Hello ladies, it's been a while…my computer broke and we had to bite the bullet and buy a new one. So, I am finally all set up with it and able to get back to sharing more inspiring content. I wanted to share what we did last week over on my "Home Healing" page as we set out a cute little tea party. It was so fun and truly our new favorite spot to sip tea. I'll be sharing more about that area and our garden later this week.
So, I wanted to share the video here, along with some photos of how to set up a sweet tea party for 2. Hubby and I enjoyed this together, but you can also enjoy with a daughter, granddaughter, mom, friend…whoever. Remember this summer to "make life an experience".
Here's our video:
and some photos of how to set a pretty garden tea party for two.
I just adore all the beautiful Lenox products to truly capture a traditional garden style tea party here. The tea cups, cake stand, tea kettle, and dish are all beautiful pieces provided by Lenox for this post.
I added a mix of terracotta (you know my favorite) with some herbs, and my favorite little touch some green vintage books. It truly feels garden-y and vintage.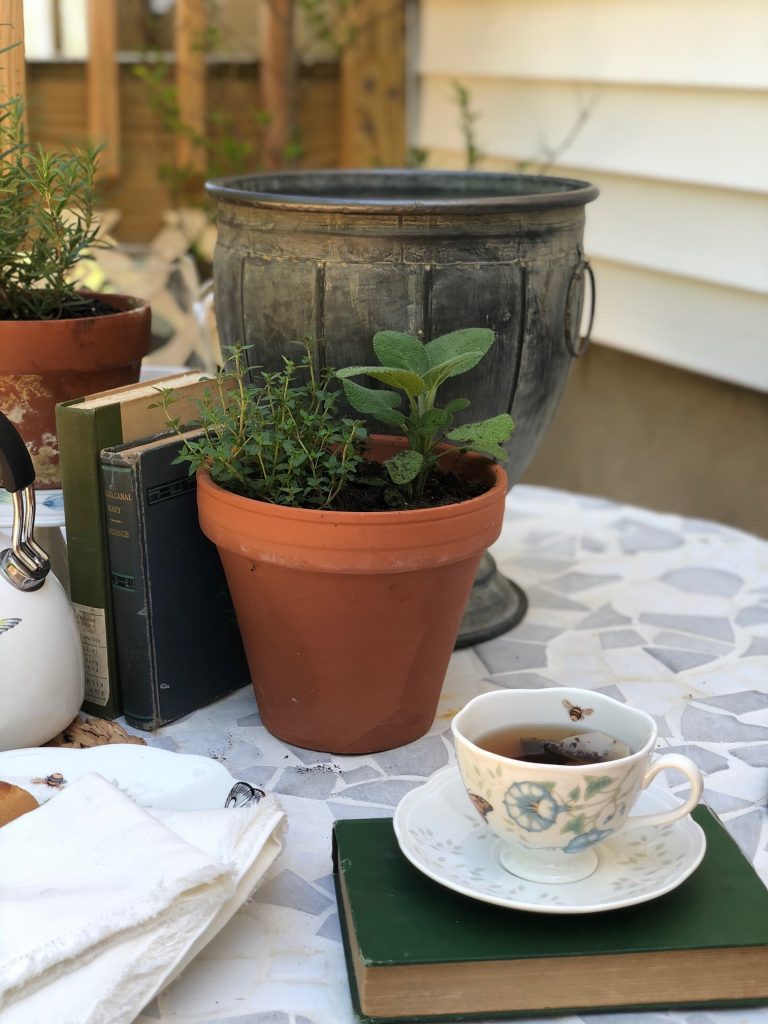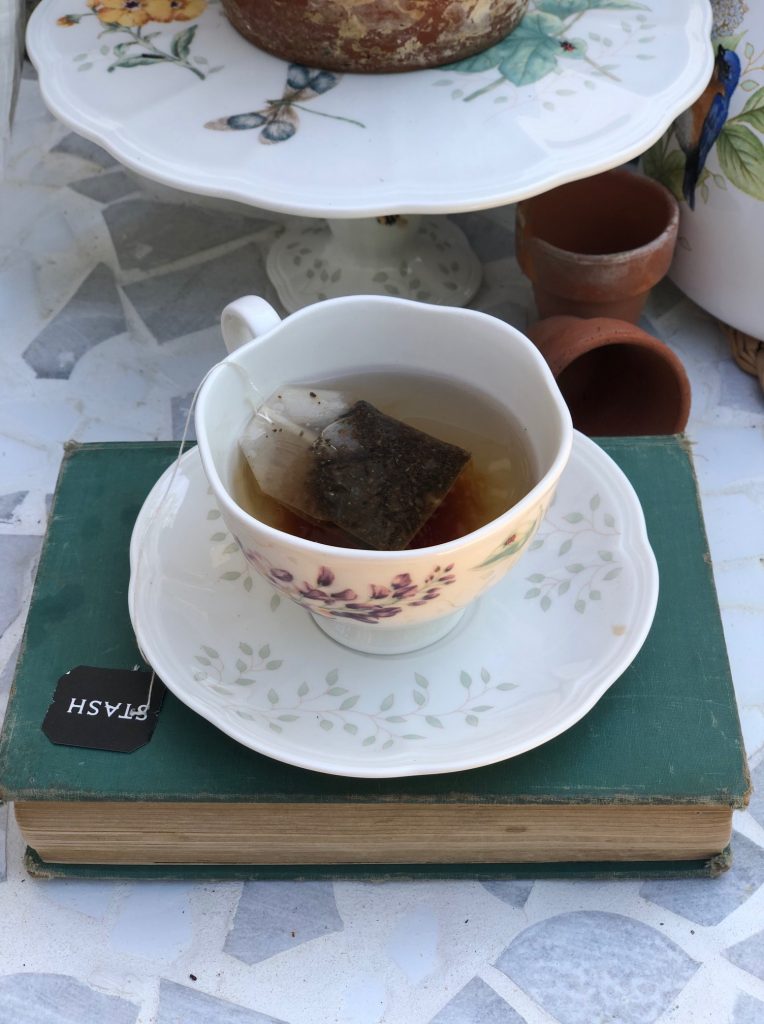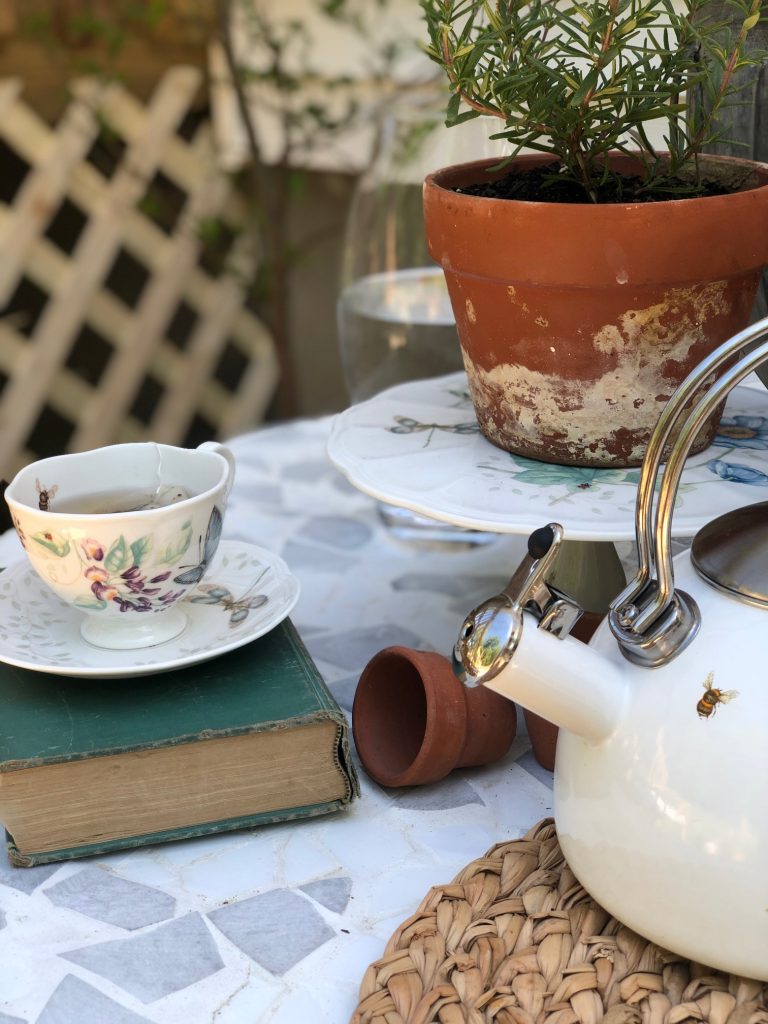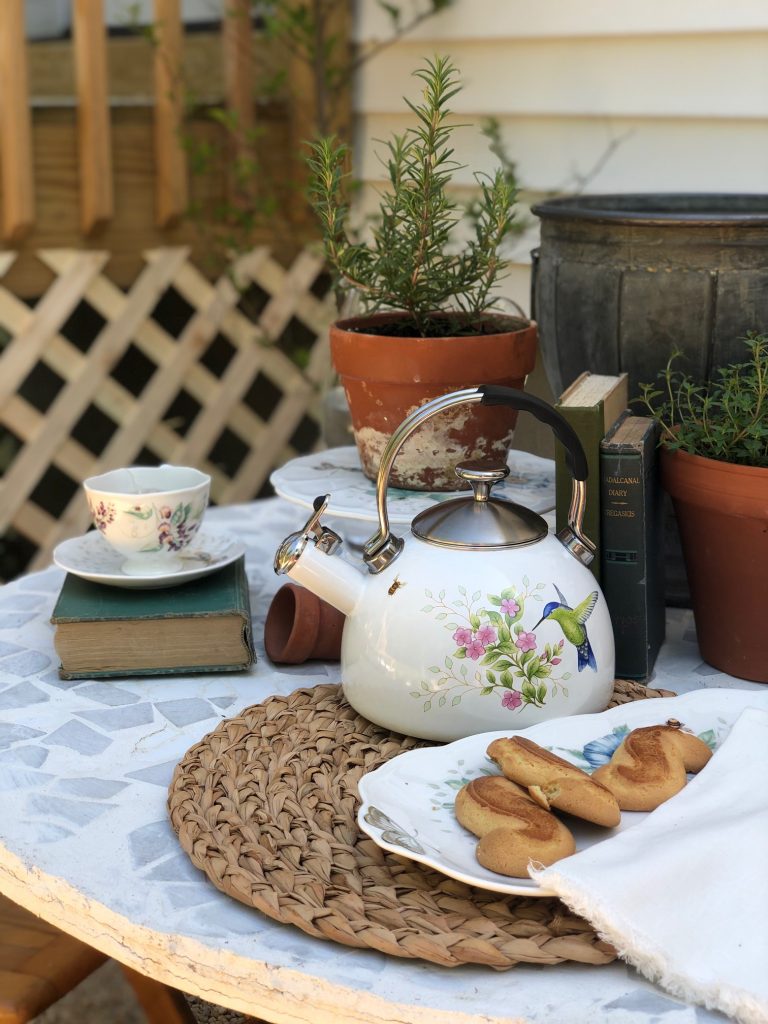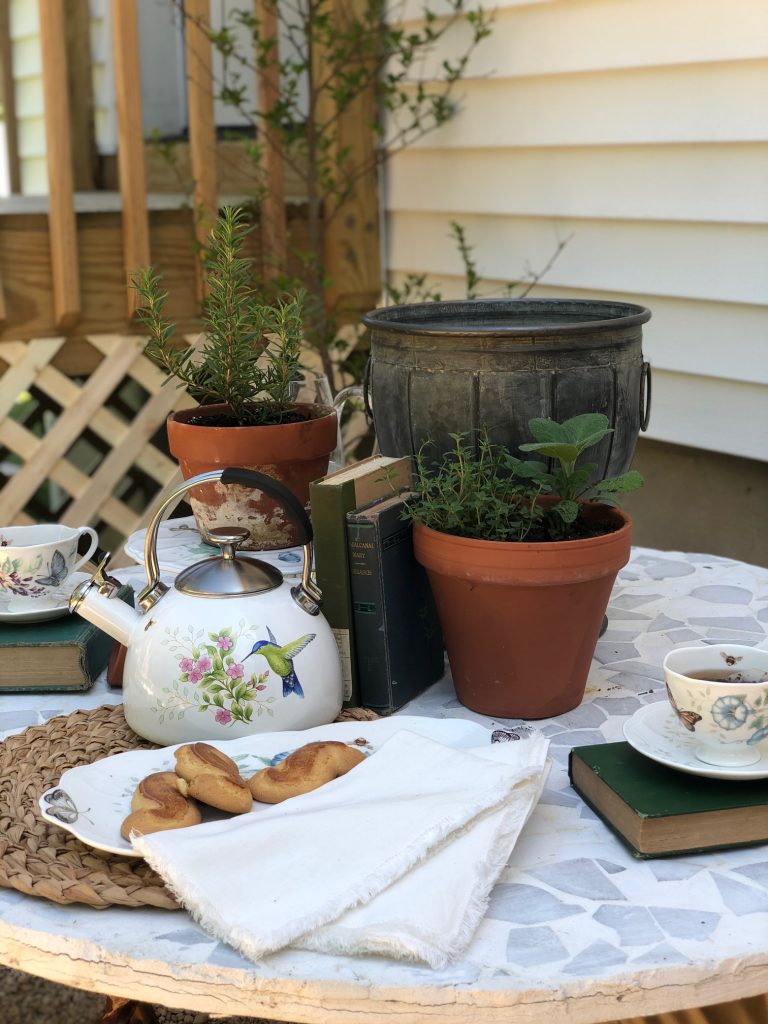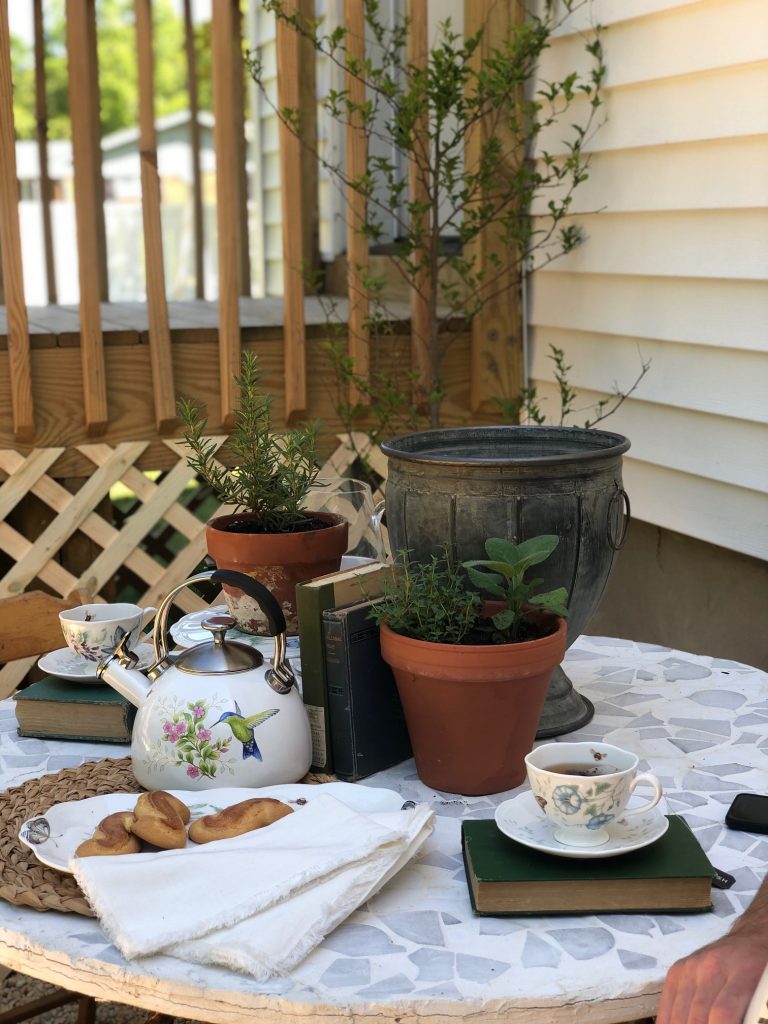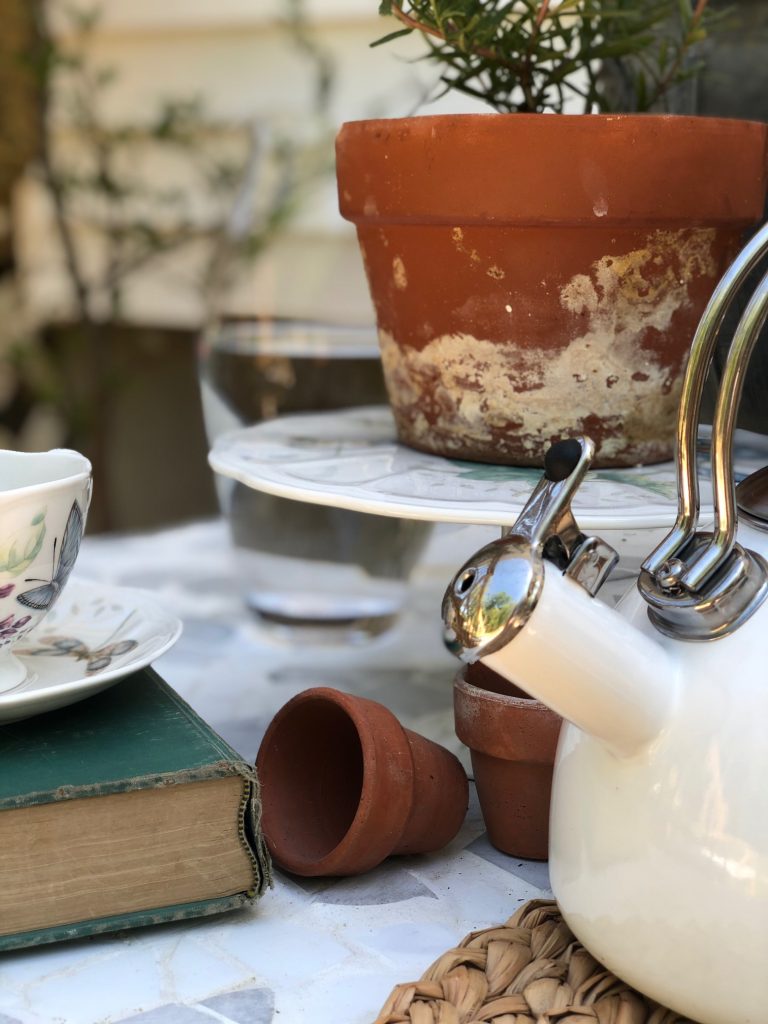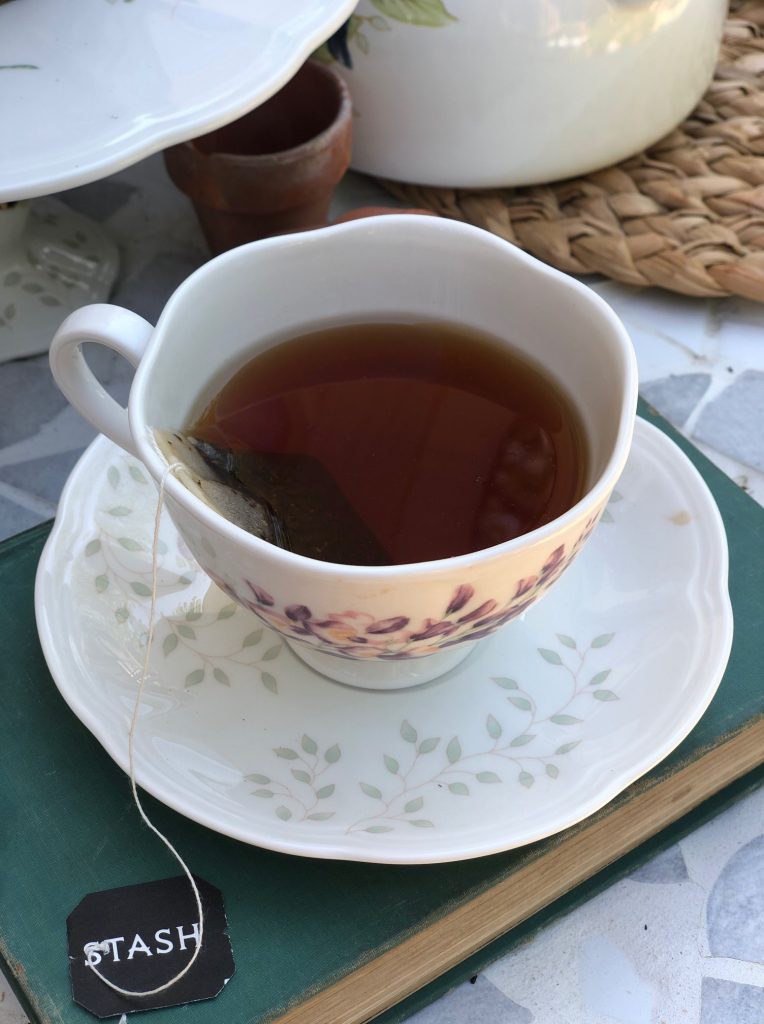 cheers my friends!
(Visited 788 times, 1 visits today)