I can't believe I just said the words SUMMER! Woo-hoo! We got a yuck week here again in NJ which is tough especially after having summer like temps for a few days, but we've learned over the years we're never out of the clear under June. At least everything is bloomed and we got our garden set up. I'm thrilled to see our backyard take shape and even if I won't be outdoors too much this week I can at least enjoy it now from the kitchen window. So, today marks another Simply Home Series. Where myself and a few bloggy friends share our best round up of ideas for you all. It's been amazing and I truly look up to what each of them share so I know you will love it if you haven't already caught onto the series yet. So, today we are talking about my favorite season, summer. Our must have essentials to get through the summer as a family of 4, and I am excited to share what a few of my favorites are!
This post contains affiliate links that I make a small commission from with no added cost to your purchase.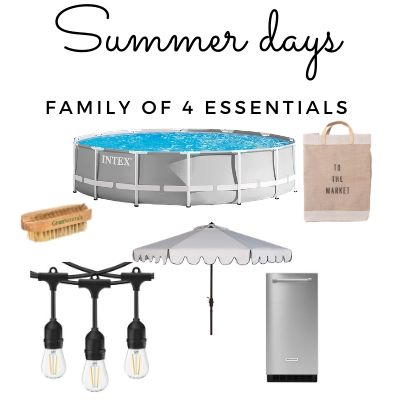 #1: Rocking Chair Bench! We invested in one last year for our porch (and when I say invested we didn't splurge much, we got ours from Walmart and it's something I look forward to all Summer. Nothing like sitting and rocking here with my coffee in the morning and wine in the evening.
Here's a few favorites to shop from!

#2 Above ground swimming pool! Okay, I'd love a beautiful in ground pool, but we just don't have those kind of funds currently. We are hoping within the next 5 years it could be a possibility, but for now this pool is our life saving activity for the kids when we can't get to the beach.

#3 Nail Brush, for all those dirty finger nails. My kids play hard especially my son…so having a nail brush is key to keeping those finger nails clean.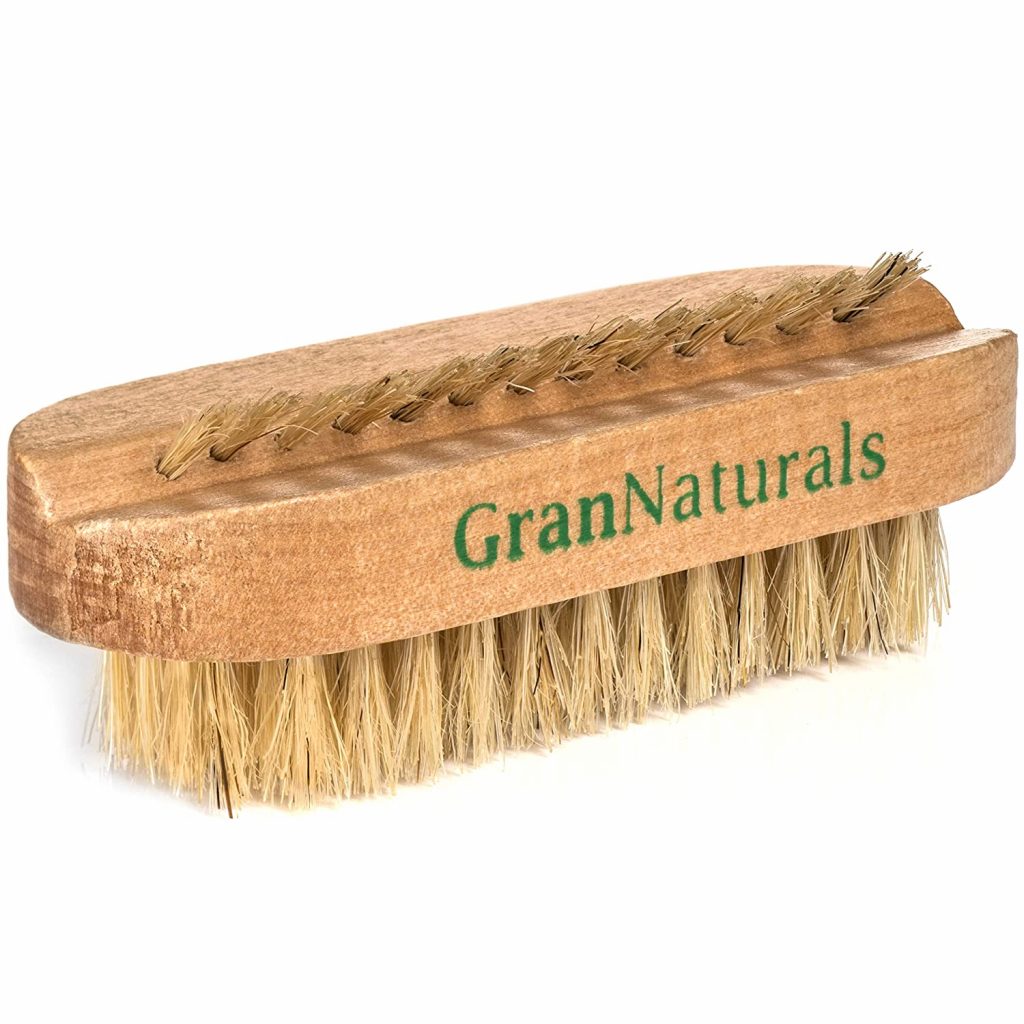 #4 A glass pitcher! We love our lemonade and mixes in the summer. Perfect for hosting or even just a way to cool down during a mid-day break.

#5 String lights! It doesn't quite feel like summer without string lights. These are always my go-to! I like the simple industrial feel of them and they look most authentic.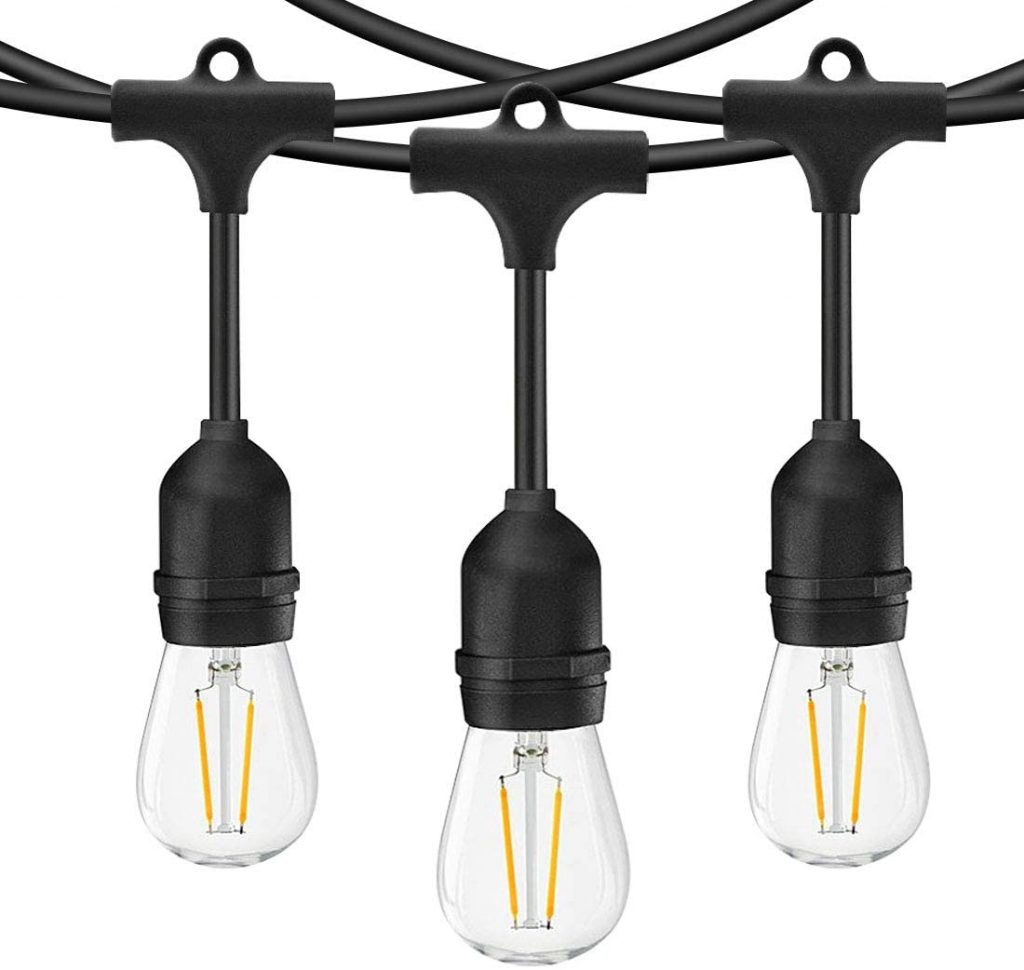 #6 A Fire pit! We love sitting around a fire pit and we are on the hunt for a new one…here's a few favs!

#7 Bug and fly repellent! We have a ton of flies in our area and so these are a few of our essentials in our home.

#8 I will say one of my most surprising favorite appliances for summer entertaining is having an ICE-Machine! It's life changing! I keep it on all summer too because It's so much easier to grab ice from for cold drinks.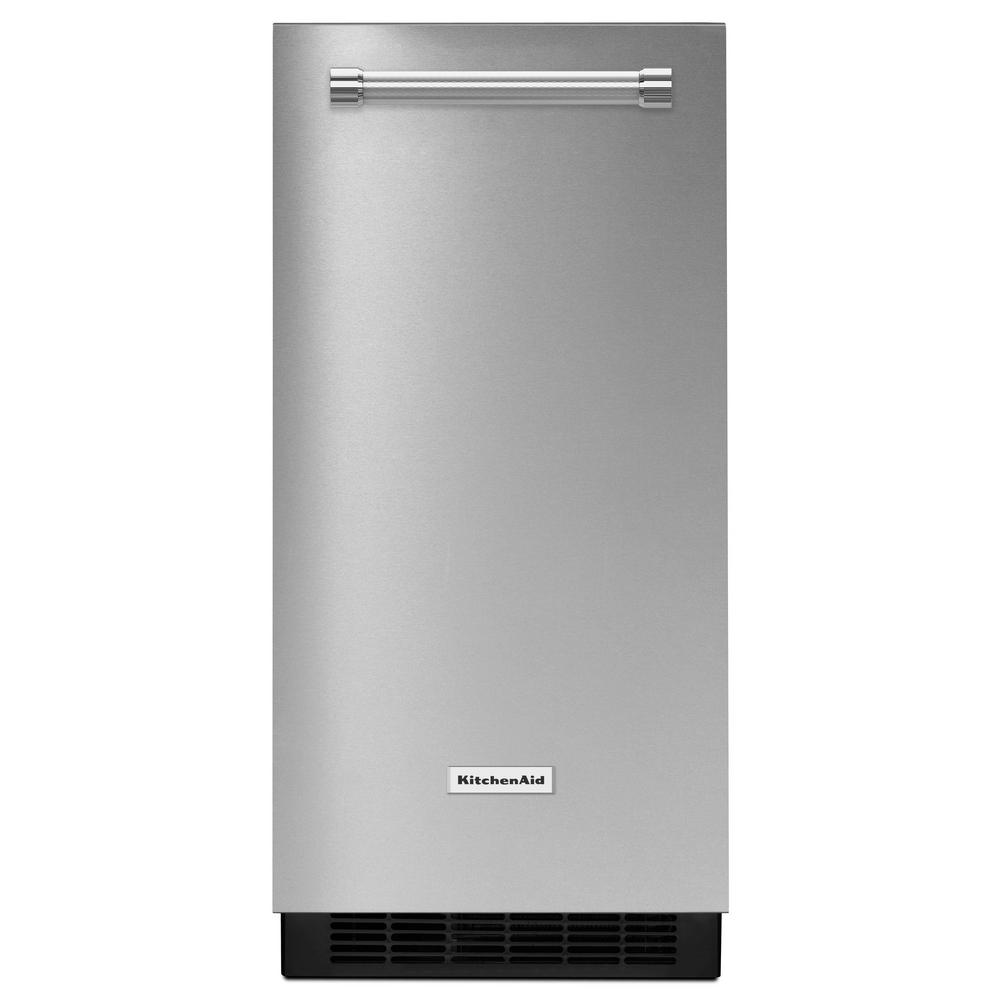 #9 I'm all for a good Market Bag! To go the local farmer's market, flea, and the beach! Something with natural fibers is key and large to fit all the things!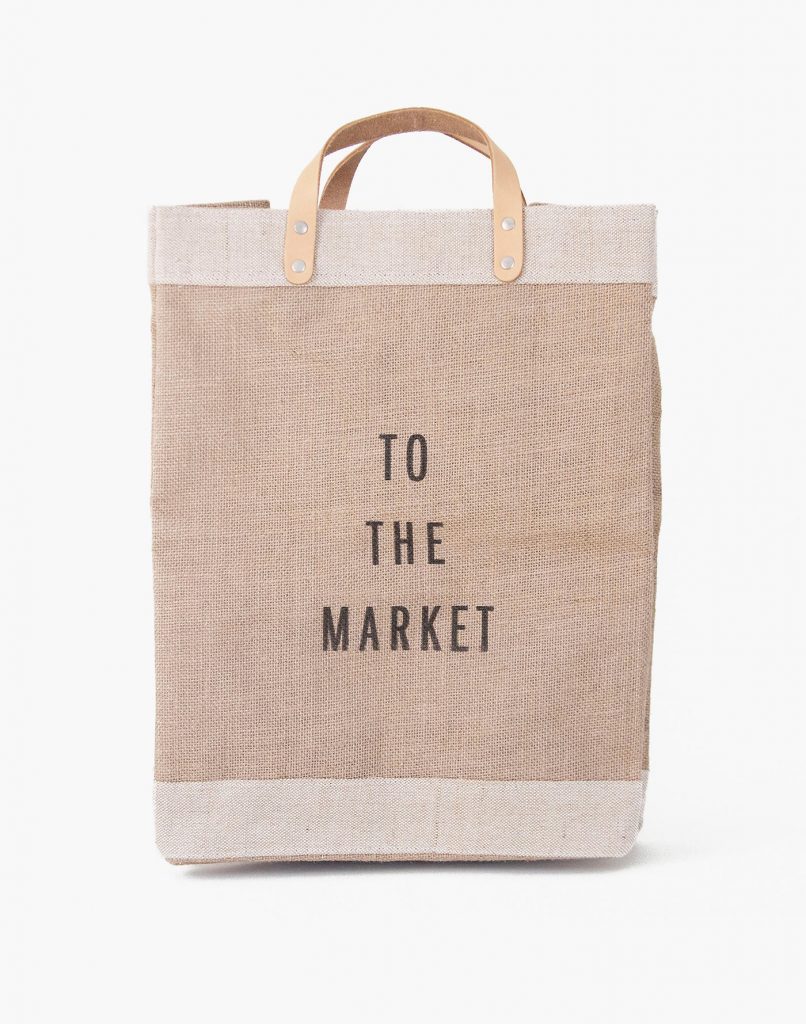 #10 A CUTE patio umbrella! We've had a few in the past and I think it makes an entire space. Here a few favorites!

These are some of our favs for the summer. What works for our home and our family of 4. Now just to count down the days to SUMMER!
I can't wait to see all the essentials my friends use in the summer!
Shades of Blue: Summer Essentials
Thistlewood Farms: Simple Summer Decorating
Tidbits: 10 Summer Essentials for Your Home
Maison de Cinq: My Favorite Summer Essentials
Seeking Lavender Lane: Family Summer Essentials
(Visited 1,644 times, 1 visits today)