Hi there friends, I am so excited about our new bedding that I had to share a blog post all about it! I partnered with Boll & Branch for an instagram post to share bedding that I selected from them and how I styled them in our Master bedroom, butttt I just couldn't stop there, I felt like I needed to share it here, because "I'm in love, I'm in love and I do care who knows it!.
Okay so for real, I love this bedding so much, hubby and I have been raving about these super soft organic sheets, and for someone who really appreciates simple details…the sweet banding is the perfect touch.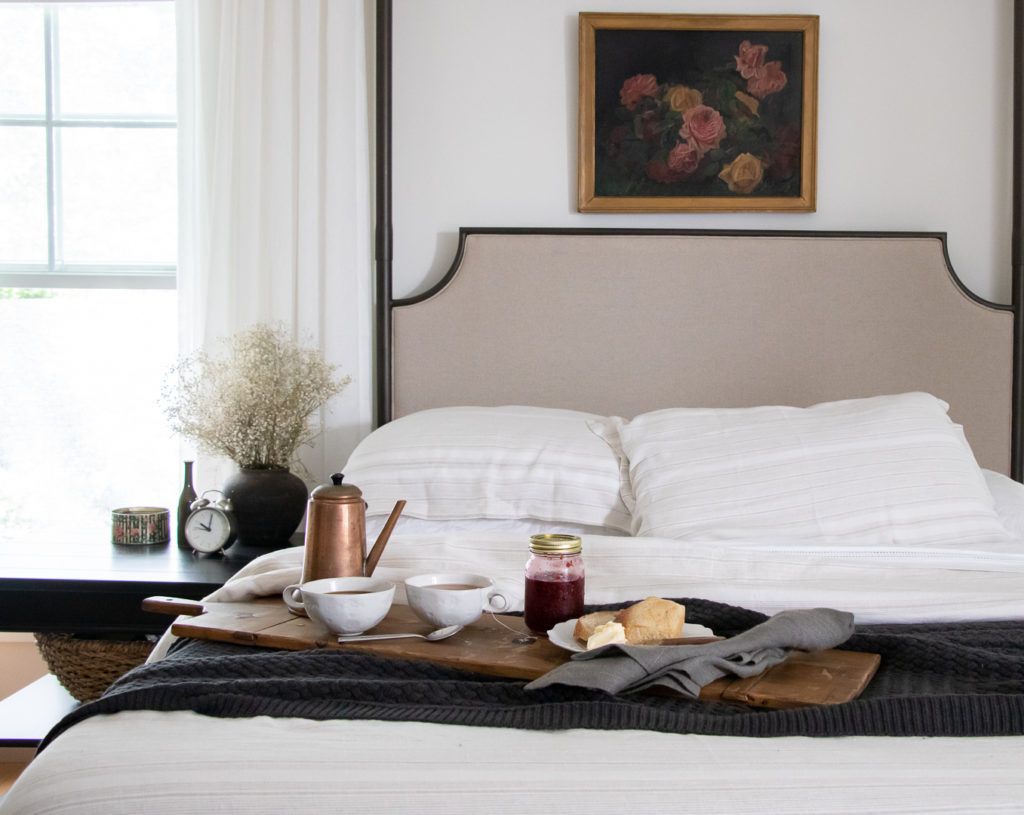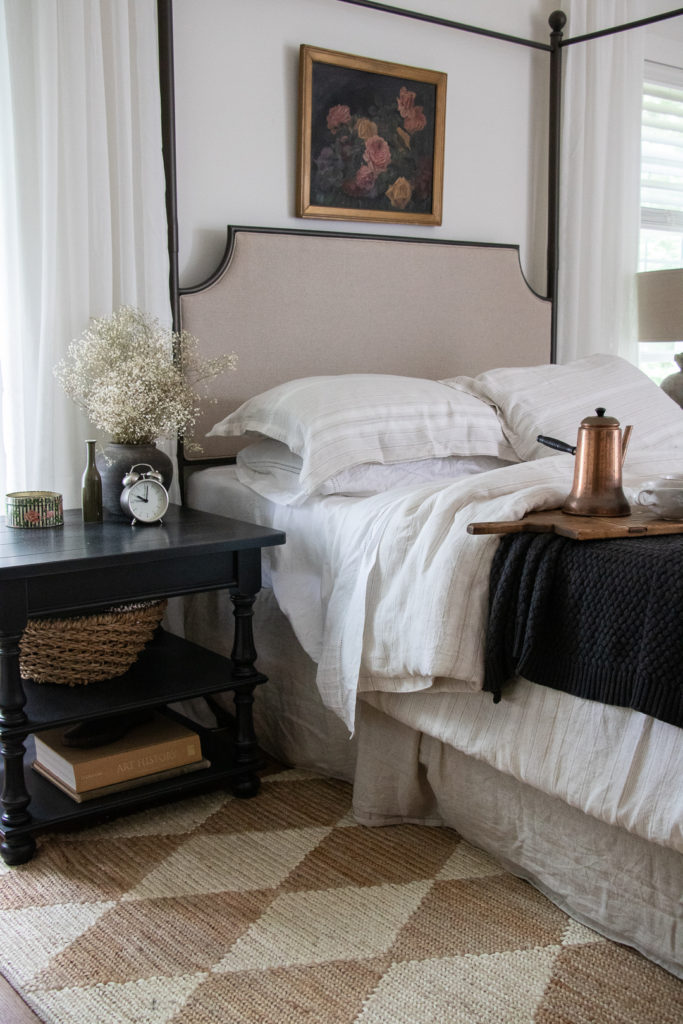 I layered the bed with the organic cotton white sheets, linen striped duvet in natural, and added a dark gray knit throw since it's the perfect transition piece to the fall season.
I decided for less is more too…so I removed all the throw pillows for now and just enjoying keeping a "thrown together" look for a bed. Cozy, comfy, cute!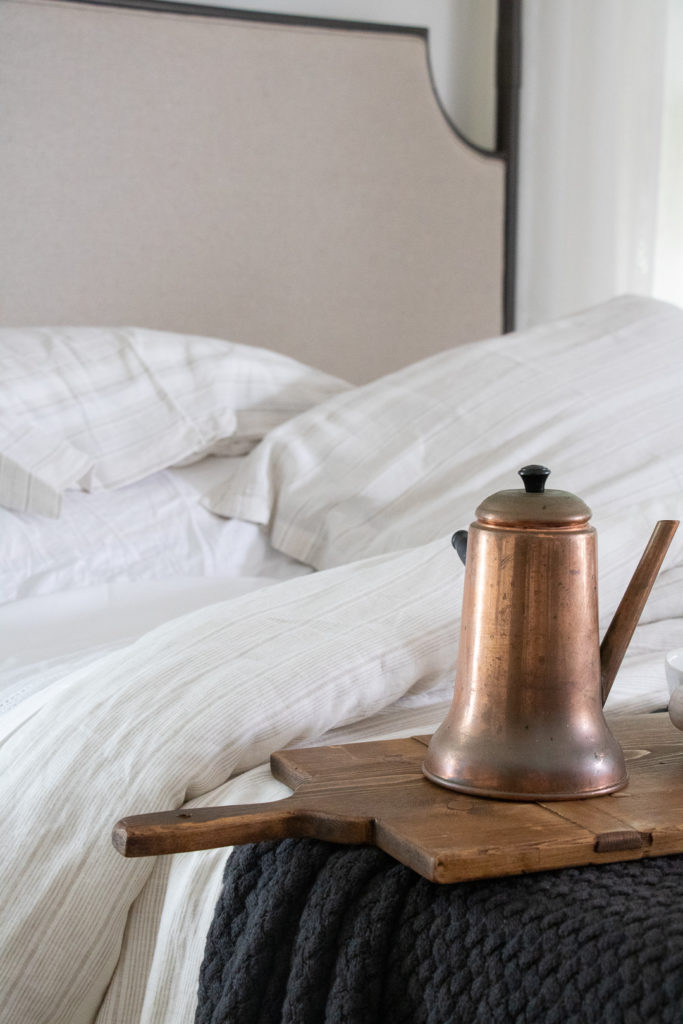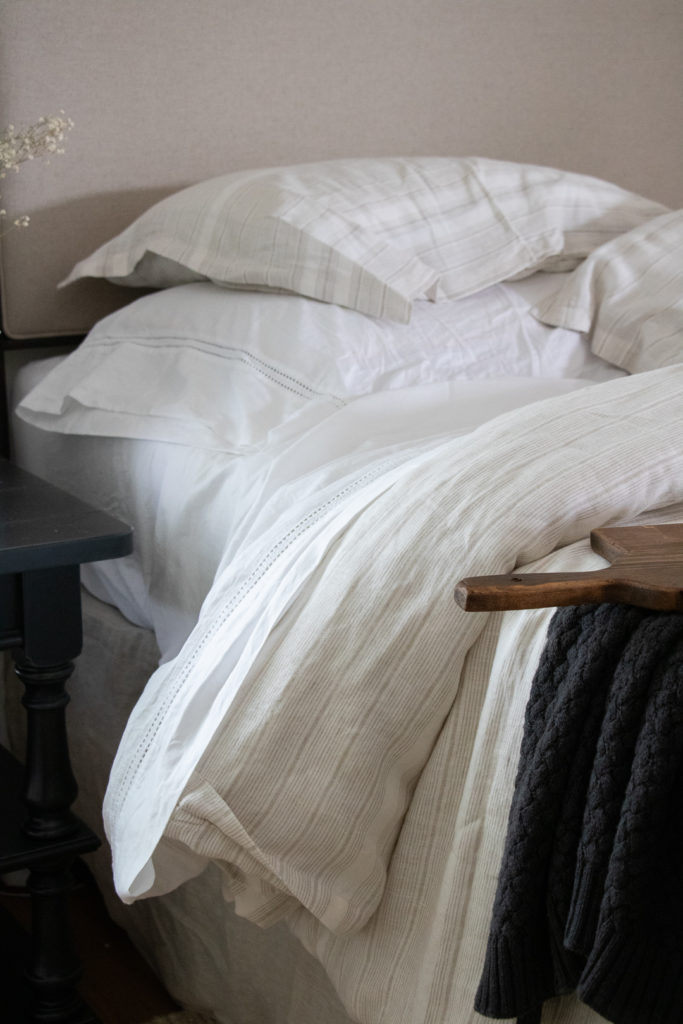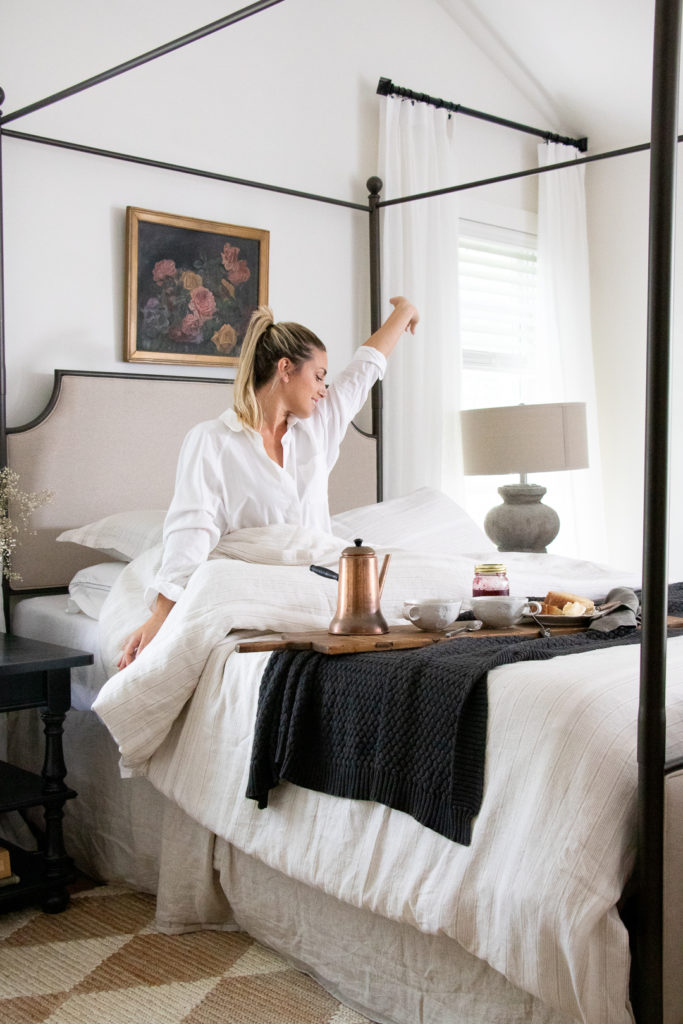 Lastly, this bedding is seriosly making it harder to wake up in the morning…enjoying all these lazy summer mornings from bed…breakfast in bed anyone?
Had to share them with you all!!!! Linked them below for you all to enjoy some as well! Check out my IG today for a 20% coupon code!
(Visited 981 times, 1 visits today)