I know some of you might of cringed when you read that title and some of you might be celebrating fall approaching. I am never in a rush to transition from summer to fall, but I do love both seasons equally. So, I want to look ahead and see what I want to be adding to my home for the new season.
What's trending for fall 2021?
Warm rustic and global textures and solid throws
I think for a while we had seen chunky knit throws, gingham patterns, and fleece type blankets for fall, but this season I see it being all about less color and pattern and more about the texture of the throws.

Paper Mache
Along with glazed pottery (still trending) paper mache is bringing in more texture for the layered season.

Dried florals! My favorite since I can't kill them ; )
You can dry your own hydrangeas or florals from your garden, or find some great ones online! I always incorporate dried florals into my fall décor and it's one of my favorite touches.

BROWN
I think we tend to lean away from brown because it either feels like a "dead" color or a "boring" color, but brown is such a good rich idea to add into your home style…especially in fall. It has such an earthier feel to it then yellow or bright orange. Its truly bringing in that Earthy feel to your fall style.

Terracotta!– the color of terracotta is warm and vibrant that it can be done so well with accents in the home with throw pillows, pottery, or even paint!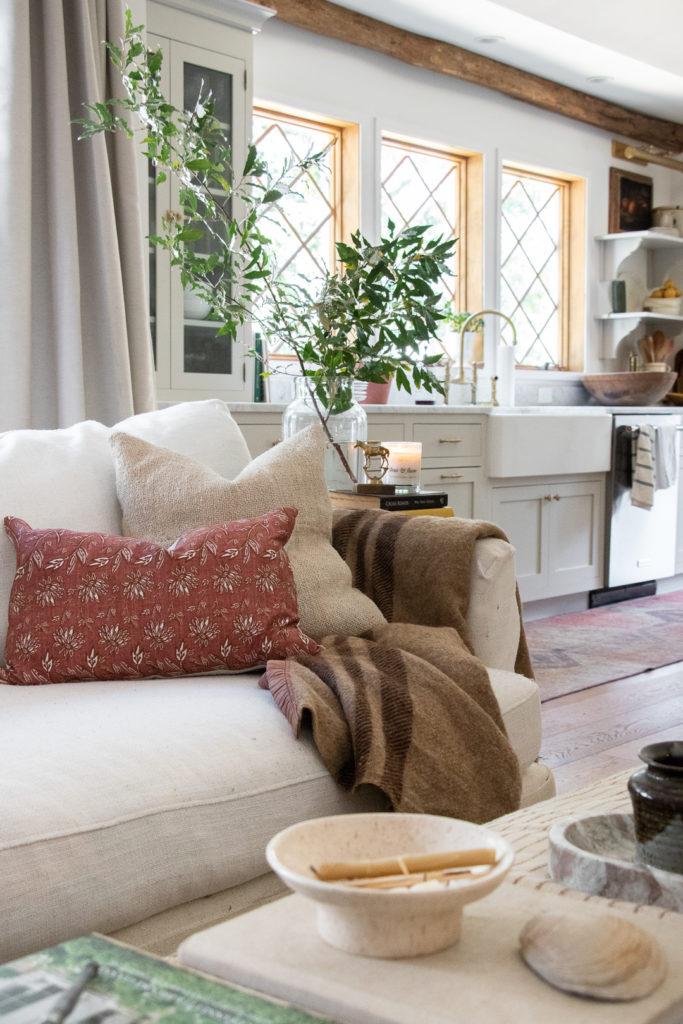 Natural & Nature, items that create textures and shapes from the outdoors. Brining in branches, rattan, and natural fibers.
Rounded furniture– a nod to nostalgia and 80's mod round furniture is making its way back for cool and comfortable this fall!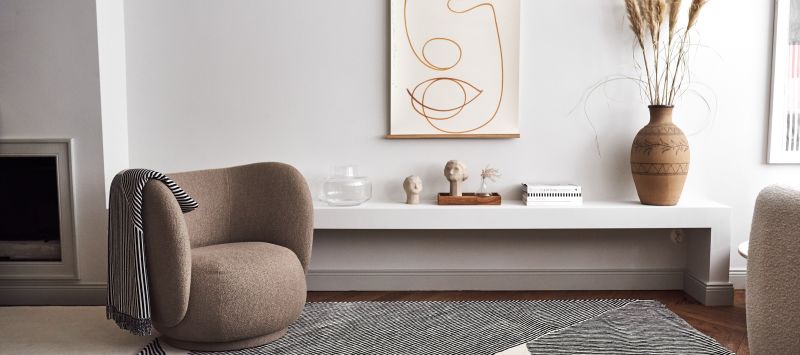 With all these warm neutrals, textures, and nature inspired decor we can feel the earthy feel and nostalgia of the fall! Looking forward to the cozy days, but enjoying these warmer sunshine filled days while they are here!

Please pin for later!