I finally checked off visiting Brimfield Antique Show in Brimfield, MA, from my bucket list and it was such a wonderful opportunity! I can't wait to go back already, but I thought I would share a few details and some photos from my day over there shopping!
Just a little background on what is Brimfield: So rookie over here but Brimfield is stretched out to accommodate 1,000's of vendors and about 50,000 guests during the 6 day stretch that they host 3 times a year. We attended the HOT one in July, but we were grateful we at least dodged the rain.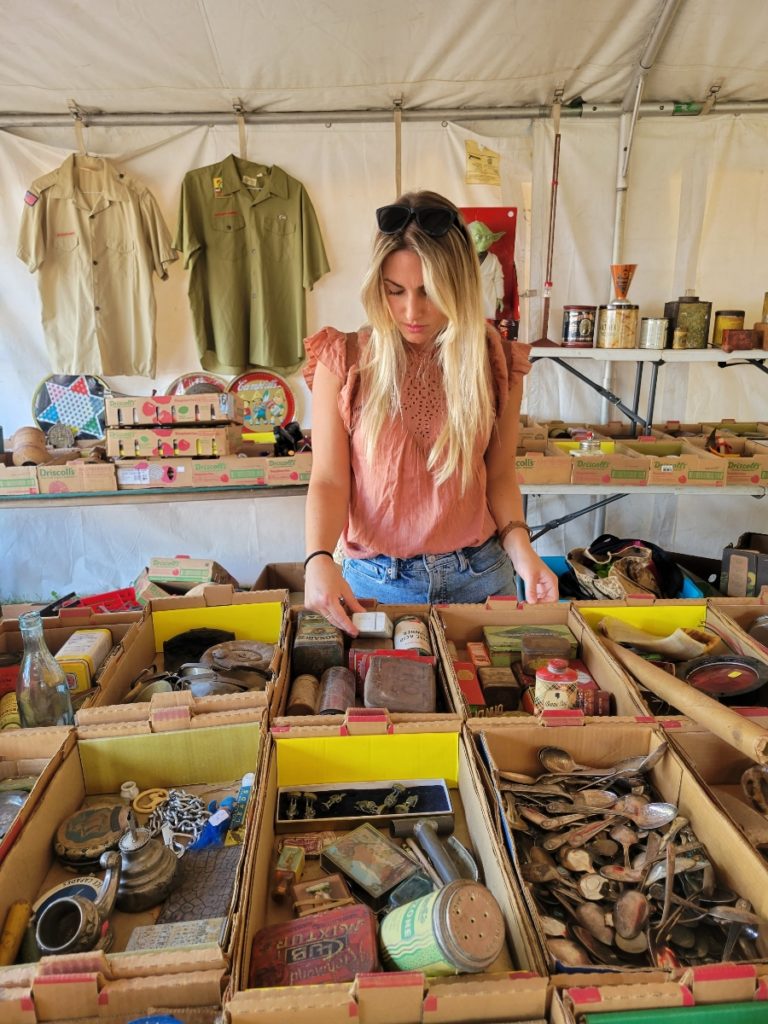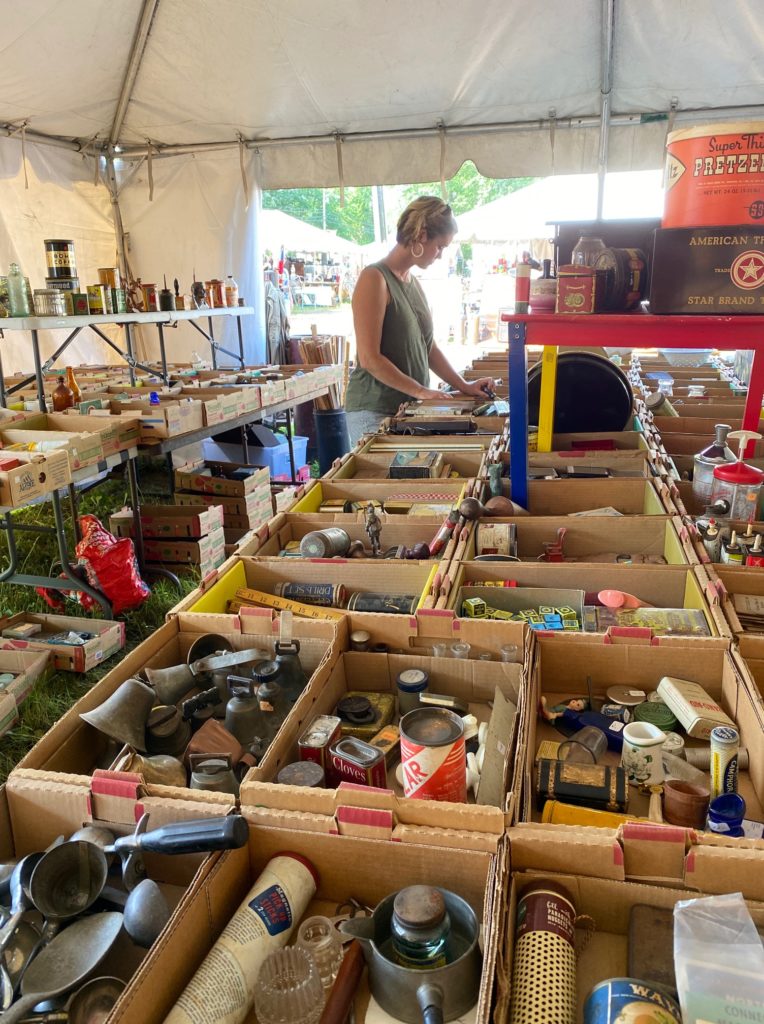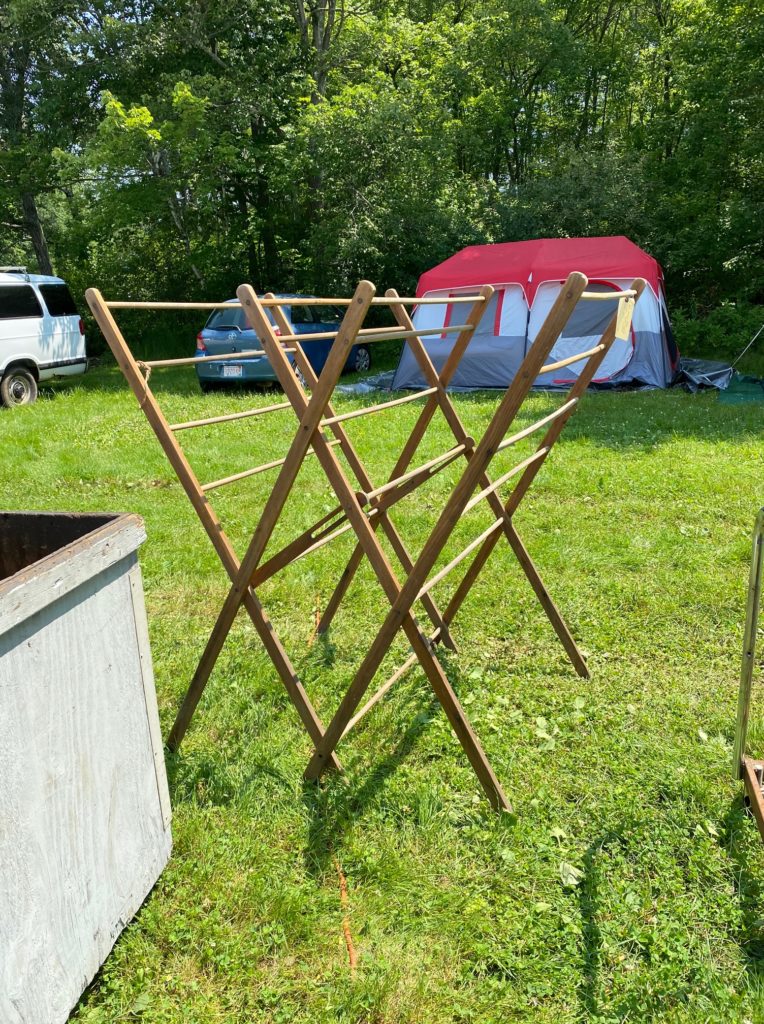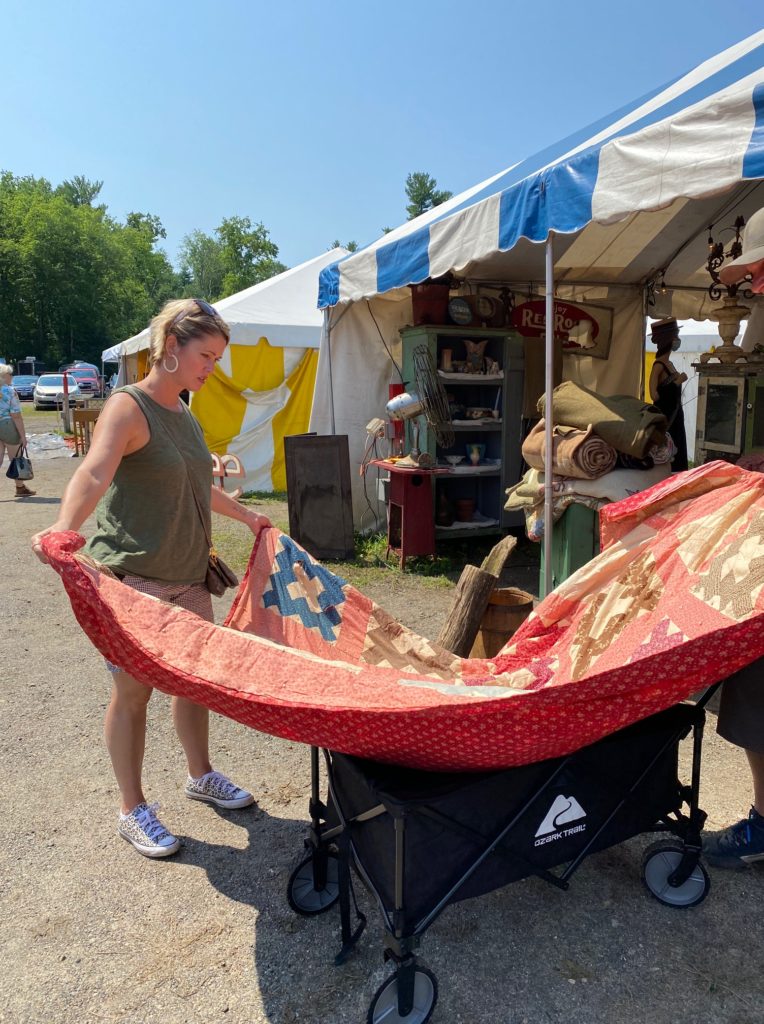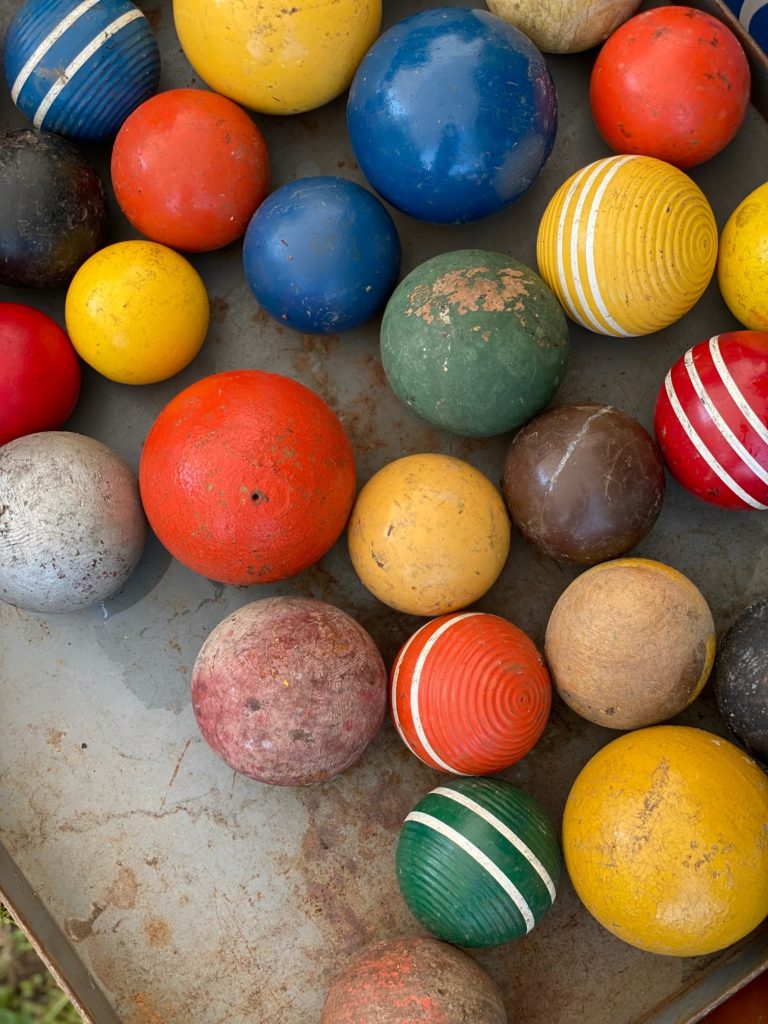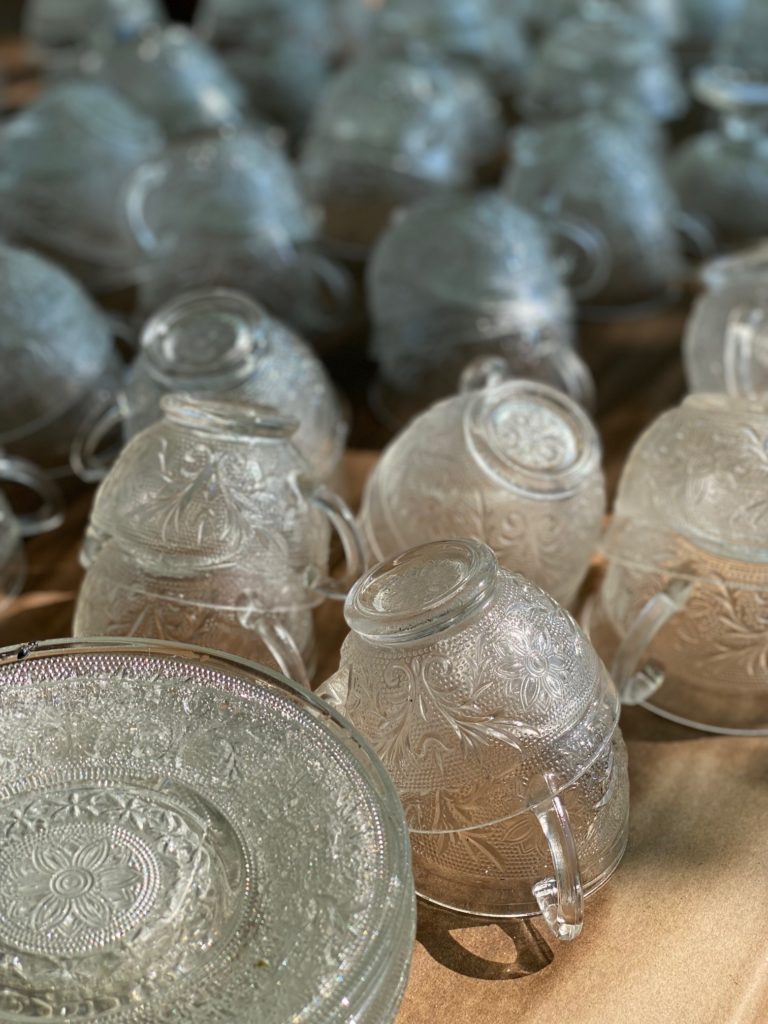 Some of the main questions I was getting on my Instagram was about the prices and I will say there were the high end vendors, that most likely had their own shops and were selling here at the market ( a more curated looking tent) and then there were the rummage through a bunch of "stuff" type vendors and those were more of your "yard sale" type price points. We were trying to find the pattern of where the more expensive vendors were and I will say the tables closest to where we had parked seemed most reasonable and the ones away from the road too. Overall, worth seeing both because after rummaging through the things you want to buy since they are "cheaper" its nice to see some high end antiques and find inspiration and create a dream list.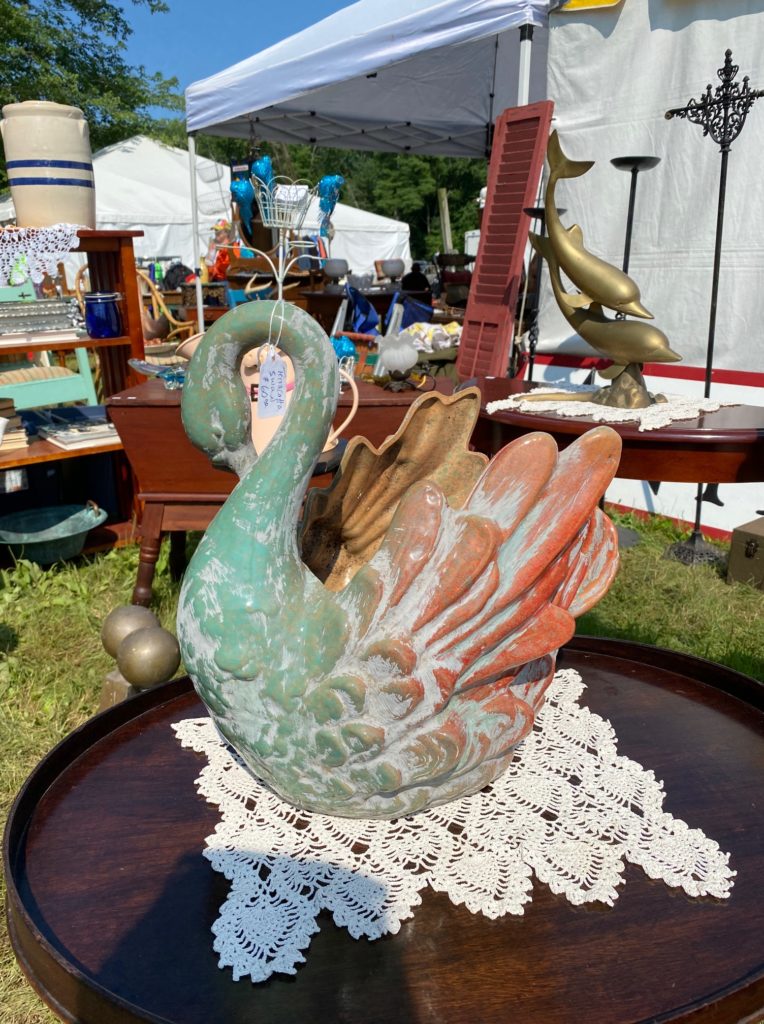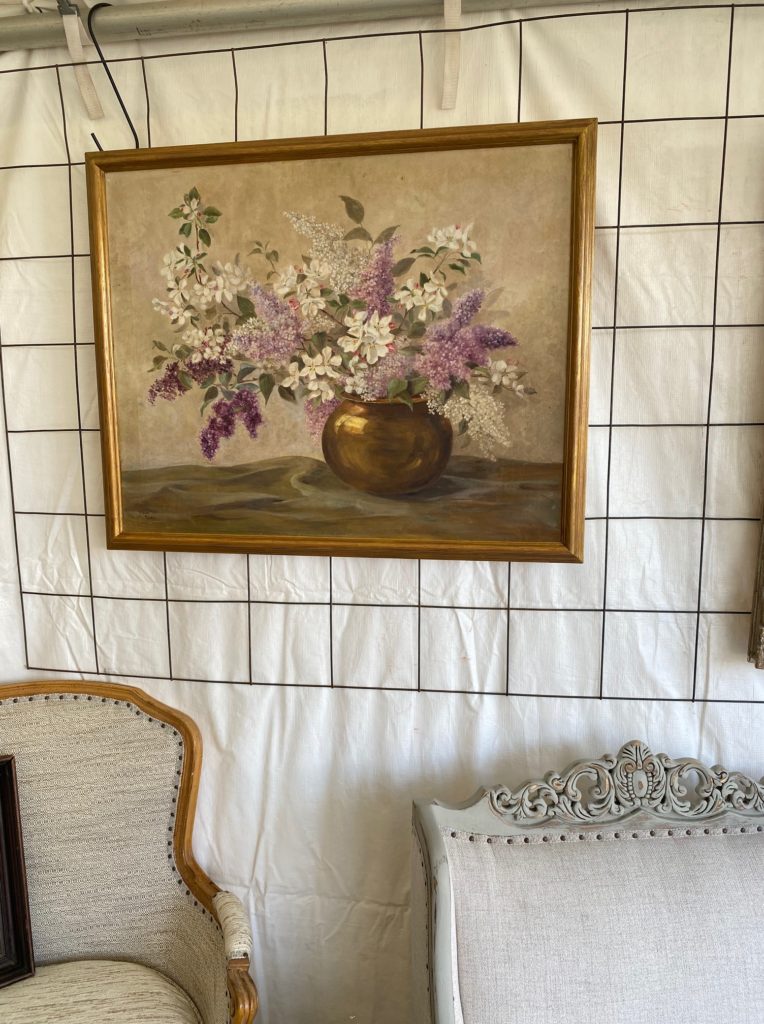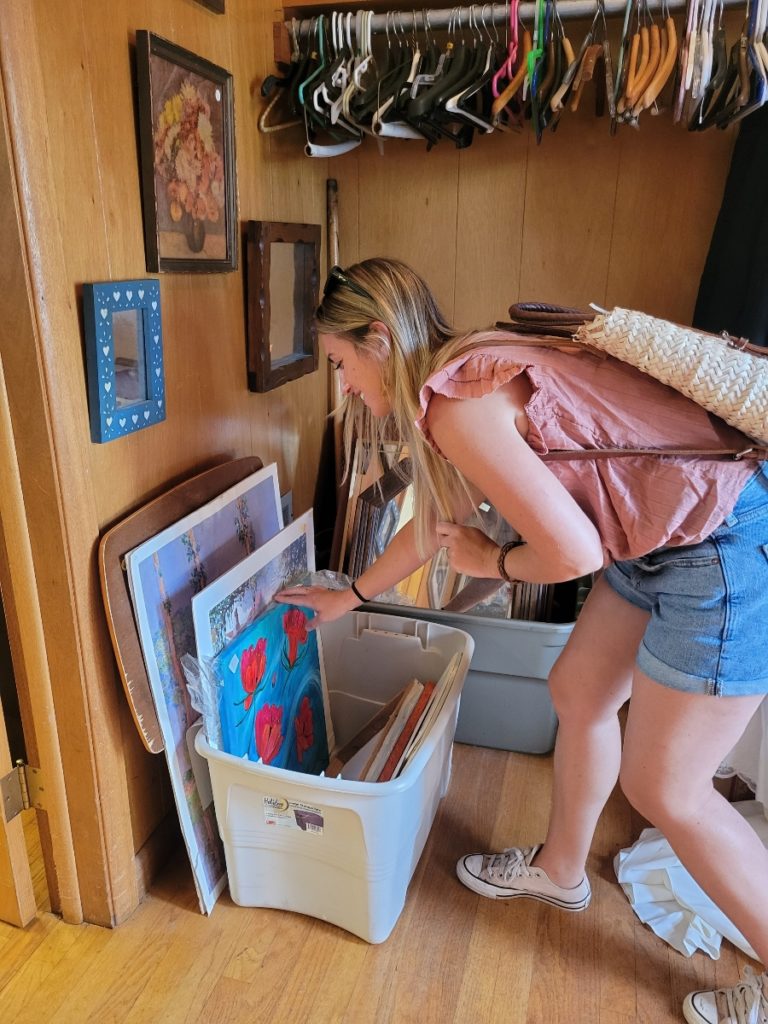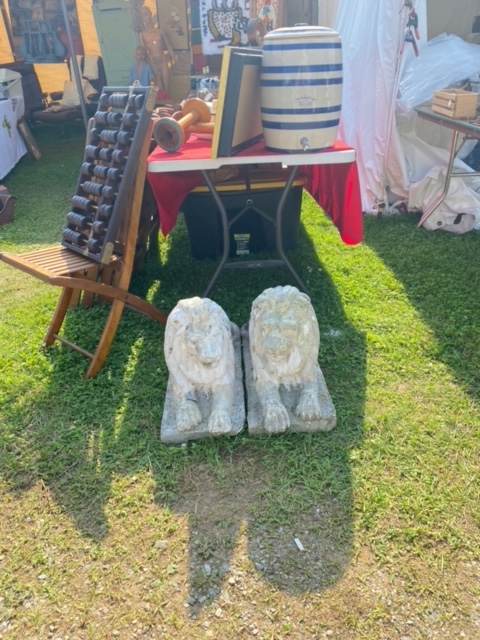 What was probably the best part to this trip to Brimfield, was that I had the opportunity to go with my friend Kim who blogs over at SalvagedLiving.com she's one of my very good friends that I got to meet from blogging and she flew up from Texas to come and thrift together. It was super memorable and we had a blast since this was definitely both our happy place. We both were taking note of what we saw being "trending" in antiques this year and it wasn't hard to find. Lots of repeat items and we were pretty excited about them.
Quilts
Drying racks
animal figures like swans, ducks, horses, dogs, and lion statues
floral artwork
vintage outdoors sports (tons of bocce balls)
crystal
I had a blast and was able to take some amazing finds home! I even started my "vintage vessel" collections for the addition of adding vintage vessels to my fleur & flame candle line. It's something I've been wanting to do for a while now and I finally took the leap of faith and started collecting true vintage items that I truly love. It will be the perfect way to experience our fleur & flame candles in a unique vessel that you can use to decorate with after.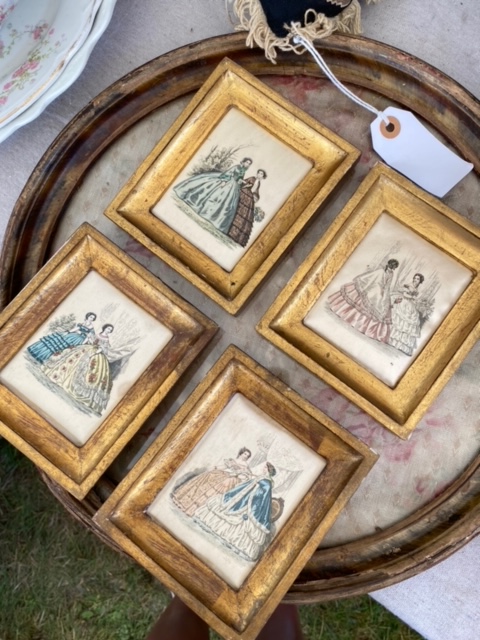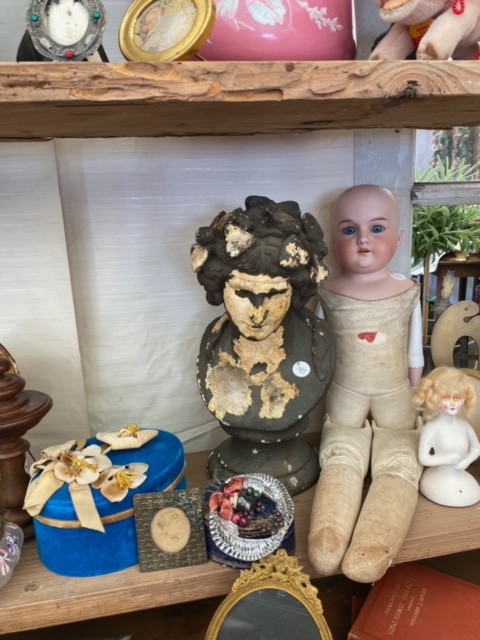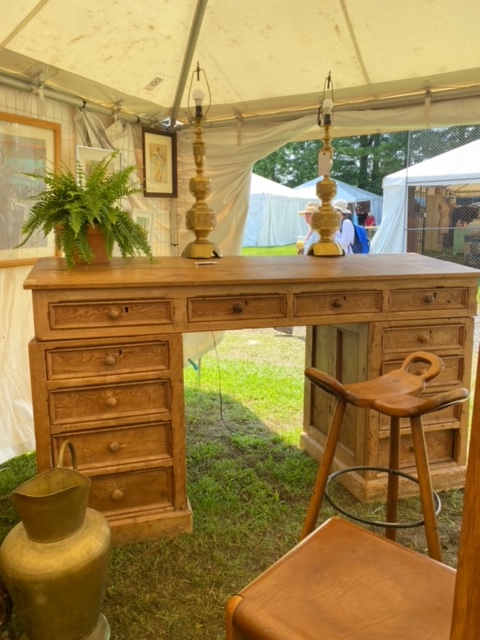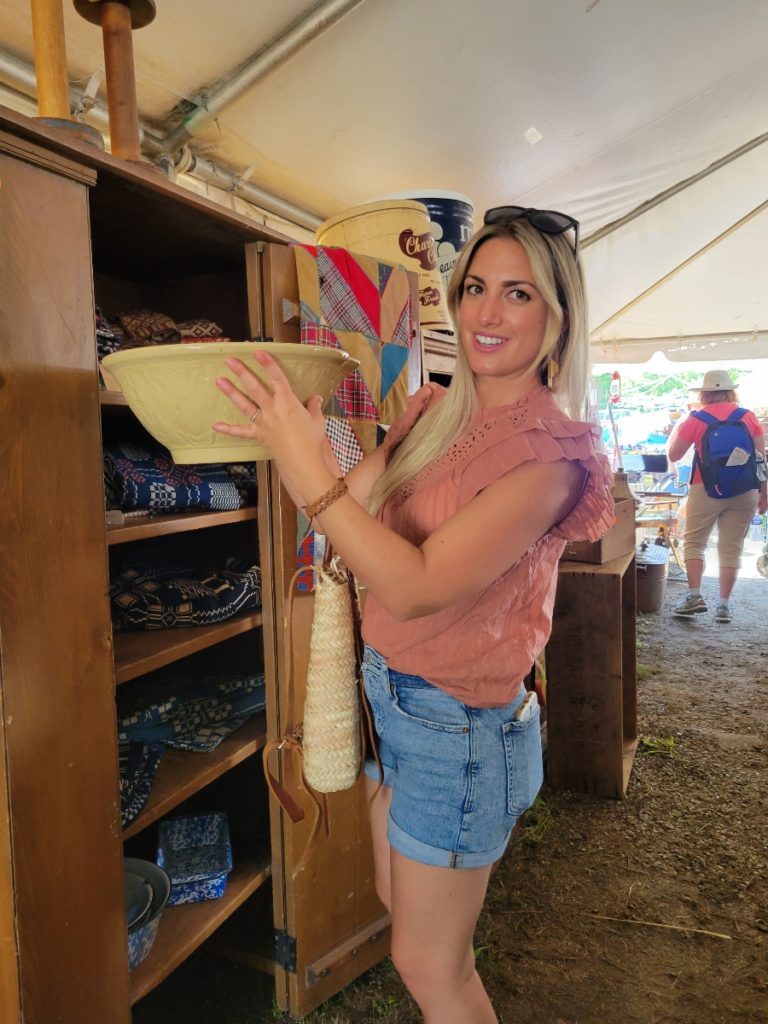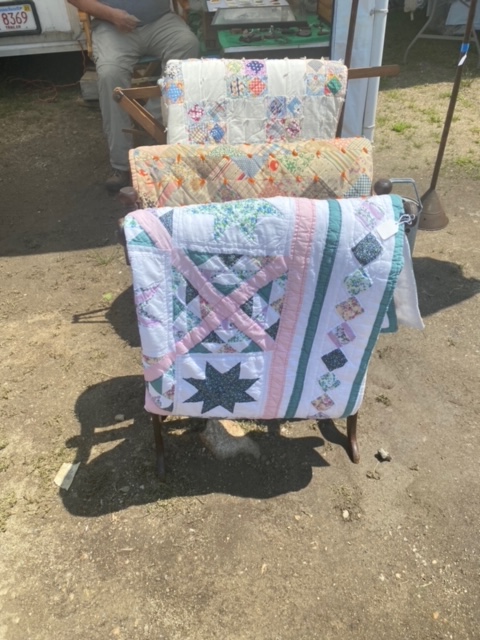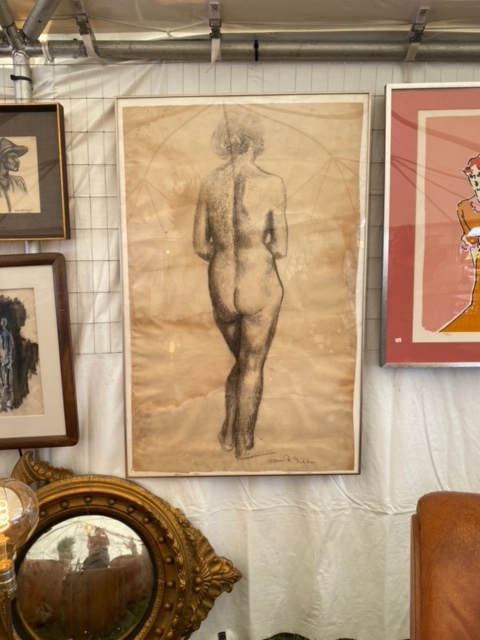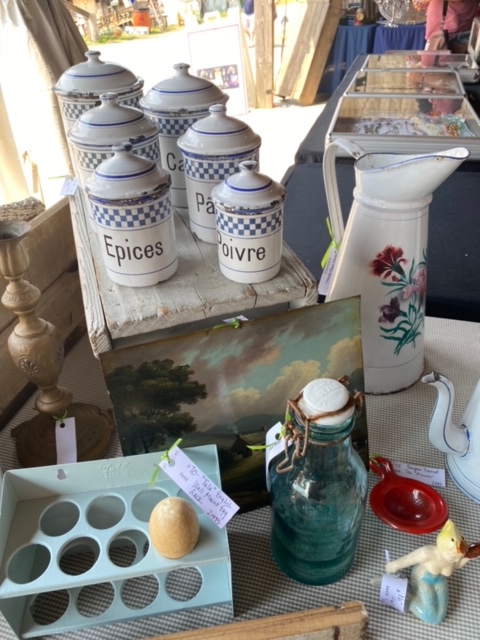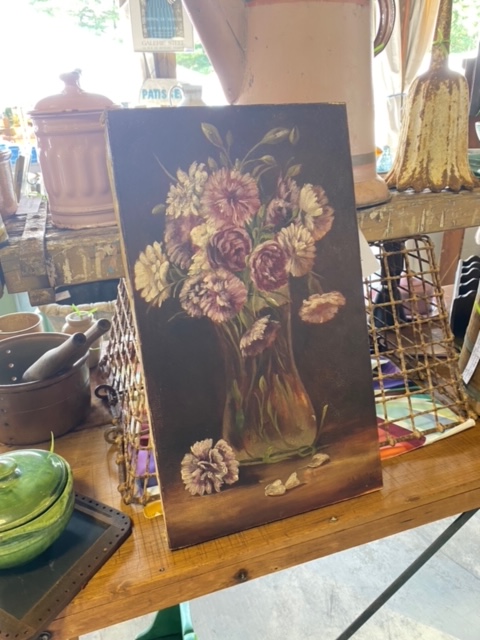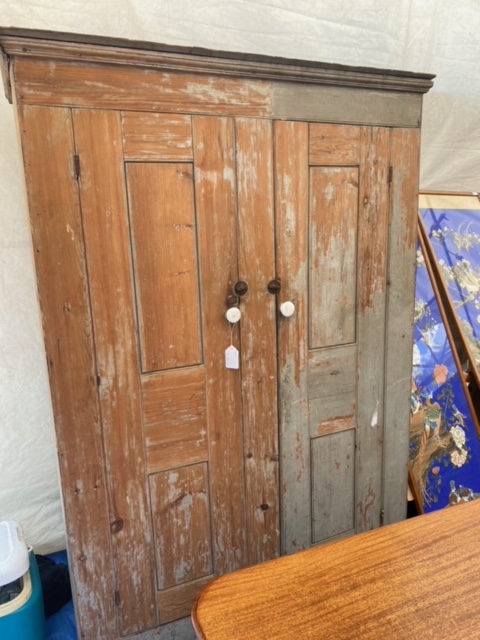 I hope you love seeing a peak into our day in Brimfield, it was totally worth the 4 hour drive and I hope to make the trip at least once or twice a year as a tradition.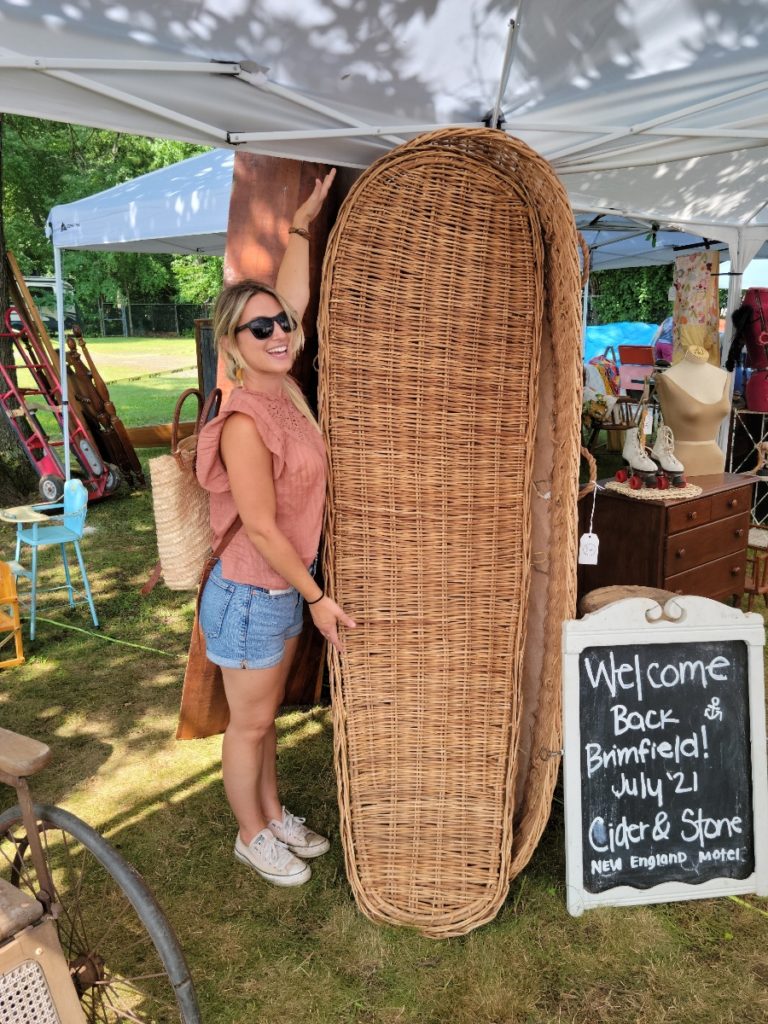 Please Pin for later!
(Visited 5,613 times, 1 visits today)