I think having a new project and home I have felt most excited to try new things. I always love to stay with my taste and trust my taste, but one thing is for sure…I don't want designs that are too typical. Especially when it came to our kitchen and primary bath. Our primary bath is still a work in progress and so is our kitchen, but after sharing on IG today some kitchen details I thought how I can give some examples of non-typical designs. My goal here is to always keep inspiring when it comes to design. You may not agree with everything I share, but I want you to see design from different angles and how good taste + a touch of unique can really make a difference in a home.
Here are my top kitchen inspiring designs that stepped out of typical…
I shared this kitchen in my "unfit" kitchen design blog post -another favorite style of mine! This one though it has many kitchen elements it also has unexpected ways of making a kitchen work. The niche and the floating island. I love the ceiling medallions and the open concept to the rest of the space. source (not sure of original source, if you know please send me a link so I can link correctly)
My most favorite kitchen ever! I love the oversized oil and the non-typical island or range cove. Its the perfect blend of rustic-artsy-and unexpected. source
This has a lot of great kitchen elements, but pair it with crown molding, and a fireplace and it instantly feels less "kitchen".a very successful non-typical kitchen. source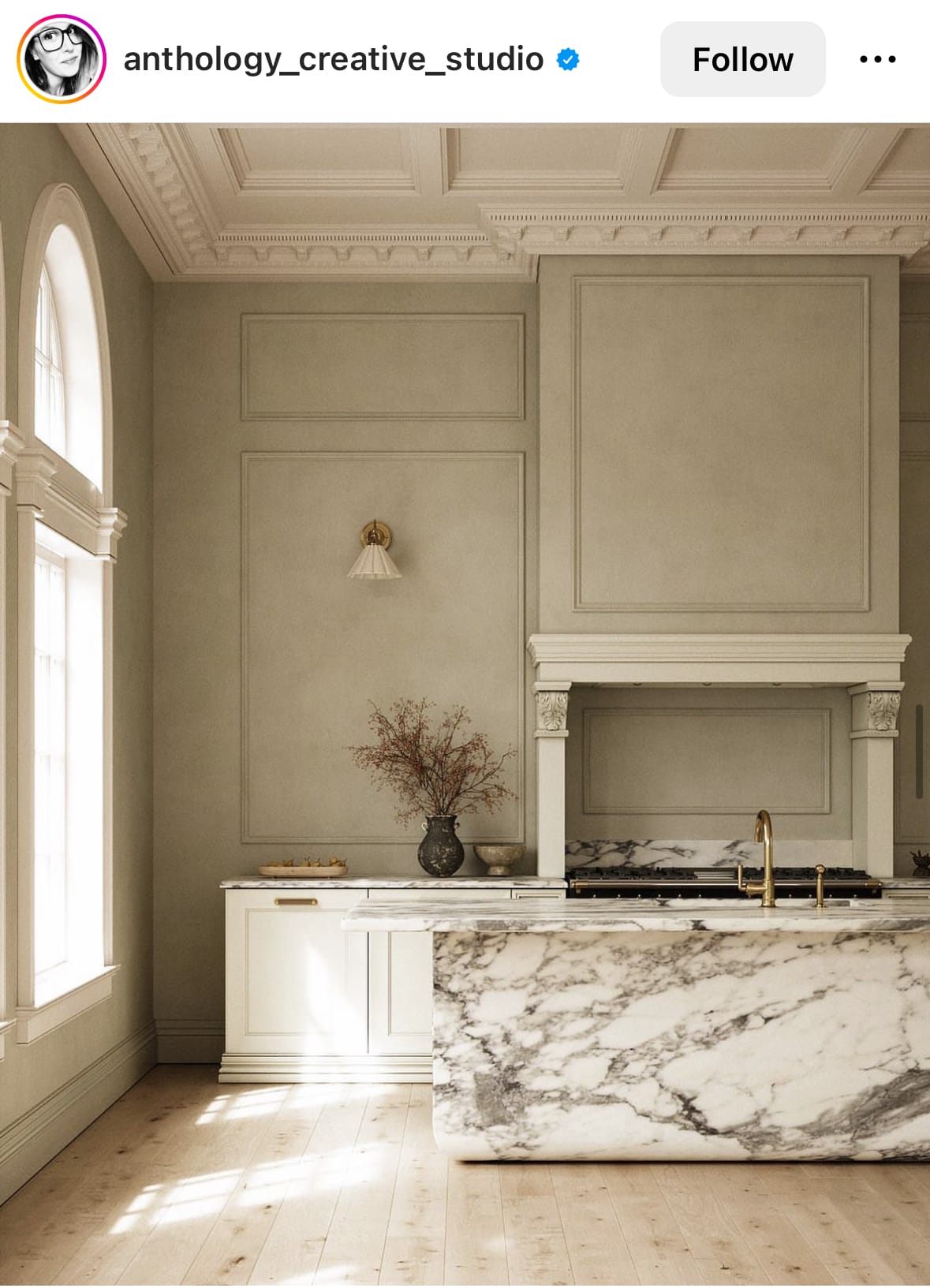 I love the lime wash walls and the details in this room that feel more luxury than a typical kitchen design. source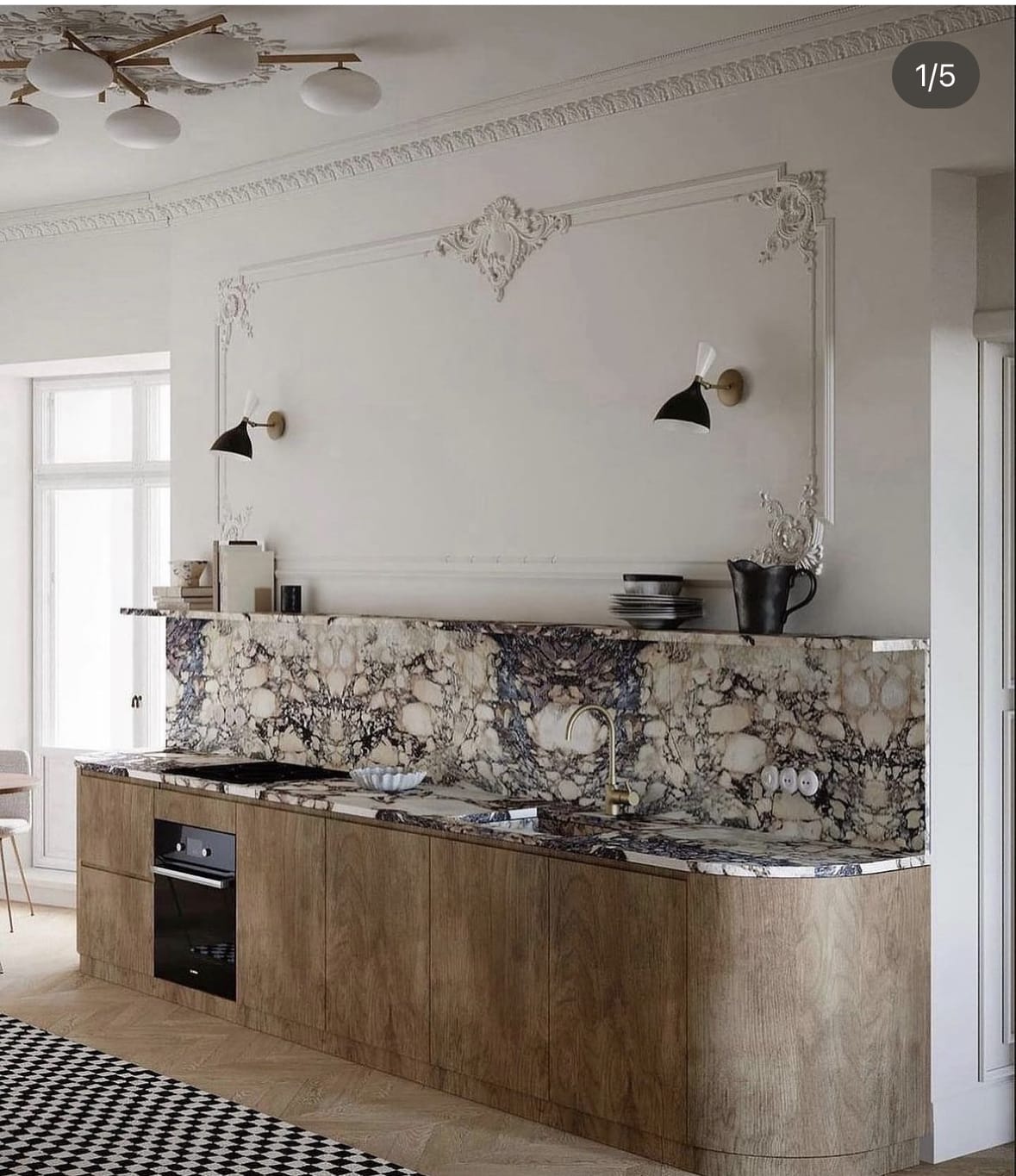 Another favorite is this floating lower cabinet wall with the marble and the stunning picture frame molding. It feels more like an accent that a true kitchen space. source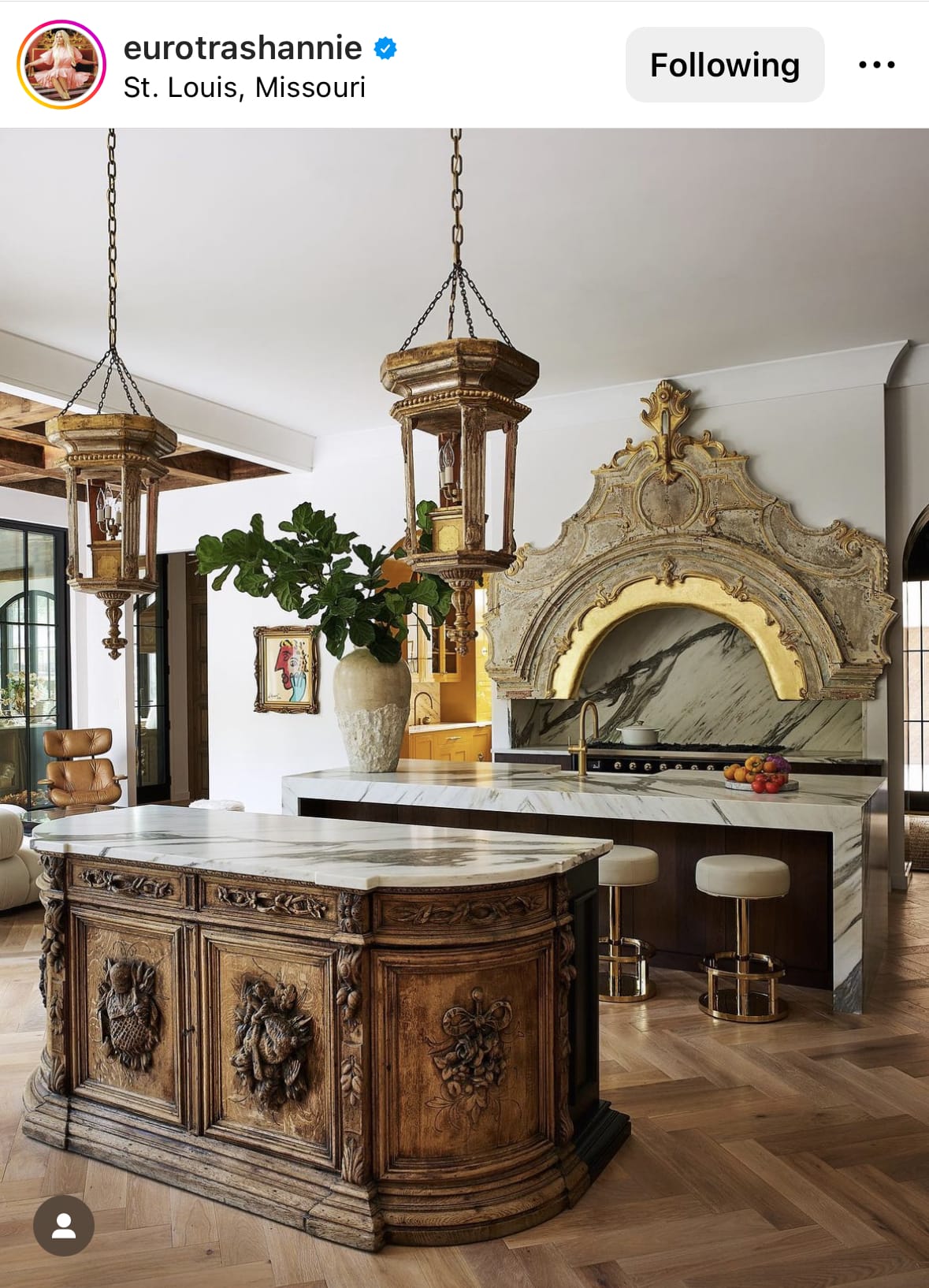 This absolutely over the top beauty is definitely stepping outside the kitchen norm I love the choices and how it feels more like a room. source
I hope these inspiring spaces make you think outside the box when it comes to kitchens or rooms in your house You are allowed to break the rules with good design decisions and good taste.
How can you make your kitchen feel less typical if you are designing a kitchen currently or in the future.
Appliances especially the refrigerator should be put in another room or hidden behind cabinets. We have our refrigerator in the pantry which is only a few steps away from our stove.
Hide dishwasher and microwave also either in drawers or behind a cabinet
Design decisions that feel more like furniture or are furniture
Ad artwork or unexpected kitchen wall details like picture frame molding and lighting
Add a sofa or a piece of furniture that doesn't feel kitchen-like
A fireplace
There are more ways of course and you can have true kitchen elements mixed with less kitchen elements too. Step outside of the box especially if you kitchen is in the middle of your home so it feels more of a space to live then a place just to cook.
Please Pin