Yesterday, I shared my Master Bedroom's new paint color…WHITE! It's one of my all time favorite white paint, "Simply White" by Benjamin Moore. I used this color on my cabinets and trim in my home, and when it came time to paint an entire room white…I knew exactly what color I wanted to go with. This does not mean this is the only fabulous white paint color. There are so many out there…but there are also one's you should probably avoid. If you are easily confused when it comes to picking paint colors, then I hope this post will be helpful when choosing the best white paint for your home.
White interiors are currently on trend and they can be paired with farmhouse style, modern spaces, bohemian styled homes, European style, and of course the vintage cottage look as well. White is just a great color to keep a bright and clean look to your home and I think you can achieve this with all of the colors I've chosen here.
Let's be clear…there are tons of white paints out there and I am sure that there are more beautiful colors from different brands, but these are my favorites by far. These are either colors I have used, or  have contemplated using them after seeing  the swatch. I am not tossing a bunch of colors at you, but ones that I truly love and feel will be a good fit in any home.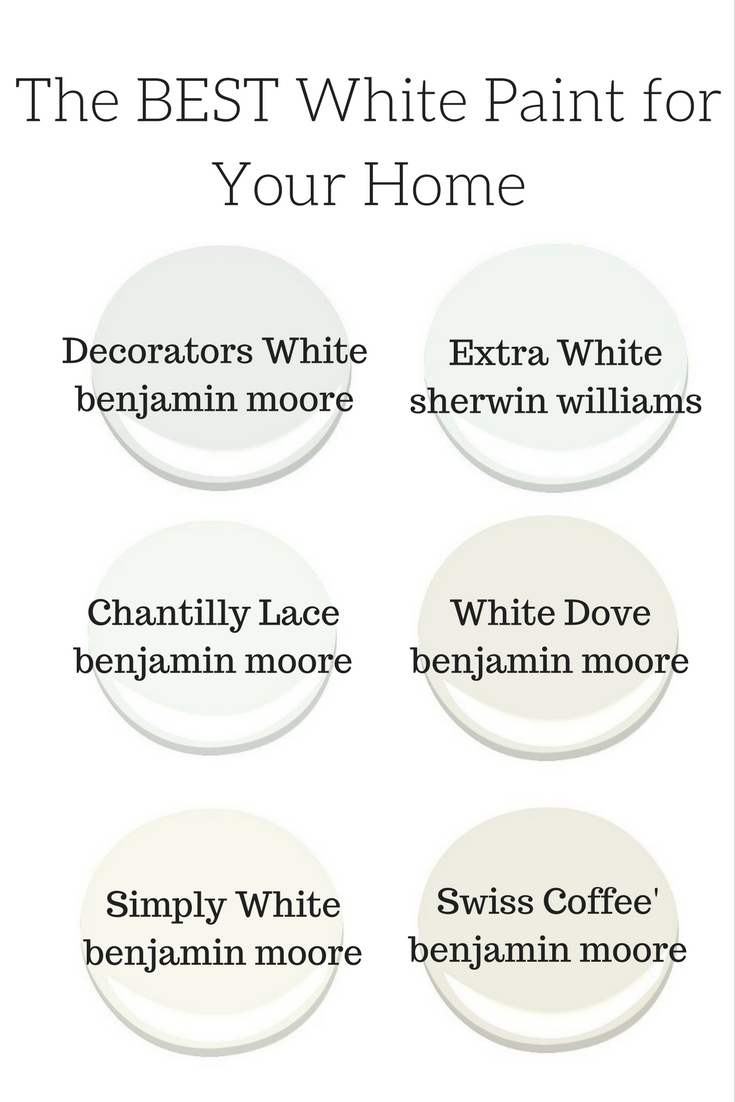 Crisp White
Decorator's White –source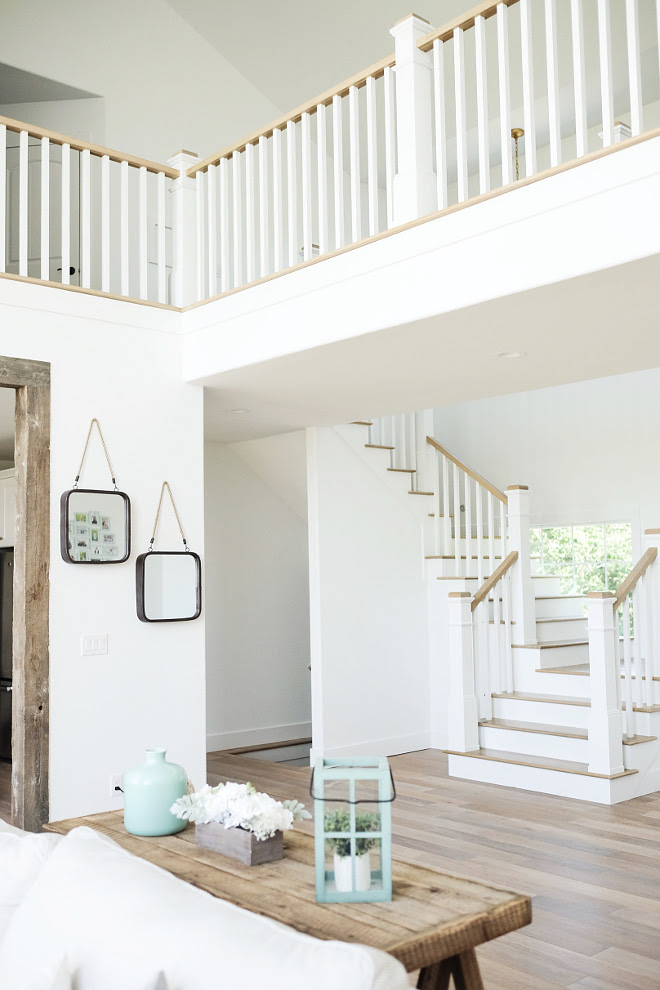 Extra White- source
Neutral White (some warmth)
Chantilly Lace-source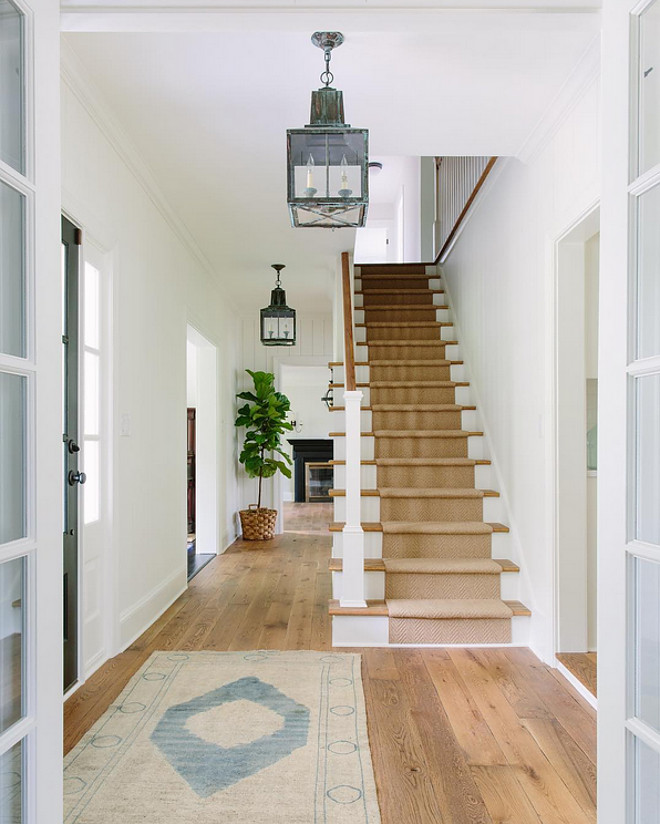 White Dove-source
My parent painted their kitchen and family room with white dove, and it's such a beautiful color. It is slightly warmer than simply white, but still has a crisp look. It is a nice in between white if you are looking for something bright but with a neutral look.
Simply White-source
Warm White
Swiss Coffee-source
This is the color we decided to paint our living room last week. I wanted to do a white, but something that was warmer for a living space. We recently stained our floors a dark walnut color so the warm white paired with the dark rich floors looks cozy and dreamy.
Now, the color you choose definitely depends on the room, the style, and the vibe you are going for. If you want something to feel crisp and cool toned I would choose one of the crisp white colors. This could pair well with gray or something that has a wide open space. If you are thinking that you want white,but you also want it to feel more neutral than the crisp white choices are the way to go. Lastly, if you are attempting white but want to still have a neutral feel to your home or room than I would go with the warmer white shade. Keep in mind colors that pair with these whites and the room. Just because white was done in the 90's doesn't mean that it can't be done again but with more style and appeal. It's just like any bad trend that repeats itself, it comes back with a grander and modified new look. White paint today has more to give then in the 90's and pair that with the great style and furniture of today, and you have a great room ahead of you with a beautiful shade of white. With the colors I've selected, these should make selecting white paint for your home easy-peasy!
PLEASE STAY A WHILE