Well, that was a quick winter! Did you all feel that way too? I mean, it was just Christmas, how is it spring already? and not to mention Easter? Not complaining here, happy to see the flowers about to bloom and the outdoor projects begin. We already got quite a to-do list for the outside this spring and summer. Not to mention finishing up some indoor projects before we get to the outside again, including my Kitchen reno (which is almost DONE!).
Last week I shared with a group of bloggers my Whimsy Spring Tablescape. That was a fun way to decorate the table, and I just loved how different and pretty my dining room felt with it all. Though it was pretty, it felt a little crowded, and once the roses died I decided to redecorate that space for the spring season. Simple, and pretty! I love going bold with the centerpiece just as I had in the Fall. This time around I just used my faux topiary and filled up my clay pots. Simple yet dramatic!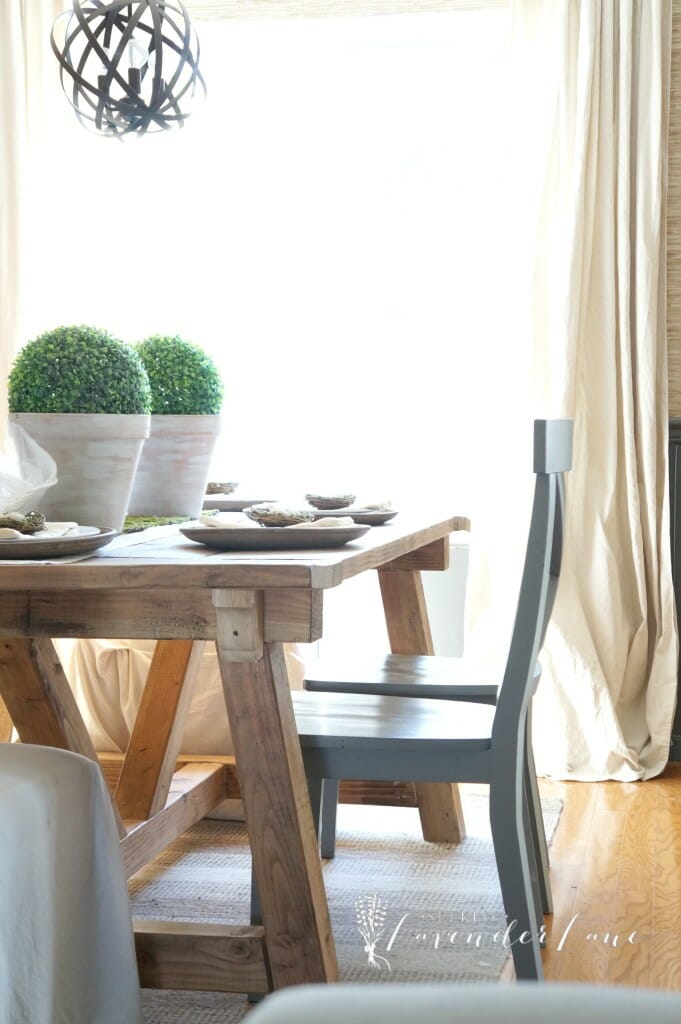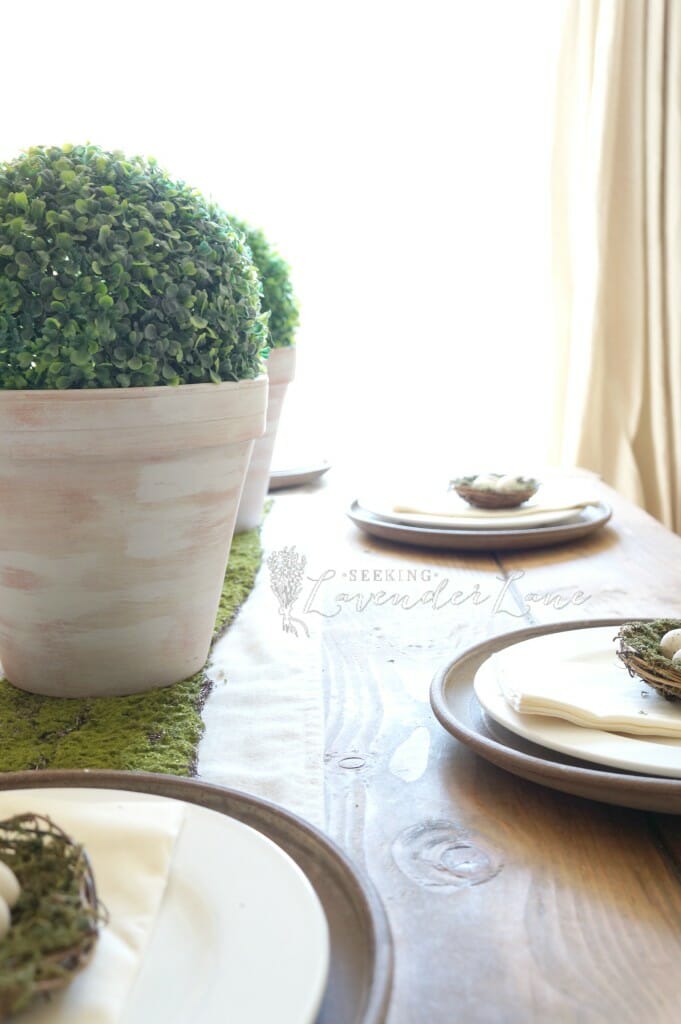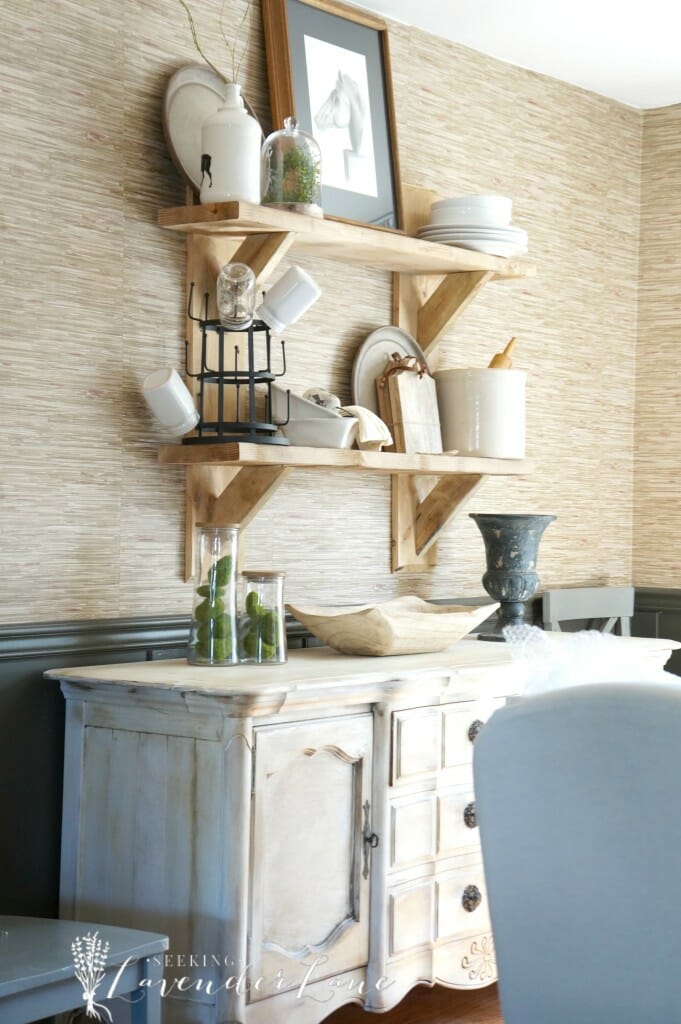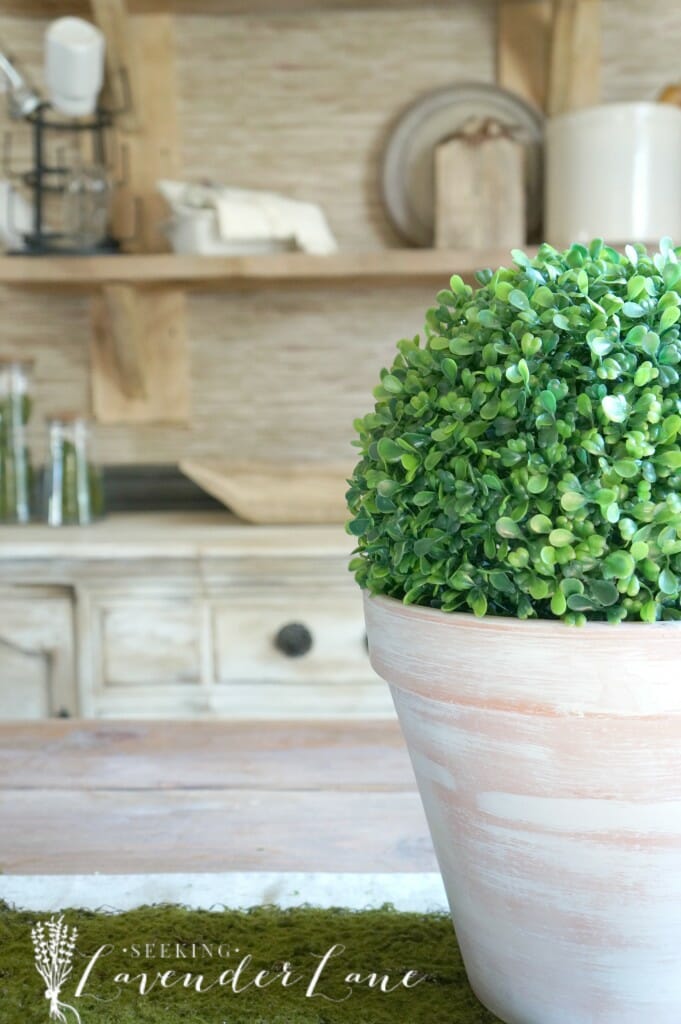 The dining space is completed with our
DIY Restoration Hardware "Look-a-like" Dining Table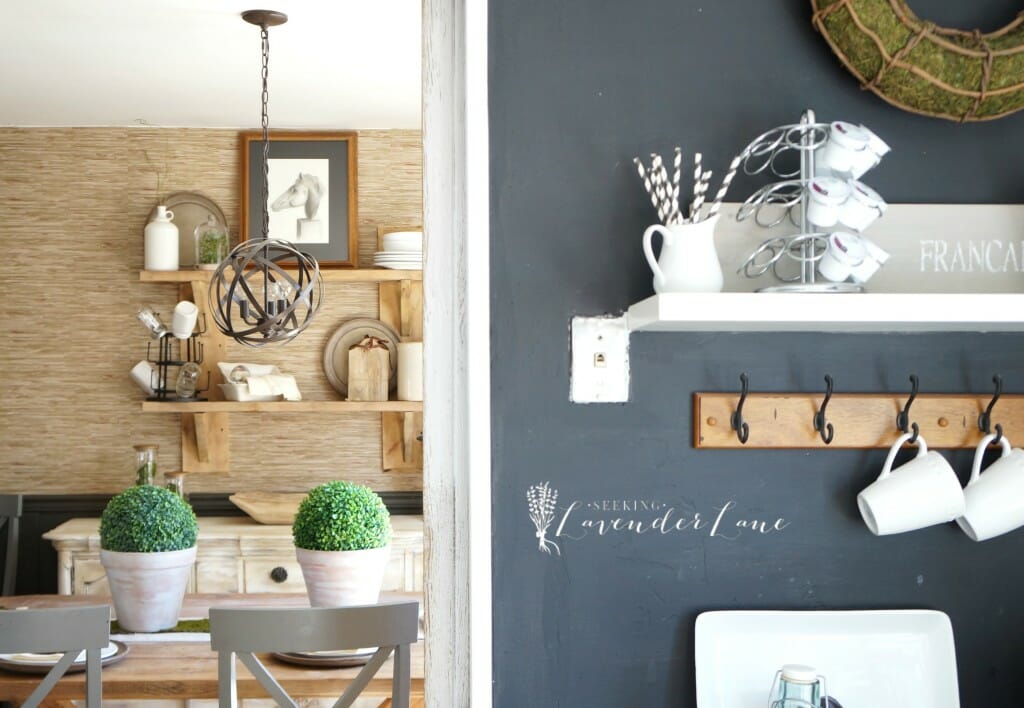 I really wanted to keep my spring decor this year very simple. I think with all the extra clutter from the Kitchen projects and having our dog around too, I didn't want to go too crazy with some of my decor choices. Also with Easter being so soon some of those extra Easter touches I decided to do without since we won't be needing them during the month of April. How about you all, did you feel that same way this year? Having an early Easter sometimes throws us off, I mean I don't have any of my Easter gifts or outfits yet for my kids. A bit of a procrastinator this year!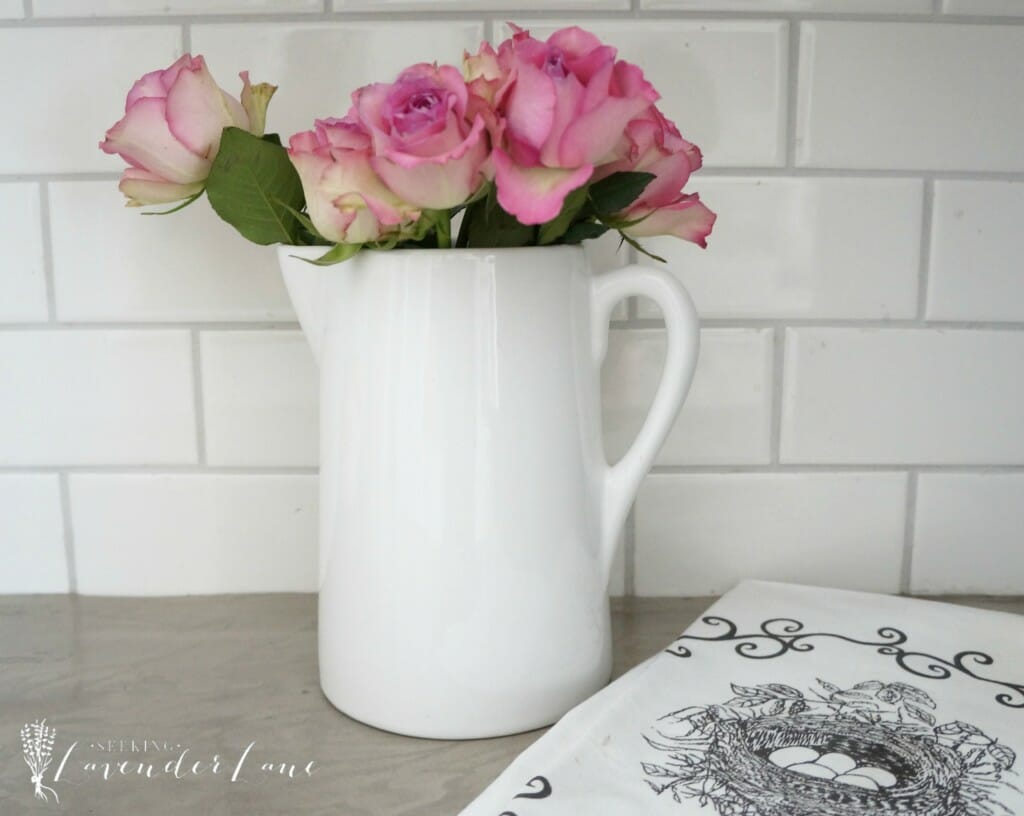 Fortunately, Spring is definitely an easy one to decorate for. Just some extra greenery, some faux topiary and fresh flowers, and you got yourself a beautiful Spring home. I love how easy it is to add spring touches with the Modern Farmhouse look, since having multiple wreaths and greenery is always easy to pair well with my rustic and neutral colored home. The more green the better for spring and summer. Touches of pink and yellow are always really pretty too. When we lived in our apartment I use to love pairing a Robins Blue Egg/turquoise color with some pops of yellow. That was kind of my signature look in that house. Then once we moved here it was all about the grays and whites.  Either way both look great with pops of yellows and greens.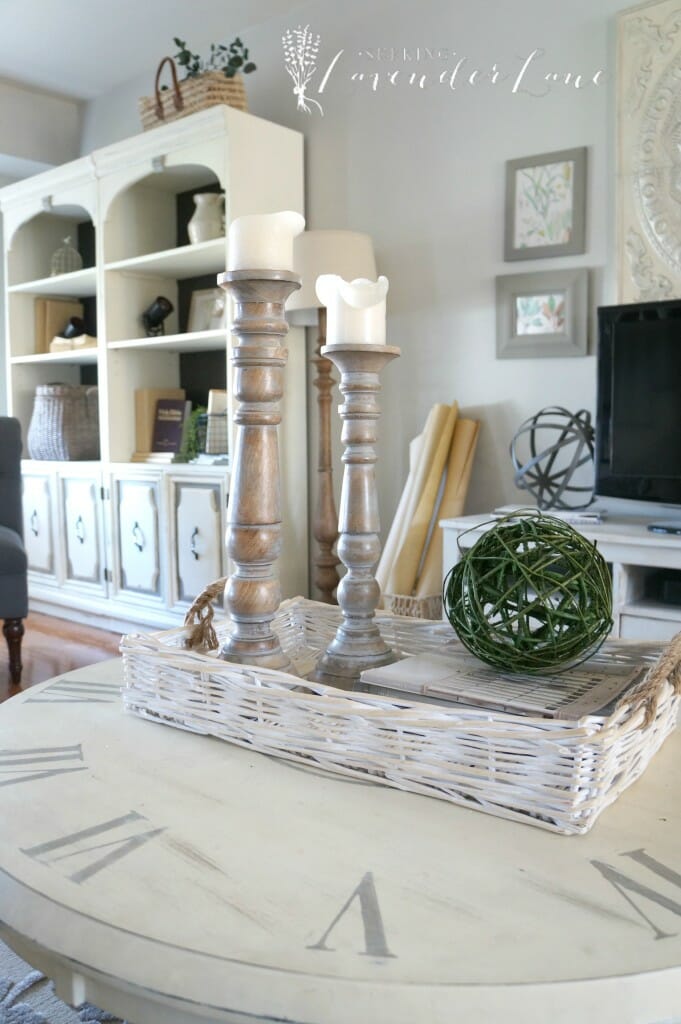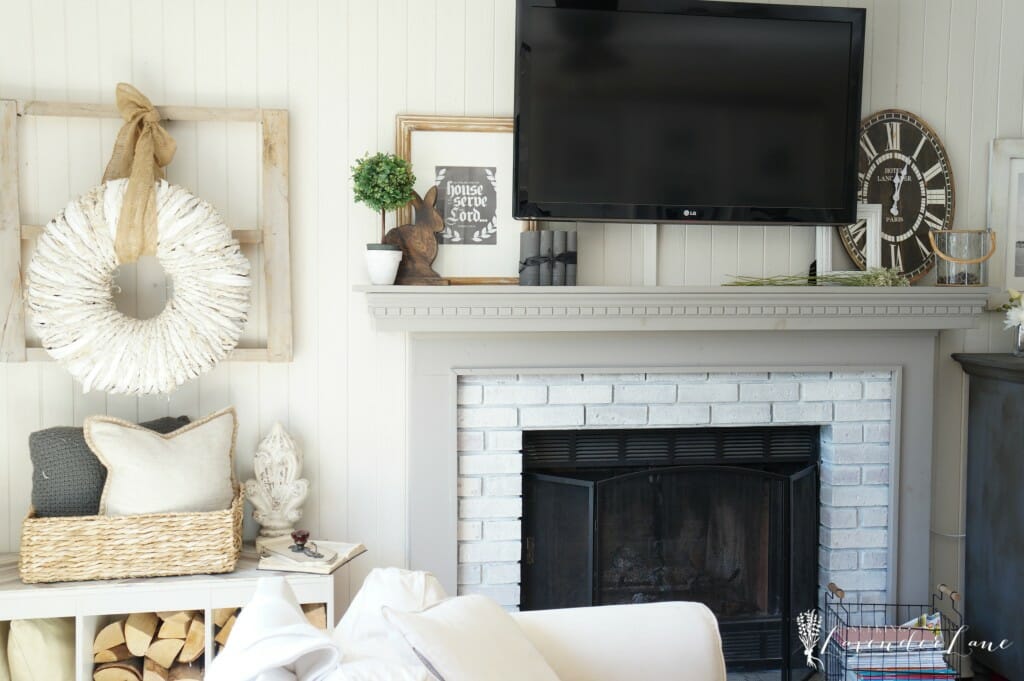 The Family room I added my wooden bunny. I purchased this last year from Homegoods. I still need to switch out my winter pillows, just waiting to find the right ones I love.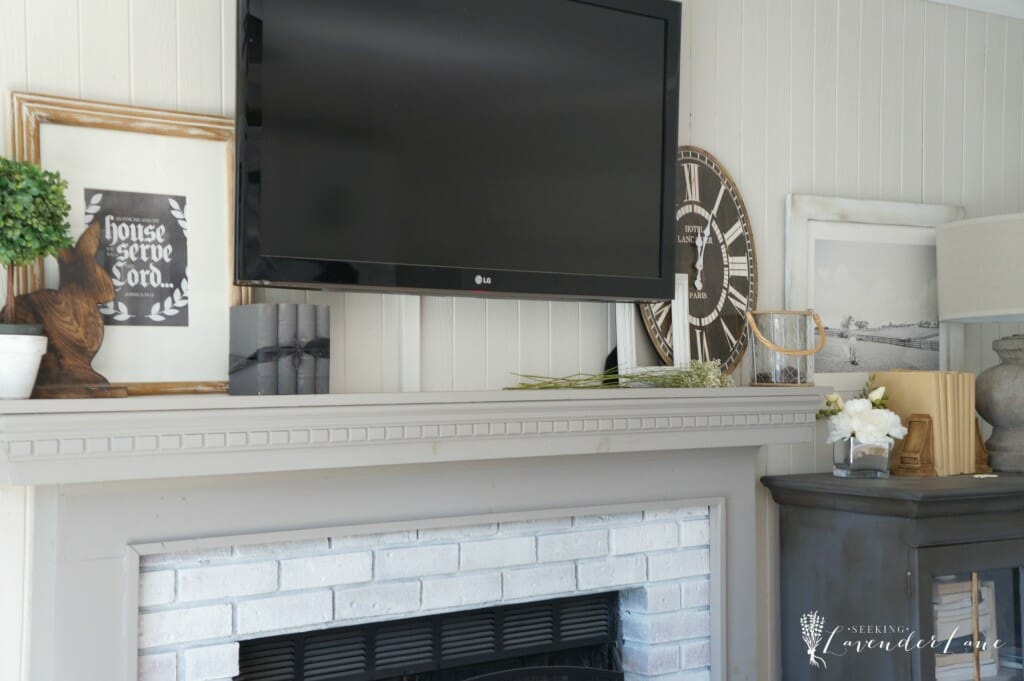 Love for you to share
 
Wishing you all a wonderful Easter and Spring. Hope in warmer days and new beginnings.
PLEASE STAY A WHILE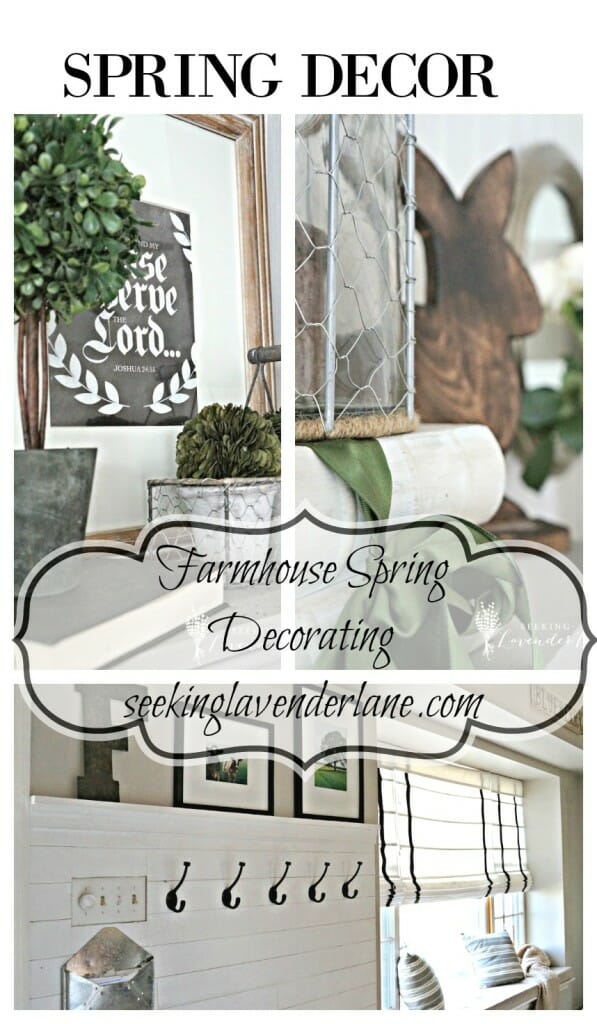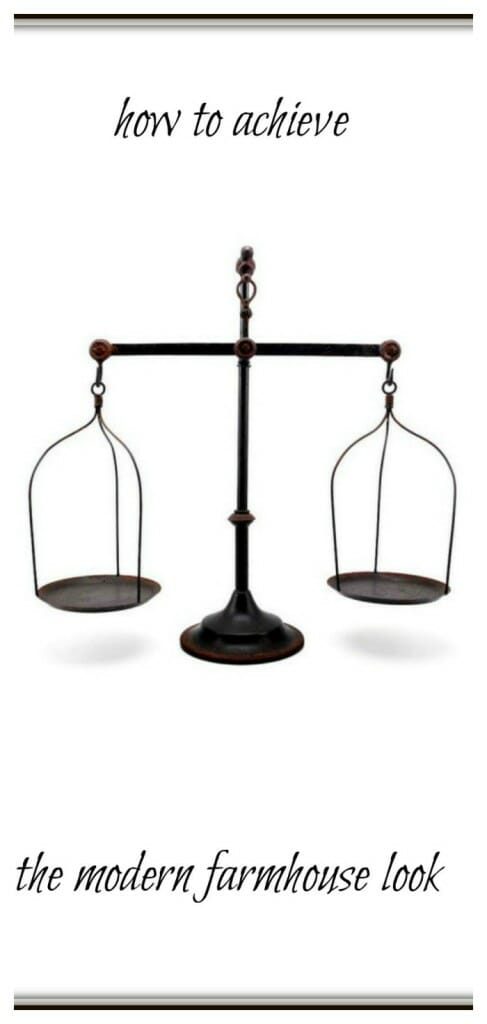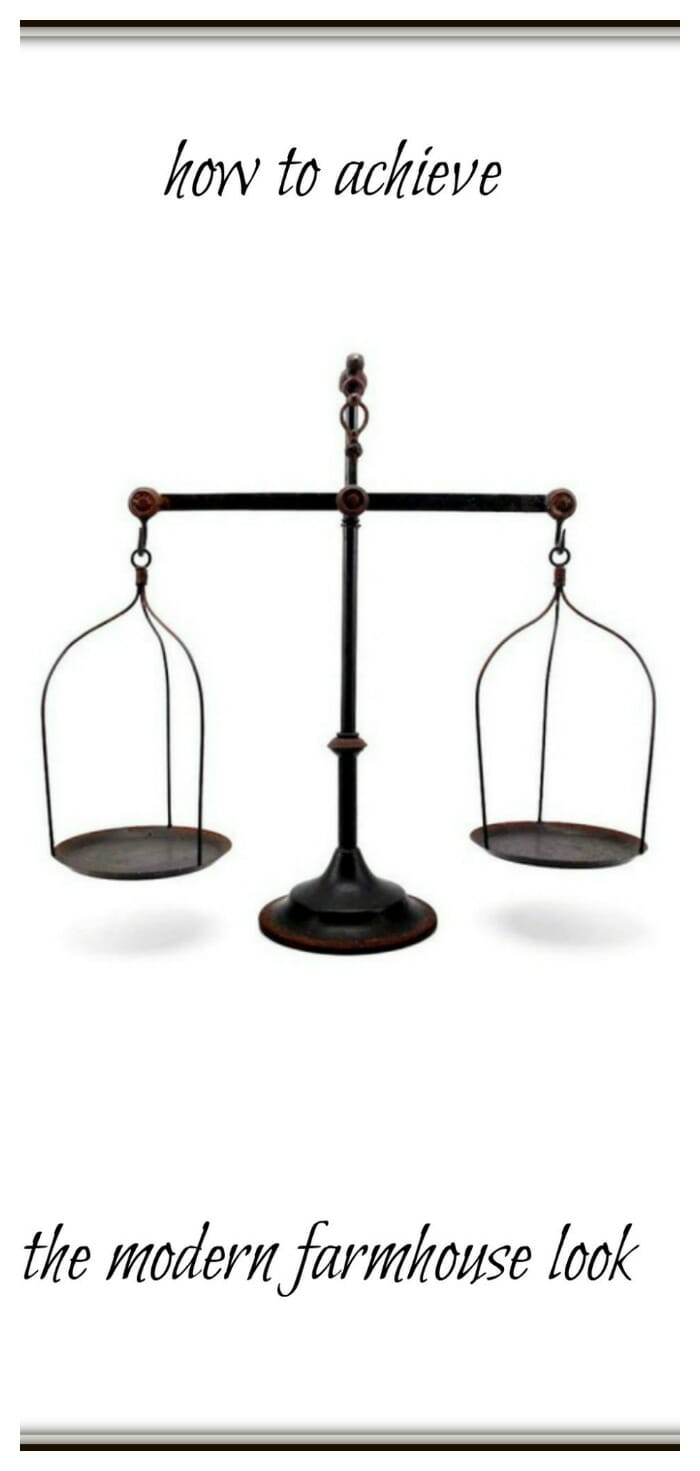 (Visited 256 times, 1 visits today)