This has been a project that I have contemplated for about a year and a half now. I know crazy, right? It's just been something I could not commit to and after the long debate in my head…I finally went for it!
So here is where it began…
I bought this Gorgeous Buffet from craigslist after seeing a ridiculous deal for it. The guy was selling the entire buffet and hutch for $50! It was insane…and the piece was just beautiful. Furniture just is not made like this anymore…and I instantly fell in love. The problem was…I had not begun to really design by dining room yet…and had a very small dining table that I had found on craigslist for free and knew that it would not be in here for long. So though I loved the piece…it was quite hard work around.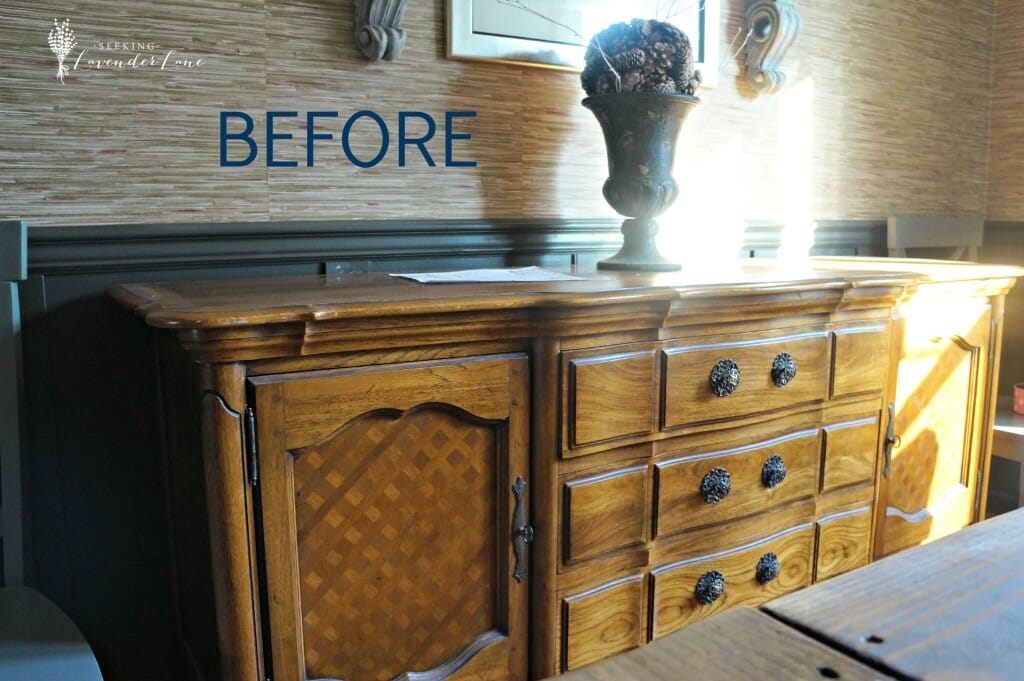 The style was french provincial most likely from the 1940's. I love french provincial but was not quite sure this is what I wanted in here. Since I did not have much to lose the piece was only $50 I took the chance on it. I knew right away I was not going to use the top hutch. This would of completely overcrowded my very small dining room and so with a ton of force up the stairs and a chalk painted finish…this became my daughter's armoire in her room. What a fabulous piece for a little girl…and since the entire piece cost me $50 this was more like a $25 piece that looked expensive and unique.
Well…the thought crossed my mind whether or not I wanted to paint the buffet in my dining room…but I couldn't make the decision just yet because I really did love the wood on it and I still had no clue what kind of dining table I would have.
Well..finally a few months later and the Restoration Hardware Dining Table Knock off was made and the piece no longer worked. I still gave it some time and even listed it on craigslist to just sell it but for some reason could not part with it and took it right off after receiving almost triple the amount for it than I even originally paid.
Well…here I am now ready to finish up this space and I had to make a decision paint, sell, or just work with it. I decided to cave in and just give it a makeover. Updating the buffet  I knew would help to really make it work in my home. This can go for a lot of different pieces…whether it's a hand-me-down or furniture that suites your old taste, find a way to give it  a makeover until the time is right to buy another piece. Also I knew,  If it didn't work I could sell it and probably make more for it since painted furniture is so trendy now. I did not want to spend any more money on this so I just created some chalk paint at home with plaster of paris and white paint that I had (see here for instructions). Painted the entire piece down and then finished with some dark wax. I was extremely exicted to use my new wax brush since I had received that as a free gift from the Haven Conference from Amy Howard paint company. Amazing the difference it is to apply wax this way rather than with a paper towel that I am use to.
Well…the piece turned out beautifully and I finished the hardware with some onyx colored rub and buff
. I actually showcased this on my first periscope and had tons of good advice on the finishing touches. I was not sure if I wanted to paint the side inserts, since they had this gorgeous trellis pattern. After doing some thinking I decided to just paint the entire insert the same color as the piece and I have to say I am pretty happy with that. The piece is still not exactly what I envision in this space with the rustic table and grass cloth walls, but it works a whole lot better now. I do have a buffet picked out from overstock that I would love to snatch up if only I had the extra funds. Maybe some day…for now loving the new look and can not wait to finish this room up before the Holidays and share with all of you! I am sure  you will not all agree with painting the buffet, but in person everyone that has seen it so far seems to love the new look.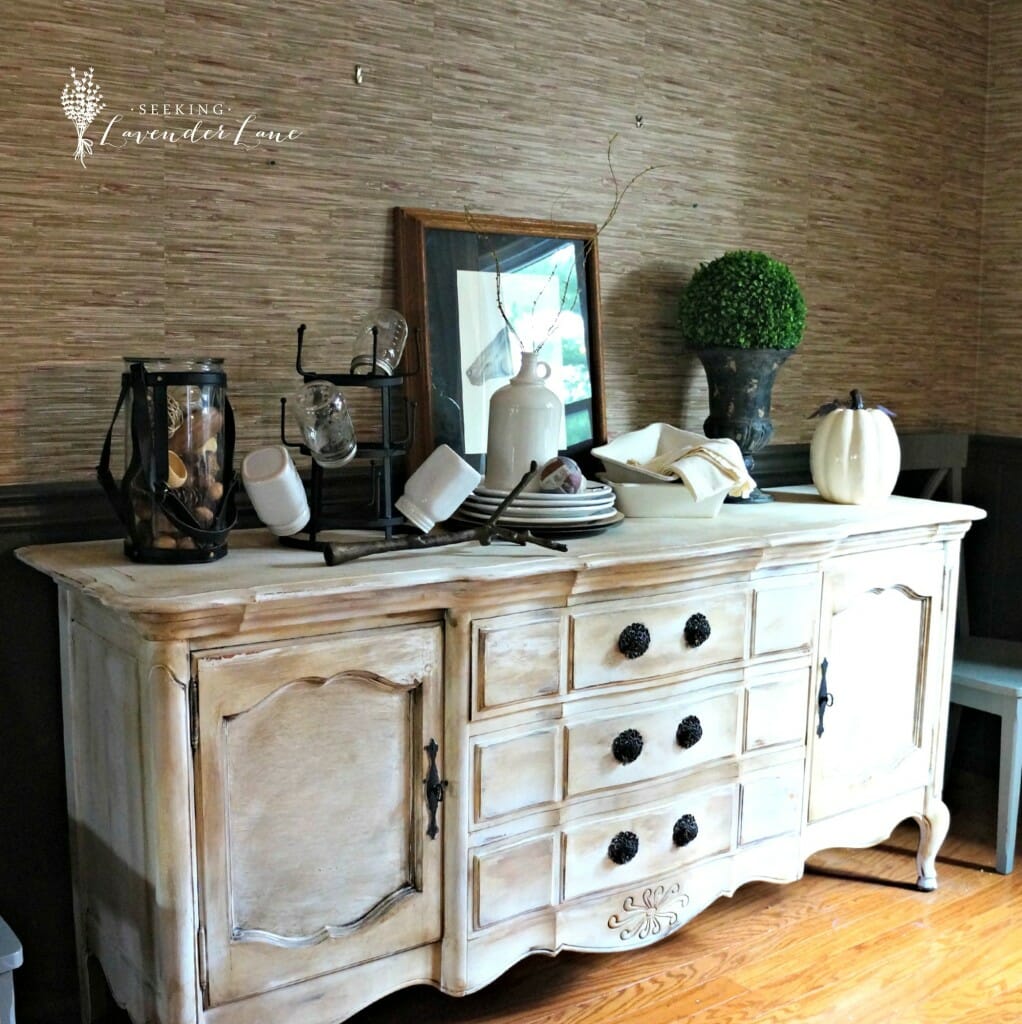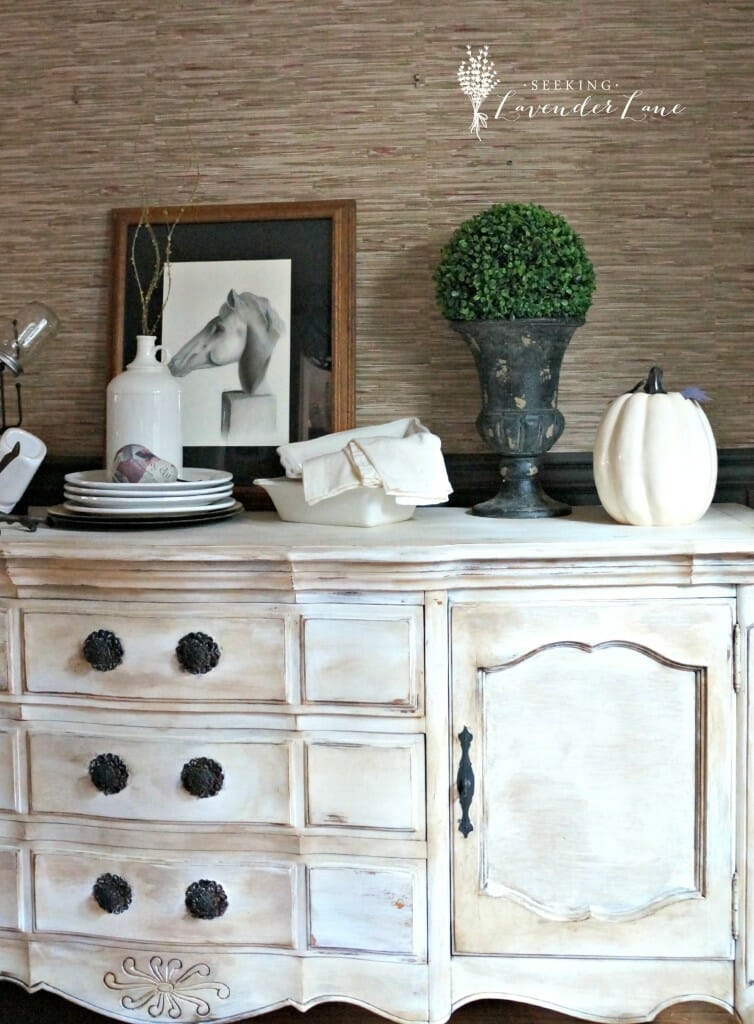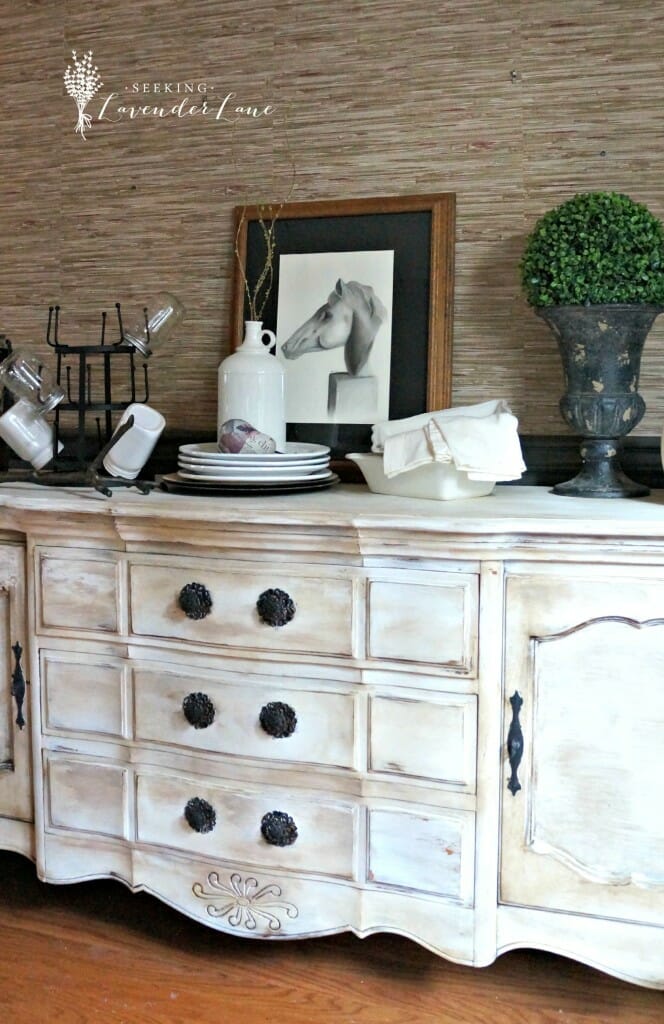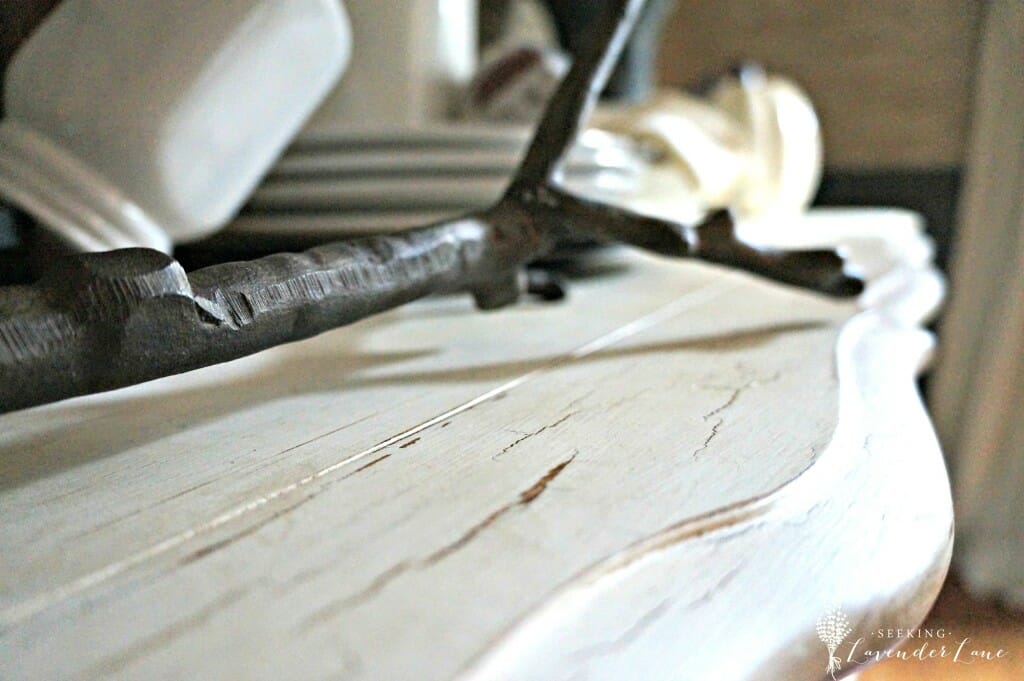 I know the photos are not great, its a hard angle to capture and to work around the dining table. More to come for the my double Fall Home Tours and dining room reveal…coming soon!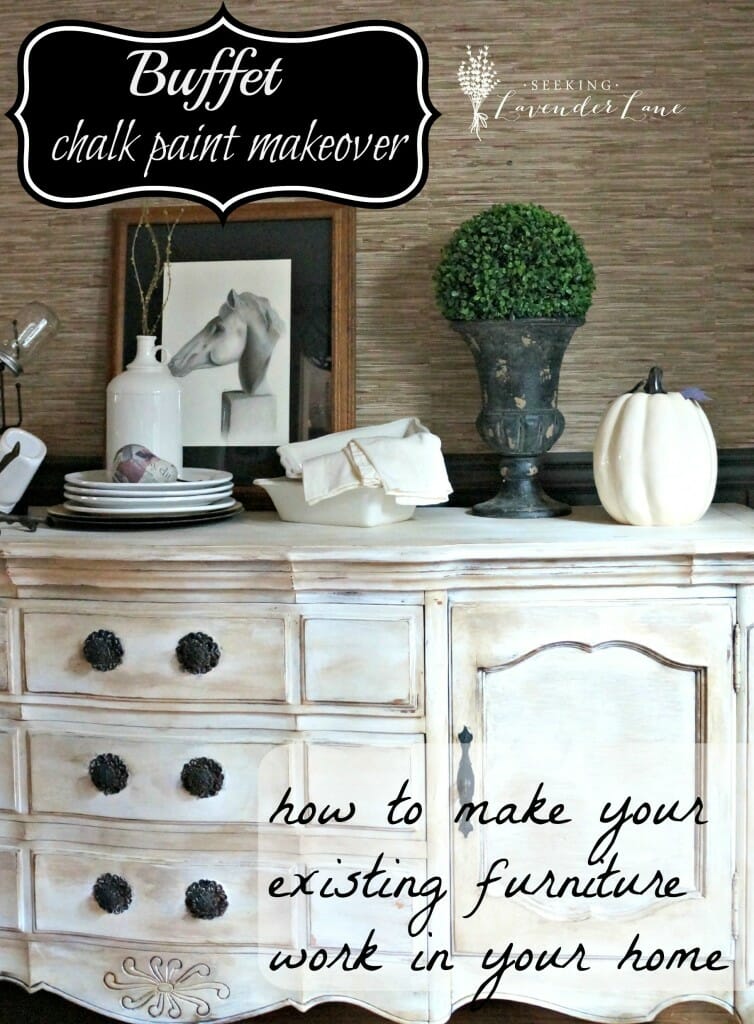 Linking With: www.savvysouthernstyle.net, www.11magnolialane.com
PLEASE STAY A WHILE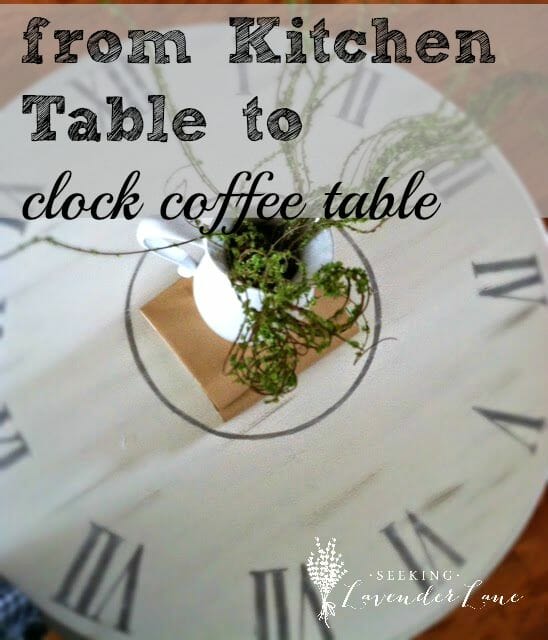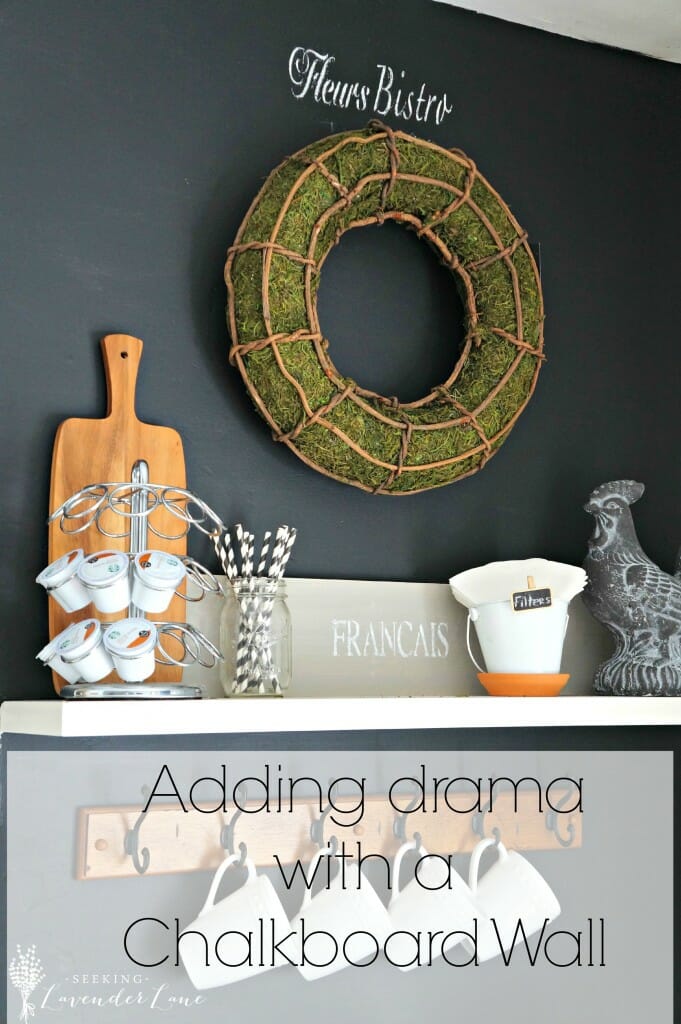 Adding Drama with a Chalkboard Wall
(Visited 3,041 times, 1 visits today)