Spring is all about refresh, flowers, greenery, and sunshine. Its one of my favorite times of the year, especially with my birthday being in spring and my anniversary : )
I think it's especially fun to get creative with decor with Easter being around the corner. Bunnies have been the "it" thing the past few years and birds nests and eggs too. Who doesn't love a great topiary real or faux on their mantel and the more flowers the prettier! My friends and I have come together to share our Spring home tours and decor ideas all week long, and even better we are offering one lucky winner a chance to win $400 Paypal CA$H!  I just embraced this season this year with using what I had and some natural elements. Especially after picking up this fabulous pack of nests from TJ Maxx. I couldn't refuse for $9.99 and I knew they would be the perfect way to set a table for Spring/Easter.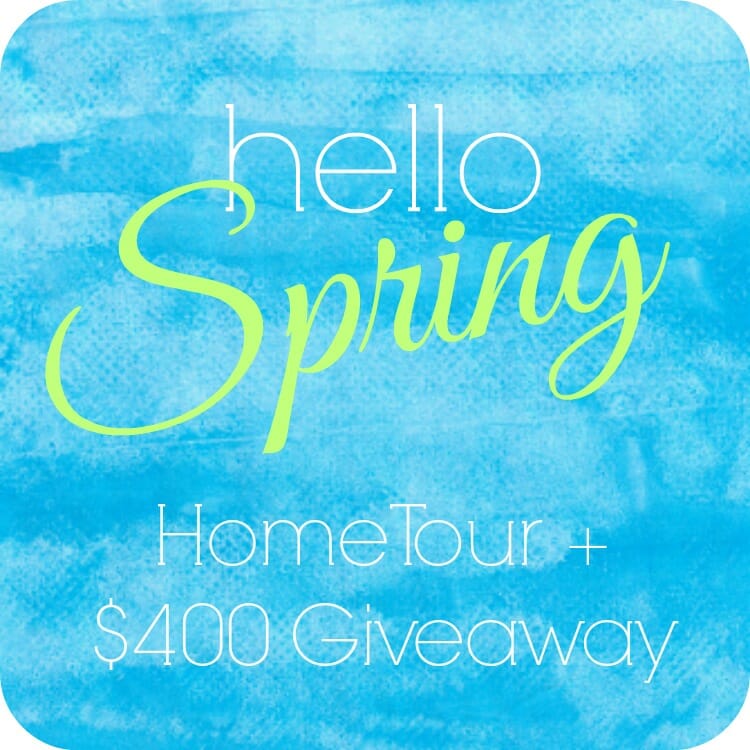 So for the past few months I have been hanging onto a set of cups that my parents had given to me when they moved out of their house. It is a beautiful and unique set from Capodimonte from Naples, Italy. It truly has that European vintage flair. I knew they were going to be a great way to add a unique touch to a tablescape or shelf. With the eggs and now these cups I knew I was onto an adorable Whimsy tablescape. Next was adding a touch of pink and a neutral table palette.  I wanted roses too since roses are for sure a whimsical touch. The right peachy pink and rosey pink and this tablescape was finito!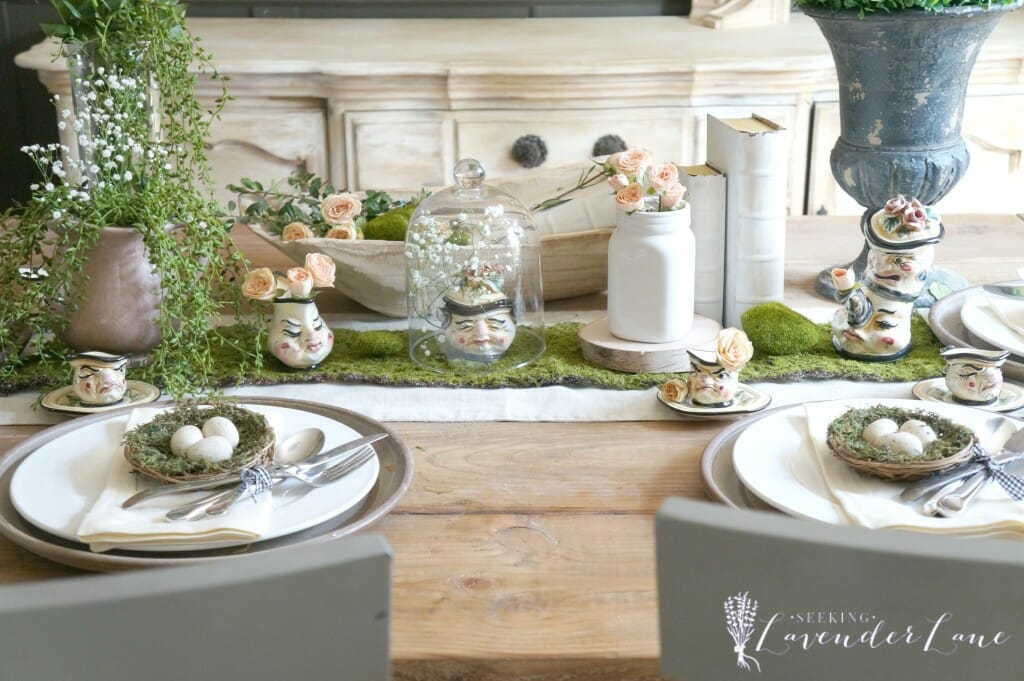 When I think whimsical, probably the first thought that pops in my mind is Alice and Wonderland. A magical setting with romantic touches. I tend to use that word a lot when I describe wedding gowns during my weekend job. Whimsical is a word most brides love to describe their wedding theme. I don't really feel it would be quite the word to describe my home decor as. This tablescape, was definitely stepping outside of my "farmhouse" rustic feel, but gosh it just feels so pretty. I mean, have you ever seen cups like these? are they not fantastic? I'm not sure when else I will have them on display, but for a spring-y whimsical table this for sure suites it perfectly.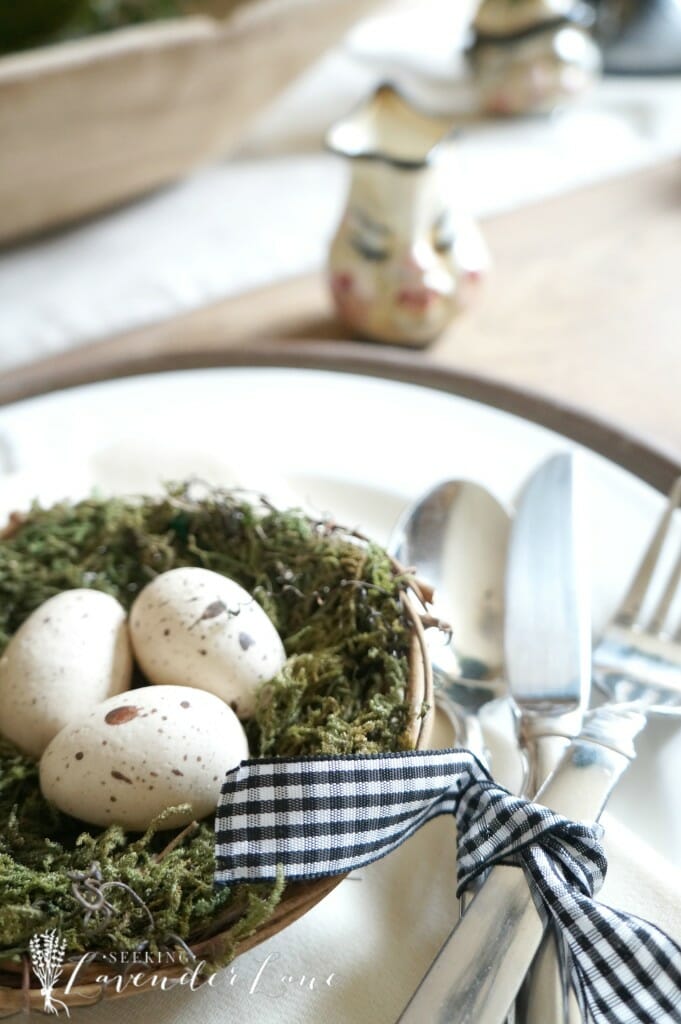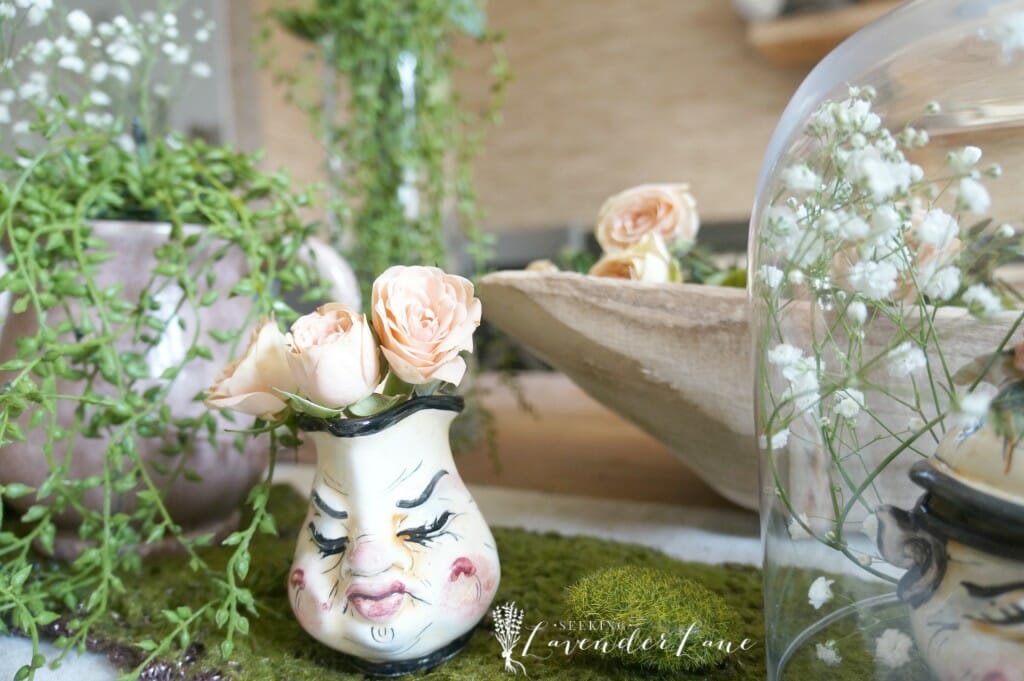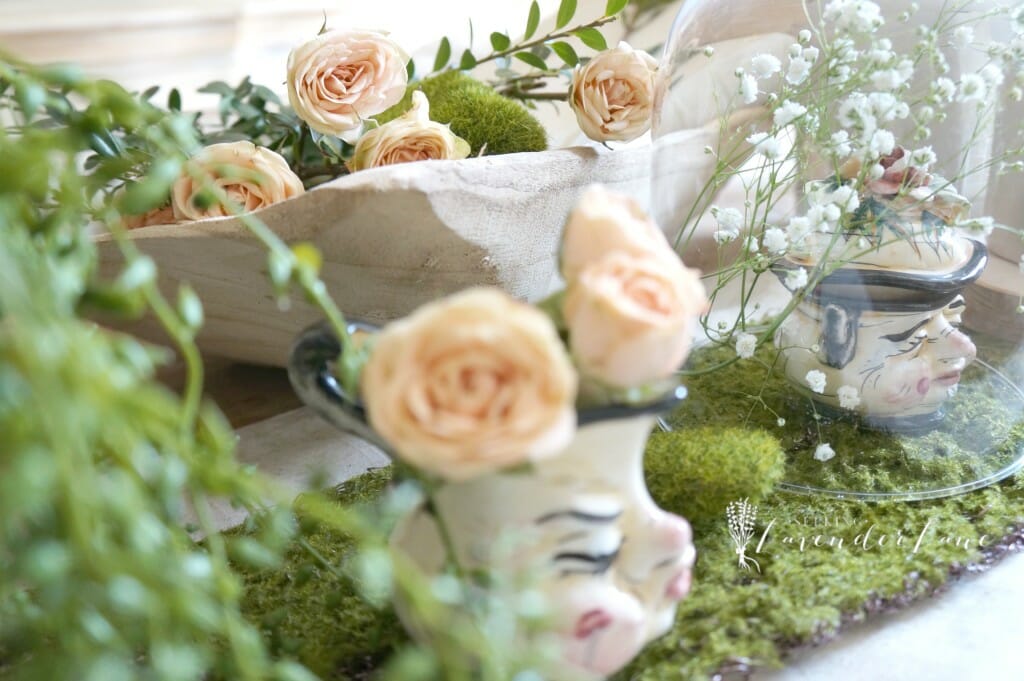 Oh and how about this bit of baby's breath? Baby's breath is starting to be one of my new fav flowers to add to the home as I did in my Family Room Reveal back in February.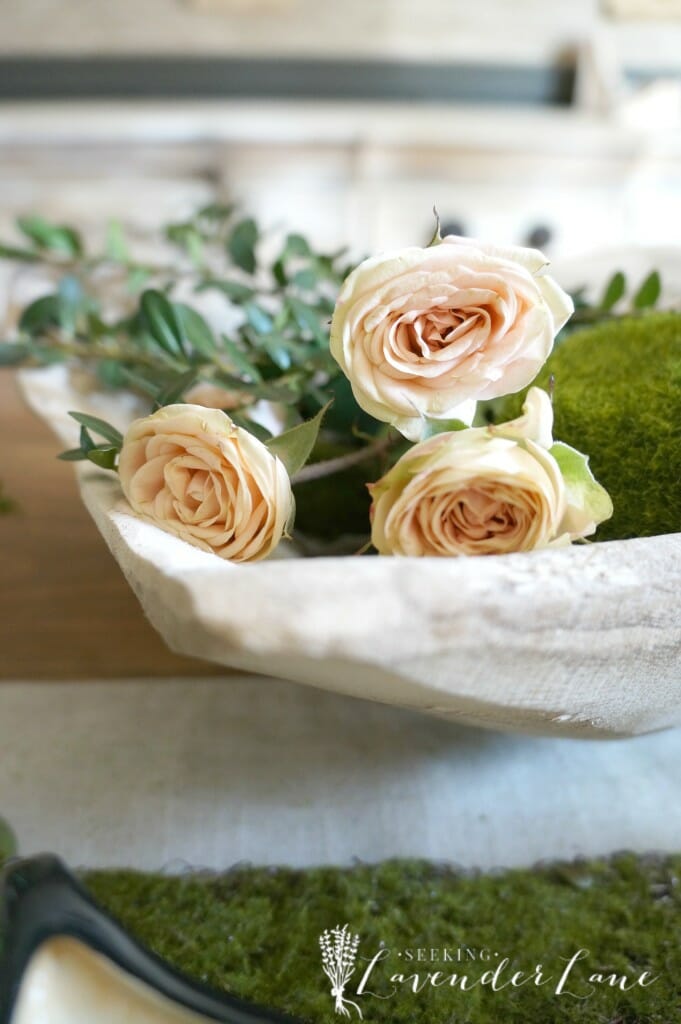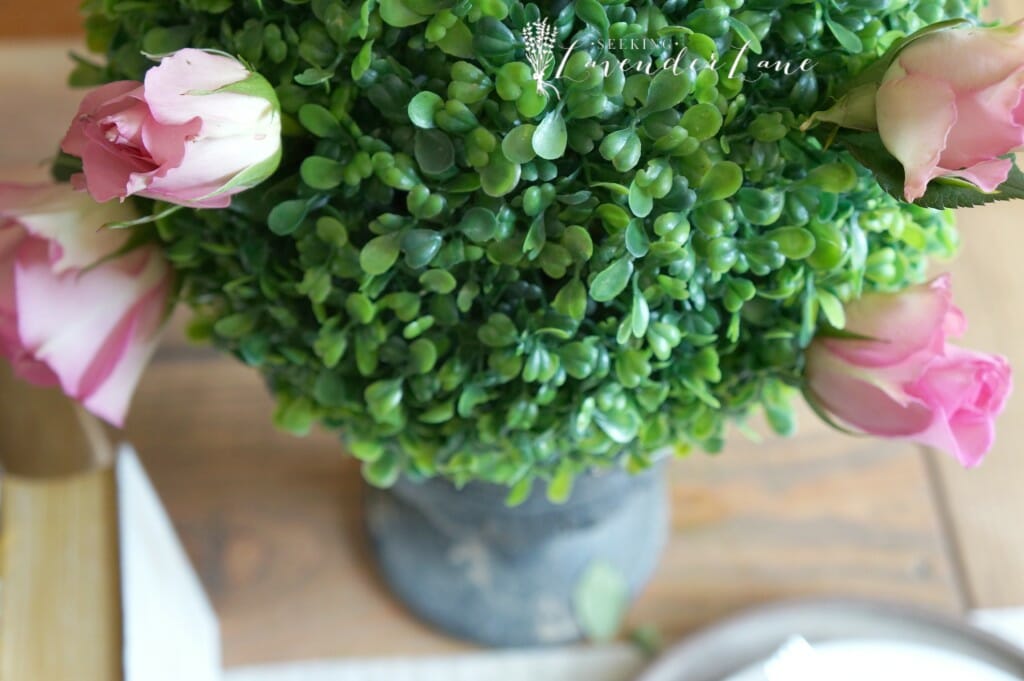 I loved adding some cut roses to the topiary for a balance in the color scheme.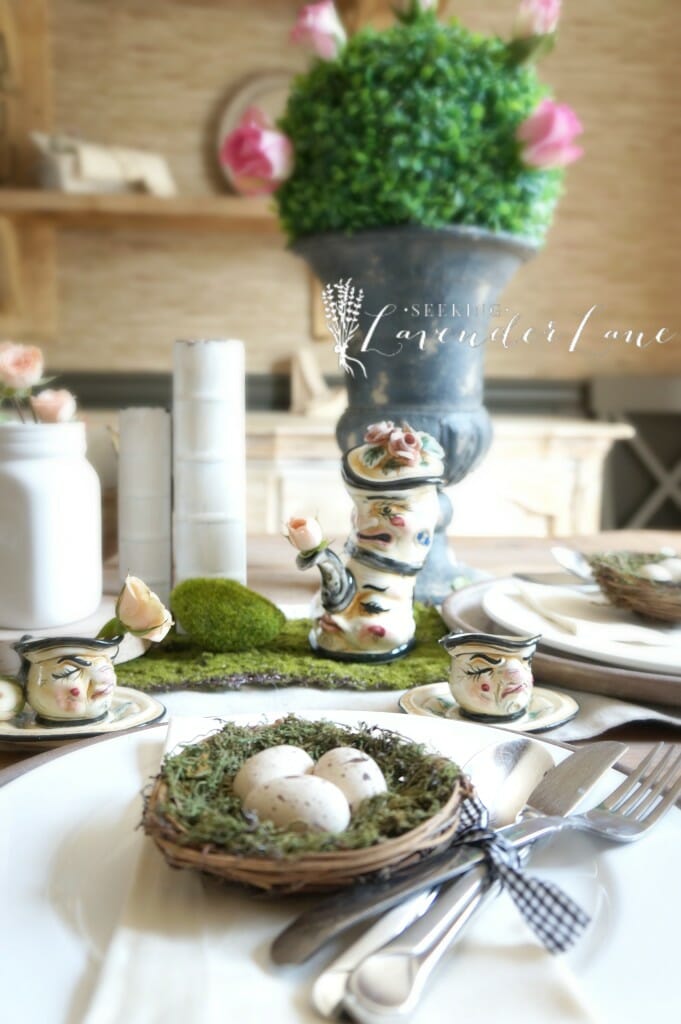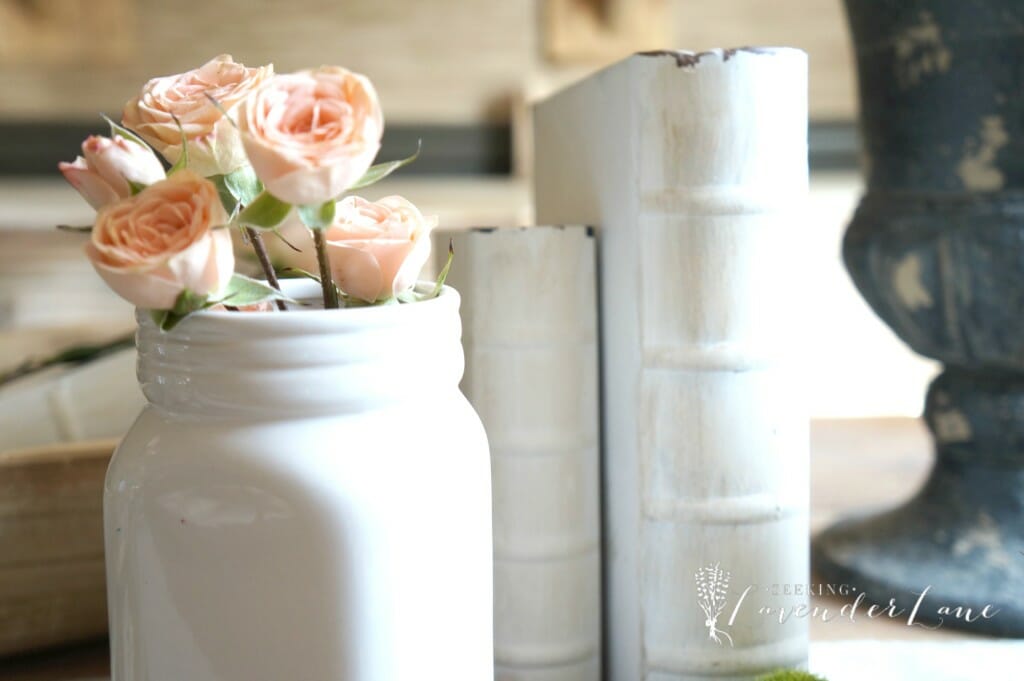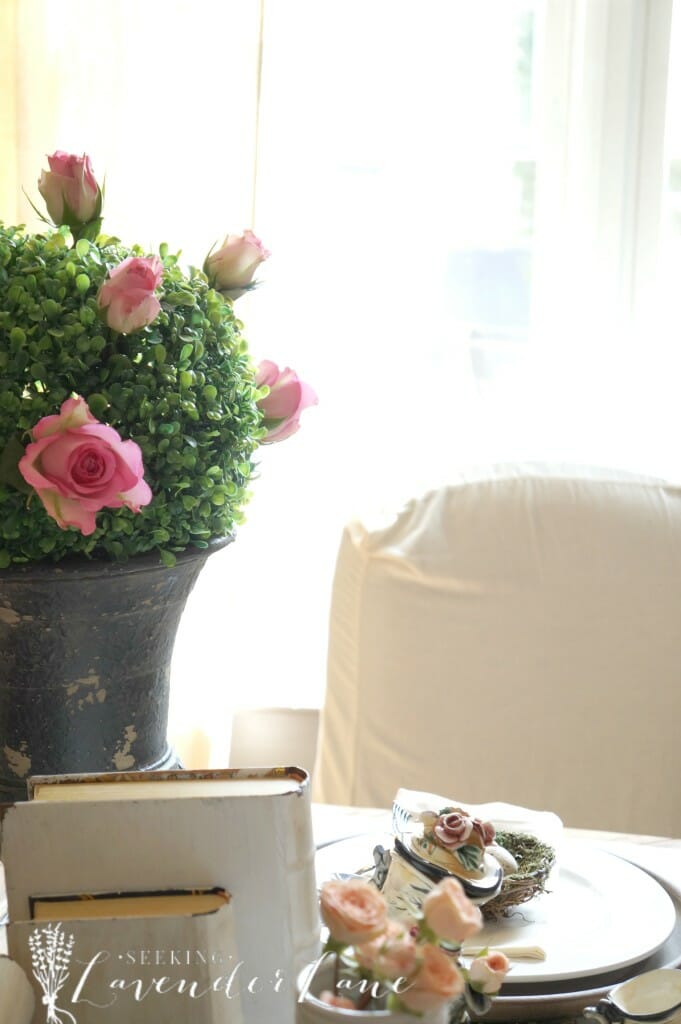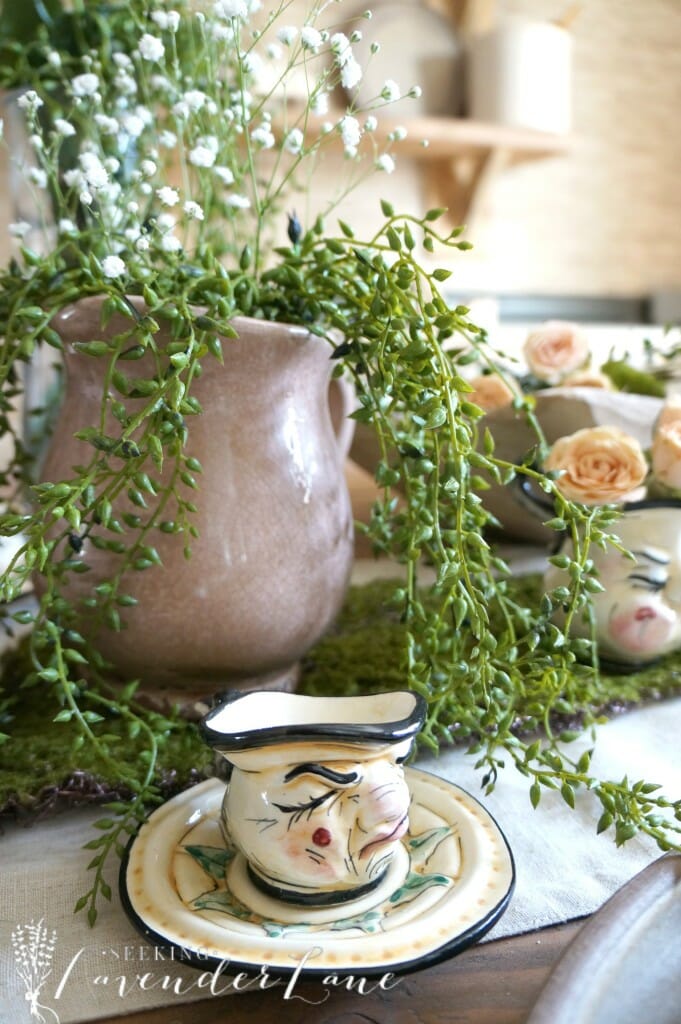 So what will you need to create your own whimsical tablescape?
Moss Runner
Cloche
Wood slices
Topiary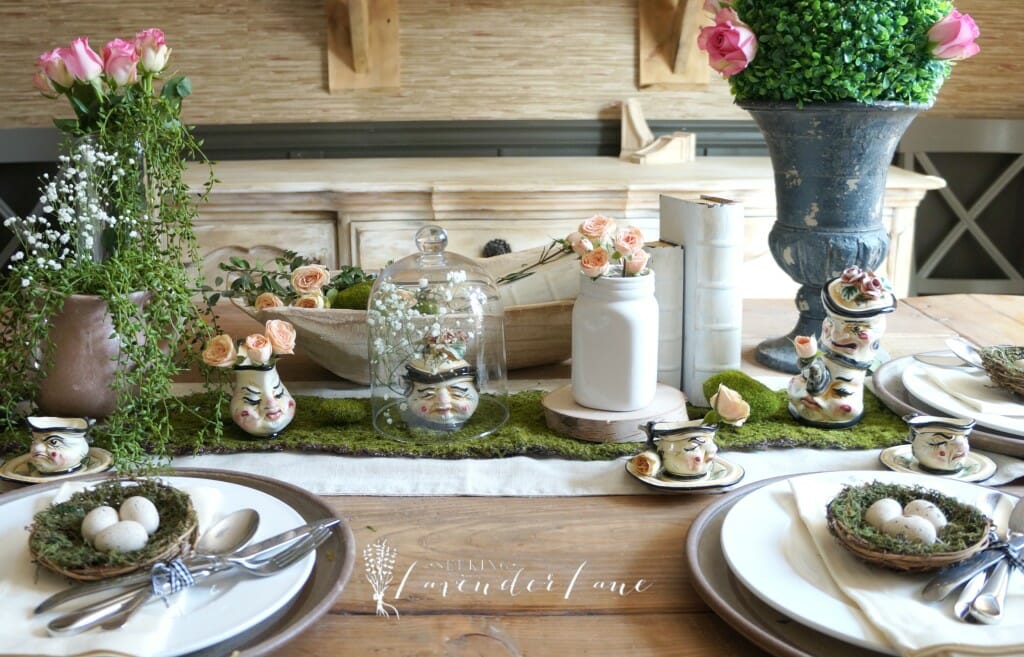 Keep in mind that you need a variety and balance in height with your tablescape. The more the merrier with a whimsy space. Keep the color coordinated and the textures coming. Even do something similar for a party or shower with that whimsy style. Be creative and add some gold flatware
with all your touches of green.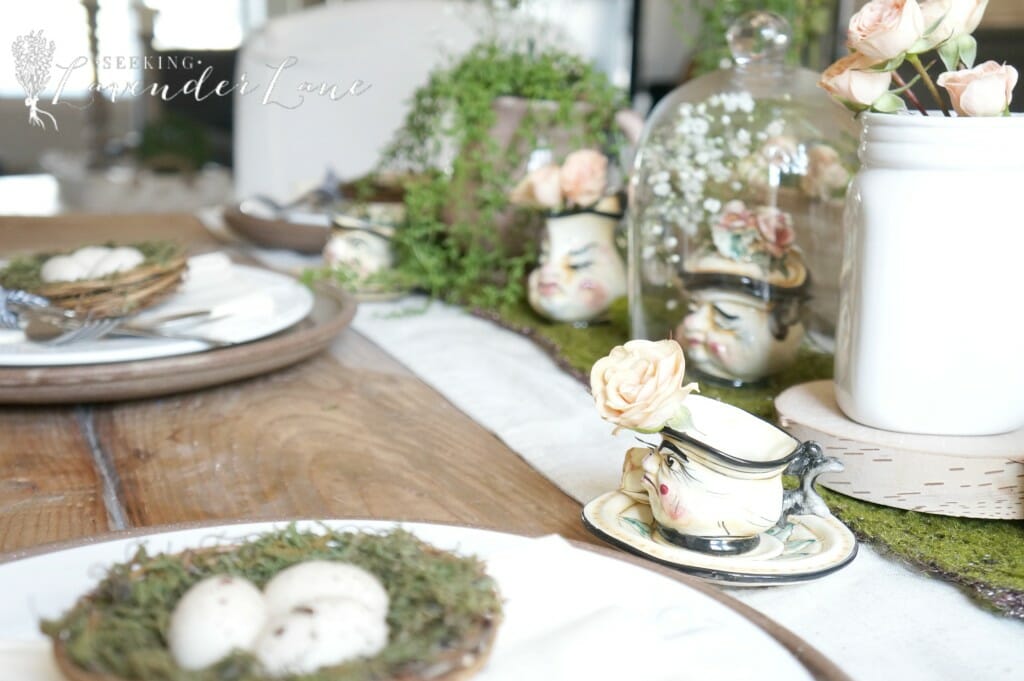 Ciao Winter!
Stop by and see ways my friend's have added Spring to their home this season. Tons of eye candy and inspiration for you every day this week. Oh and don't forget to enter that giveaway.
Monday
Tuesday
Wednesday
Thursday
Friday
Rafflecopter code:
(Visited 2,444 times, 1 visits today)