Make easy DIY cheap home decor using a drop cloth to create stylish window treatments for your living room windows.
Happy Tuesday! I have to say I have been so busy today…just running around catching up on EVERYTHING. Between the spring cleaning itch, the lack of groceries in our house, and the mess that my kids have made the past few days…I had my hands full. It is 5:17 pm and I am already thinking about my bed lol.
So, since I have caught up on everything else thought it was time to catch you all up on the fun stuff that I have been doing. I have a few projects going on right now…not that that's anything new haha…and I am really excited about sharing this one with you all.
This has been a project I have seen all over Pinterest and all over Blogland and I have been waiting for the right opportunity to try it myself. Drop Cloths are a DIY girl's best friend. I mean let's face it…you can do just about anything you want with them. They are such an affordable product with so many endless ideas. Besides burlap and grain sack these are just another great way to add that rustic finish to any room.
Well, my first DIY project with drop cloth began when I picked up two packs from Lowes (6×9) for less than $13 each! The hubby looked at me, like why are you buying Drop Cloths? We have plenty in the garage (filled with stains) we don't need another one. I, of course, had to explain that this was going to be useful for a new project and tried to keep the details to myself (especially since these would be replacing curtains that I bought last year…totally not necessary in his head).
Down came the printed, short, very cute, but totally over it curtains and up went the window treatments hardware.
And then the easiest project ever began…
When I say easy, I mean like a ten-minute project the most.
This post contains affiliate links that I make a small commission from with no added cost to your purchase.
Materials
chalk
measuring tape
 fabric tape
Easy so far right?
Okay here are the steps along with some photos.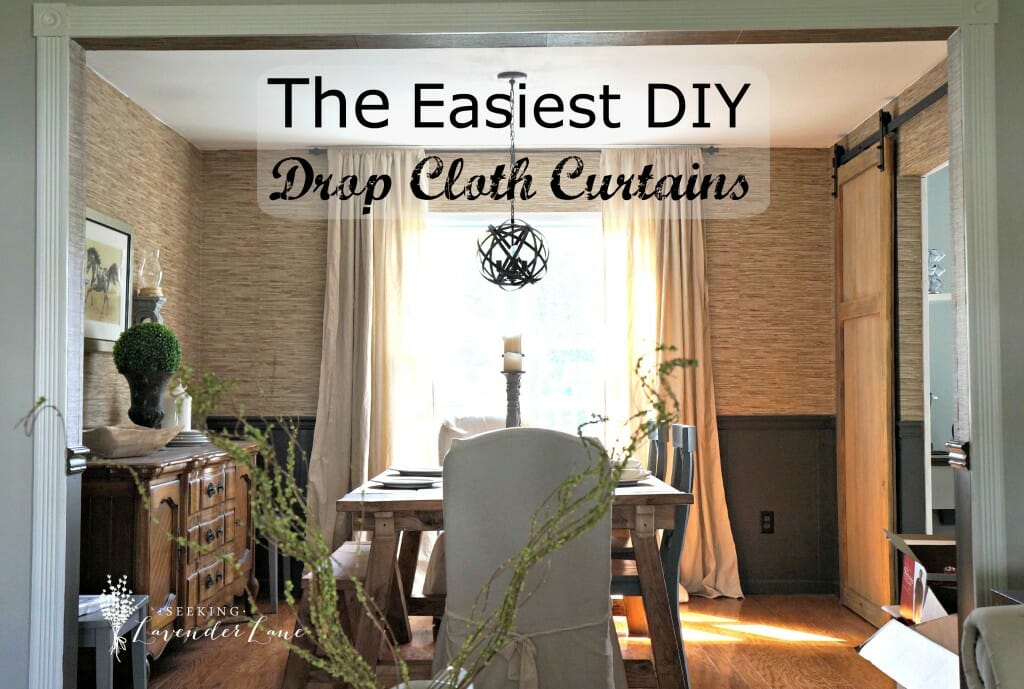 Step 1: Wash and Dry Drop Cloth to loosen fabric, you have a choice to steam or press, I chose not to.
Step 2: Lay out fabric and Measure hem  (mine being 4 inches)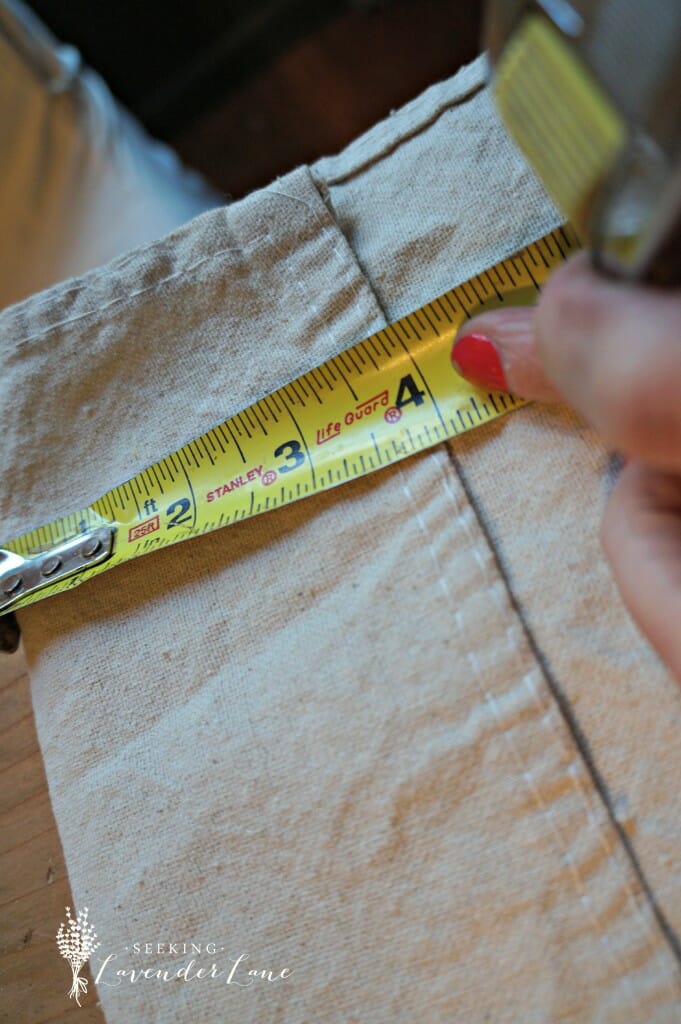 Step 3: Measure 4″ all the way across marking measurements with chalk.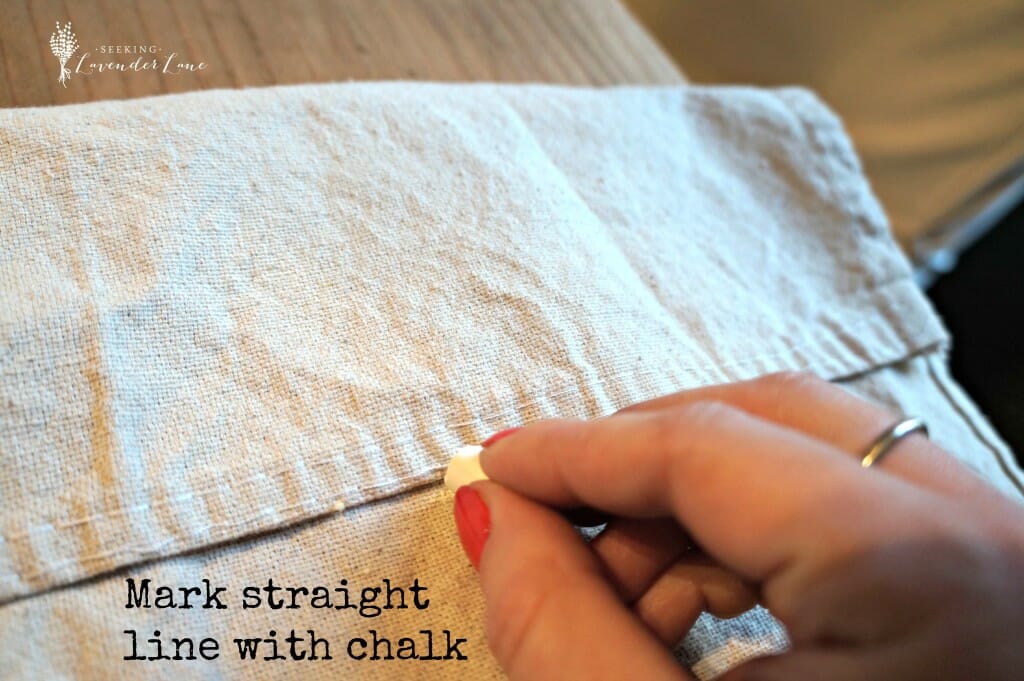 Step 4: Add Fabric tape
to where chalk line is all the way across.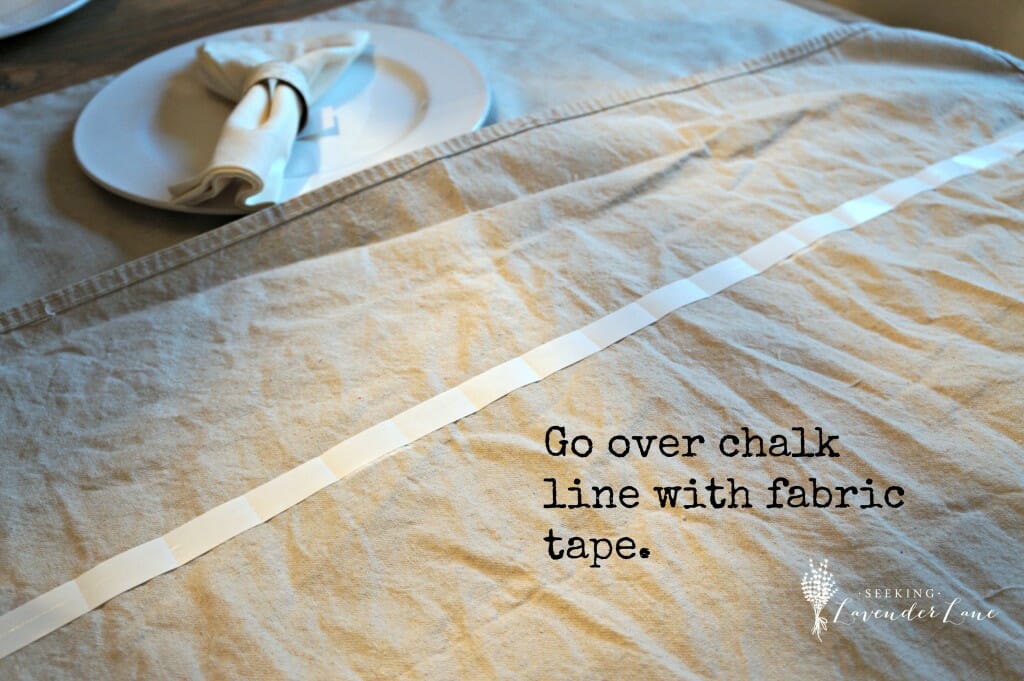 Step 5: Remove paper to expose sticky side of tape, fold over fabric edge to create rod loop
That simple…and what a dramatic difference they make.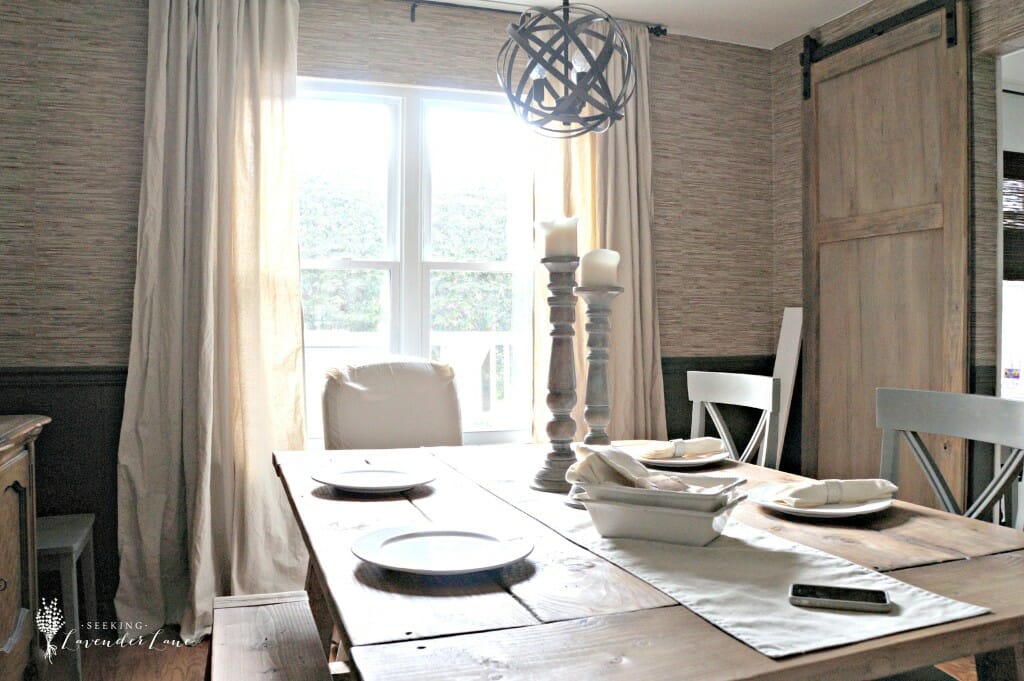 Here are the finished window treatments.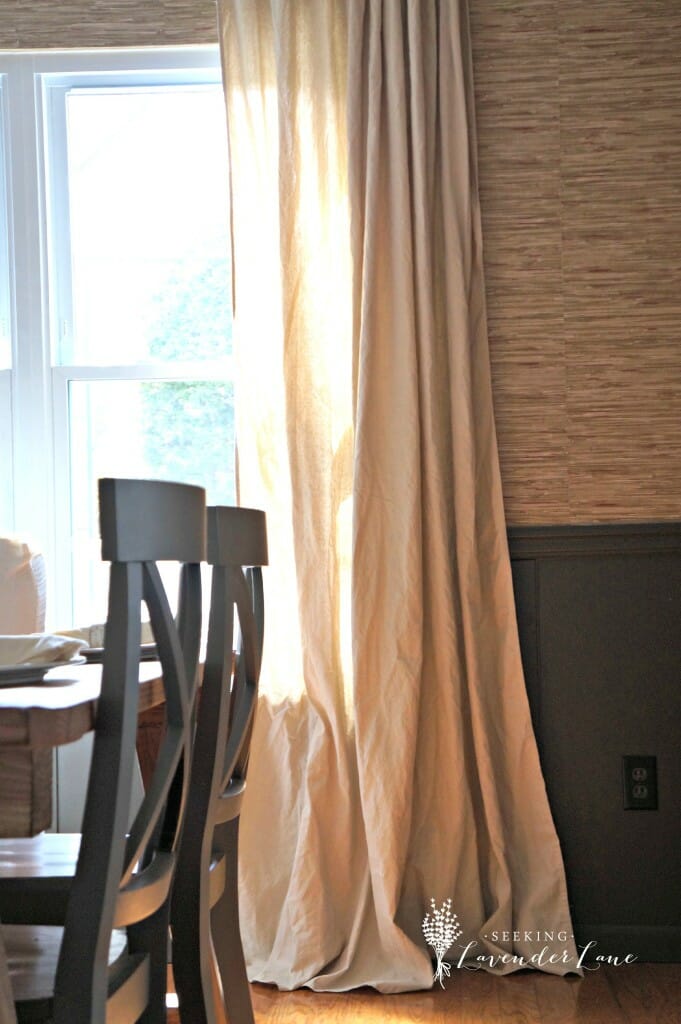 I love how the drop cloth window treatments puddle on the floor.
Updated Photos of the Drop Cloth Curtains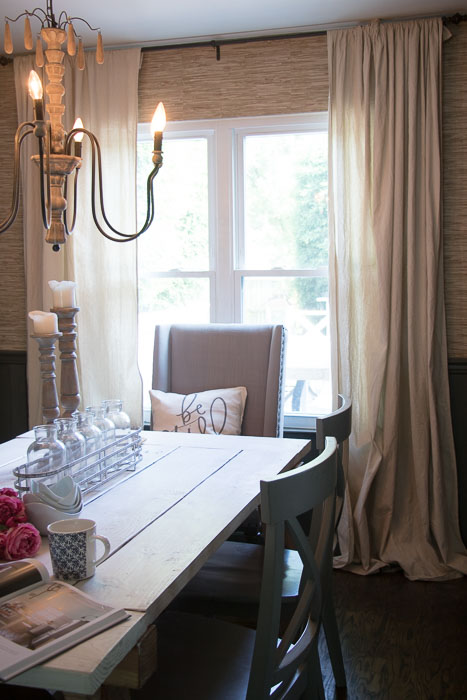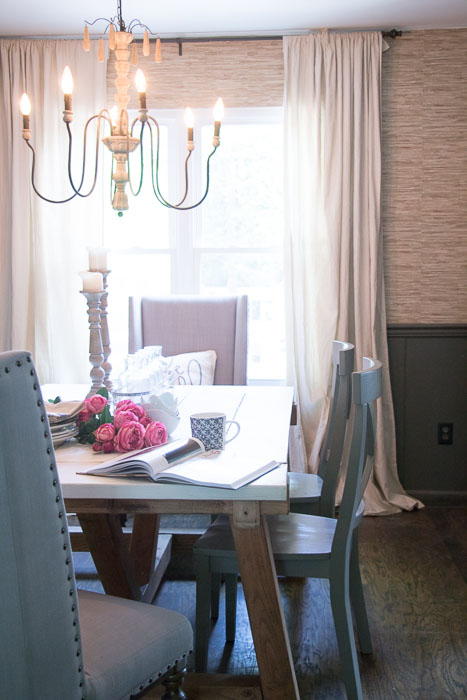 I love the drama in here, especially with this chandelier, wallpaper, and newly refinished floors.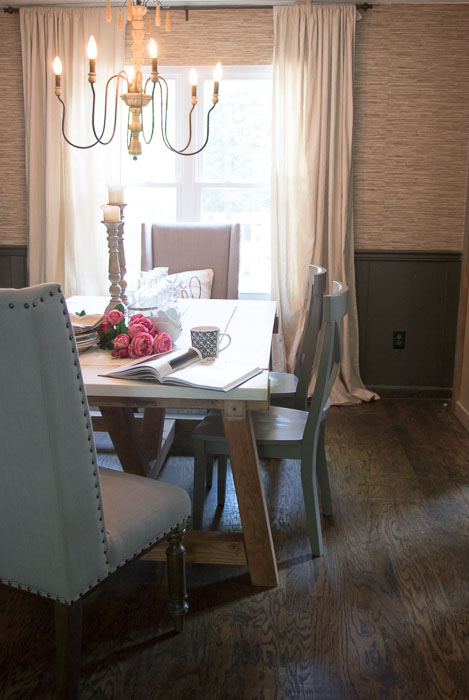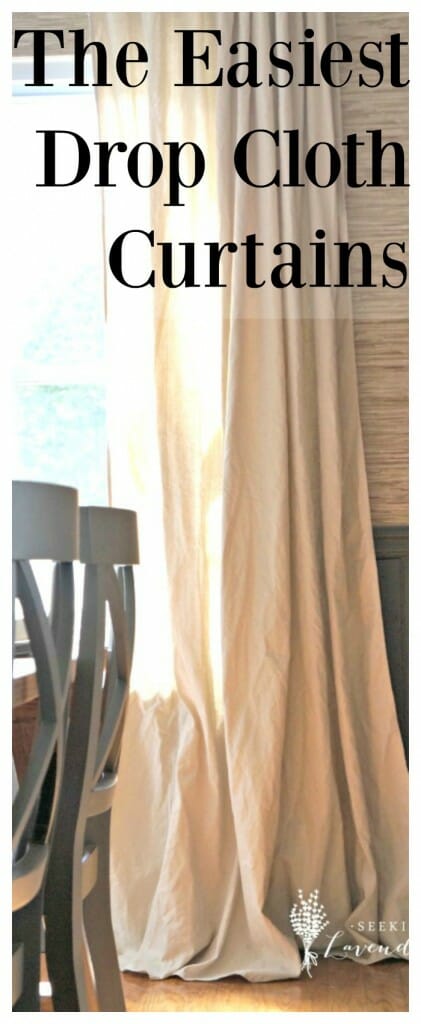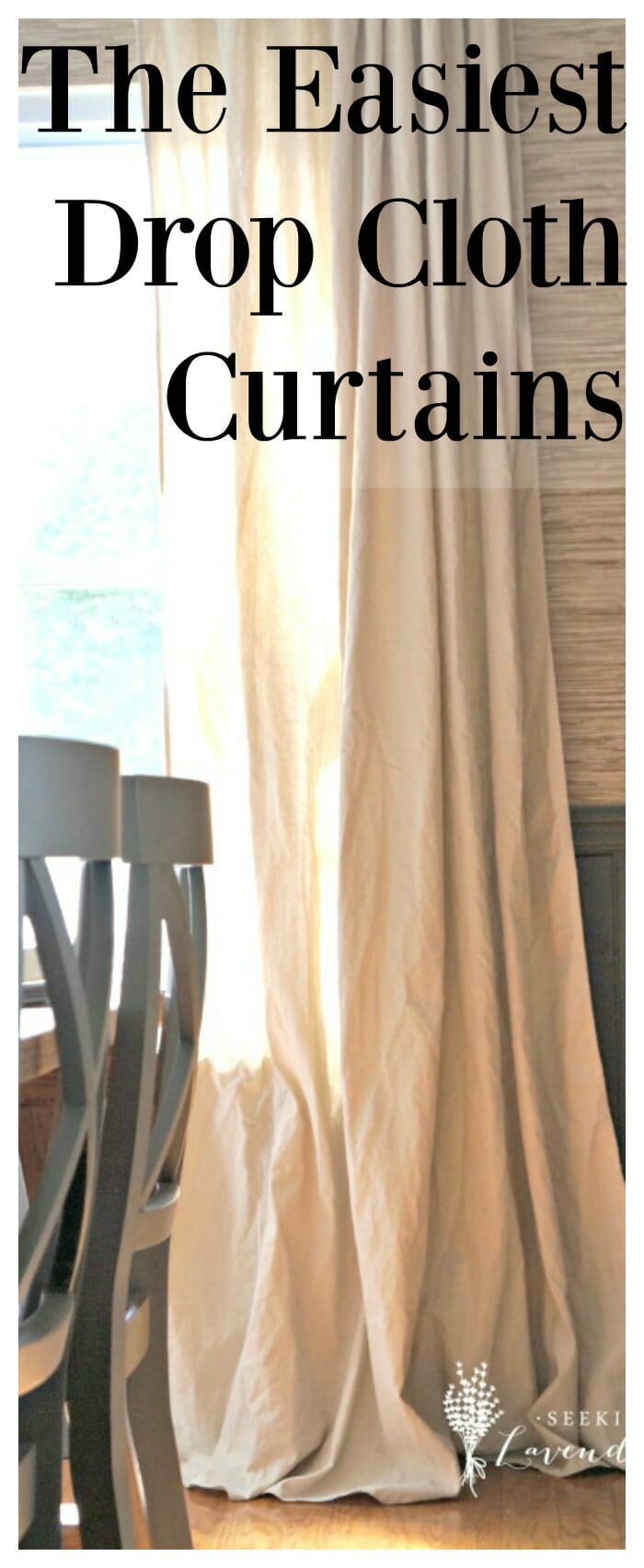 Have a great week and thank you so much for stopping by!
Other Drop Cloth Tutorials
How to Hide a TV with a Drop Cloth Curtain

Tidbits Bed Skirt from a Drop Cloth
(Visited 14,007 times, 5 visits today)