Hi Friends!

Spring is officially in the air! I took my first walk around the block with the kids yesterday, and they played in the yard for about two hours. I am now counting down the day until our cherry blossom in the front yard grows. It honestly is the most gorgeous tree and you can see its pretty pink flowers from my bedroom windows. 

Since we are also having an early Easter, the decorating has begun. I stopped at (of course my favorite store in the world) Homegoods last week and picked up a few pieces to add to my decor that I bought from last year.

Honestly, how does it always seem you had more than enough the year before and then as you pull out your decor you feel that there are gaps in your vignettes and there is no way you can live with what you have. I am just curious if there will ever be a holiday/season that I do not have to pick up more and save a little money. Probably not! haha

So anyway I picked up a very cute new bunny, some more topiaries, and a thing or two to help fill the space. Also another BIG problem is my usual decorating of the mantel with the TV above. It is always difficult finding ways to decorate around the enormous TV rather than to work with the gorgeous mirror, painting, etc that is already there. Does anyone else have this problem that has a TV above your mantel? You always end up with two vignettes on each side of the mantel.

So onto the pictures…that's what you stopped by for, anyway…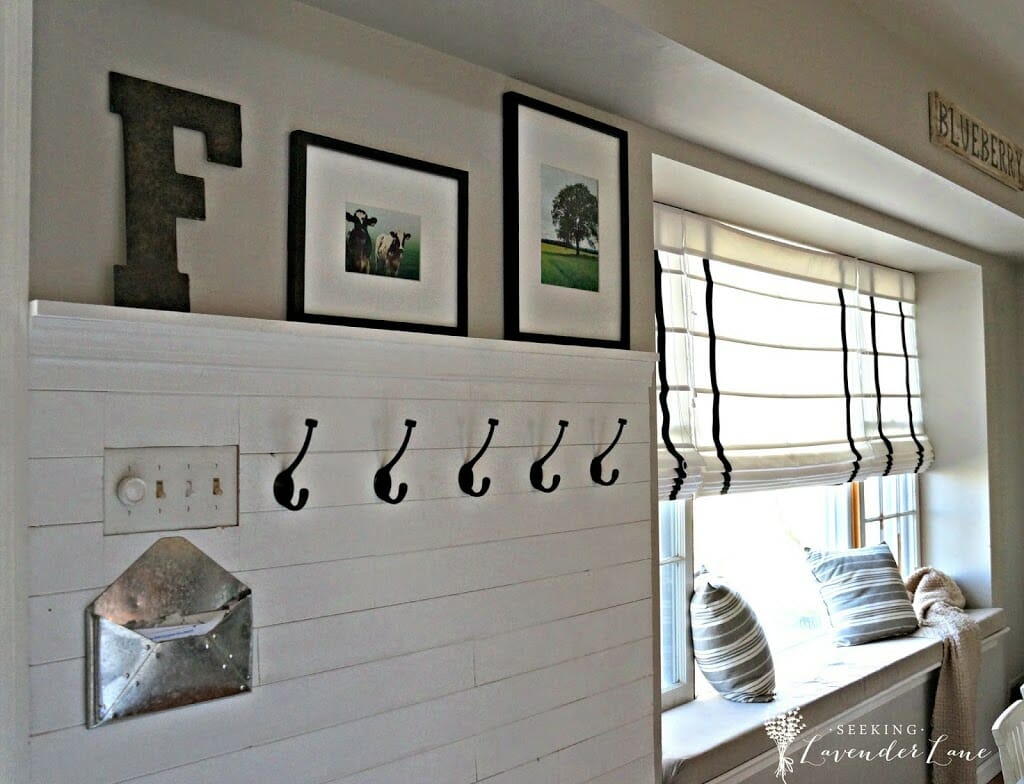 Above is my entryway, I added my spring photos again. Love how I can easily switch the photos out per season. These photos I found on Instagram last year and printed them at home.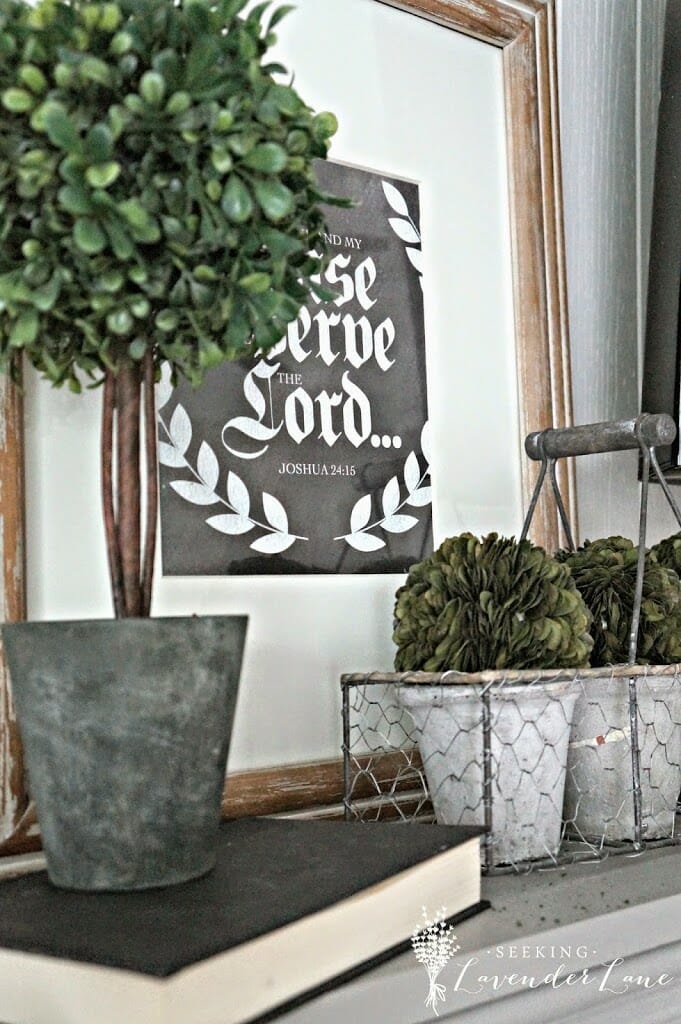 Decorating my mantel with some faux topiary. Love, love, love Topiary decor and how they just brighten up the space. ( grey tones and green look so great together too)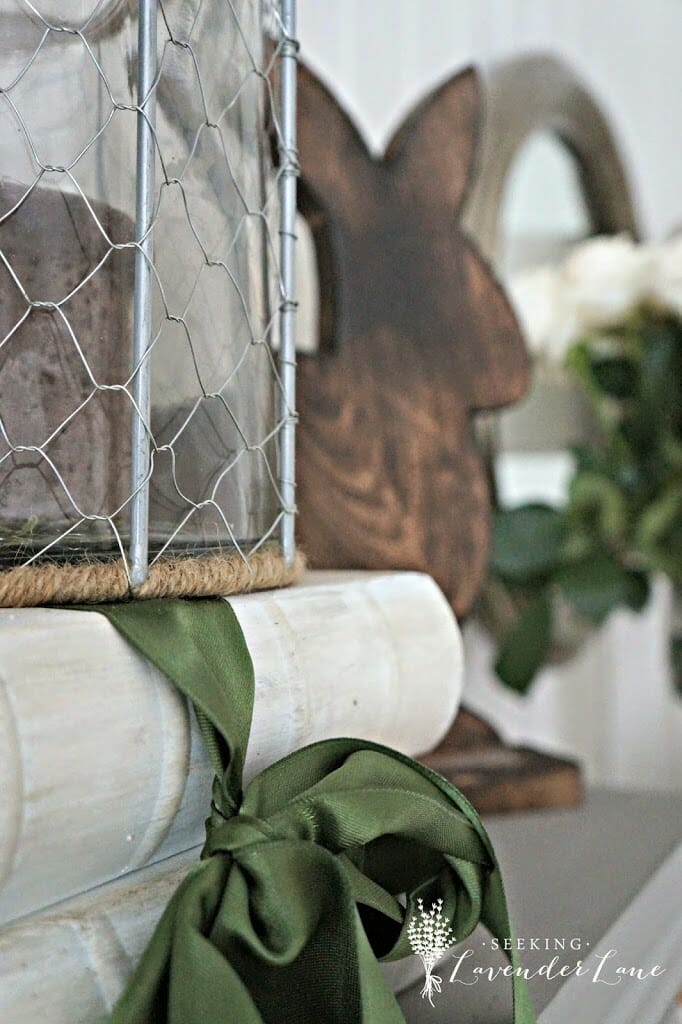 I love my new bunny! It just blends no nicely up here without being too obvious. The wood tone matches so nicely with my floors and coffee table.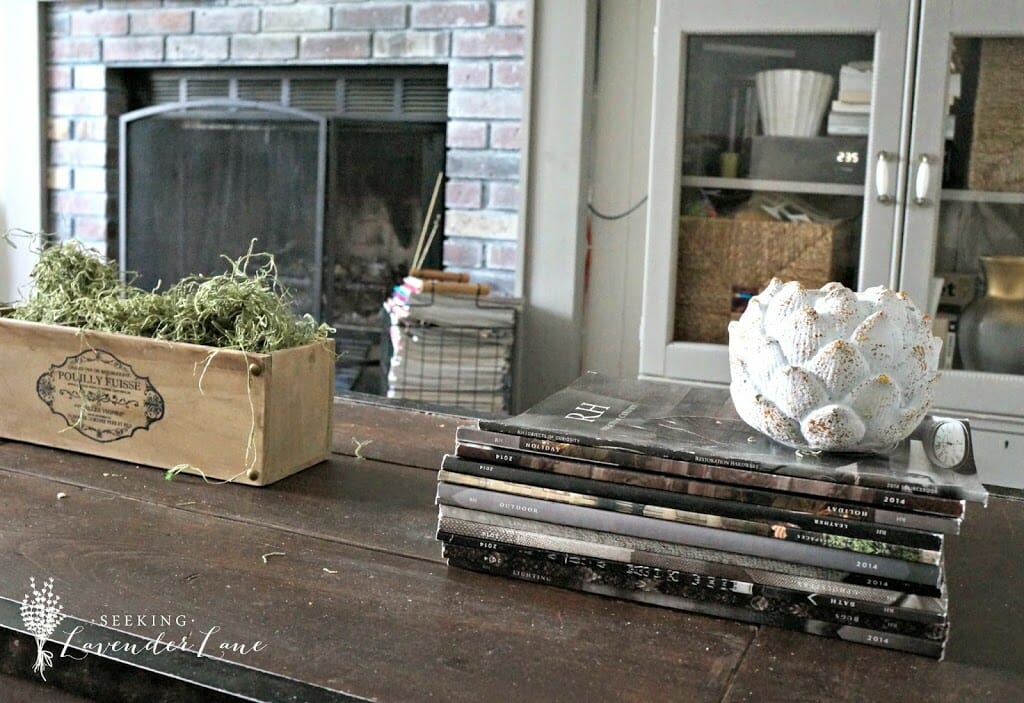 Here's my simple decorations on the coffee table. Love this new artichoke candle holder I picked up from homegoods.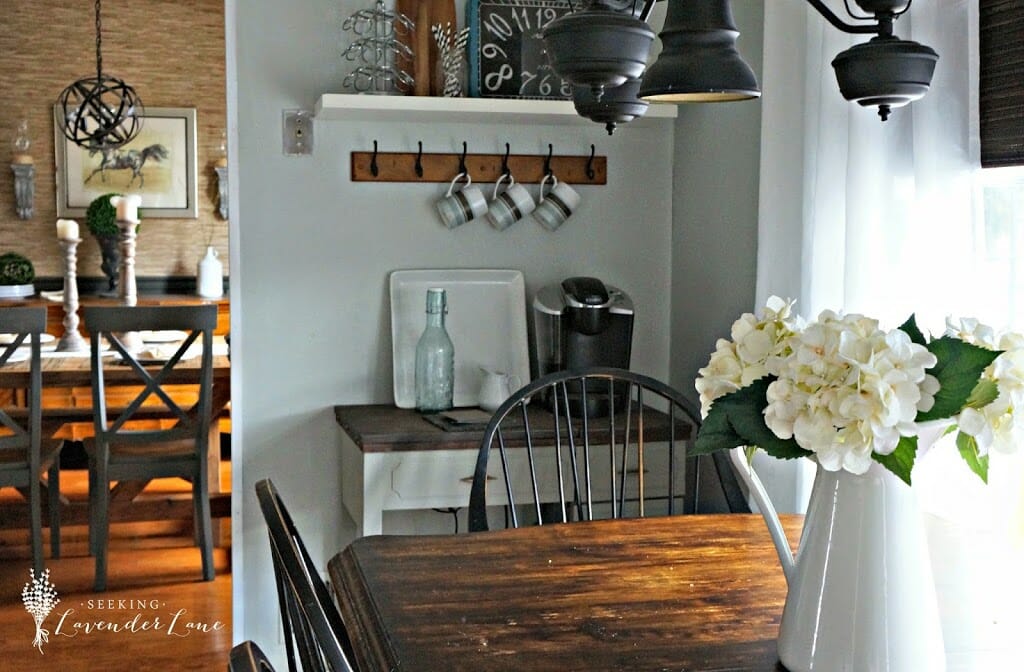 Here's my Kitchen looking into the dining room. The faux hydrangeas, that I picked up from Hobby Lobby last year, really brighten up the space and they look adorable in this Ikea pitcher.  You can see some of the decor looking into the dining room. (Oh and I repainted my coffee nook sewing machine love it this color)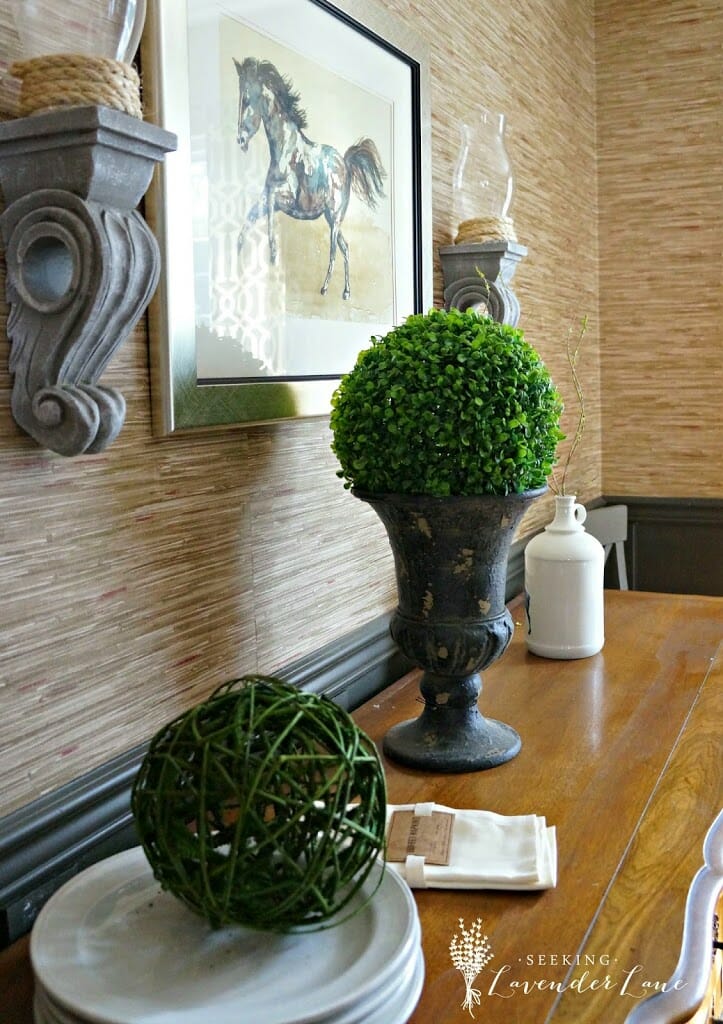 And here's just some simple decor in the dining room. I really have not done much in here since I still have more to decorate in this space. Added a topiary to this pot that I picked up last year from Hobby Lobby as well. (I actualy moved the green ball decor onto the mantel after taking this picture, I wasn't loving it here)
I always enjoy the change of season and seeing what everyone else does in their home decor. Hope this inspired you to decorate your home for the spring season. I also picked up some fresh roses, but some how did not get them in any of these photos. Nothing like fresh flowers…next are some tulips!