This Book page magnolia wreath, is perfect for your Farmhouse.
Happy New Years friends! Hope you all had an amazing weekend. I was up in  Pennsylvania and just enjoying the time with my family. It's been a fun two weeks of just enjoying some time with the kiddos and the hubby and taking it a bit slow. Now I'm ready to jump back in and get back to revamping the house and to blogging. Since I'm still catching up on projects I've got a great one by my friend Erika that I wanted to share. She has such a crafty touch to her projects and created this beautiful Book Page Magnolia Wreath that I get to share with all of you.
About two weeks ago I had shared my friend Erika's house on Instagram live and she had this book page magnolia wreath that she made. I was so impressed and loved it, that I wanted her to share her tutorial here. So…Erika was so nice to write her own post for me and sharing it with you here today. -take it away Erika
Hi everyone! This is my first contributing blog and I am super excited (and honored) that Deb has given me opportunity. Before I get started, I will give you a little back ground about how I have become friends with the amazing talented Deb.
During college I met Deb when I became an intern at Kleinfeld Bridal, and being that she was a Jersey Girl, her and I hit it off right away. When my internship was complete, time passed and a few years later we crossed paths again when she moved to my hometown. When Deb had shared with me that she had a decorating blog I became hooked to it and dreamed of having a home so beautiful. After a few months of buying and returning everything I picked up to achieve the farmhouse look, I reached out to Deb with a desperate cry for help decorating. At the time, my house looked like an upgraded college dorm with random art on the walls and mixed matched Ikea furniture from my previous apartment. No job is too big for Deb- she came in and transformed my home into my favorite place to be.  My husband and I are so thankful.
So although I admit that I am not a good decorator, I am crafty! On the blog I have seen a lot of farmhouse decorating with Magnolia wreaths and I fell in love…until I found out how much they cost! While I unpacked my Christmas decorations this year, I found an old book about Christmas decorating that was published in the 80s and I wondered what I could do with it instead of tossing it away. My husband is an art teacher and I have seen him do cool projects with book pages which then inspired to use the pages from the book to make a Paper Magnolia Wreath.
MATERIALS
Book Pages
Card Stock
Tea
Hot Glue Gun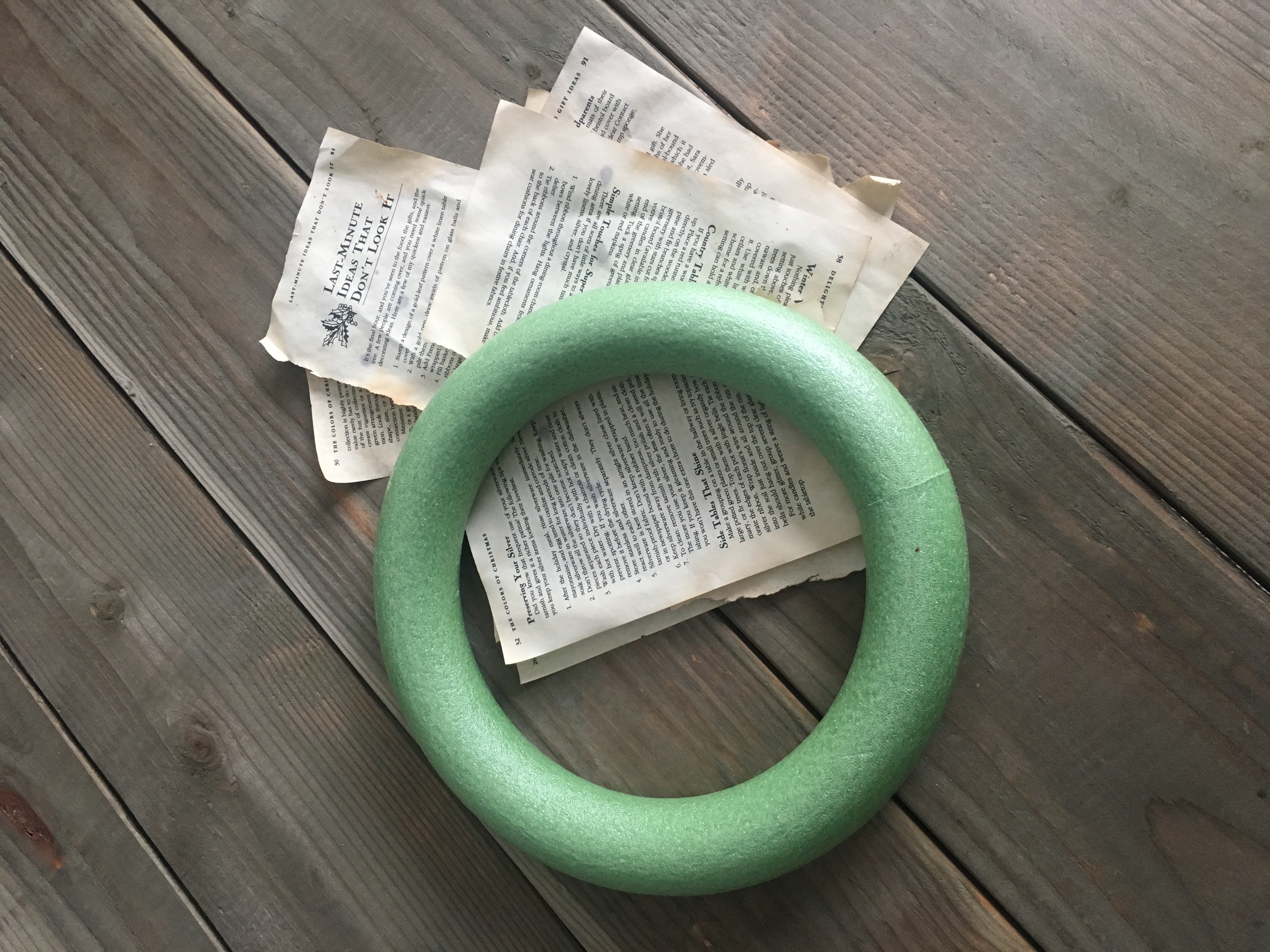 To start, I made a leaf stencil on card stock by simply drawing a leaf (in the size I imagined a Magnolia would be), cut it out, and then used it to trace leaves onto the ripped out pages from the book.
I then boiled a pot of water and threw in about 4-5 tea bags and stirred until the water was nice and dark. When the water was cool to the touch, I added the leaves and a few uncut pages that I would later use to wrap the Styrofoam ring. I left the leaves and uncut pages sit the pot of tea to stain for several hours until they turned the color I wanted. Then I carefully removed the paper from the pot and laid them out on a towel to dry. Be careful when you separate the paper because it can easily rip!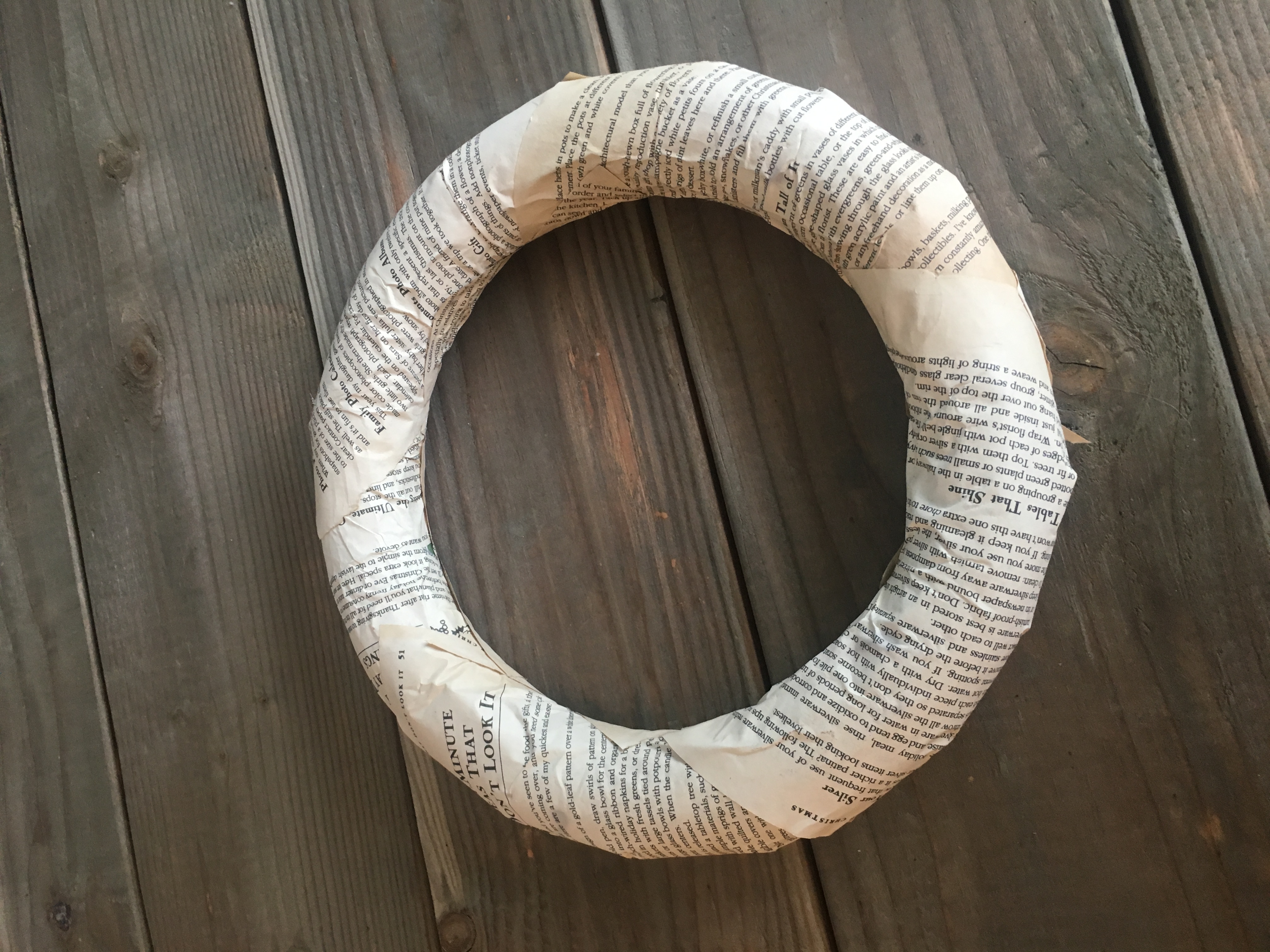 Once the paper was dry, I wrapped the Styrofoam ring with the uncut pages and used hot glue. One by one, I hot glued the leaves onto the wrapped Styrofoam ring. Be careful as to where you glue each leaf on the wreath because you want it to look natural and full.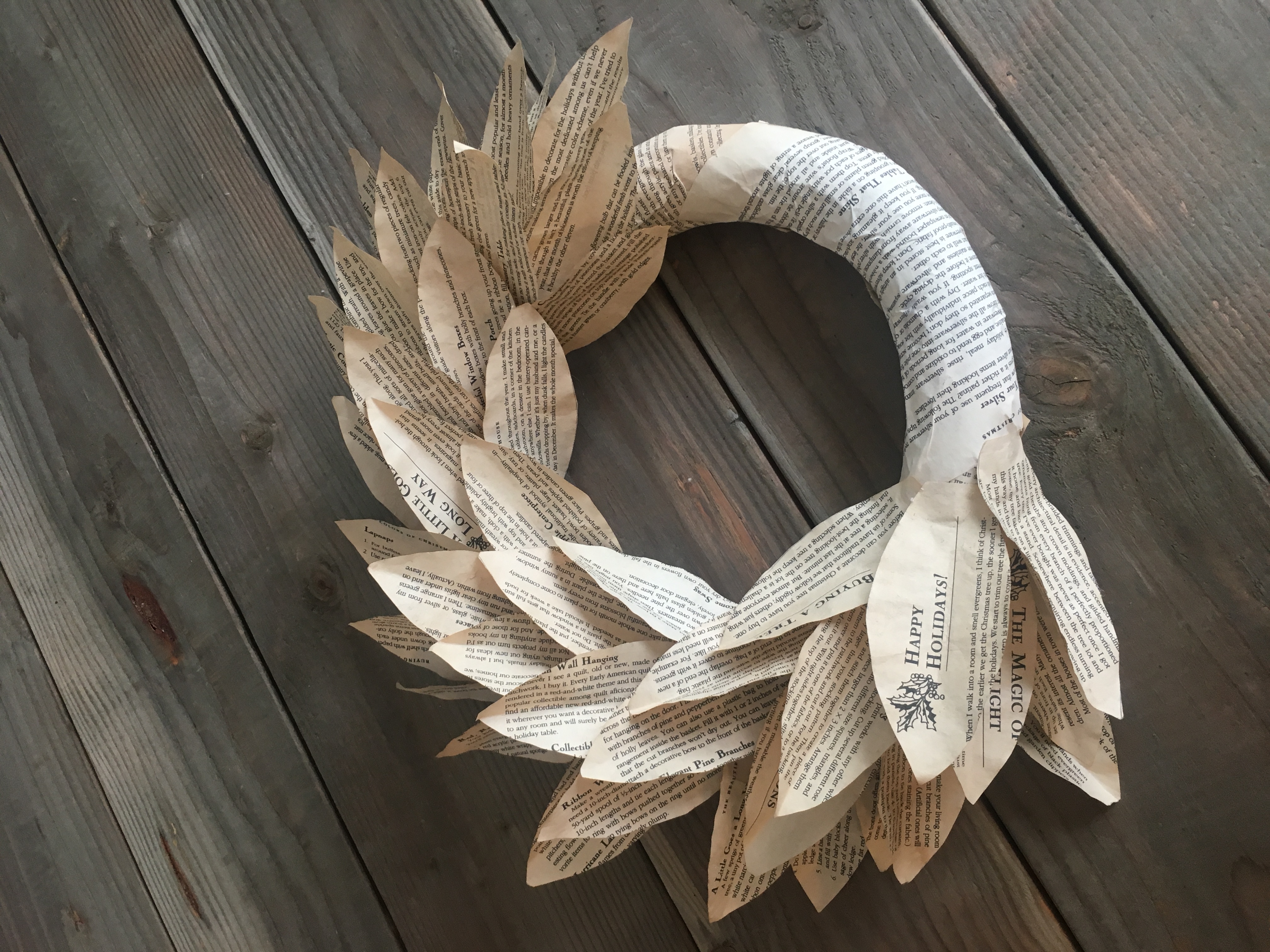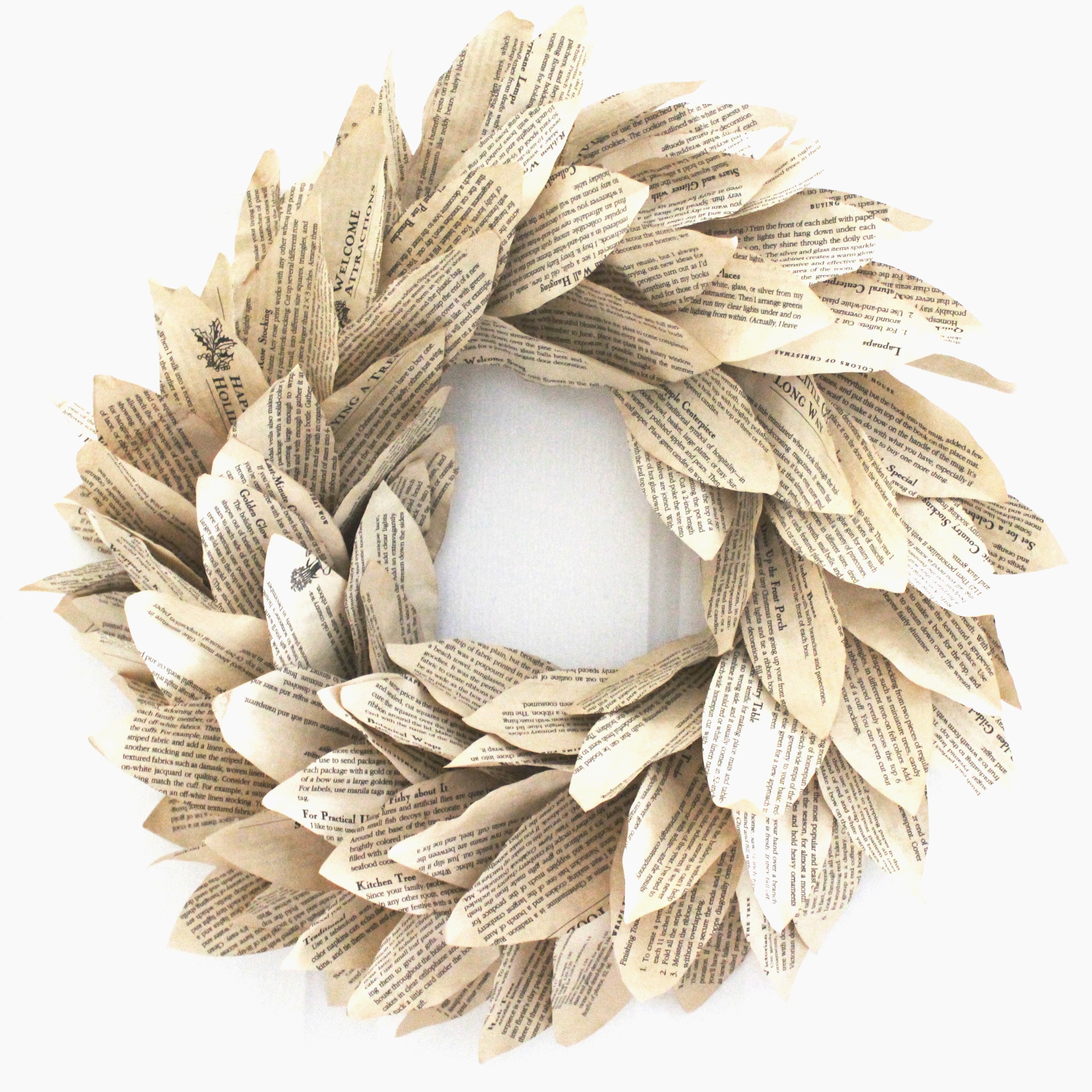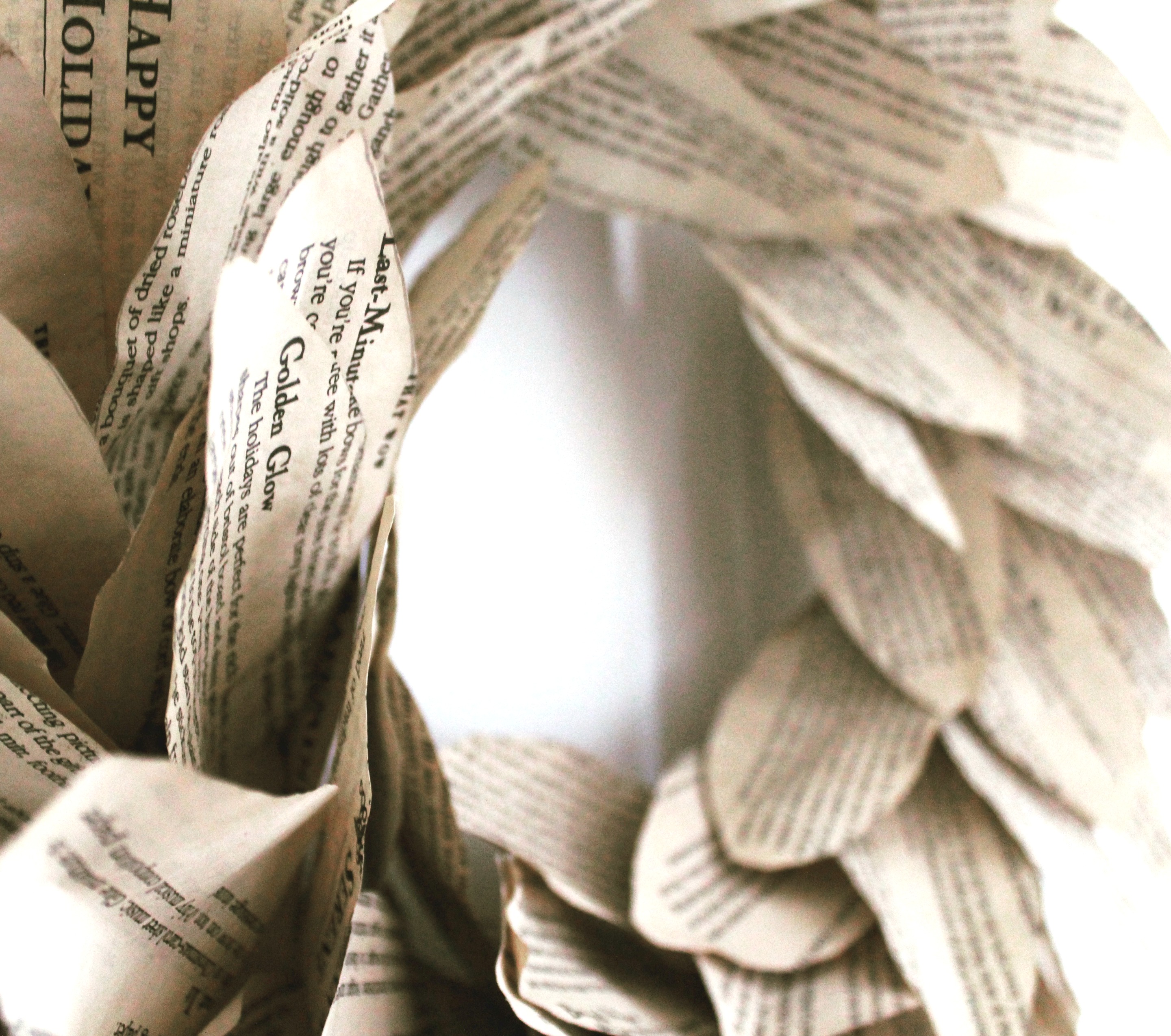 When I was all done, I hot glued a loop of twine to the back of the wreath for hanging. Enjoy!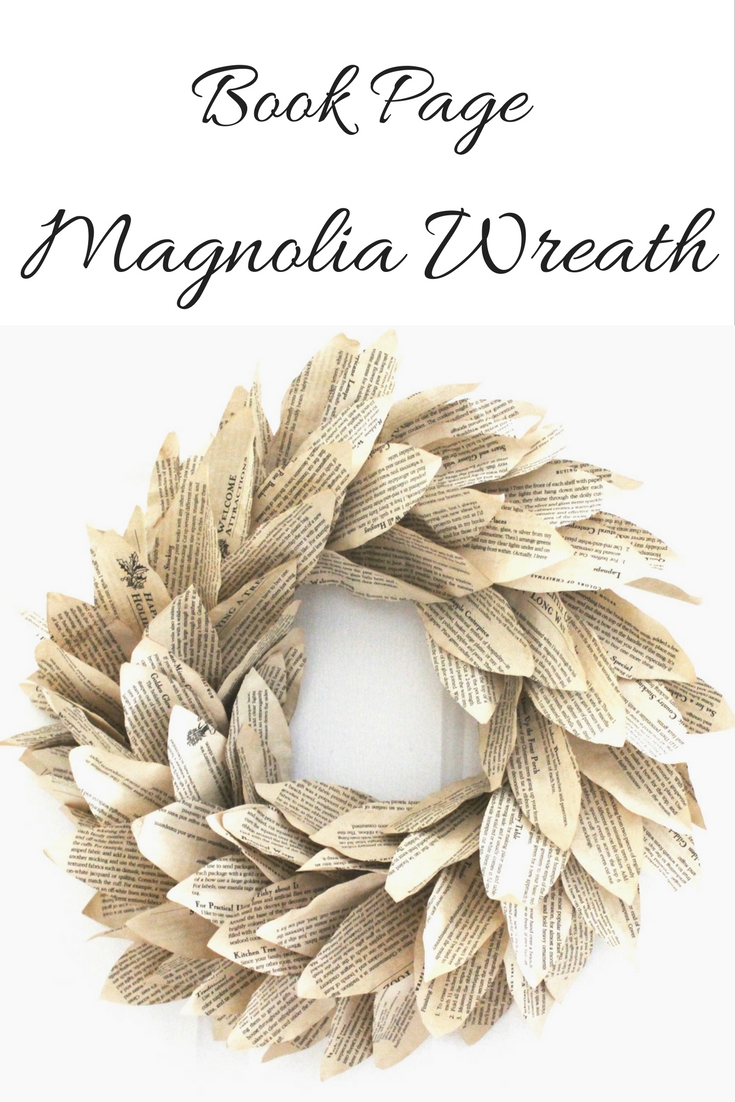 PLEASE STAY A WHILE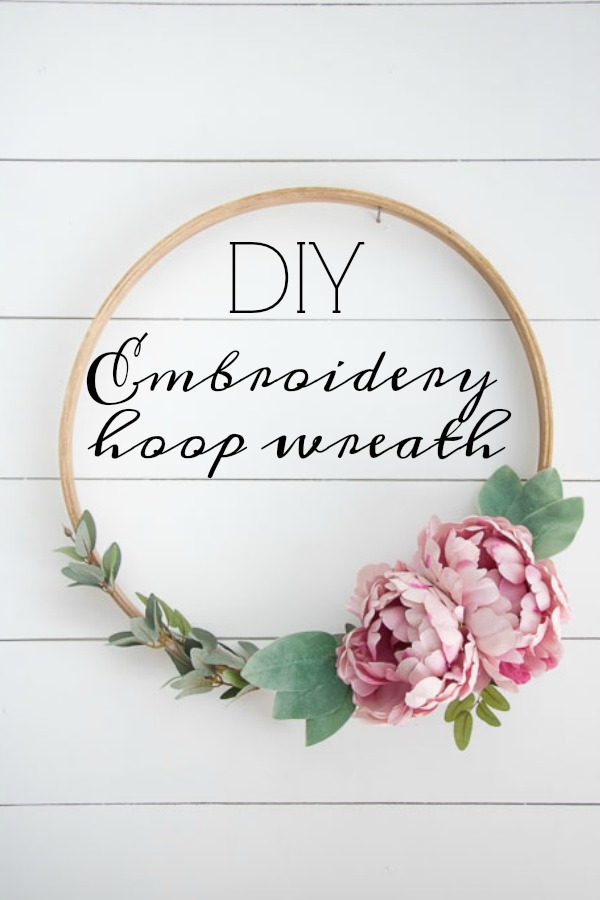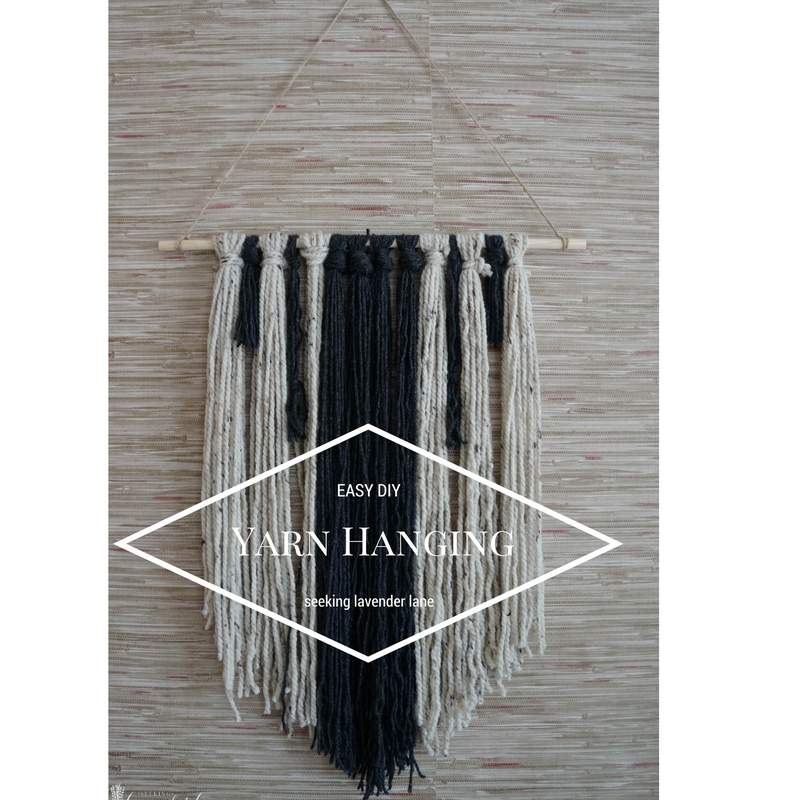 (Visited 15,990 times, 14 visits today)