Abortion Options
Two days ago we celebrated my little, not so little guys 8th birthday. I don't even know where time has gone…but here I am 28 years old with this beautiful family, beautiful home, and a life that would have been hard to imagine just short of a decade ago. I have been working on this post for a few weeks now and the publish button has been very difficult to hit. I have had this story that I have been wanting to share and having such an awesome 8 years of celebrating my handsome and smart son has really given me the push to do so. Okay, so this one is really personal! I am just eager to share  my story with you all to hopefully help inspire other young women that may be going through what I was almost 9 years ago. Please be kind with your comments, and if you have a negative comment I'd prefer not to hear it. This was my personal choice and one that I felt driven by God to make and one that I feel I need to speak about. We all have our own dilemma's, decisions, and we will all have to answer to God one day.  I can only hope this can make your decision easier, or have an open mind as to what a young girl goes through when faced with a decision as keeping their baby or dealing with the scary word ABORTION.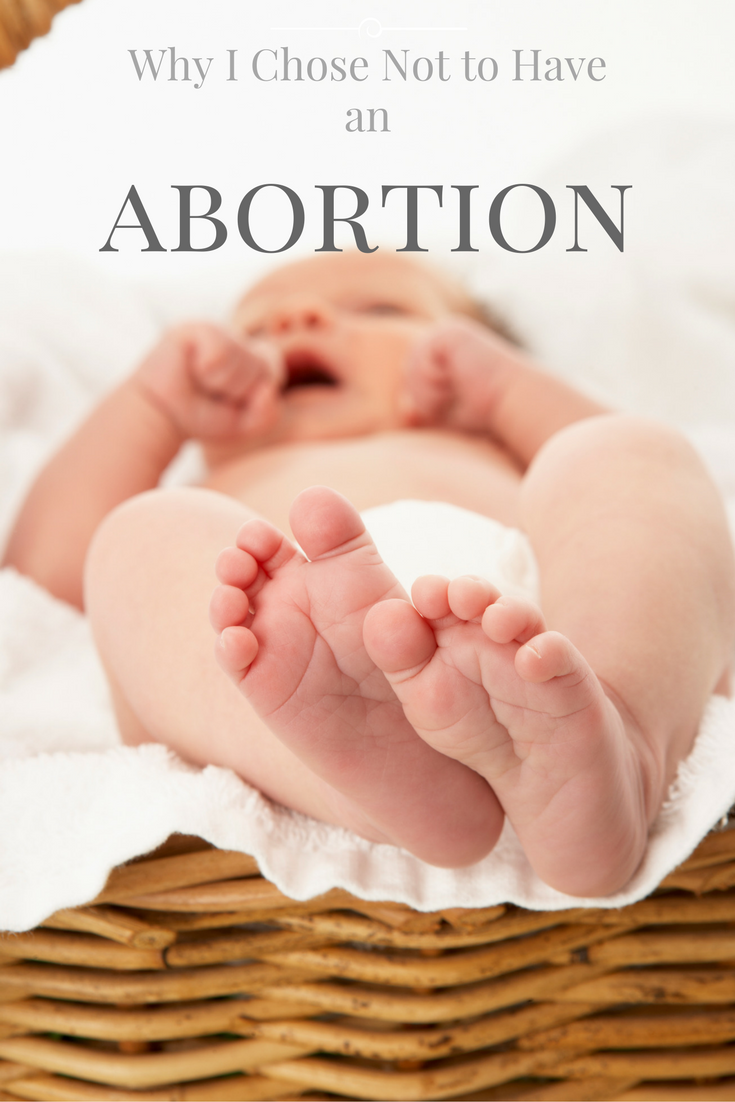 Nine years ago this coming March was nothing short of a blur. It was another day spent in college and enjoying my time with my now husband on a dinner date to Fridays. We got back to his apartment, I was only 19 and Dan 22 and shocked by the idea that I may be taking a pregnancy test….but no doubt in my mind that it was just a normal late period. One pink line later…and my whole world had changed. My future ahead of me, seemed all so far away now. I had big plans for a career in Fashion in  NYC and lots of traveling in my post College years.
Being raised a Christian and being an only child I knew that I would have to face a bigger fear then God at that moment….my Parents. I chose to wait it out a bit and process what was happening to my world. This was going to be my first big girl decision, besides deciding what college to attend and what sorority to pledge. I was now an adult and making a decision not just for me, but for the people surrounding me, and most importantly that new life. Immediately, Dan felt we were going to "take care of" the situation. All I could think of that night was, I needed to sleep and it would all be gone in the morning. I remember waking up the next morning and feeling like it all had been a dream. There's no way that I was actually "pregnant"… not me. I had been raised in such a normal household and lived such a normal life. I always imagined a big wedding, and 2-3 children in my future…but it couldn't happen like this. It was suppose to be a happy day when you find out your pregnant…calling the doctor and them congratulating you on the phone and interrupting them with silence wasn't how I had planned it all. My plans were shattered…my life wasn't my life anymore.
Later that morning I was alone in my room and just looking at myself in the mirror. I remember thinking  to myself "I don't feel pregnant". Then without another thought I felt as if all the thoughts of contemplating an abortion were gone…God wanted me to keep this baby. I was not going to have the choice because to me there was no choice. This was my responsibility now…though I had not made the decision to have a baby, I was not going to be given a decision. That child had nothing to do with what I had chose or not chose to do…he/she was created to LIVE!
I remember thinking how could I go through the thought of swallowing some pill and just destroying this little life. God had a gender, name, face, and future for this little speck. It didn't feel real yet, but it would be real. I couldn't see myself just awaiting the minutes that it would take to remove it all. It was so much harder to deal with that idea, then to deal with all that was ahead of me. I chose LIFE!
Long story short, it was not an easy discussion with Dan. He argued and we argued about the decision to keep the baby. After all he was just about to graduate college and start his life to make money and make a career for himself. Starting life with a baby was wrong. It was going to be hard, and instead of working for one he now had to work for 3! At 22 without having this planned out…there was no chance that was going to be easy. He couldn't understand the life that was made inside my body. He couldn't understand my biblical reasoning and certainly just looked at me as his crazy girlfriend that was making an emotional decision instead of a logical one. I get it now looking back…but at that time in our life I couldn't imagine why he was being so hard on me.
It came down to this, it was me and that baby and nothing else. God wanted this baby on earth and though it would be hard, it would be right. I would figure it out…to live a hard life to bring a child into this world that stands a chance meant everything. After all this was God's little treasure!
Next, came the time to tell my parents…
Girls, for those that are getting ready to tell their parents for the first time…I promise you, they will come around. They will support you and they will be angry with you, but you most importantly have to make your decision first. I think that was the best thing I did. I waited it out a few days making sure that when I told my parents I would tell them that their daughter made the decision to keep this baby.  They were angry, it was awful…but it only lasted for so long. They became supportive and helpful in my time of pregnancy, finishing college, and taking care of my young child.
Dan, came around emotionally and knew that he wanted me in his life and that he would do what he had to, to make things work. Once again, not how I planned or thought my life would be.  I didn't want to just make things work, I wanted to live happily ever after. I will never have that dream of starting life "normal", but I kept God's precious child and he would reward me for this.
Life got easier as we found out our baby was going to be a boy! We threw a shower as though I was just another mother expecting her first child. We painted our nursery, took our lamaze class, and waited for the day that we would hold our baby boy.
During this time, Dan had to go through another emotional adjustment in his life by losing his Dad. He was an important part to Dan's peace with becoming a dad himself, and he was the reason for naming our baby boy Anthony. We then went through another 8 weeks apart as Dan still was finishing his military training and would be gone during most of my last trimester. I worked serving ice-cream, took some more college classes, and awaited for this next journey. I would be lying if I didn't say it was a happy time. After the shock of it all, I promise, you will be just as excited as any mother is awaiting their first baby.
Anthony came into this world November 20, 2008 at 6:33 p.m., he was a beautiful baby boy at 8lbs and 21 inches. A young mom with no idea what was ahead of me, I took it on full force. 2 years no sleep, still working part time, and finishing my last 2 years in college. It was a busy time in our life. My friends were still at college living the life that all college kids lived, and I was just trying to stay a float.
Lots of tears, but lots of laughs, and a lot of time to build character. I think you need to go through hard times to come out strong. I'm grateful for our time to work hard for us. Dan struggled with trying to land a career since that was the year of the recession, and we also planned out our wedding those next 5 months.
If I said it was all easy, I would be lying. Still today it's not always easy, but what a blessing of a life God made for us!
We chose to have another child 3 years later to give Anthony a sibling, and we bought a house 2 years after that. We still struggle financially, and strive to work hard everyday. I think the greatest thing is knowing that our child is going to move mountains one day. He was born for a reason and the Lord is going to bless his little life. Our family too is blessed to have what we have. I've watched so much how the Lord has planned it all out. Days when I think I don't know what's next, or life just seems so hard, I look back on 9 years and see how much God has blessed us with. He made such a beautiful life for us. We are such a close family! We love snuggles on the couch, and taking small moments to cherish, and enjoy every moment of family time! I think the hardest part for Dan and I these days are just seeing how fast it all is going. How do we already have an  8 year old and 4 year old? I'm not even 30 yet! Most women haven't even found their soul mate yet at my age, and here I am living this beautiful life with my family of 4 + our dog!
I'm thankful to you Lord, you gave us so much, and so much out of our situation.
The lord brought my husband to know him and brought me closer to him. I know that my story will help me guide my children one day when they are going through times of trouble and times when the world feels like it's dragging you in. I hope too that I could be a voice for women that are going through what I went through. I want women to know that they don't need to make a choice. They don't need to live a life in regret, and that praying over your baby the Lord will provide a life for that baby better then you would have thought in this small dark moment of your life. It seems like it's the end of the world when faced with this decision at such a young age, but you are not a victim, and you most certainly are not alone.
I read an article recently in a magazine when getting my hair done, and it was an article about young women that had made a choice to have an abortion. The article praised women for having one, and they were the voice for women that had one and were going to have one. I felt this was all so wrong! I'm not blaming women for choosing to have one, I understand it's not easy and it's scary and making that decision seems to make it all go away. That is not always the case. There are so many women that make the decision to have an abortion out of being scared and alone that end up with regret and depression.  You still have time for forgiveness and Jesus will give you the peace you are looking for. I  chose life, because I'd rather live my life with sacrifice and love then with regret and nightmares. Too many women go through such a time of darkness for ridding their babies. You don't have to be one! Prayer, hard work, and family are going to get you through it. Life won't be what you planned it to be….but it will be much sweeter! Make the  choice you feel in your heart and give your baby's life a chance!