Twas the first Christmas Home Tour in the Seeking Lavender Lane's House…
as Deb decorated and decorated til crazy went her spouse.
The stockings were hung on the DIY mantel with care.
In hopes that her readers would certainly be there.
The Tour began on a Tuesday Morning…
and A Very Merry Christmas Tour was all but boring.
So come on in and enjoy my corny story, as I take you through a
tour of my Christmas Glory.
Okay did I torture you on that one?? haha Welcome back to my  Christmas Home Tours! I am really excited to be part of A Very Merry Christmas Home Tour again this year. Last year, I joined this group of ladies to share my home tour…and this year we are sharing all over again. The best part, is we have a special giveaway going on at the bottom of the page!!! How about winning $600…woo-hoo! So be sure to scroll all the way through to see how you can win some $$$ for yourself this Christmas Season. Start some decorating, Christmas shopping, or treat yourself to some quiet spa time. Whatever you like just be sure to enter as many times as possible to have a good chance at winning.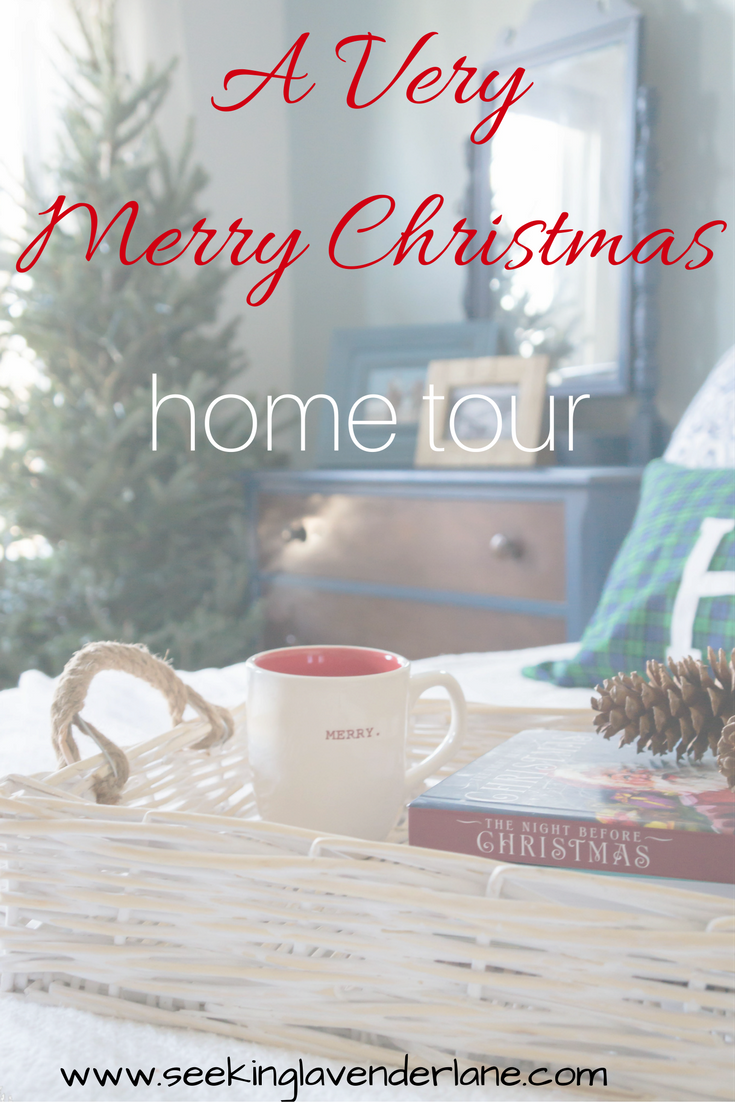 So this tour, since it's the first one I'm sharing this year I wanted to start by sharing my Christmas Bedrooms. You'll notice one bedroom missing here (the sloppy 8 year old of mine), but I have a little pink princess room dressed for Christmas, along with my French Farmhouse Master bedroom tour. Grab your cocoa and come on in…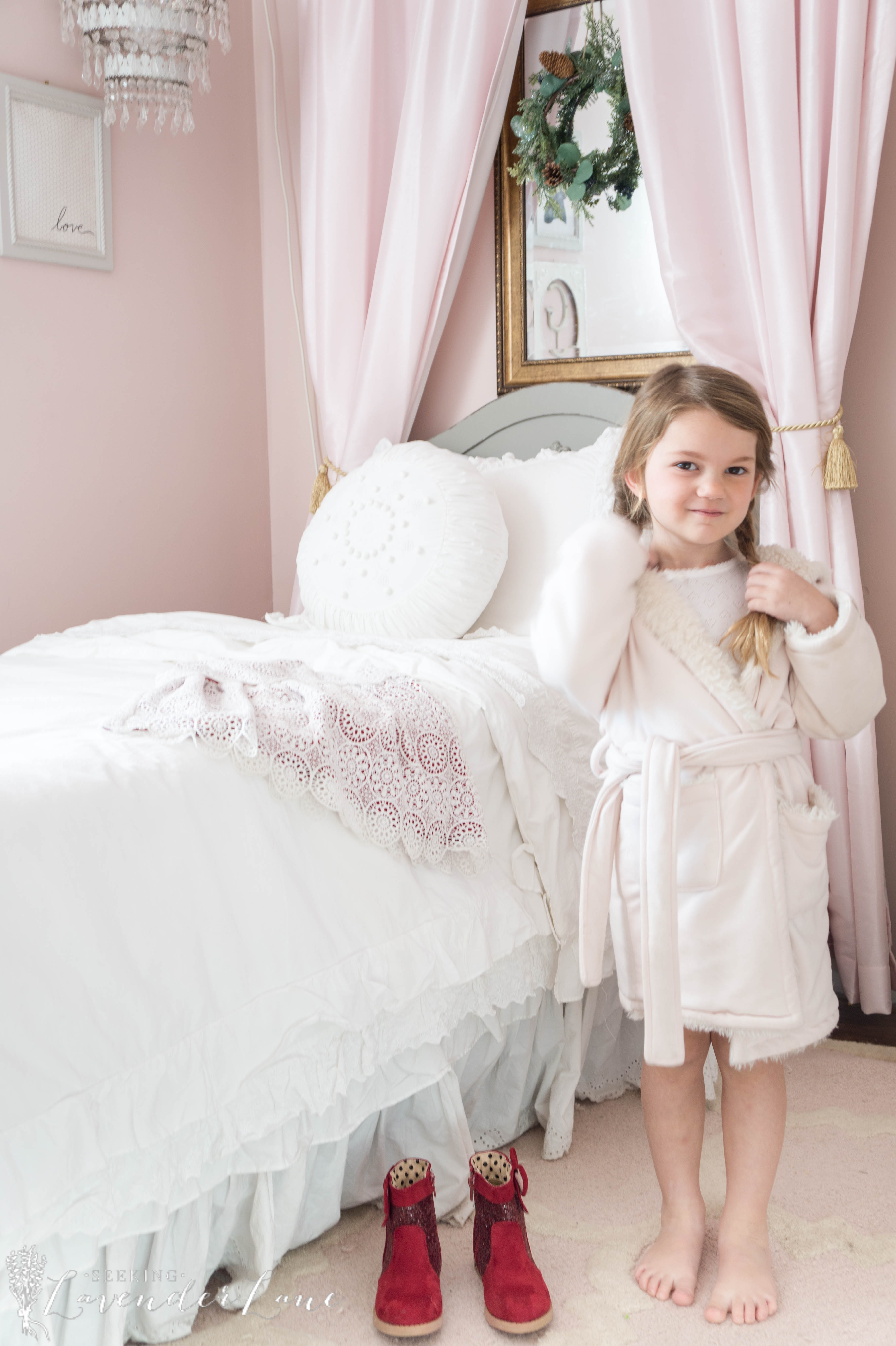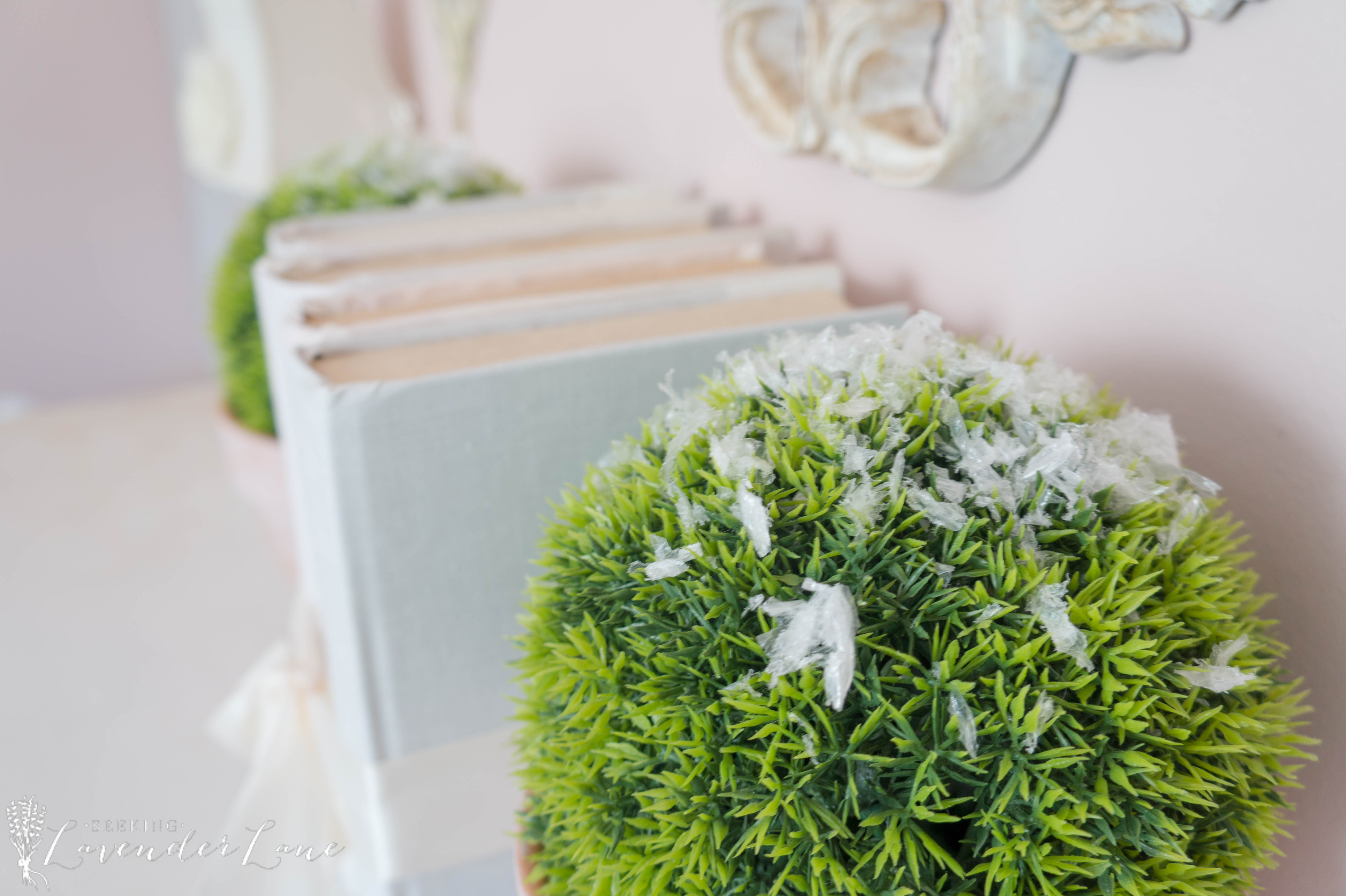 I love adding some fake snow to my topiaries for some winter sprinkle. These cuties I added to my daughters room this summer. They add that perfect pop of green to an all pink room.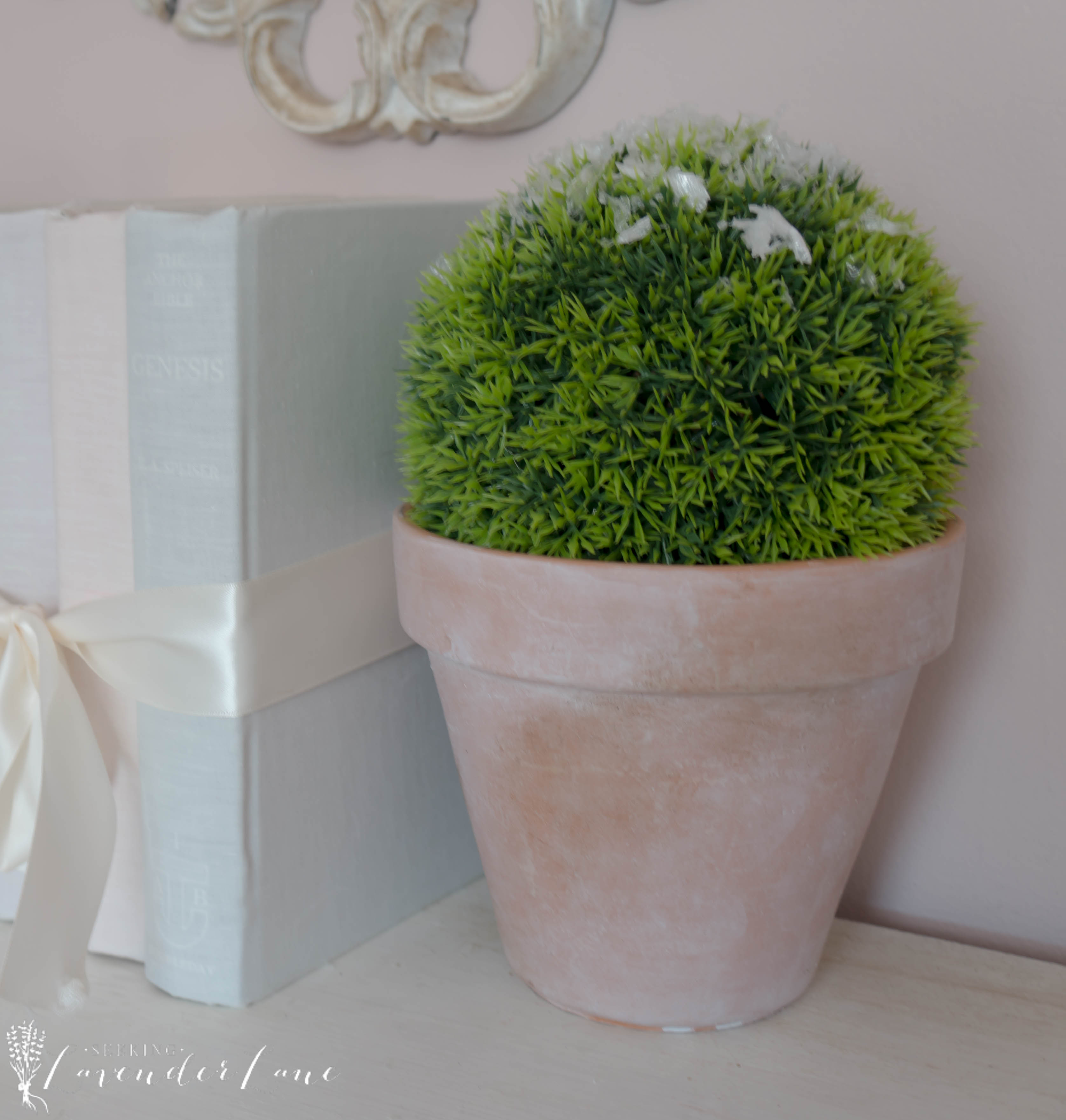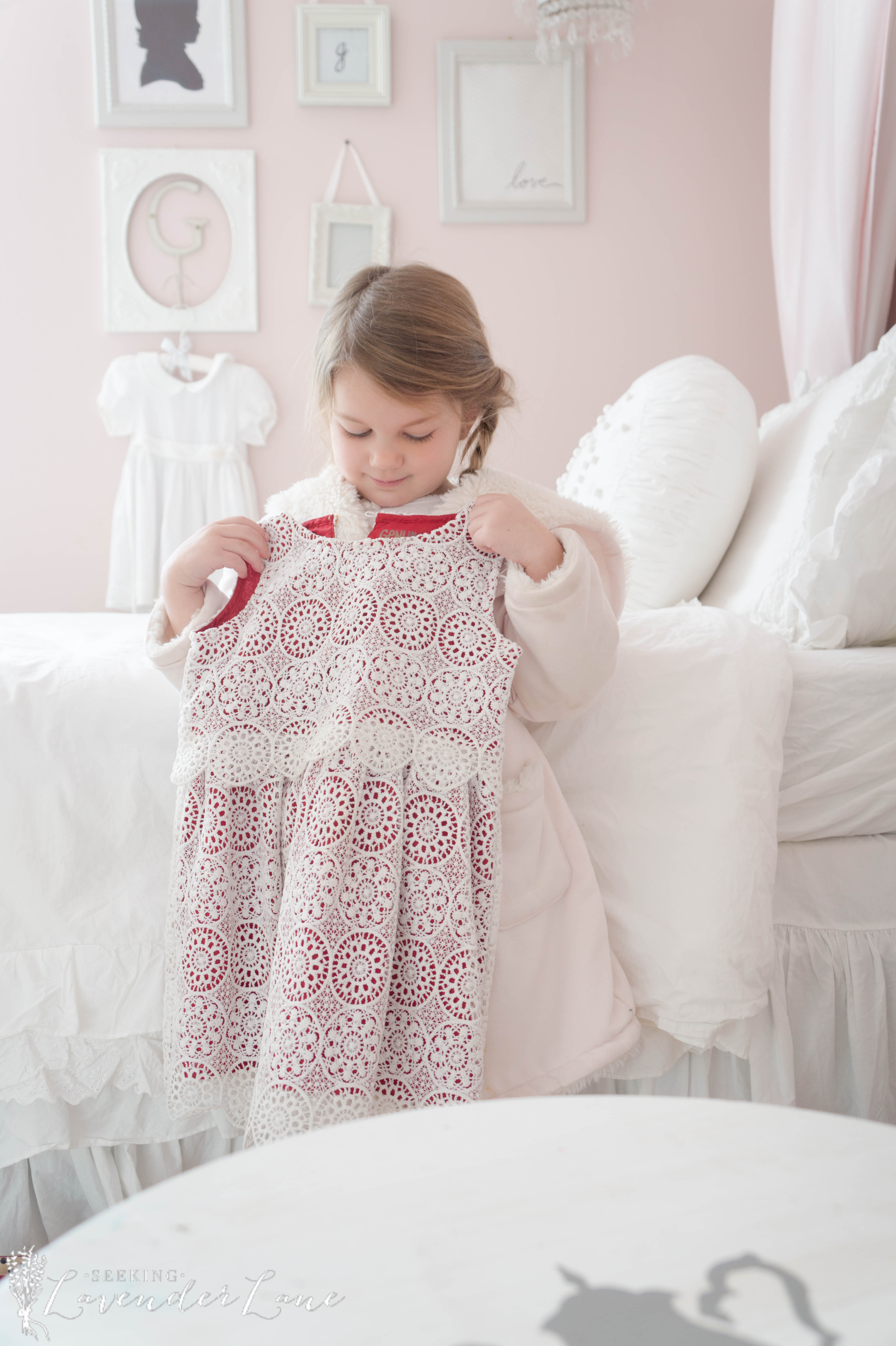 Of course picking out our Christmas dress is an important part to the season. My girl is just like her mama…girly as can be.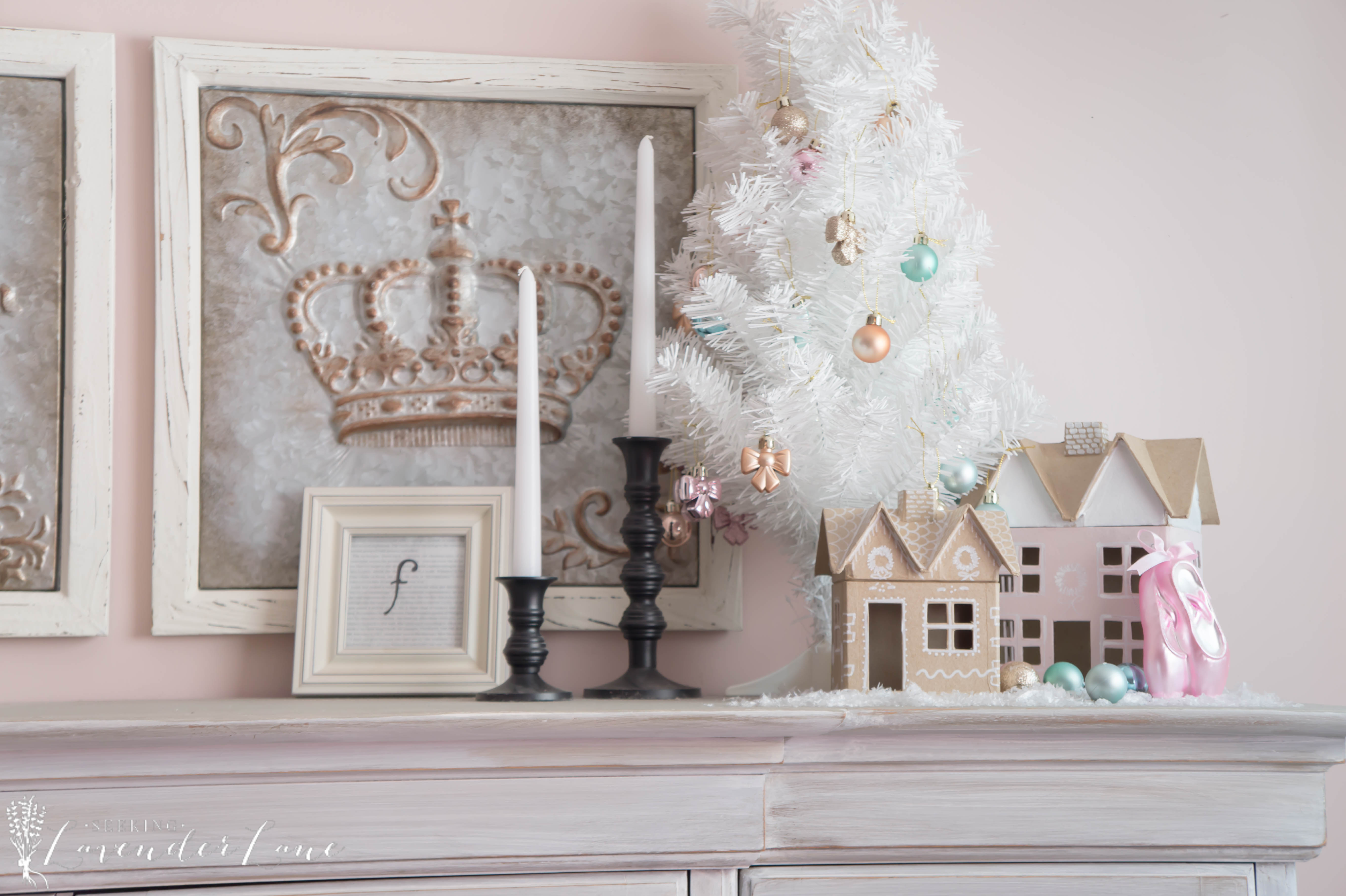 I am all about ginger bread houses for Christmas. Usually we decorate some real ones every year as part of our tradition. I found these cute cardboard ones from Hobby Lobby and Gemma and I gave them a little Christmas feel.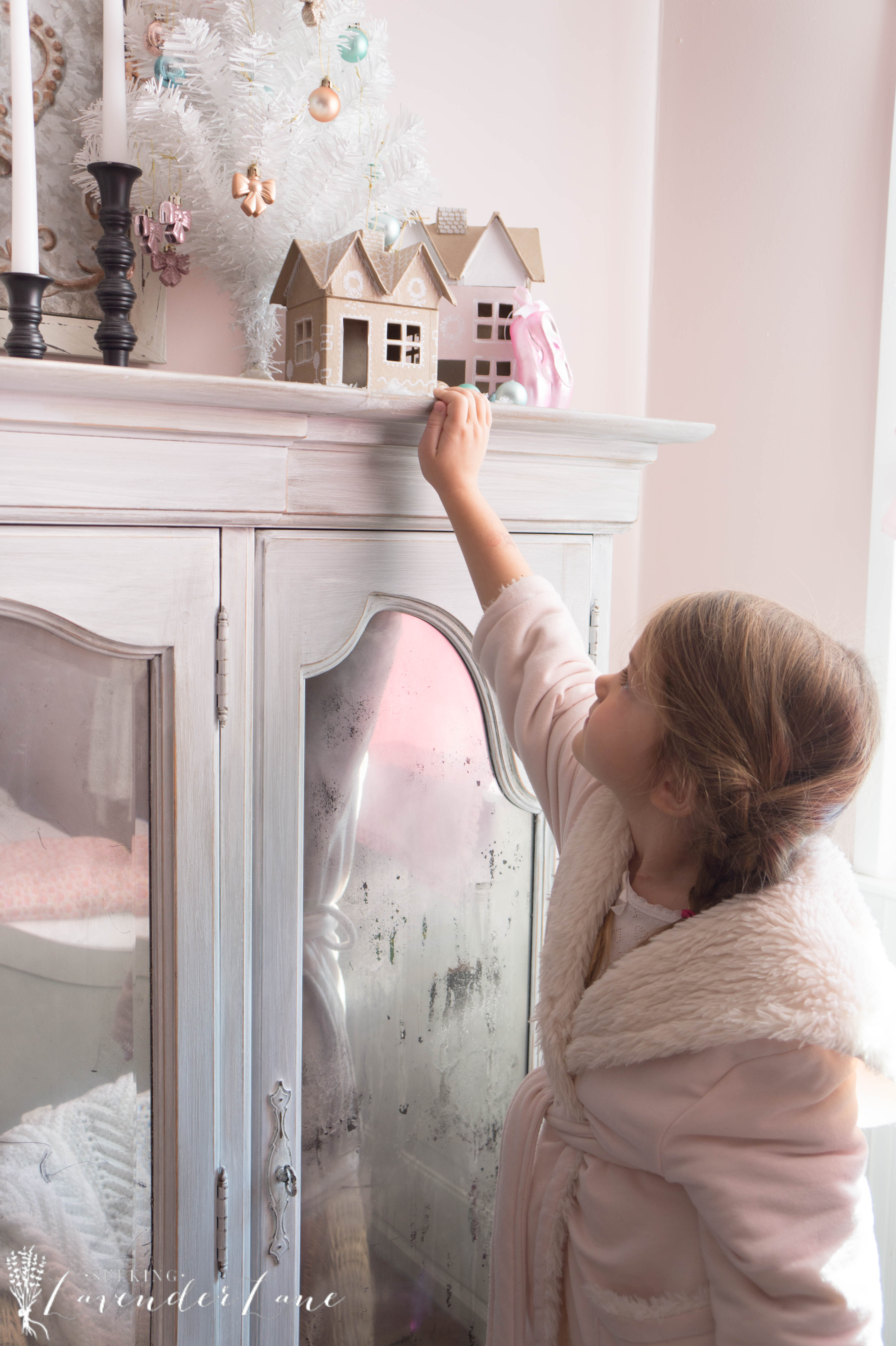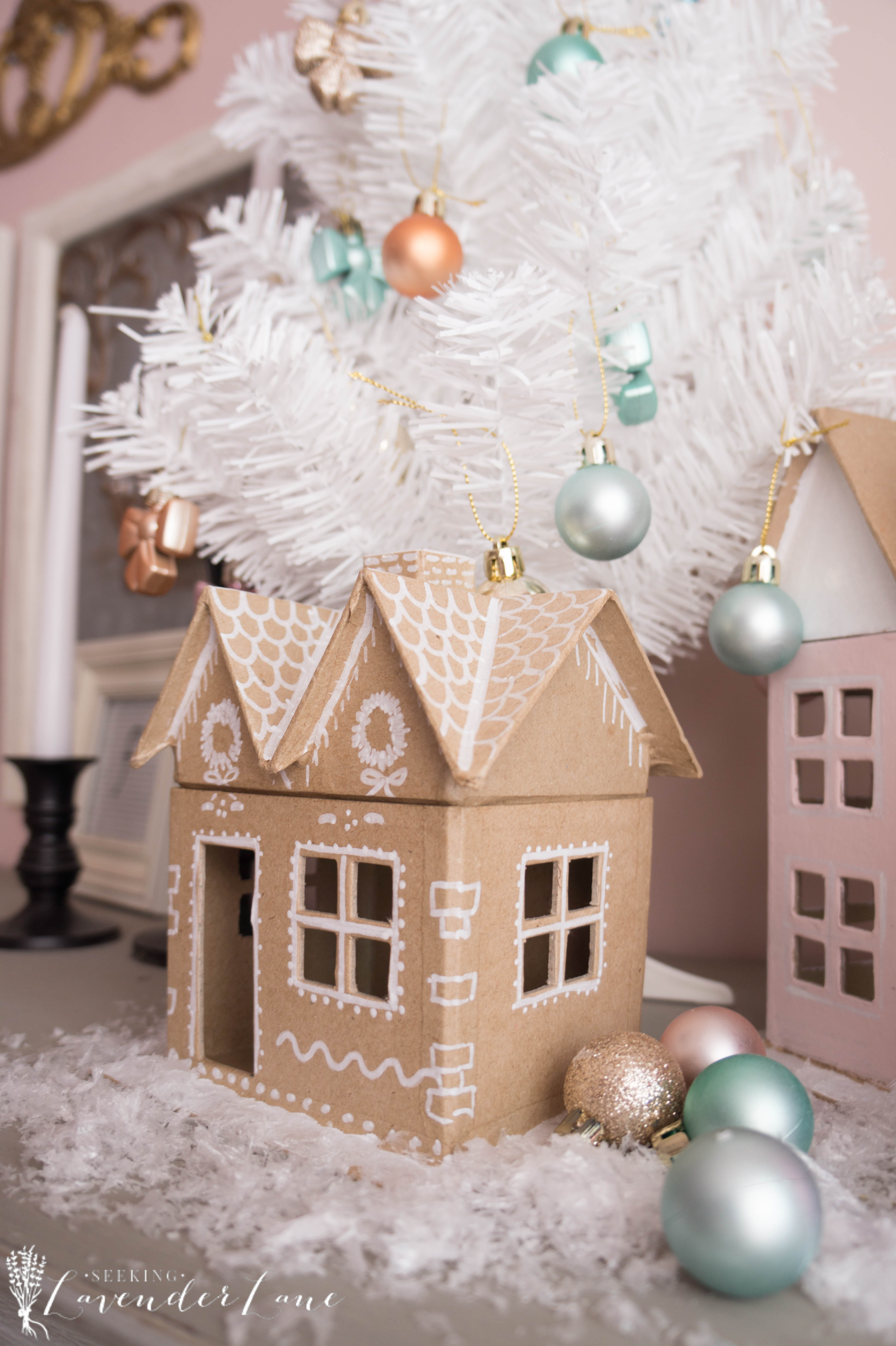 Keeping minimal festive details to a bedroom keeps the Christmas feeling throughout the entire house…without feeling too busy or cluttered.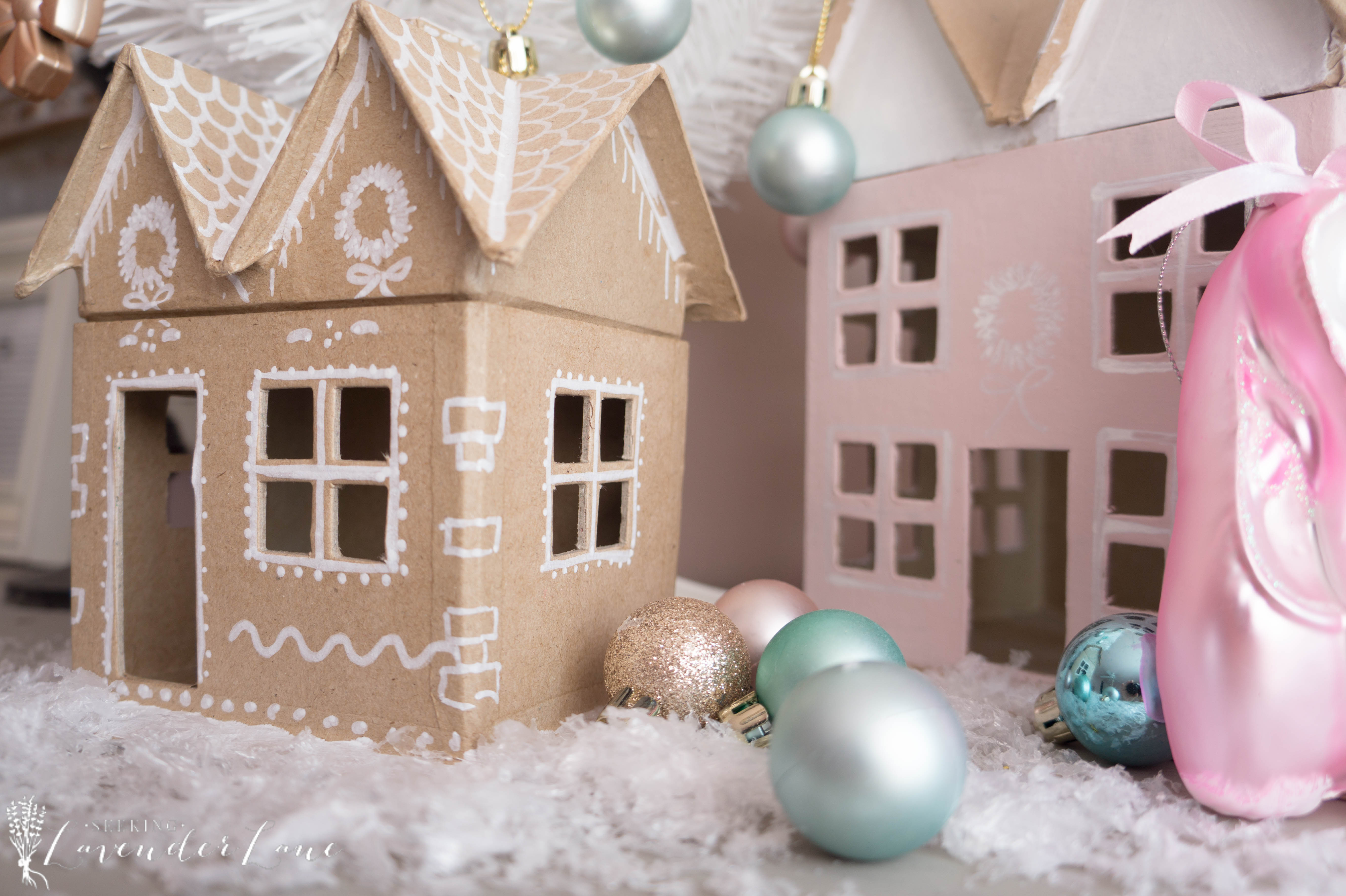 Now to my French Farmhouse blue and green room.
How about a Christmas tree in the bedroom? Anyone else do this? I've always dreamed of having a tree in every room, and this year the hubby made my dreams come true. This is our real tree this year and we added this perfect sized one to the corner of the bedroom. I love keeping it bare with just some white lights. You can even see the light peeking through the front window from outside. A true Christmas cottage feel.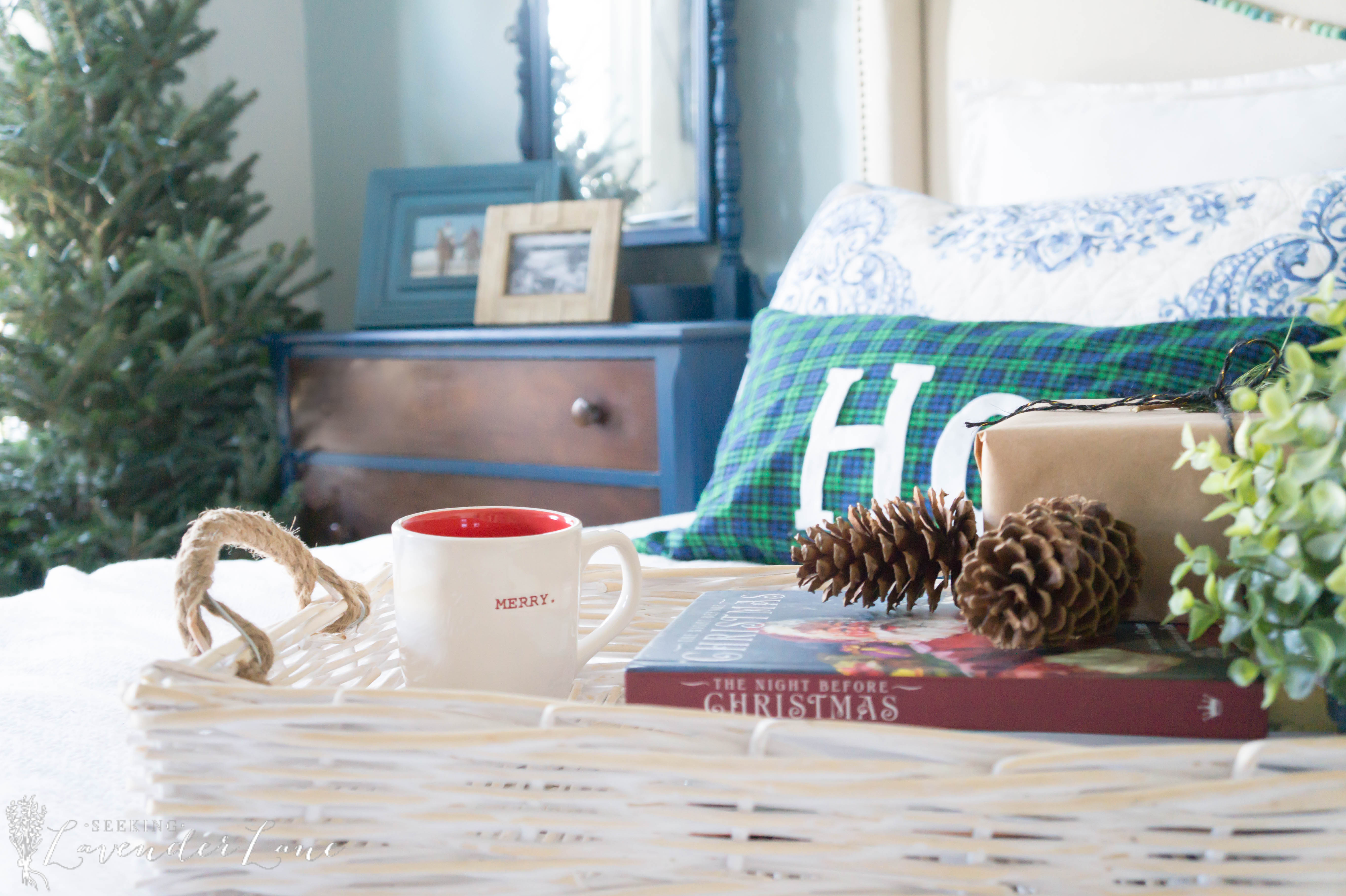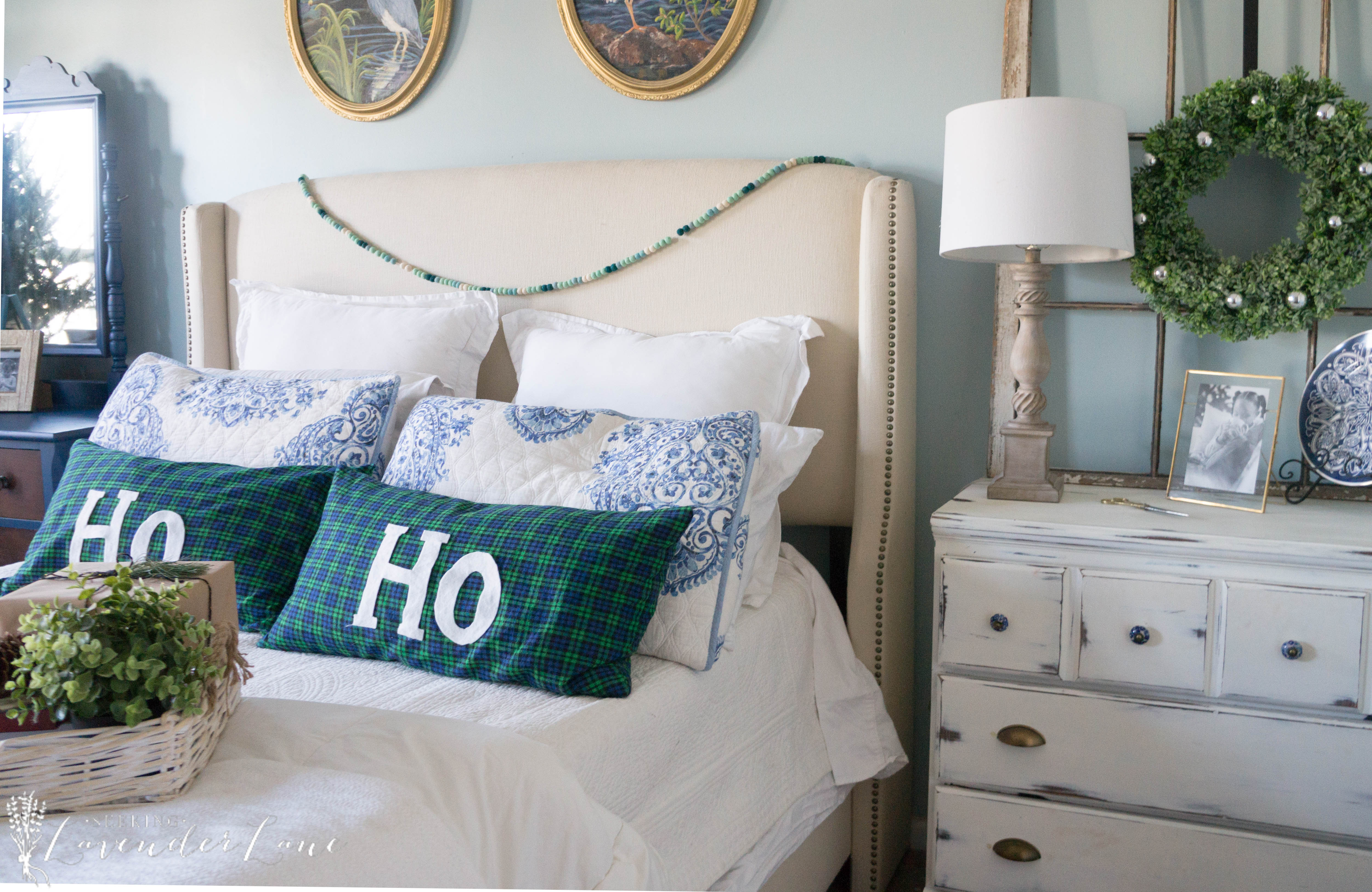 Remember these Ho Ho pillows from last year? I had to use them  again. I know most bloggers add all new decor each year to their homes…but this lady is on a budget, and when you got something good you learn to use it again. I try to switch up the look of my Christmas decorating every year…but there are always some staple items that I reuse and sometimes in new ways.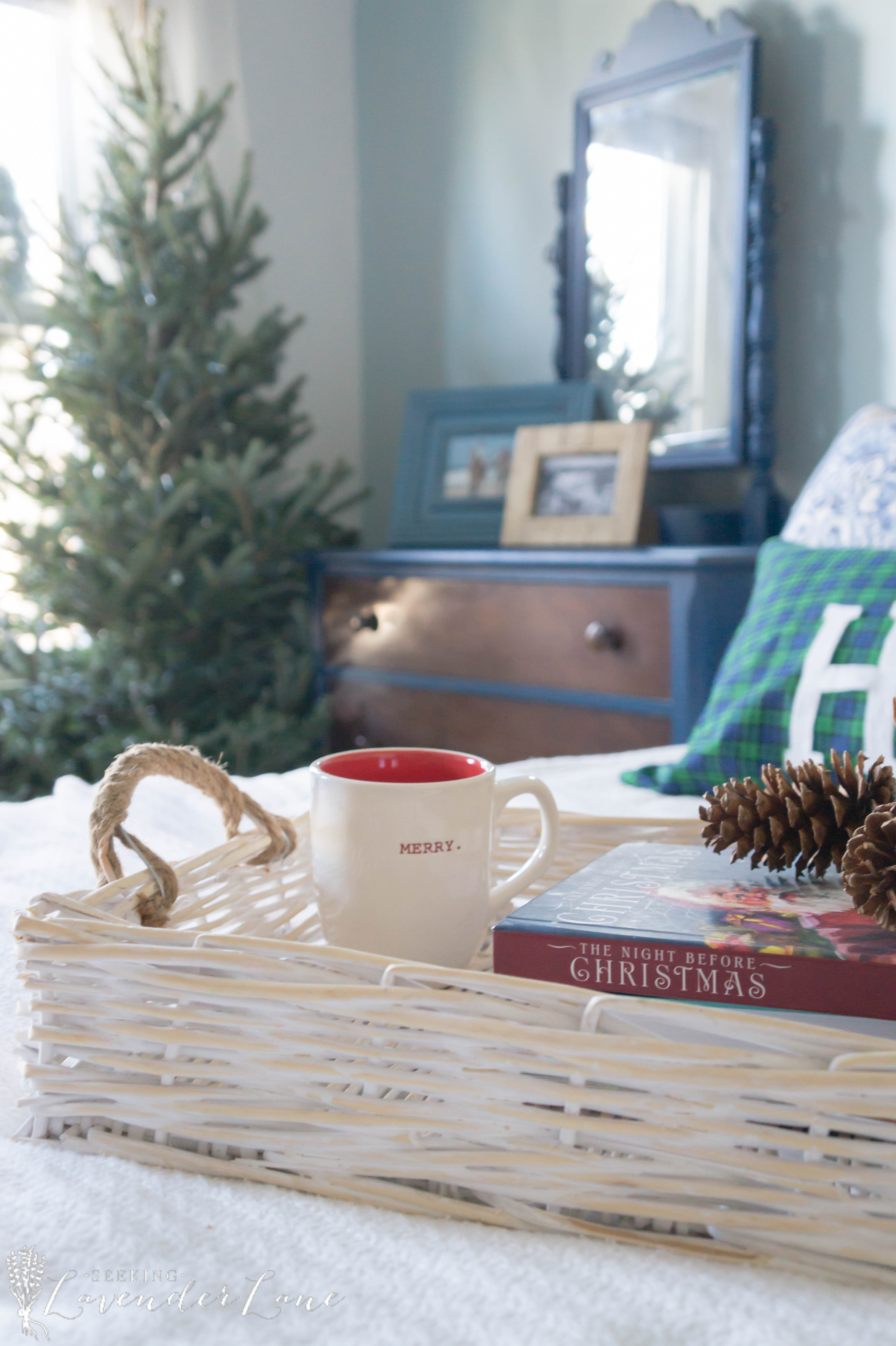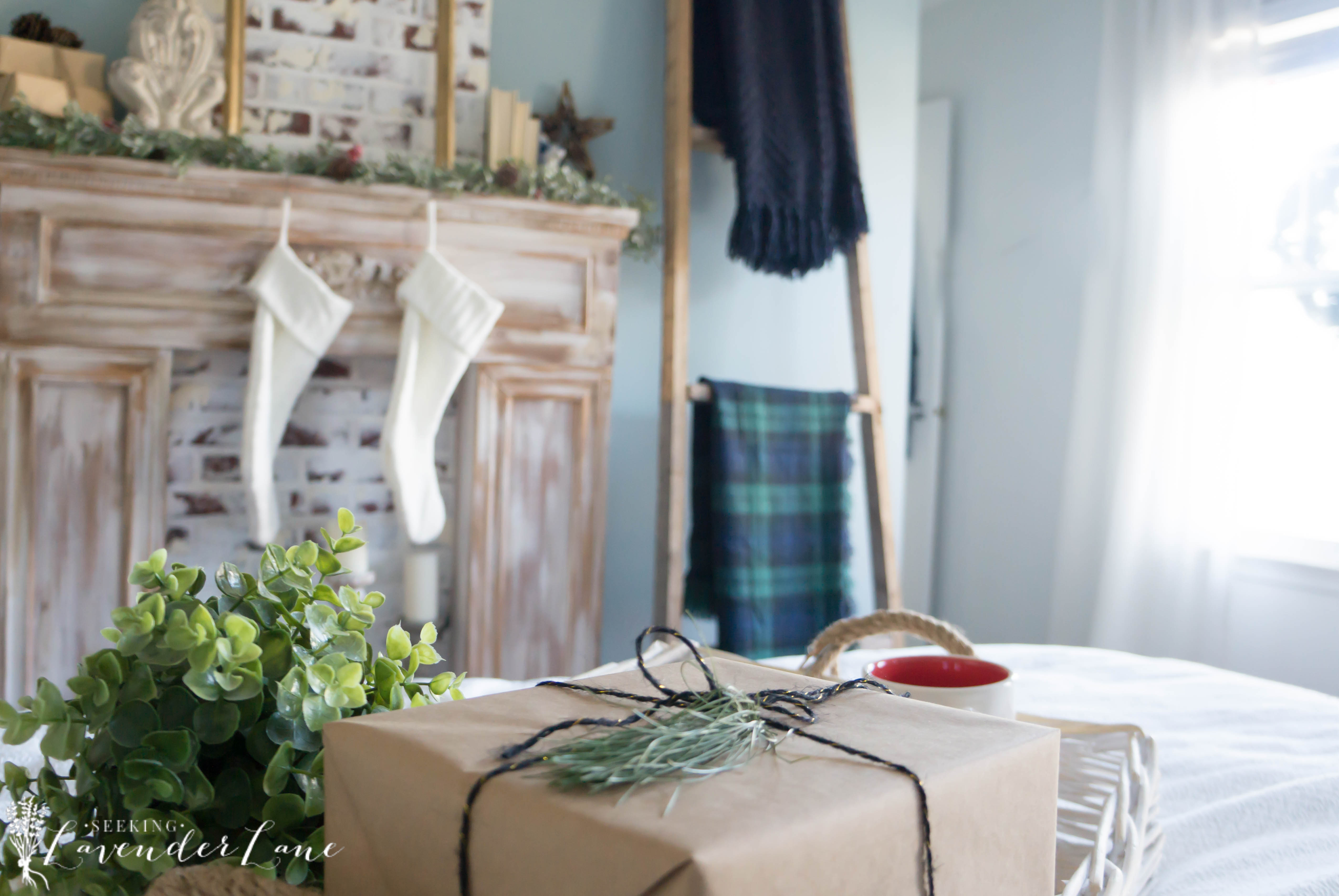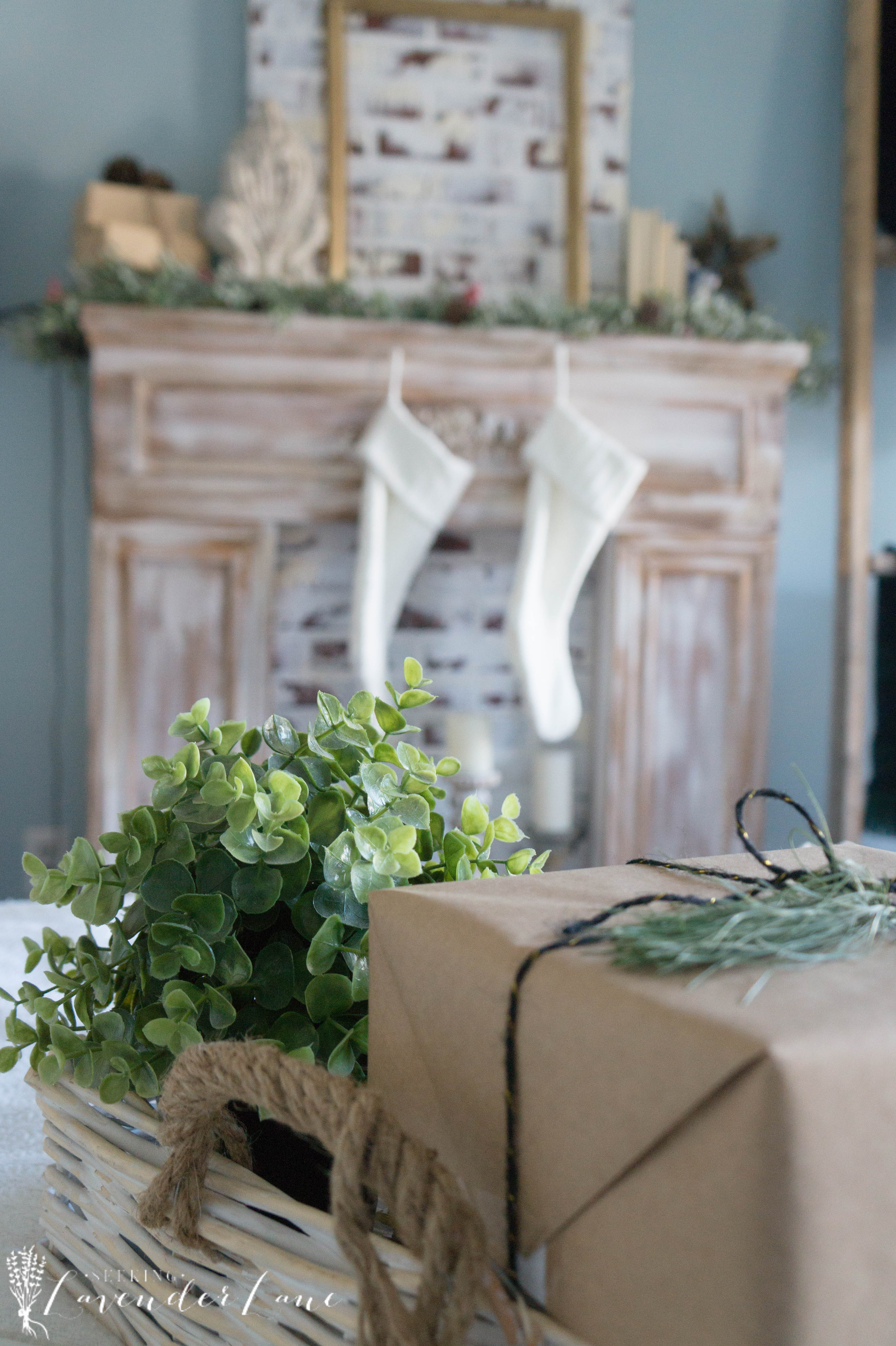 I am so in love with the blue and green pallet in this room. It feels so different from the rest of the house.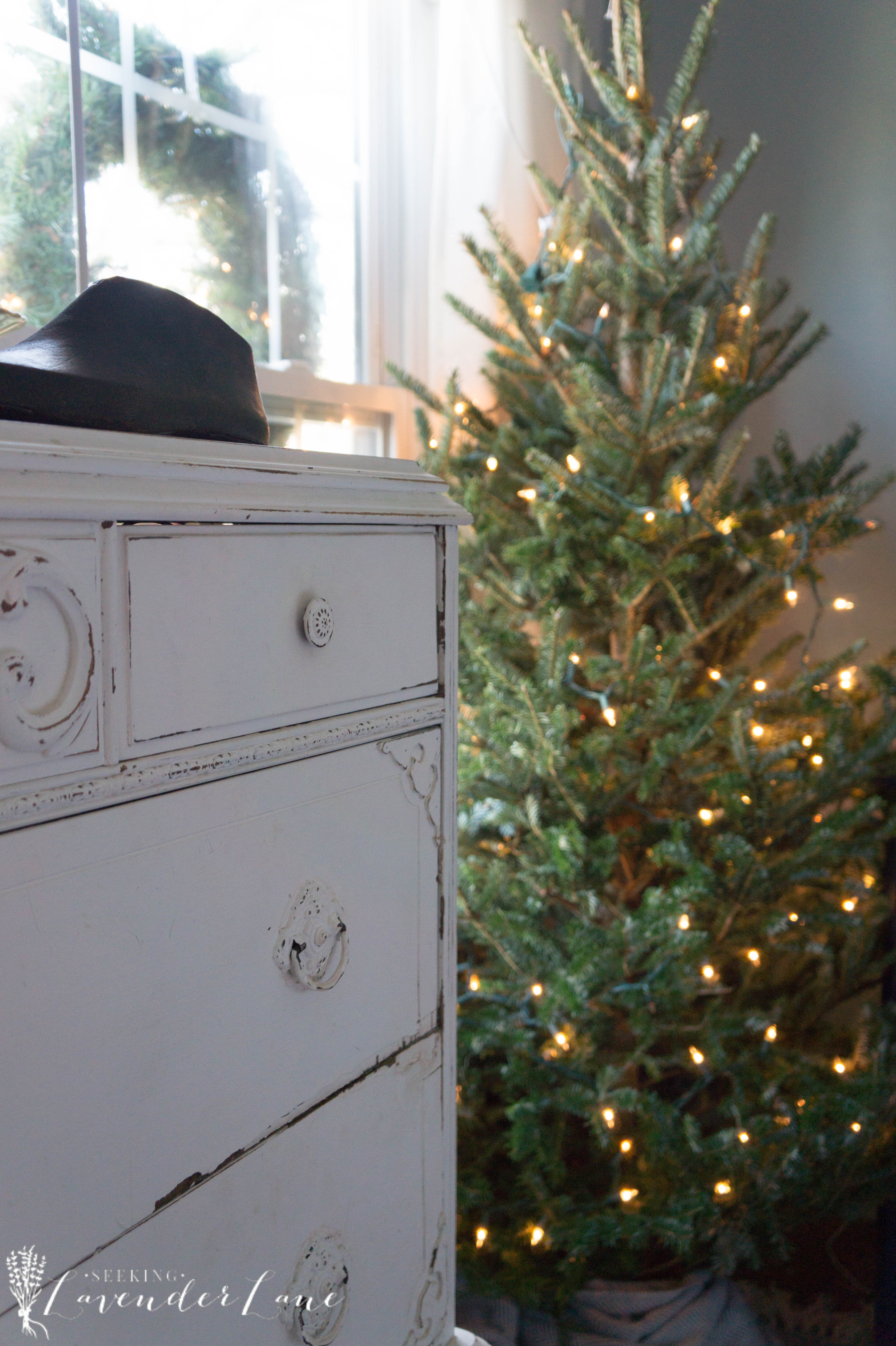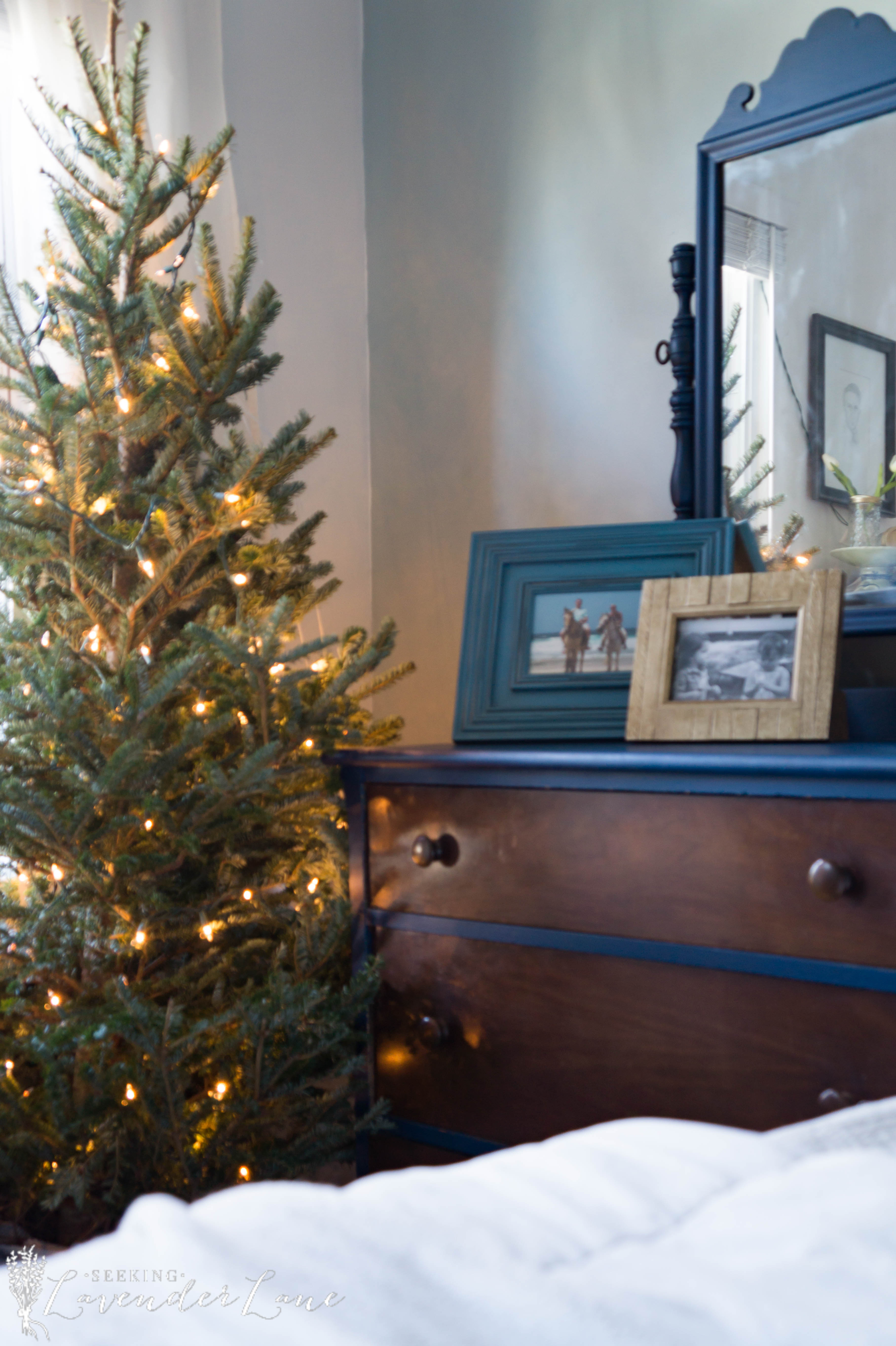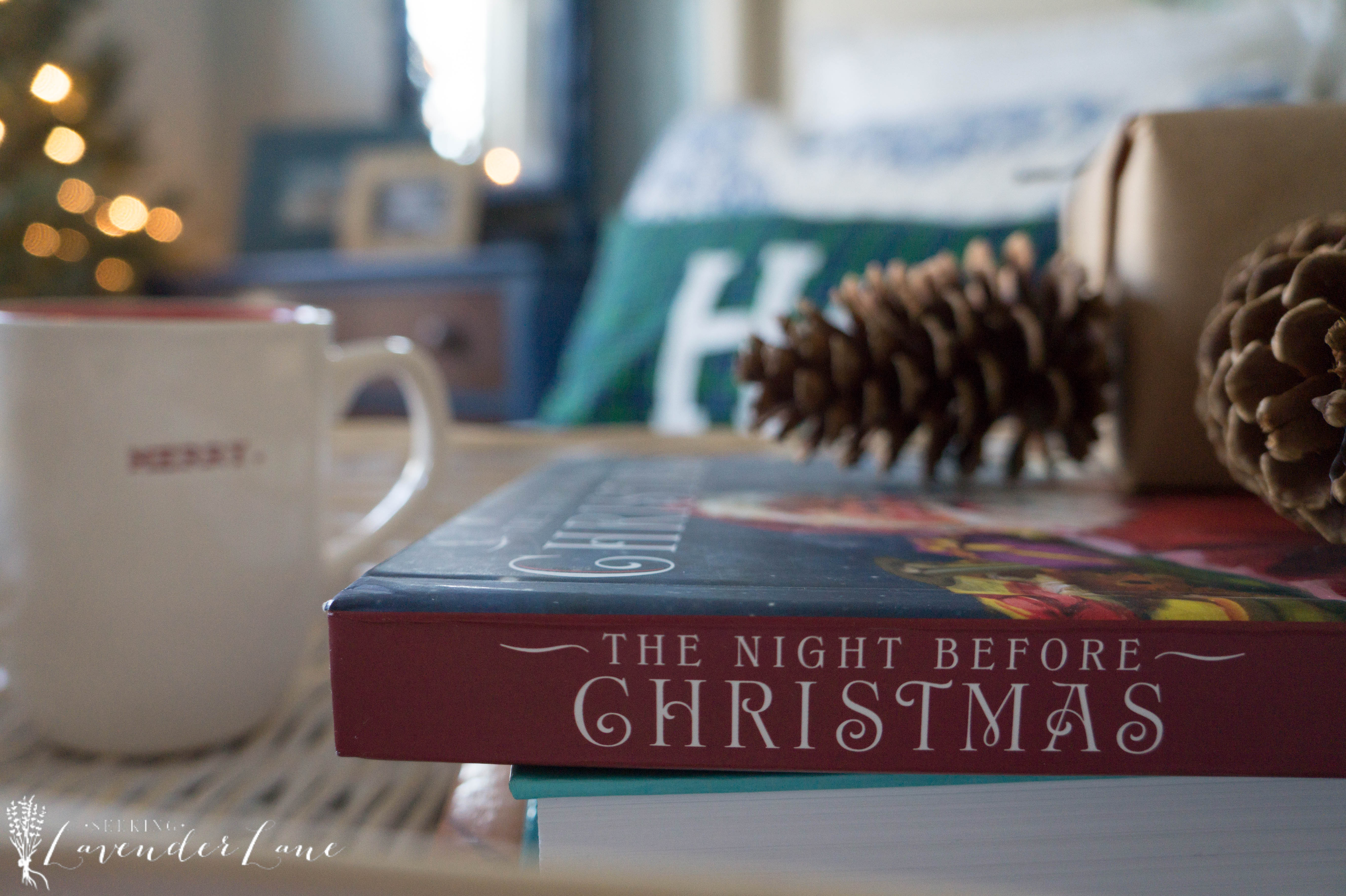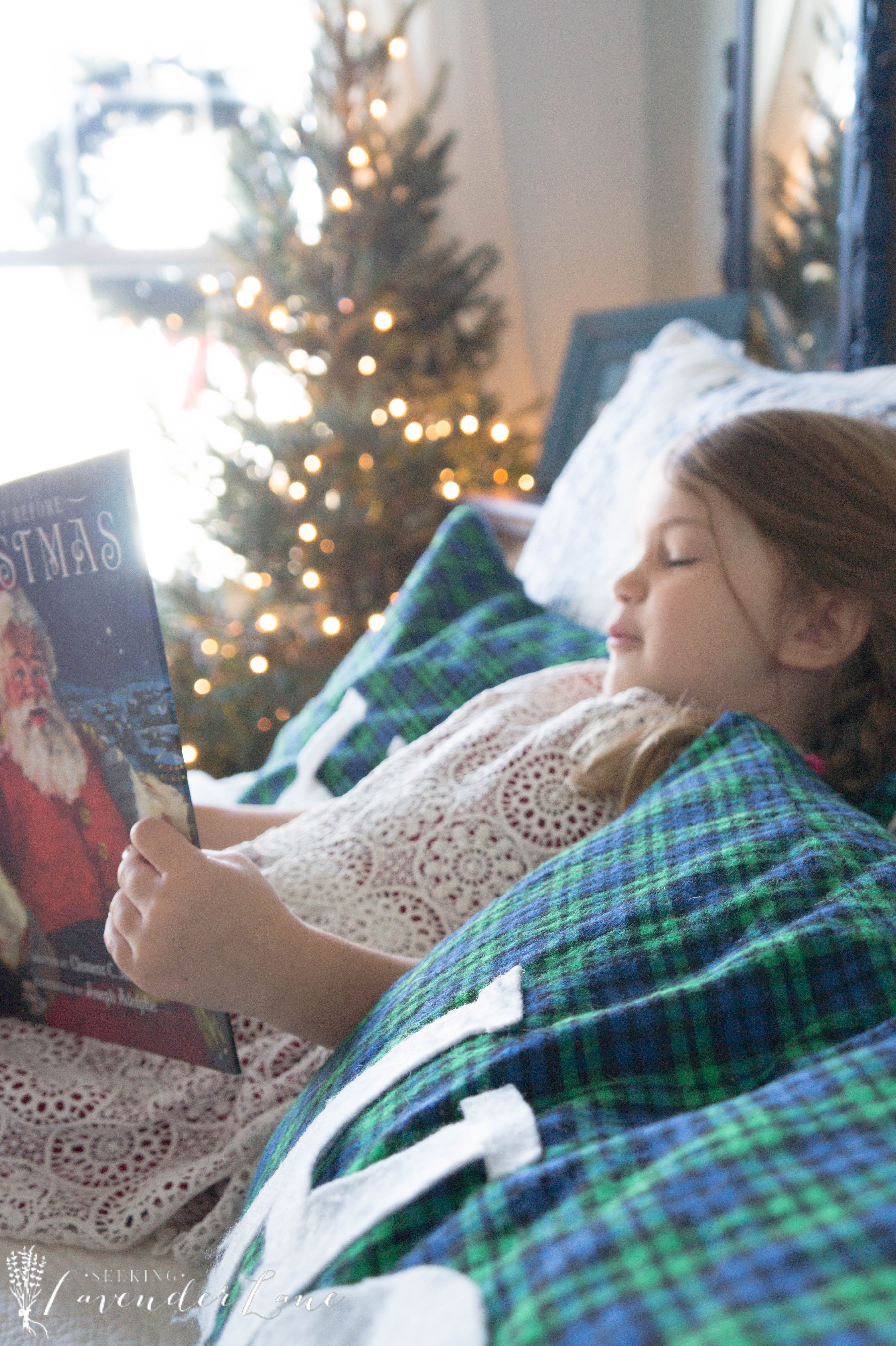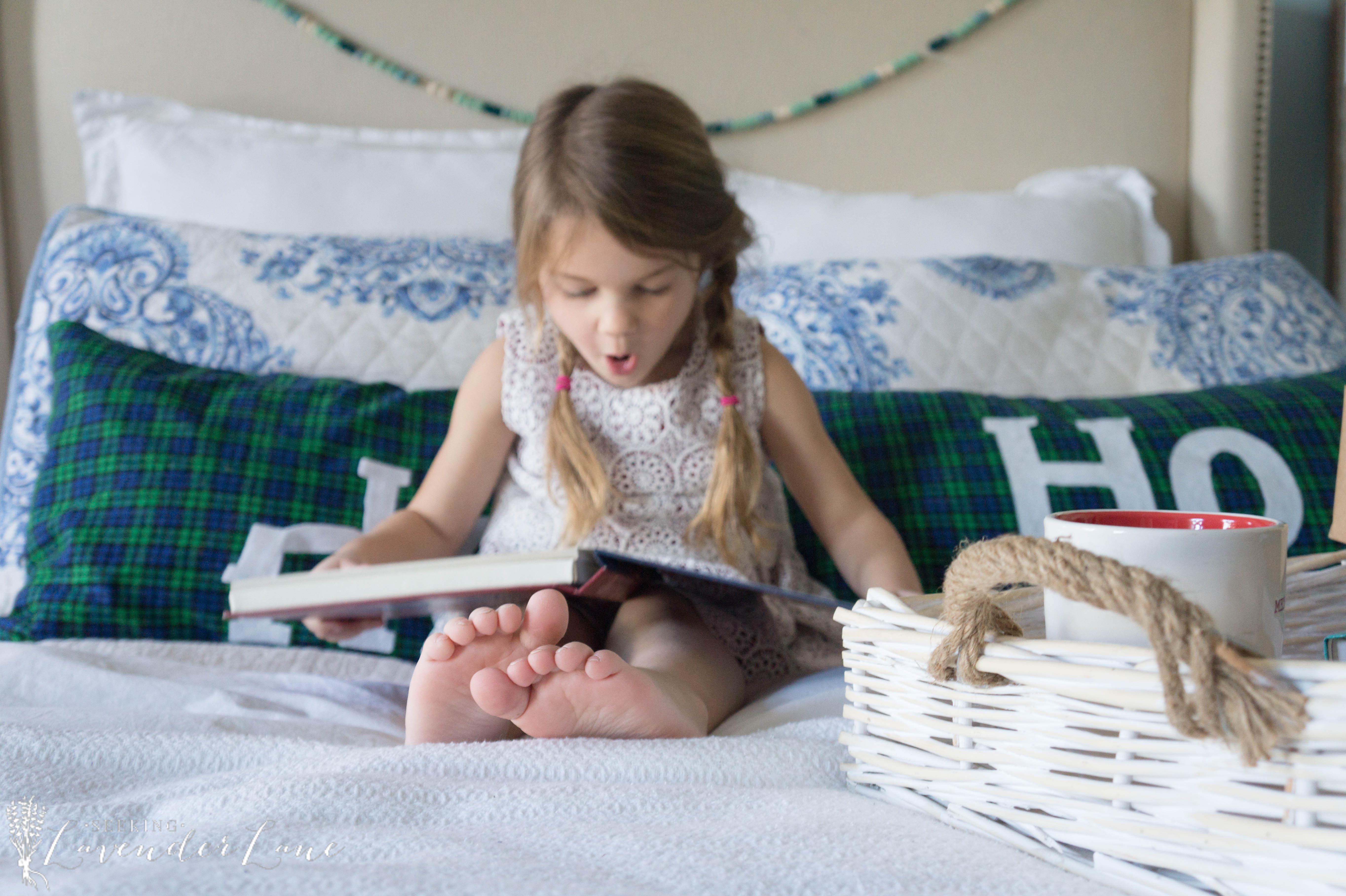 Happy Christmas to all and to all  a good night…
(Visited 325 times, 1 visits today)