Well, I have been very back and forth about Christmas decor this year. Part of me has seen it all blogging for 6 years…and also having a new home I want it to feel special this year. My husband and I feel that way about the season in total. We felt we kind of skipped the Christmas season last year, because of the camper and the house being in it's final stage…we just lost so much of that seasonal excitement. So, this year we are all in! That's why I have been listening to Christmas music since November 1st -lol- I'm that girl this year!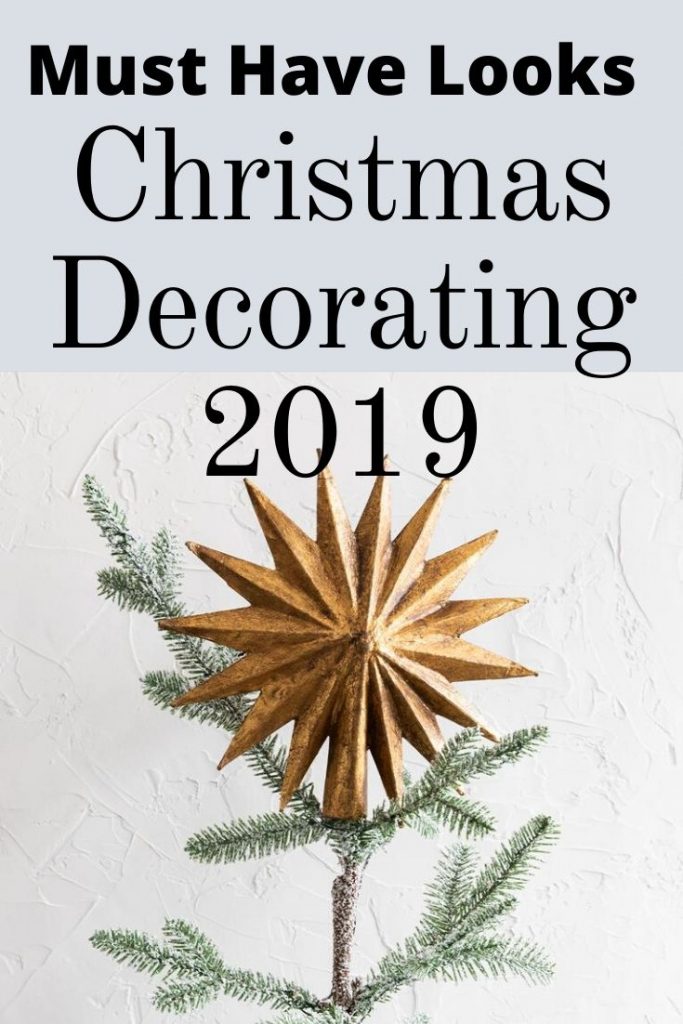 This post contains affiliate links that I make a small commission on with no added fee to your purchase.
Well that brings me to this year's decorating. I had a bit of a slow start because of other projects…but as of now I am moving forward and getting my Christmas decor started! I have been browsing websites, catalogs, magazines…and trying to figure out what is trending and what is trending that I want to talk about! See, the gnomes are adorable but they don't work for me over here! So, I am choosing simplicity, elegance, and casual-ness with European vibes for Christmas (go figure!).
Let's start with two important pieces to your decorating, fresh or realistic looking greenery, a fruit (I always choose a fruit per season), and lights! From there you can choose a color scheme some popular ones this year are…
Black and green
Green and white
cranberry or pink-y tones
oranges with whites (very Scandinavian)
Of course bold Red
peachy/champagne
Navy
You can choose any color scheme that appeals to you, but these are a few that I am feeling strong about for Christmas 2019. Follow along for more ideas on Christmas 2019 Pin board!
Items that I am loving…for a simple elegant Christmas!
Here are my favorite link thus far to achieve a 2019 on trend Christmas!
A few inspiring looks…
(Visited 6,662 times, 1 visits today)