We have been making the most of our time at home this summer especially on the weekends. Whether that is with enjoying family meals on our back deck, tending to the garden, taking drives around with our jeep doors off, or getting night time cozy around a beautiful fire-pit. It's something we always enjoy no matter what the year, but this year even more so as times are harder to be out and about. So, we decided to do a little fire-pit revamping this summer and I shared that over to my stories on IG. It didn't go exactly as we planned…because when does it? But it turned out really beautiful and as always Plan B comes in handy again around here…and I decided to hide some of our imperfections with some white paint…and guess what??? I LOVE IT!
This is a paid collaborative post with Duraflame but all opinions expressed are my own.
This post contains affiliate links that I make a small commission on with no added cost to your purchase.
So once our new fire-pit area was finally done, it was time to cozy up this space. New chairs were just not in the cards this year, so I decided to take our couch from our deck and bring it down around the fire-pit and it worked out wonderfully. It is now EXTRA cozy down here for cool summer nights that trickle into fall months.
Some of my favorite items to dress up a summer fire-pit area are with lanterns, string lights or twinkly Christmas lights, a log holder, blankets, and pillows.
Shop here for a cozy fire-pit in your backyard:

All that was left was some logs, and my favorite is anything that I can do myself or whip up quickly with one light of a match to these amazing Duraflame OUTDOOR firelogs.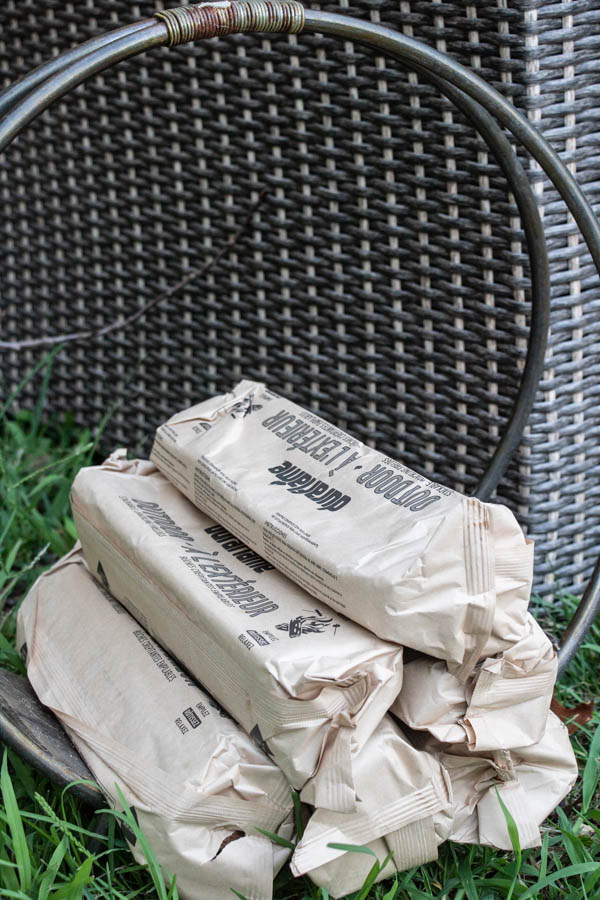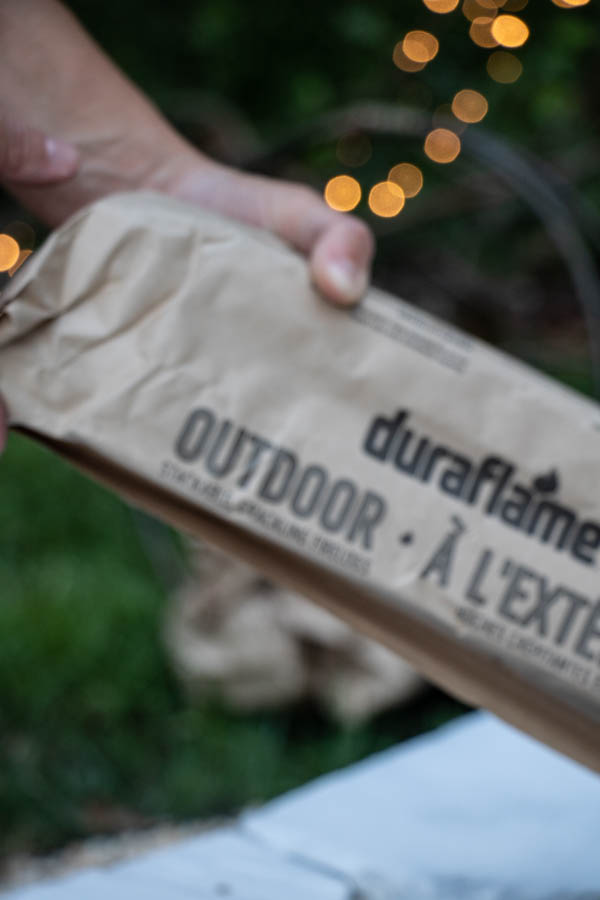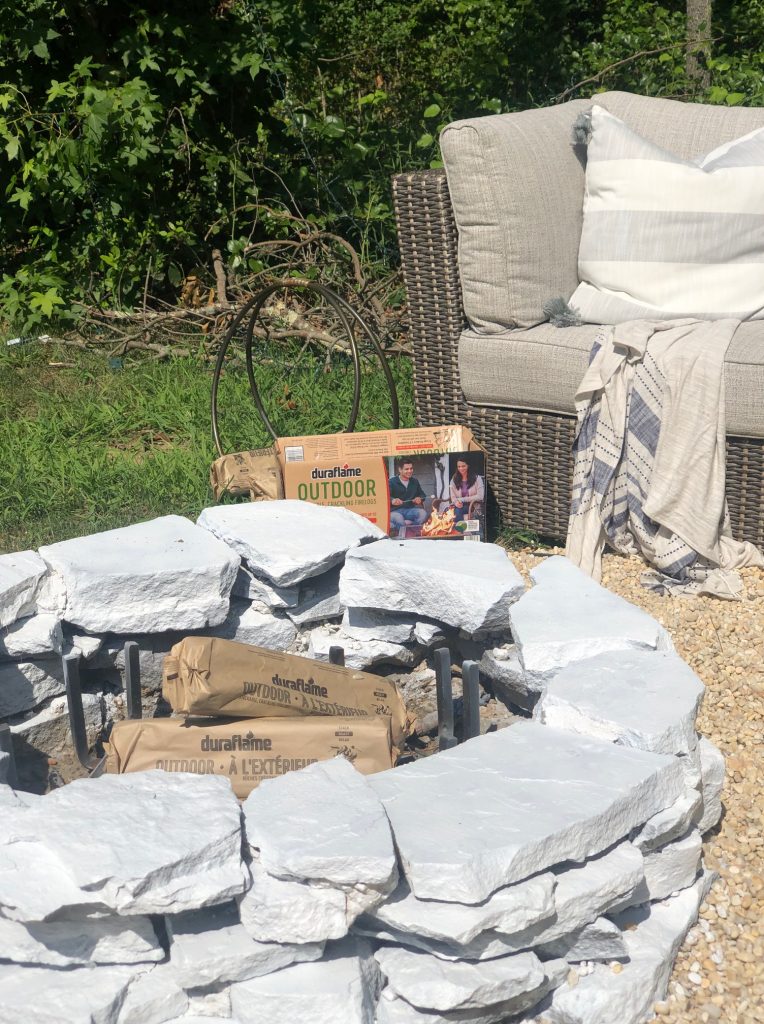 Super easy for any firepit experience that you can whip up easily and can even travel with. I love that they are also made to roast marshmallows since most of our evenings outside by the fire-pit require s'more eating.
The firepit area turned out better then I thought, but it is still a temporary solution because we would love to eventually have a true fireplace outside. For another few more summers this will certainly keep us entertained and give us the perfect family night time routine.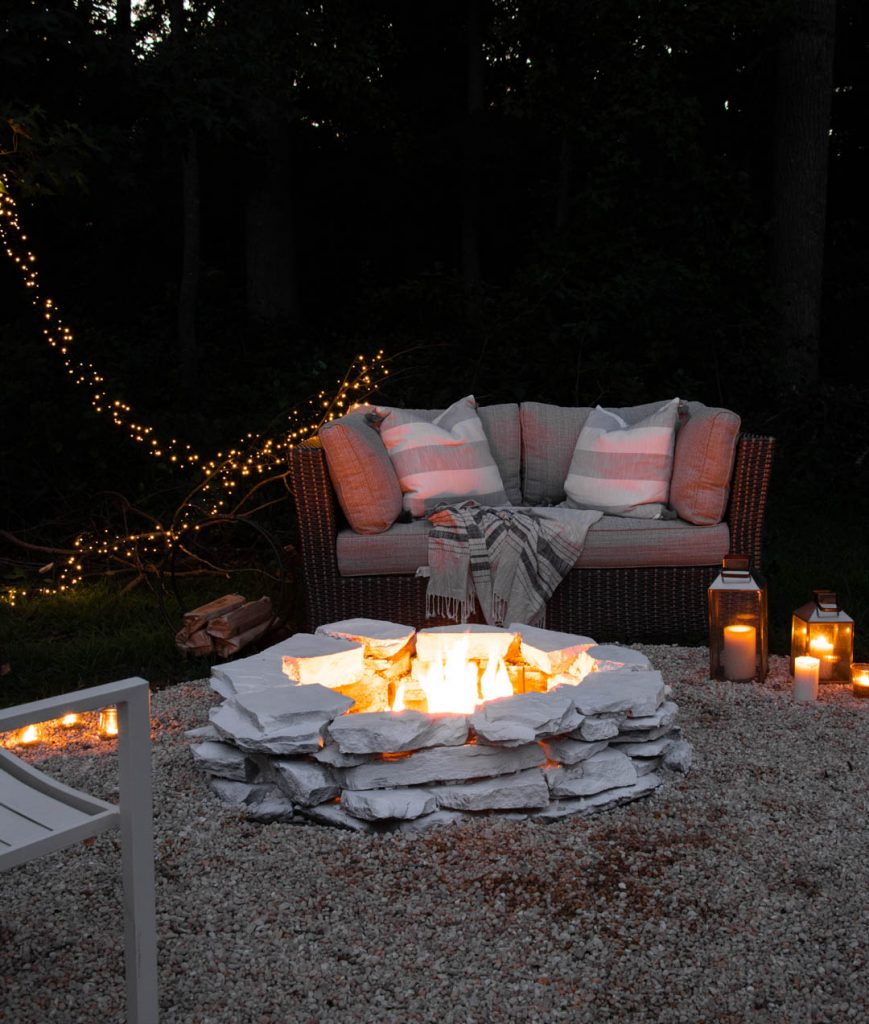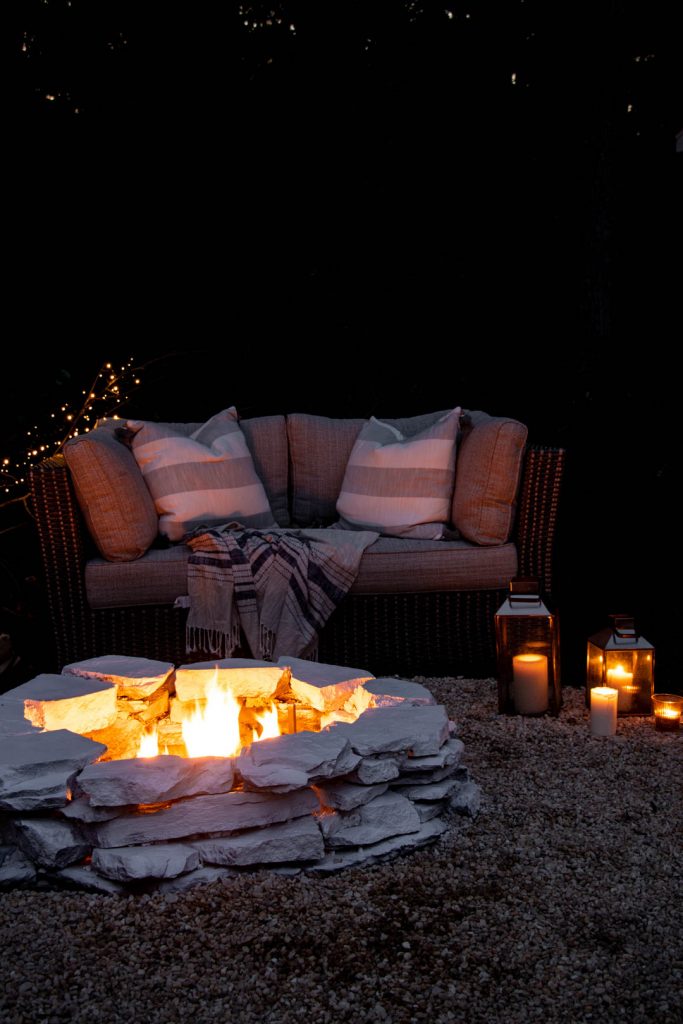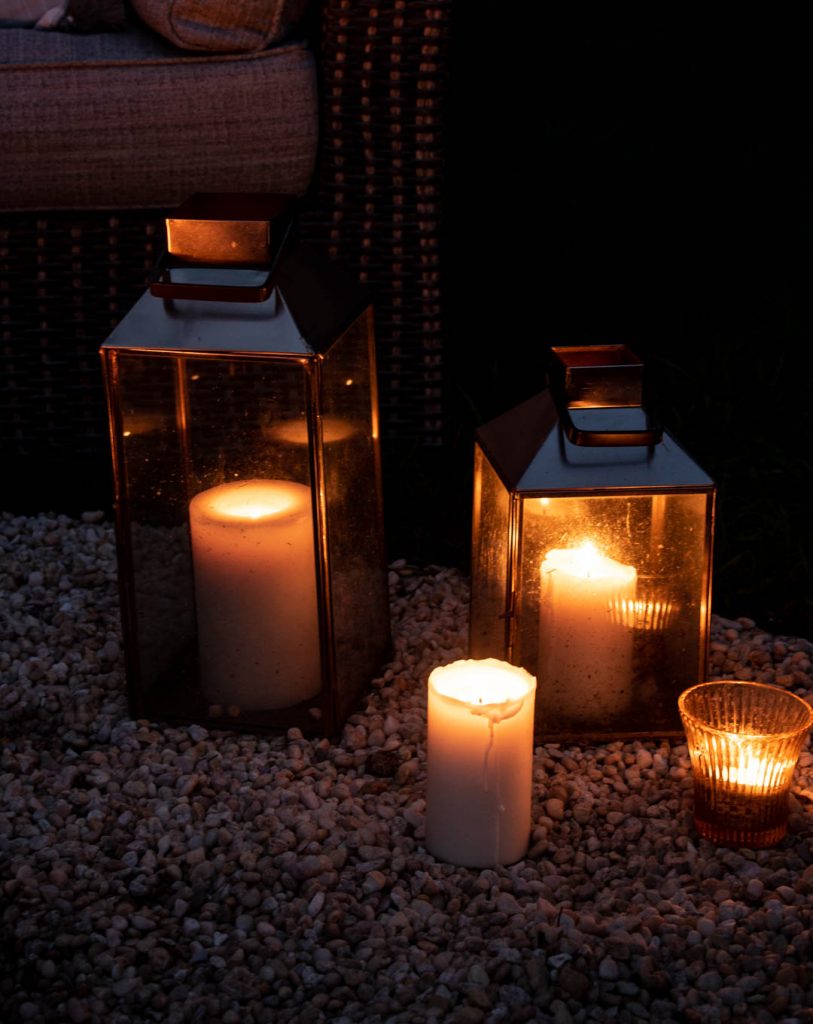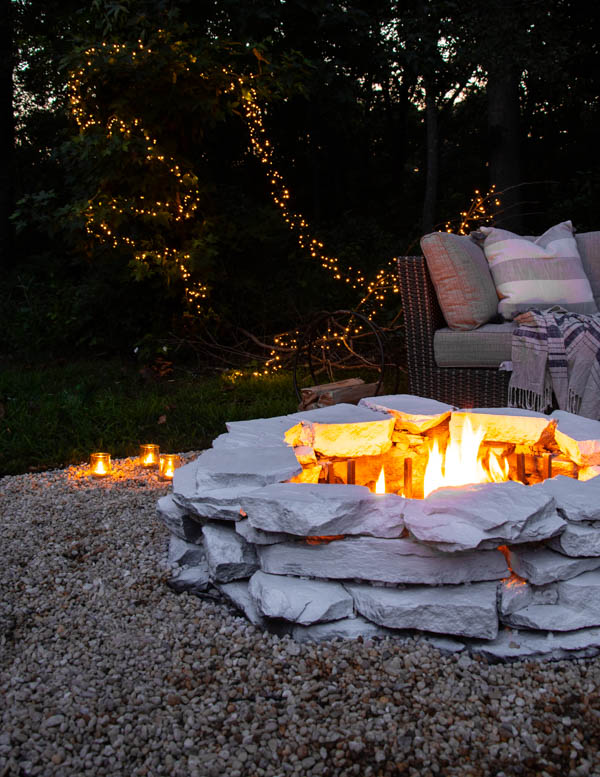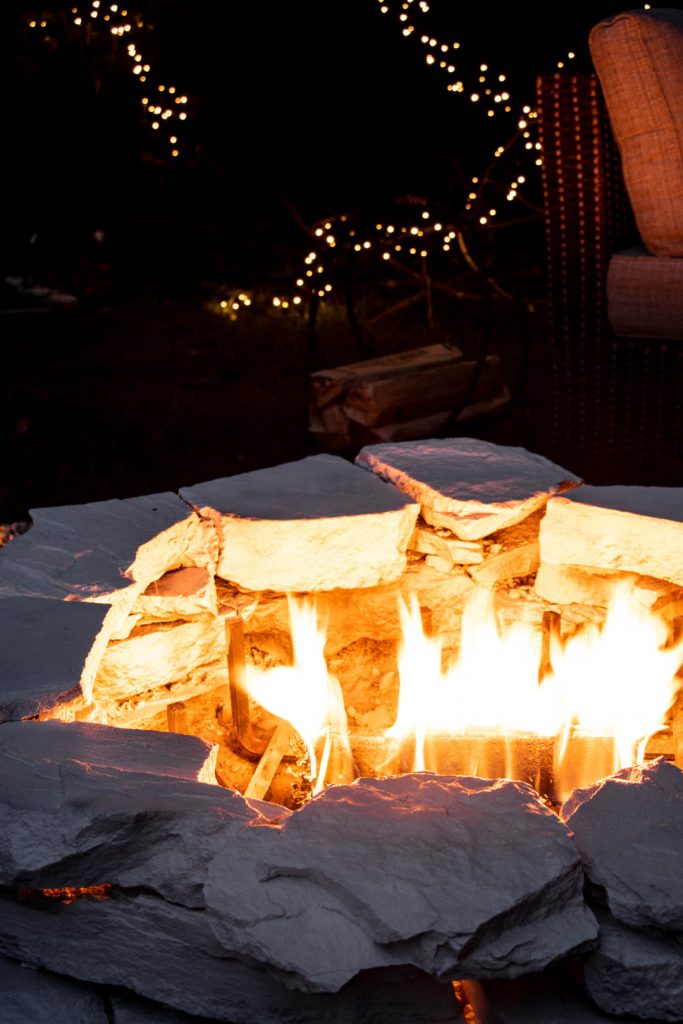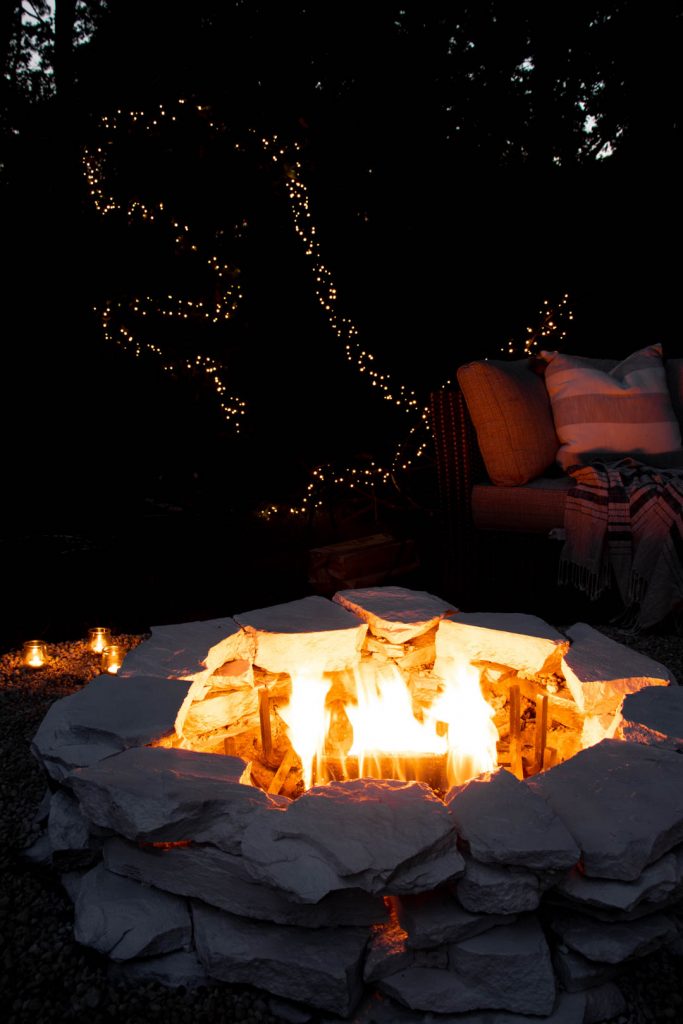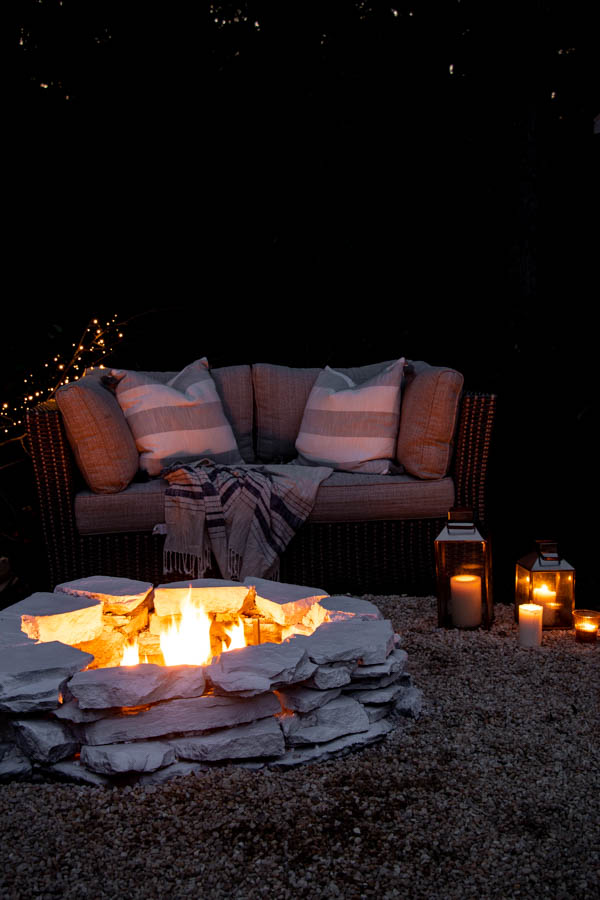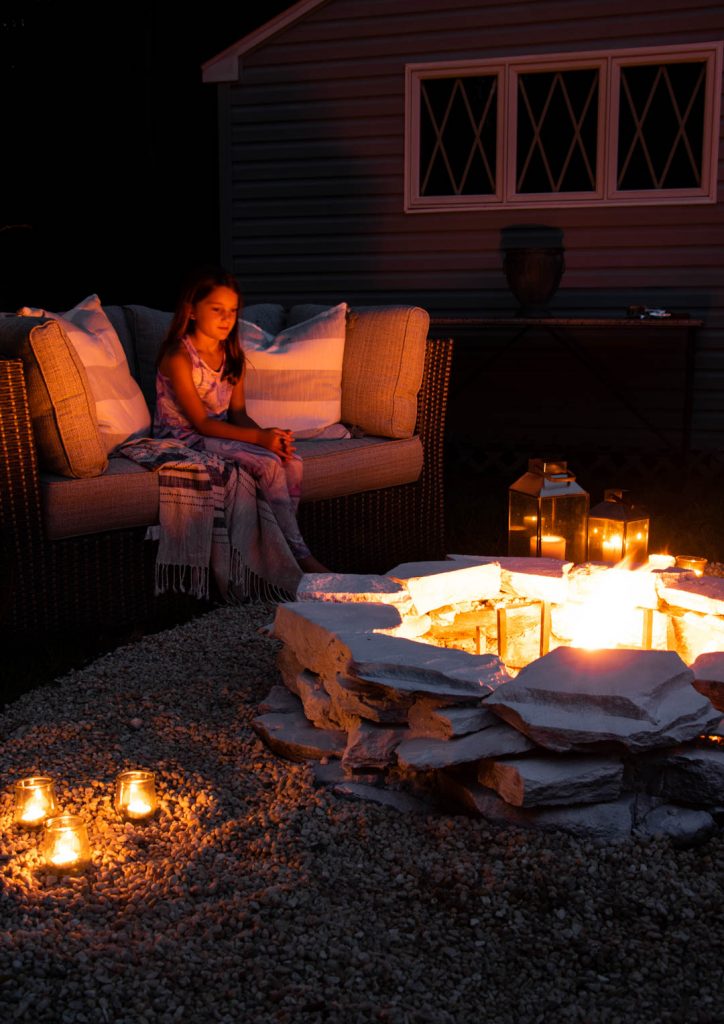 What's a firepit night without some bloopers by the children?!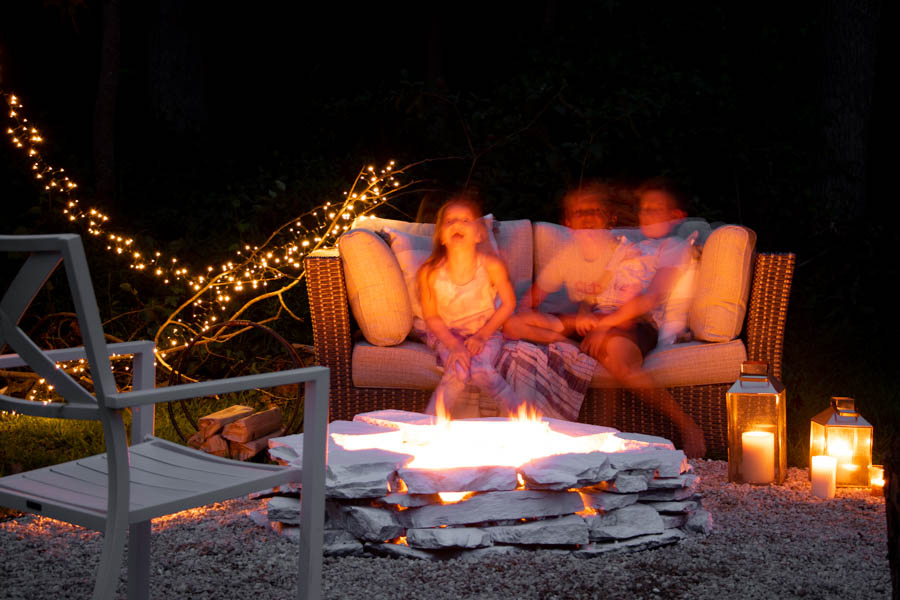 I hope you all enjoyed this post? You can grab your Duraflame OUTDOOR firelogs to make these evenings stress free! Also, think outside the box like spray painting some rocks to create a unique look to your fire-pit this summer and fall.
Please Pin