I truly love a beautiful set of white dishes I love how it looks at a set table, stacked on a shelf, or even plated with a weekday dinner. The look of a clean simple white plate is a timeless choice that will last a lifetime.
I partnered with Lenox to create the perfect everyday table settings. All opinions expressed in this post are 100% my own.
To start with the everyday look I chose the Profile White Porcelain Set and the Tuscan Rose glasses.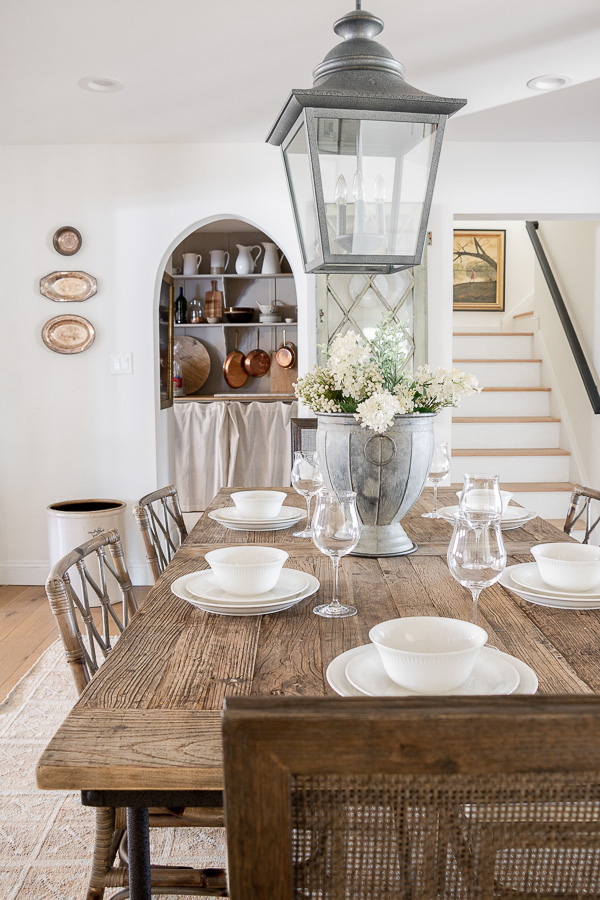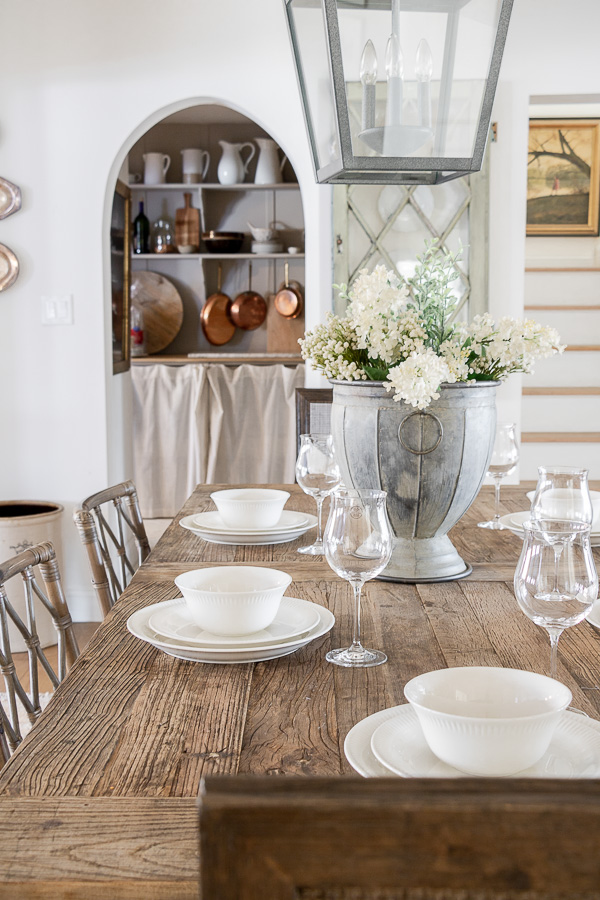 I chose to just keep this simple with a daily centerpiece and some pretty wine glasses. This look feels so french bistro to me and the simple style of the dishes work perfectly for an every day setting.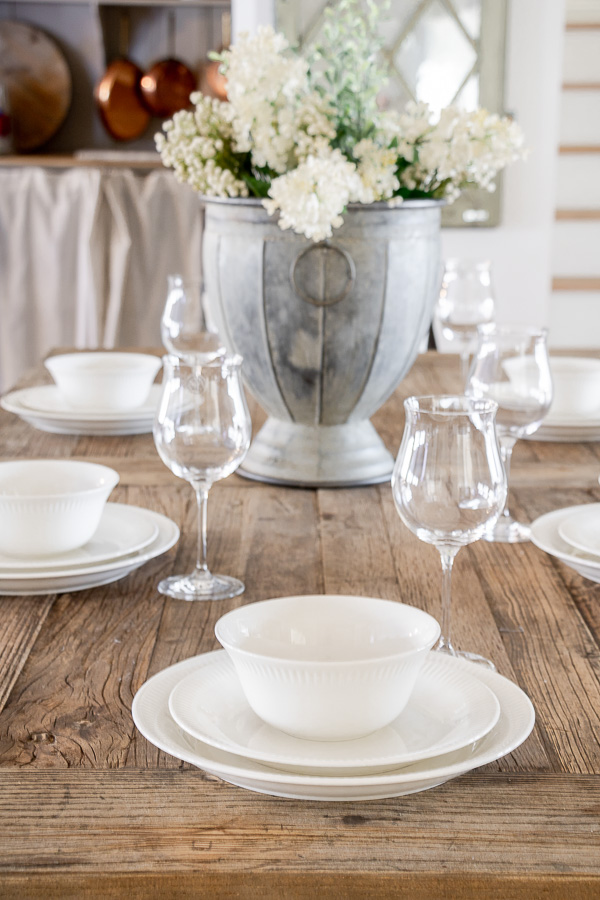 I wanted to try another similar look with this setting but with a tuscan feel for spring/summer. Some terracotta pots and greenery.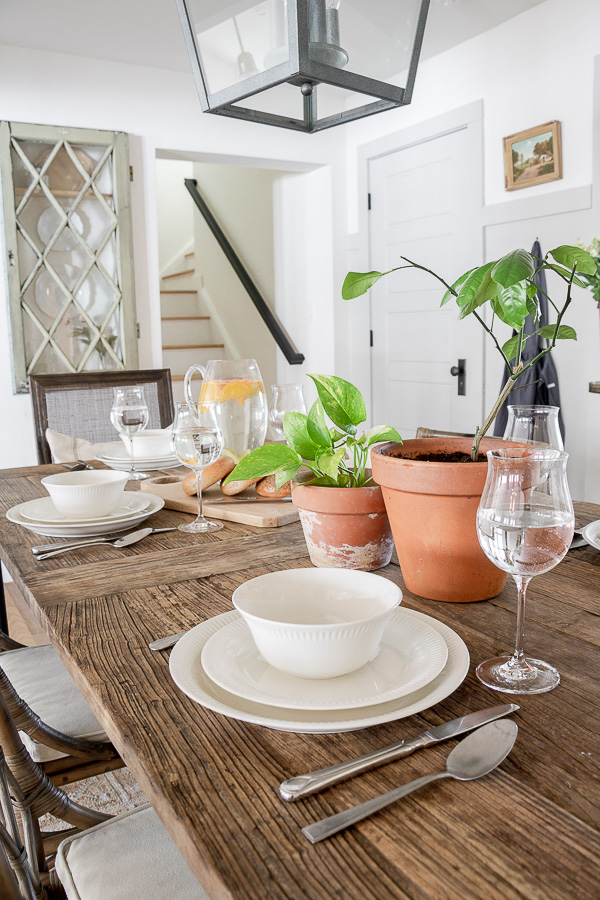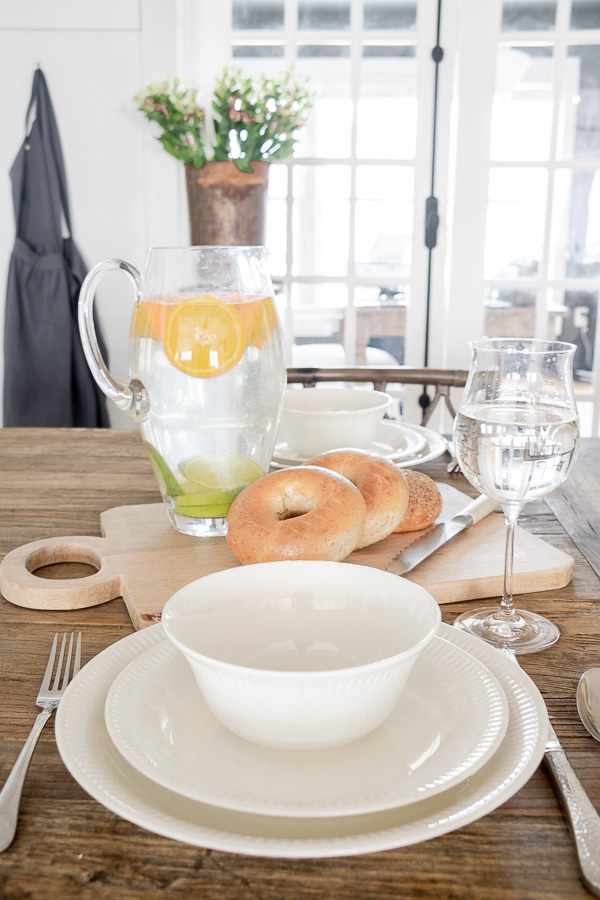 One of my favorite pieces is this stunning pitcher, It's perfect with some water and sliced fruit.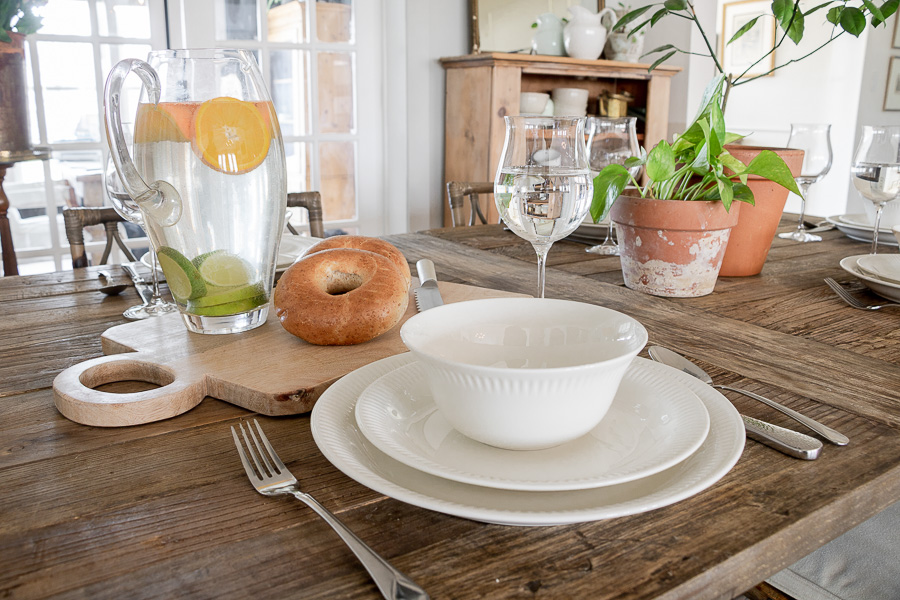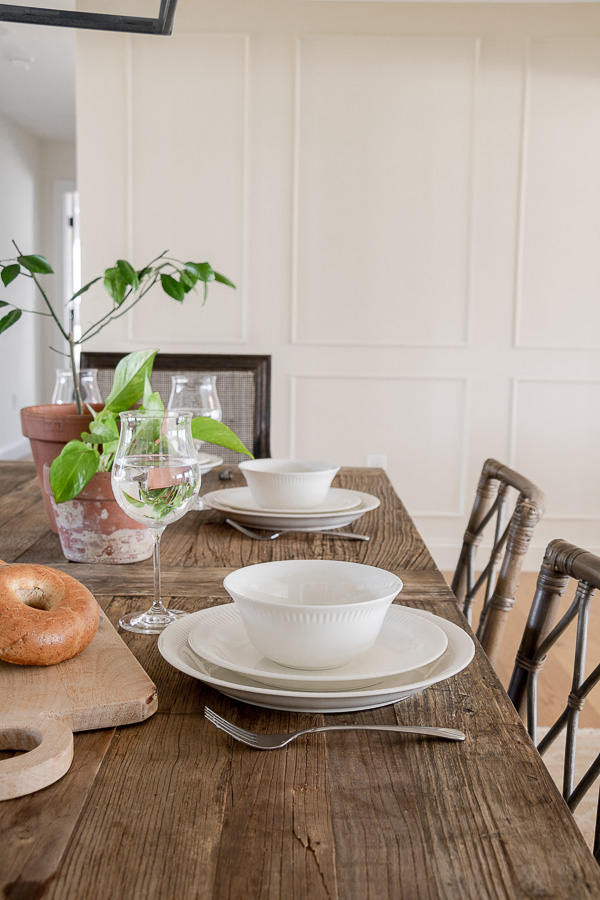 I changed the look for a sweet spring feel with: The Sprig and Vine collection. This collection is stunning with the sweet bird and floral design. I paired it with the white dishes to keep a simpler look.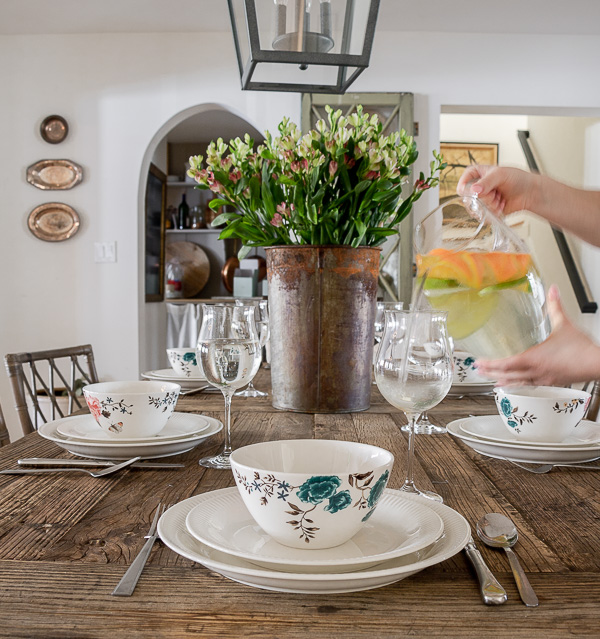 The last look I created a little something more formal I added a white simple table cloth. I changed the salad plate for the Sprig and Vine plates.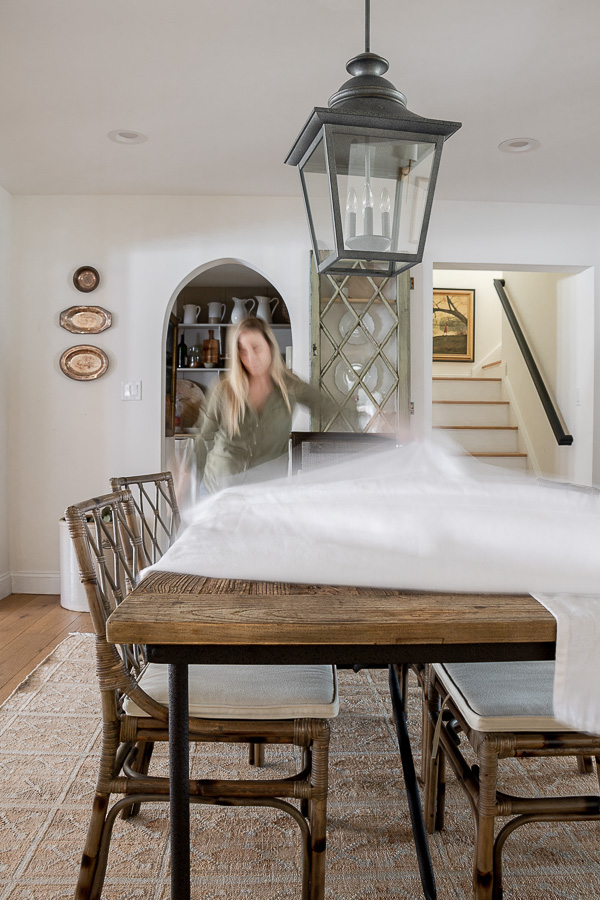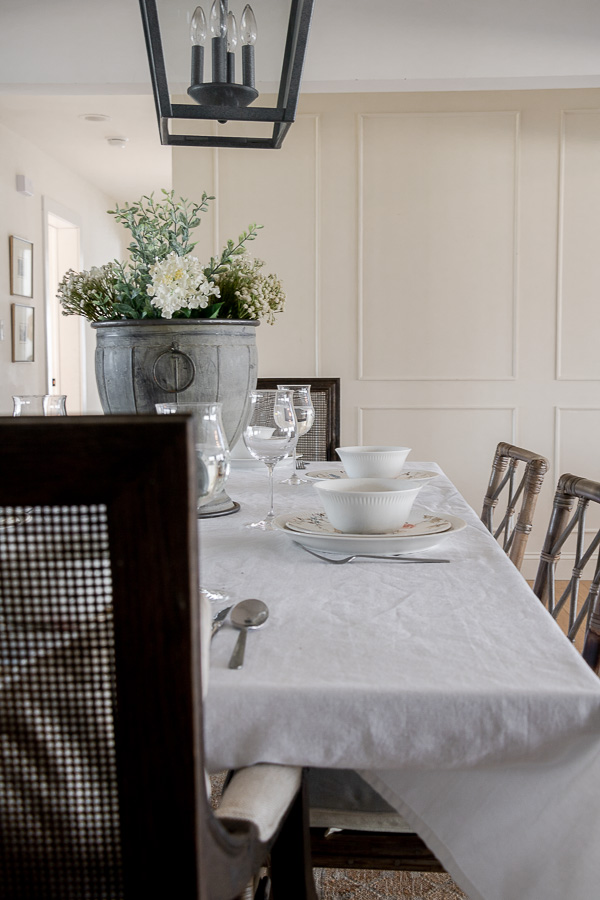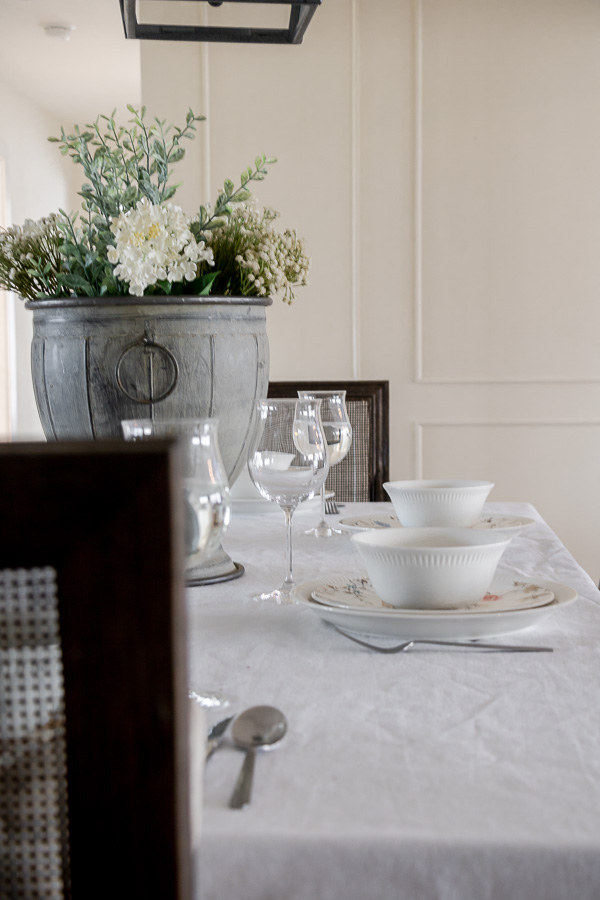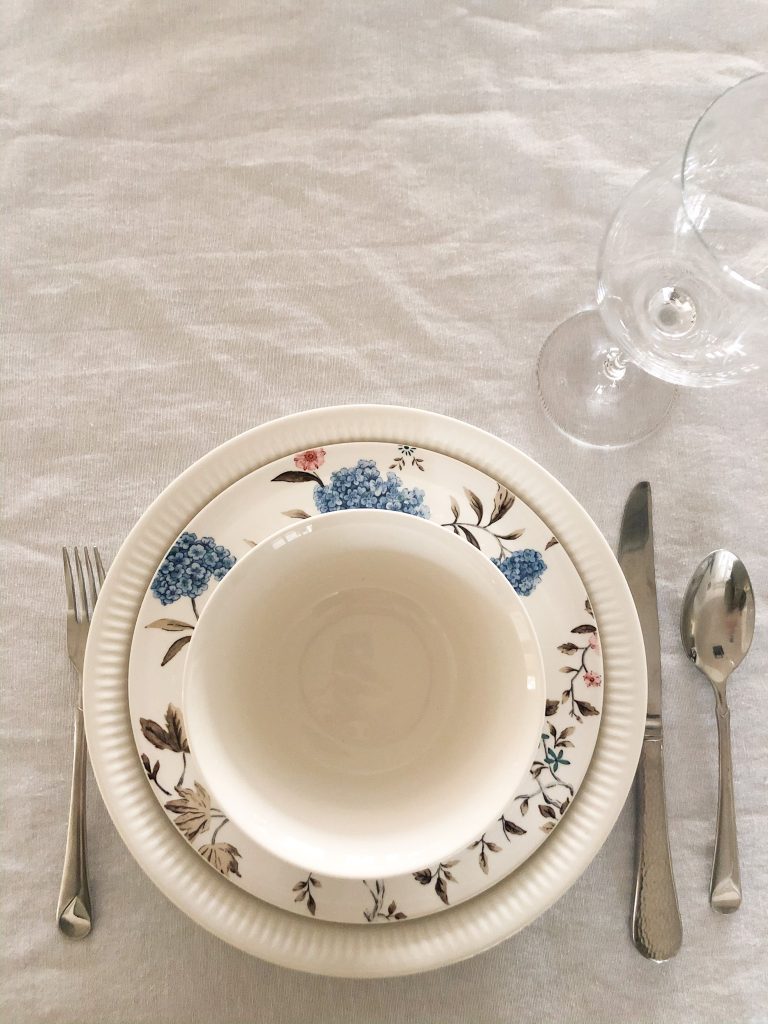 Lastly, I love the simple feel of the Profile all purpose bowls laid out on the island for easy reach when wanting to grab a bowl for fruit or chips for a quick spring snack.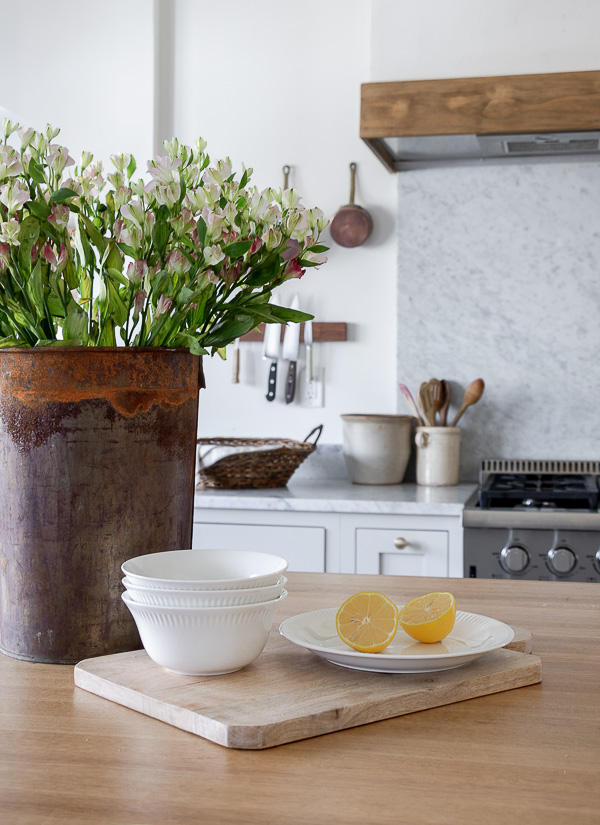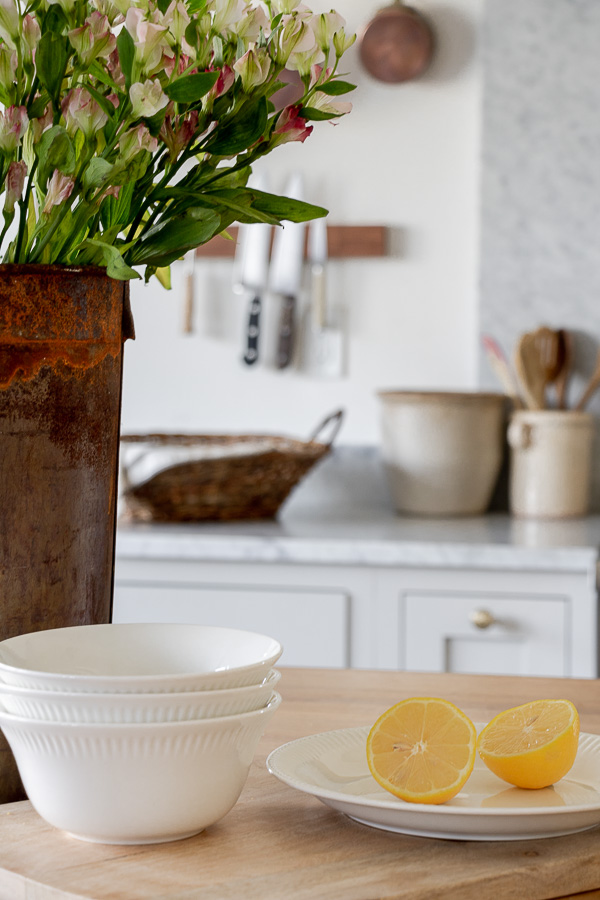 I love each of these collections and pieces for every day eating in our home. Setting a table daily will certainly make dinners more special with the family too. Growing up, probably from the age of 8 and up I always set the table every night. My mom would always put a table cloth down and then eventually we switched to place mats, but always a full table wood be set. Sometimes with our busy schedule we are running around and it's hard to pull off even a full meal on weeknights lately. The nights we attempt it though and we sit together around the dining table with real dishes and glassware it's extra special. Make moments like these at home with your family and the right dishware will certainly set the tone for your evening.
(Visited 1,323 times, 1 visits today)