Hello ladies, Deb here, welcome to another month of Home Healing! How are you all feeling about implementing Home Healing in your lives the past few months? Don't you feel this program came at the perfect time as our lives have changed so drastically in the last couple of weeks. We've gone from barely squeezing in time at home to now spending every minute on the clock here. I feel like God dropped this idea on me and it was no coincidence. Our world needs this and to simplify our lives, go back to basics, and find contentment in creating is the perfect way to heal.

This month, my birthday month and anniversary month…I call the Deb month! I want to share what I truly love with you all and be focused on things that make me extra happy in April. Of course a few of these ideas involve leaving the house (which we can't do right now) and I always start the day with going out to breakfast! I was hoping to go to my favorite breakfast spot that is also a market and bring home some fresh flowers from their market and even a chocolate cake. So, that won't be happening but a few of my favorite things are…
Breakfast, chocolate, listening to french music, playing cards on the porch (if it's a warm night), buying fresh flowers, doing something creative, french restaurant for dinner (we did this for my 30th birthday) and of course antique shopping. So, how can I take all of that and spread it out along this month to find healing at home???? Here's this month's doses!

Doses:
Make some breakfast that's perfect for a birthday treat! (4/6/20)
Set a French bistro style table/ AKA birthday table! (4/13/20) My Birthday!
Let's chalk paint something! (4/20/20)
Antiquing- come along, what I look for when I antique (if we are still in quarantine this one might need to change-I'll keep you posted) (4/27/20)
This Month's senses:
Scent of the month: This month's candle from "fleur & flame" will be Deb's favorite scent: French lavender
Sound of the month: You can now access any of Deb's playlists on the Home Healing page.
Taste of the month: Deb's favorite chocolate, These Italian Chocolates that have been my favorite since my Nonna use to bring them to me as a little girl when she would visit from Italy. I haven't had one in probably about 8 years, so treating myself for my birthday month. If you like Nutella, you will love these!
Flowers of the month: This month's flowers is to pick something from your blooming yard/neighborhood. I've been wanting to get my hands on some lilacs or cherry blossoms. For now, these yellow flowering branches were all I was able to pick.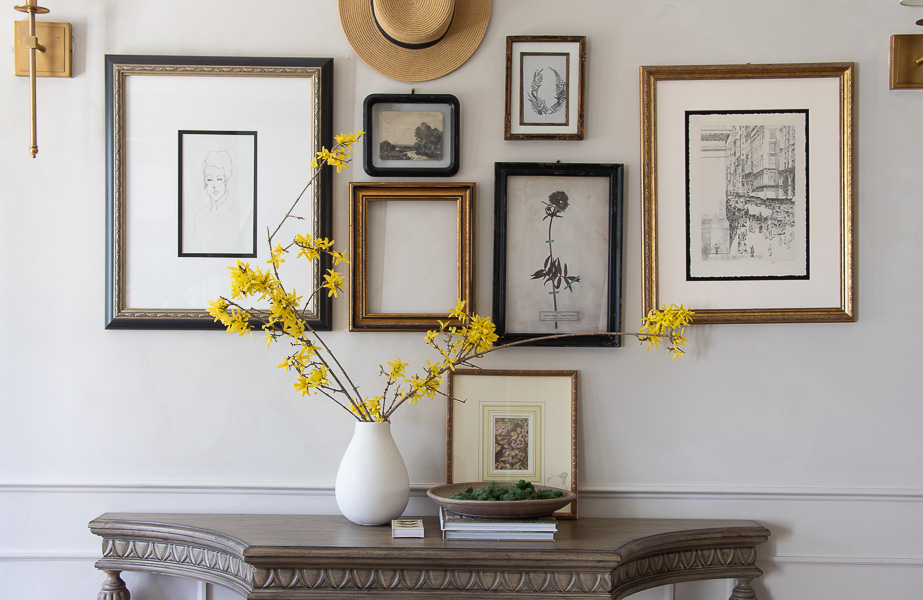 (Visited 1,016 times, 1 visits today)