Have you ever heard of Oprah's Favorite Things???? I mean so many of those pieces and products she selects helps small businesses, they provide great gifting ideas, and are tasteful products that you might not have ever heard of if she didn't recommend. So, I thought gosh why not do my own Favorite Things post, products that I fell in love with either throughout this year or am eyeing up for my own Christmas list.
I think I've got a list just for you to scroll through that will either end up in your shopping cart or maybe under your Christmas tree! Love being able to recommend items to you. Each product linked is an affiliate that I make a small commission from with no added cost to your purchase.
#1 Exuviance Performance Peel– this has changed my skin game this year…it's worth every penny!
#2 Gucci "Flora" perfume! I tested this out a few months ago while browsing the aisles at Ulta and fell in love! I love a good Gardenia smelling perfume and you can bet I am asking Santa for this one this year!
#3 Fer a Cheval Dish soap in "olive"– I bought mine local from a shop called Fig and Co. (if you're local you'll have to stop in their adorable shop in Manasquan) I did find an Amazon link though for those that are not here in NJ.
#4 Steve Madden Combat boots– I'm kind of a staple item girl when it comes to my clothes. As I get older and don't work outside the house anymore I choose items that are comfortable and cute. These are the perfect running to Walmart or the Duck coop boot. I switched the laces to the brown that they come with and truly wear these daily.
#5 Emile Henry scalloped pie dish
Did someone say, French, scallop, and pie??? This pie dish became a new staple in my kitchen. I can't wait to bake pies all Holiday season!
#6 Harwich Natural Woven Jute Rug, makes any room have that perfect pop of pattern. It truly is my favorite rug in the house!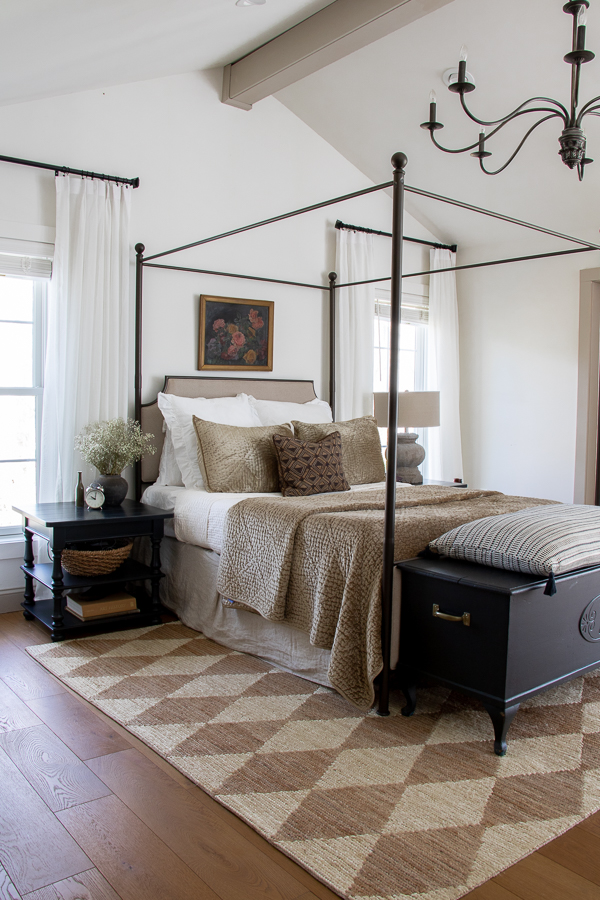 #7 My favorite hand cream during the winter months- mostly because I love it's fresh scent after all the Holiday scents.
#8 Woman's Study Bible– last year I received a study bible and it's changed the way I read my bible. This one is just gorgeous and would be perfect as a gift.
#9 This Embellished button down sweater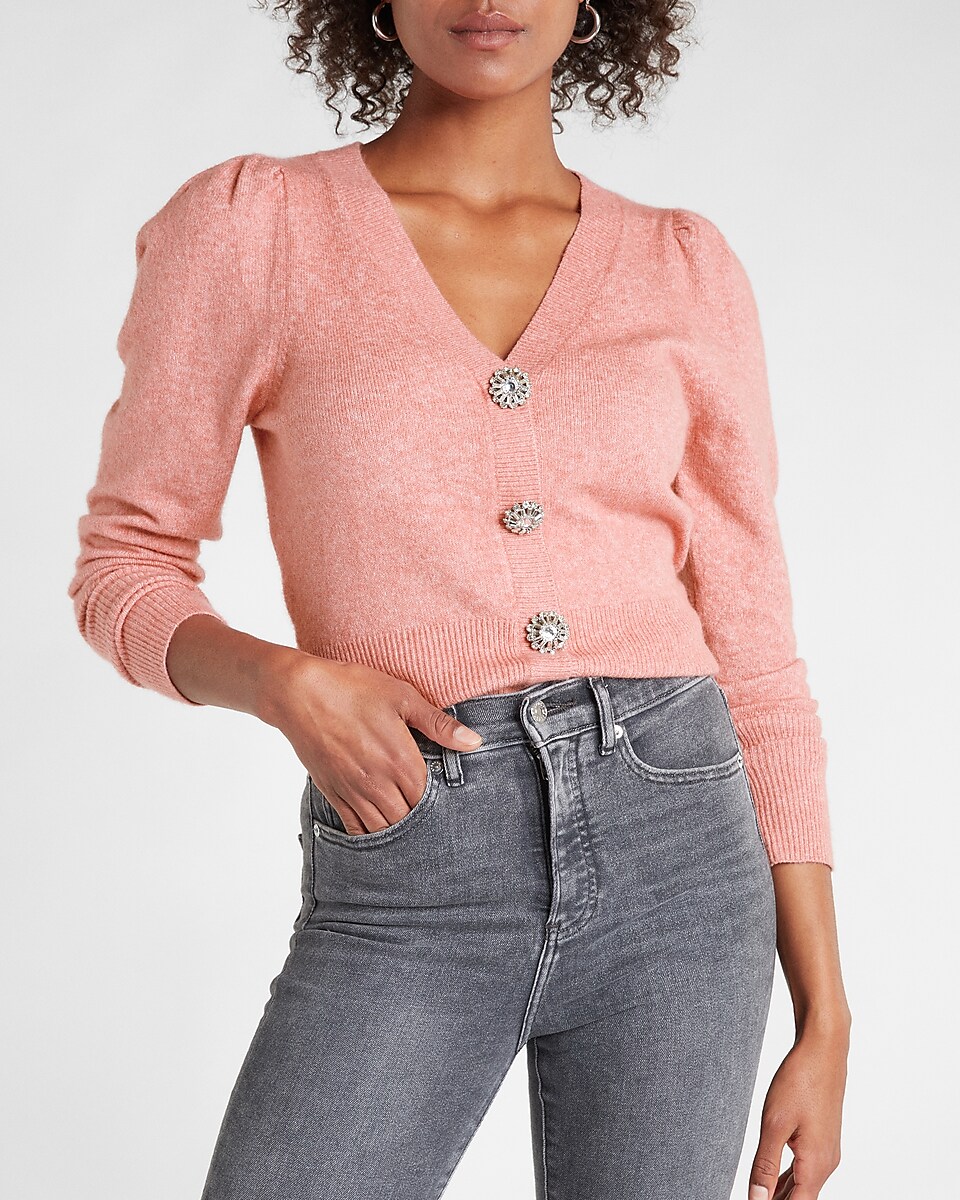 #10 Velour Robe Cozy season is upon us and that means mama needs a new robe to hang out in and this one is IT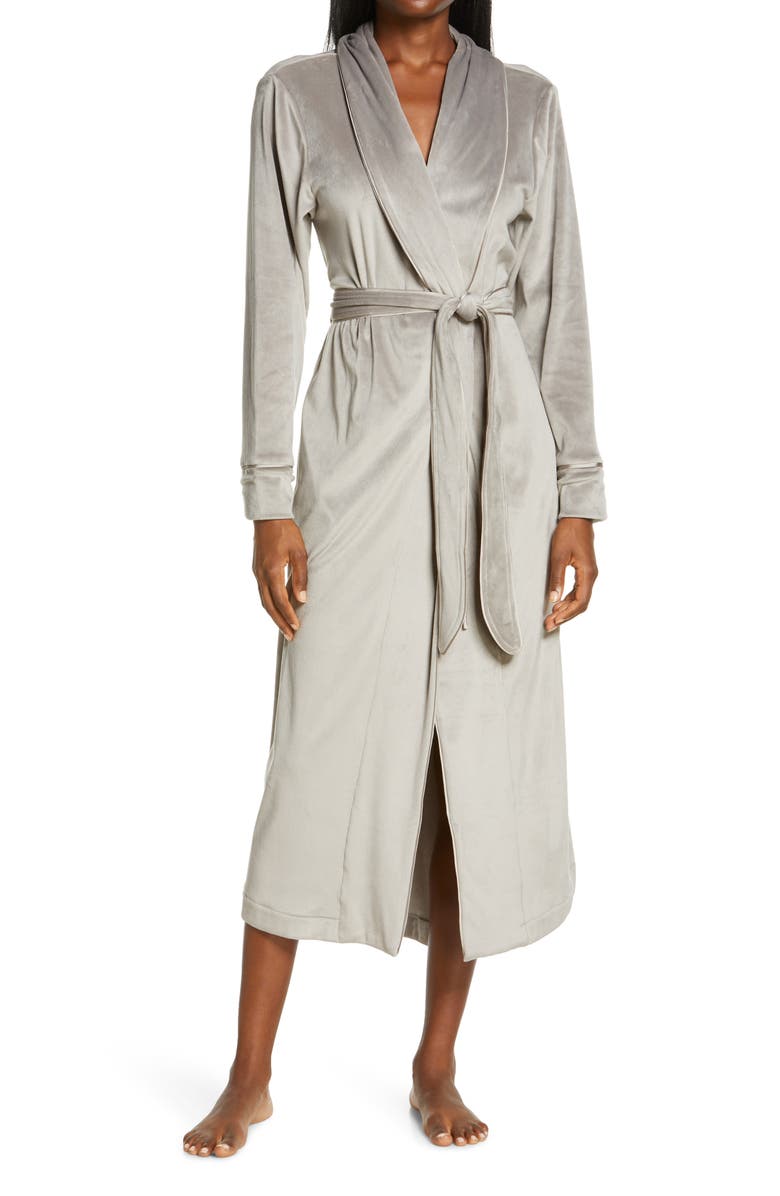 Please Pin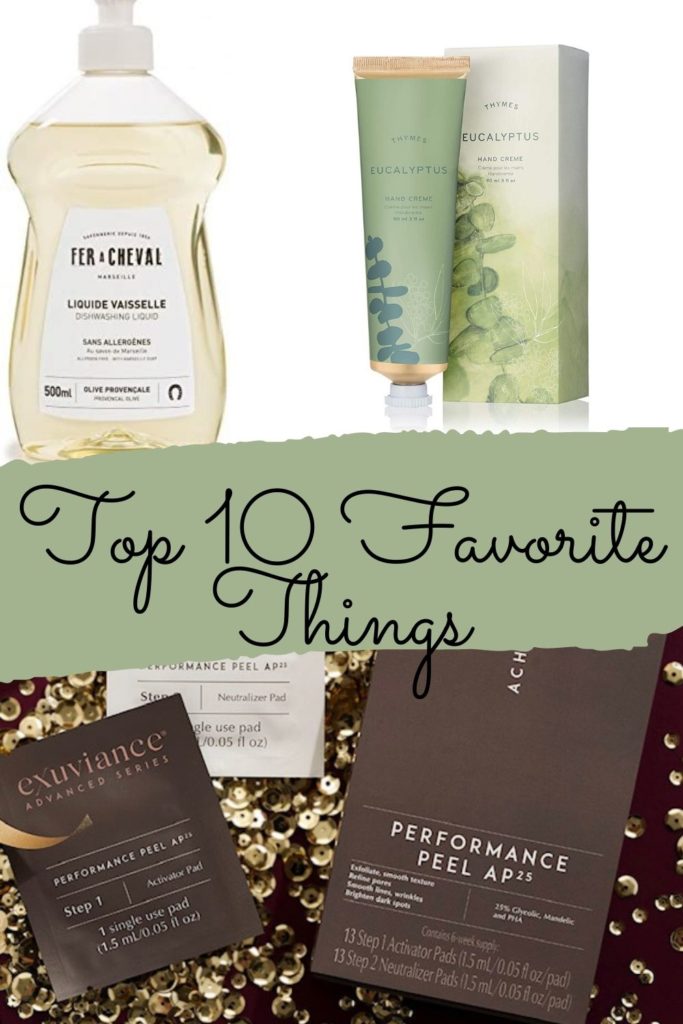 (Visited 1,361 times, 1 visits today)