Our bedroom closet was outdated, so we added this DIY barn door.
I can officially say that my barn door obsession has been satisfied since we now not only have one, but two barn doors in our home! Woohoo-I know I'm a lucky girl. I have that nice little tax return check to thank : )
The hubby and I have been dreaming of having a barn door in our Dining room since we moved in. Just the perfect touch for that added farmhouse character and for function too. That door I will be sharing here very soon. Well, not long after we started the makeover for our Master Bedroom I decided having a barn door to replace our not-so-pretty closet doors would make for a dramatic look. Our room has a french rustic look and it was calling for a Bedroom Closet Barn Door.
After the long hunt for creating barn door hardware on our own we decided to scratch that idea and do it the right/easy way. We browsed around for the most affordable hardware and  for one that was long enough for our very big wall. The door we felt would be easy to accomplish and I knew exactly what I wanted for this space. I had come across this photo of a door in a catalog and I had to recreate in for myself. Lets first take a look at the before photo…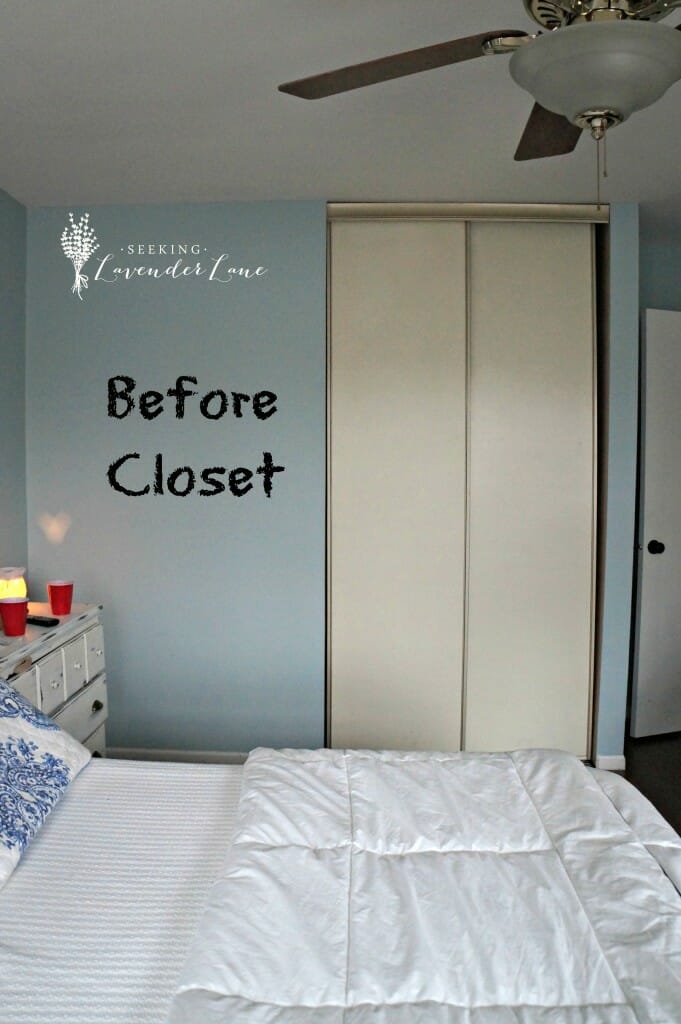 Like the red solo cups in the background…only water ; )
So, pretty horrible right? I honestly have never seen closet doors like this before we moved into our home. Remember when I updated my son's door with some spray paint? That was honestly a great update, and for my daughter's room…still working on that one, but here adding a barn door (especially with that empty wall next to the closet) was a perfect decision.
We first added a 1×4 piece of wood that I stained with driftwood
and finished in an antique wax and placed at the top of the wall across the top. This way the track would have a place to attach to in the empty doorway.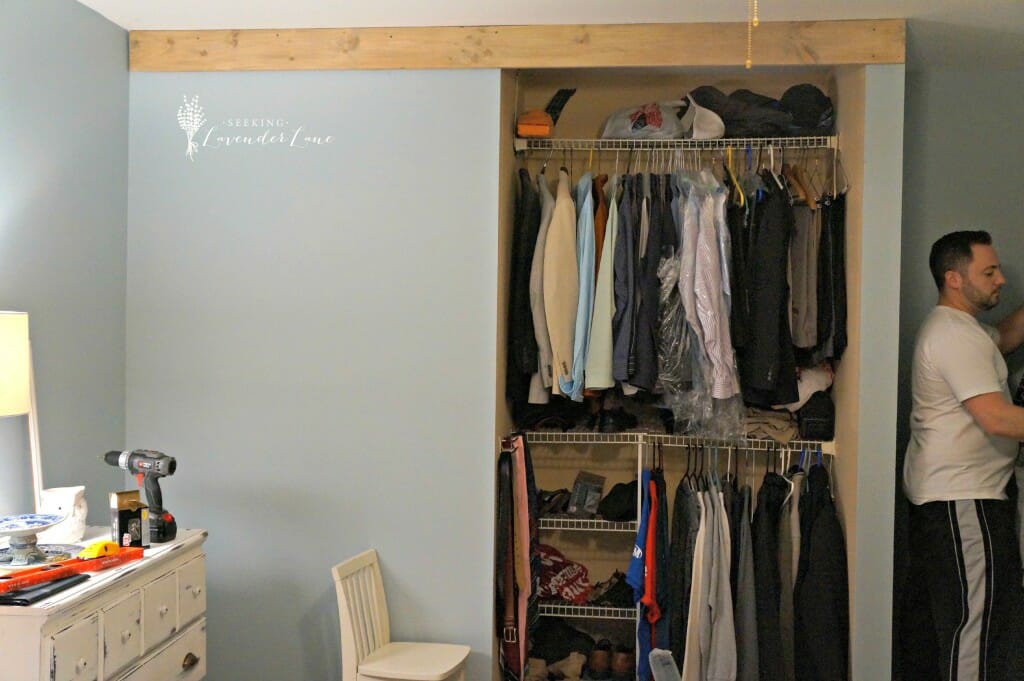 Sorry for the lighting, took this one at night.
Once, the wood was up the hubby added the barn door track, and yes we stood on that little chair in the above photo. No ladders needed! lol The barndoor hardware was really easy to assemble, as long as you measure correctly. We purchased our kit from http://www.barndoorshardware.com/loft-barn-door-hardware/ really good quality and beautiful material.
Next was to make the DIY door. Another really easy project to do…I promise!
Supplies:
Large 1/2″ thick pine plywood (cut to size)
1×4″ to Create frame
Weathered Grey Stain
White Flat Paint
Door Handle (yet to find one I like, that's affordable)
liquid nails
Cut all your pieces to size and assemble to wood with liquid nails and clamps or magazine crate (improvise when you don't have enough clamps) to hold together. Really important to have the liquid nails dry before moving, so let dry at least over night.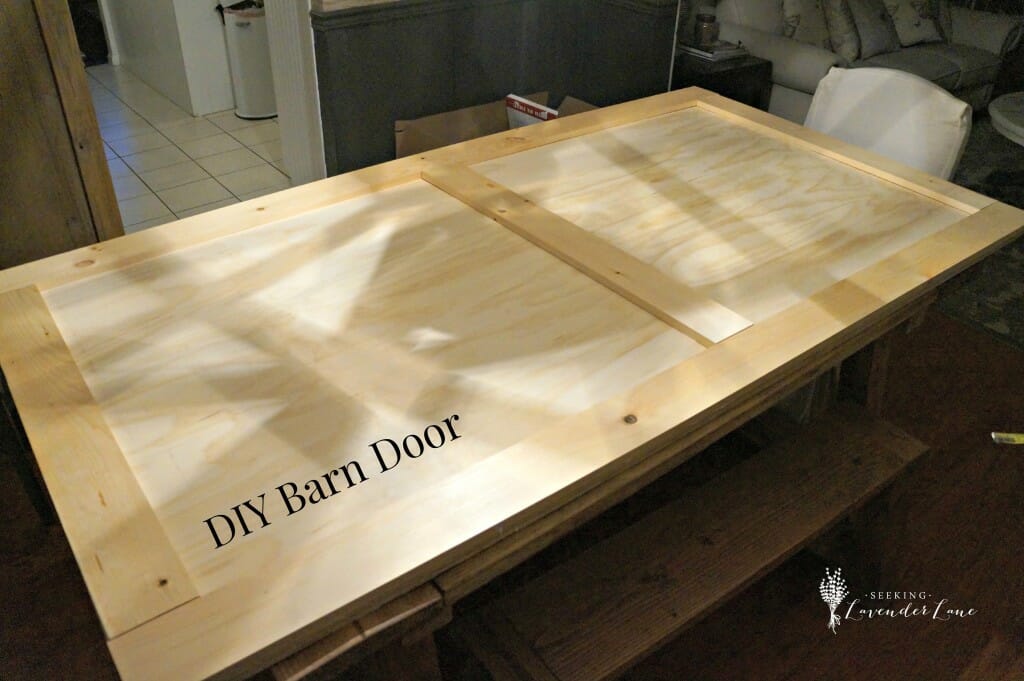 I really wanted to keep a clean look to my barn door, but adding a diagonal piece to the bottom and/or top would add a really amazing look as well.
Stain frame with the Weather Grey mix, this will create a great distress look once painted and sanded.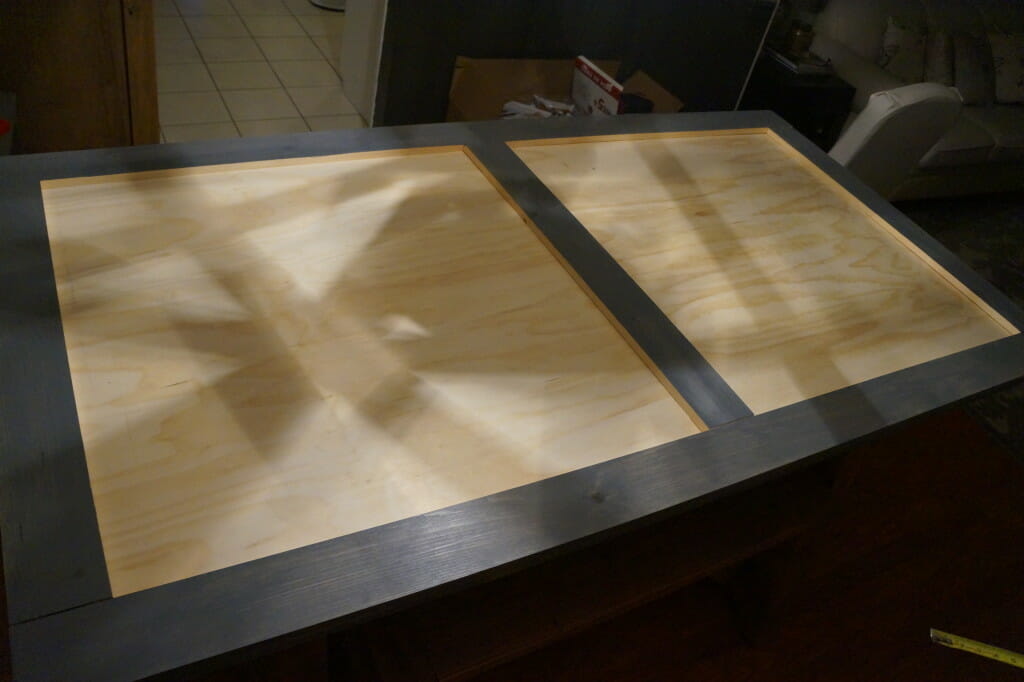 Next, paint over entire door white using multiple coats (3x).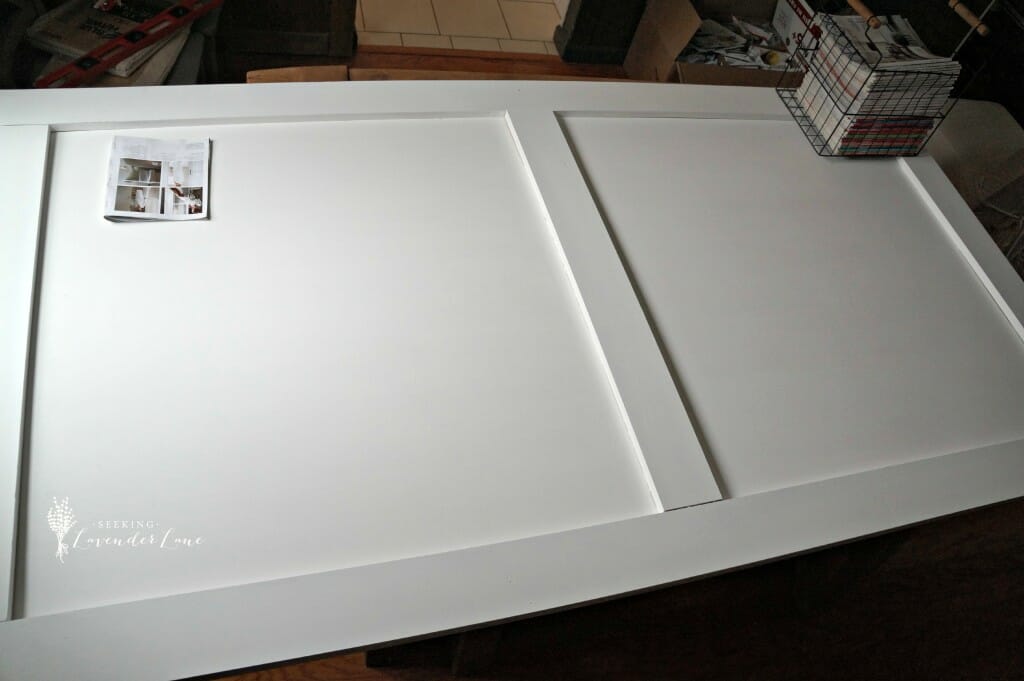 Sand down the frame to add distressed look.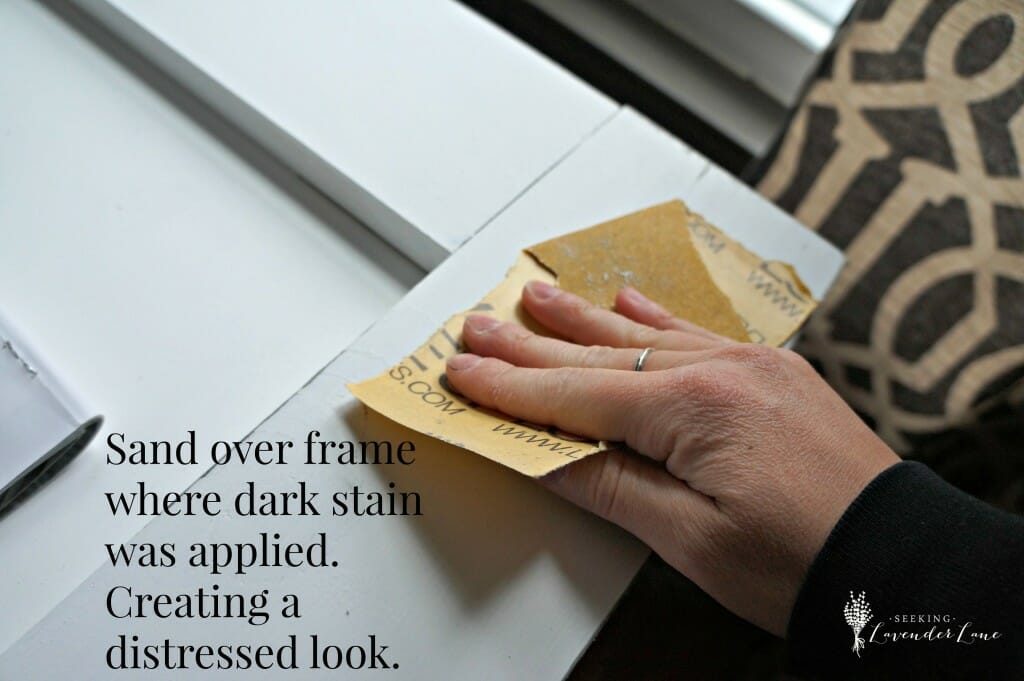 Then place onto track, once placing the wheels to the door, that will hold your frame into place even better.
Are you ready?????
Here it is!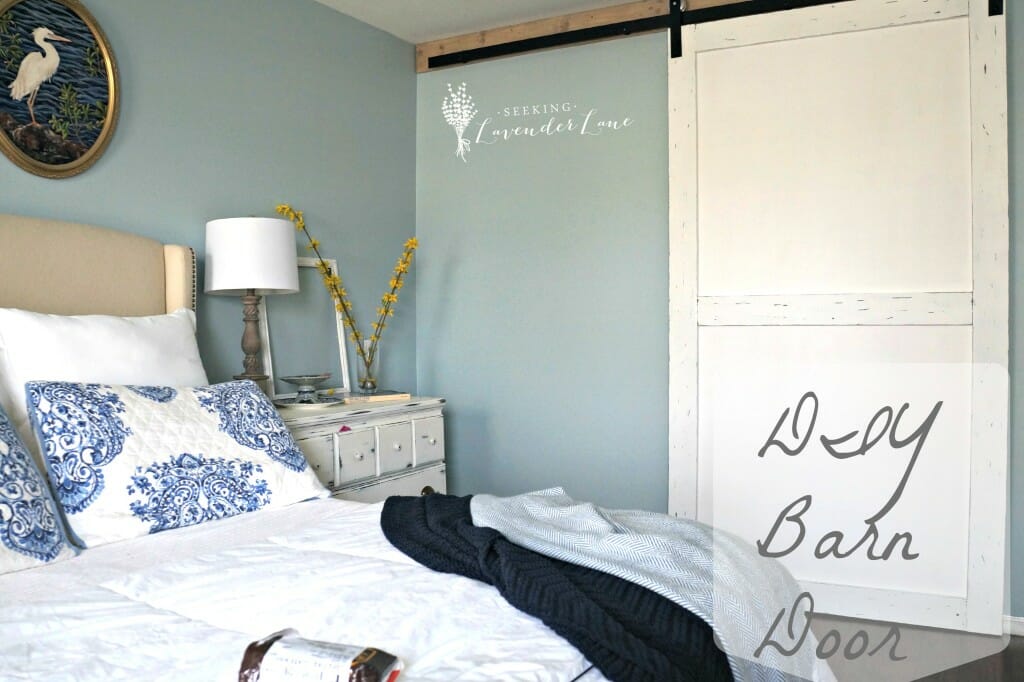 The look of the Barn Door as a closet not only adds function to the space, but really dresses up the entire wall!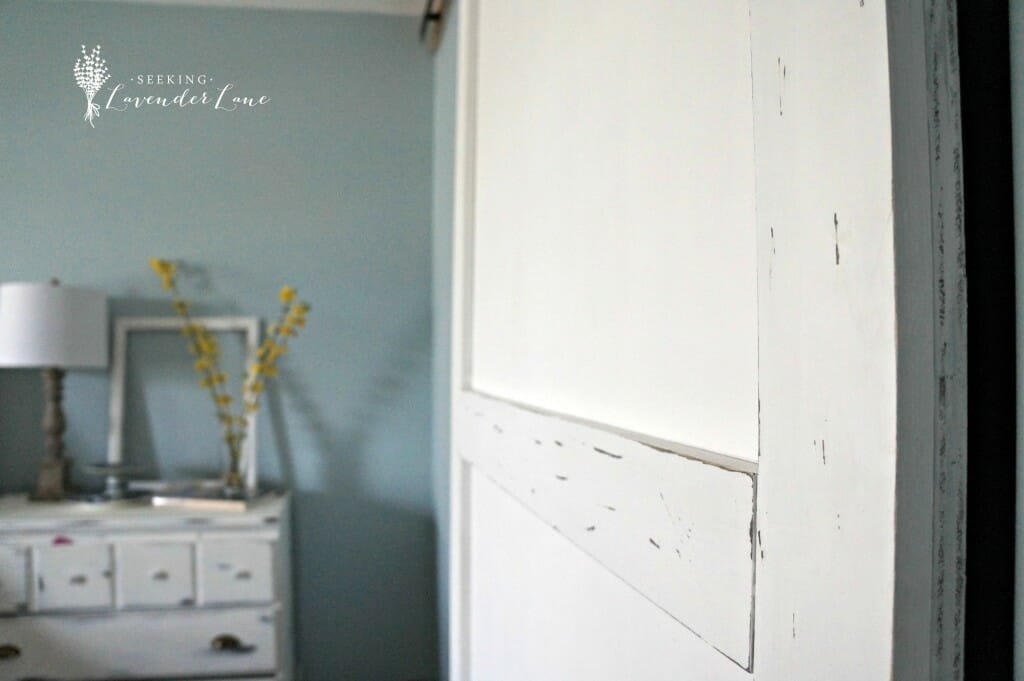 Here's a close up of the distress on the Barn Door. See how that dark stain came in handy.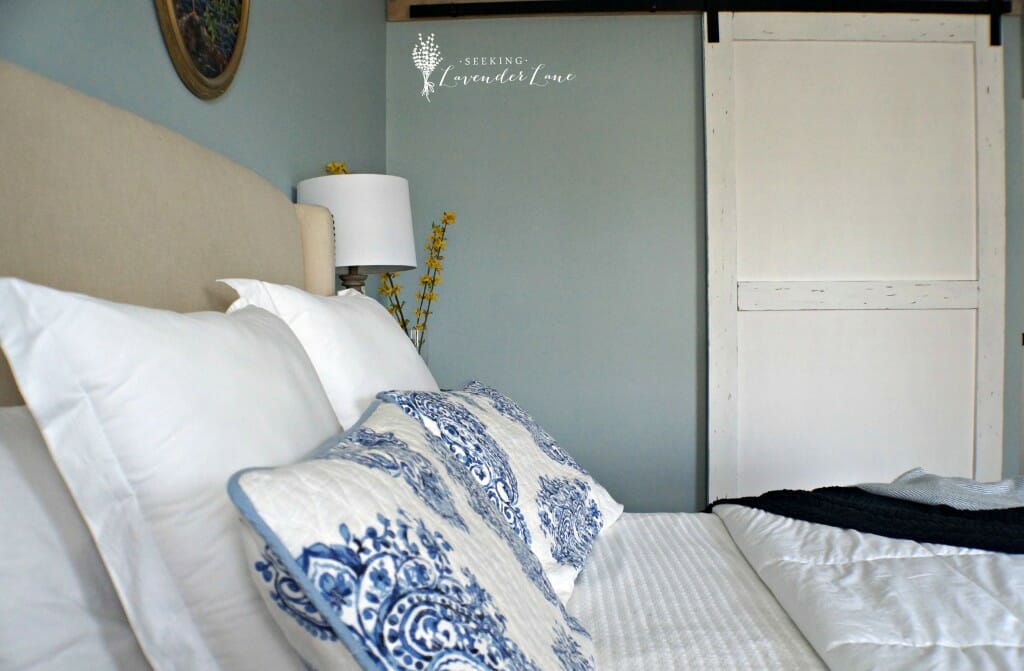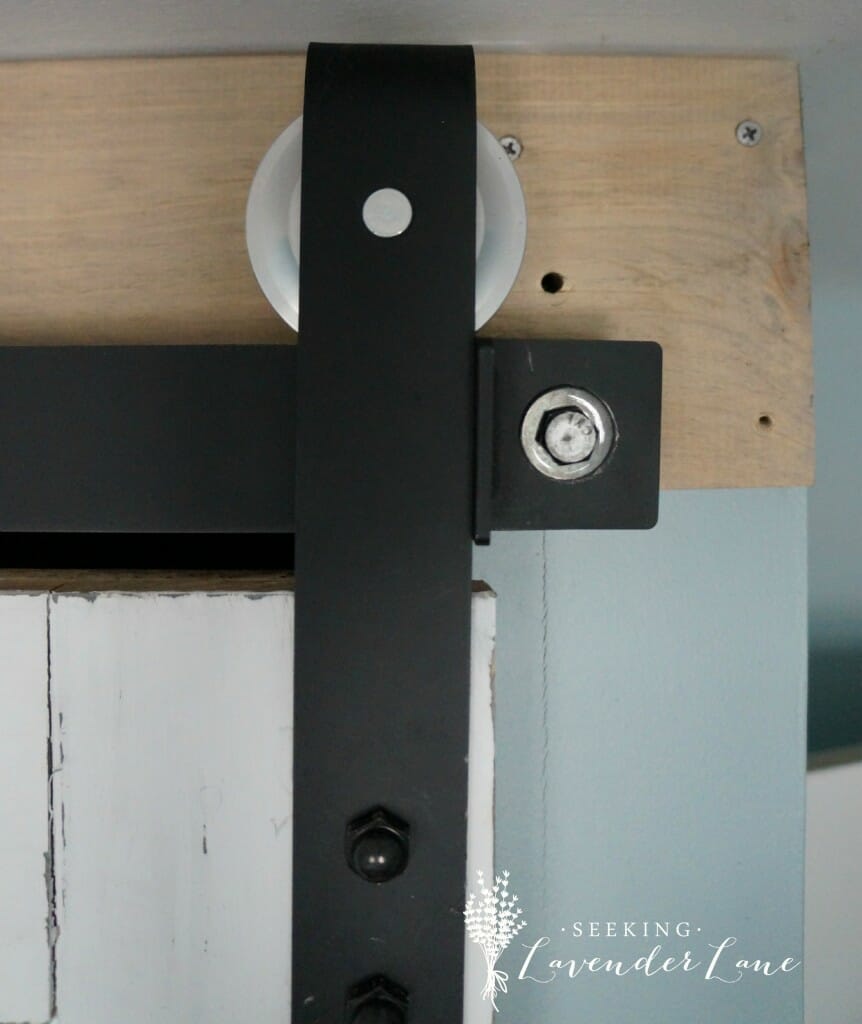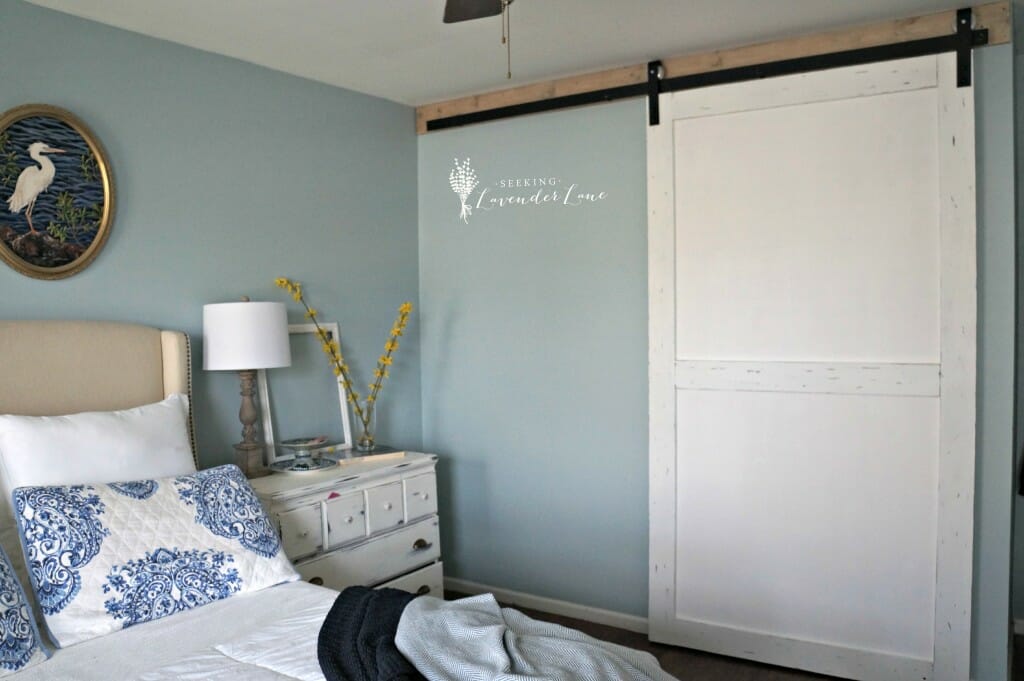 All that's left is to find a really great handle..that's super affordable. Anyone have suggestions where to find one, I would love to hear. What are your thoughts with the finish, should I go black or an antique brass here? I now my track is black but I have a lot of antique brass finishes in here.
I hope you all have a wonderful day! and thanks for stopping by : )
PLEASE Stay a While!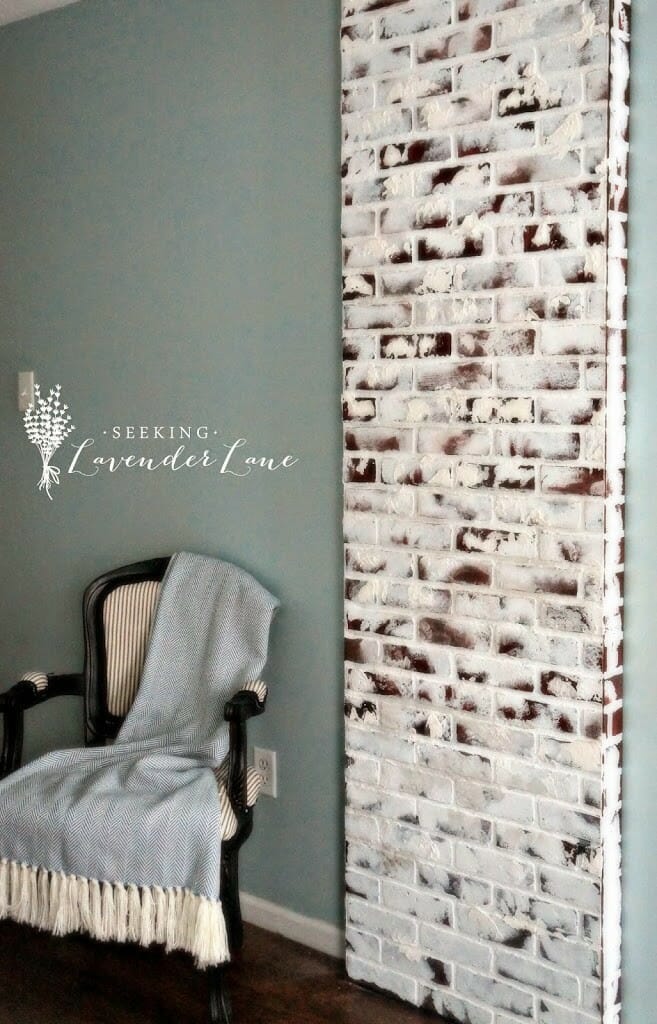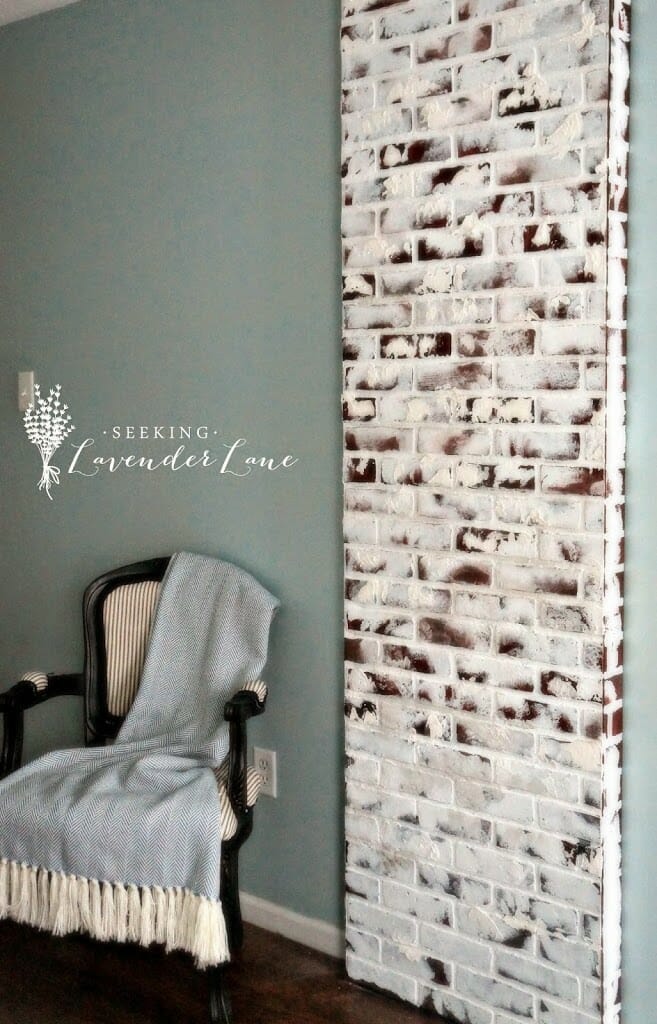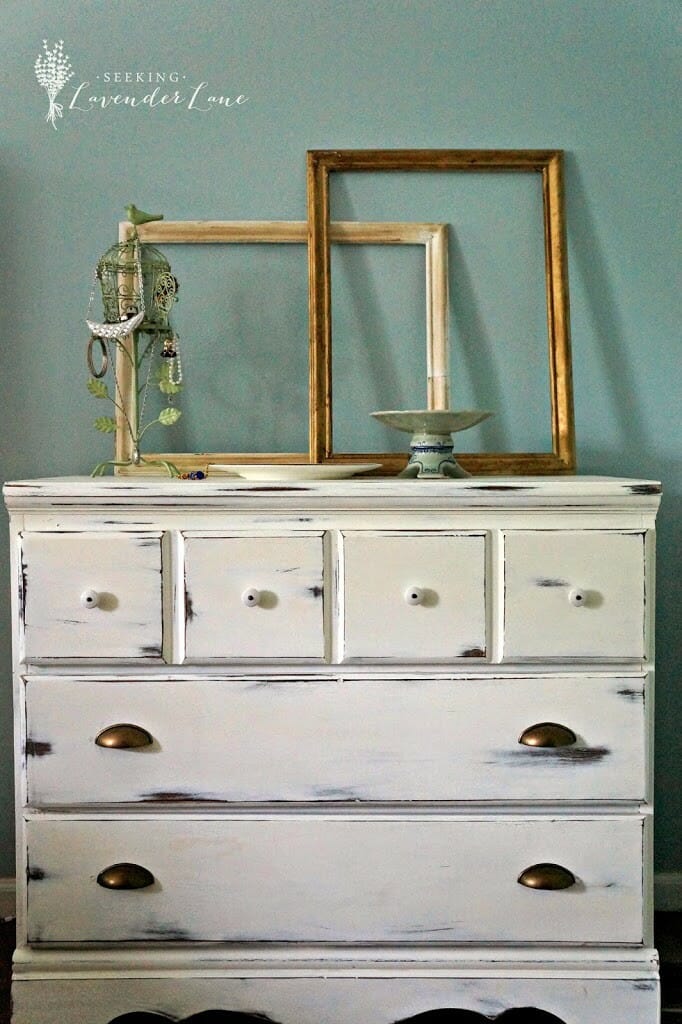 Linking with: savvy southern style