I am so thrilled with this simple little project I pulled off this weekend. I've been awaiting my canvas print of the "French Lady" from my curatated prints collection and when she arrived last week…I fell so in love! The colors and details were just perfection for our home. I knew I wanted to build out a DIY floating frame so finish it and it was very easy to do!
A floating frame could be expensive option to add to your canvas and it's really so easy to pull off that I decided we would just create our own. I'm sharing the simple steps and materials below on creating your own floating frame.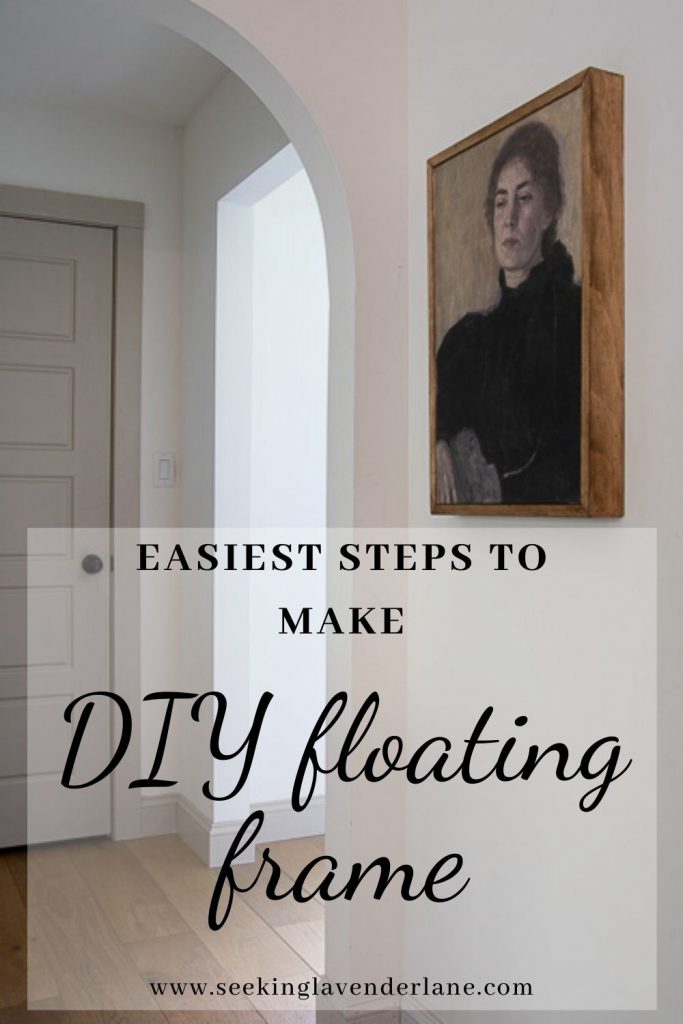 Materials for a Floating Frame:
1 x 3″ boards
Nail gun
Nail glue/liquid nails
stain/paint/dark wax (this is what I used)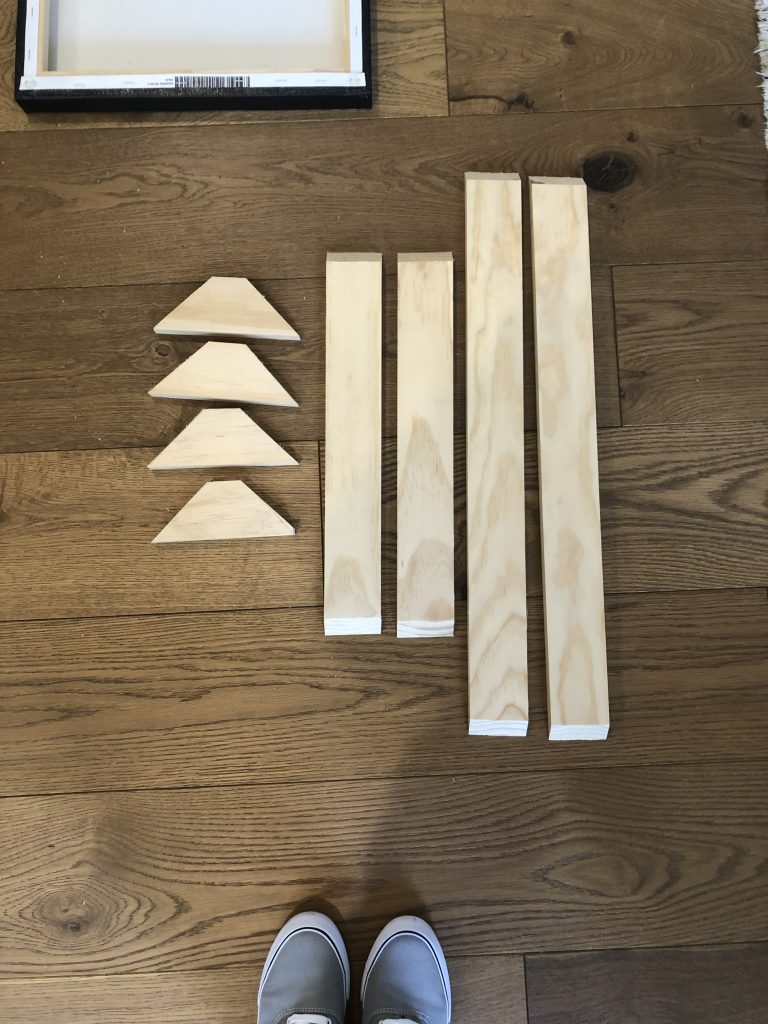 Cut your pieces to size! The inside corner should be the length of your canvas and the angles are each cut to 45 degrees.
For the corner pieces these are cut to 45 degree angles also to sit in the inside of the frame to support the canvas. Make one and then use at your template to create the rest.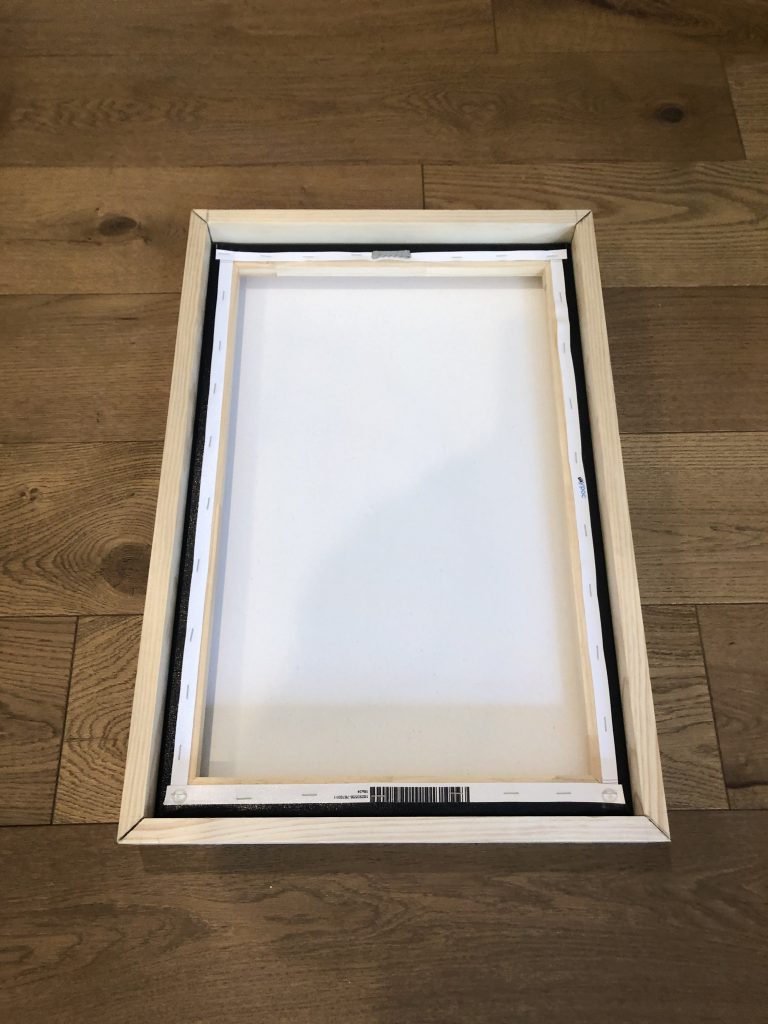 Check to see if the frame fits before assembling…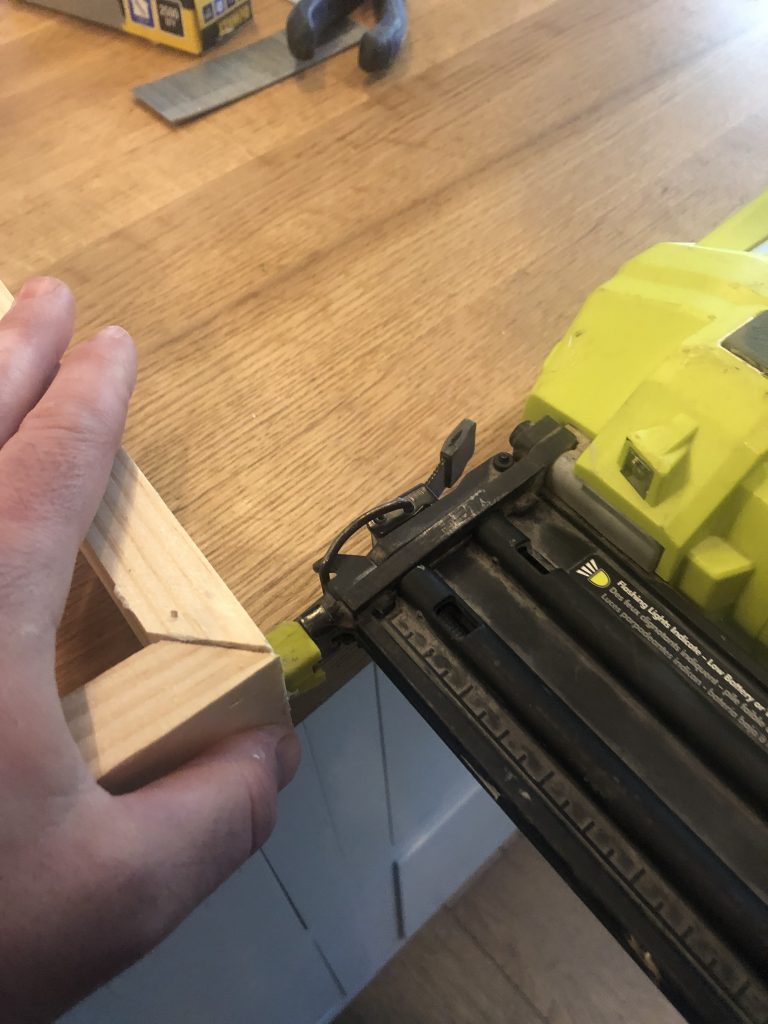 Apply nail glue or liquid nails on the corner and then attach using nail gun. Once the frame is together apply glue to your support pieces and attach with nail gun. Be sure to leave a 1/2″ gap from the back for space to hang.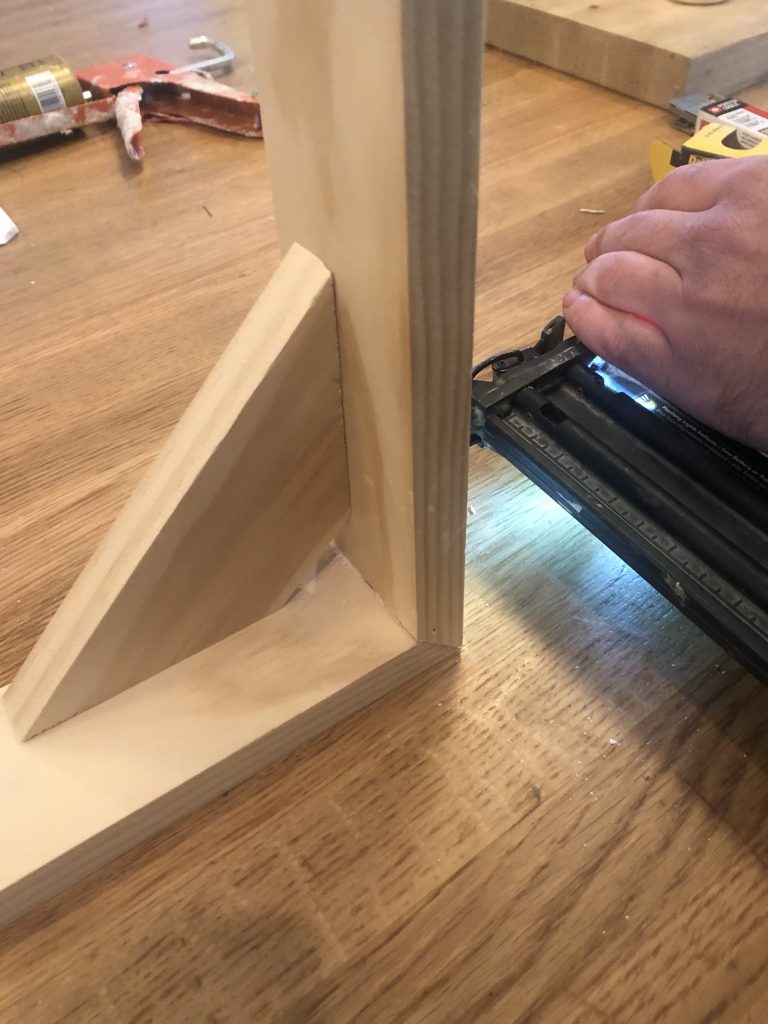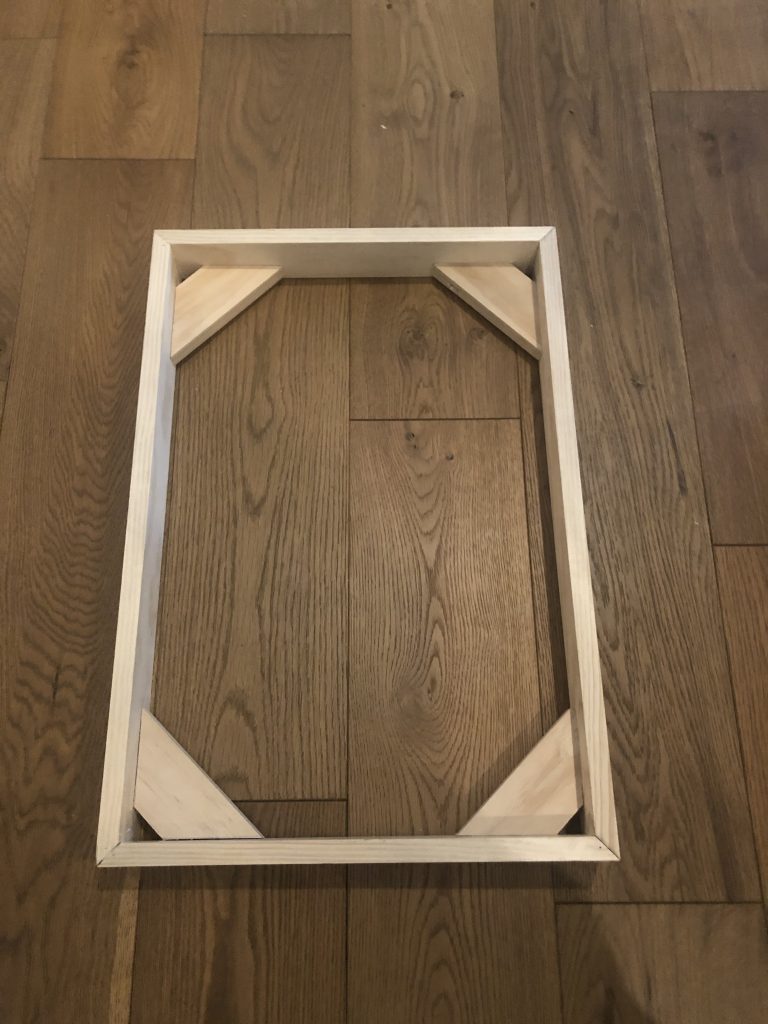 A really good question I got while share the process on IG, is how do you attach the canvas? Well with the fit of the floating frame the canvas should fit snug inside of frame. I sanded the frame and applied dark wax to give it a warm wood tone. You could paint or stain depending on your preference.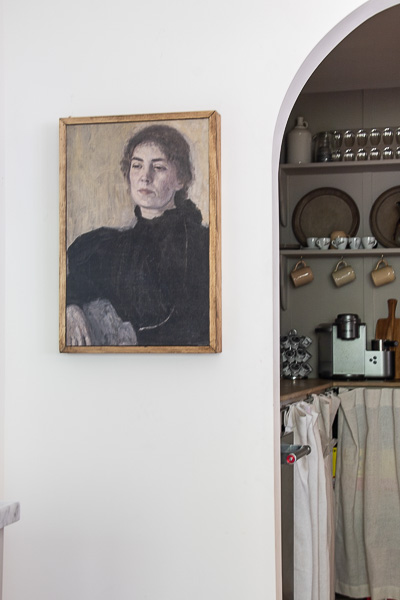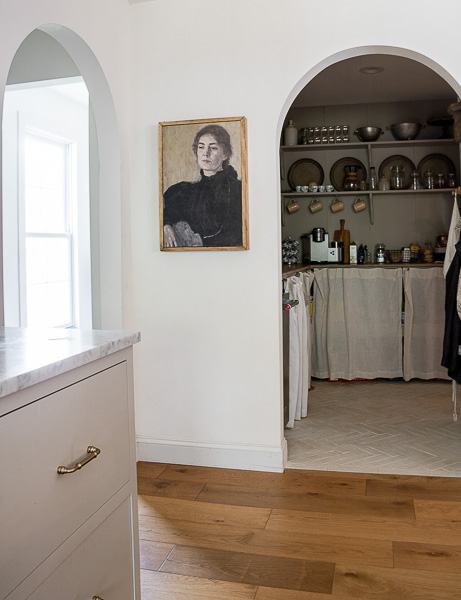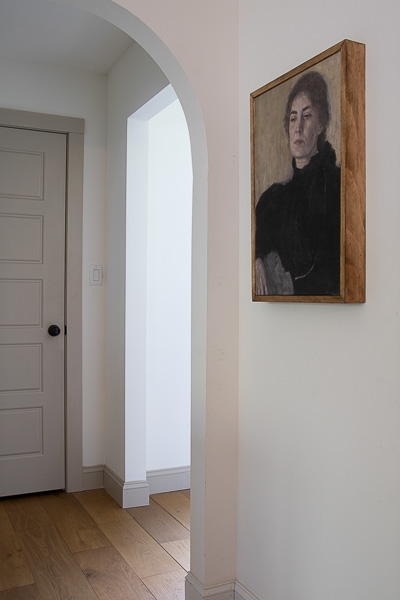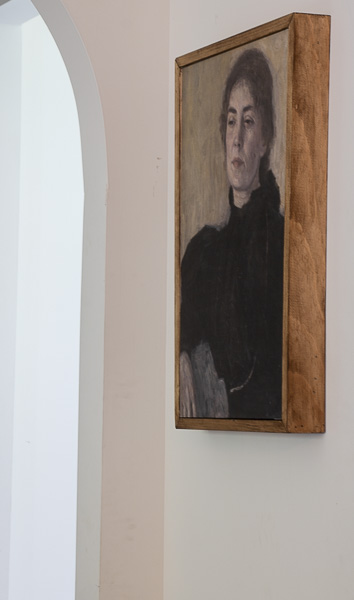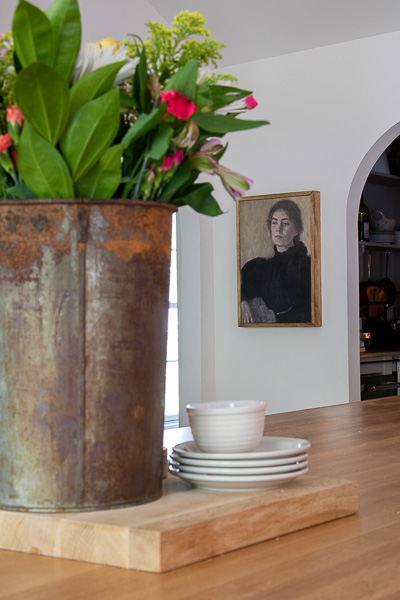 You can order your vintage prints to frame or try out this option with ordering the download and having them printed on a canvas. I ordered this one from Costco, because it was the cheapest option I had found and the quality is so good! I love that a floating frame doesn't only have to be for modern artwork or a photograph the sleek lines and vintage style art totally works here!
(Visited 5,079 times, 8 visits today)