I am really excited to be back to participate in another Home Depot Gift Challenge! Today I am sharing how I created a DIY Rope Frame.
If you are not familiar with the Home Depot Gift Challenge, it is where a bunch of friends and I choose a material to use from Home Depot to create a project that would be a great gift. Each month the material is different and so is the "person" who receives the gift.
This month we had to use Rope to create a project that would be a great gift for a friend. Well, automatically I thought nothing is better than a picture frame. I feel I have given so many picture frames as gifts to my friends and have received so many as well.  So, how about a DIY Rope Frame. This for sure would be a much more personal touch to giving a frame since it is all DIY.
I did think about being a little risky and create a bench at one point, but I kept coming back to this cute design for the walls. Even though this is a "friend gift" I thought how adorable this would be on my walls in my upstairs hallways since they are still pretty bare. So off to buy some rope and then to the craft store to pick up the rest of my supplies.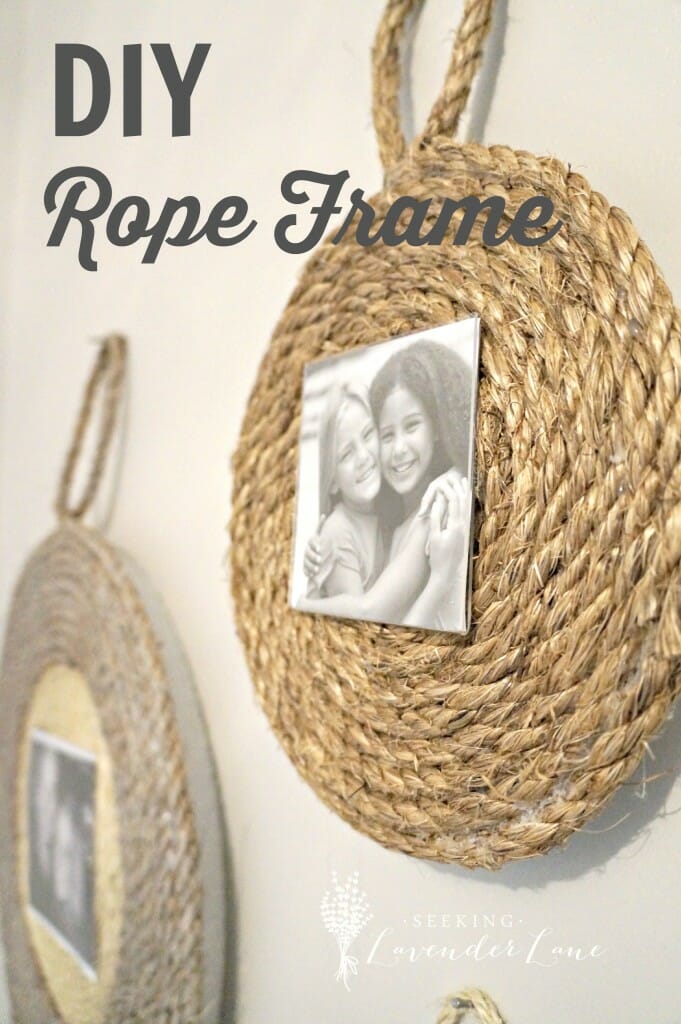 And how perfect is it that the sample photo that came with the plastic frames are of friends?!
Here is the materials you will need for the project.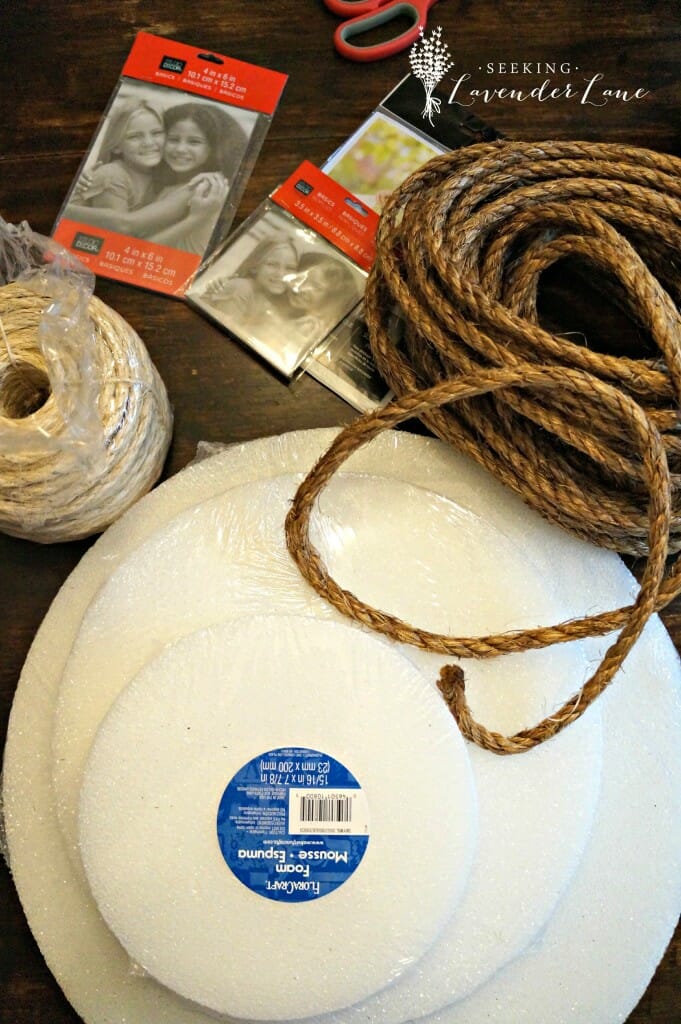 1. Rope (Stop at your Local Home Depot to pick up any size rope you choose)
I really liked having the two different sizes to give the frames some interest.
2. Styrofoam Circle-Found these in the floral section at Michaels
3. Hot glue gun
4. Magnetic picture frames-Also, picked these up from Michaels
Once, you have your supplies you are ready to put the frames together.
Start by hot gluing the styrofoam closest to the center of the circle. I chose to not start the small one in the center since the frame was covering this part and using the thicker rope helped keep its shape.
Continue to glue and wrap rope around all the way to end of styrofoam until all edges are covered.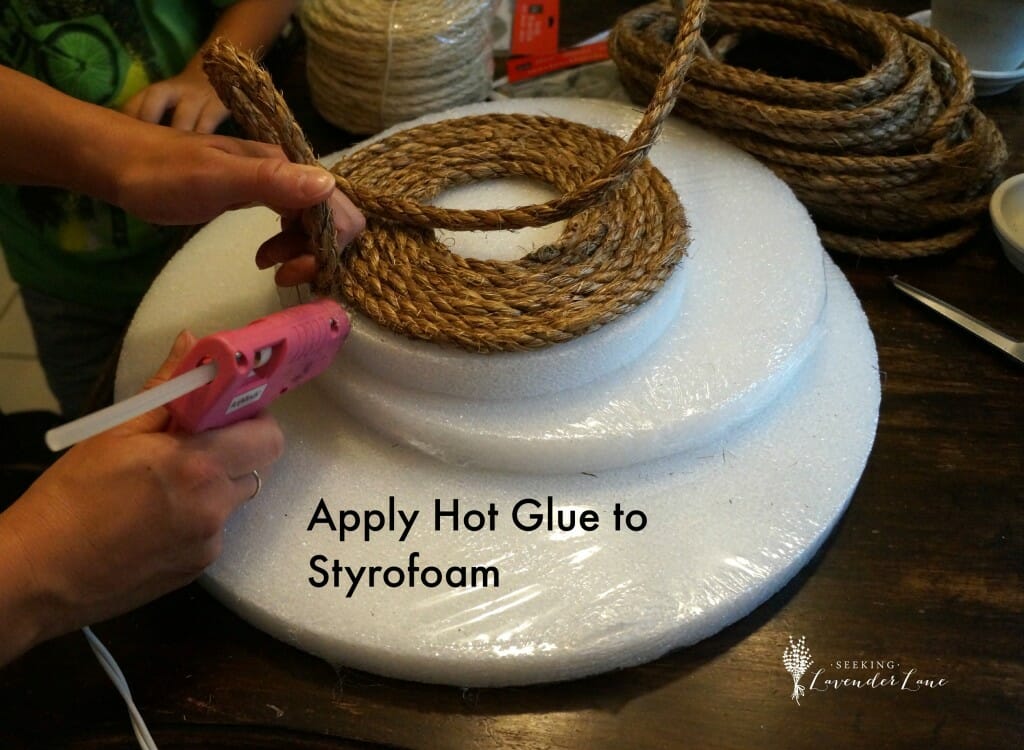 Add the rope quickly to hot glue doing small sections at a time.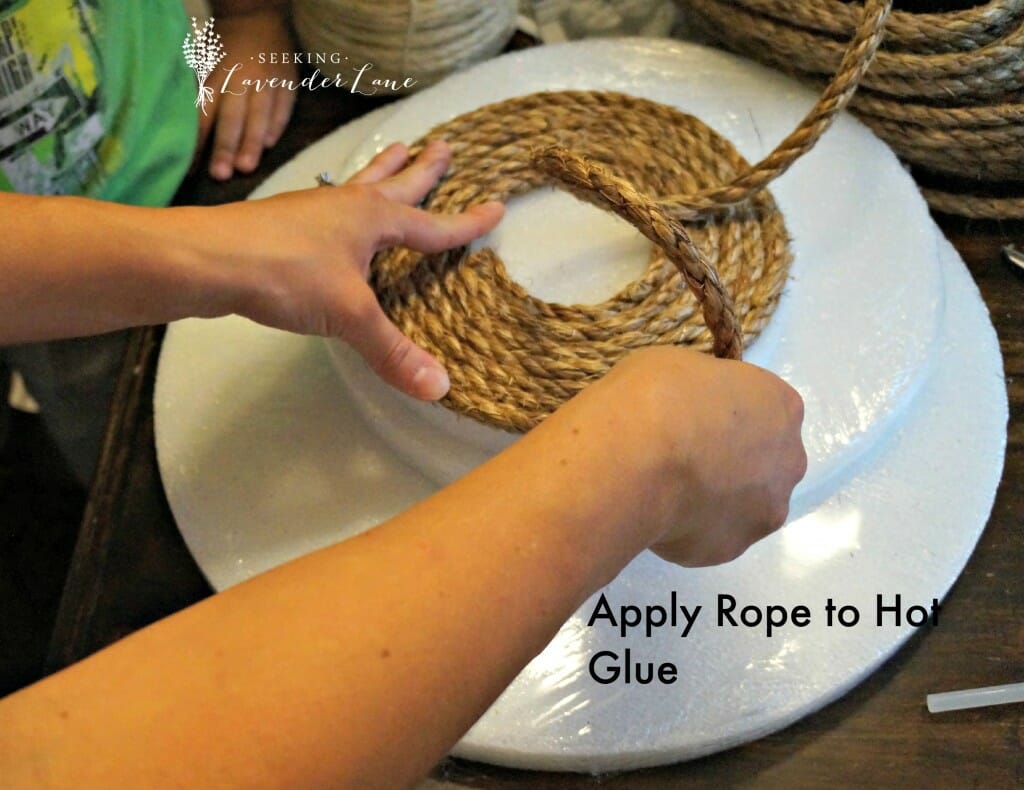 For the other two frames I chose to start in the center, since each one I had used the smaller sized rope. Finding the center will help best to create a perfect circle. If you notice that your rope is not perfectly in center continue gluing rope to outside of rope until is even on all sides. Don't be afraid to go past the styrofoam edge.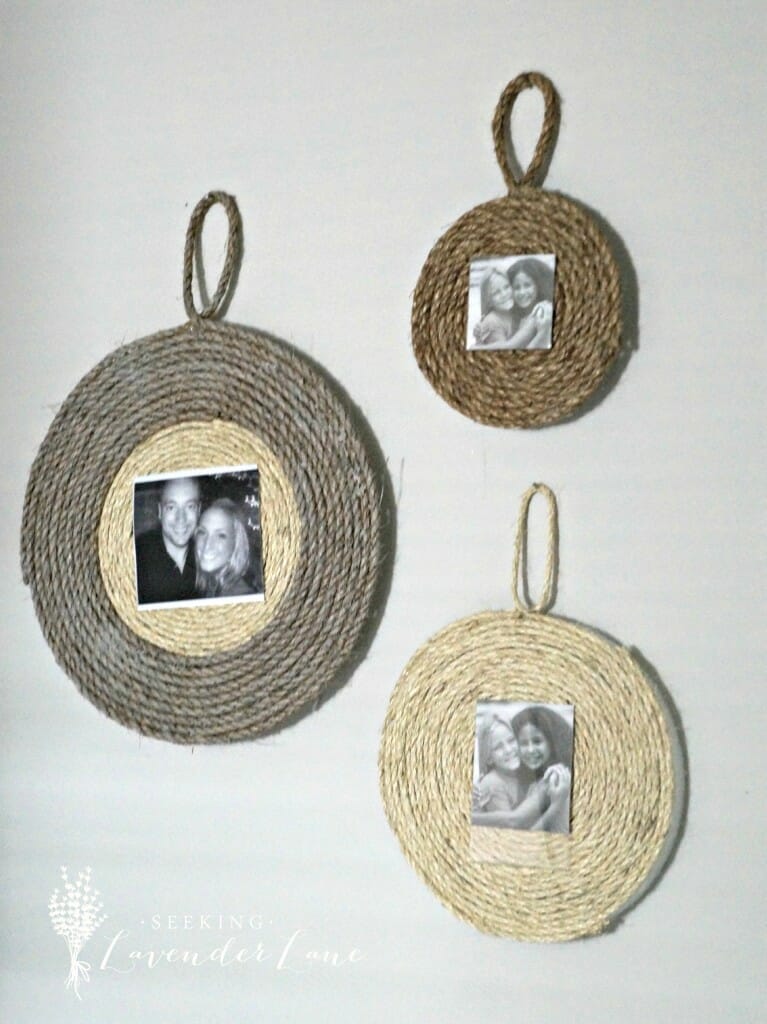 I added both ropes to the large circle foam and stained the thicker rope with driftwood. I liked how this gave it more interest, yet they all work nicely together.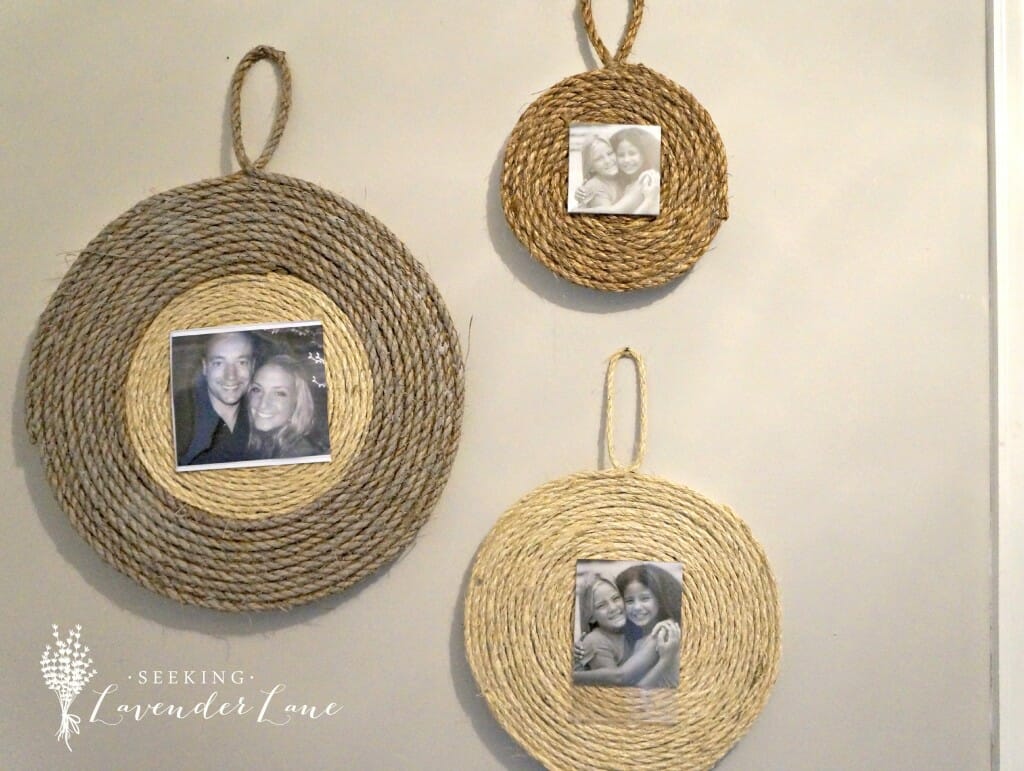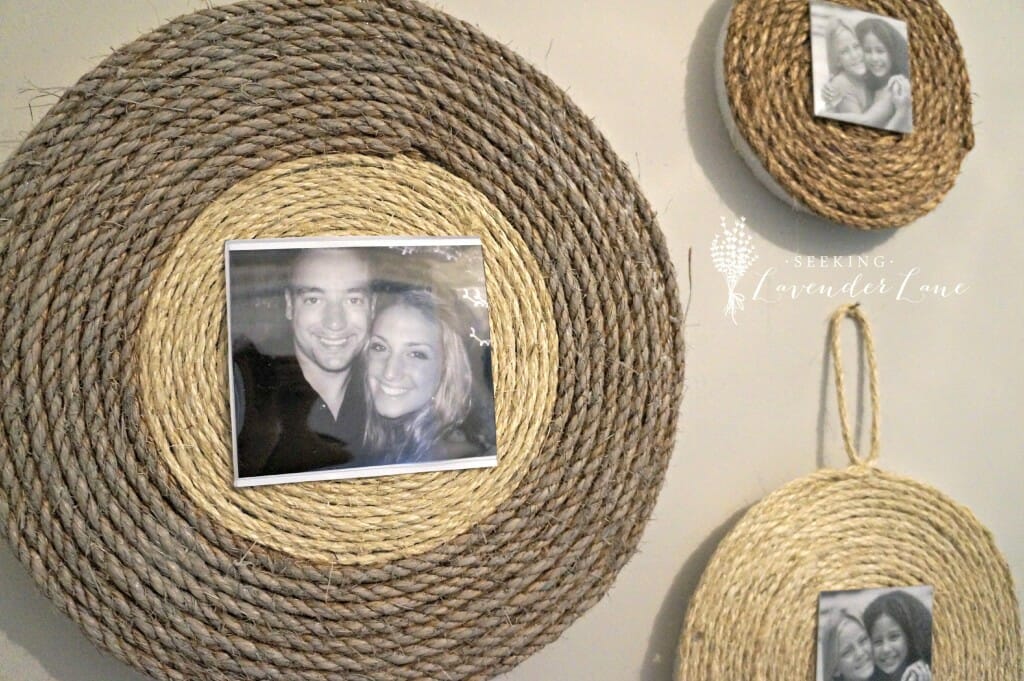 That photo above is the only black and white I could find in my stash of photos. It is from our honeymoon…we look like babies!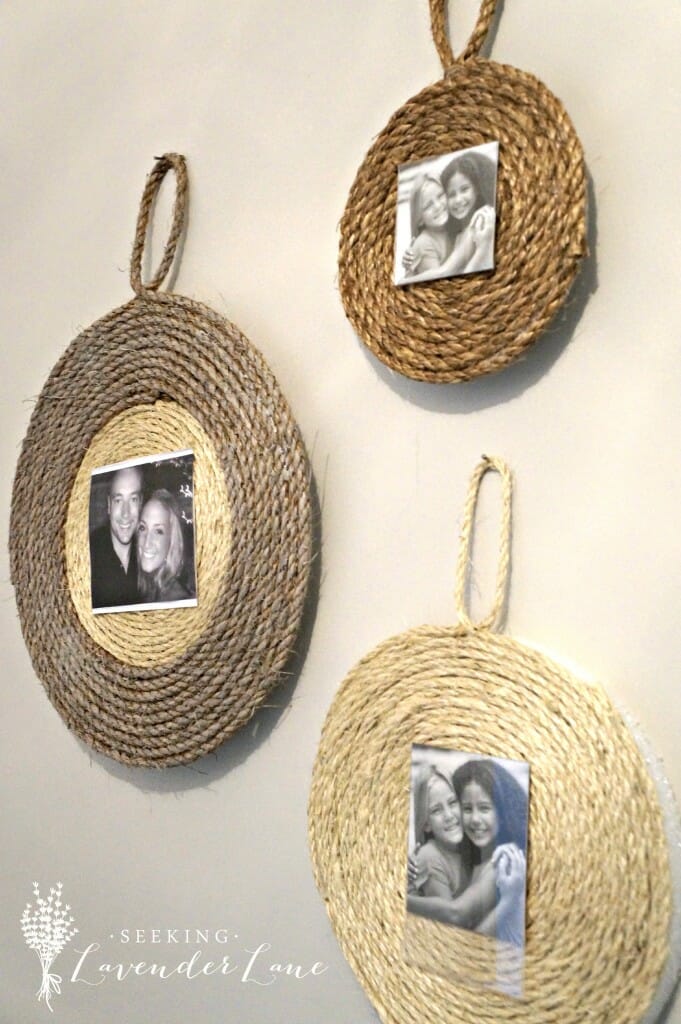 Sorry for the poor photo quality, these are taken in the hallway where there is only natural light from the bedrooms.
I think these turned out adorable, I can not wait to get some photos taken during vacation to add to the frames. I may even add a knob so the frames don't look like they are floating in air.
As you may see from some of the photos that the styrofoam from the side is peaking out. You can for sure cover the sides just as you did the front. Where these frames are you barely see the sides unless I'm taking a photo  from every angle, as I did.
These could be really fun in multiple colors or if you went with one really large size frame.
Please stop by all the other lovely ladies that participated in the DIY Home Depot Gift Challenge!
and
Check out my last project from the Home Depot Gift Challenge…using concrete!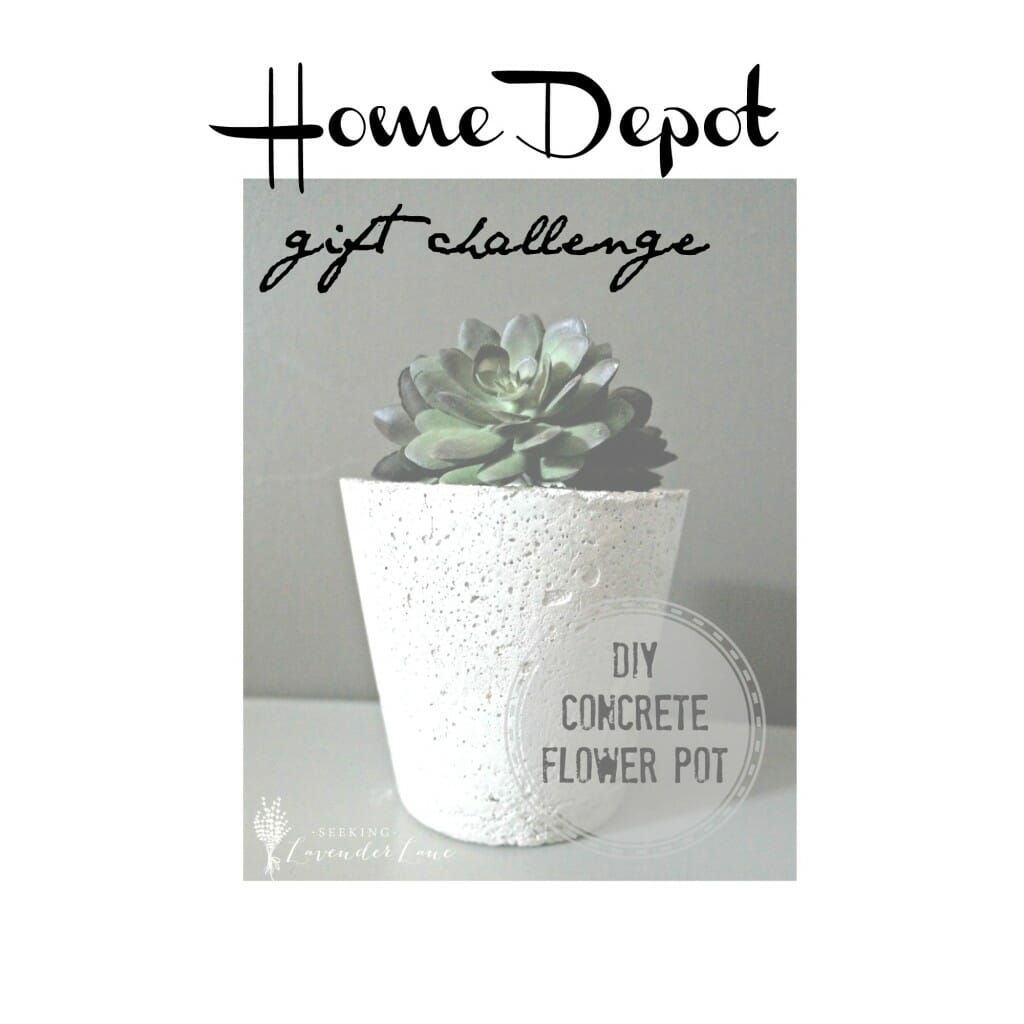 (Visited 532 times, 1 visits today)