This project is coming right before the Holidays when you'll need plenty of cookie trays, and also before we move into our new home and will need new decor for our kitchen. I wanted to make mine more personal with the year we got married, so this could also be something you can create and gift a new couple or homeowner.
This is a collaborative post with Walnut Hollow though all opinions are my own. 
I've teamed up with some of blog ladies to represent Walnut Hollow products and ideas you can use in your home. See below links to other projects as well as a GIVEAWAY! So, my initial plan for this project was to create a lazy-suzan, but then when I ordered the wrong product and I had two Pine circle plaques, I decided to create a tiered tray instead.
Supplies to create DIY Tiered Tray
Rescue Restore Paint-Paris Flea Market and Gathered
Wood dowel
liquid nails
nails
How to Make DIY Tiered Tray
First apply paint to both circle plaques. Once dry apply painters tape to create a "grainsack" pattern.
Use blow dryer to dry quicker (low setting)
Once, dry, apply mesh stencil to create and EST. date (or pattern/design preference). You can use rescue restore paint or chalkart (which I may prefer).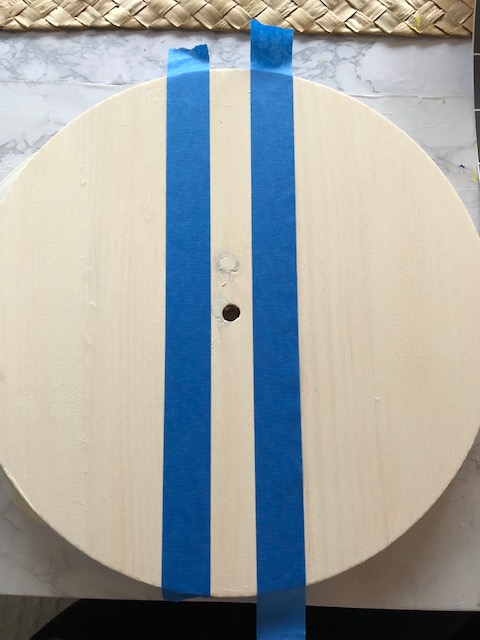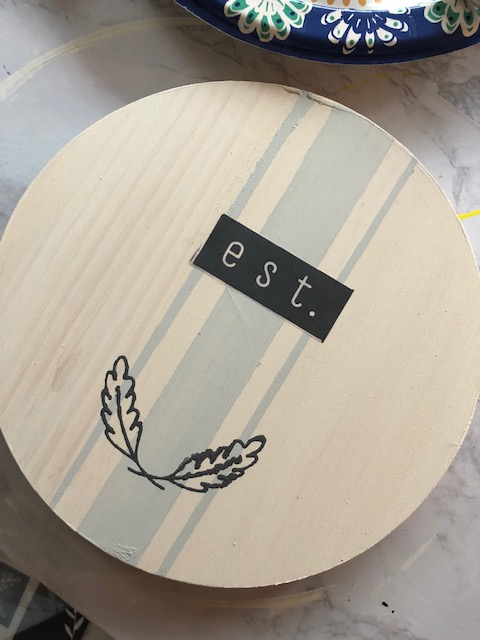 Assemble Tray
Cut dowel to around 4″ and apply with liquid nails. Nail through circle plaque into wooden dowel to keep in place and let dry.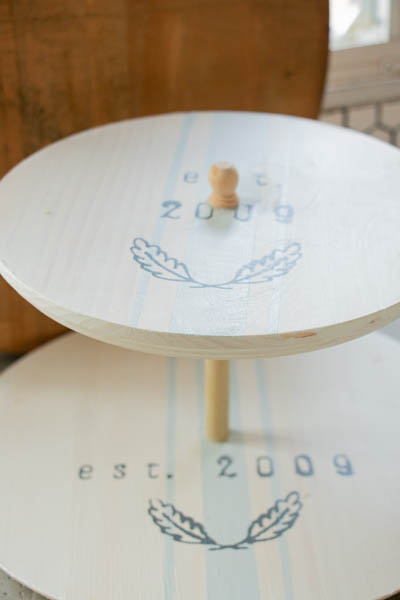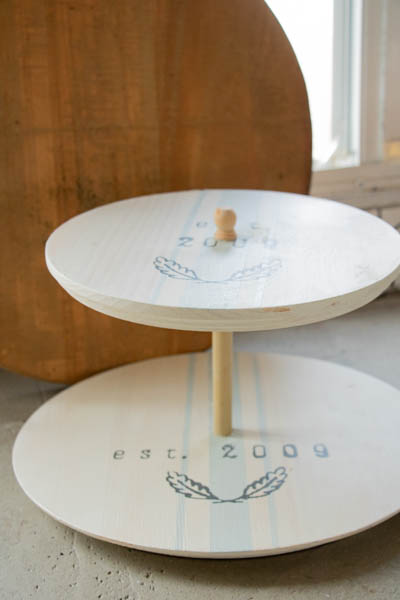 See more Walnut Hollow projects below.
Head on over to Walnut Hollow for dozens of surfaces that are ready for your creative ideas… Plus, we're hosting a GIVEAWAY!!
Visit these other project ideas with surfaces from Walnut Hollow to enter to win!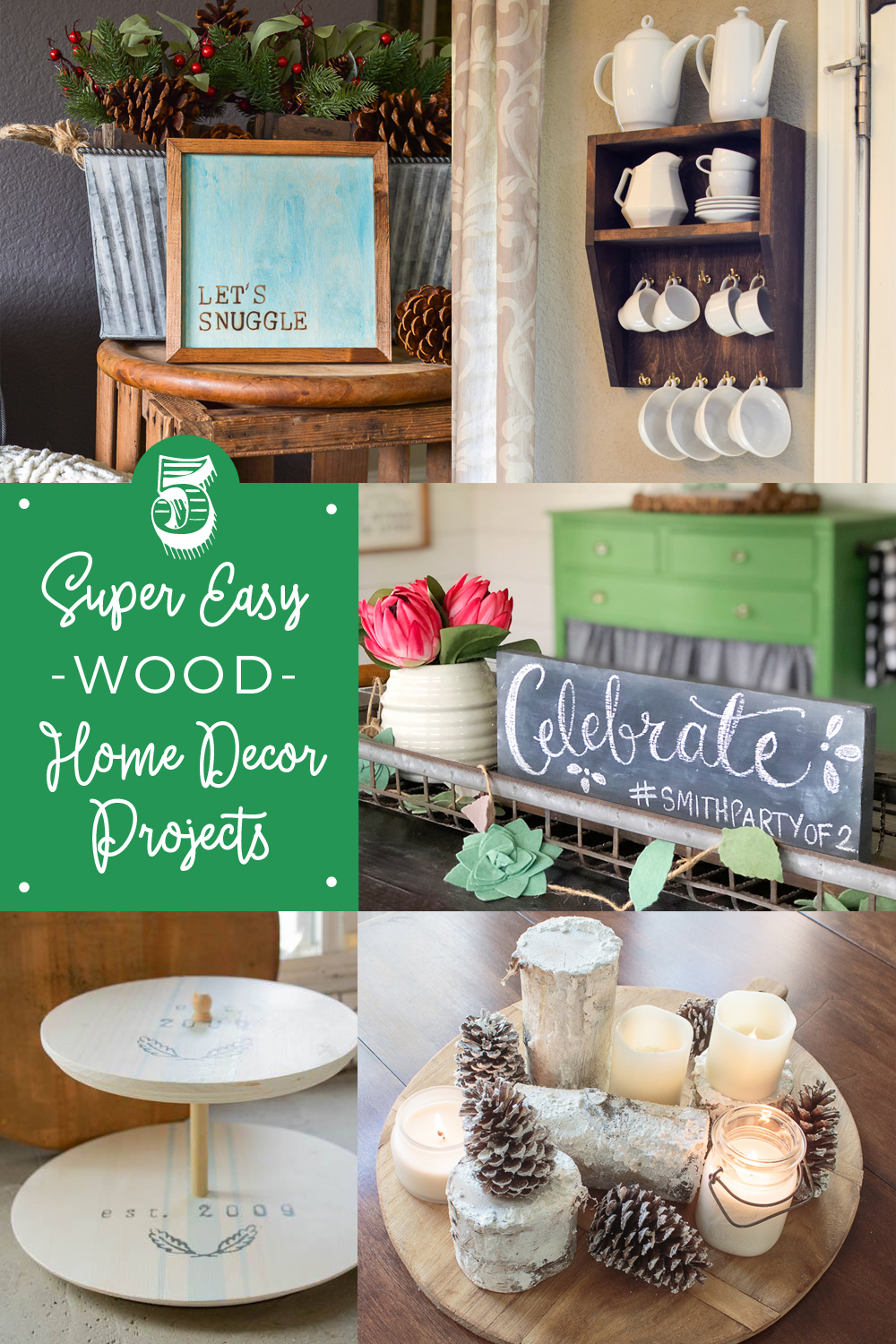 Walnut Hollow Sign Kit Giveaway
Atta Girl Says created a wintery centerpiece with birch logs
Major Hoff Takes a Wife fashioned some clever coffee storage
Seeking Lavender Lane assembled a tiered tray from clock faces
Hunt and Host whipped up a cozy winter sign using her hot tool
Robb Restyle shared an easy chalkboard sign project