Friends this post is very different than most of my posts. The porch I photographed for this, isn't my own. See, I was eager to share our Farmhouse porch with you all with this post in mind, but unfortunately, the slow pokes around here (my nice words for the sake of this post) didn't get to finishing our siding on the porch until this weekend. Luckily, one of my local followers volunteered her beautiful porch for me. It was the sweetest gesture and of course for her allowing me take photos I let her keep the decor for Christmas. It was the least I could do, so I present to you today this gorgeous Kirkland's wreath and Christmas styled porch at a local friend's home. Come take a peek…
I started off with this already beautiful wreath from Kirkland's, click here to shop!
and then I added  (2) of these cute antler's to the wreath for a fun twist to the classic style. Just add some floral wire around antler to help keep it in place on wreath.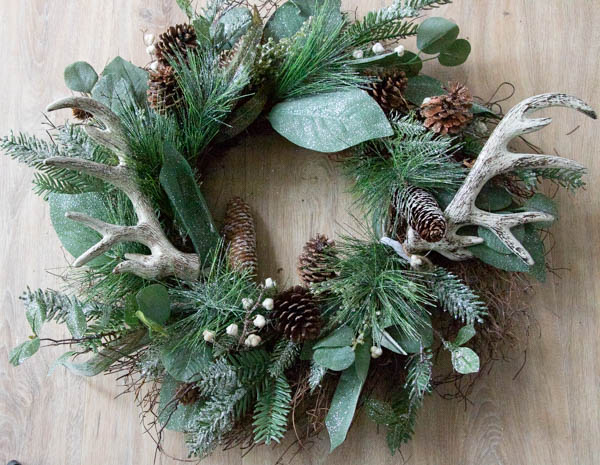 Once, I had my wreath pulled together I took the wreath and cute Christmas door mat and headed over to Deborah's house (yes another Deborah) to start her Christmas porch decor.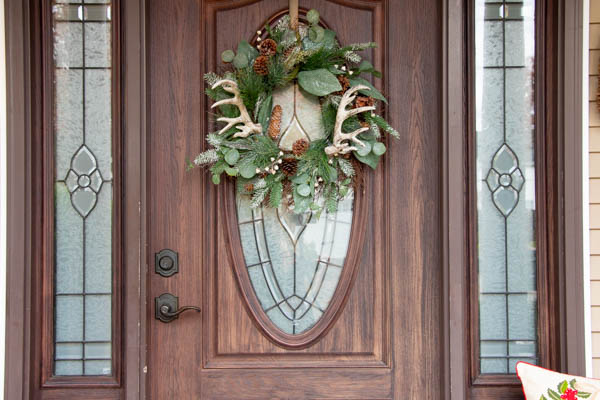 First, I put the wreath in place, which looks gorgeous on her warm wood toned door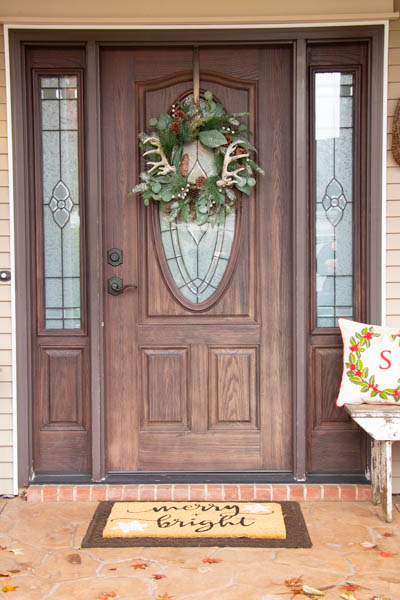 Then the cute door mat and of course we pulled out a few of her Christmas items to jazz it up.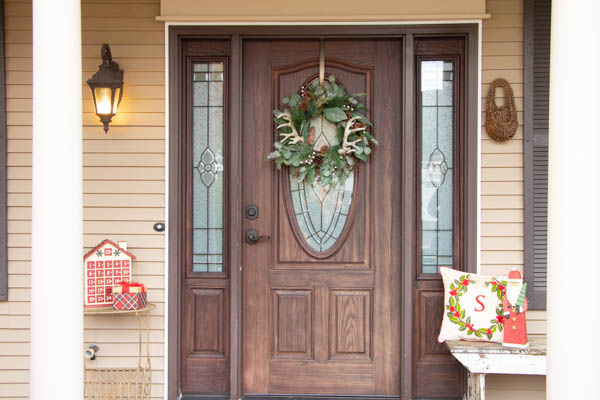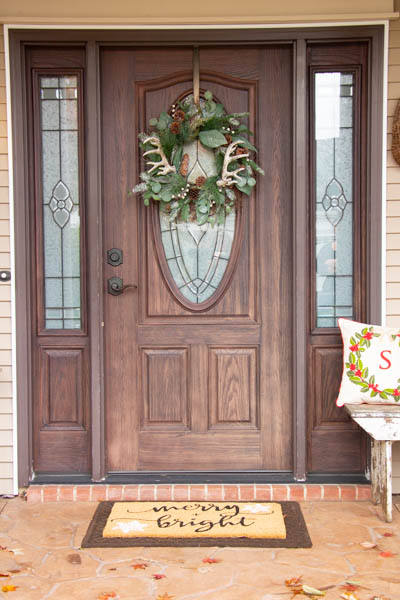 I'm so glad that even though my porch was not ready to share with you, I had a beautiful back-up porch that I could not only photograph and share the new products from Kirklands, but also can gift them…because like me Deborah is also a fan of Farmhouse decor. The festive decor will certainly greet her guests this year with cheer.
(Visited 31 times, 1 visits today)