Alright creative ladies and guys lets all make a confession, we all find food shopping to have it's moments of creative inspiration, and I don't mean in the kitchen. How many times have you stared at a perfectly "vase like" soy sauce bottle or thought about ways to use creative storage using that coffee container once you're finished with it? I mean there is creative inspiration all around and why not find purpose for it all? I know I have a vase in my daughters room that came from an old wine bottle haha. It's so possible, to decorate using what you already have. See how…with this DIY Vintage Copper Pot. You won't believe how it all started.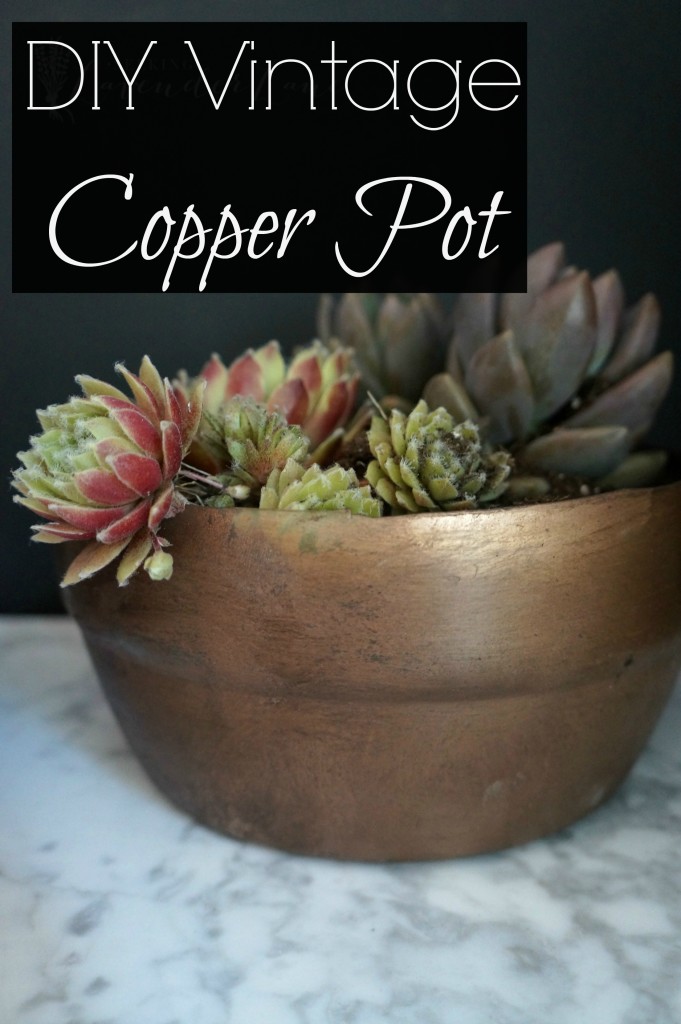 So lets just say this project started with a very large size container of pretzels. Okay, I knew I was going to be taking on this challenge and already had in my mind what I wanted and a plastic larger container was necessary. It was just the decision between the pretzels and the cheese puffs that was going to be a tough one. I mean the cheese puffs containers seemed to be perfection, but the pretzels felts like a healthier option since I knew the kids would be snackin' on this one. So I decided on healthier with still, a pretty great shaped container. I knew it would work with a few great materials to make this possible.
MATERIALS
Pretzel Container
Scissors
Sharpie Marker
Copper Spray Paint
Dark Wax (I use annie sloan)
and some cute succulents!
this post contains affiliate ads, to help support this little blog of mine.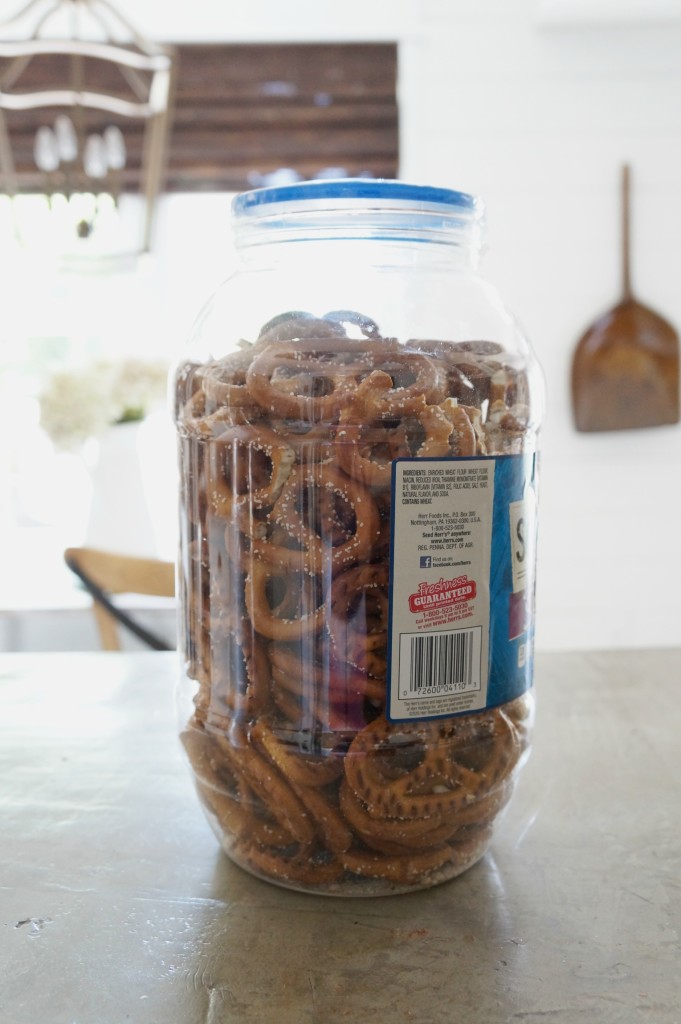 Step 1: Empty the Container of Pretzels (or just eat them all)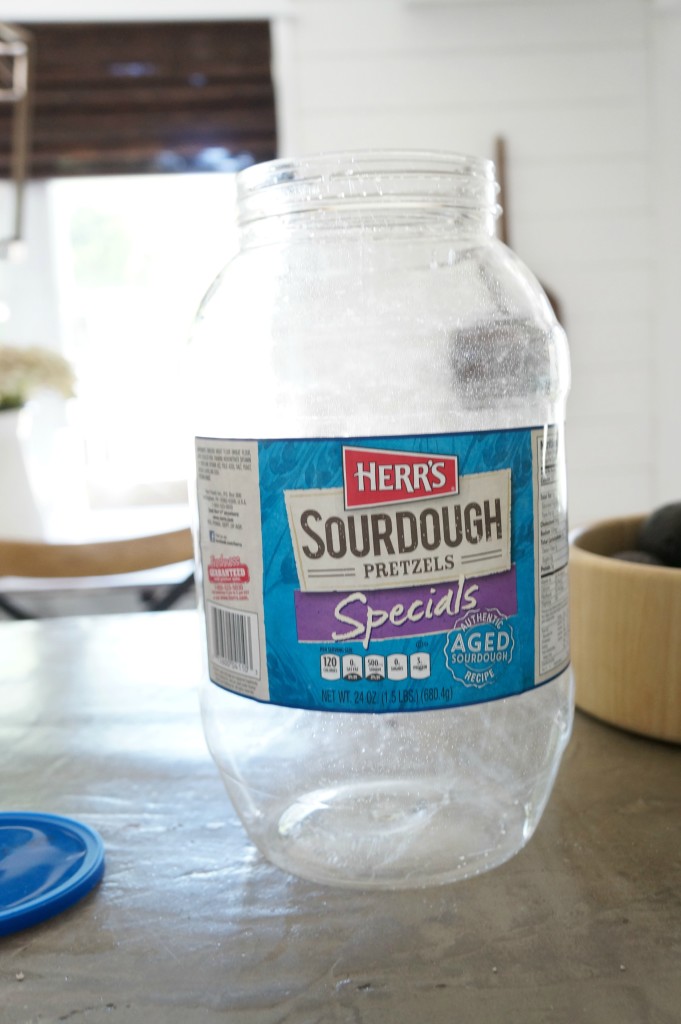 Step 2: Mark out bottom of container with sharpie where you want to cut container.
Step 3: Cut Container, careful with this one. I also used a knife to help the initial hole to where my scissors would cut.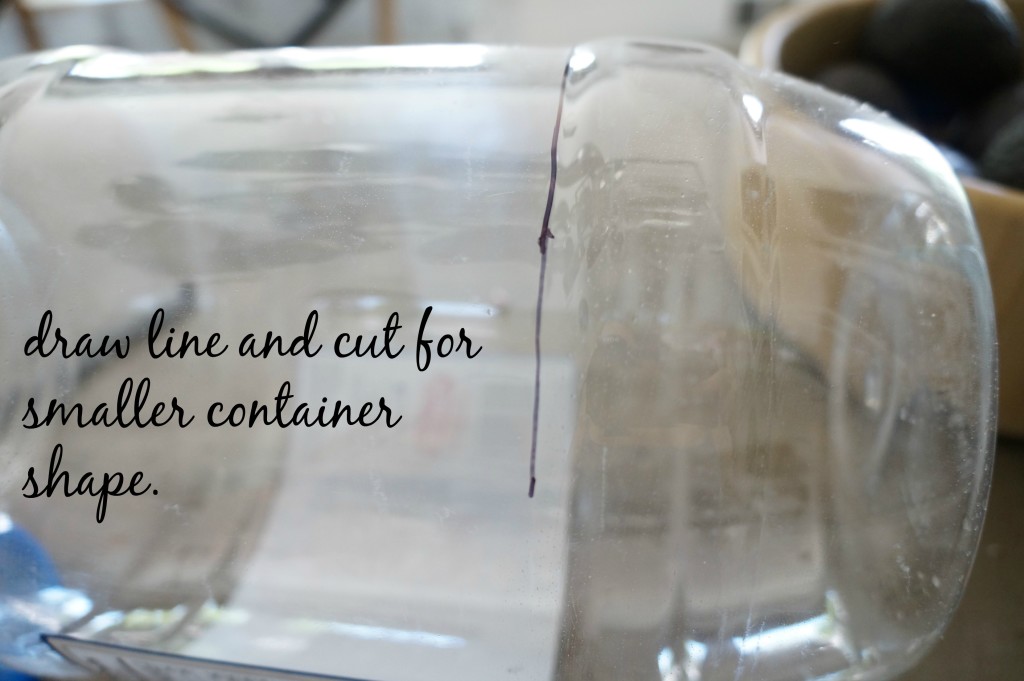 Step 4: Spray paint outside of container, you can also spray the inside, if your choosing to leave the bowl empty.
Step 5: After the paint dries, use dark wax to add that patina look to the bowl. If you have one of these wax brushes as in the below photo this will make it easier, if not just use a purdy brush or a clothe/paper towel.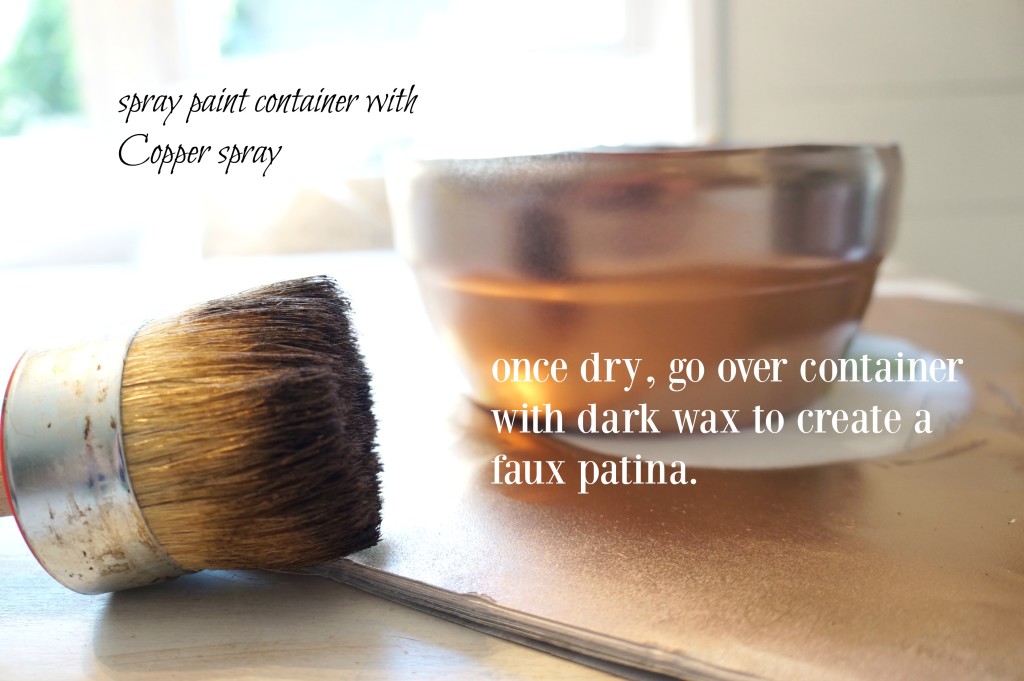 Step 6: If you plan on adding plans or flowers to container drill hole into bottom of container for drainage.
Step 7: Plant your succulents or flower of choice.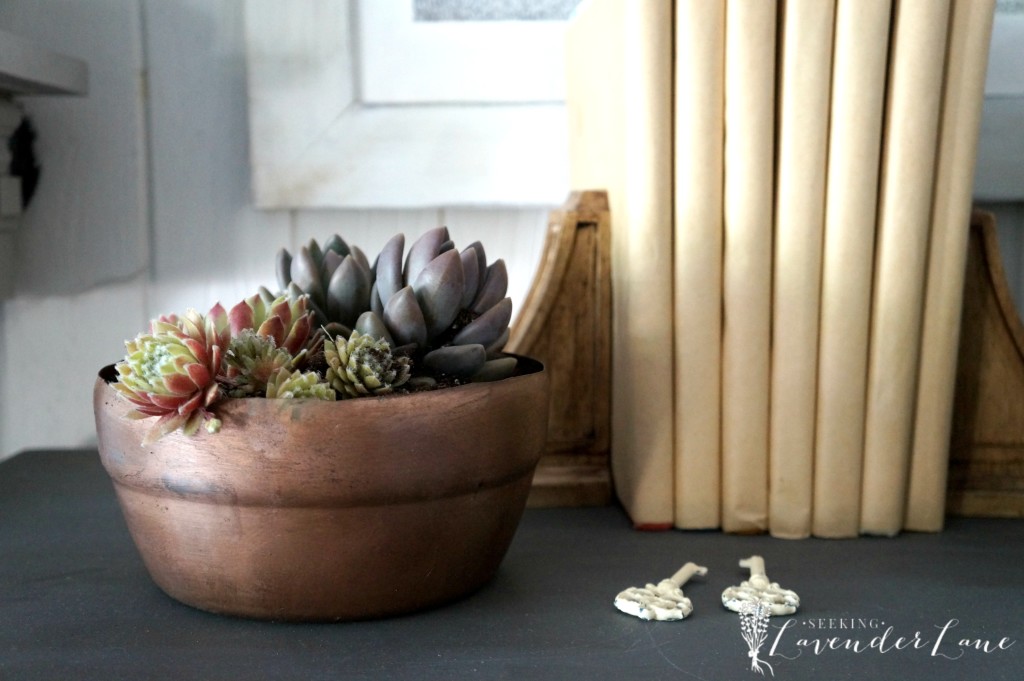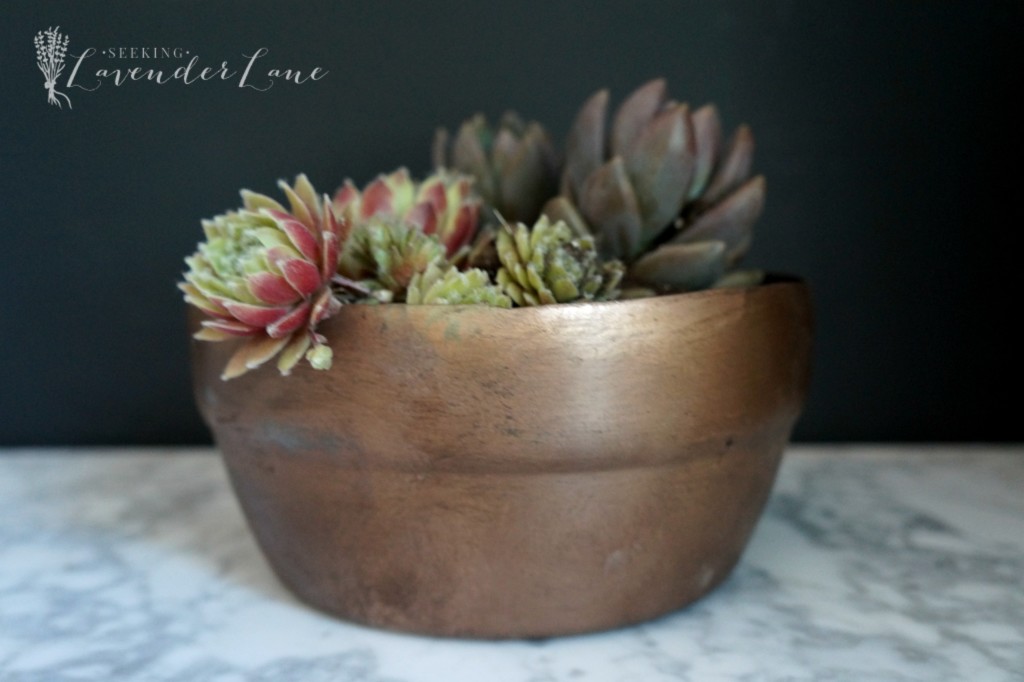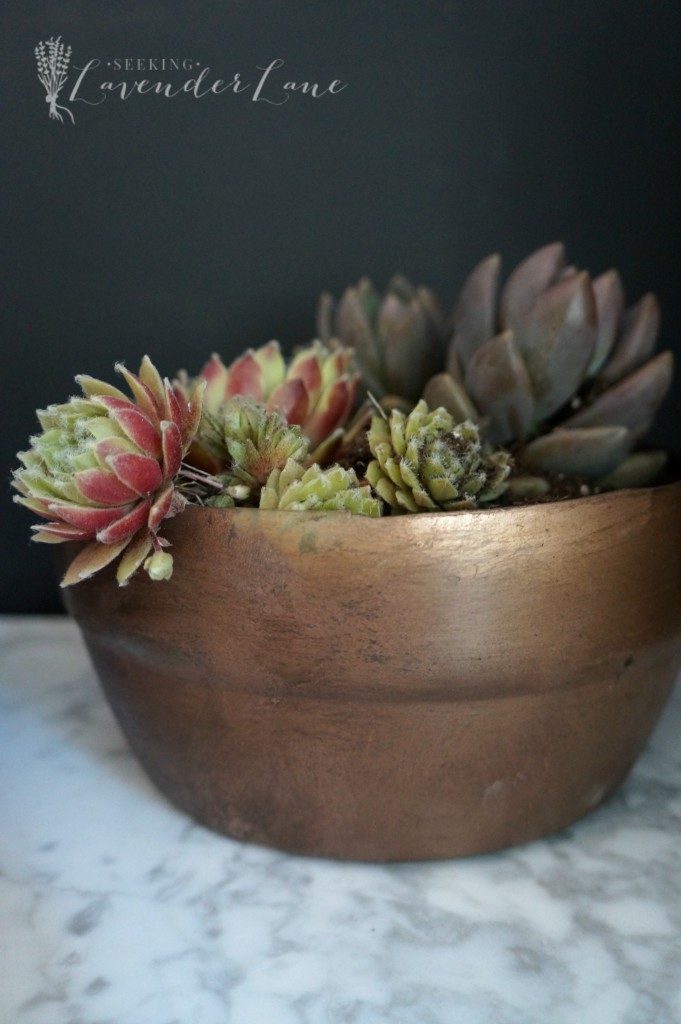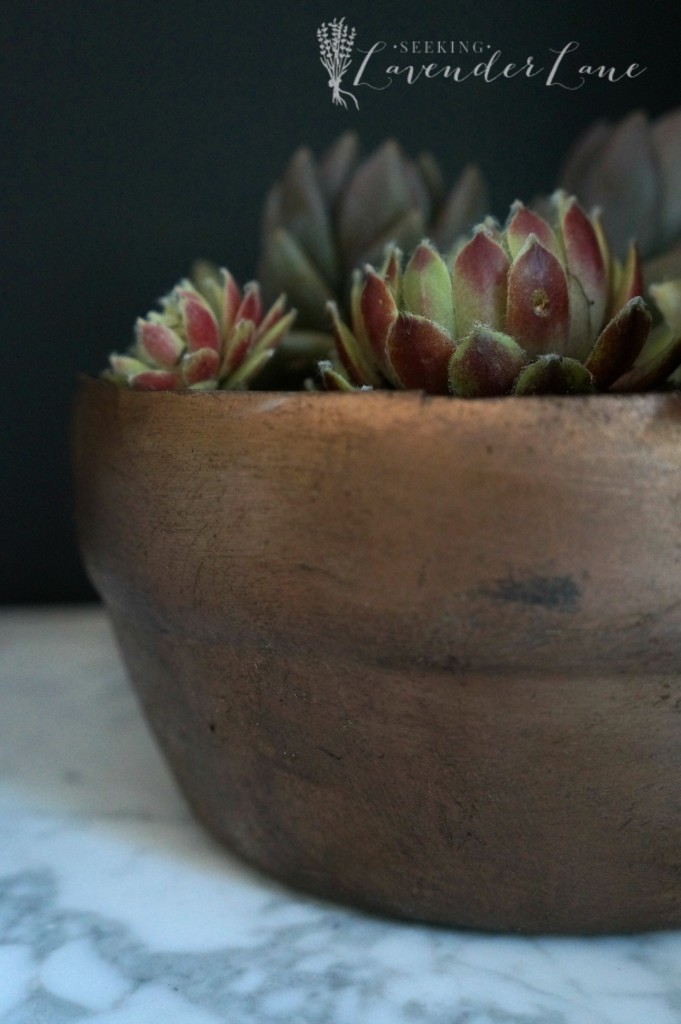 Now this is not the end of your food market shopping cart, my friends got some great ideas they are sharing over on their pages as well. Stop on by and pick up some creative ideas. Even  better, you may already have one of these existing food market items in your home.
(Visited 7,326 times, 6 visits today)