I have been admiring plinths around the design world for the last year or so. I was calling them pedestals but I have learned the proper name is plinth. It's a very chic modern style table to display a beautiful vase or bust. I think they can be done in both modern, vintage, or eclectic style homes. I love how they bring that old world European museum feel to a home and really create understated drama. After seeing the $$$ behind plinths I decided this could totally be an easy DIY hubby and I can take on. So after a few months of dreaming up a DIY plinth, we finally built our very own with some affordable supplies.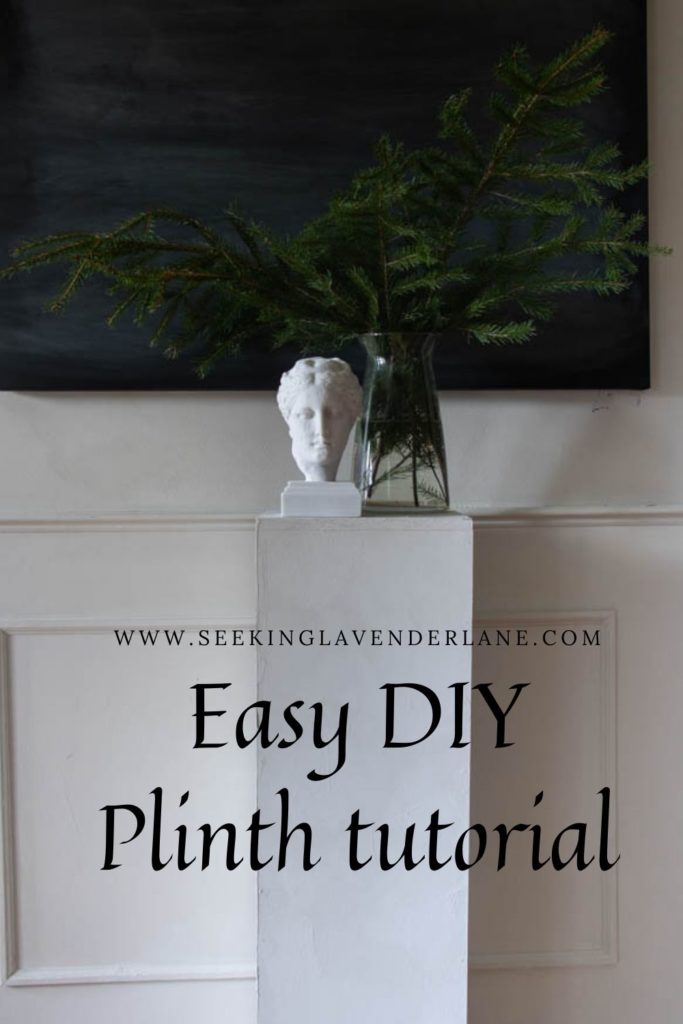 Supplies to make a DIY plinth:
1/2 board cut down to (2) 10″x3′ and (2) 9.5″x3′ and (2) 10″x10″ boards
Liquid nails
nail gun
paint of choice (I used pure and original lime fresco paint-to create a textured look)
We totally cheated this project and had the guy at Lowes cut the wood for us. Saved us one extra step, except for the top and bottom piece.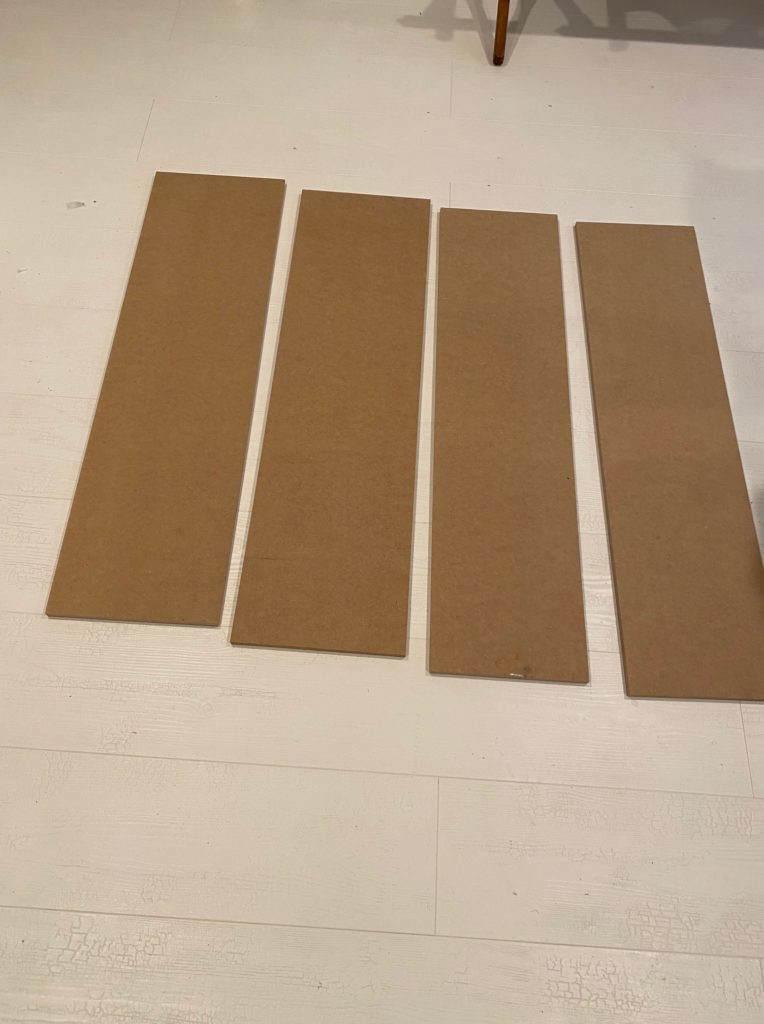 Then it was time to assemble! Glue each side and nail together using a nail gun.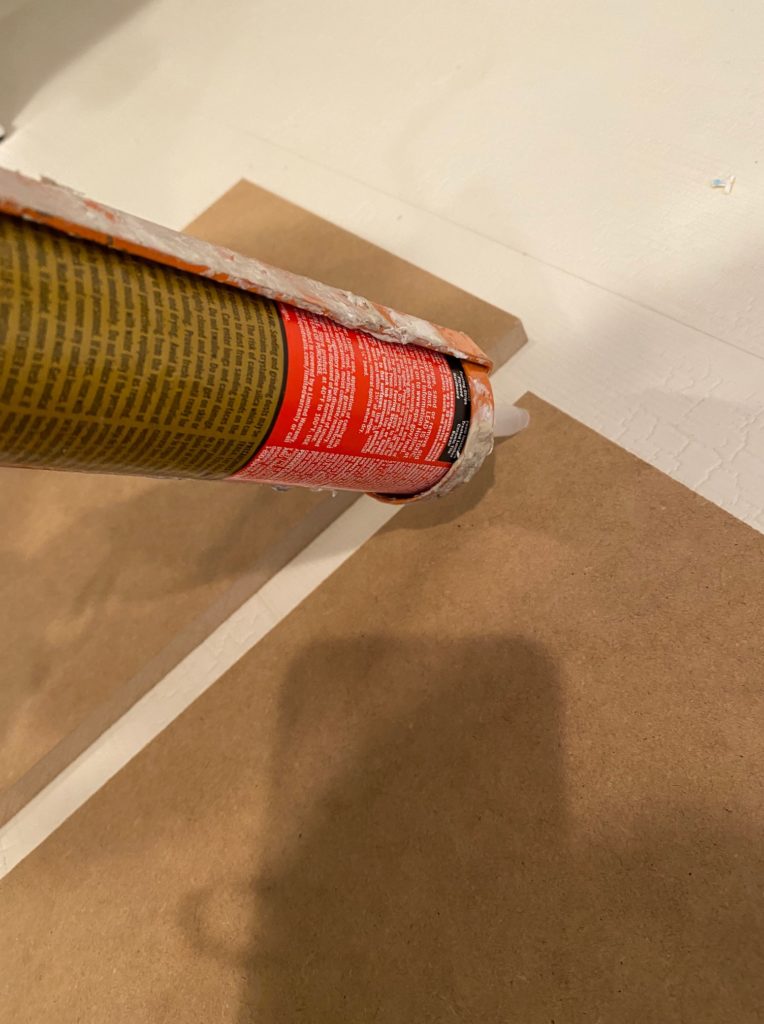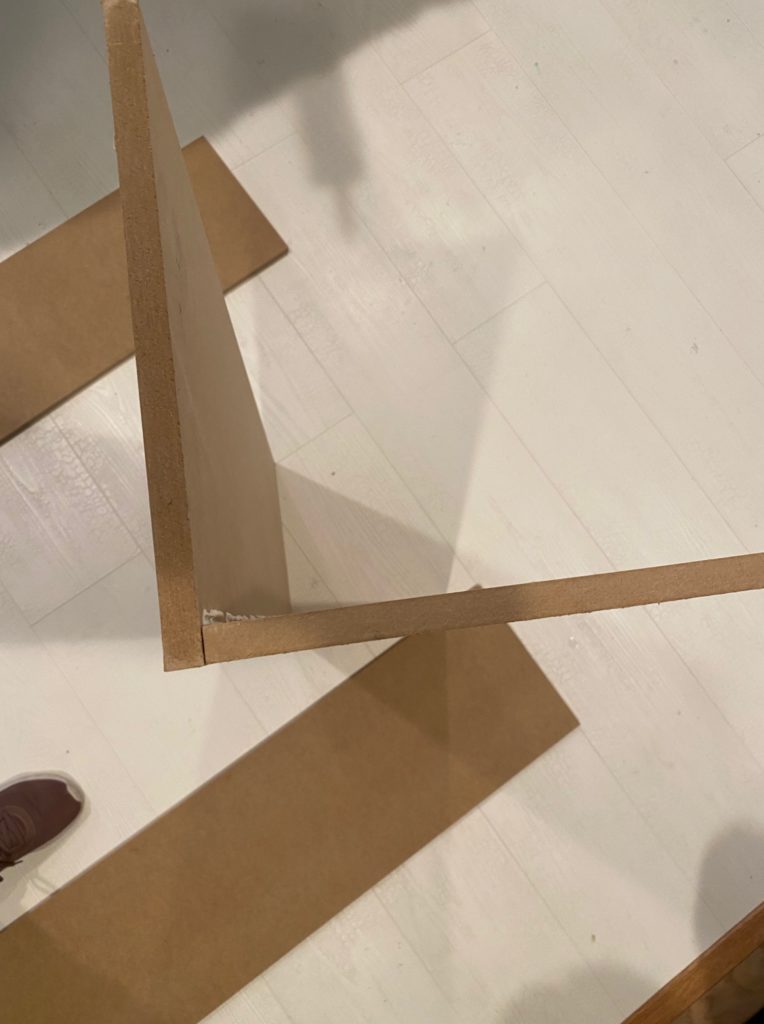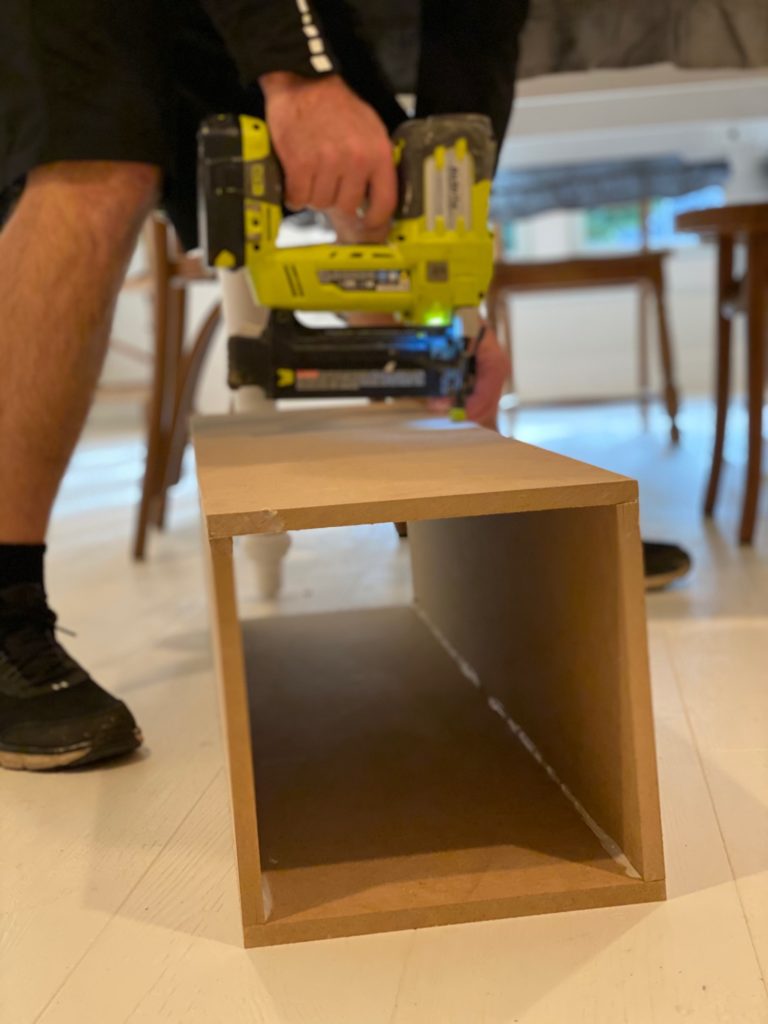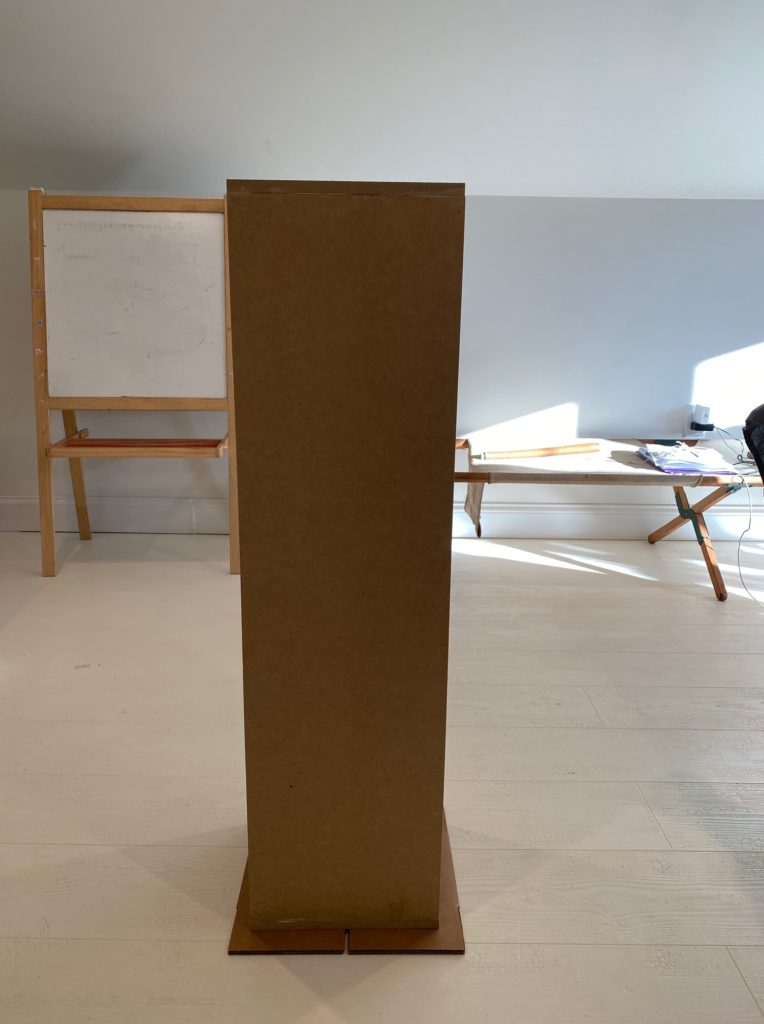 Now time to paint! You could even finish with Ardex feather finish or a marble peel and stick paper. So many ways to finish this. I chose lime fresco paint which gives a textured-plaster look.
This is a very hard angle in my house to take photos, but I love the way it turned out! Accompanied by my DIY abstract chalk art. I painted a canvas with black chalk paint and then added some chalk to the front and wiped it to create a very Amber Interiors look.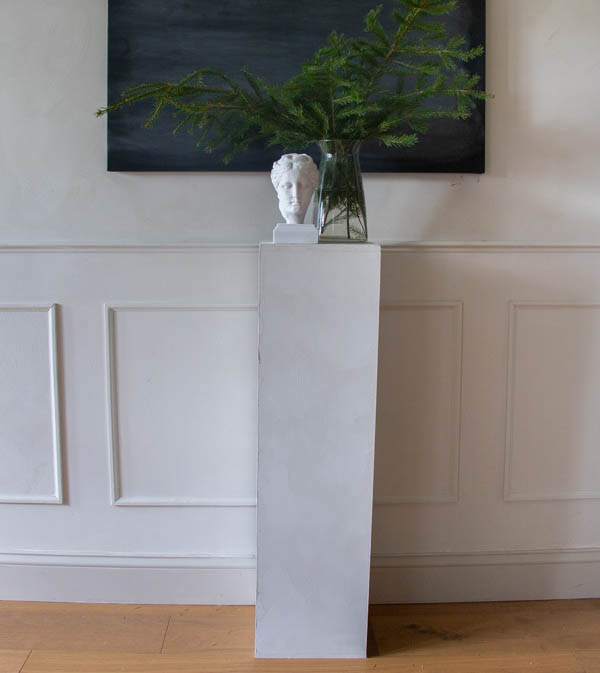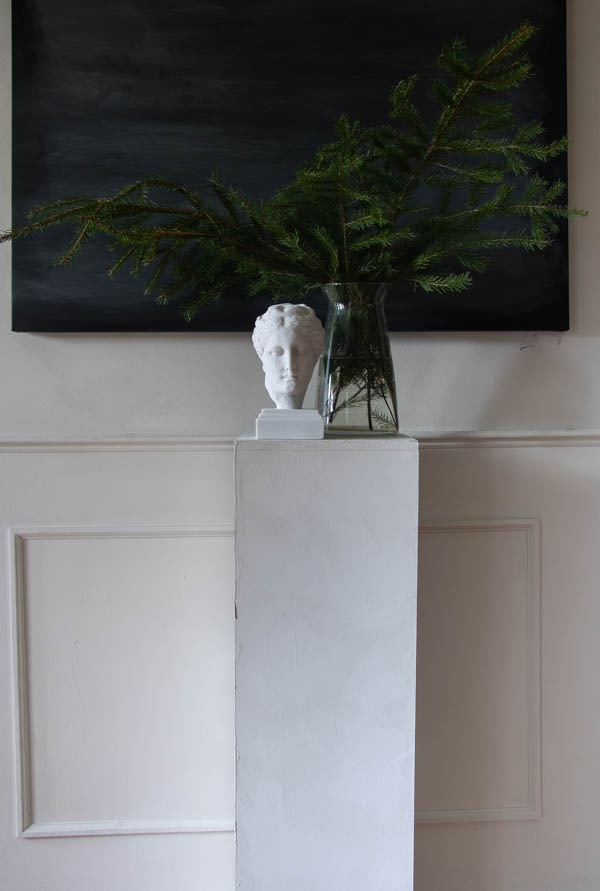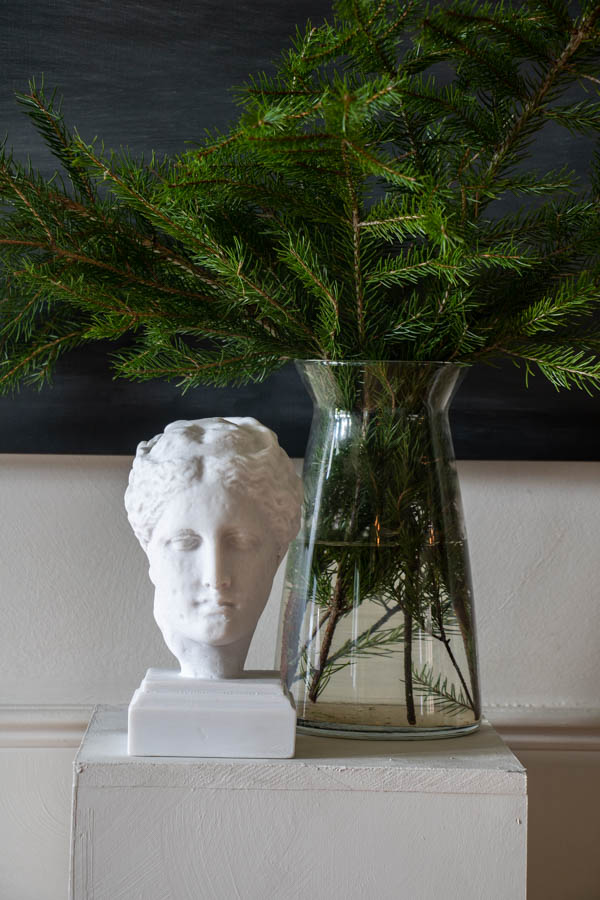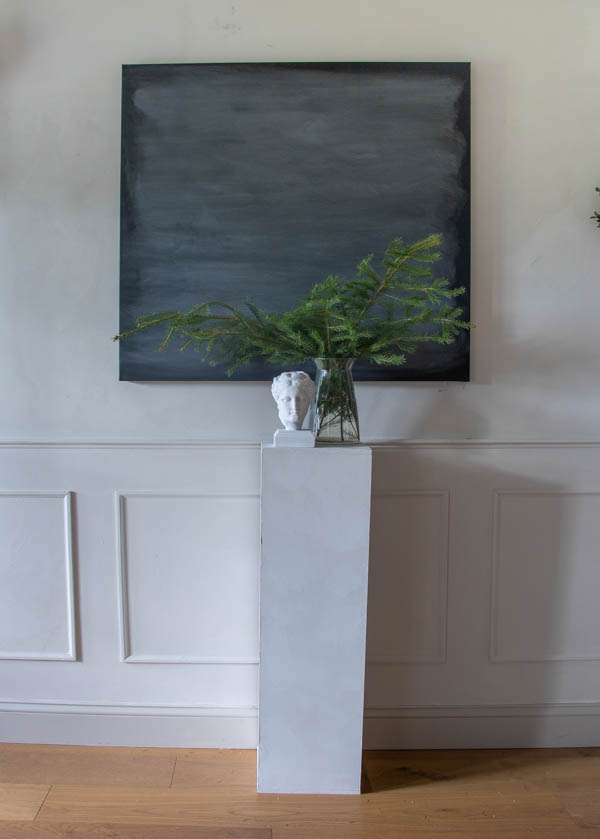 (Visited 1,518 times, 1 visits today)