You all know I love a good trend post! I've been scrolling around looking at what is in and to say my house may currently already be on trend for this year was very exciting! Of course some trends are a little out there…but here are the good ones only that I have found! These are trending looks for the home in 2020 that are worth a try in your home or your new build. Think European, cozy, vintage, new & old, and a little less cliche. One article I had read that creating a home less trendy is trendy. So adding elements that don't feel like that are all over pinterest and more unique finds, furniture, and artwork are for sure the way to go. That means thrfiting may be your best friend this year that's totally a way to find more unique items then ever. So here…is my favorite 2020 looks in the home this year!
Arched Doorways! We started seeing this a lot in 2019 and I am so glad that I was up for this style when building in 2018 because it's now on trend. I just loved the feel of an arched doorway, because it felt European and special. Something you could have a professional contractor do pretty easily to a doorway in your home to add some drama and curves to a space.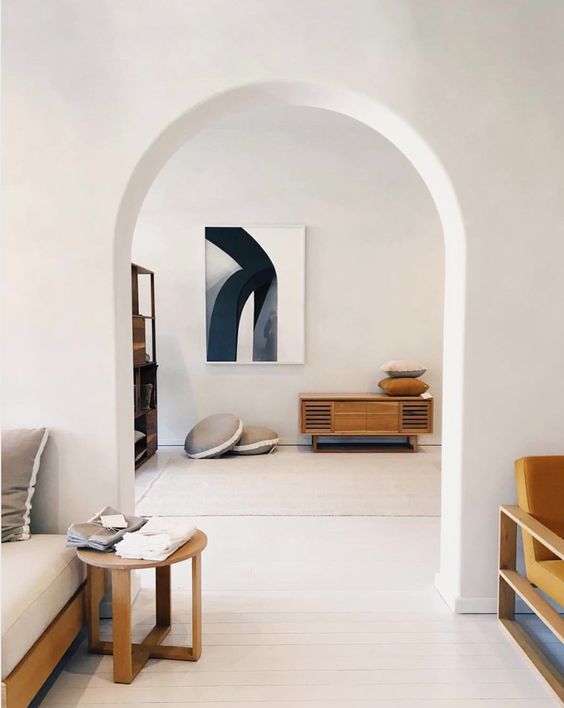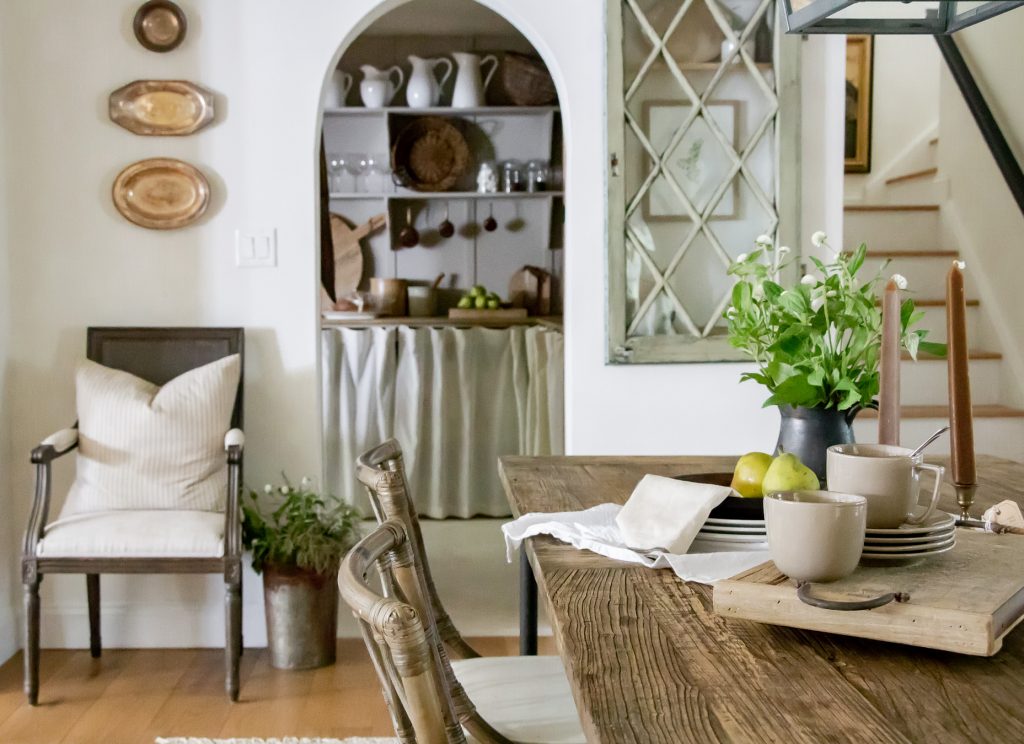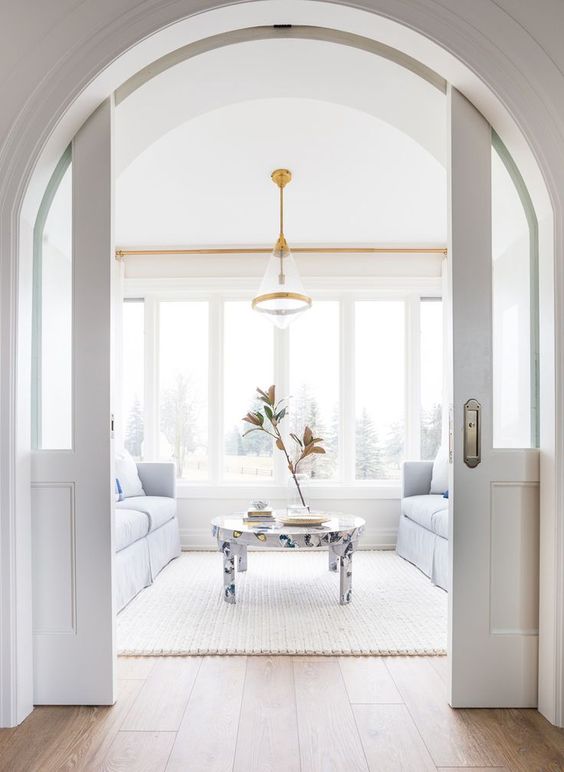 Mural Tapestries– I have had my eyes on mural tapestries since my build. I found a very large one at an antique shop and still kicking myself I did not pick it up. There are great places to find them online like Anthropologie…but scoring one at a flea would be super fun!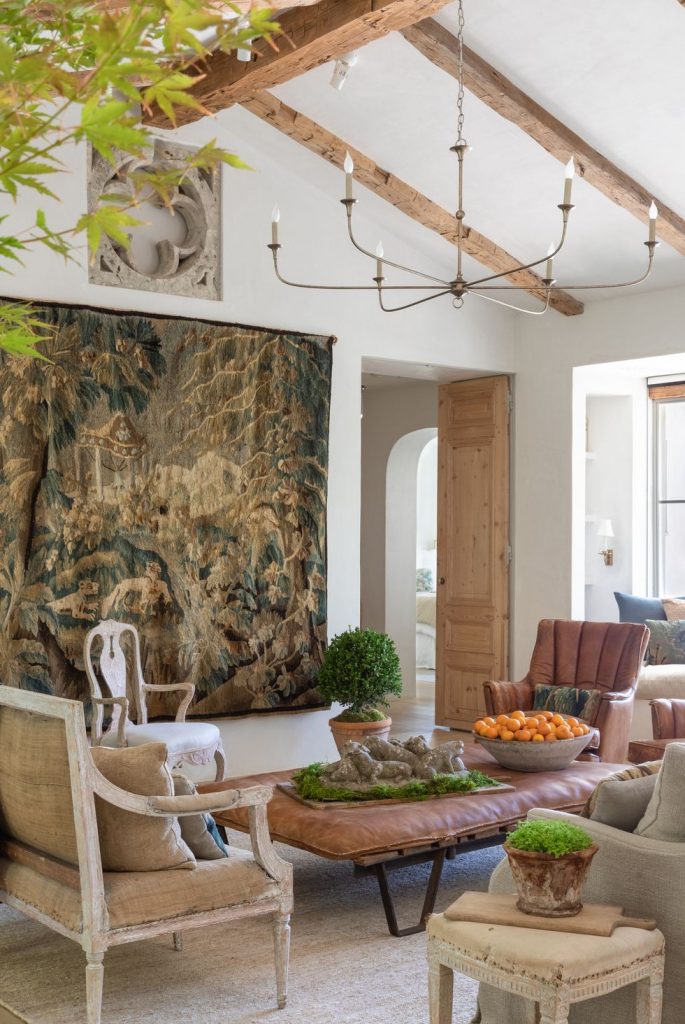 High Contrast– High contrast decor is back on, but was it really ever out? I think monochromatic had hit the spotlight for a bit…but those that love a good black and white classic…never gave out on it. It truly is timeless and dramatic all at the same time. P.S. black furniture is also a hit lately, so this could be an easy and great way to add that high contrast look in your home by painting a piece of furniture black.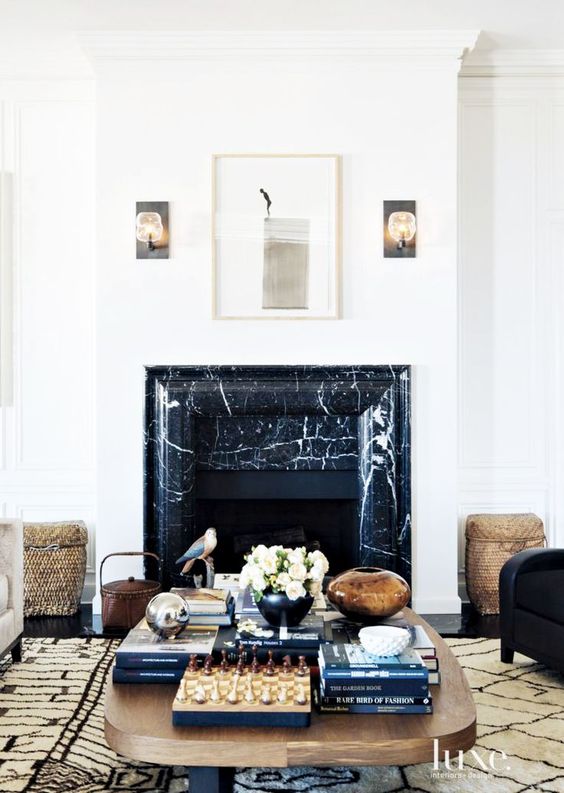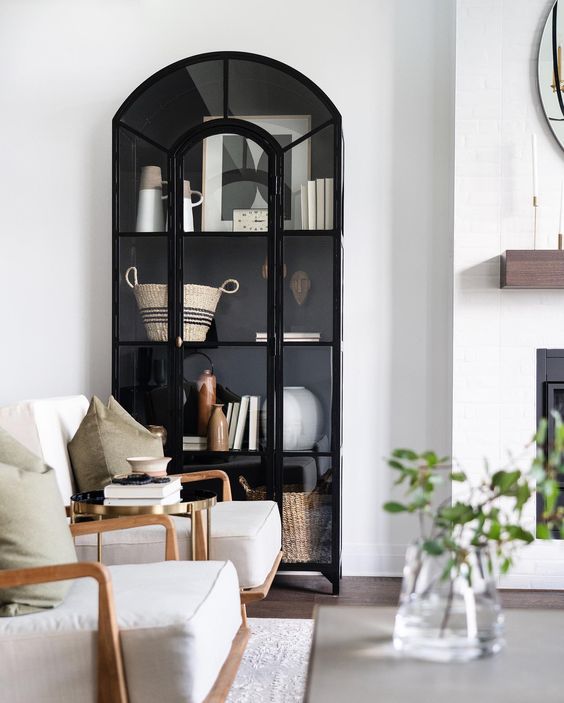 Canopy Beds– The luxury feel and dramatic lines and height of a canopy bed can be modern or traditional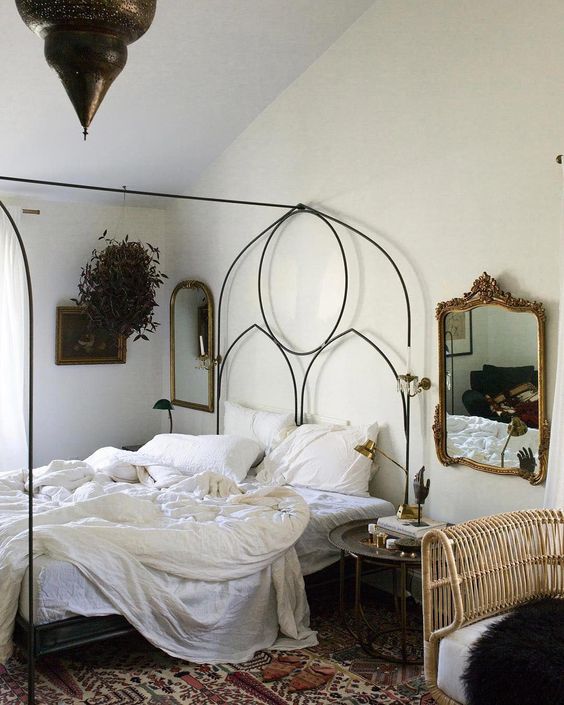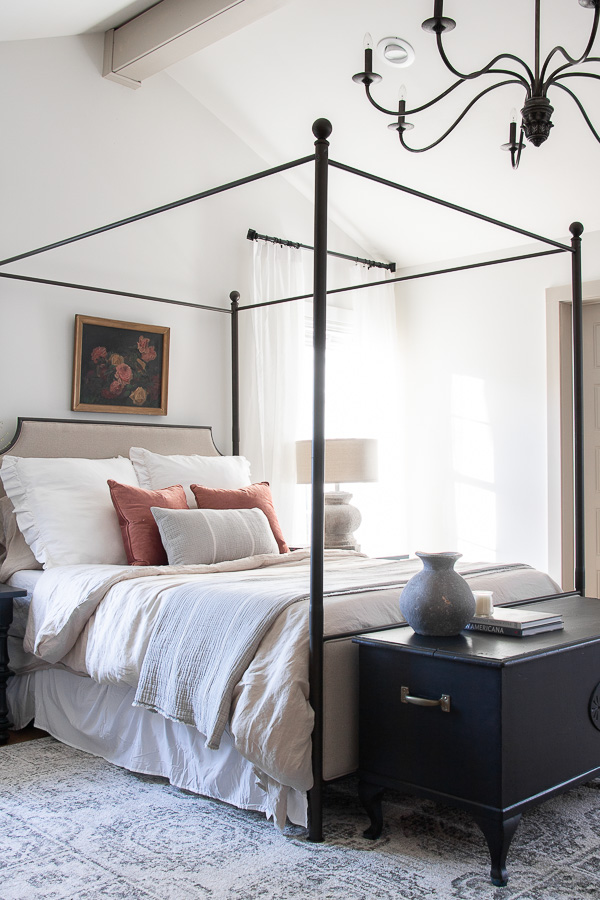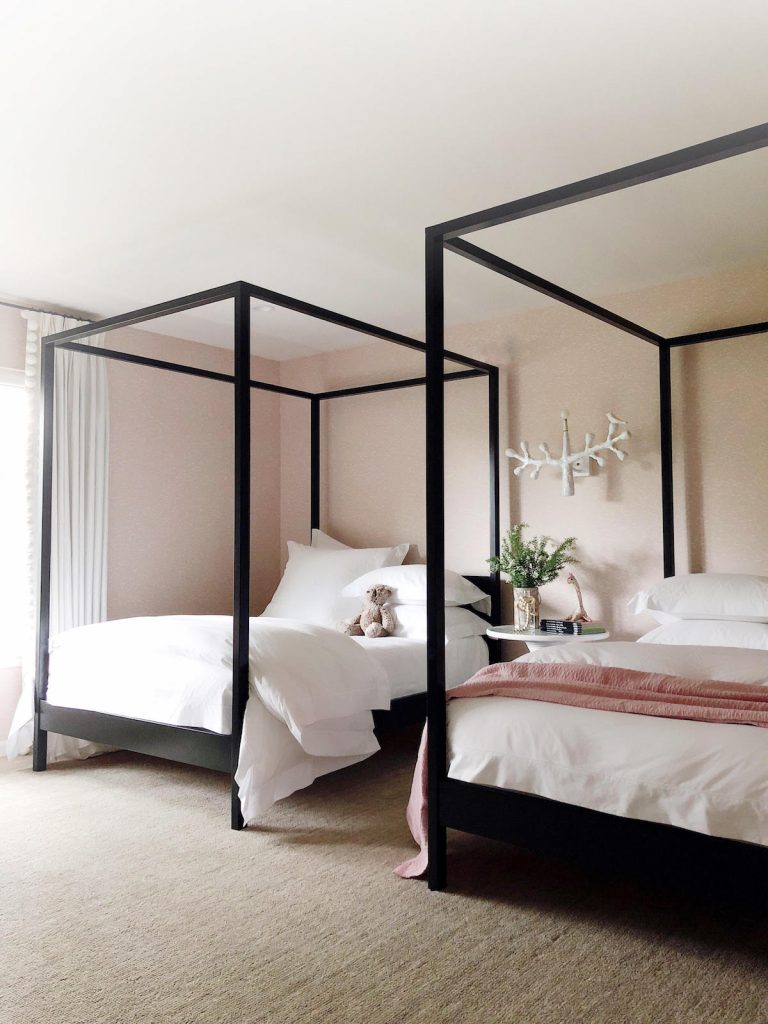 Antique Art– So many places to shop and look for antique pieces. I say find one that speaks to you. The colors, the scene, the eyes…whatever it is you be sure it's a piece you treasure! Add them in unexpected areas like on a kitchen counter, or create an amazing gallery wall of your collected finds.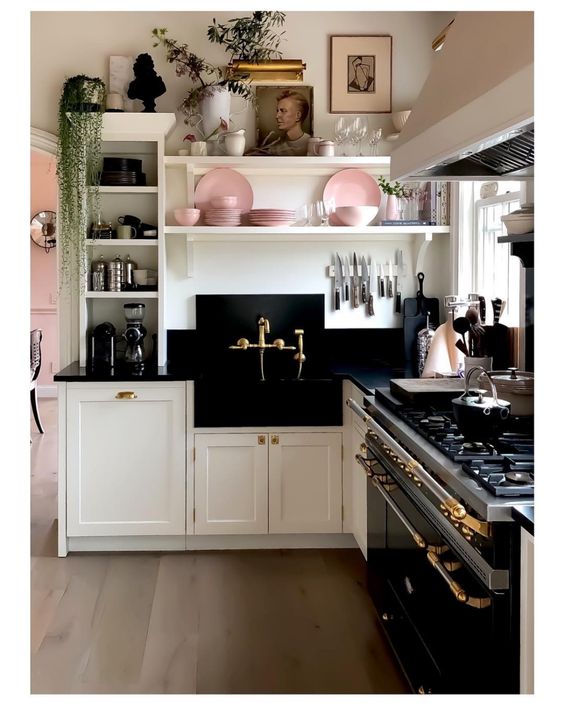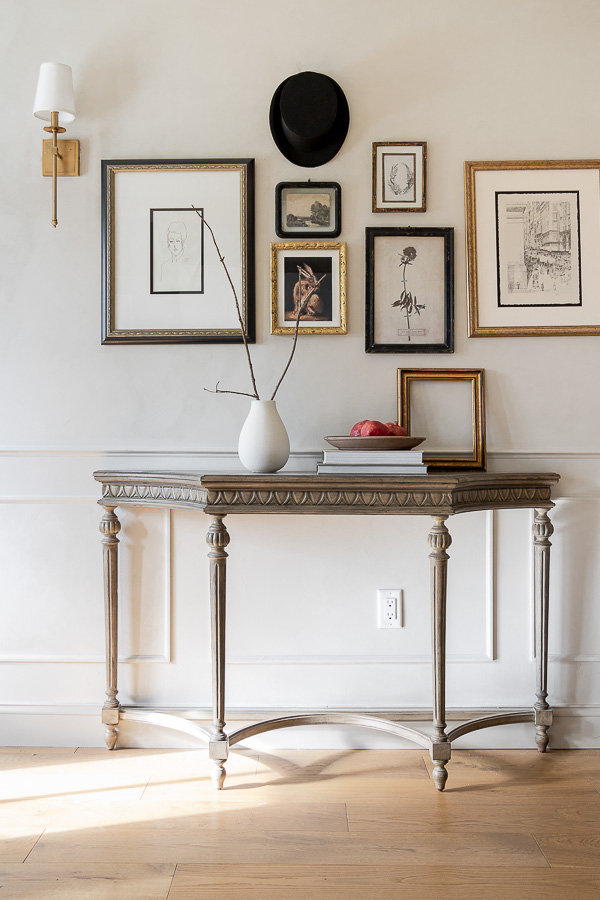 Niches– Oh there's nothing like decorating a great shelf, well how about an adorable niche? We have one in our dining room we added later to the game and it's not exactly decorated to perfection…but this is getting me excited for this trend!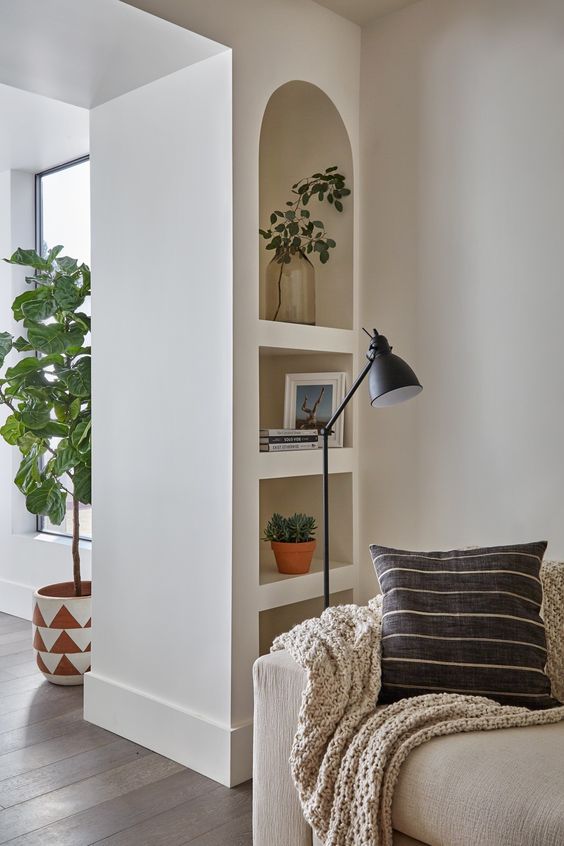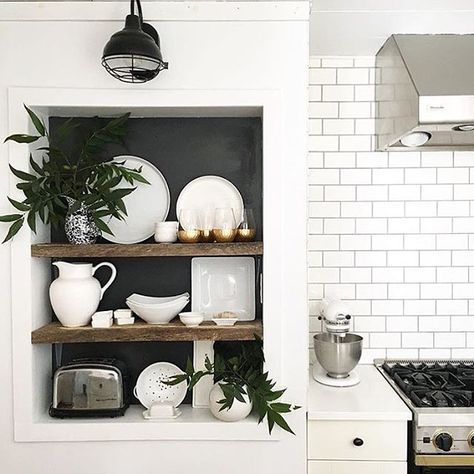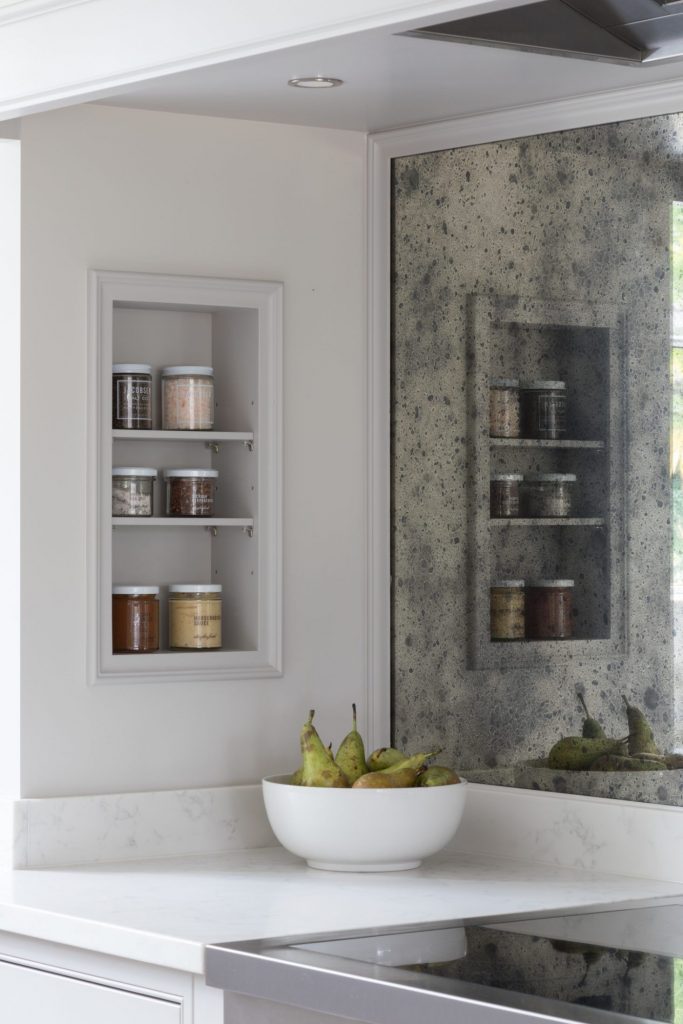 Pedestal Tables: Pedestals are back, wood, marble, modern or vintage. Add them to that empty corner in your home with a plant, statue, or vase.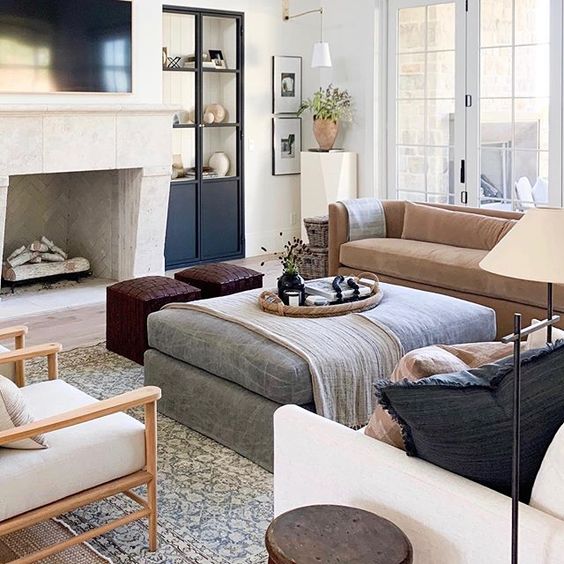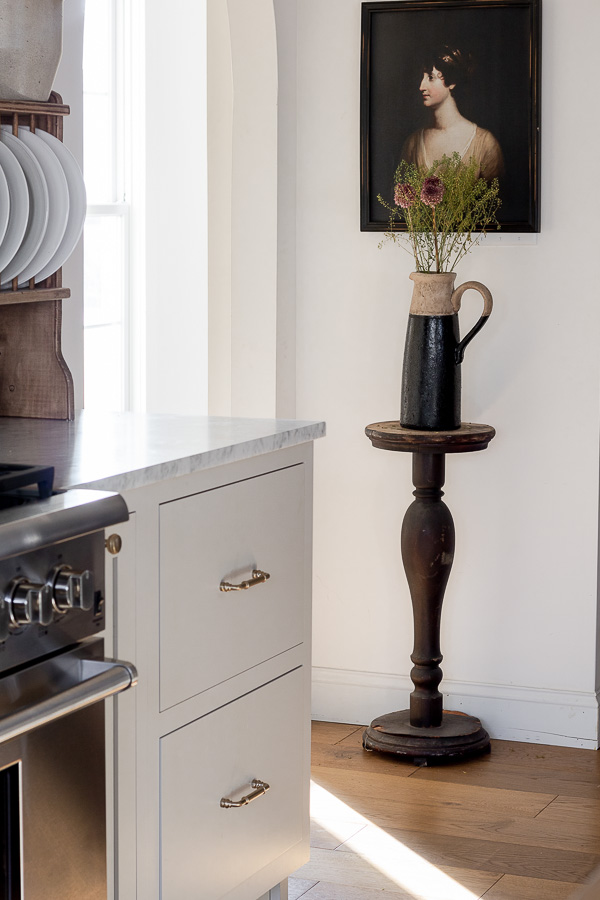 Plaster Walls- One of my favorite looks and if I had the money or the patience, I would probably plaster most of my walls. We did do a finish on our powder room with Marakech paint and lime fresco paint to our entryway that gives almost that same feel of the textured walls.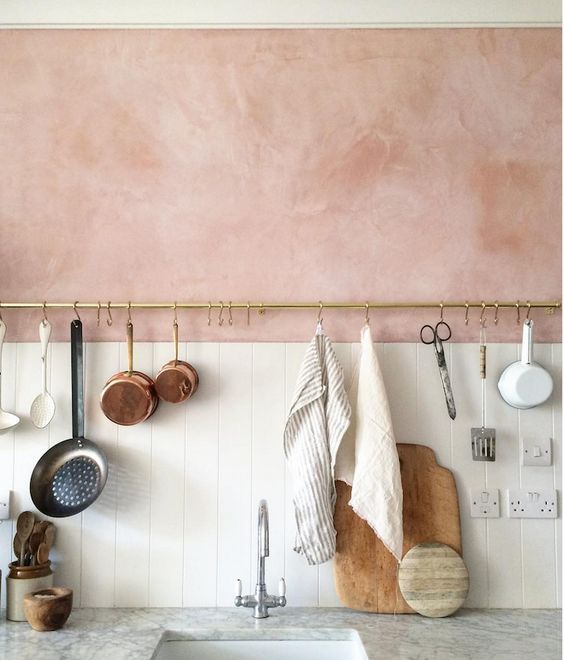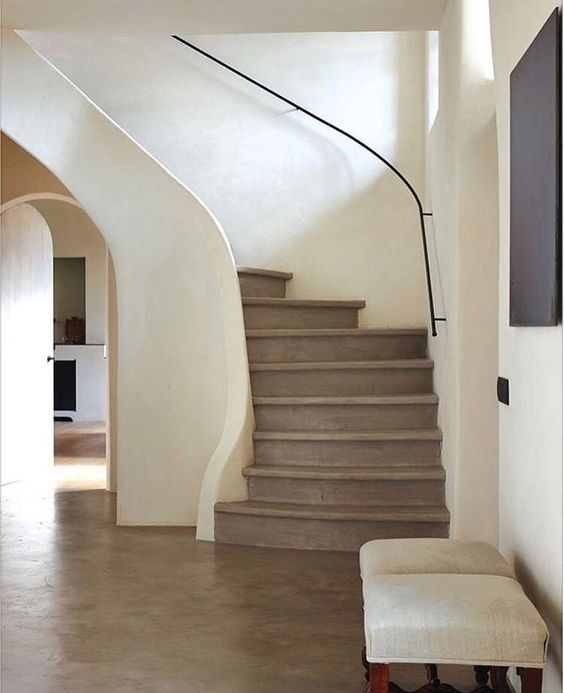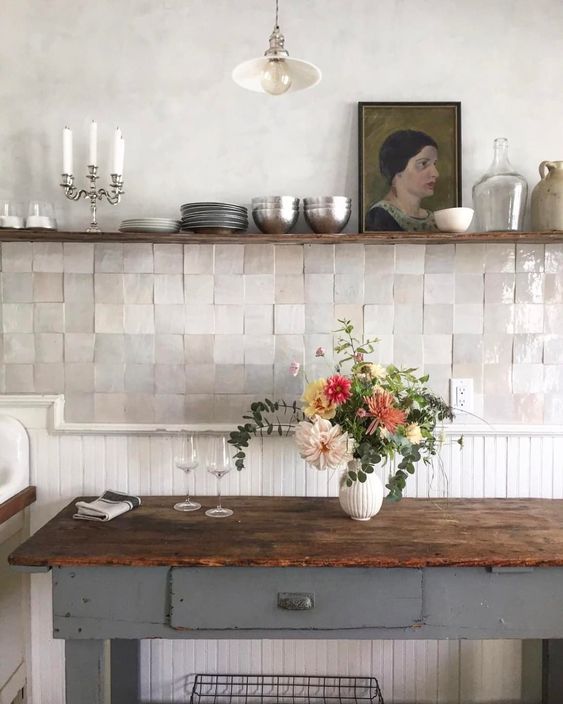 Earth Tones– After a very white few years, people are craving cozy and color! Earth tones like browns, caramel, corals, pink, and terracotta were starting to make their entrance in 2019 and are booming more and more for the 2020 year!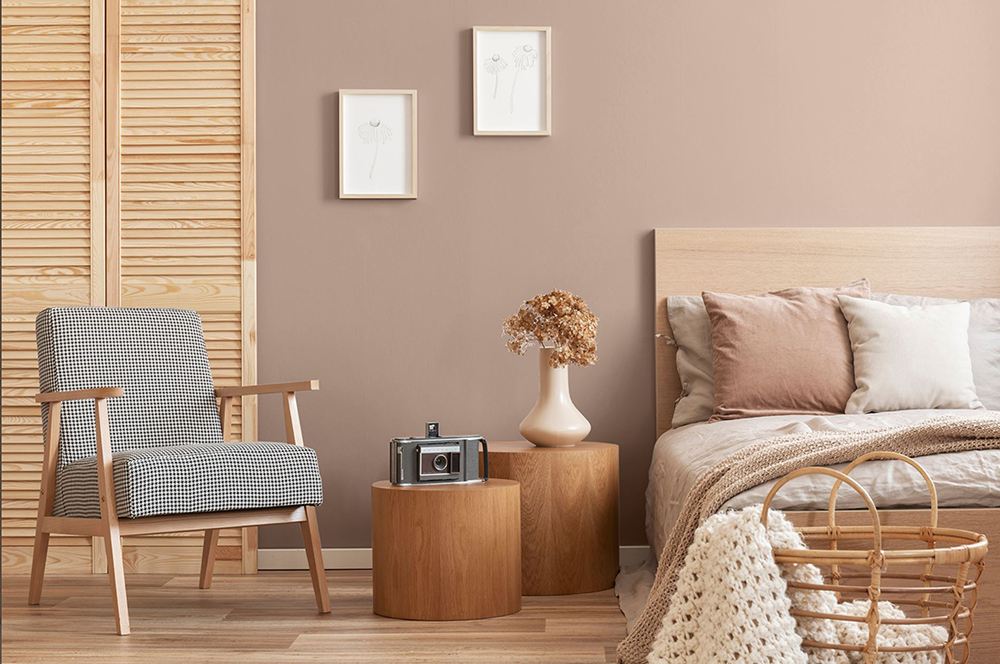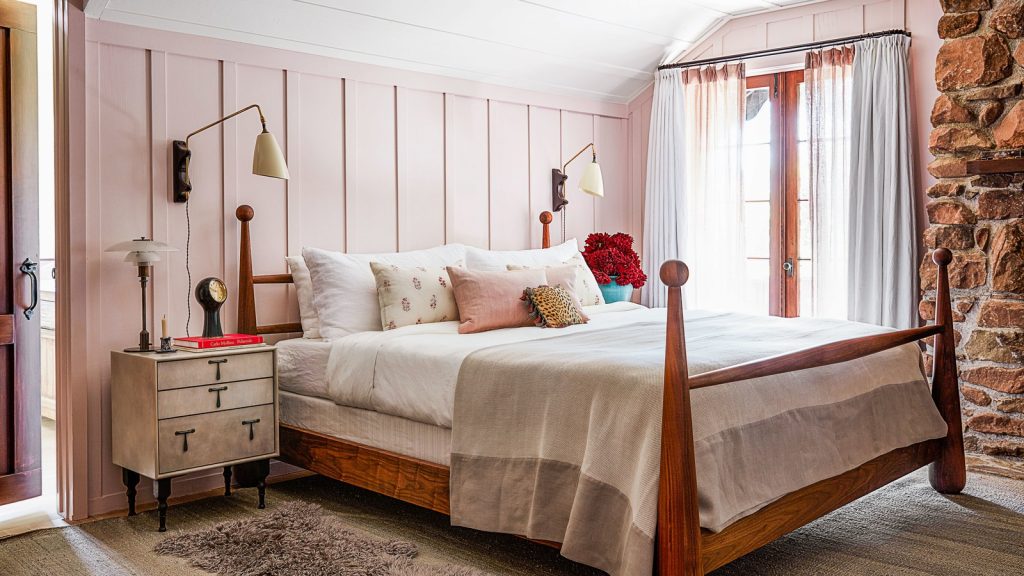 Blue– this feels very contrasting, but guess what…blue is also in this year! Pantone color of the year- classic blue!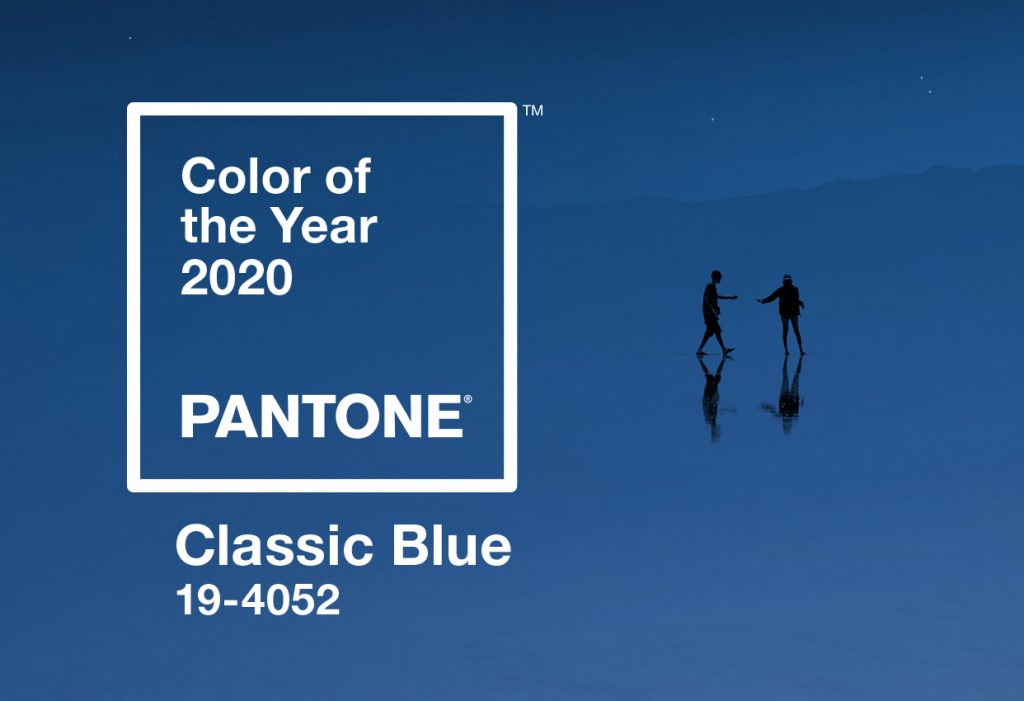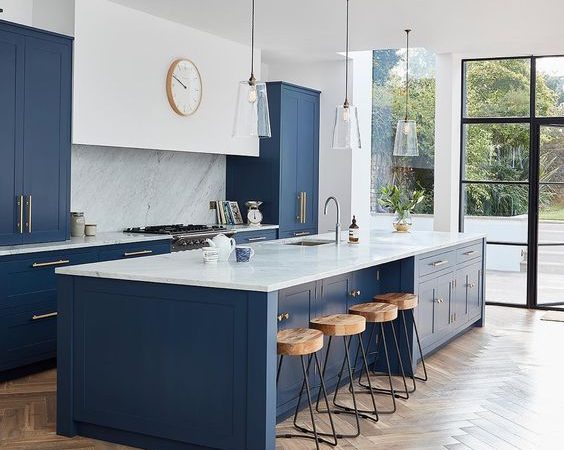 Please Pin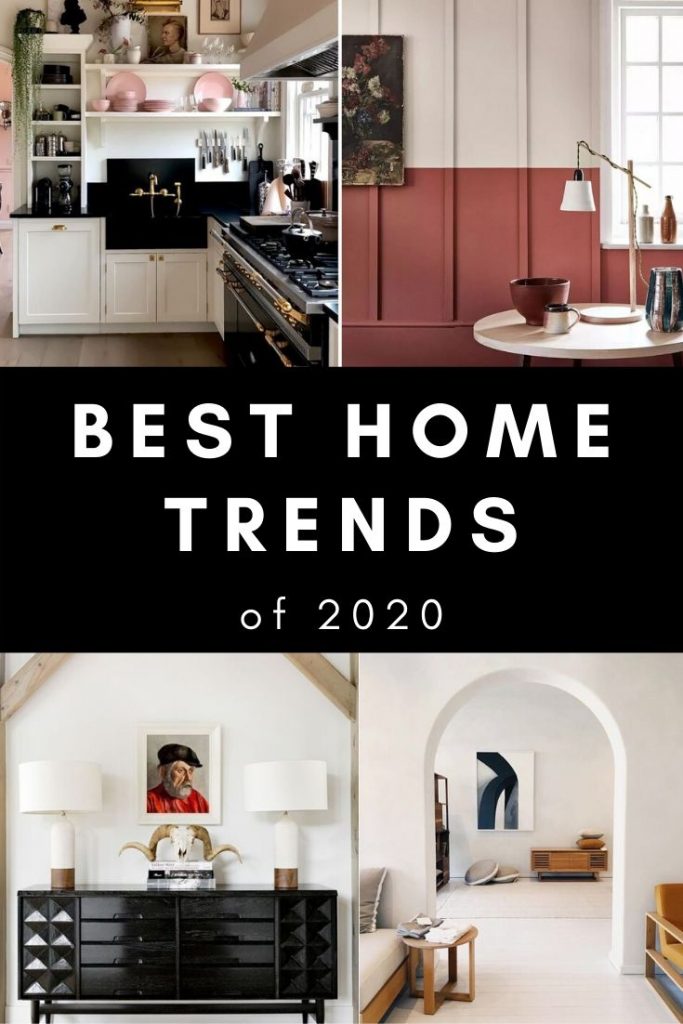 (Visited 8,302 times, 1 visits today)