Lime Paint Interiors Walls
Have you ever been so drawn to something that every time you see a picture of it…you stop and stare? Well, that was me with lime paint. I kept seeing it everywhere and I had to finally do my research on it. Turns out it's a technique that looks so much like European plaster, but seemed to be a much more "doable" product. As you all know we mostly do everything ourselves so I did not have the funds to pay a professional to create an old world type wall for me. I looked into a few companies that provide the product and then I came across Pure Original. Not only did I see room after room that completely inspired me (I think I can say I found my true taste), but the color options were amazing. I knew I wanted to try it out but I decided lets start small and light and I had the perfect room for it…the powder room. If you all remember I shared a glimpse at this space way back in January when we had added all our new door knobs in the hallway…but I had a few more changes before I was ready to share the entire space.
This post contains affiliate links that I make a small commission  from with no added fee to your purchase.
Before I get ahead of myself let me share some of their gorgeous products with you from their Instagram feed. My photos are kind of hard to see the texture and I don't want you to miss it. In person you can definitely see it best but I think because our space doesn't have natural light it just wasn't showing in the photographs. The texture of and old world feel of these wall from the lime paint just totally drew me in to that old world feel and style.
So, what is lime paint…well basically it is a mineral paint that has existed for thousands of years.  It create a texture and a very matte finish. It also has this awesome texture that when applied right you get a true old-world look to your walls. The product I used was the Marrakech finish. It creates almost like a concrete facade to to your walls and when I tell you it's so easy to use…it really is. We were shocked with how quickly we finished this project…and I can only imagine an accent wall or less tedious room  to work with would be even quicker. I shared the step by step video on my IG (@seekinglavenderlane) to my highlights button under Marrakech. (and yes there is frog tape around the pipe I did not even notice we left that on until I was editing these photos. We've had the walls done for about month now too).
j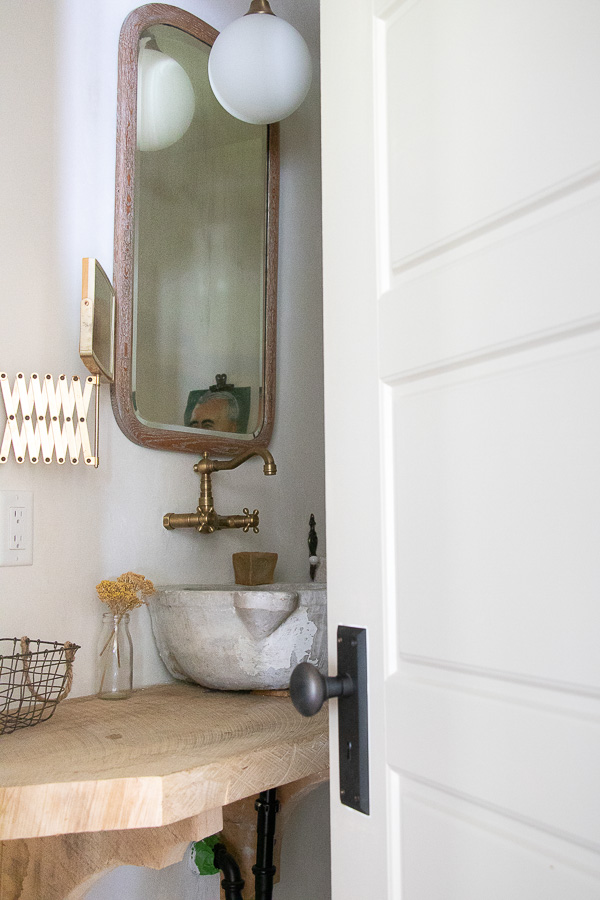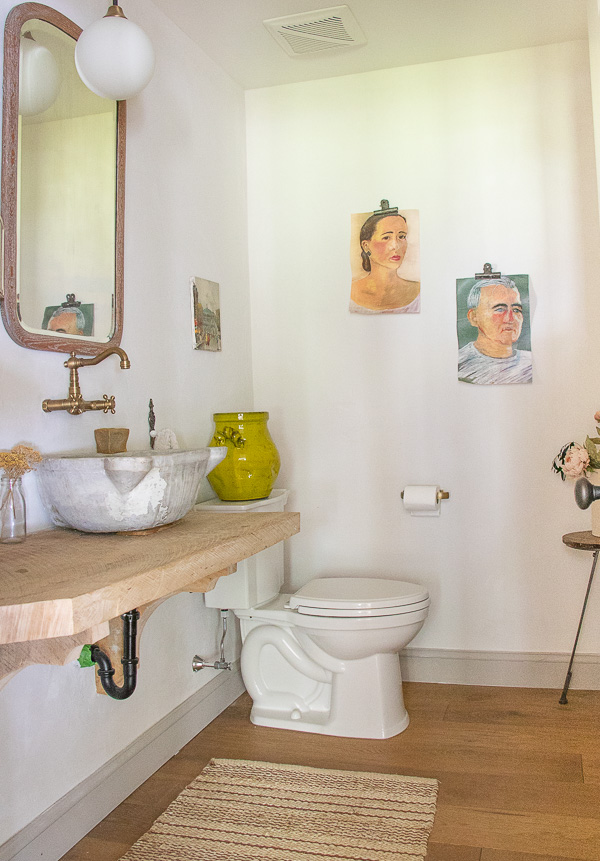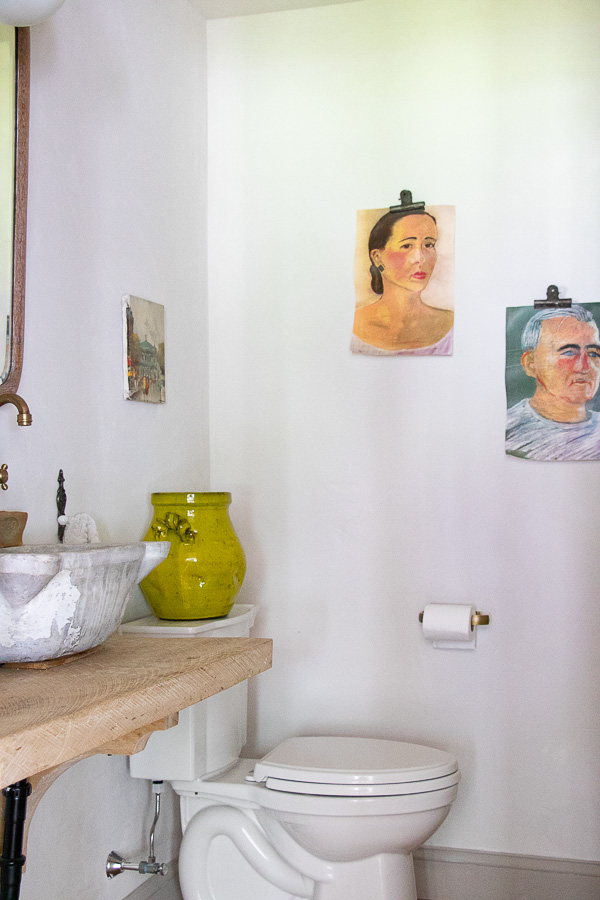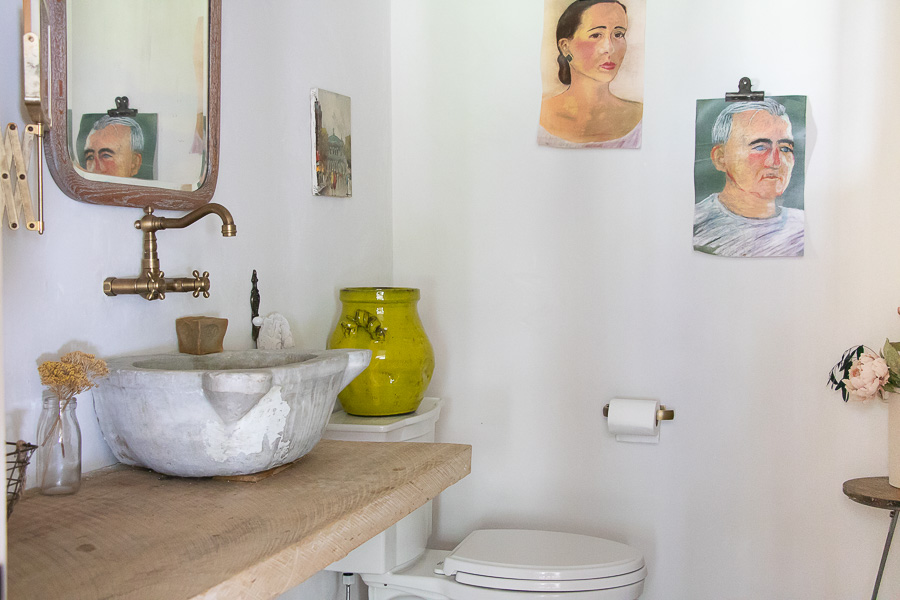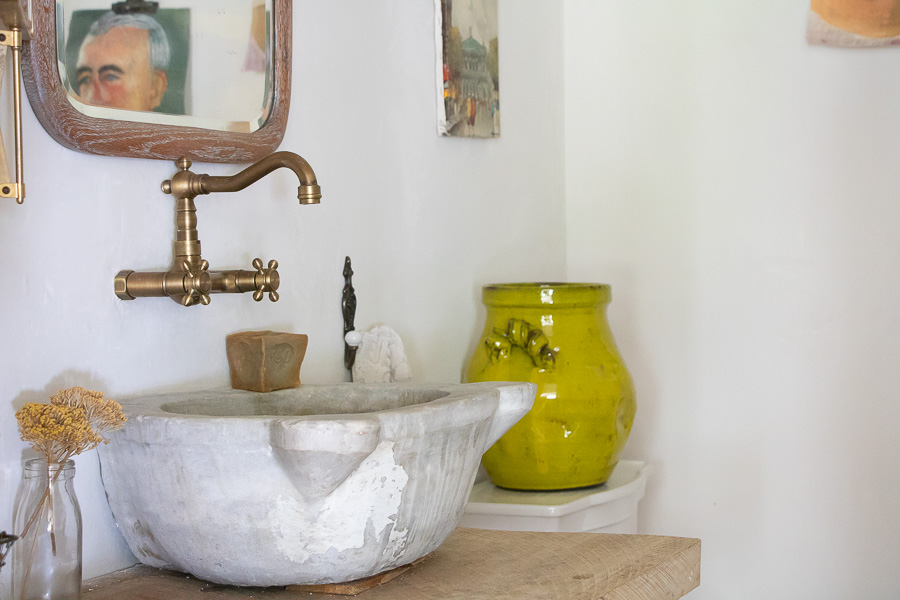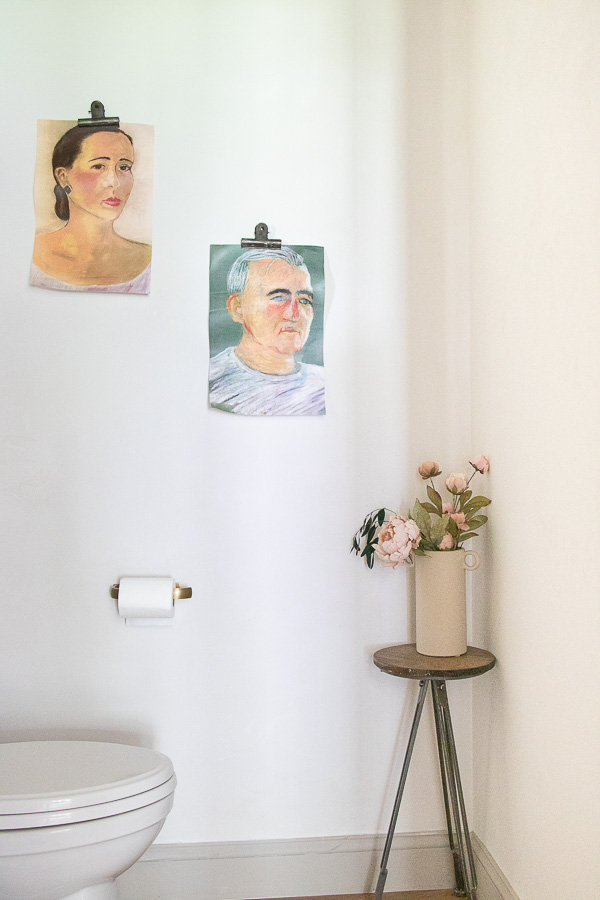 Description: The Walls are done in the Marrakech in the Coffee Cream color. The Floors are a warm oak, the vanity is  made of a reclaimed barn wood and a marble Hammam that I picked up from a salvage yard and had them drill a hole.

Please Pin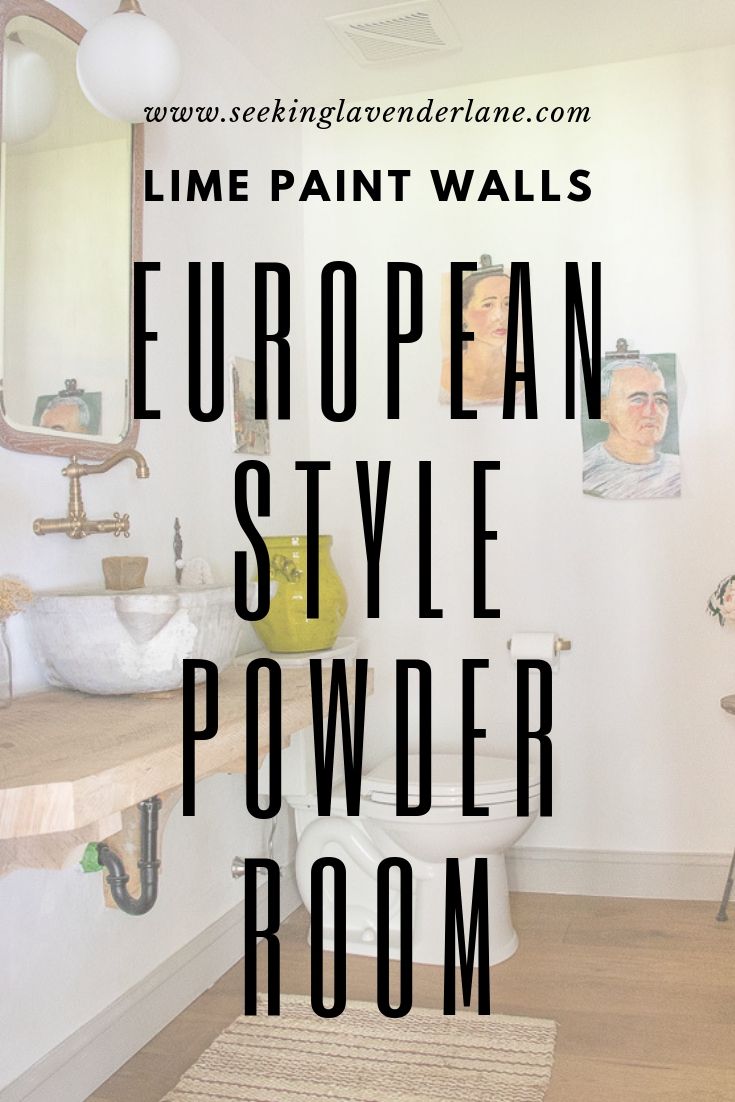 (Visited 3,975 times, 1 visits today)