I can't believe I am saying this…but I think I love my home more without Christmas decor. I know, who feels that way? There were definitely certain elements that I enjoyed and the glow of Christmas is always special…but the clutter and the "things" that just felt like they were taking over my house felt overwhelming. When it all came down..I suddenly felt happier! So, now that they are gone…what went up? Well, I thought I would share with you, if you are feeling like your home is feeling sparse and needed a little simple winter decorating. Some of it was just re-arranging making the space feel fresh for the new year, and the other half is simple elements that make the home feel like winter. That is without throwing fuzzy throw blankets all around the house.
Winter Entryway– The Wreaths and vintage horns came down…and I moved this table from the dining room wall to the entryway space. I decided dried pomegranates were still a winter look and left them out on this dish piled on top of some designer books. The sleek vase with some branches are a great way to bring "winter" nature to the home. It feels more simplistic then greenery and very fresh.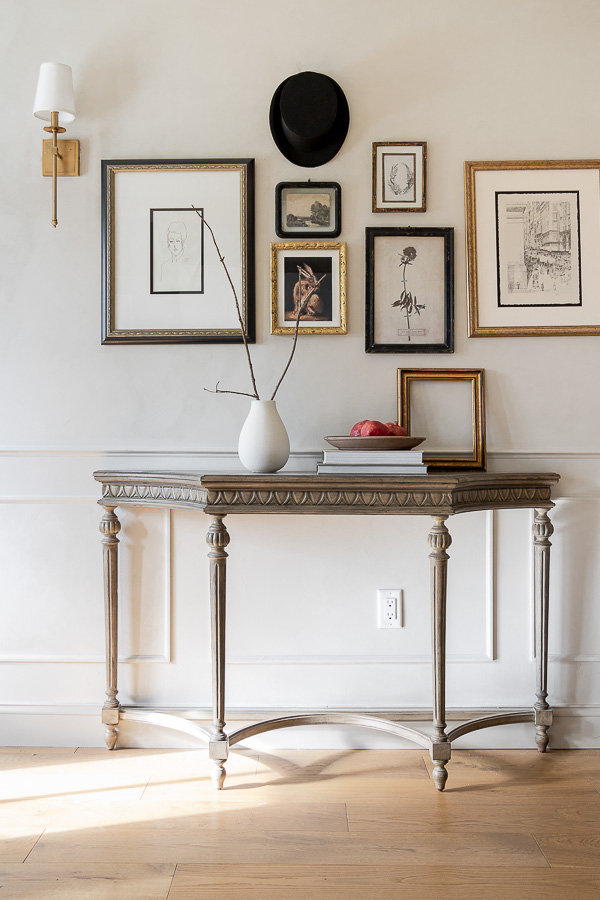 Winter Kitchen– I brought out some greenery again to the kitchen. Missed having my fig tree out and then my flower arrangement of the month is some dried eucalyptus in a clear vase with some branches. I'm ready for some fresh flowers now, but these certainly felt wintery.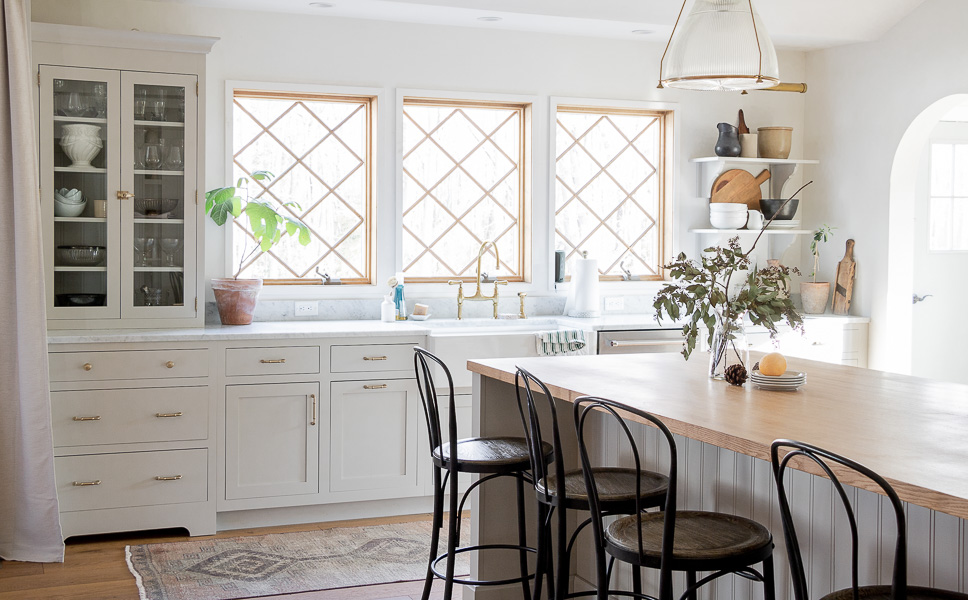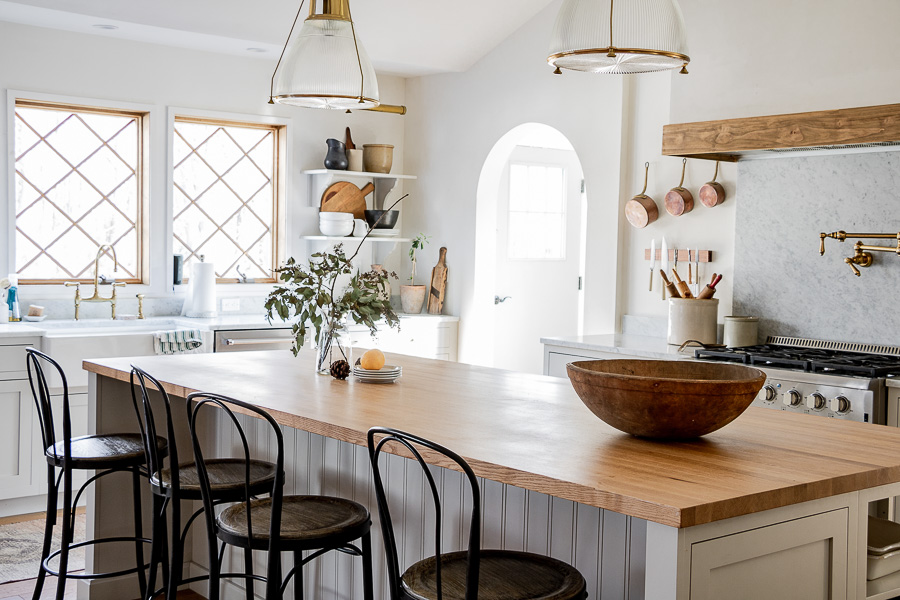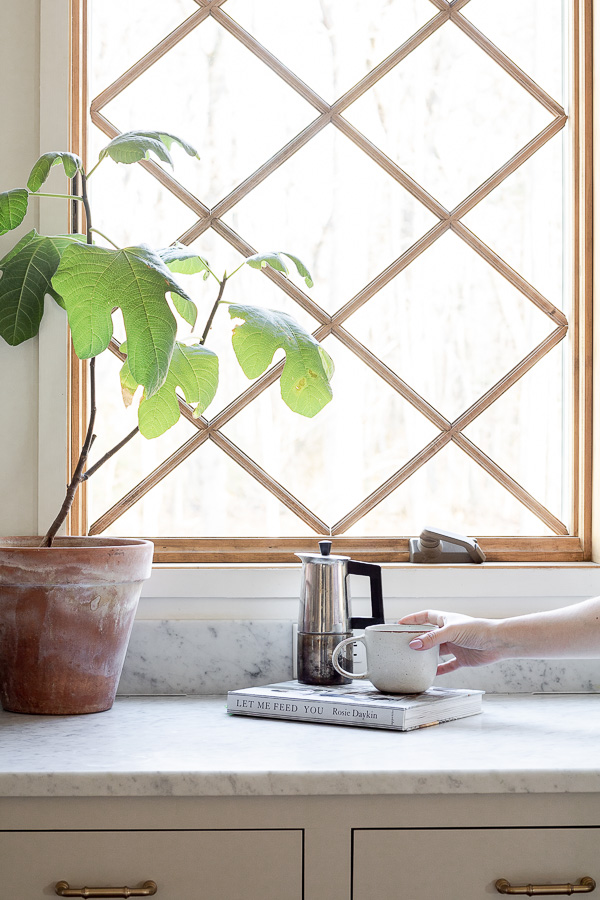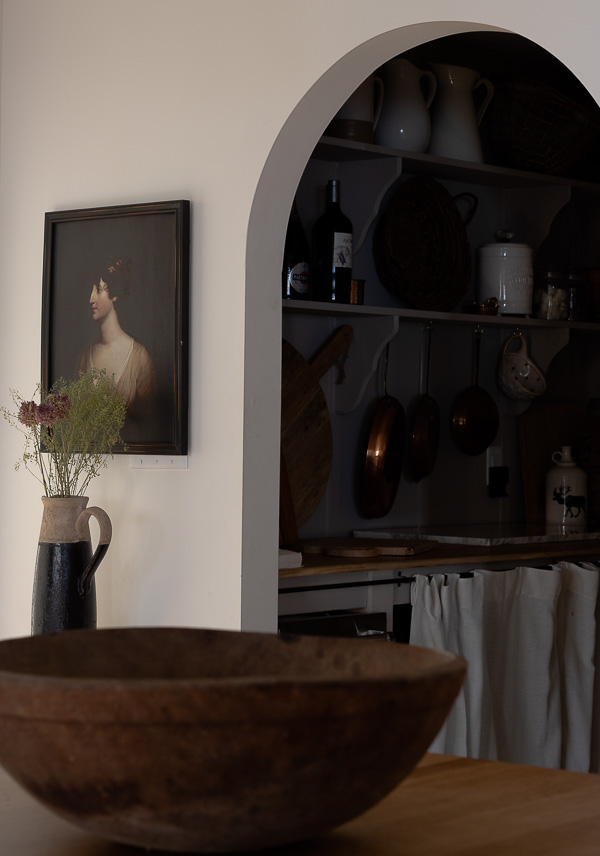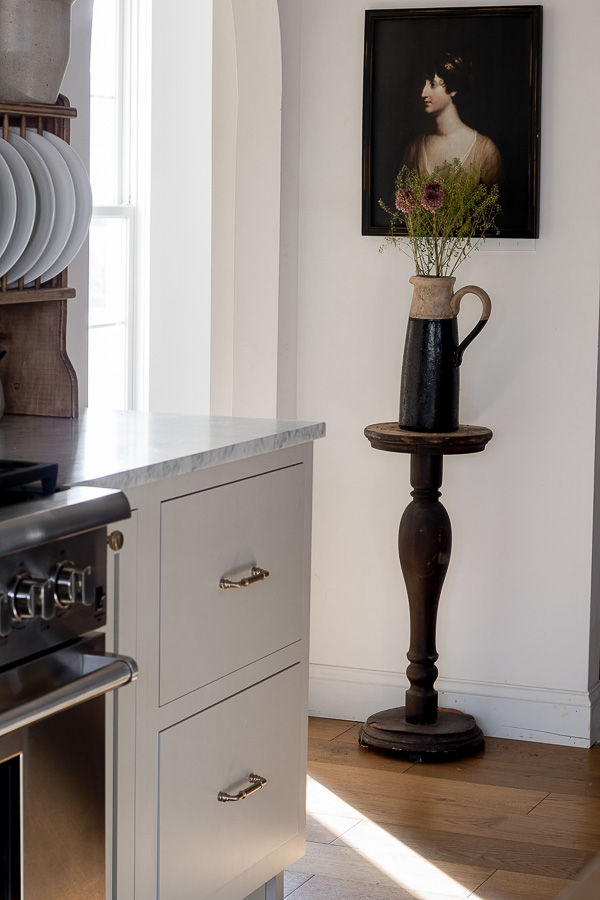 (Visited 1,573 times, 1 visits today)