Welcome to our second week of European Farmhouse round up! I hope these photos continue to inspire you all with your home interiors or just digest the beauty of these photos.
I had two really great questions this week from followers on istagram about European farmhouse. The first was how do I incorporate this look into my house if I am just starting out and the second was why European farmhouse?
So, I figured I would share my response here in our 2nd week of European Farmhouse on the blog. Well, if you are just starting out and want to start to incorporate European farmhouse charm to your home, my best advice no matter what the style is start with paint and light fixtures. Then the rest should follow with textures and vintage pieces.
and well…why European farmhouse? What got me started on this look? A few things…Joanna Gaines when she started adding European elements to her fixer uppers…and then as I started "finding" my style as we were planning out our current home, I wanted something that I was drawn to. So I began to really dig into what feels like me and that's where I found lots of old world textures, sleek lines, rustic elements, and timeless finishes. Many of the vintage finds I was liking leaned more French style then American farmhouse and so there I felt my style evolved to what I consider European farmhouse.
So…lets dive into what inspires me to continue adding the European charm to my home and embrace the European culture.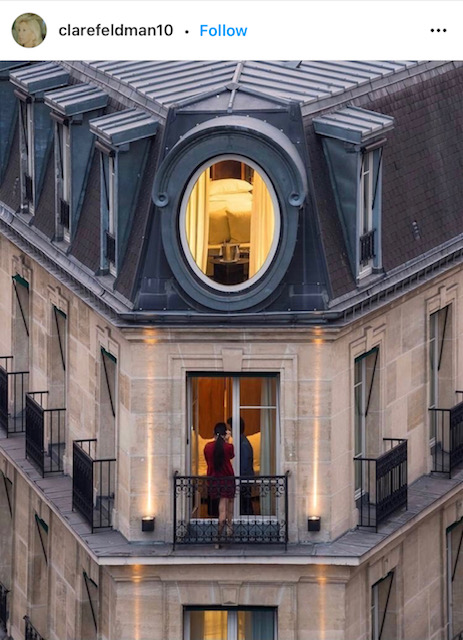 Starting strong here with this amazing scroll stopper photo of the amazing architecture and apartments in Paris.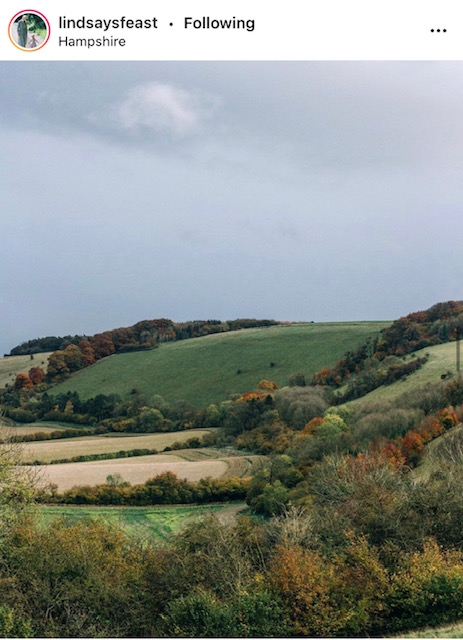 While we are dreaming up far away places…how about this amazing image of the country side in England. With all our white covered ground here this certainly feels extra dreamy.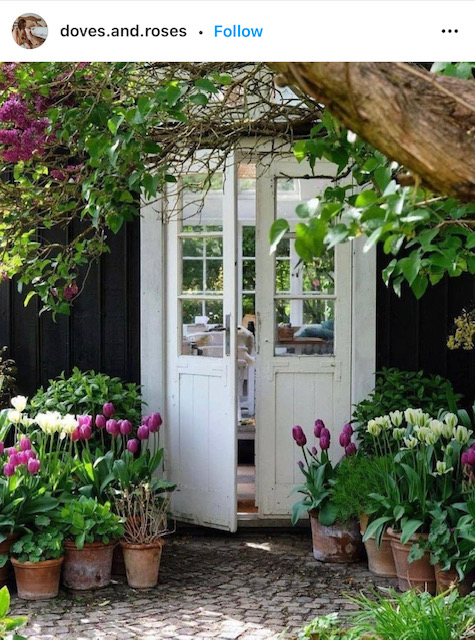 The perfect parisian style garden!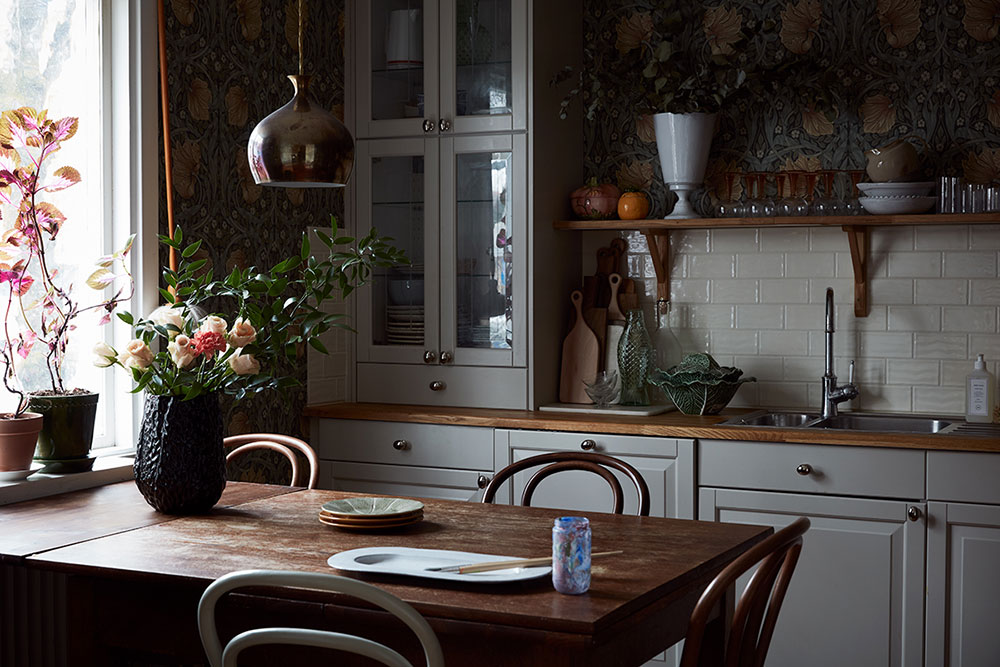 Obsessed with the English style kitchen. The shelves and the wallpaper and the bistro chairs are perfection!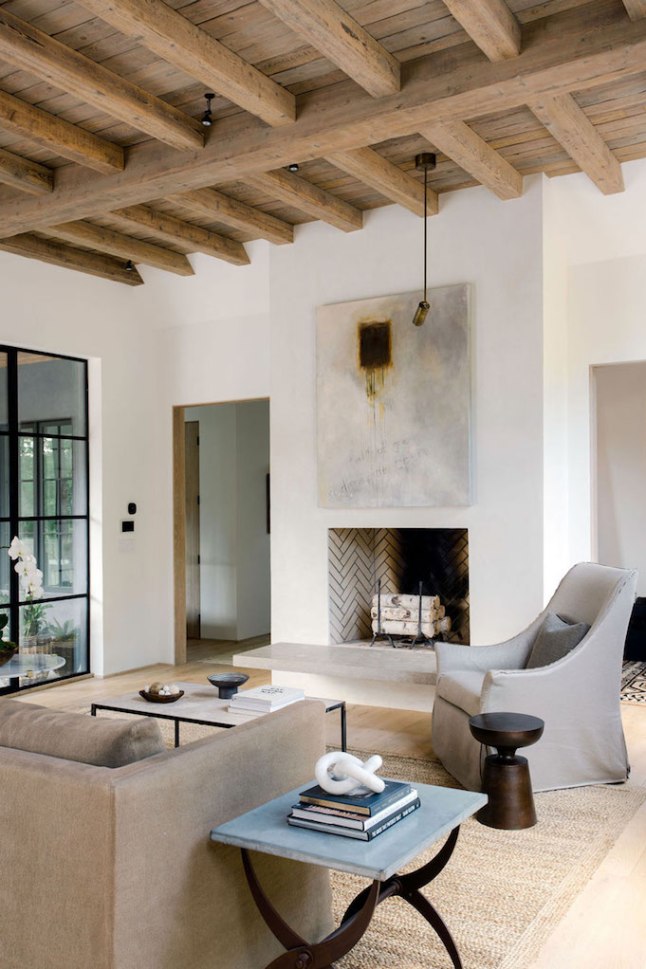 This home may be right here in America, but it has all the casual European charm. Love the plaster walls and the non-traditional molding. Of course that sleek fireplace and the linen covered furniture. Oh did I miss something…that reclaimed wood ceiling and beams!!!!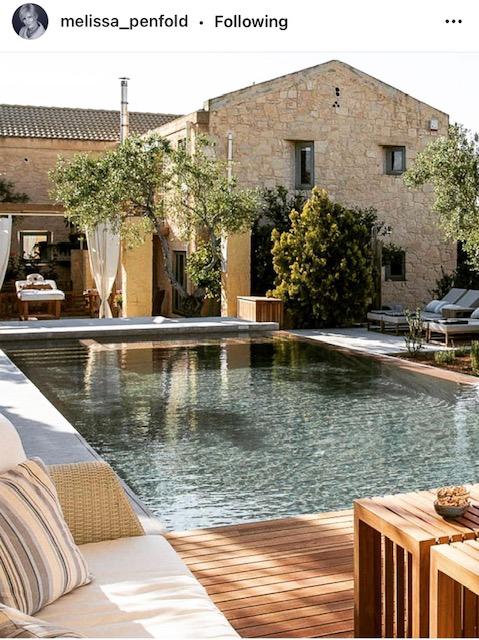 and who wouldn't want to swim in this pool beside this amazing stone building.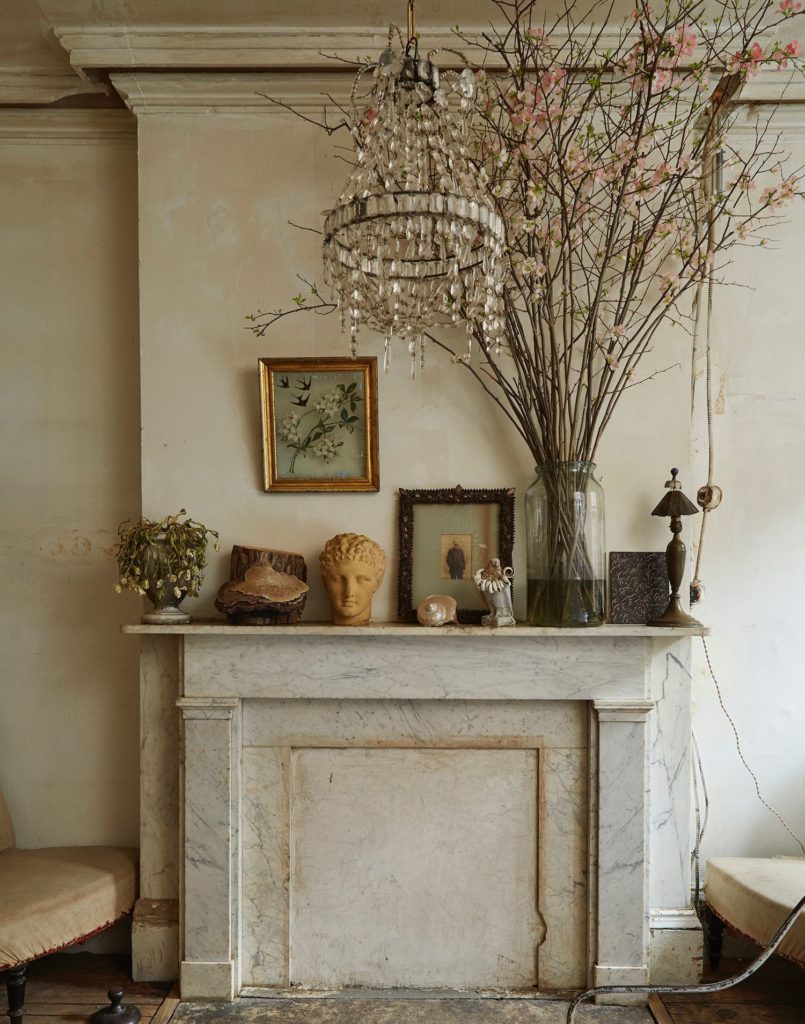 I just adore this marble fireplace and the pieces collected on top!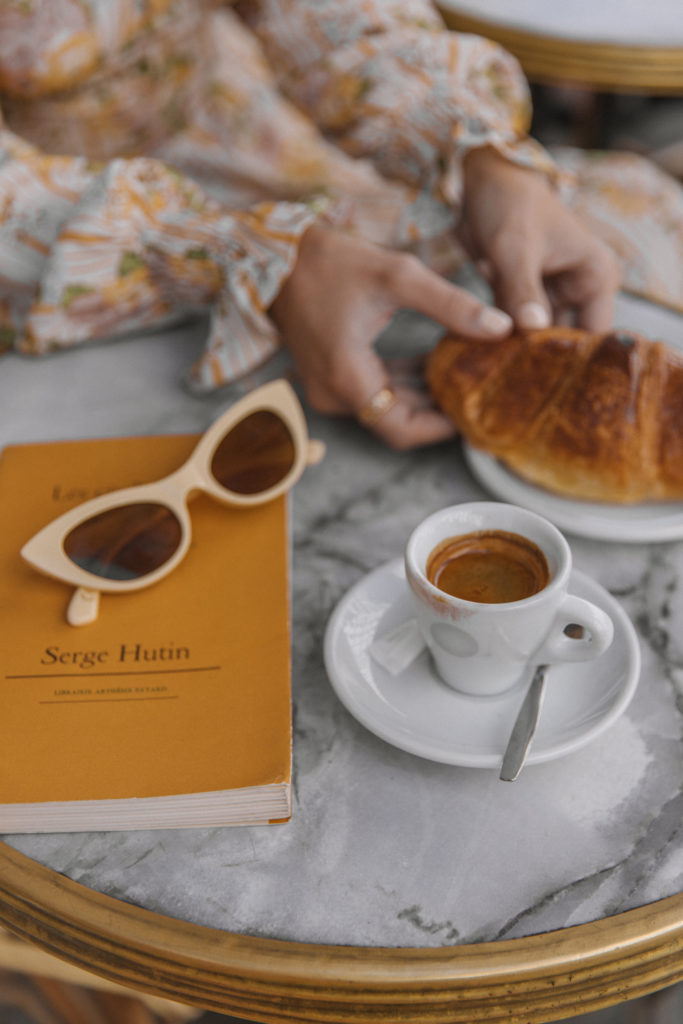 Croissant and espresso anyone?
If you loved this post check out how to incorporate European style to your home:

(Visited 4,269 times, 4 visits today)