As I sit here trying to take my mind away from the snowy cold dreary day I've got one of my fleur & flame candles lit, watching some Magnolia network for an escape, and browsing online for all things copper! I have loved copper for so long and I think because it really is that perfect finishing touch of a European kitchen to a home.
What's wonderful about copper in the kitchen is the timeless look. I don't see copper ever going away from chef kitchens, designer kitchens, or the kitchen next door. It can be something you use daily or save for special occasions. I think most people keep their copper as décor and love the warm shiny accent it brings.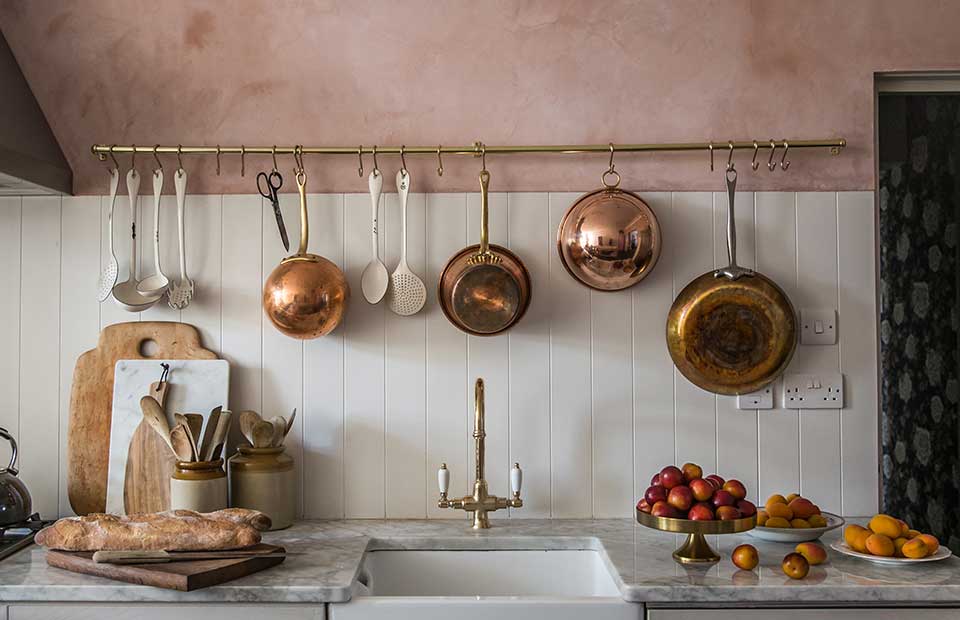 As I start to plan out my kitchen makeover (yes you heard that right) We are doing a small change in our kitchen as my marble backsplash has never quite sat right with me. It's too cool tone has thrown off my eye since we put it in, and I am finally going to do some tile backsplash and my dream a 9 ft brass pot rack.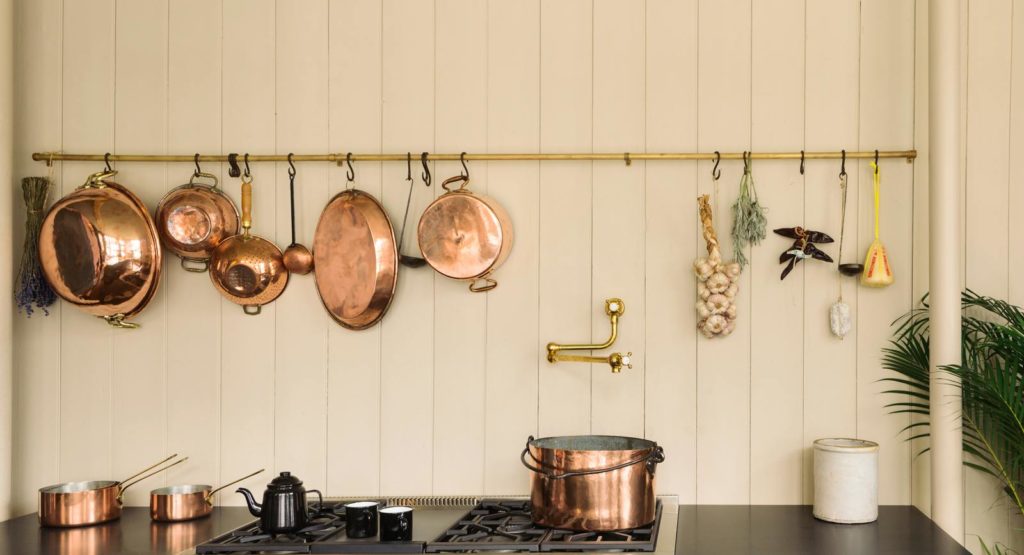 Just like this one above we will have this in our kitchen in just a few short weeks! I can't wait and of course that means. I've got to get my copper game on!
The layered copper look is just so striking and having a collected look of new or vintage copper is certainly the way to add that truly curated copper feel.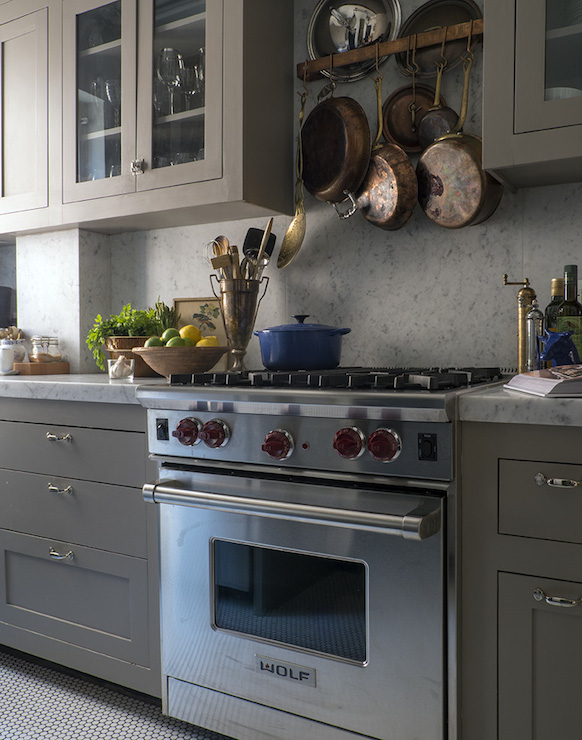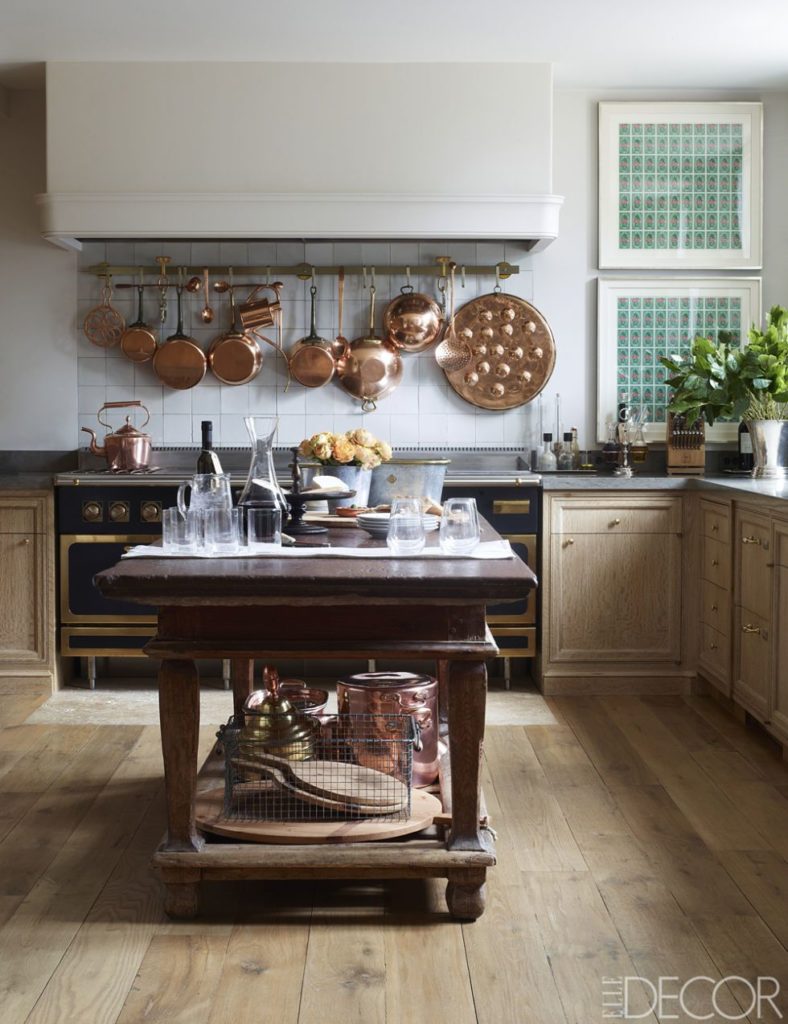 I have to say this may be my favorite photo of them all, the copper against the white oak planking is just absolutely fabulous!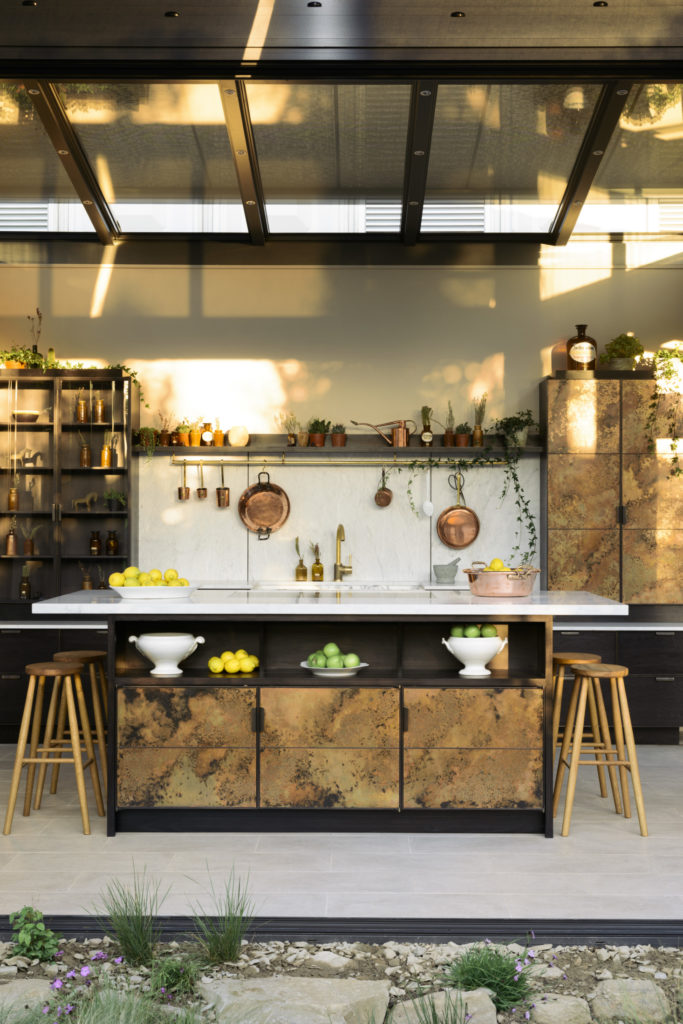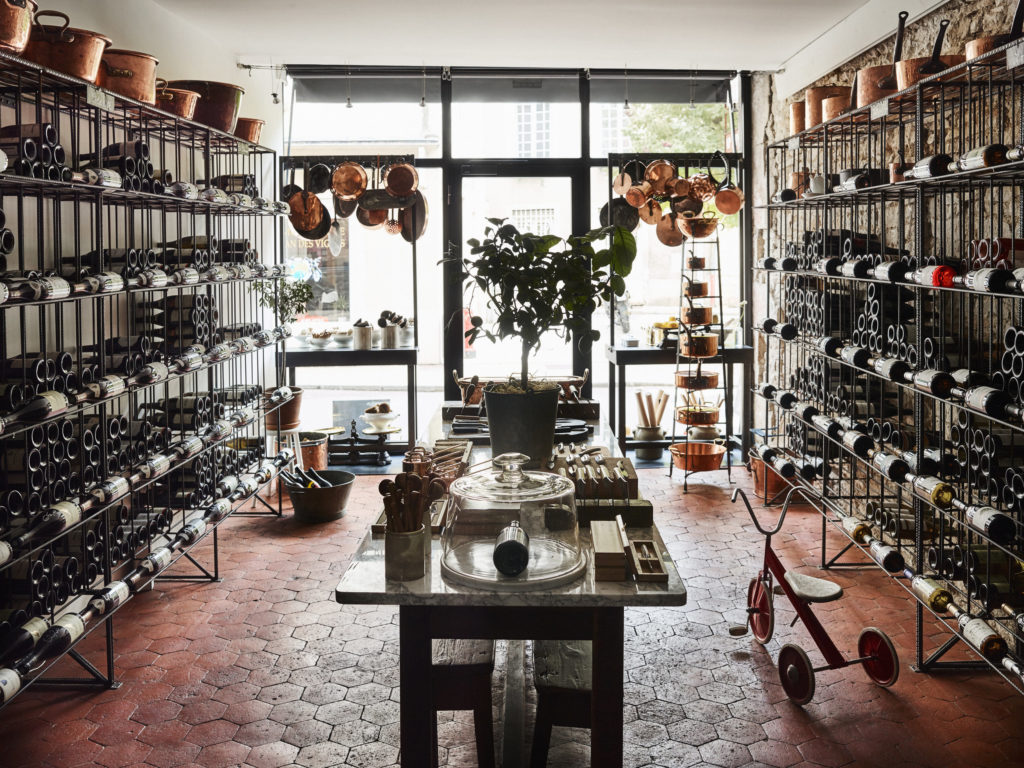 I hope you all enjoyed this post of straight up copper inspiration. See below for my favorite copper sources!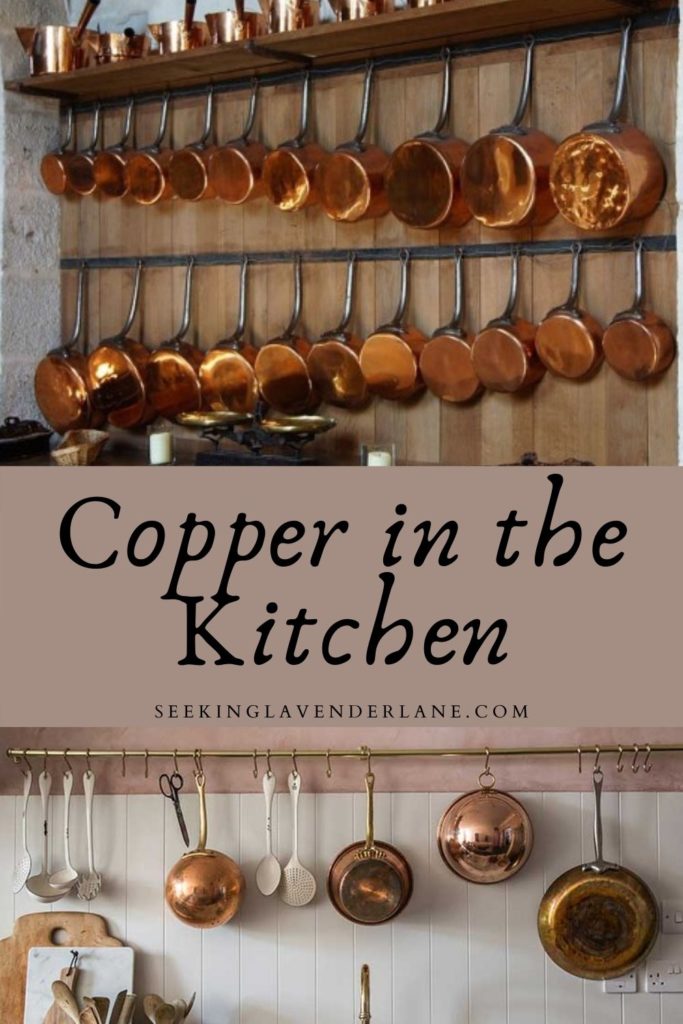 (Visited 1,127 times, 1 visits today)