The love for the European lifestyle is real! Its the one unchanging thing about my style. I may add some trendy, new colors, new accessories, but the Old World feel is something I can't compromise and will always come back to. So here we are week 3 of inspiration…
This post may contain affiliate links that I make a small commission from that is no added cost to your purchase.
Let's start with something a little brighter on these cold winter days…European Garden!
This French blue garden box is very French! The ornate design and finials are what make this topiary stand out!
Ahhhh a girl can dream! I'm not one for "statues" when done wrong…but when done right how dreamy is this?
Lets move on to some dreamy European interiors…
The look of an English Kitchen with simple cabinetry and pulls and a bold color block wall in a rosy pink color! Dreamy and daring design.
Something about the simplicity of this bedroom! What I love about this and I can't tell you if really is a European way of making a bed, but my Nonna always made the bed this way. Being from Italy, I always felt this was an Italian way to make a bed with the pillows tucked under the quilt, but it could also just be a old fashion way of making the bed. Whatever it is, the simplicity and vintage floral artwork made me think Europe!
You know I was talking all about copper yesterday on the blog and if you missed it be sure to check out all the copper inspo. This right here was such a show stopper I decided to save it for todays post.
This is just a European dream! The brick, the primitive table, and the the amazing vintage accessories.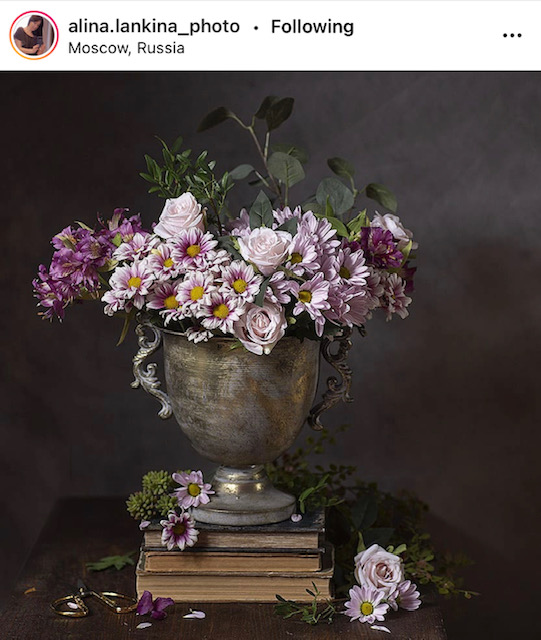 This amazing still life photo just felt amazing!
I want to hop on a plane and sit right here in this resort in Spain.
If you haven't seen, Shannon has been finishing her European Ranch style home that feels like a page right out of Patina Farms.
I hope you enjoyed these beautiful inspo. photos! Whether the vintage pieces, vignettes, future vacation spots, or just an afternoon escape was worth the scroll! I so appreciate any shares, and below I have some beautiful European finds for your home!