Hey there friends! I shared last week how I have been more and more inspired by European mudroom designs. I love the collected feel, layered textures, and old world style. So, I have been trying to refresh my mudroom space to have a little more European touches. We already have our cement tiles that are in a harlequin pattern, and our beadboard paneling that feels so English inspired…but I was missing a bit of the styling and the Champagne Bronze™️ faucet!
This is a collaborative post with Delta Faucets all opinions expressed are 100% my own.
Not only is this room our mudroom, but it also serves as our laundry room and what I consider the potting room. It connects to our garden in the summer and a place that I love to water our indoor plants. Our butcher block counters have been a bit torn up in here and our sink usually has paint splatter or dirt all over it. I kind of love it that way! Its just how I always envisioned a mudroom being as it totally serves its purpose in our home.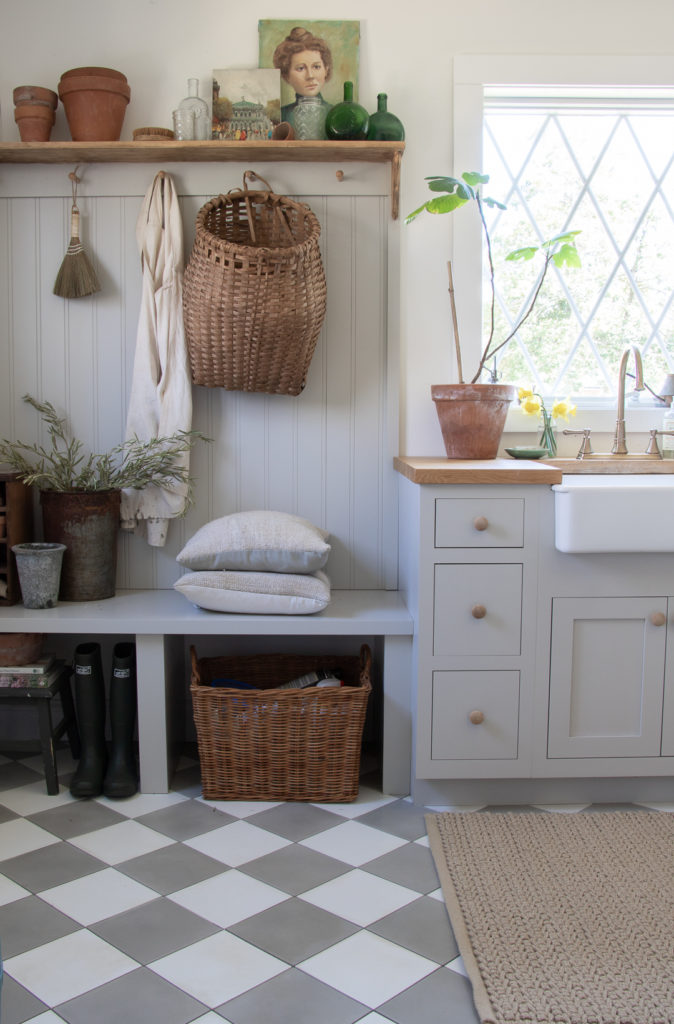 We added the wooden shelf last year so I can display art and terracotta pots and then I found this amazing vintage basket on Facebook marketplace which I love to add seasonal blooms in. I just needed some good rainboots for our duck days and just a bit of organzing and some stacked turkish pillows.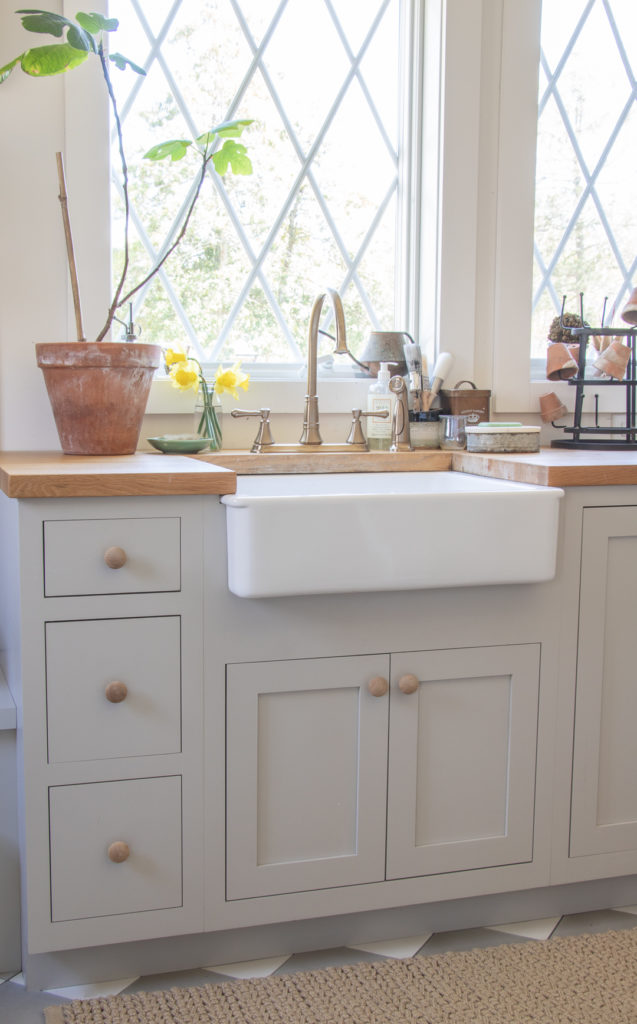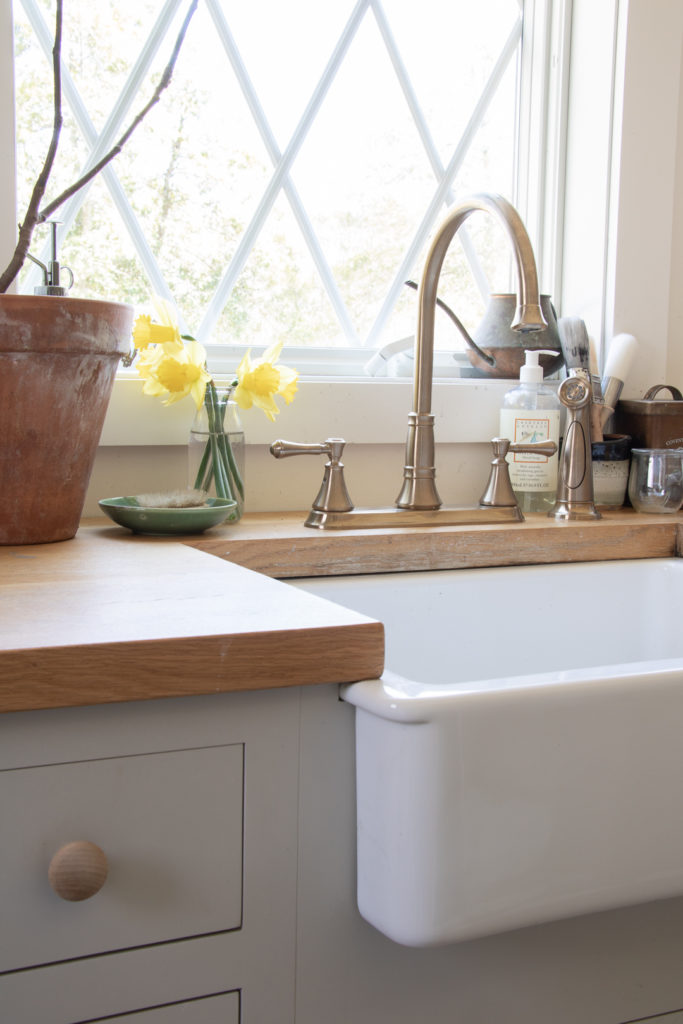 The icing on top to the mudroom refresh was the Champagne Bronze™️ faucet that I've been eyeing for months from Delta Faucet. The Cassidy™️ has the same timeless and traditional bridge shape as our last faucet and the sprayer which was important since we had to find something that fit the same layout for our counter. Not to mention those extra messes are much easier to clean up with. The warmth of the champagne bronze works so much better with the warm touches in this space and the quality is fabulous!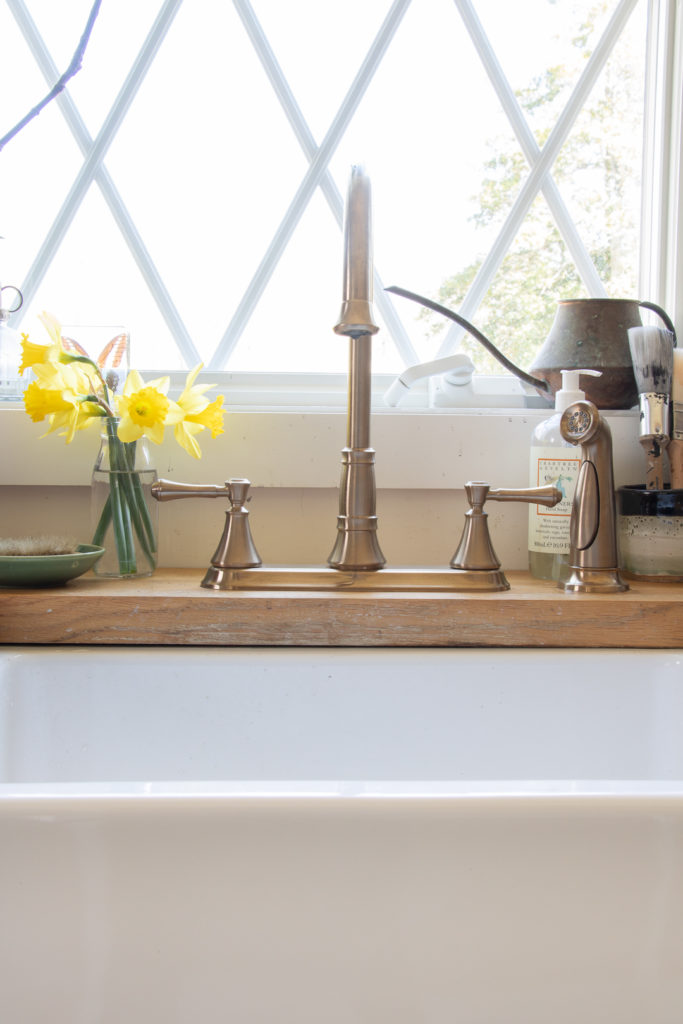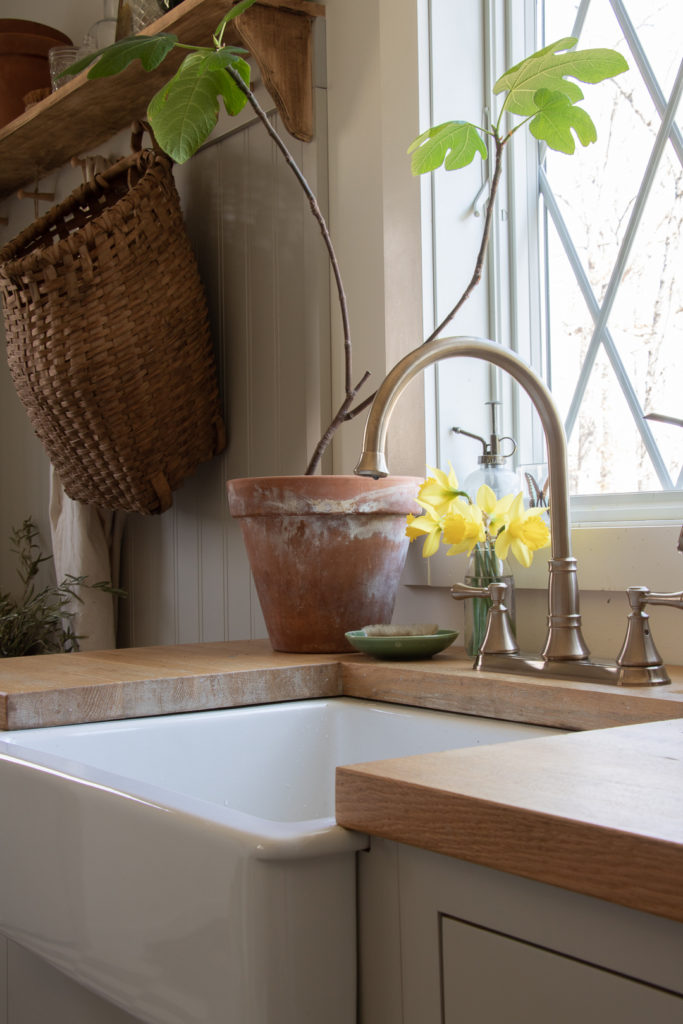 Our last faucet never fit quite right and this one just fits perfect for design and function!
Check out more on Delta Faucet's Instagram to gain inspiration for your next plumbing project!
(Visited 4,240 times, 1 visits today)