Fall Curb Appeal- Farmhouse Porch Decor
Grabbing some Fall Porch Ideas? Last year while desperately waiting for our home renovation to be done, I did a post filled with Fall Porch Ideas so I could be inspired. It was kind of a tease as we were not even close to being done with our renovation and all I could dream about was having a porch to decorate for fall.
Well, this year…we finally had our dreams come true and my Fall porch has sprung! I am excited for all the pumpkins and pretty fall flowers to take over the steps of our porch. I have more planned for Halloween, but I felt this was perfect to share with you all before you buy your pumpkins and head to your local farm and pumpkin shop to pick up your fall must haves.
I loved the idea of doing something new each year and this year it was all about coordinating colors that would play off our blue front door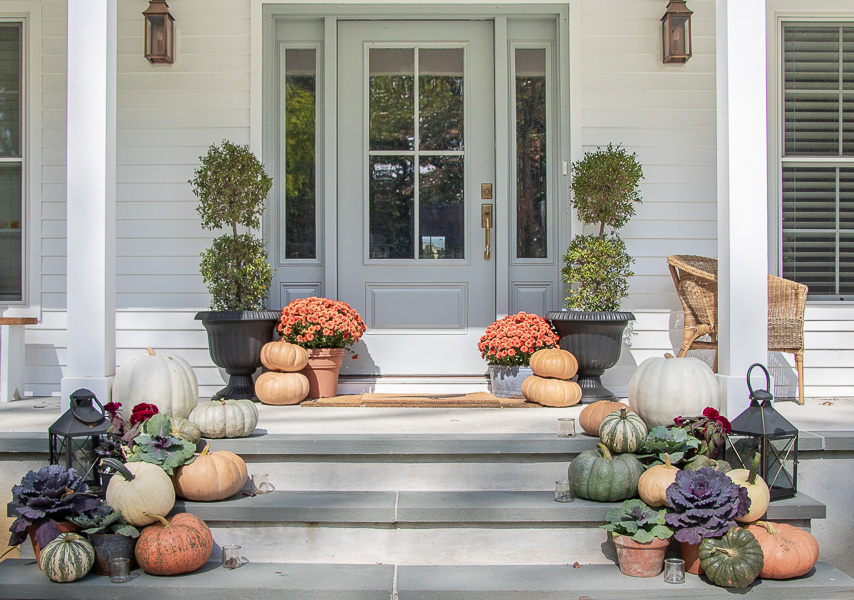 I stopped at my local go-to garden spot The Herbary in Howell, as I heard their shipment of heirloom pumpkins were on its way. They had a beautiful assortment of cabbage and flowers that I thought would pair beautifully and as I started loading up my wagon I began to select the color scheme. It kind of all evolved but purples, greens, and pops of soft orange were feeling right for this year.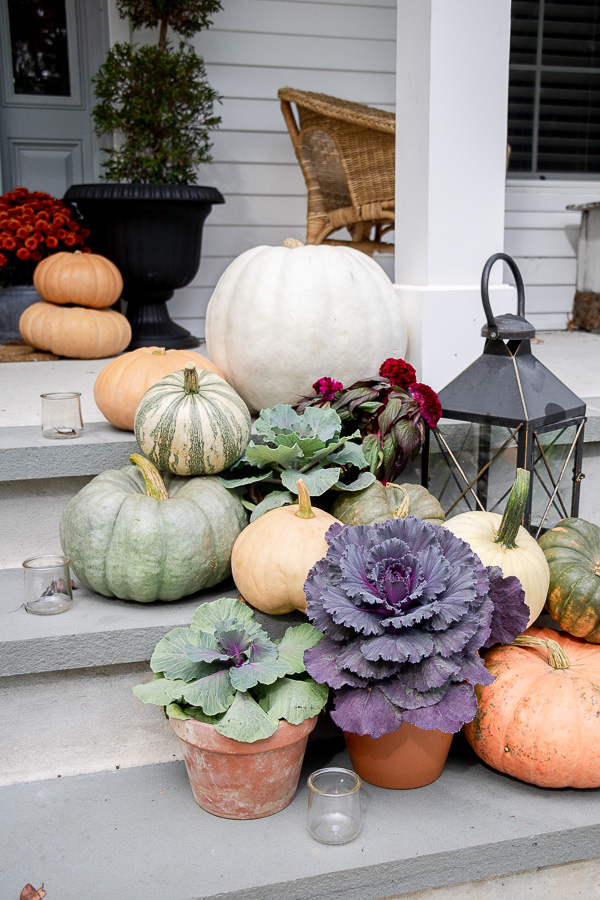 I wanted a true cascading feel, so I tucked some flowers in terracotta pots between each pumpkin and had some pumpkins placed naturally and layered on each pumpkin and pot. My plan is to add some flame less candles to the oui yogurt jars for some pretty ambiance at night.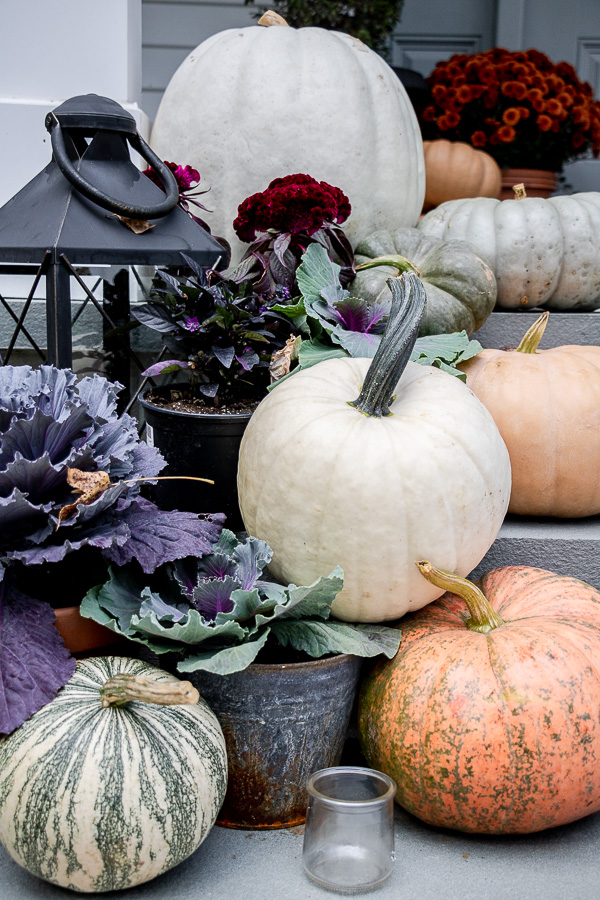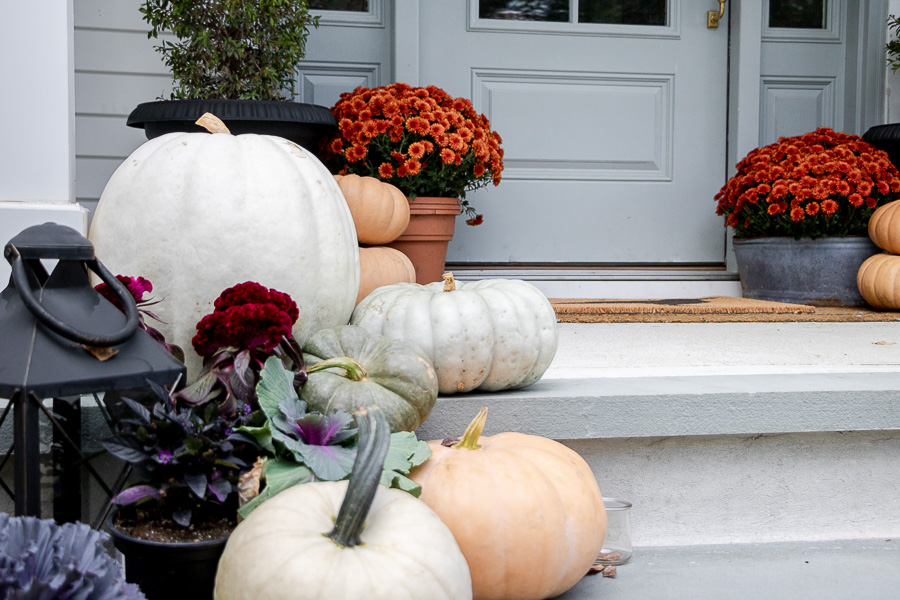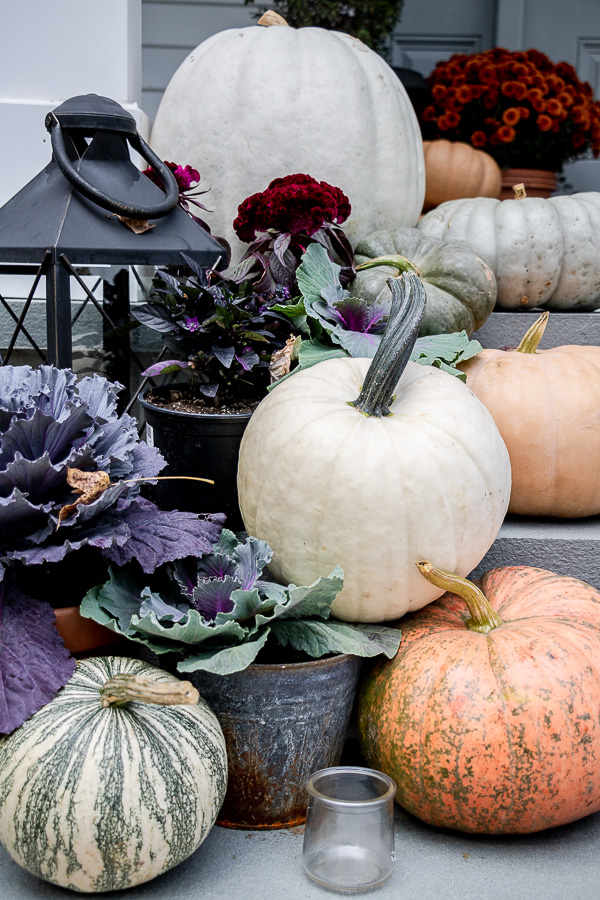 I have been a little back and forth about adding a wreath, but it would for sure have to be one that wows me. For now the bare door doesn't bother me much.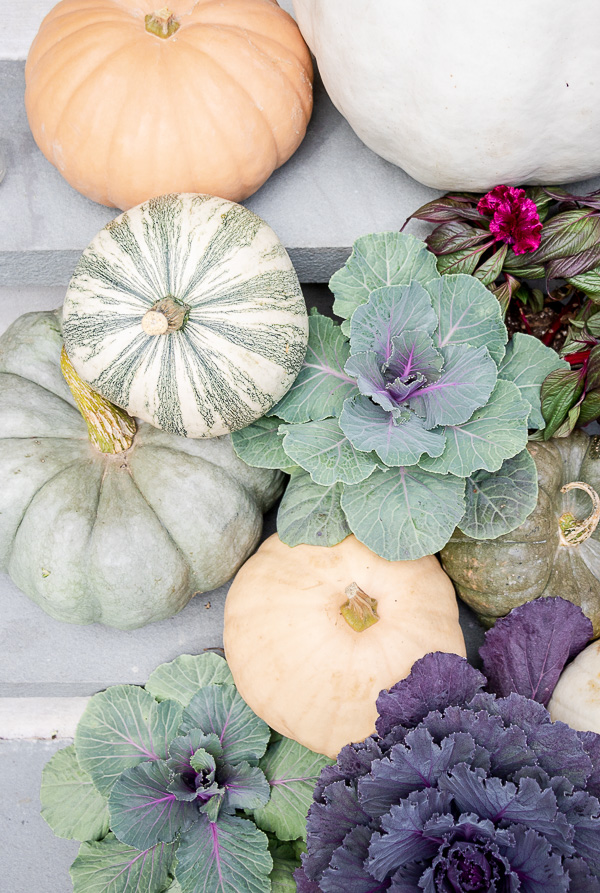 My tip to you would be find a pretty color grouping that plays off your front door color. Also, switch up your colors from year to year. This makes it fun…so maybe next year will be more playful with bright orange or all monochromatic with white pumpkins and white mums. Either way there are so many different ways to play up your fall porch and make it different for each new year.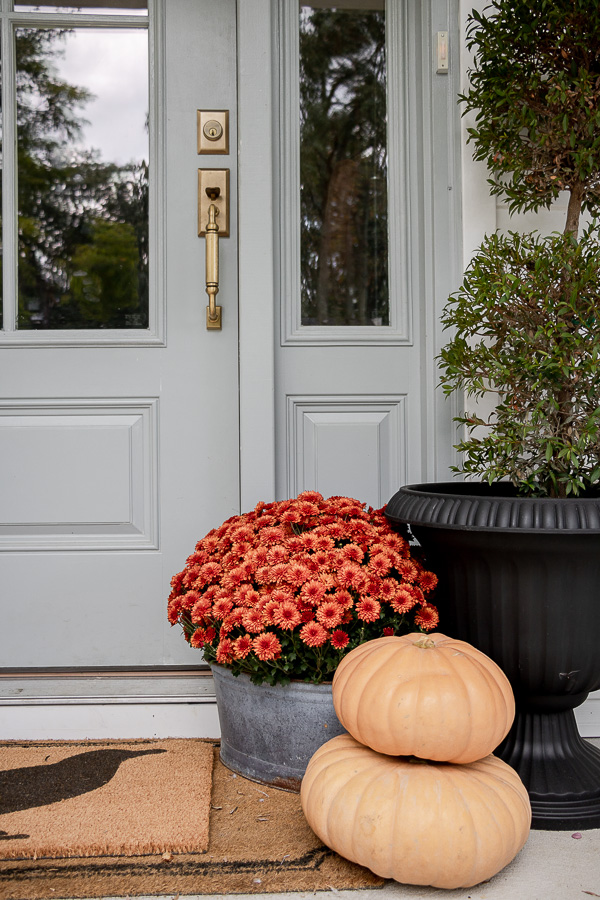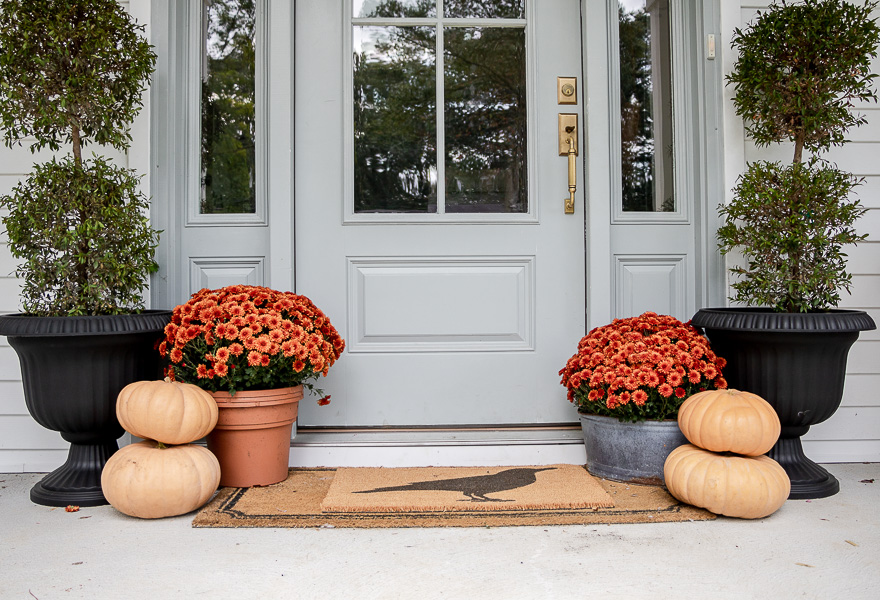 Source List:
Door Color: Benjamin Moore Boothbay Gray
Pumpkins and Flowers: The Herbary

Please Pin for Later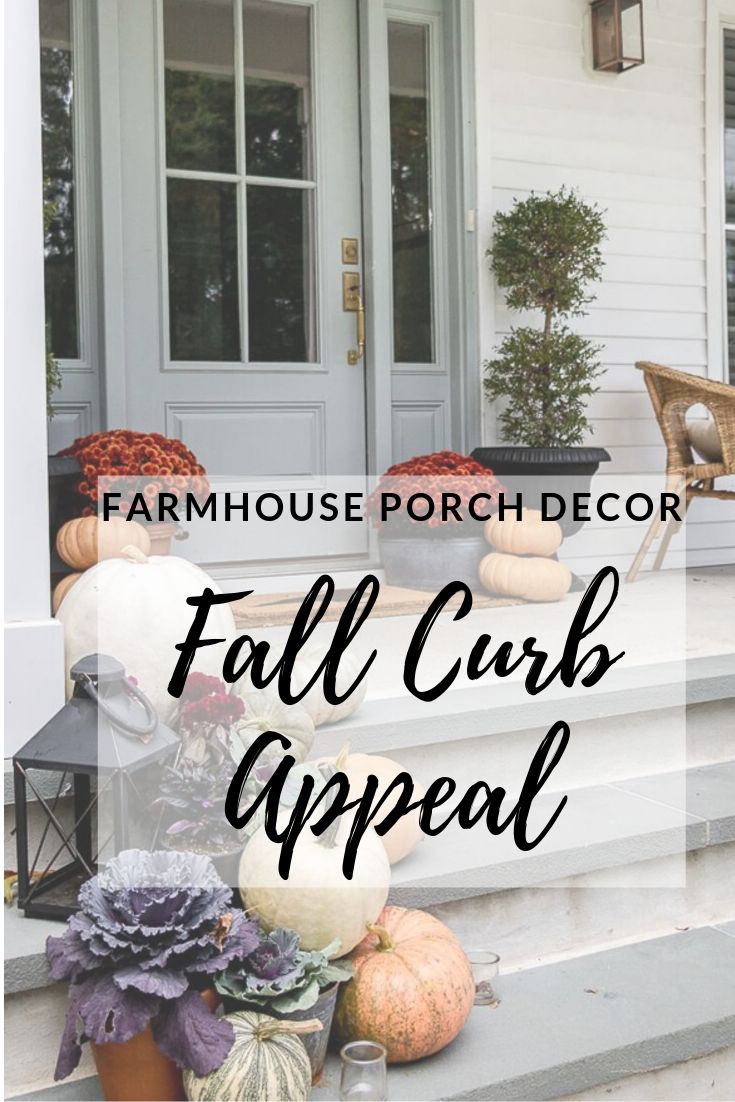 (Visited 3,643 times, 1 visits today)