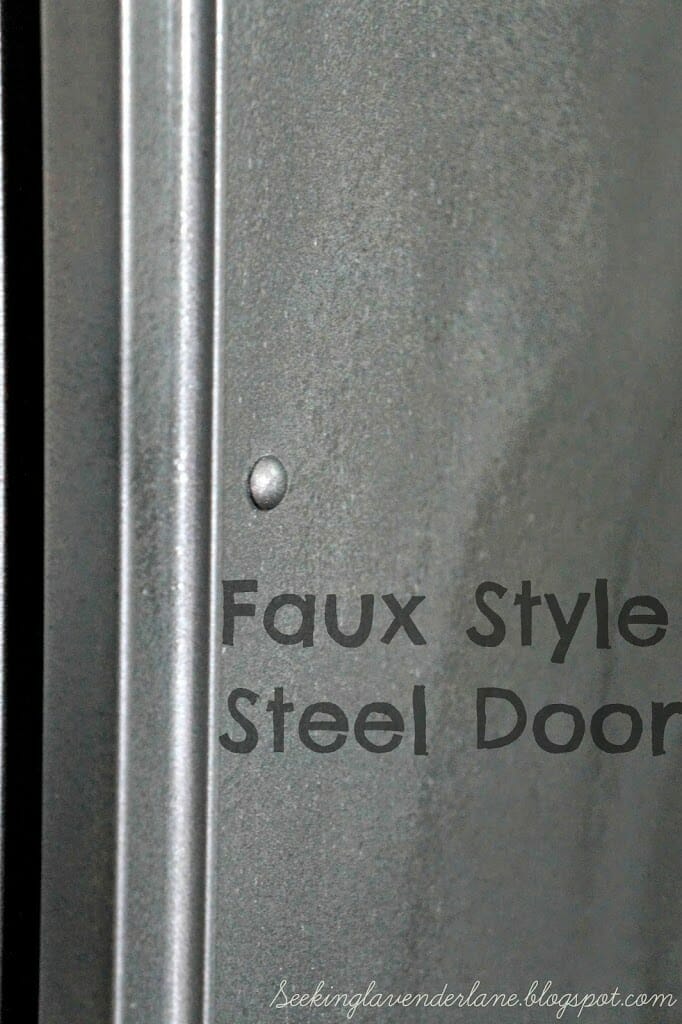 Getting closer to our son's room reveal and I am getting really excited to show all of you. I have been purely inspired by RH Baby bedrooms and just keeping with a very industrial style boys room. Probably the most exciting part to this whole bedroom design is that my son Anthony really loves it! I am sure I am not the only parent that has selfishly decorated the room to your taste and liking. I bet some of your little ones begged you for ninja turtle bedding and spider man vinyl stickers on their walls. Nothing against it…but I just happen to put a little bit of adult sophistication twist on it all. This will also help for Anthony to grow into his room without us having to change too much throughout the years.
Well…of course before the bedroom reveal I had to post at least one more DIY project that we had to do for this room. And that leads me to the Faux Steel Closet Door Makeover.
Sadly…our house did not come with beautiful closet doors….it came with these…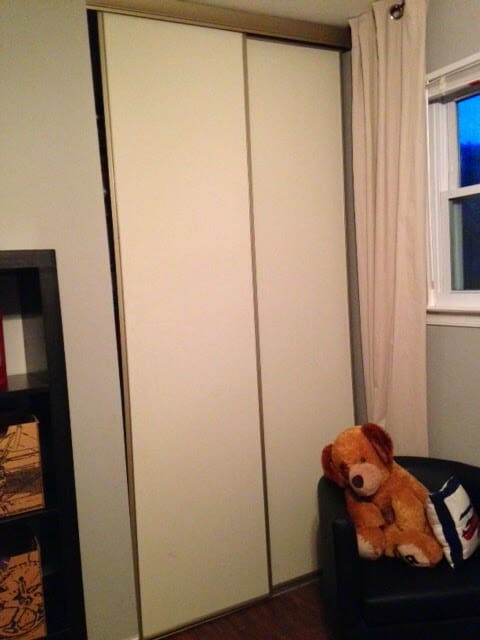 Have any of you ever seen anything like this? I know I have not…this was surely one of the turn offs to our bedrooms when buying this house. I thought by this point we would have replaced them…but as you all know buying a house money and work gets put into just about everything. Something like a closet door is most likely checked off lastly on your "honey do" list.
Since this is what we had to work with…I wanted to at least give these a little upgrade. To keep with the rest of the industrial style feel in the room I chose to go with a faux steel door. The one good thing about these doors is that they are super tall and it helps give a grande look in the space.
To make this an easy fixer upper I used spray paint…No faux painting this door by hand…I went to Lowes and found the best type of spray can that would give these doors that aluminum-metal feel.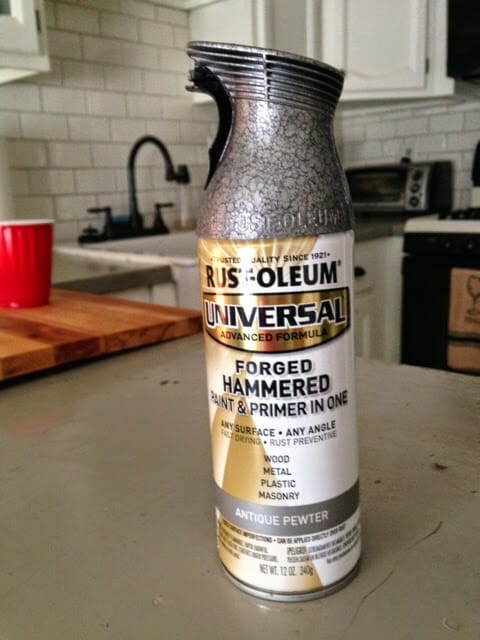 Rest-oleum Forged Hammered in Antique Pewter
Just adding spray paint would not be enough…I wanted to use a bolt-like trim to really add some character.
Adding a real bolt would have been too large and most likely would have went right through the door…so we used tacks sold at Lowes in the nail and screw aisle. I wish I had not thrown out the package it came in or else I could have shared exactly the brand and type. The tacks I used basically look like a regular tack you would use on a bulletin board. They may be slightly stronger, but I am sure a regular tack would work as well.
The first step was to nail all the tacks into the closet door. I spaced them out equally… eye-balling the distance. This was the longest step and took me probably about an hour to do both doors mainly because they were pretty difficult to hammer into the wood door.
Excuse my shadow
The above photo gives you an idea of what the before and after looks like with the tacks…these were yet to be nailed in. I  was just making sure the placement looked good.
Once this step was finished I sprayed each door. I needed two cans of spray paint for the entire project and used every last drop.
There You have it! Simple…and yet a dramatic difference!
I am sure no one in the world has closet doors like the ones we have, but I can guarantee that this would be a great idea to do as a barn style door or even a headboard for a boys room.
Looking forward towards the room reveal…just a few more touches and a few more days and you will be invited in.
If you like what you see here make sure to check out my
(Visited 654 times, 1 visits today)