Fall Candles
Now, that Fall is nearing (yes, this is the first official Fall post 2018) it's time to prep our homes for those cooler days and cozier homes. Though I love candles all year long, Fall is the season that candles bring more ambiance then ever. Not only does the true flicker from a real candle have the most calming effect, but the fragrance has to be right too to set the tone for the home. You know I could probably burn a Lavender candle all year long, but in Fall nothing like richer smells of pumpkins and apples to bring to the air. At my visit to Haven (a blog conference they have every Summer) I met the creator behind one of my favorite Candle company's, Antique Candle Works. I had to smell all of the amazing candles she brought along with her and of course smell the new favorites for the coming season. The candles all smell absolutely amazing and their packaging is stunning. With great smells and packaging, you'll want to add these to your home for sure! The candles are made with wax from domestically grown soy beans and fine fragrance oils, which explains their quality. So after smelling some of the Fall fragrances, I am sharing my favorites Fall Candles with you!
Well, it all depends on your preference of course when it comes to smells, I always choose something not overpowering, but feels natural and organic. It has to also be soothing or make you think I was whipping up a batch of something all day. No overly sweet smells for me!
The first is for those apple lovers! Apples Pickin', reminds me of my childhood because I remember my mom having an apple candle that she use to burn in the Fall and I think it lasted a few years (she wasn't a candle person like myself, so that thing lasted a while). So, when I smelled this crisp apple fragrance…it brought me back to my childhood home and smelling that apple aroma. There is nothing artificial about the smell at all, it smells like it came straight from an apple orchard and instantly fills the home of that Fall favorite fragrance.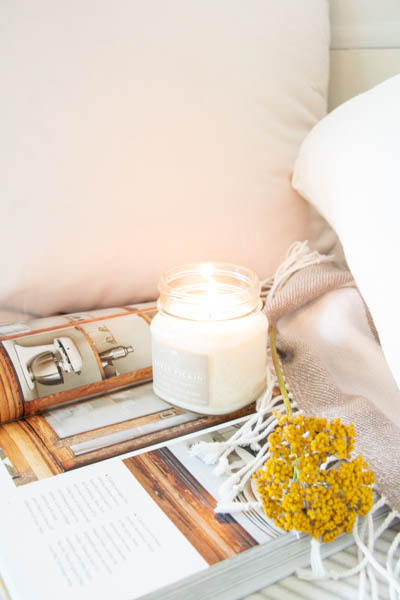 I then LOVE the newest candle from Antique Candle Works, which is their Fall Harvest. The combination of apple, crushed cinnamon, clove, with hints of orange peel, and sweet vanilla are a combo to love in a jar. It's just what you would expect from a Fall candle, and the smell will make you want to cozy up in your favorite knit blanket with a coffee in hand and your favorite read. It's what Fall is all about right here…small moments, cozy homes, and the best fragrances.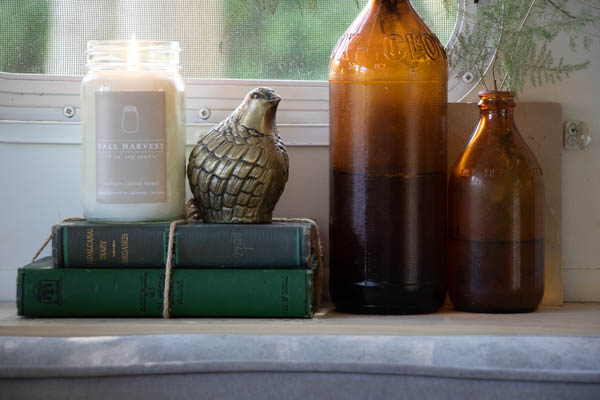 That leads me to my absolute favorite of them all, Momma's Kitchen! This candle made me want Fall to arrive early, and I started lighting my candle at the beginning of August. You burn this and ultimately you feel like your in Momma's kitchen with that pie baking in the oven and the windows open with that warmish breeze coming through. The description for this one: green apple, peach and pine needle leading to a spicy cinnamon clove and thyme with sweet balsamic spice . It's like Thanksgiving in a jar, but without the turkey! I've got two of these and I'm sure I'll need at least one more to get me through this Fall season.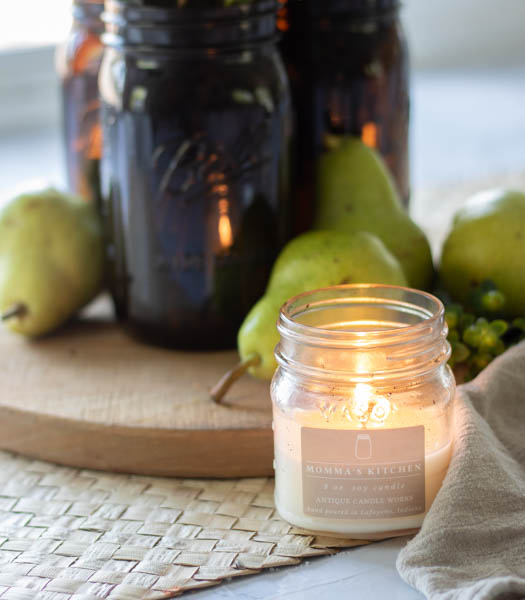 It's companies like this that not only make you want to pull your credit card out and splurge, but they are also ones that you want to keep supporting. They are homegrown and you can see the love that is put into every mason jar and wax melody. If you've never heard or ordered from Antique Candle Works, you're missing out my friend! You won't be disappointed, they are a true gem to have in your house for not only the best Fall candles, but for all year long too. Let me know below if you've ordered from them before, or plan to pick up your own order of Fall Candles this year.
Wishing you cozier and Fallish days soon, with your favorite candle flickering in the background.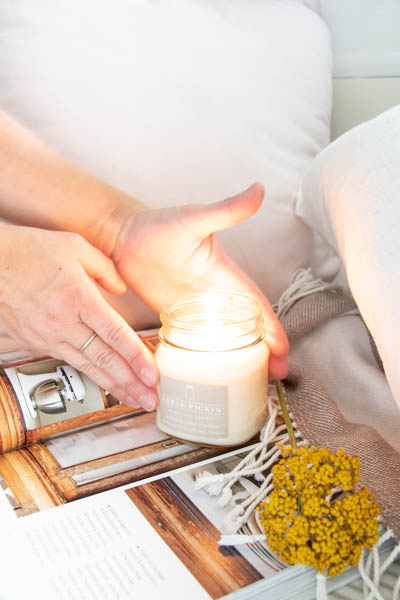 Please Pin