Pink Outside Decor
Did you know pink is the hot color this year? I am clearly loving pink especially since painting our RV kitchen pink and adding pops of pink here and there to the interior decor. I've been seeing a lot of pink front doors lately too and I knew I wanted to add pink to the outside decor. If you all caught my last post of "Suite Tea's" exterior makeover, then you probably know that we decided to not add any pink to the RV walls. I really wanted to initially but the more I thought about it, I felt it would be best to just keep it white. So instead I added some pops of pink to the exterior in another way. I really wanted the inside and the outside to connect so I figured out the perfect and easy solution to do so. If you're new around here we are currently living in an RV on our property as we wait for our new house to be built. You can read about our RV makeover and experience here.  First, I wanted to make sure I was protected before going ahead and working with spray paint again. So the last time I spray painted I ended up with Spray paint pretty much EVERYWHERE! The good thing about spray painting in the Summer is you can paint outside, the bad thing…you're wearing shorts, a T-shirt, and for me usually flip flops. So after receiving this new product called Workman's Friend (a superior barrier skin cream to protect against, grease, paint, stain, glue and plant oils) I decided to give it a try before I got started. I put the silky smooth layer of cream on my hands, feet, and arms and got to painting. This post is a collaborative post with Workman's Friend, all opinions are 100% my own. So my crafty friend's and I decided to give it a try on all of our upcoming projects. Gardening, Staining, Marker's, and Glue. See how their projects turned out and read their take on the protective and moisturizing product. Workman's Friend are different from their competitor's because they truly moisturize rather then just protect. By applying the cream it goes on like a protective glove.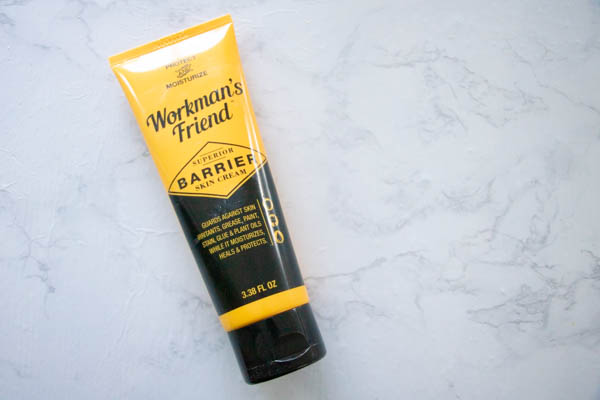 Okay, so after adding a thin coat of Workman's Friend to my exposed skin I decided to give my new plastic planters a paint job! I decided to go plastic for these since they were the cheapest and then picked up a can of pink spray paint as well. So honestly spray painting is one of the easiest ways to update a planter. I've spray painted quite a few of planters in the past (though I have no blog posts on them) and they truly can make an old planter come to life…or  in this case make them pop in pink!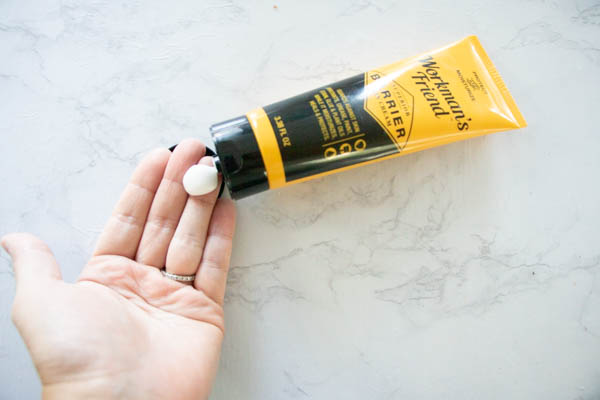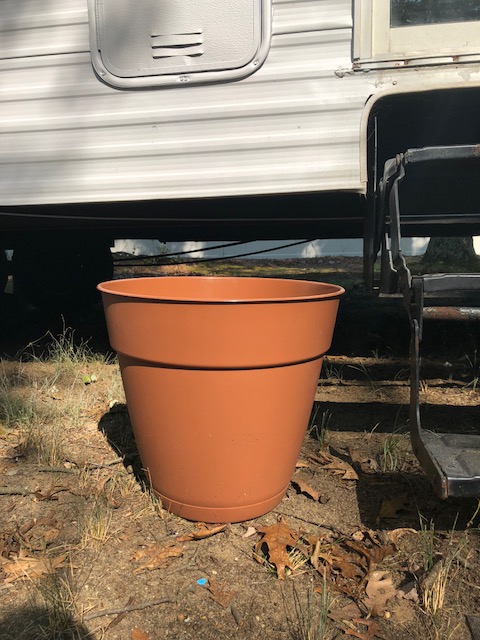 BEFORE, plastic planter
10 minutes later I had two pretty in pink planters and a mess all over my hands, feet, and arms! I am always a mess when  I do projects especially painting. My husband hates when I paint (even though I do it all the time) because I make messes more then need be. So, from here I ran to the sink to see if this protective cream was going to work. It requires still scrubbing with soap and water, but the paint flakes off easier then without. I was surprised at how fast I removed the paint and the best part how soft my hands were after. I HATE using gloves so anytime I do projects my hands are always drying out. Sometimes I feel like all these projects over the years have aged my hands a bit. I love how soft my hands still felt after removing the paint and I knew this was going to be in my toolbox for life!
Paint after the project, before washing my hands.
Oh and for those pretty in pink planters, they sure made this trailer come to life. I love the idea of adding pink in a subtle way with like in a planter. This how this pink shade could be with some white mums and white pumpkins in just a few short weeks.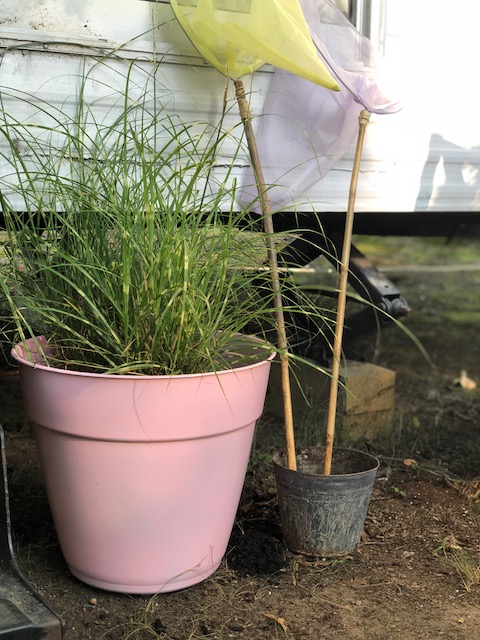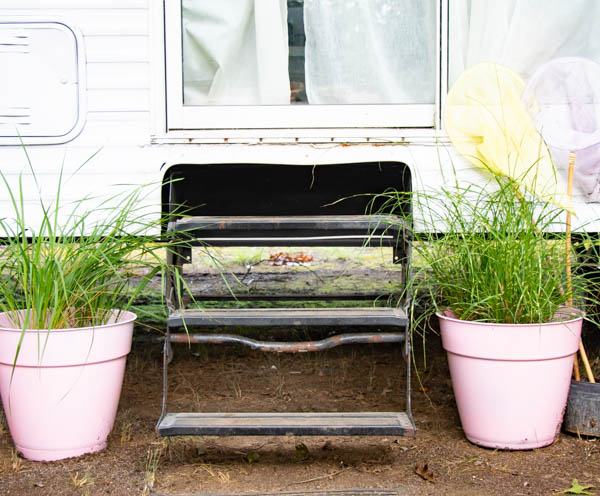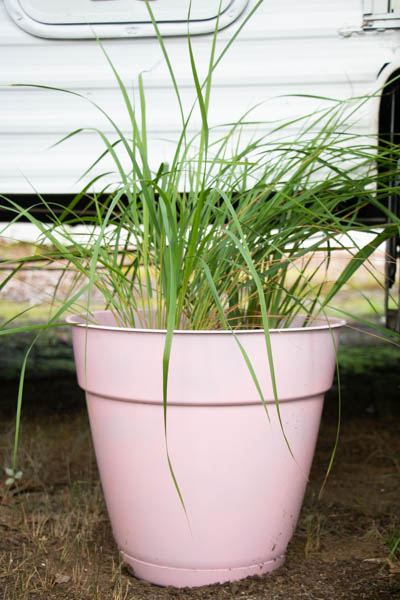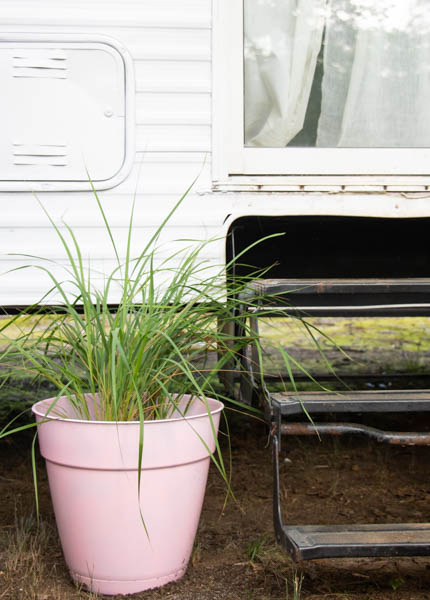 So, if you're a big project person like me or a gardener, etc here's your chance to buy one get one free with this coupon code: "WFBUYONE" this is for Amazon only and you can find the Workman's Friend here.
Check out these fun, easy projects and see how simple it is to keep your hands soft and clean even when you are knee deep in:
Dirt – an easy terra cotta pot makeover that makes all the difference
Markers – a quick and fun farmhouse organization idea
Liquid Gilding – see how to make plain seashells stunning
Stain – take simple wood to simply chic
Spray Paint – how to make cheap plastic look perfectly precious
Please Pin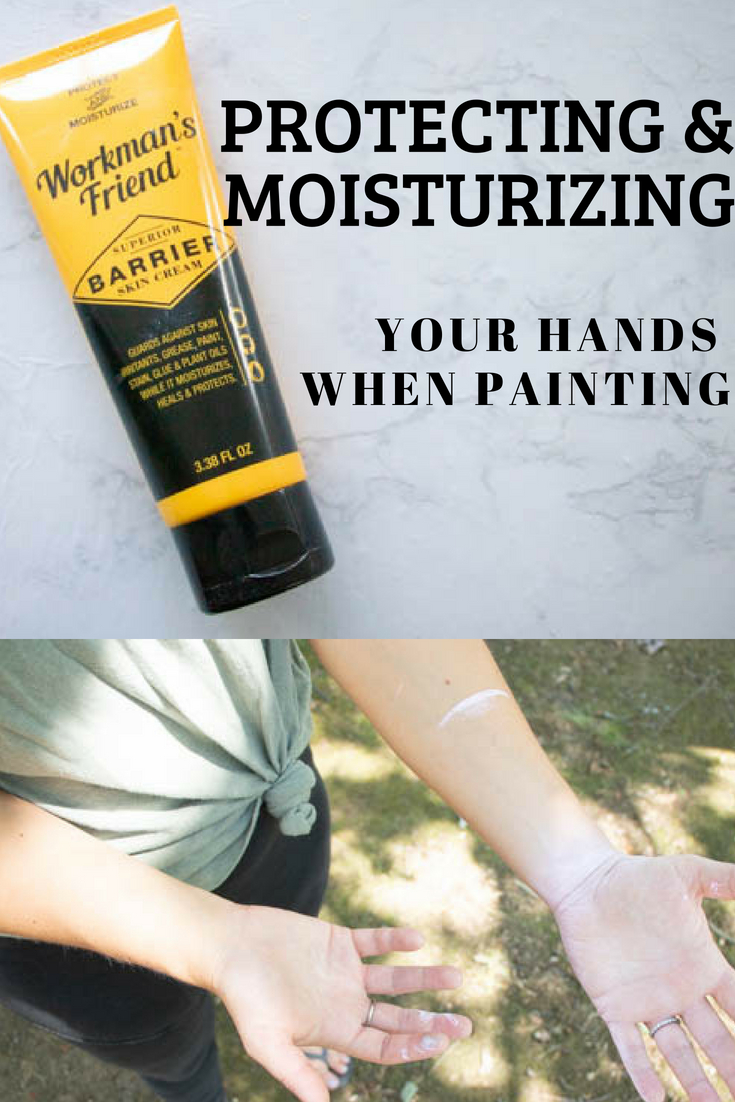 (Visited 393 times, 1 visits today)