Every year for Christmas I love creating a new Christmas style mantel. It's probably my favorite to decorate and I definitely wanted to go for a different look this year. Usually I just go with some greenery and stockings and lights, but this year I wanted to add just a little more. I decided that having something that felt like a french cottage feel would be pretty…especially with neutrals. I really wanted to limit the red this year in my house especially in the family room. Last year I went for a vintage ski lodge feel, so this year I wanted to keep it simple and neutral.
Some exciting news too, I'll be sharing how I decorate my mantel on Home Talk's facebook live tomorrow. Follow me on facebook, and I'll update you on the time over there.
I think the best part to my decorating the mantel, was that it cost me $9! I reused everything that I had on hand and only purchase some brass candle stick holders  from a thrift shop by me.
So, I started with the eucalyptus that I had used on my Thanksgiving table. Once it dried, I just love how it looked and decided to add it as the greenery, Then I layered that with those glittered artichokes that I made, followed by some faux antlers, Christmas lights, and then the distressed terracotta pots that I had in my garden. I already had the faux Christmas trees and stockings so that saved me some too. I think the fancy feeling of the brass candle sticks with the mix of the vintage pots creates a true french cottage feel that I was going for.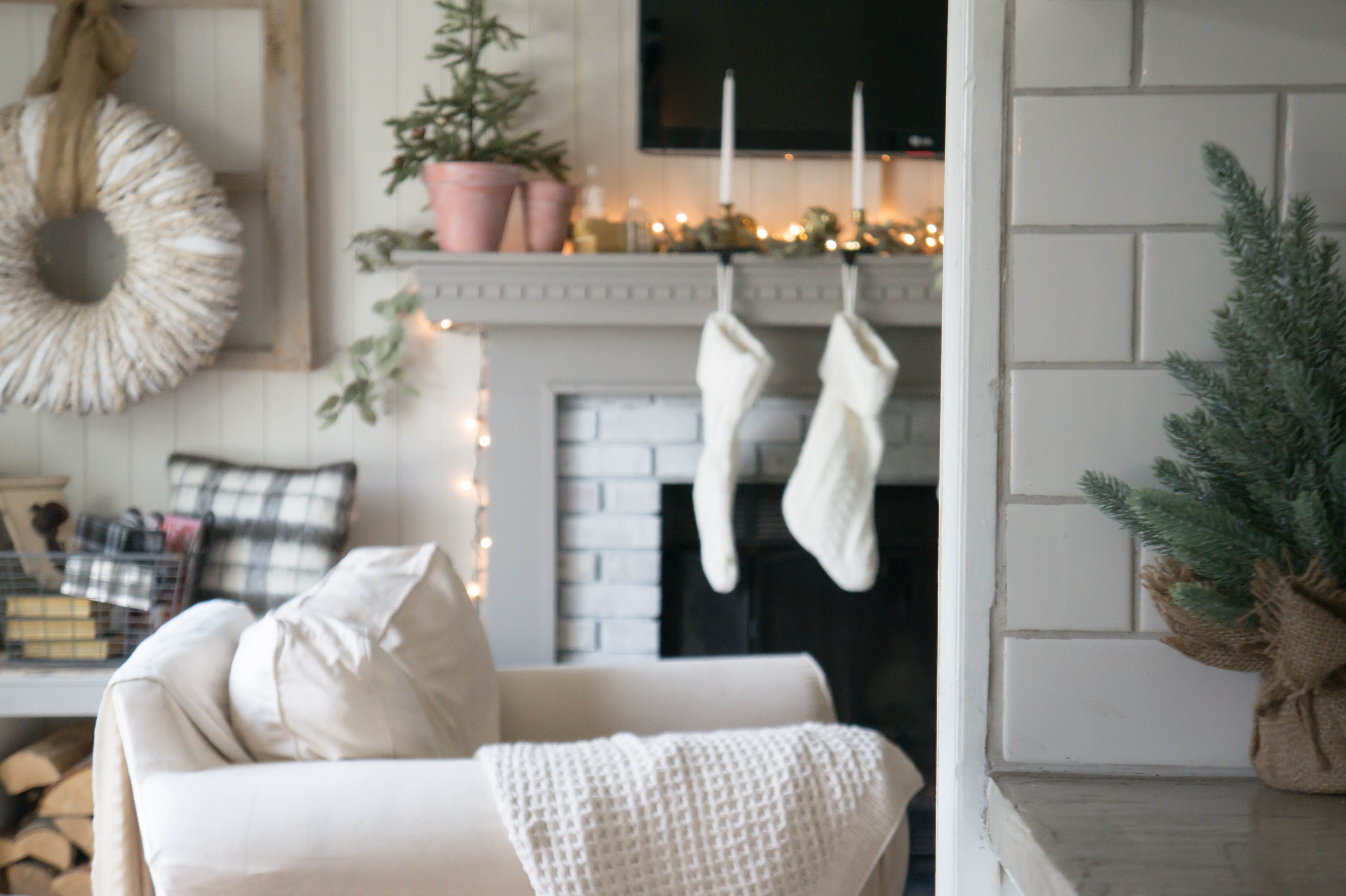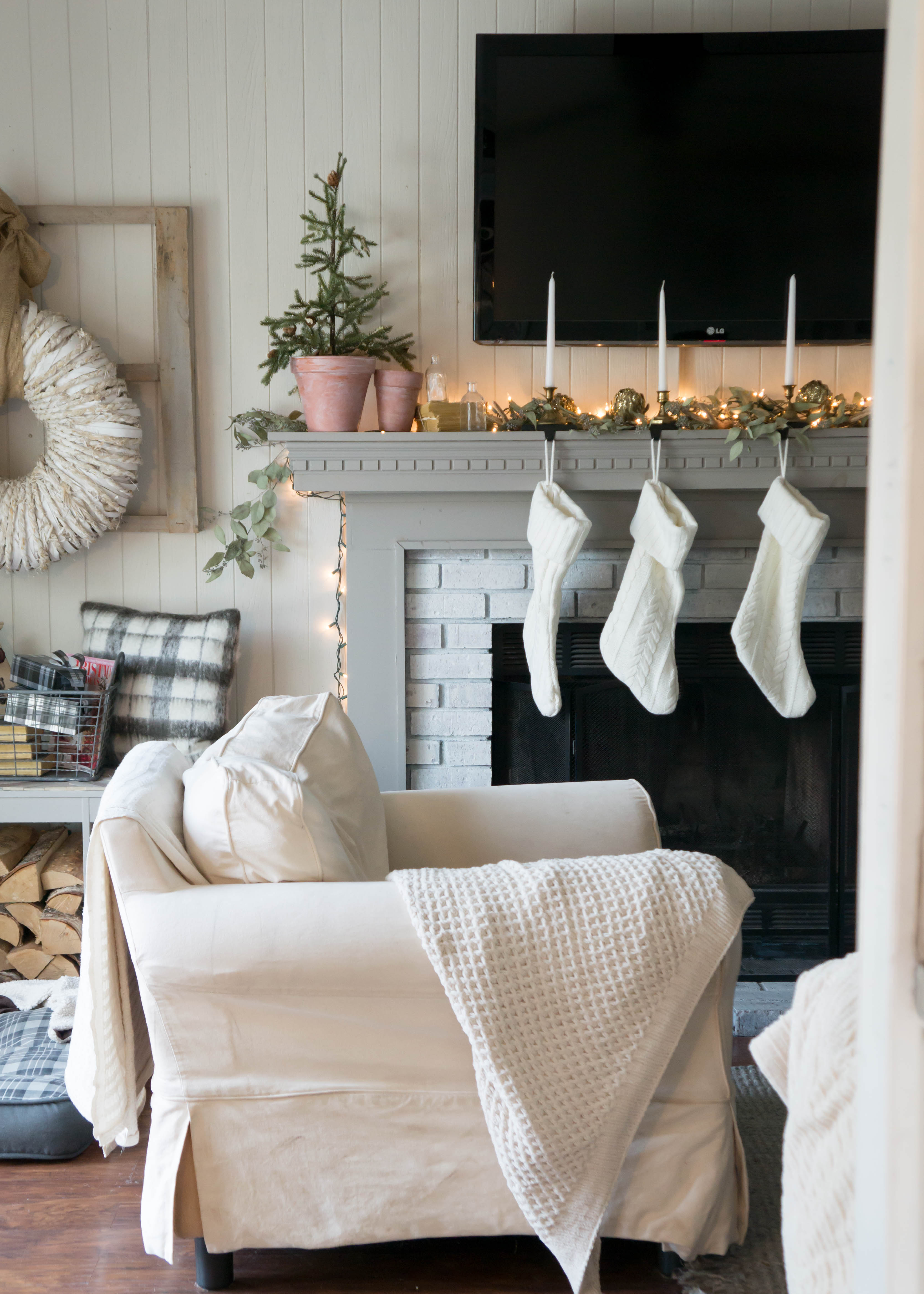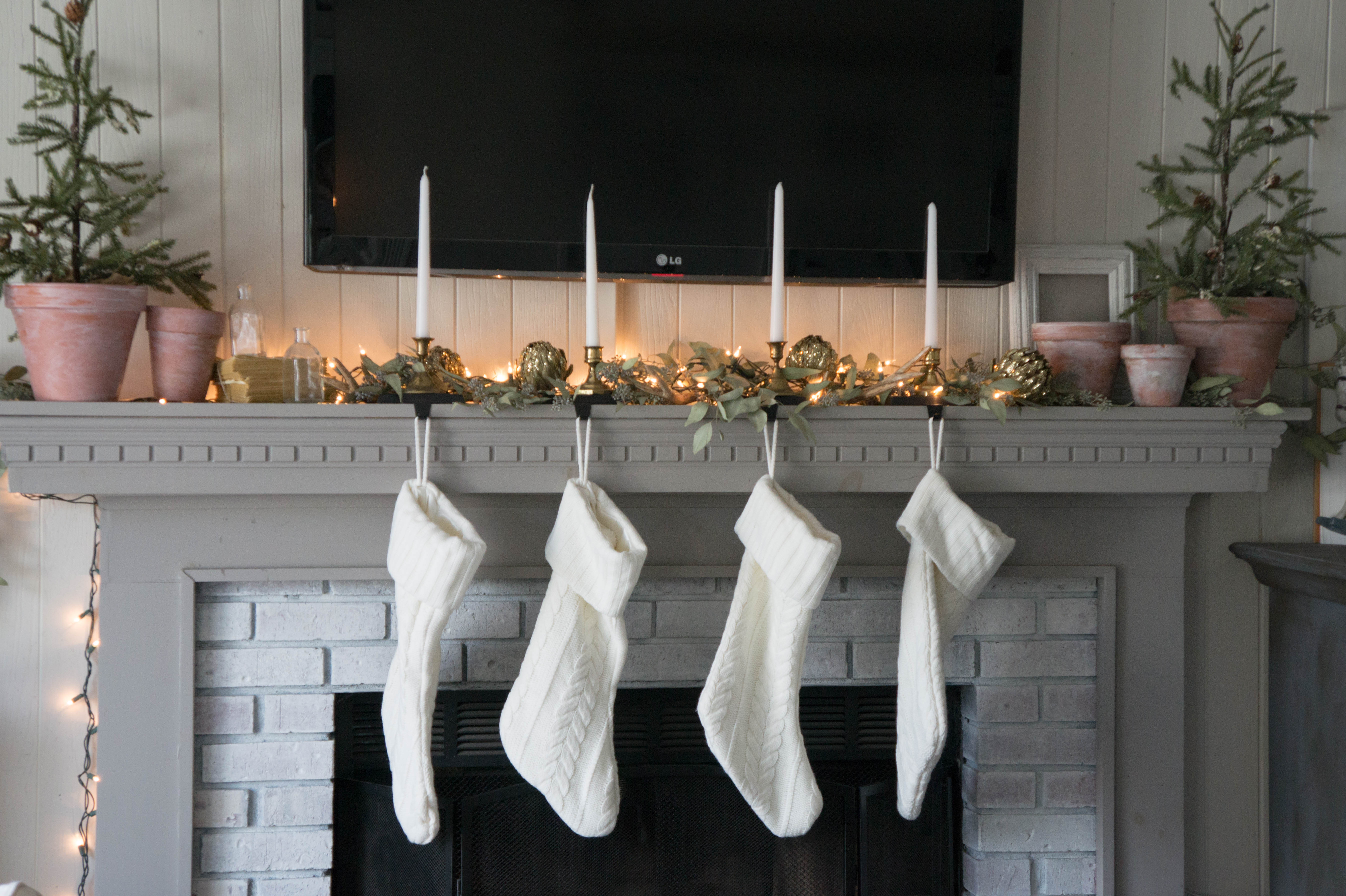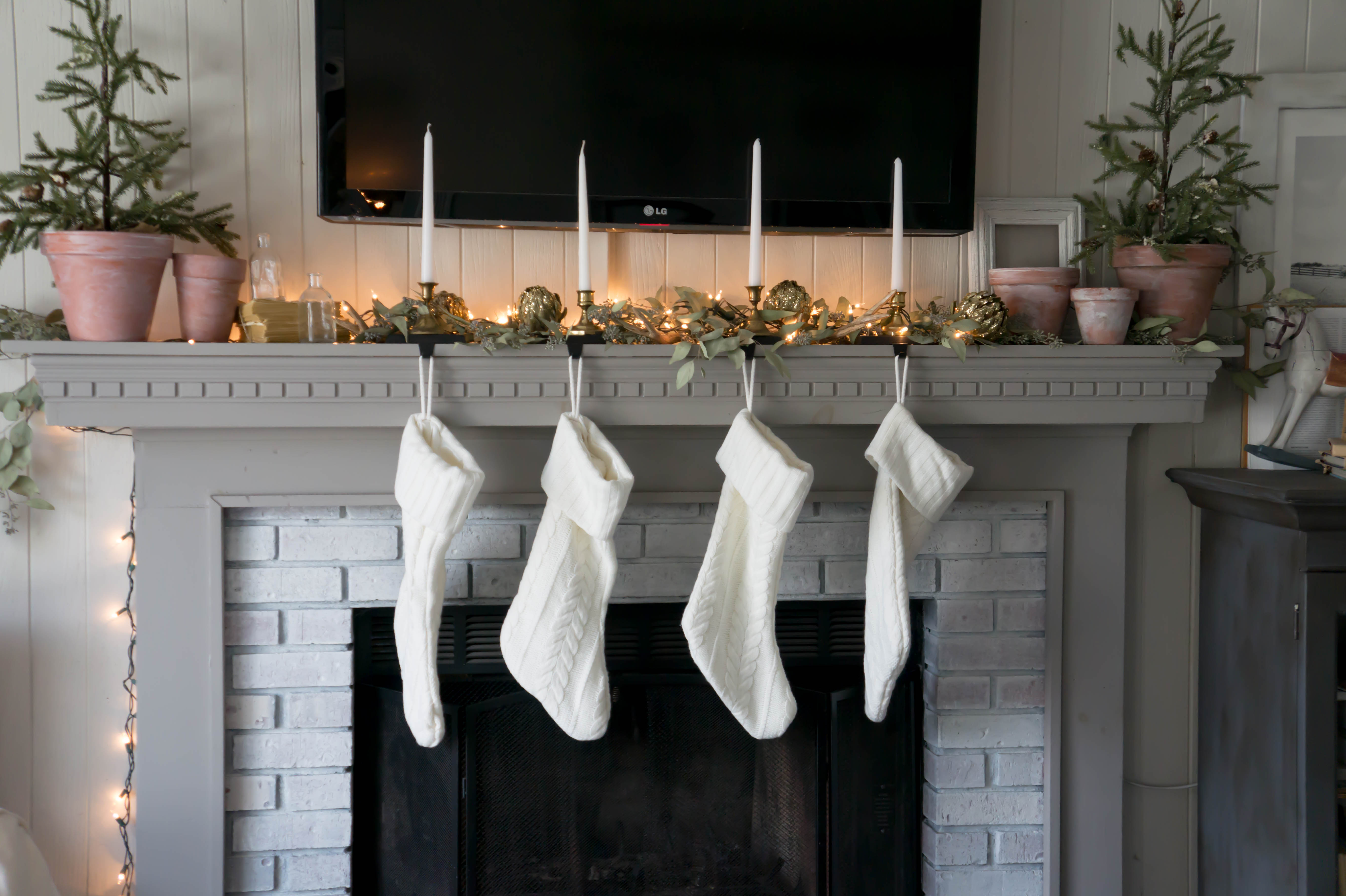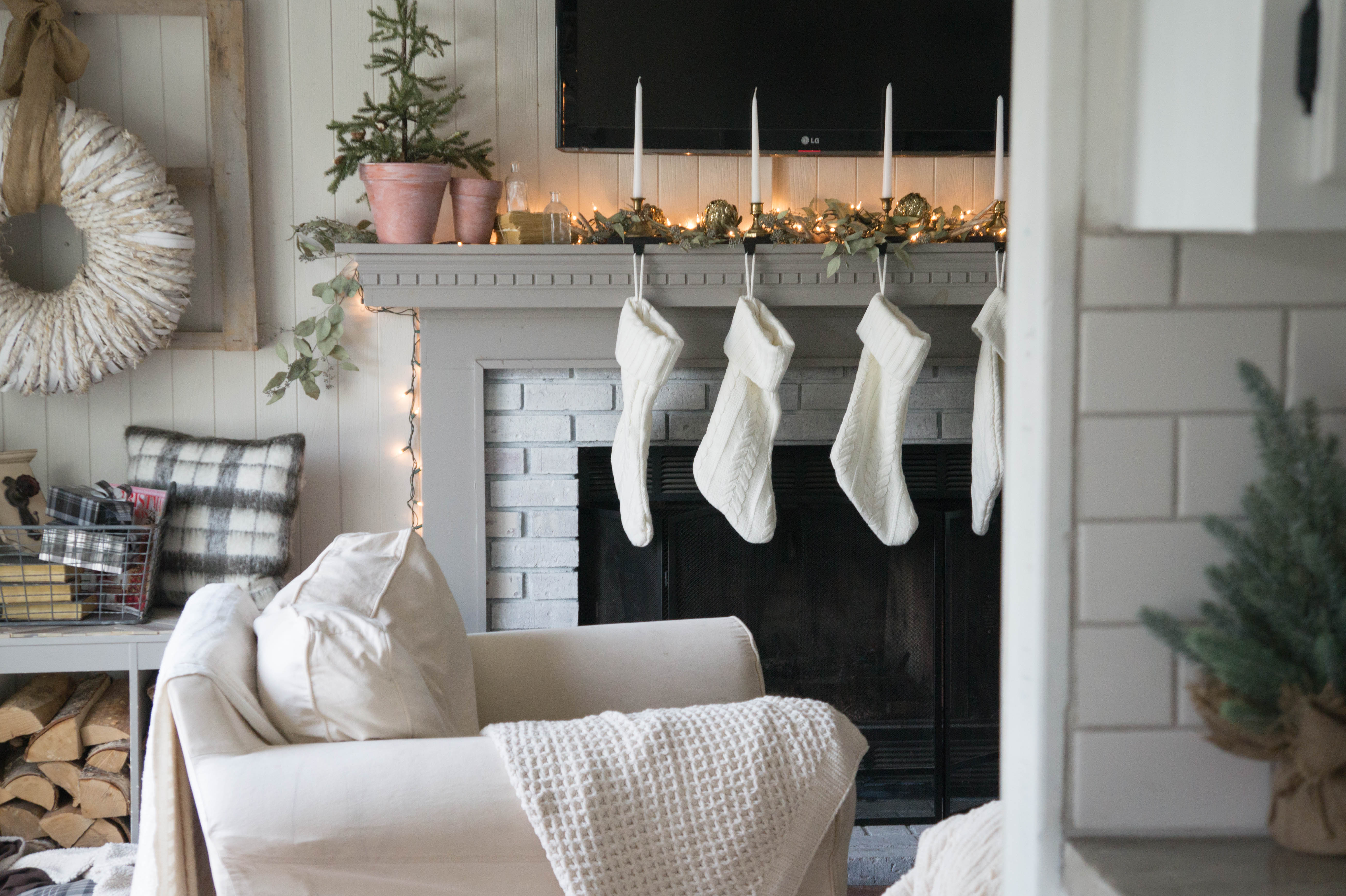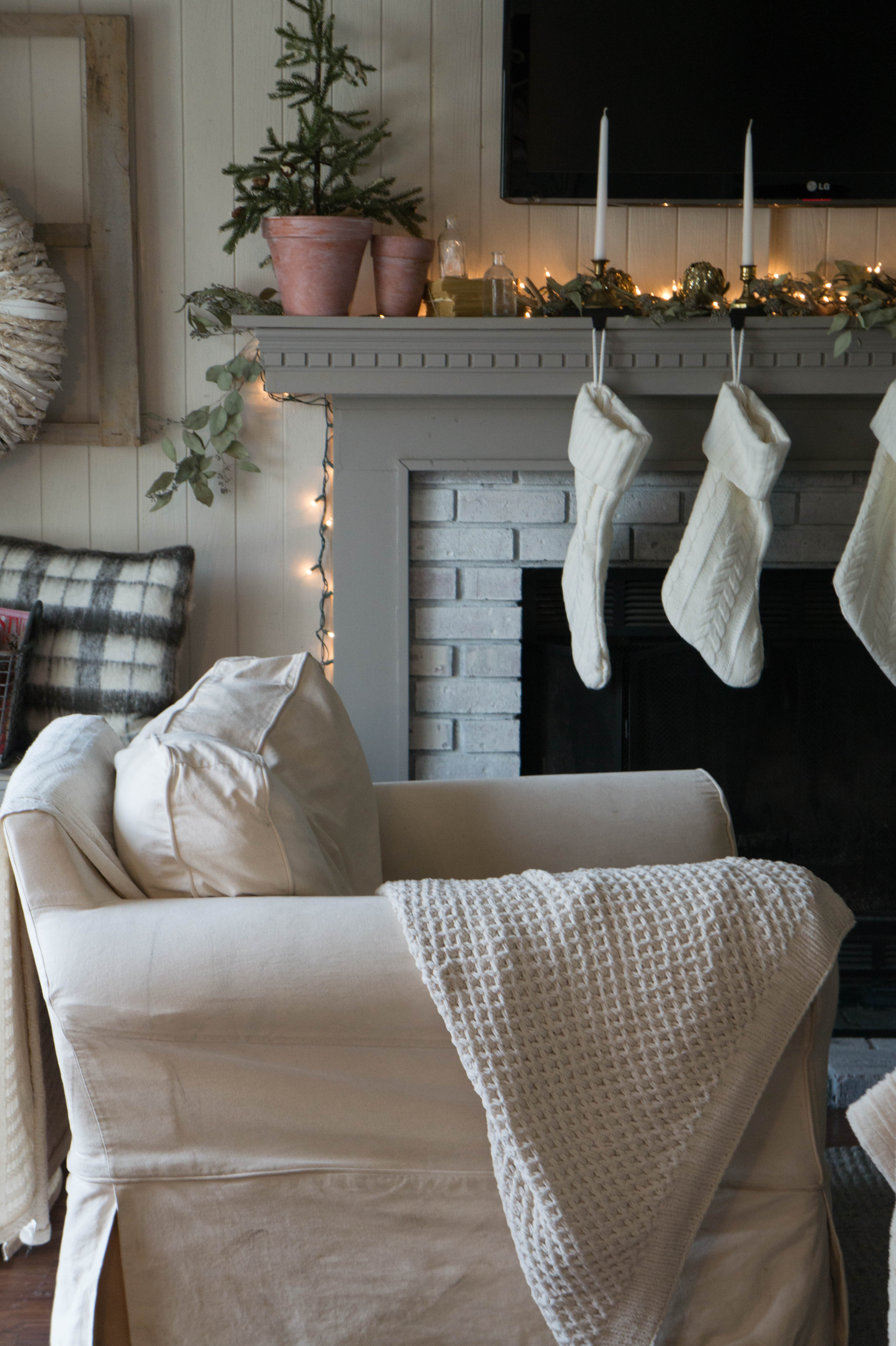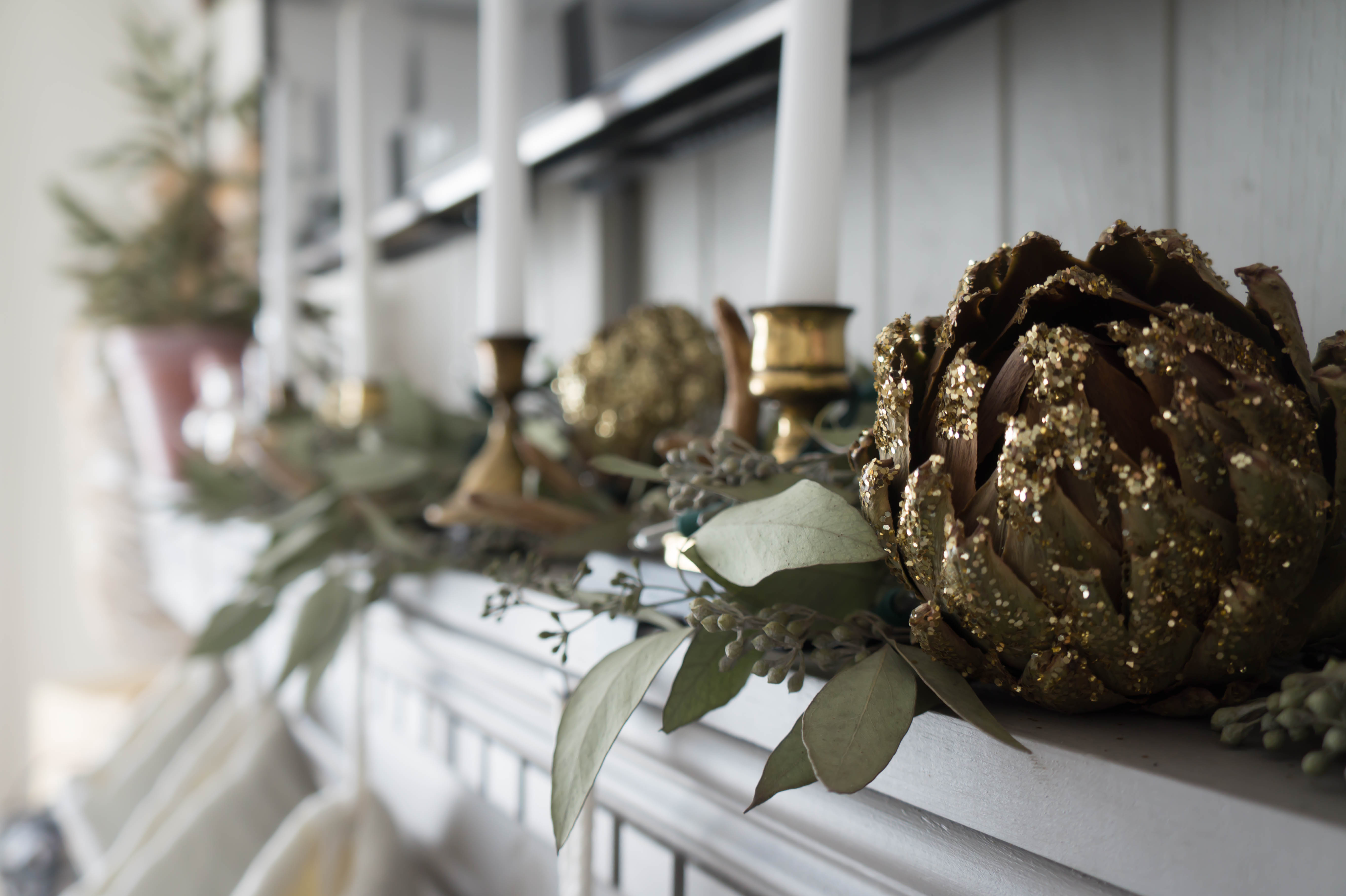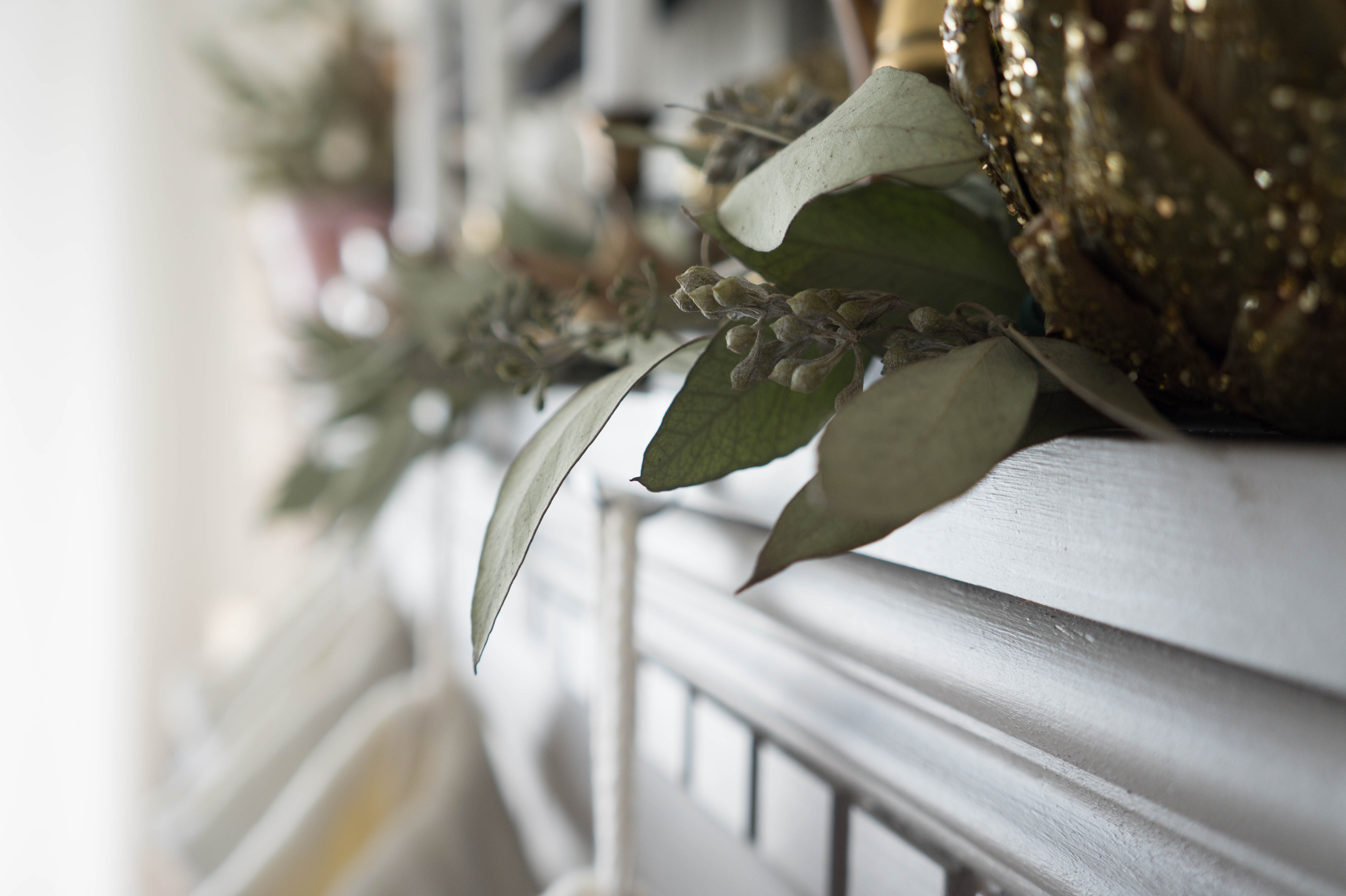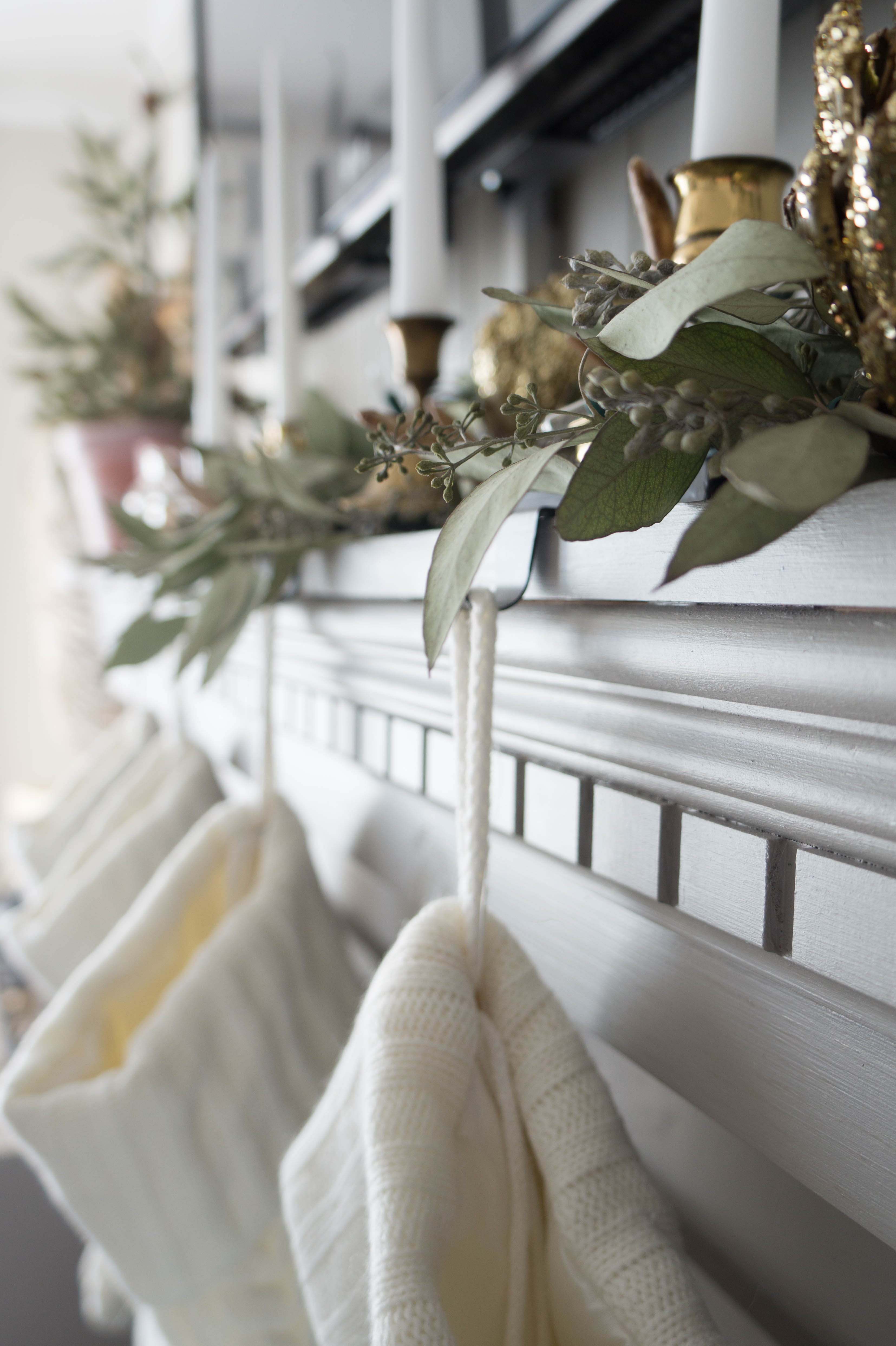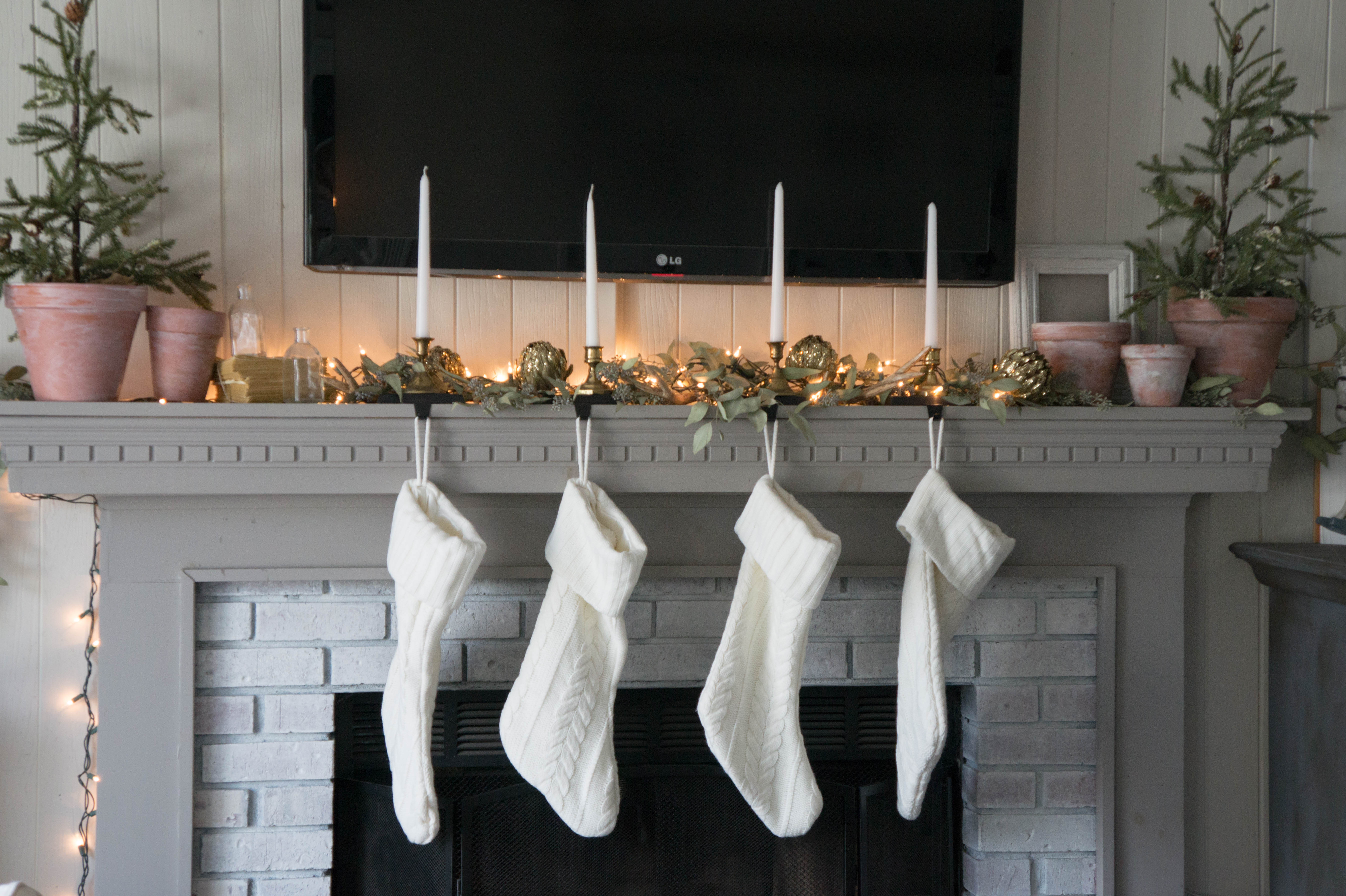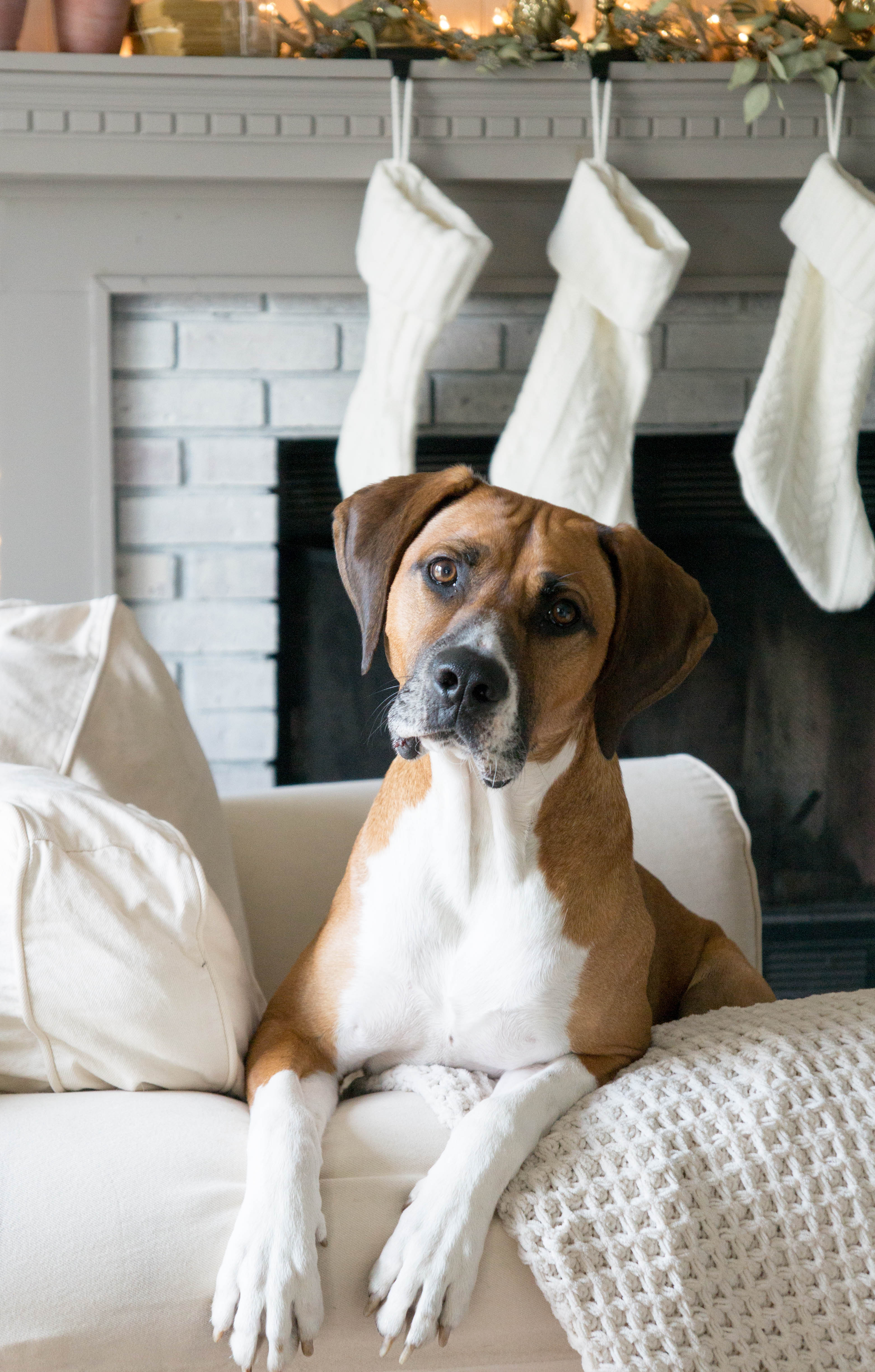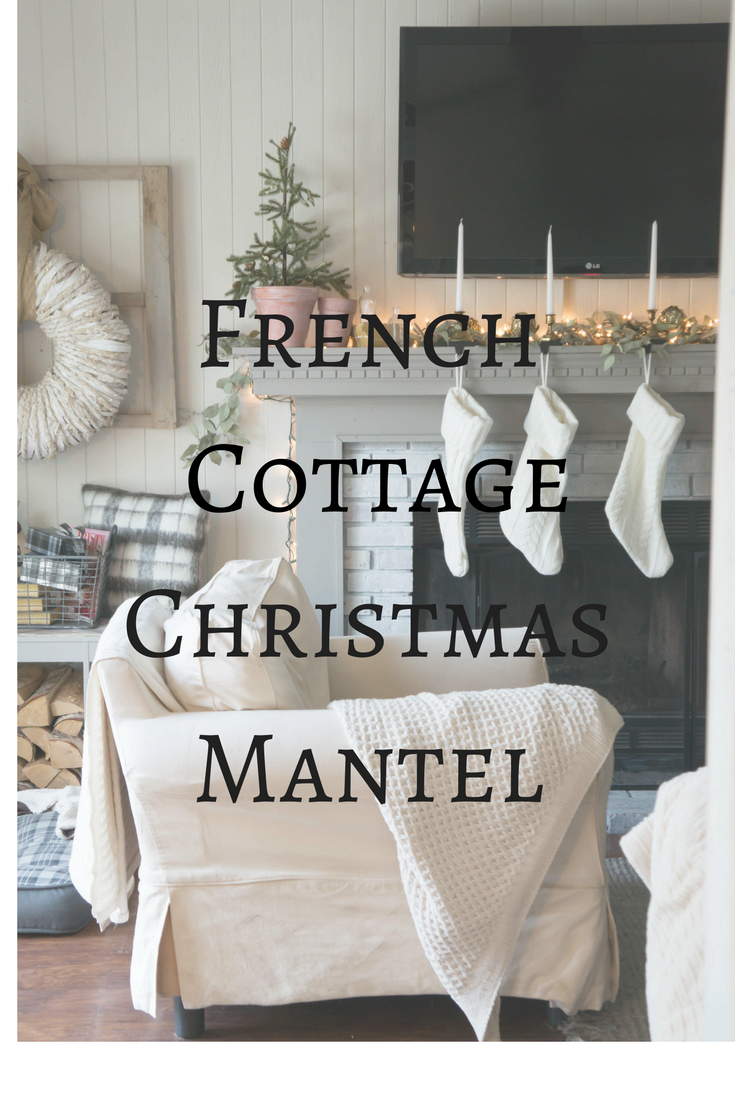 See you back this week for more of my home Christmas tours, and make sure to stop over at my Home Talk facebook live.