Sheeesh, I feel like these Holidays are wiping me out. This week has been one roller coaster of events…between my home tours, my Hometalk Live yesterday of my Christmas mantel, Christmas shopping, and of course some of my finishing touches on the decorating. I think I can finally say I'm just about done with the decorating. Amazing how starting in October should have you finished way before Thanksgiving..and yet I have been decorating all the way up til this week. A lot to do with keeping the cost down, trying to use what you already have (yet somehow you feel like you hate everything you bought 2 years ago), and just the constantly rearranging and cleaning up. So anyhow I think I'm just about done here and sharing my Farmhouse Kitchen home tour today has got to be my favorite tour yet. I have to thank Christina from Christina's Adventures for organizing this. Love being able to share alongside all my other favorite farmhouse bloggers. It's an honor and a thrill. So if you're just stopping by from all the other tours, and it's your first time here…I'm Deb I've been blogging just about 3 year now. My farmhouse is more of a 1980's suburban cookie cutter house that we added farmhouse charm too. I couldn't live with the 80's oak attack that happened in my house…or the generic suburban feel, so by adding touches of farmhouse charm has turned our home into a house that we love. Hope you grabbed your cocoa…now come on in to my Farmhouse Kitchen.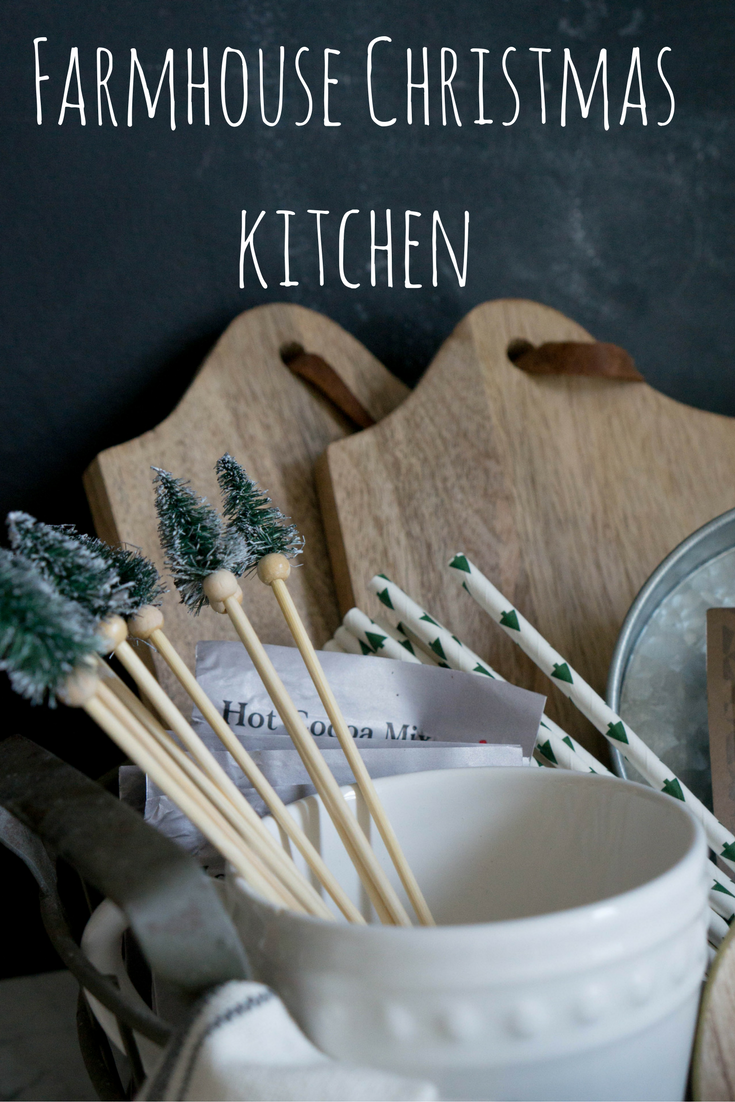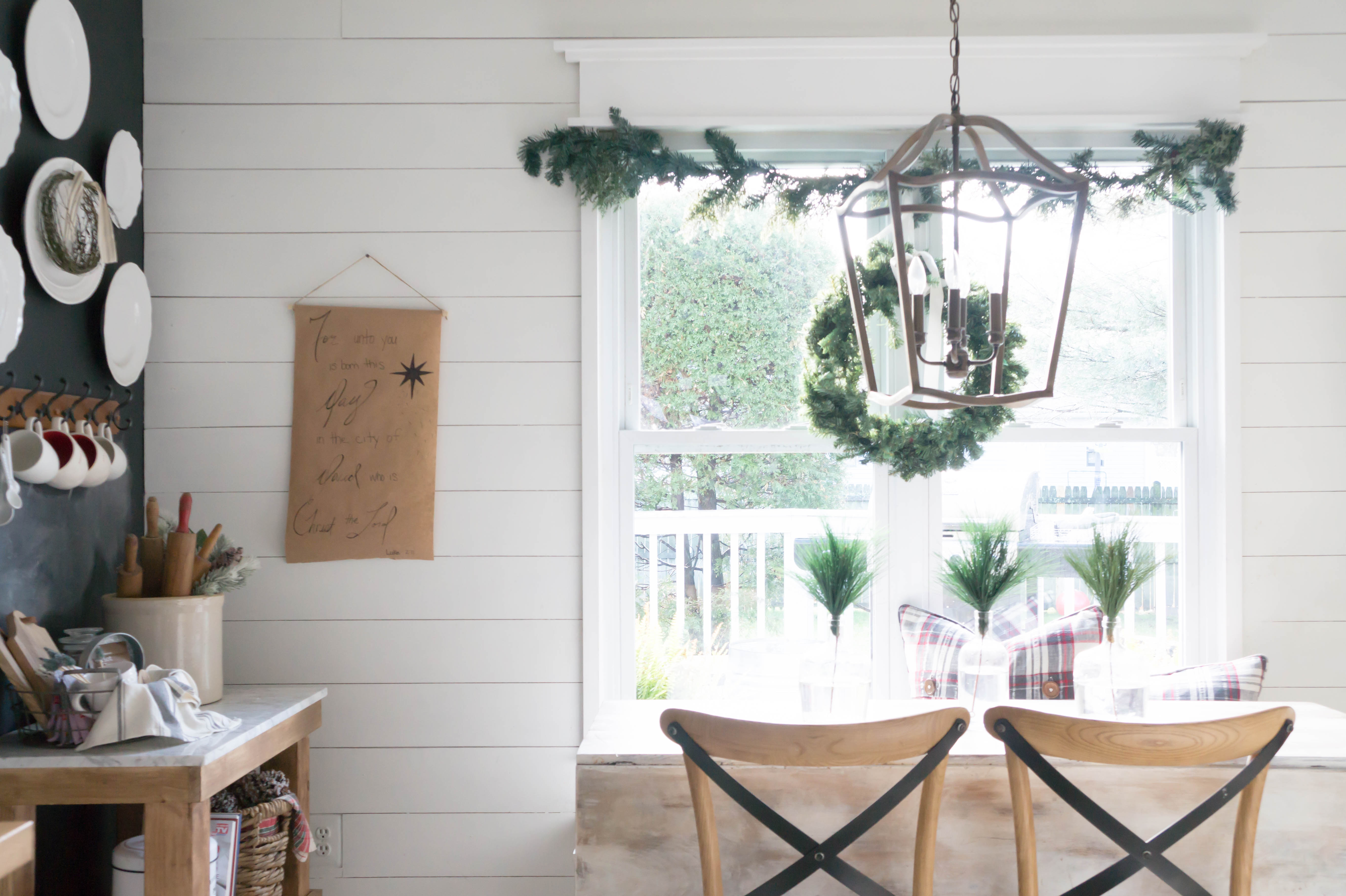 Last spring we  gave our Kitchen a more farmhouse feel during our ORC. I decided for Christmas to remove my bamboo shades over our window and just add some faux garland and a wreath. I love how this pops against our Shiplap wall.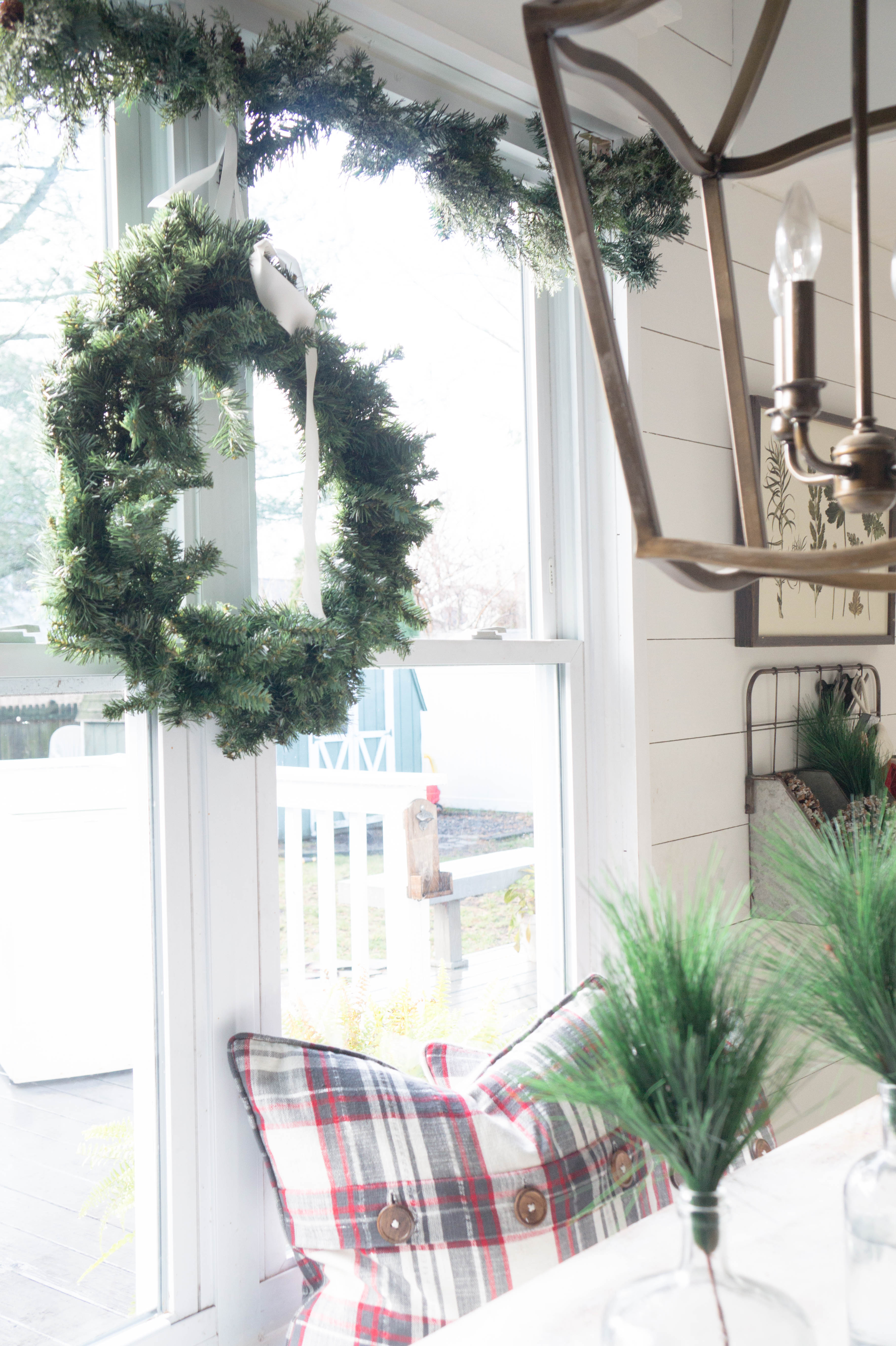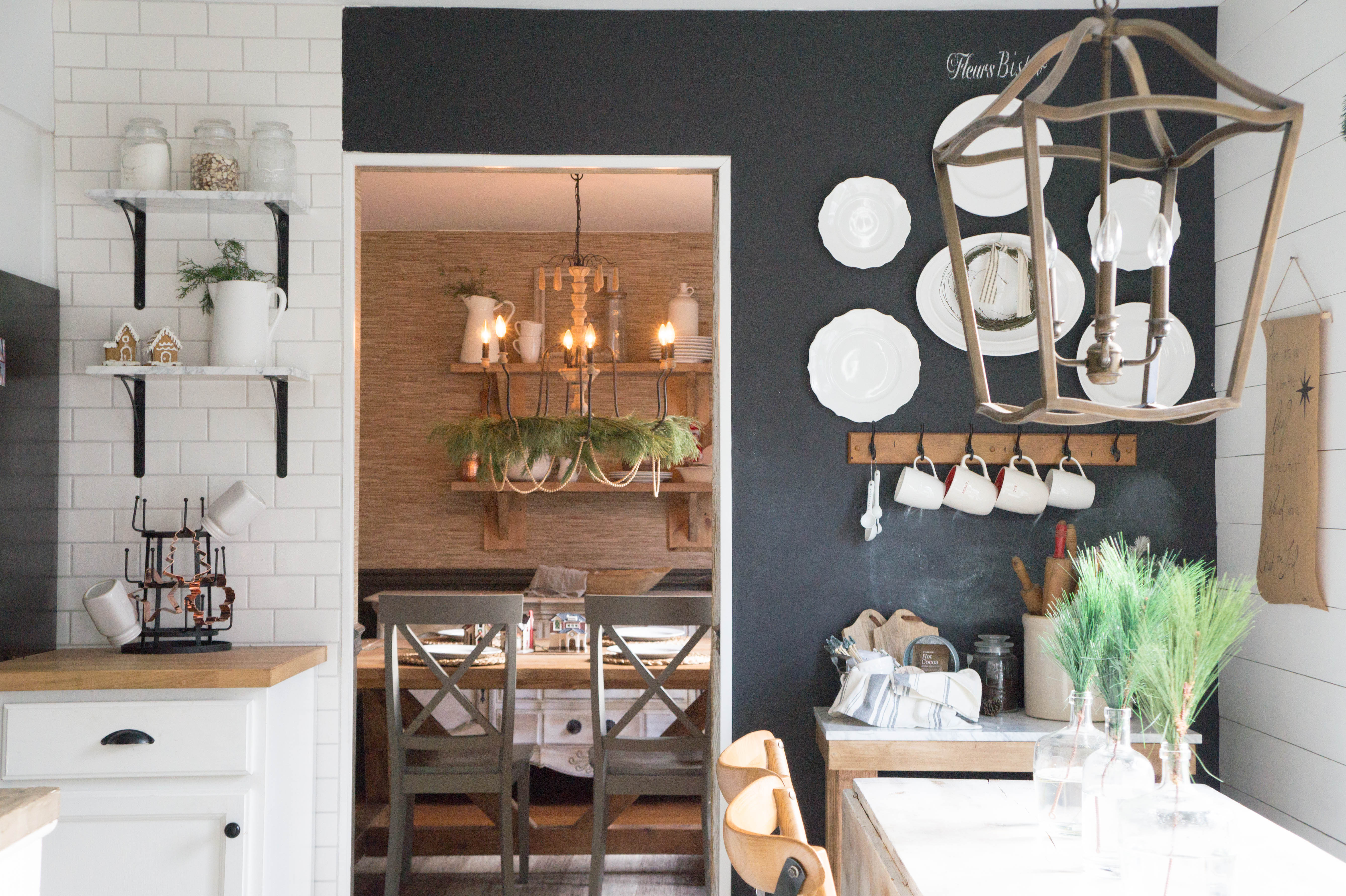 This has got to be one of my favorite walls in our house. I love the contrast with the chalkboard wall and the subway tile. It adds drama to such a small space. We have our little cocoa bar all set up and the kids are loving having their Cocoa when they come home from school.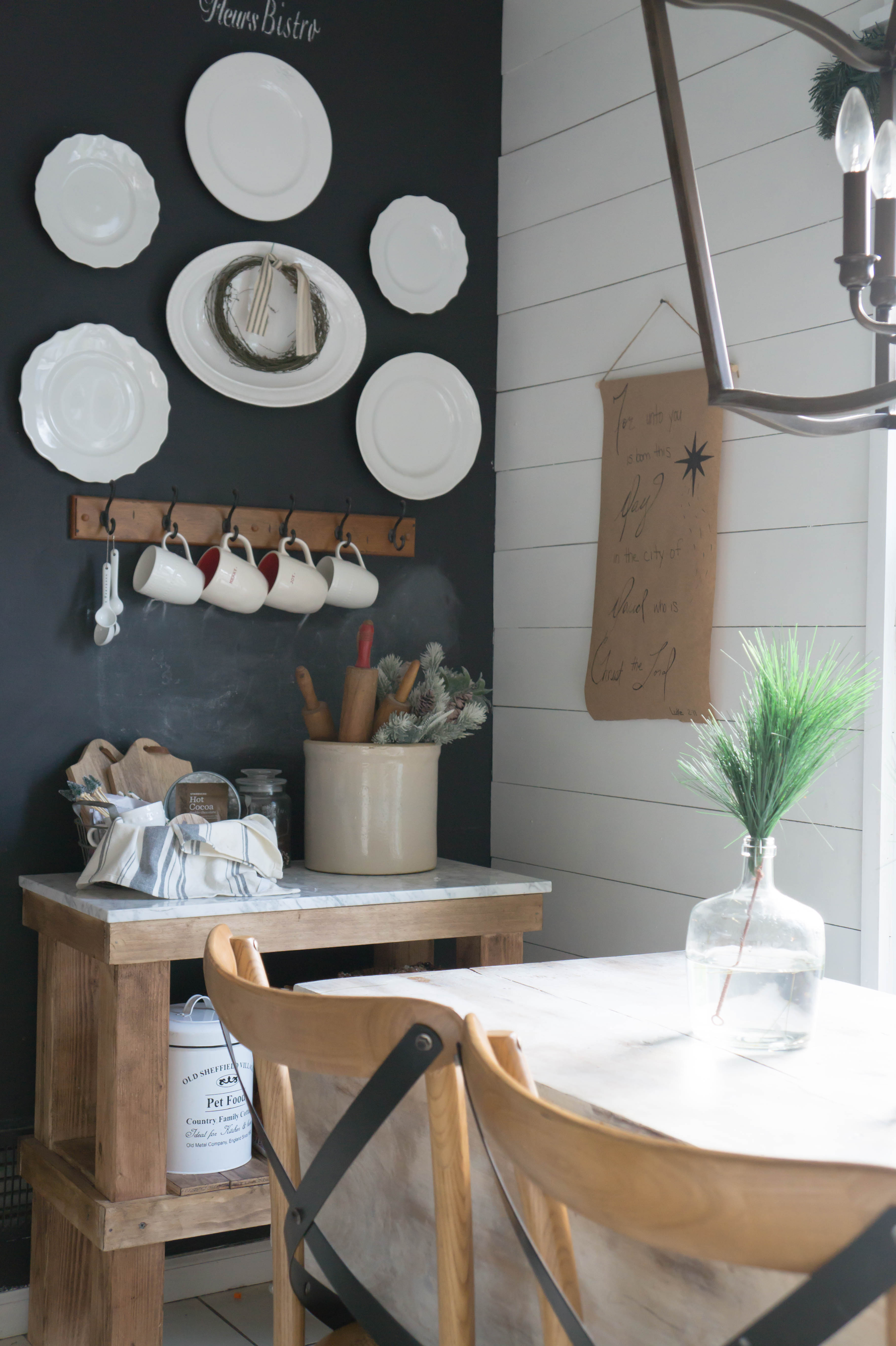 This Marble Bart cart, we built back in the summer, it's the perfect contrast to the black chalkboard. I had to move my Keurig from here though, since the coffee was staining our marble. So now, it is just a Cocoa station.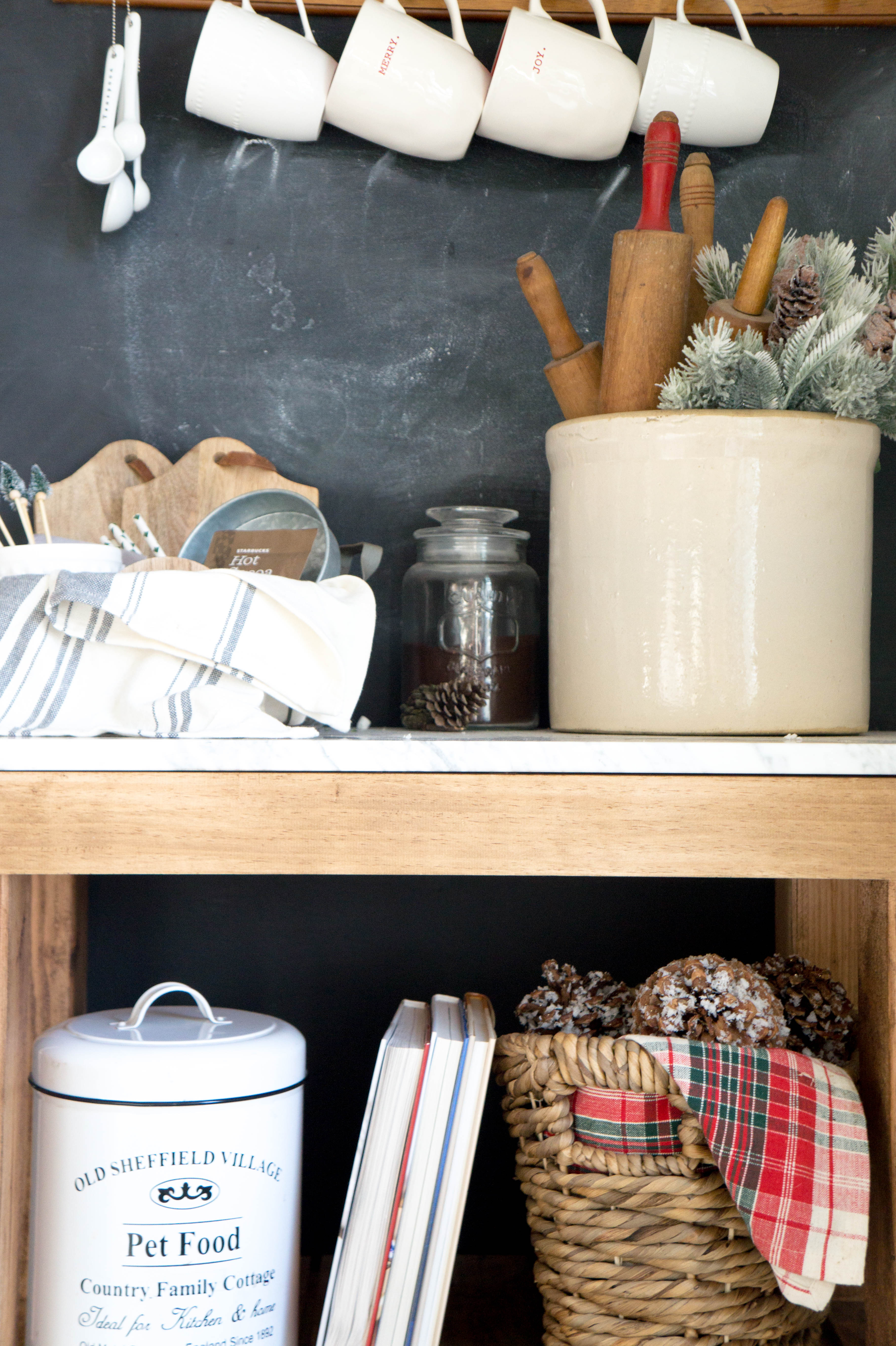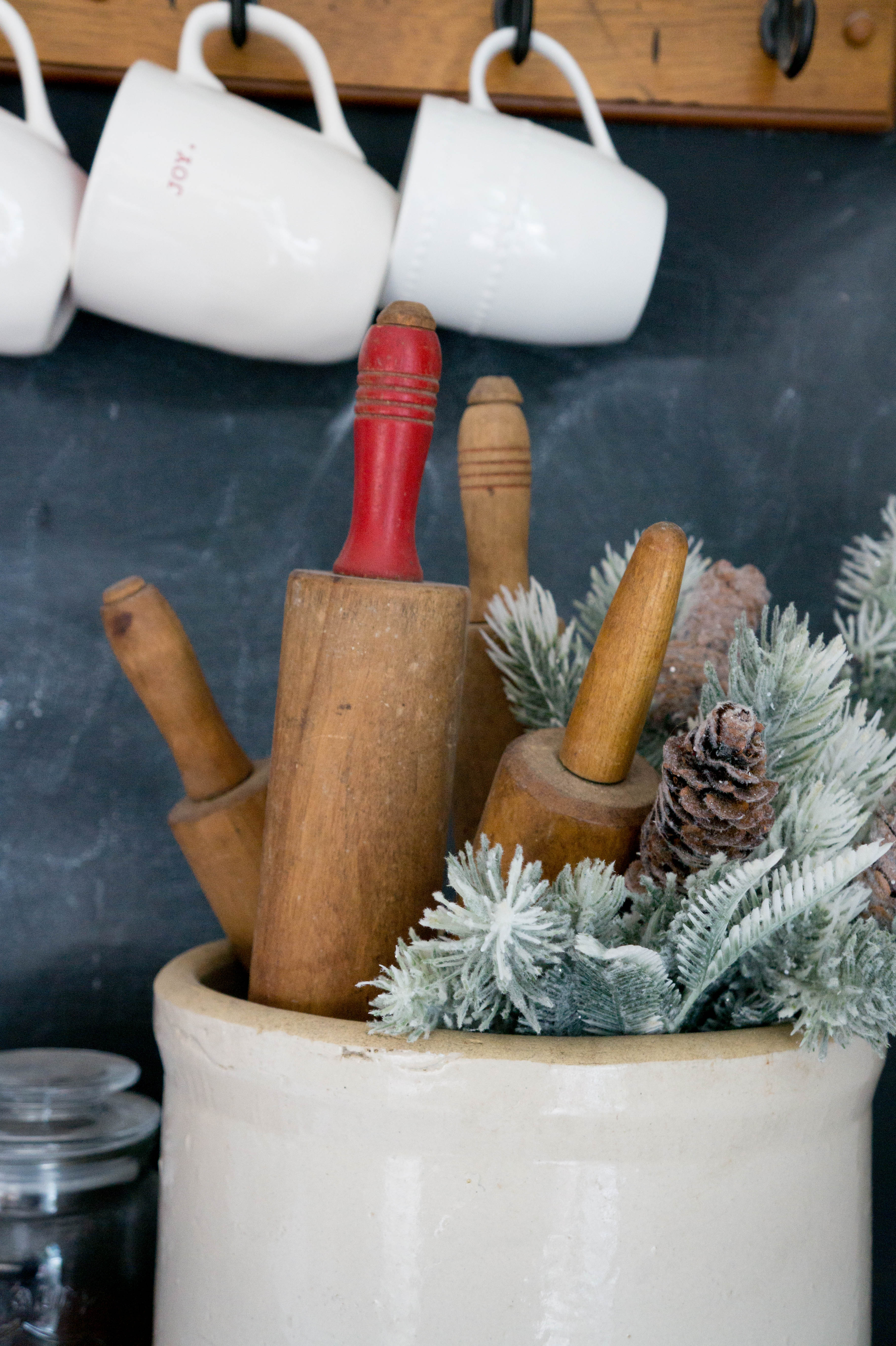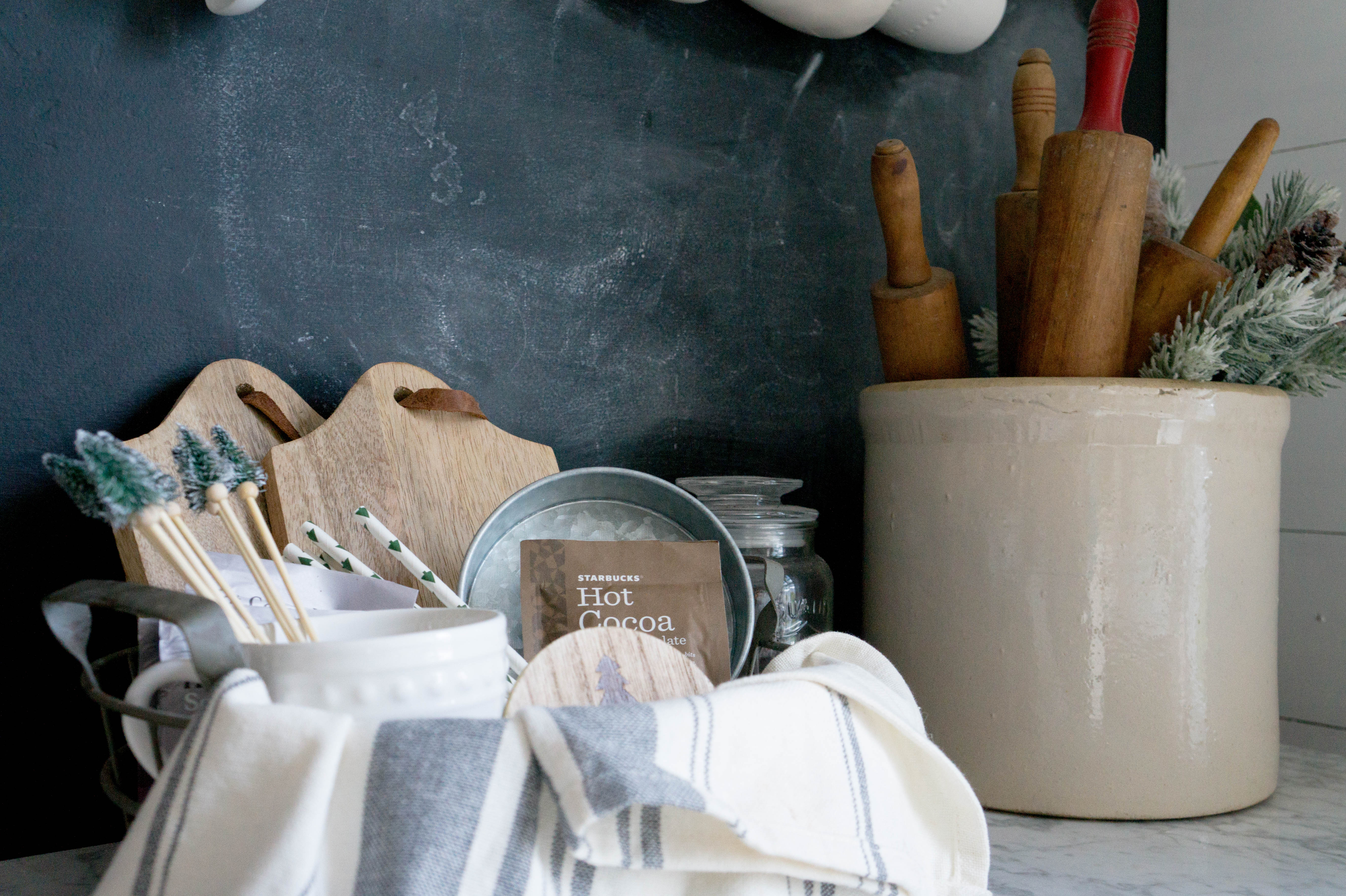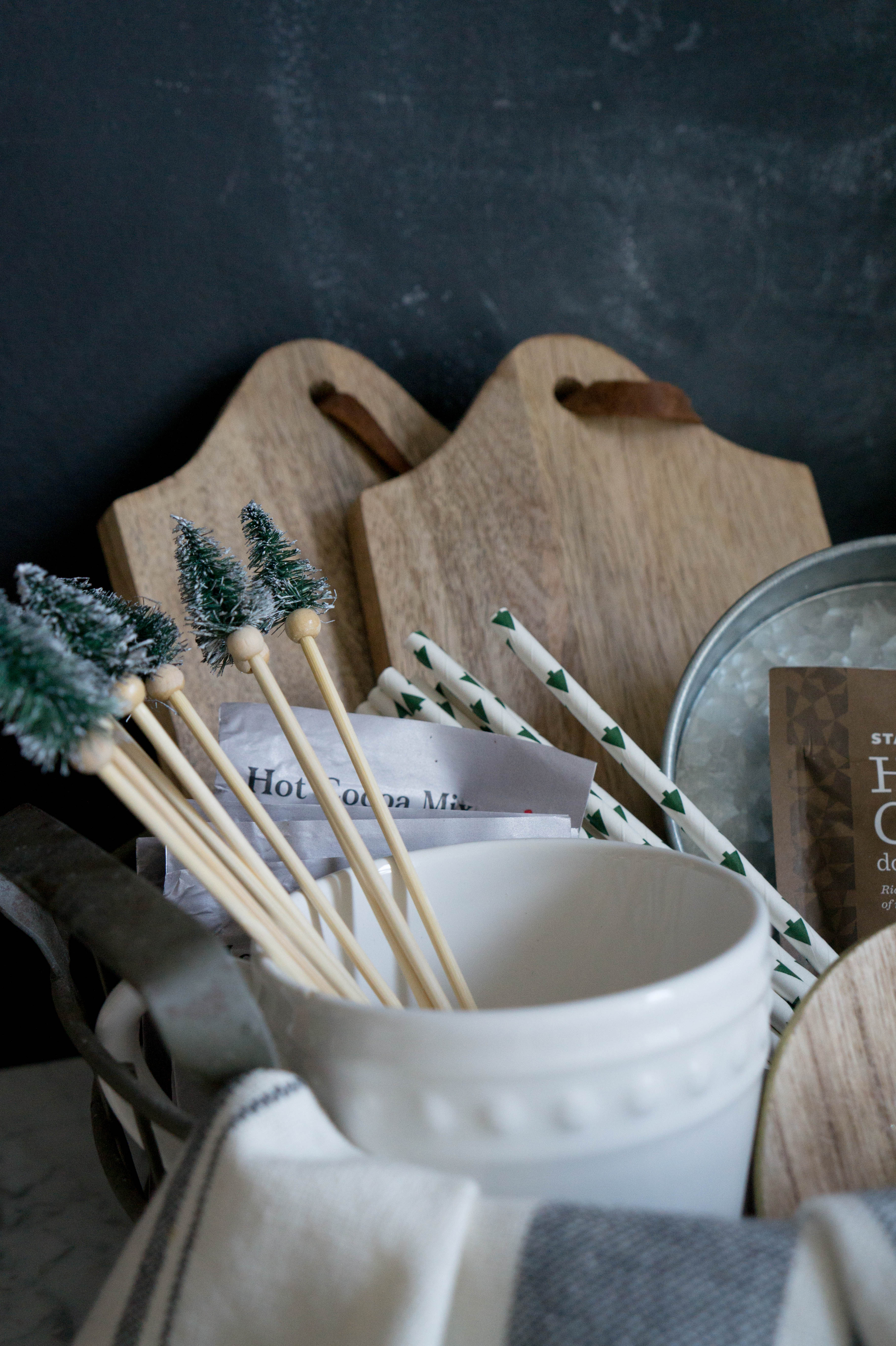 So, I nearly died when I saw these adorable Christmas tree stirrers from the Target dollar spot. That section of the store gets me every time.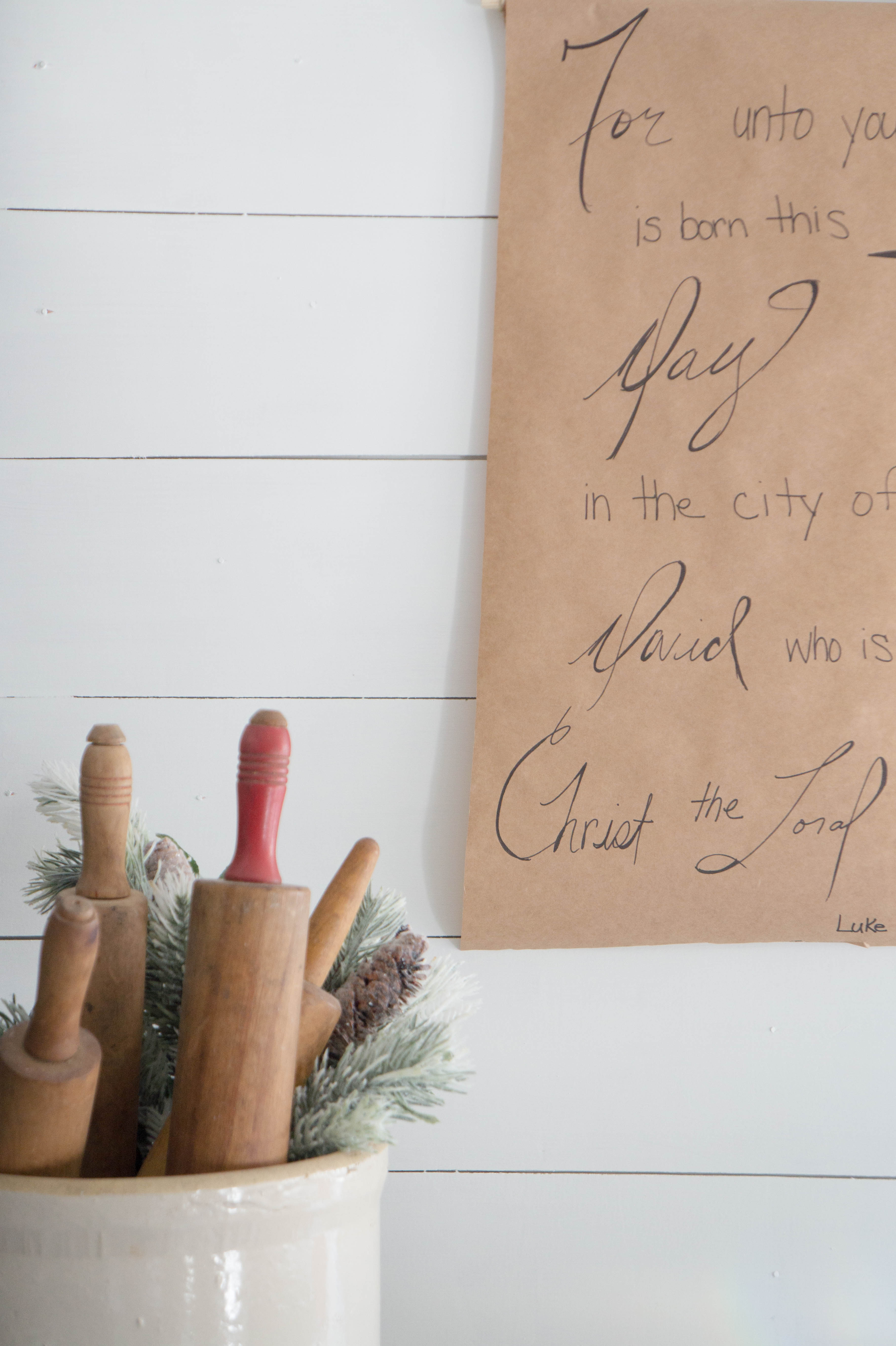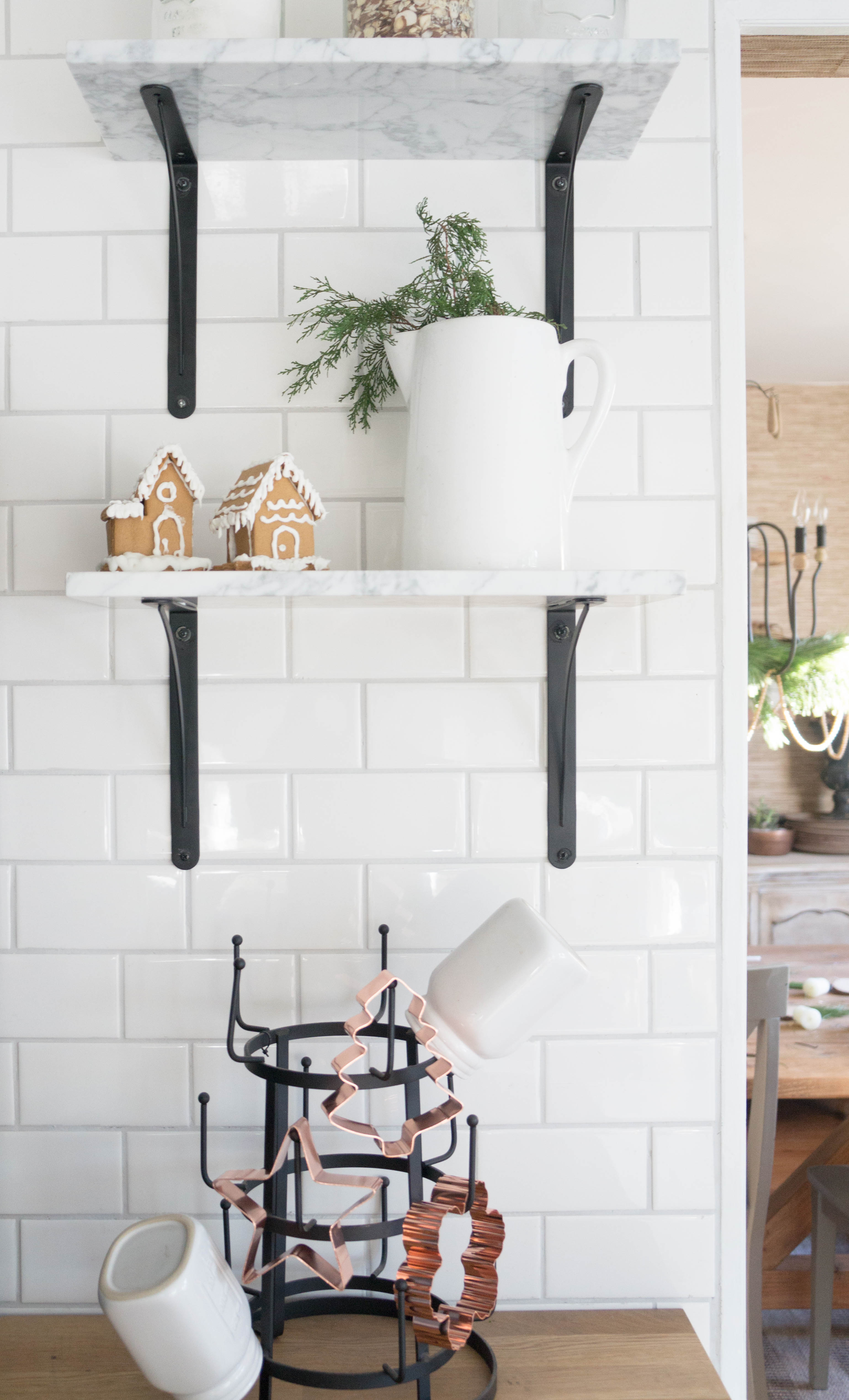 As a mom with two young kids, I love adding as much Christmas activities to our schedule in the month of December. We already made some ginger bread houses  and I think tonight we may bust out these copper cookie cutters to make some ginger bread cookies.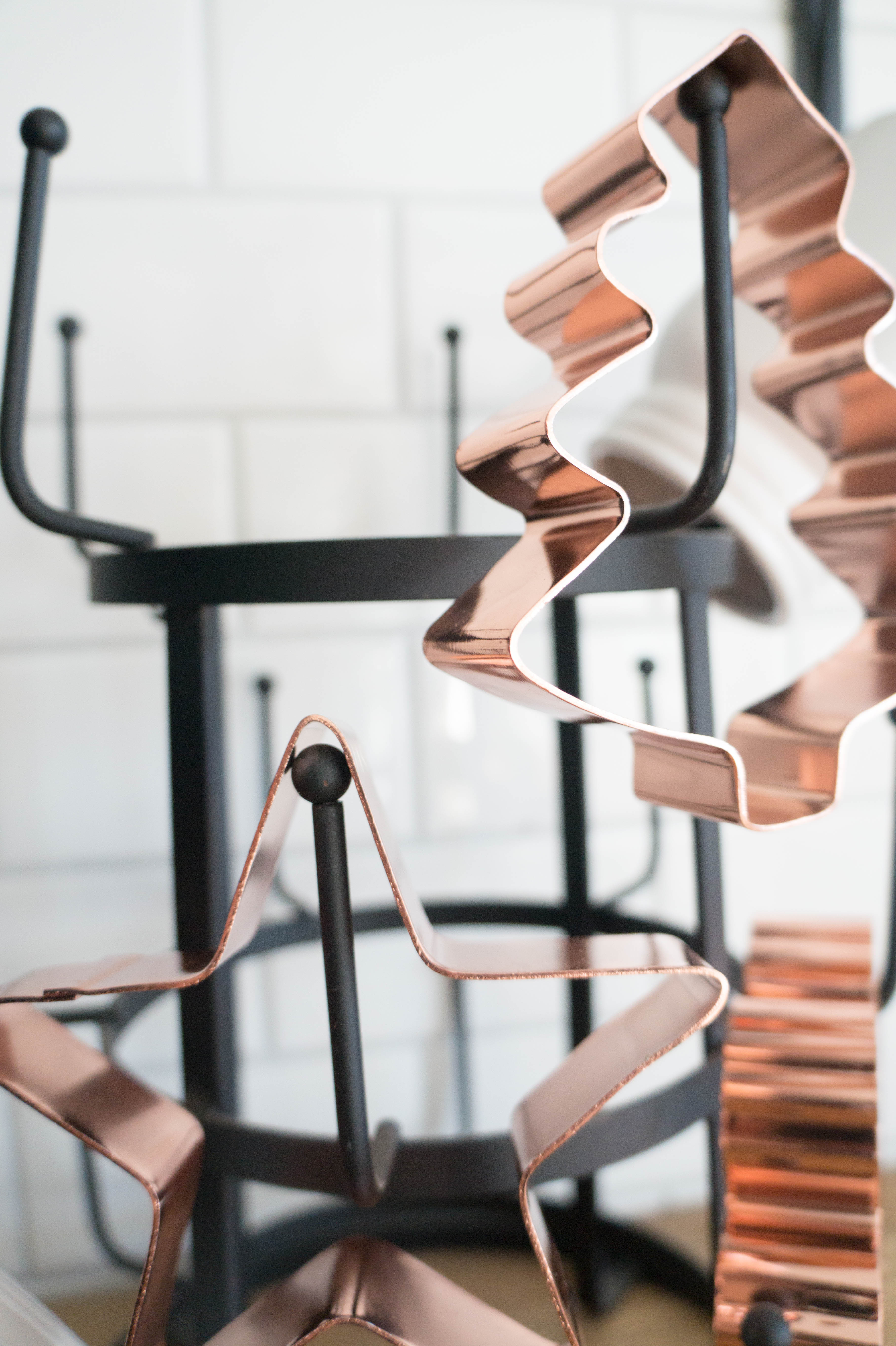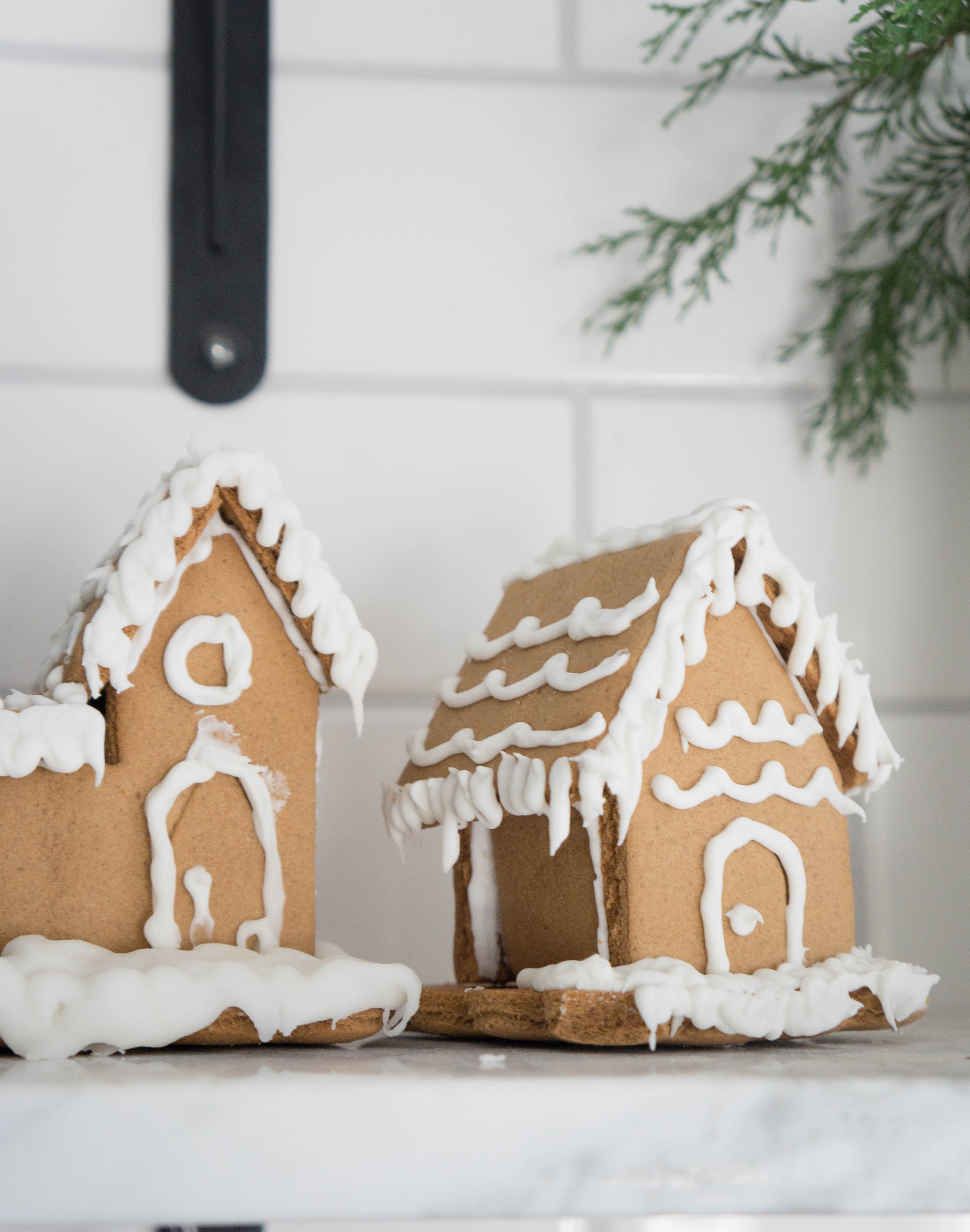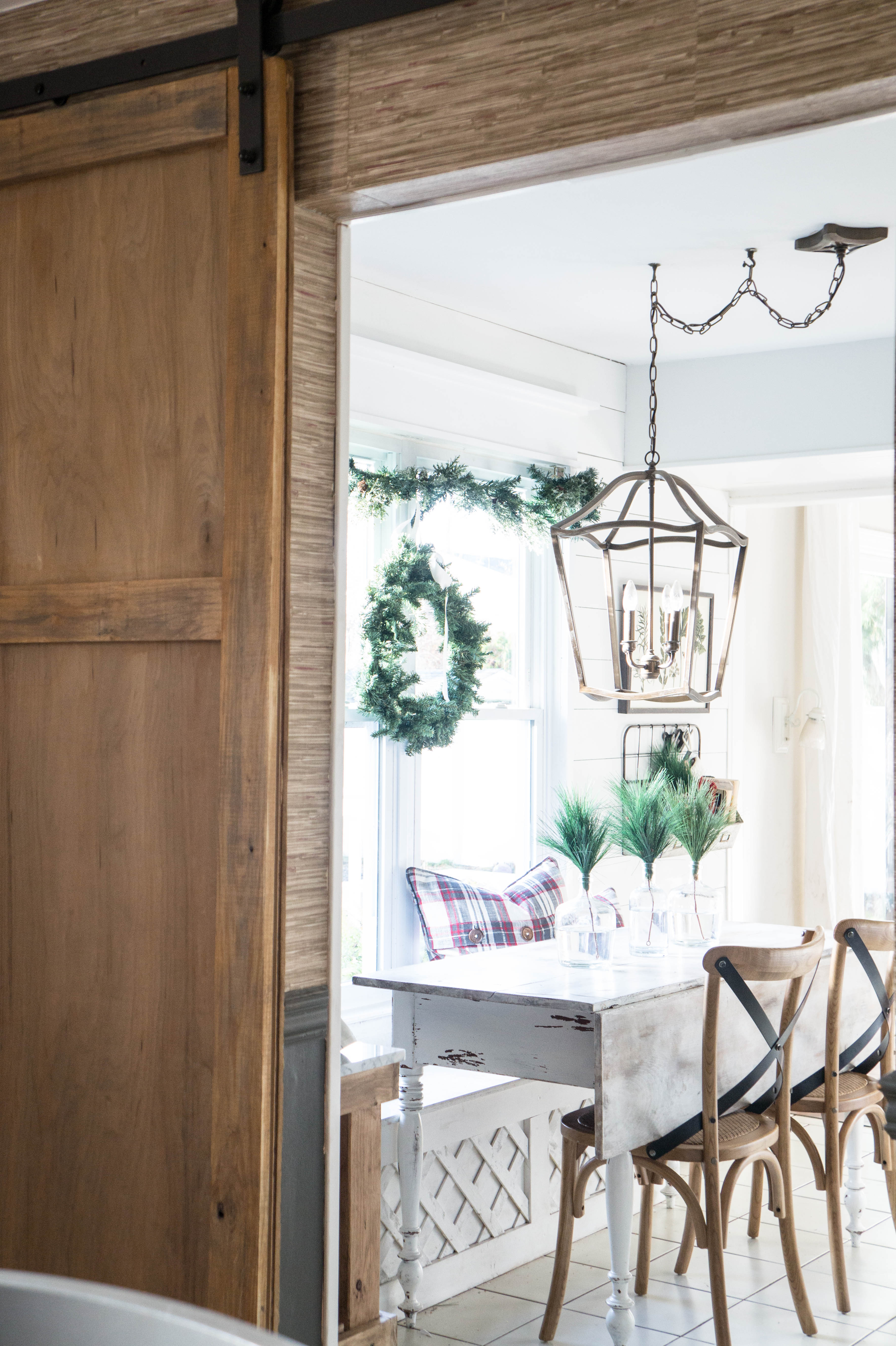 The view from my dining room has this barn door that we made and hung. Another great way to add Farmhouse style to a cookie cutter home. I also love using this door when I have to block the fam out a bit since the dining room plays as my office too. Tomorrow I'll be sharing more of my dining room space here.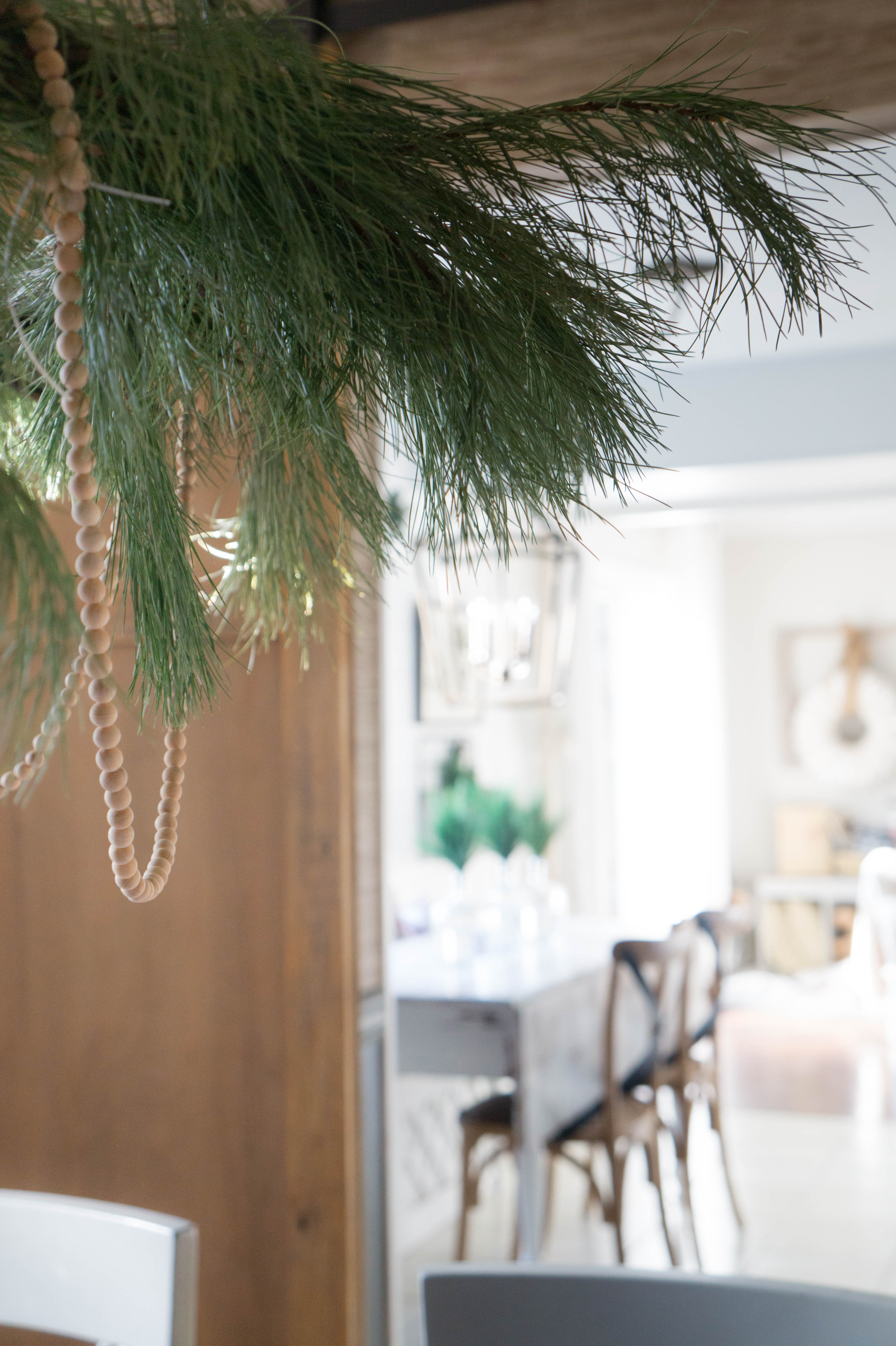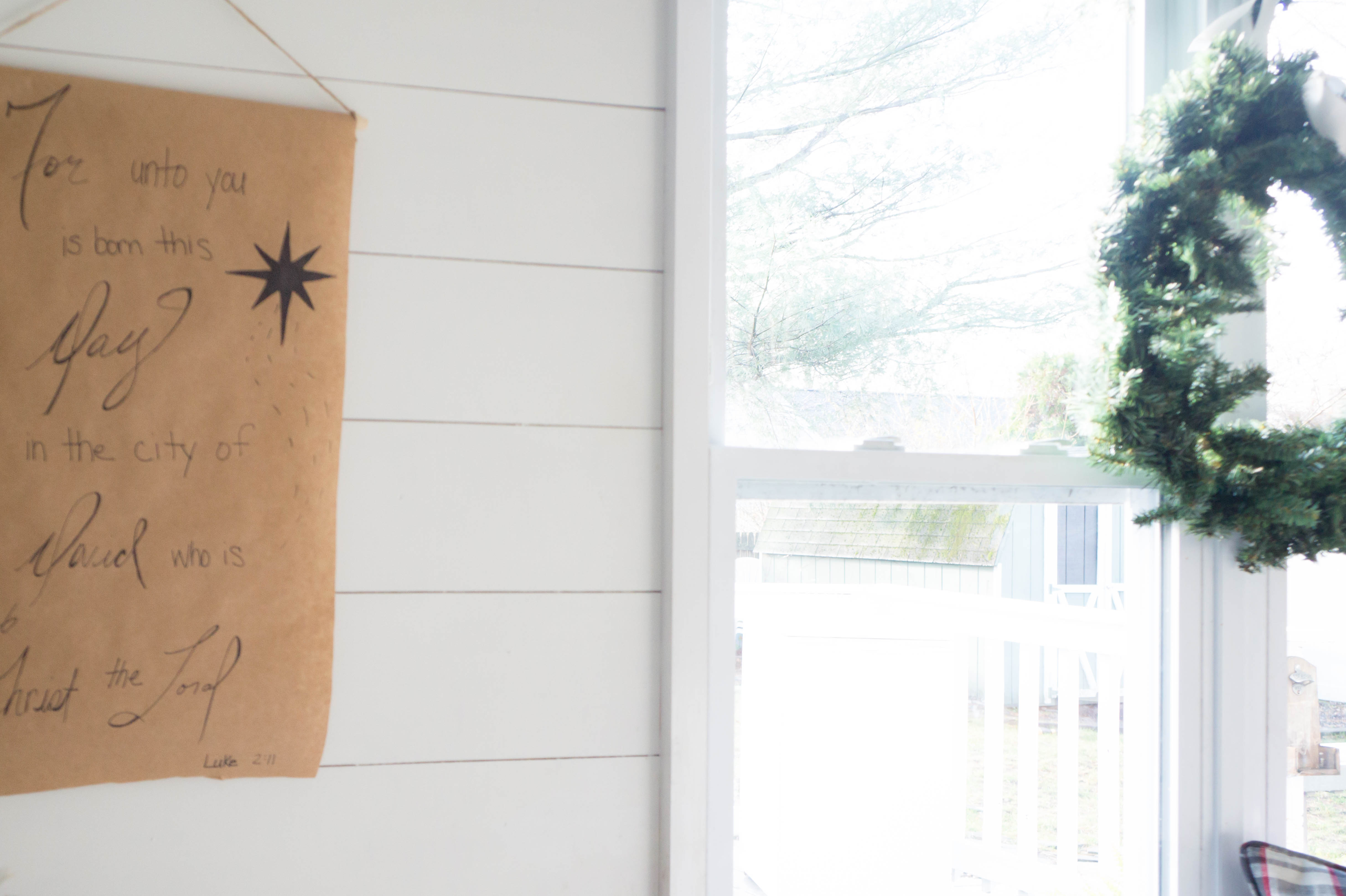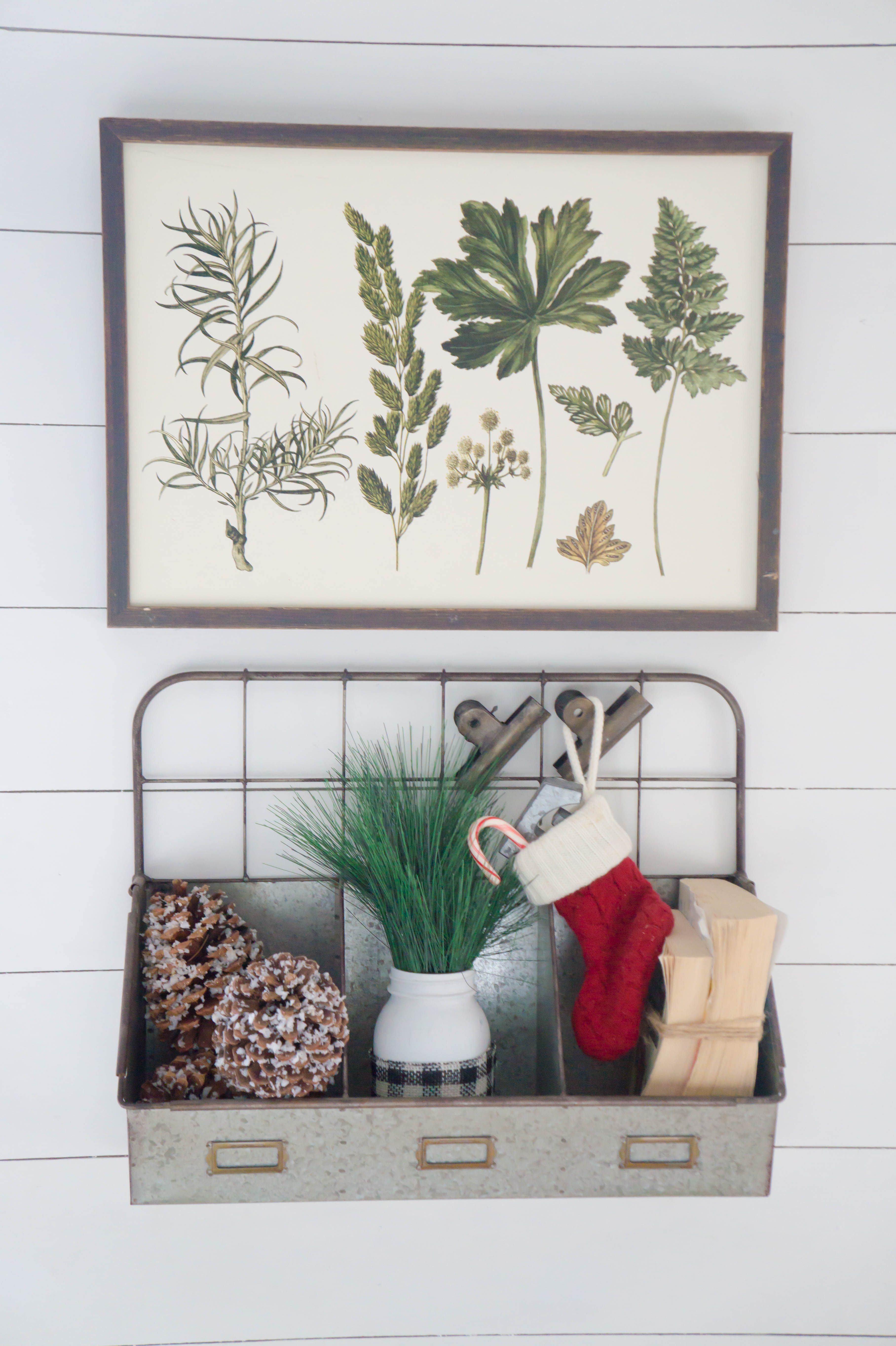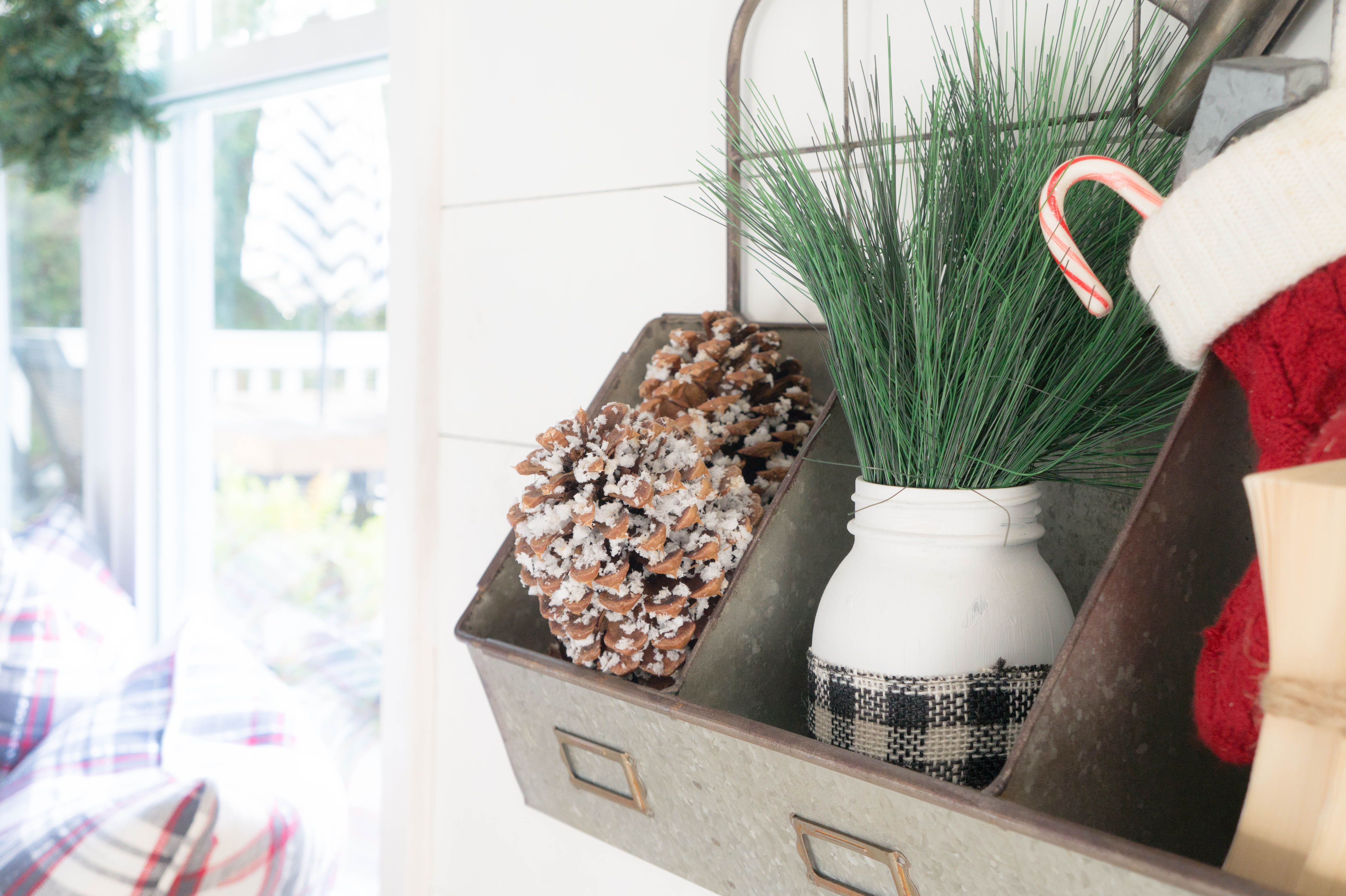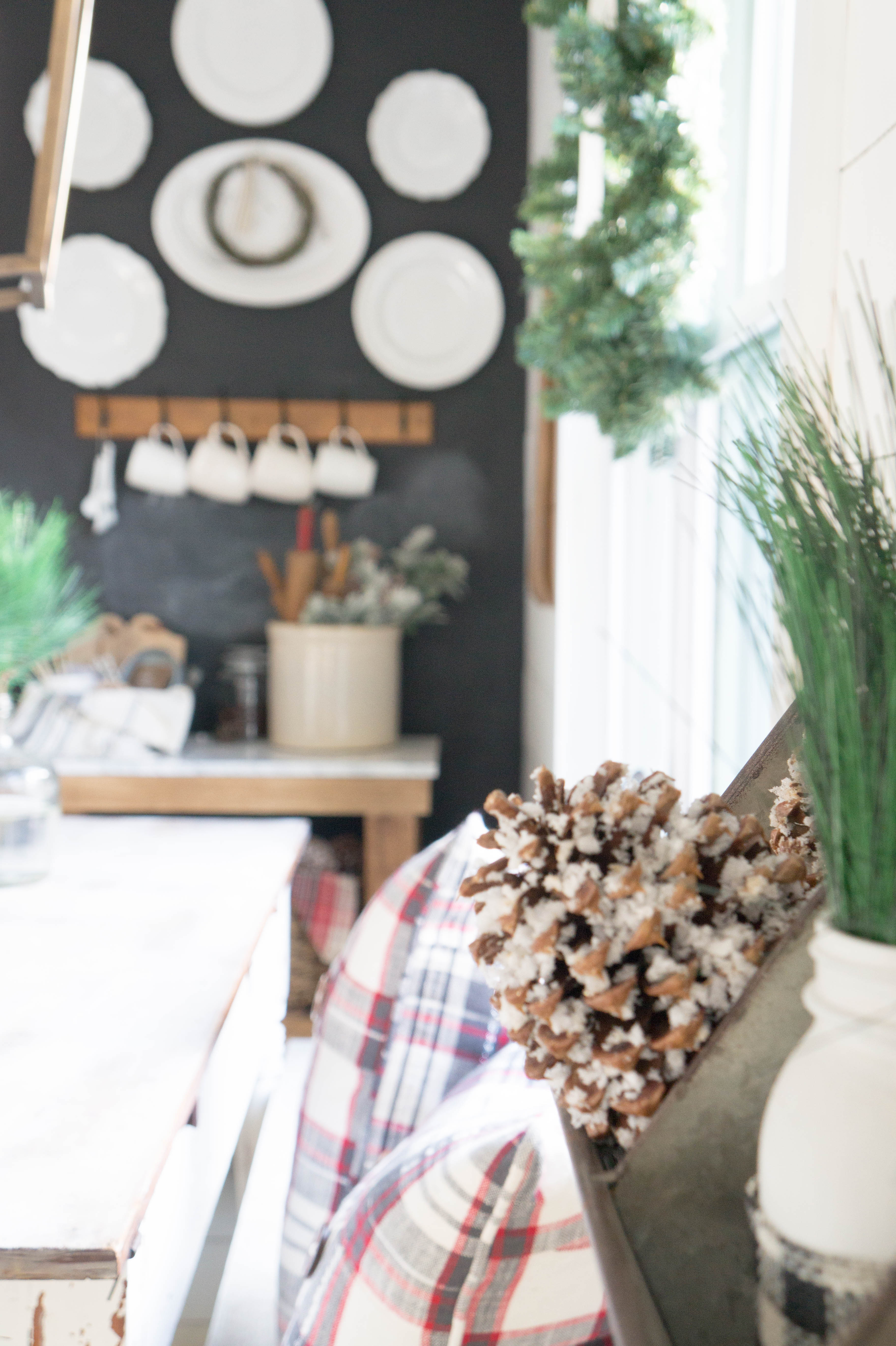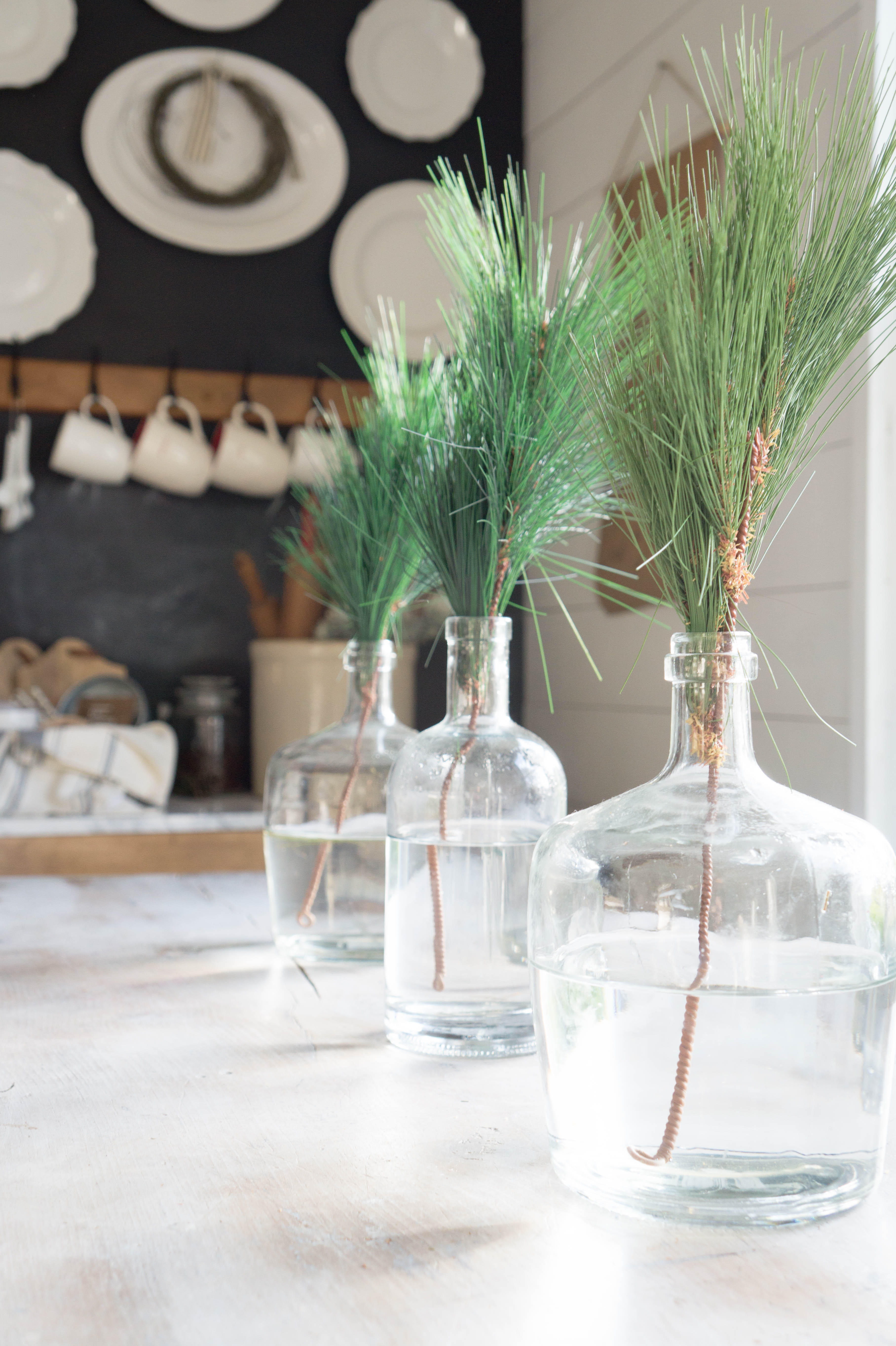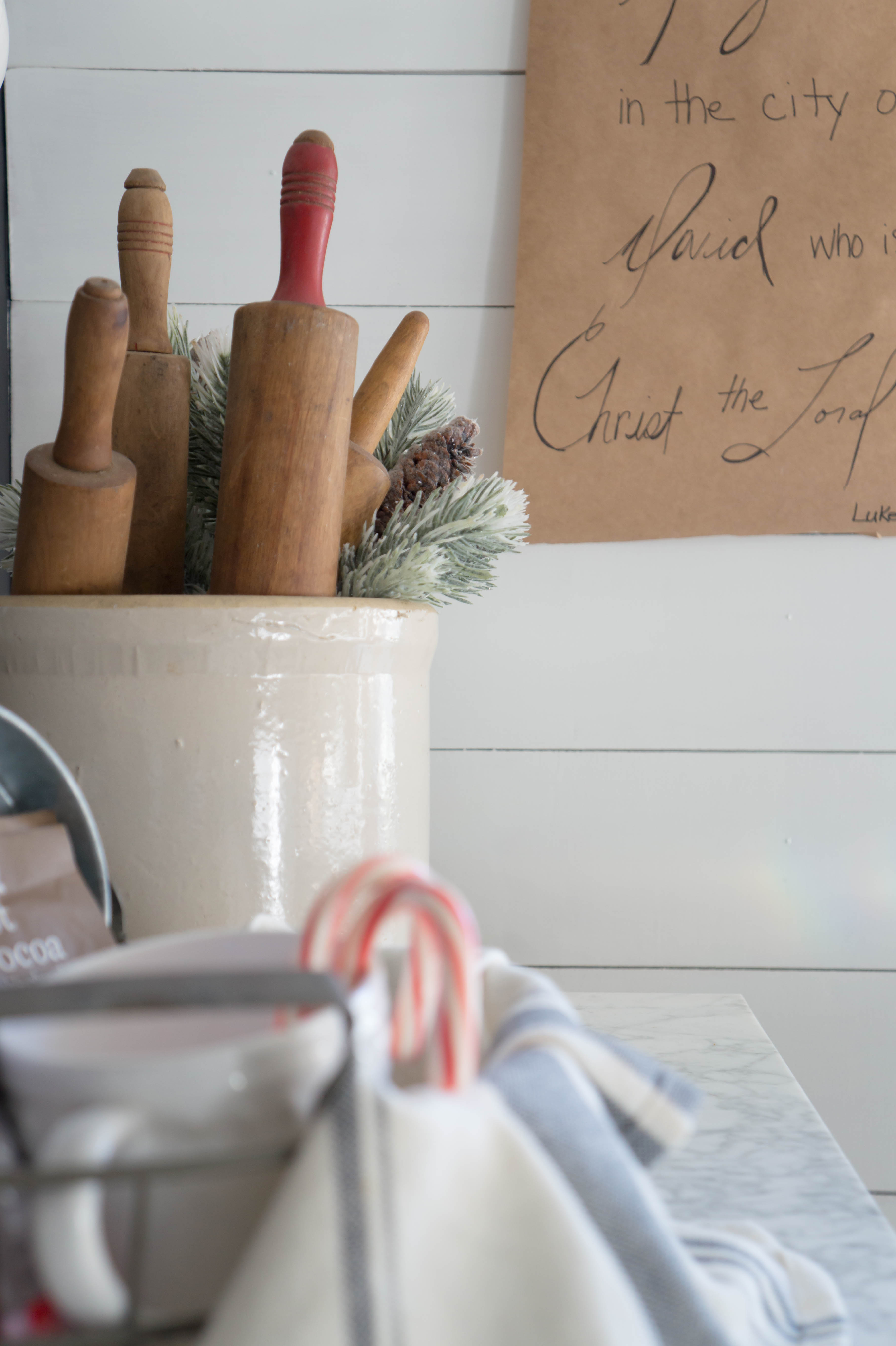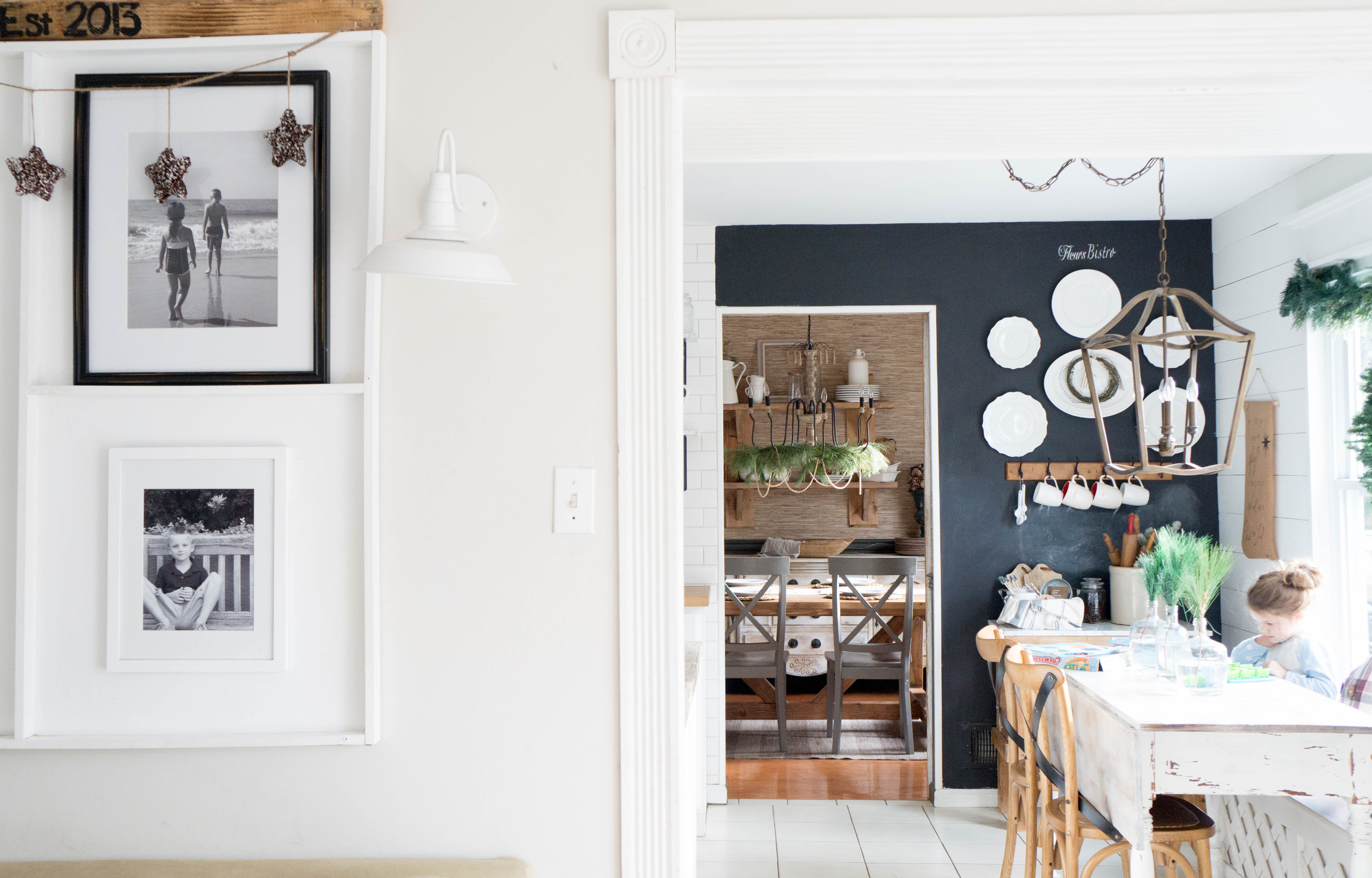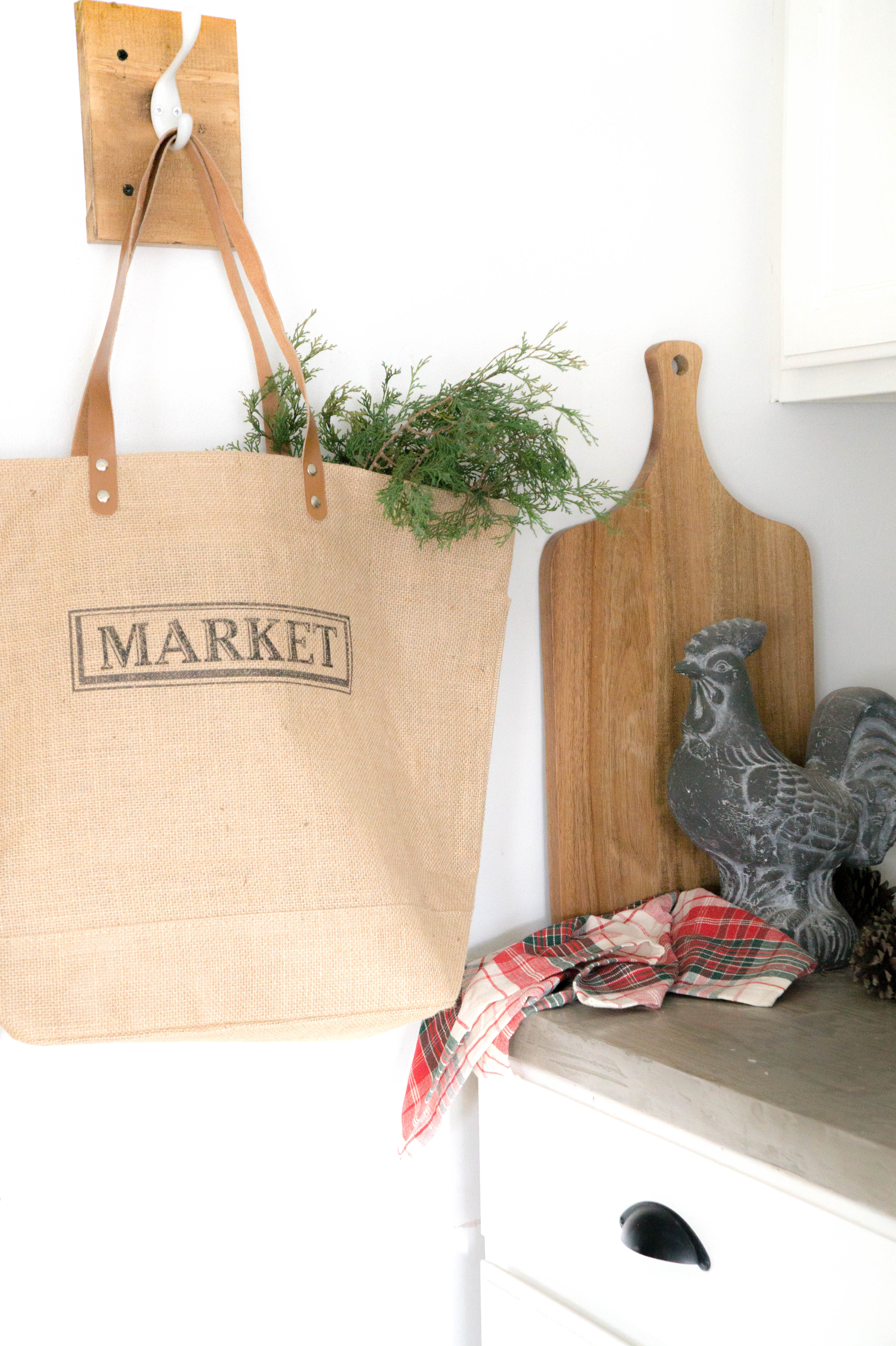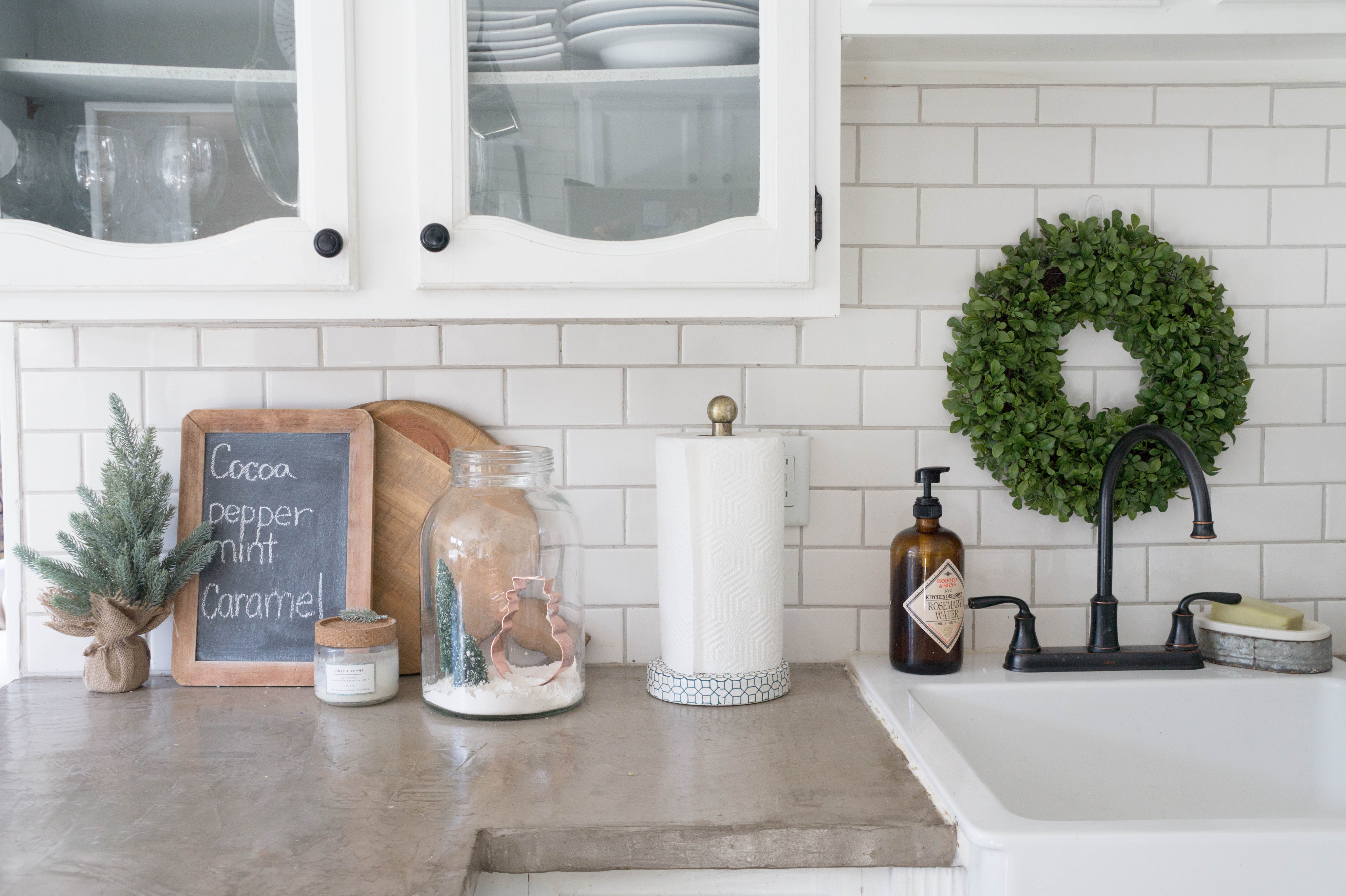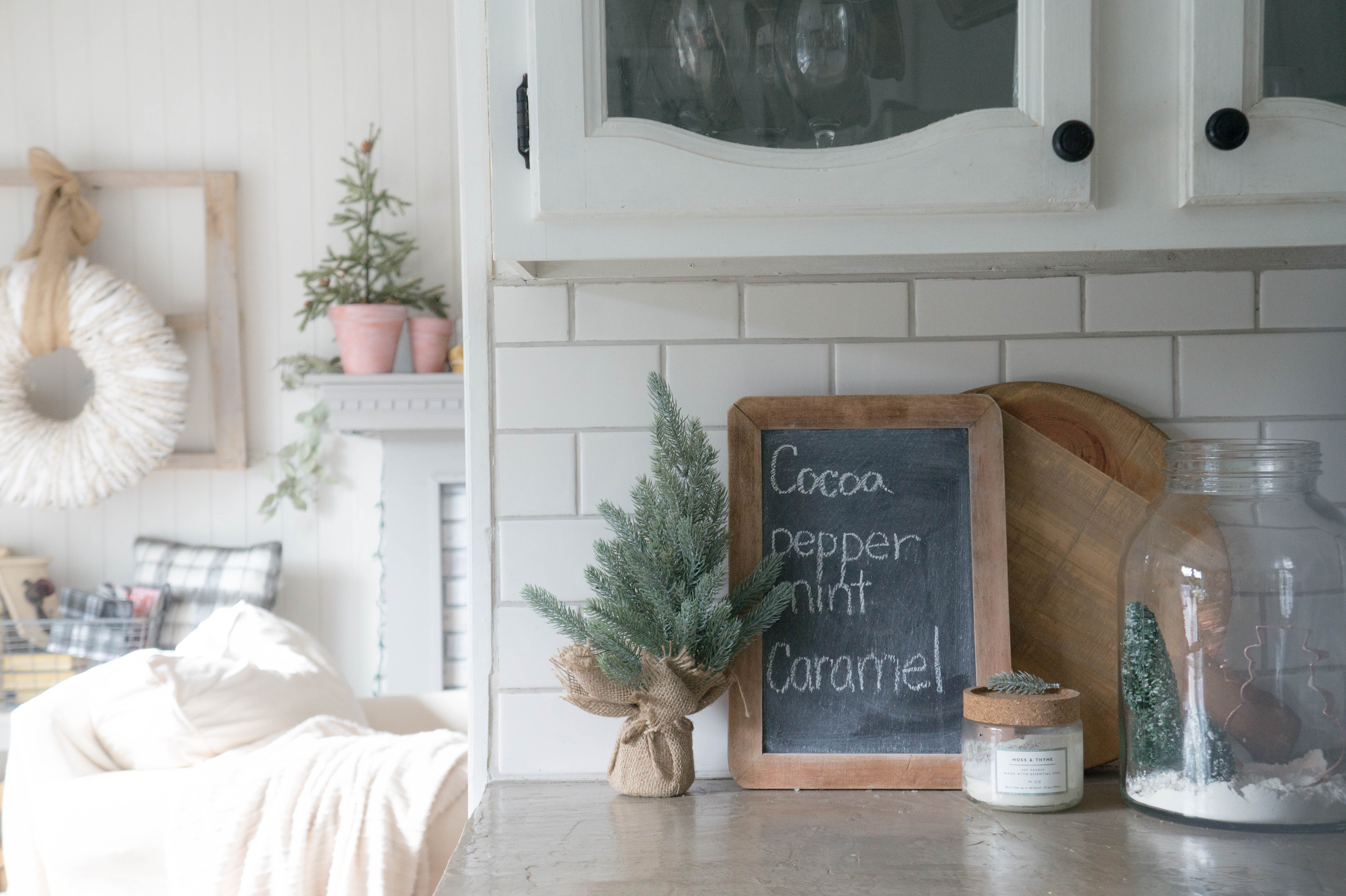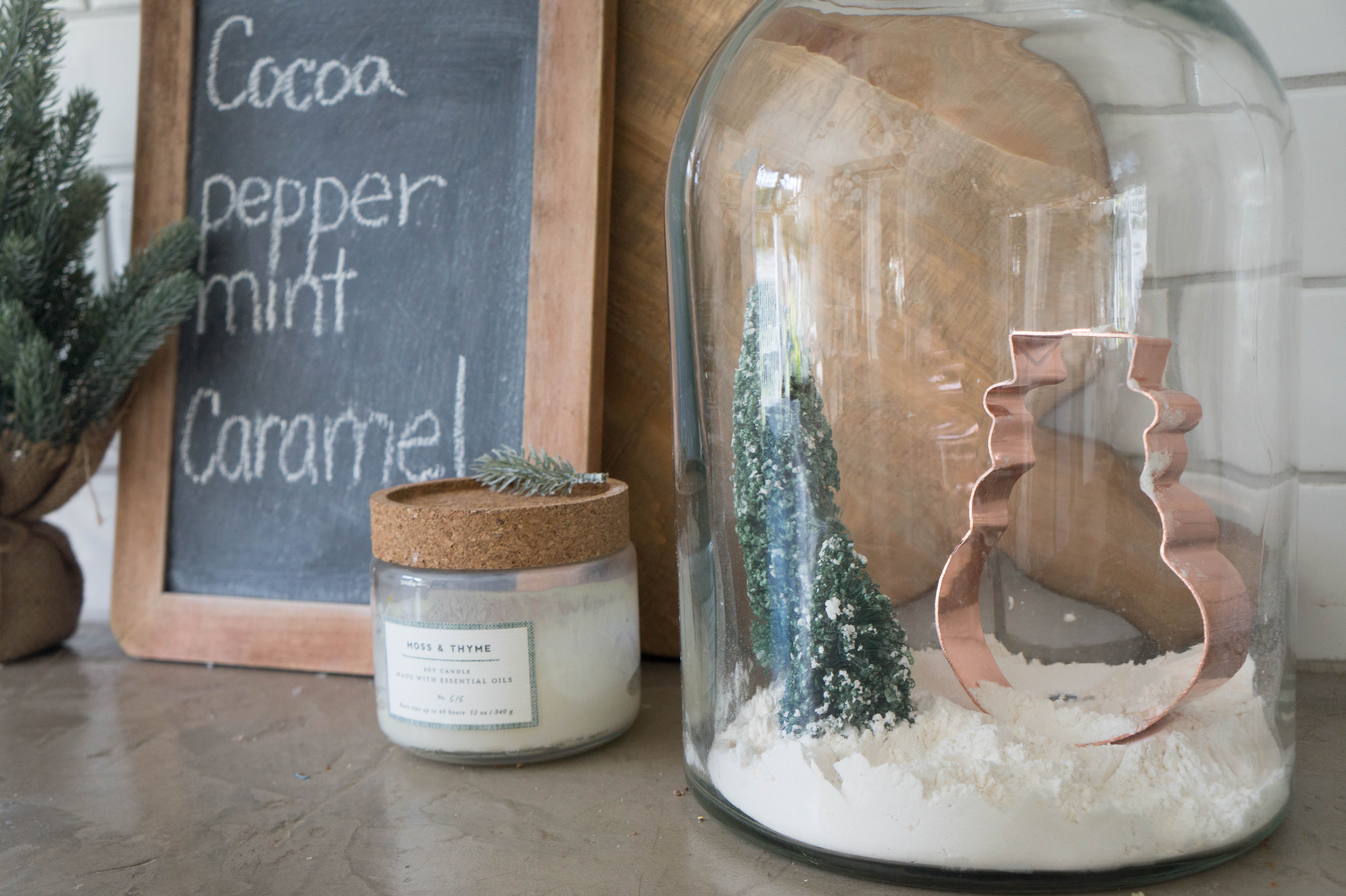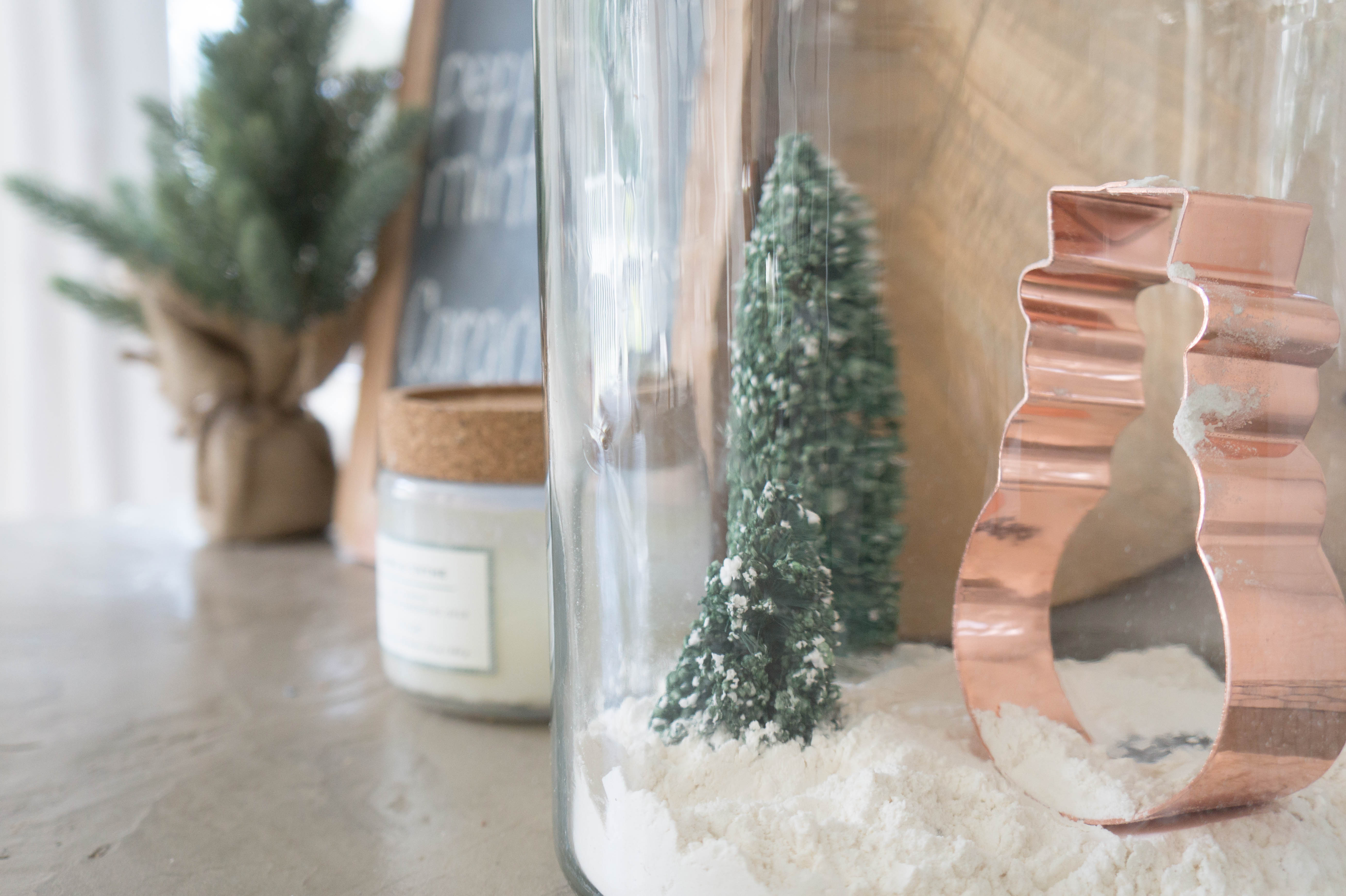 I hope you enjoyed my Farmhouse Christmas Kitchen Tour. If you love Farmhouse style you've got to stop on over at these other talented ladies homes.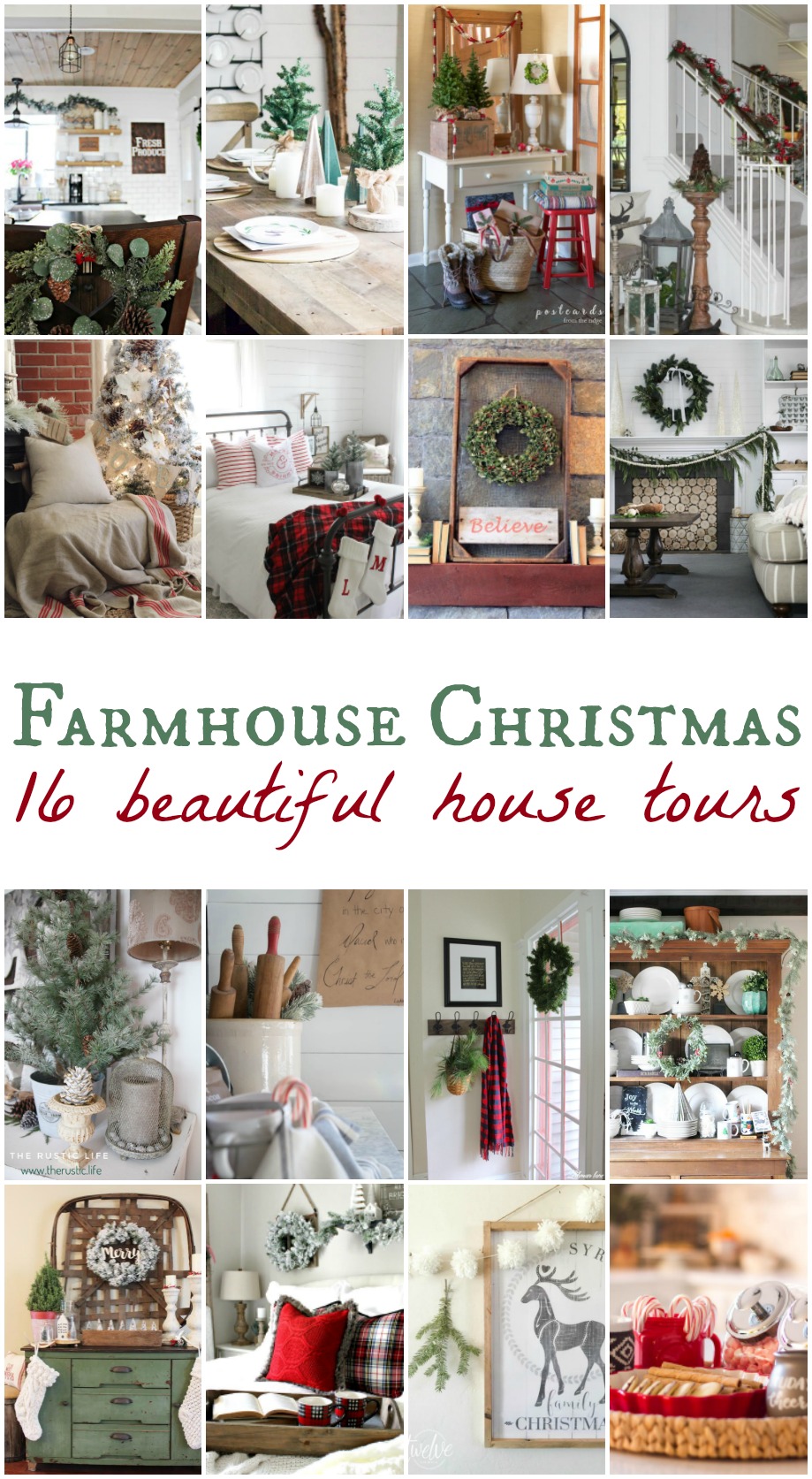 Monday
Tuesday
Wednesday
Thursday
PLEASE STAY A WHILE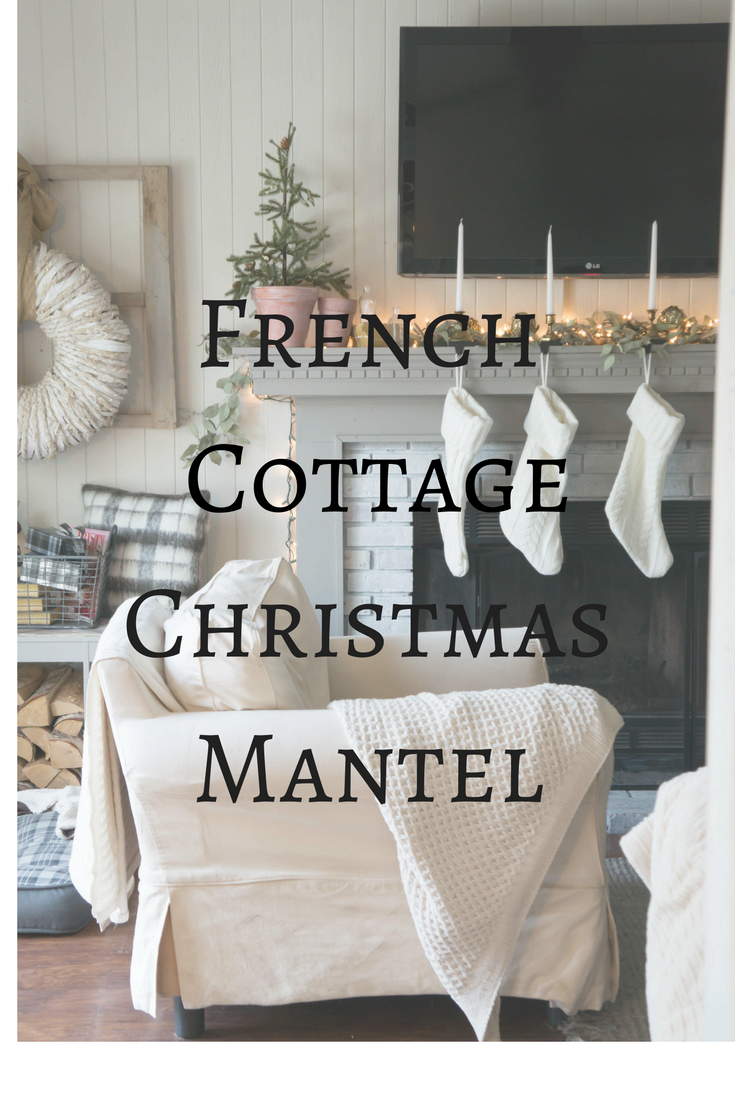 French Cottage Christmas Mantel
AND SEE HOW MY KITCHEN HAS CHANGED SINCE LAST YEAR'S CHRISTMAS TOUR