Farmhouse Christmas home tour with neutrals and cozy decor.
I've gathered a great group of bloggers here for you all today. We are all eager and excited to share our Farmhouse Christmas Tours with you. It's been a fun couple of weeks planning out the decorating and putting it together, photographing it, and now ready to share with our readers. I'm excited to head to my friend's blogs too and see what they are sharing, but first grab your eggnog and be ready to enter into my Wood and White simplified Farmhouse Christmas tour. I've already shared my Kitchen tour yesterday, my bedrooms last week, and my Family Room Mantel on Monday, but today I've got just a combo of all the spaces in our home for you…along with two rooms that I've yet to show decorated for this season. I definitely kept it much simpler in these spaces, I do believe less is more.
This sign I made after seeing one on pinterest that I loved. I'll be sharing this tutorial with you all next week. It's the perfect piece above our shiplap entry wall.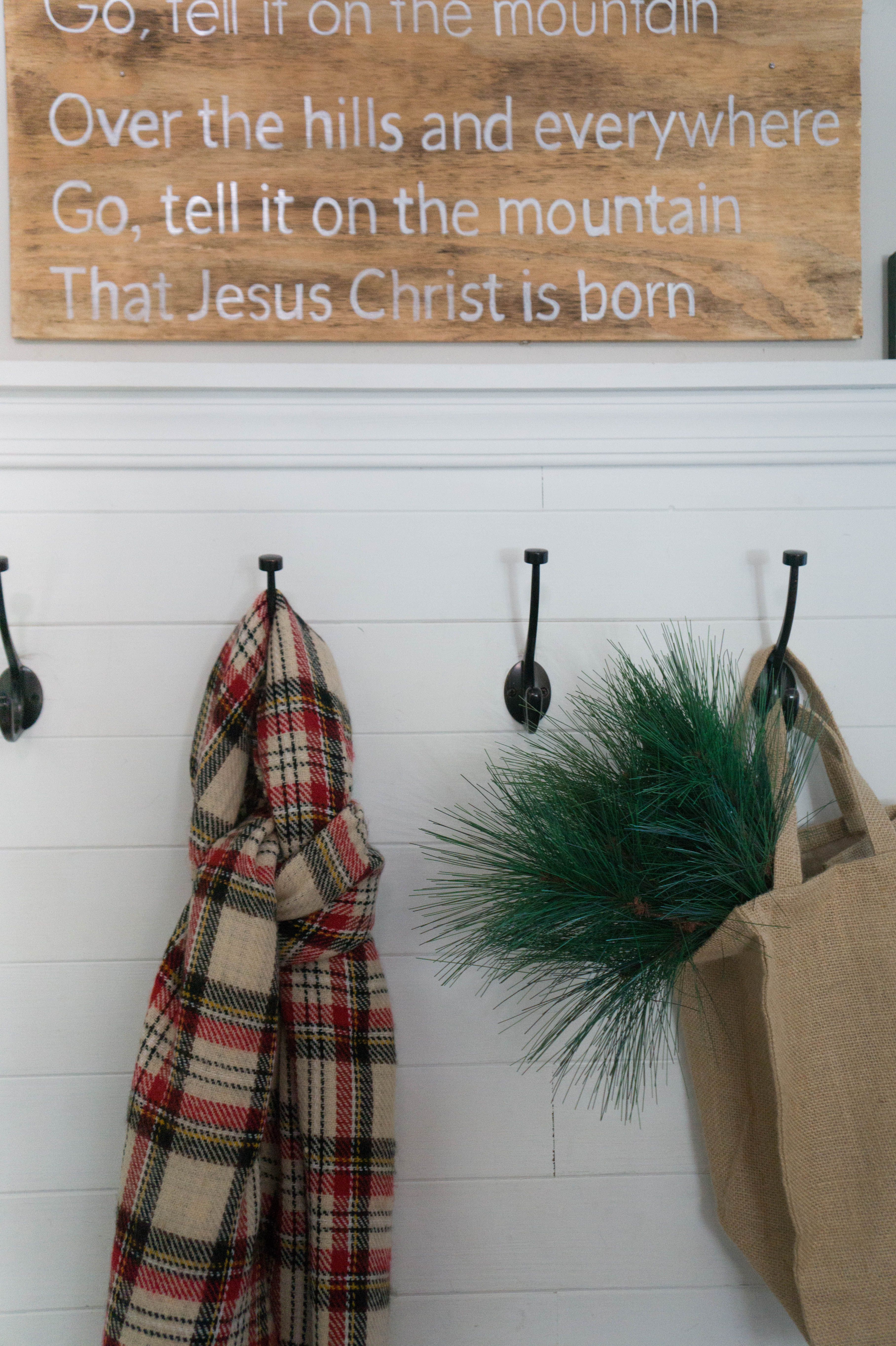 To the right of our entry hooks we have our "formal" living room. It's a combo of grays and creams in here so I like keeping my tree decor to match with that. I've been collecting white glass ornaments for a few years now and I just love how the white looks on the tree. This year I was going for a wood and white theme…so I grabbed these wooded garland (vase fillers) from target to add to the tree. I also added my outdoor summer lights to the tree for a more rustic feel.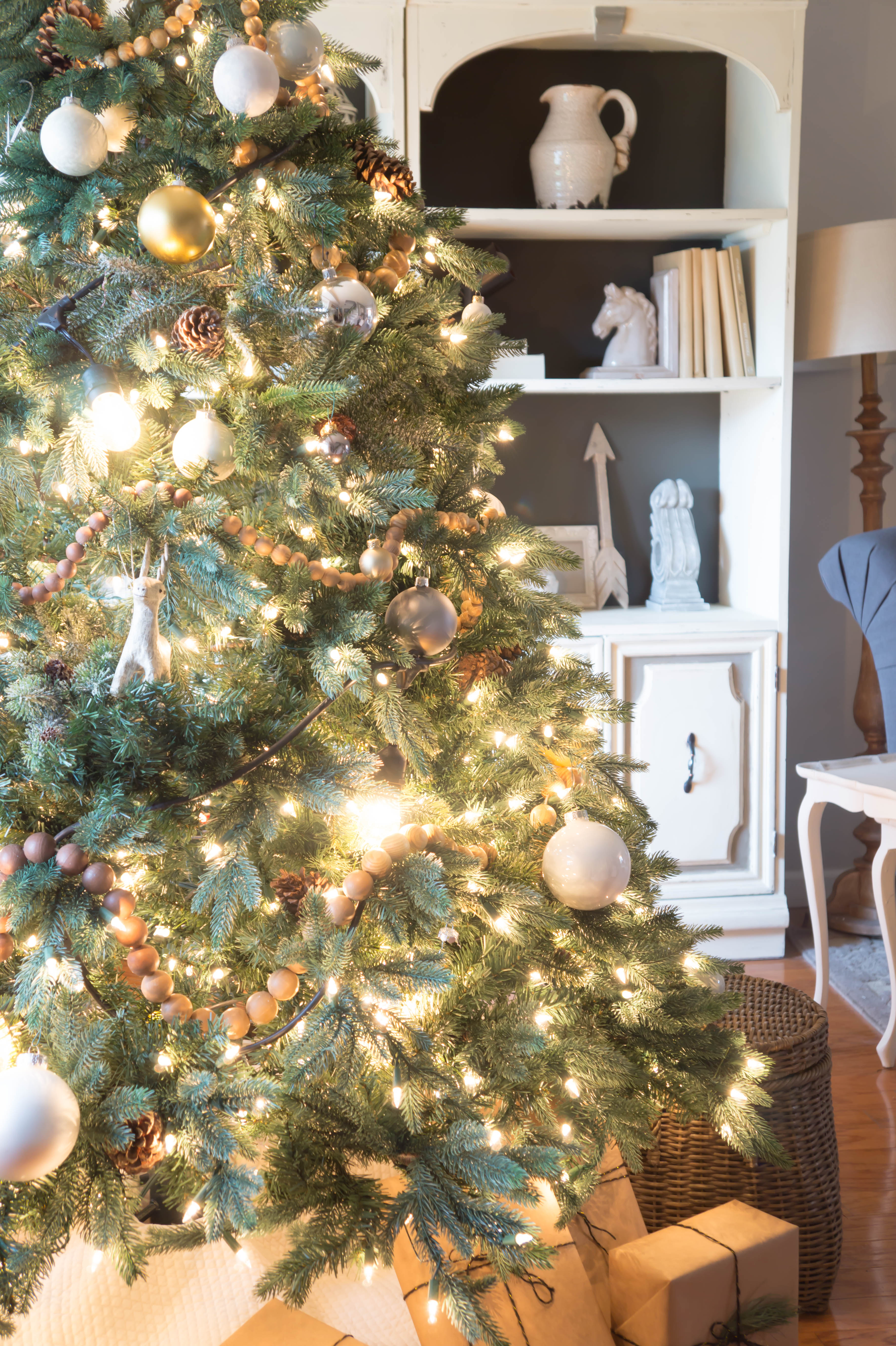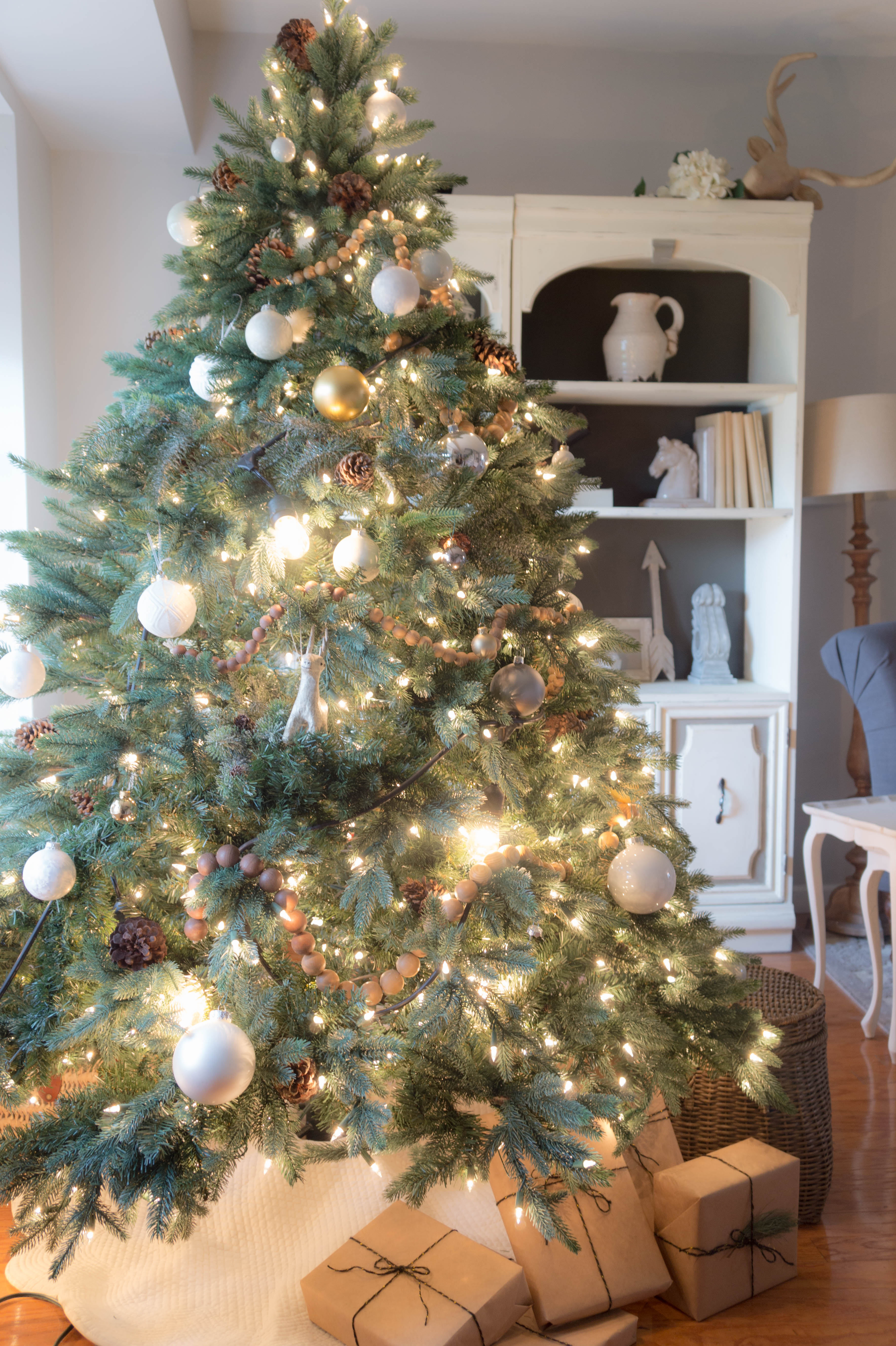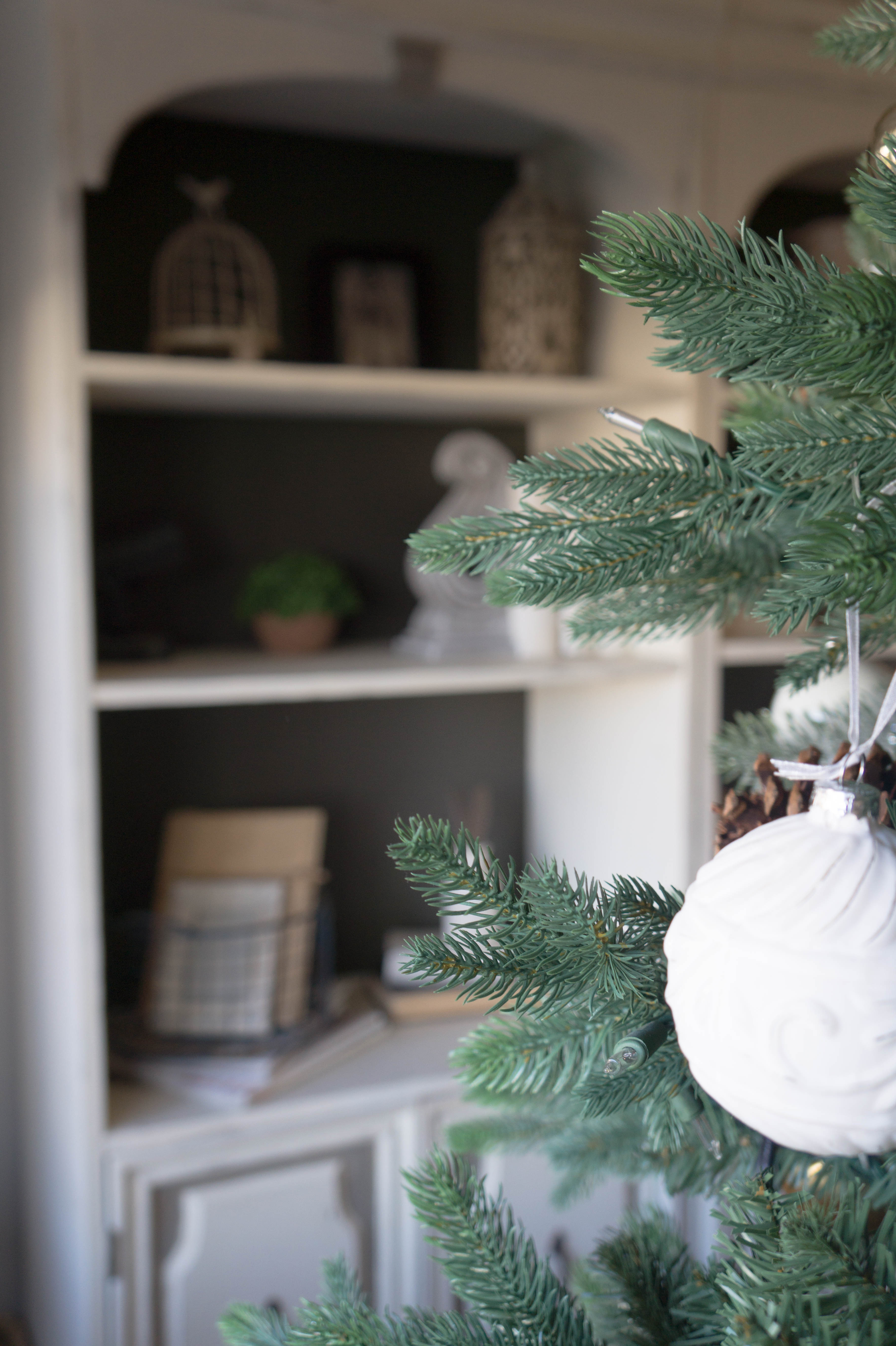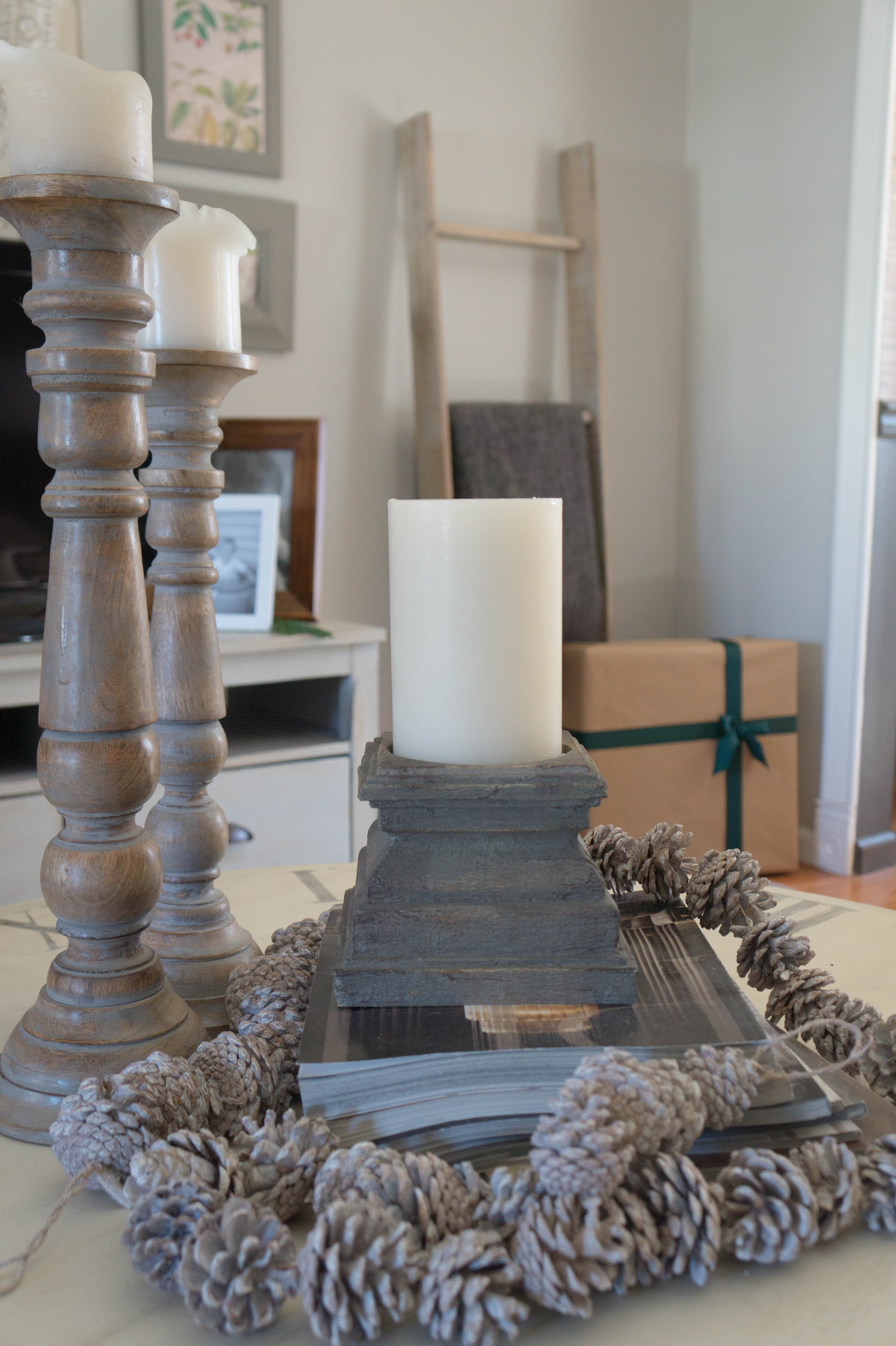 To keep things simple I added this white washed pine cone garland to our coffee table.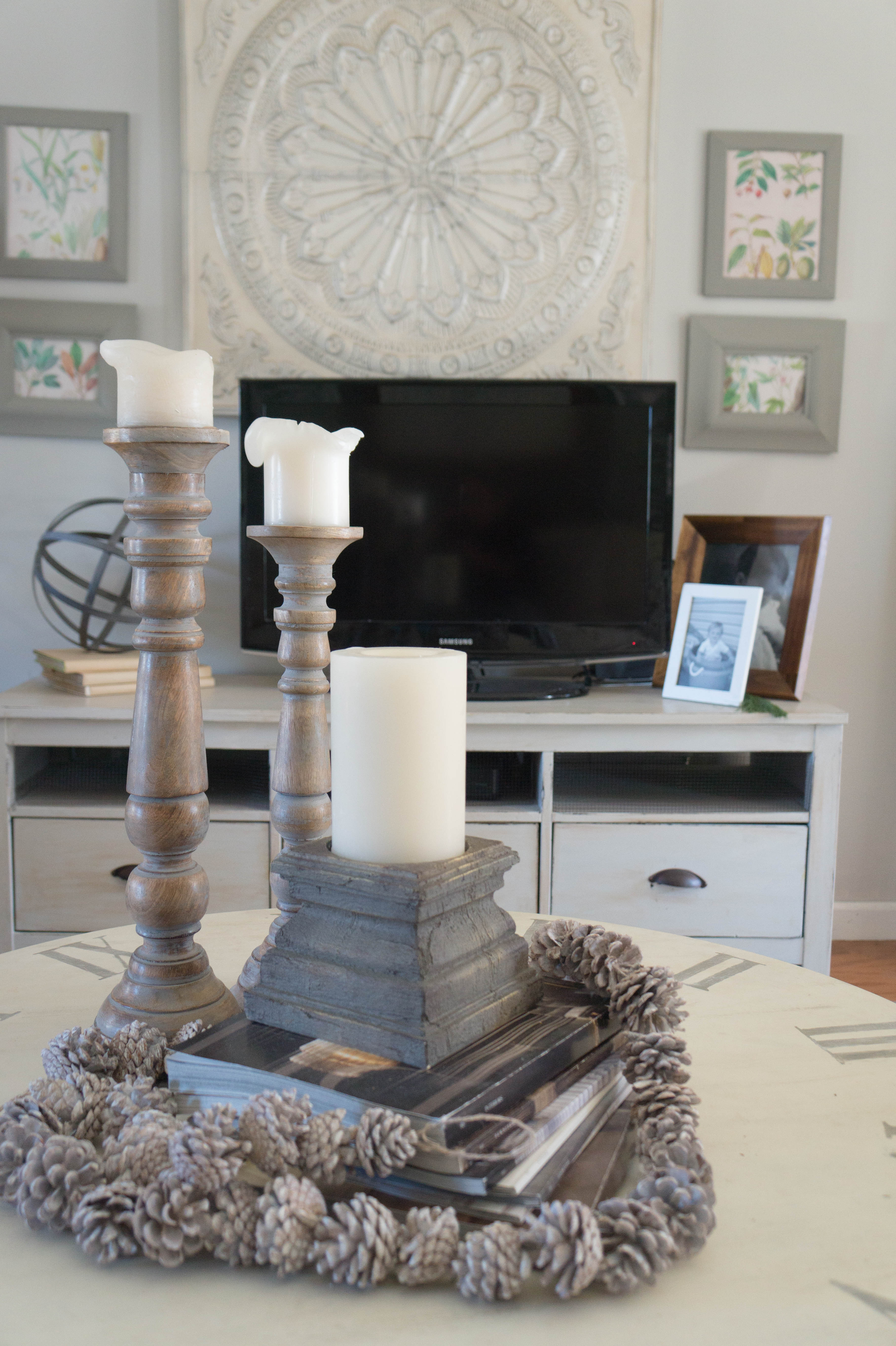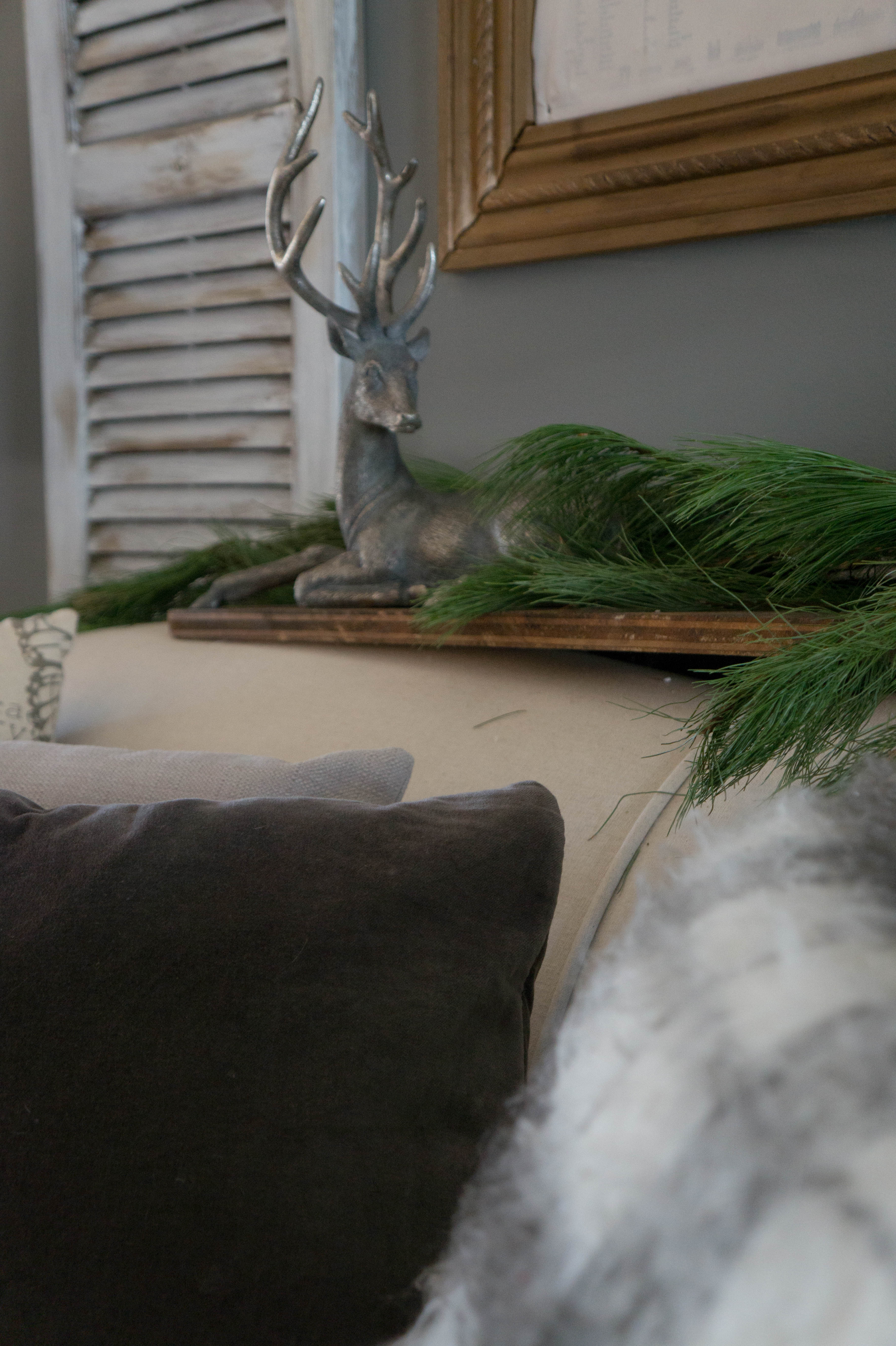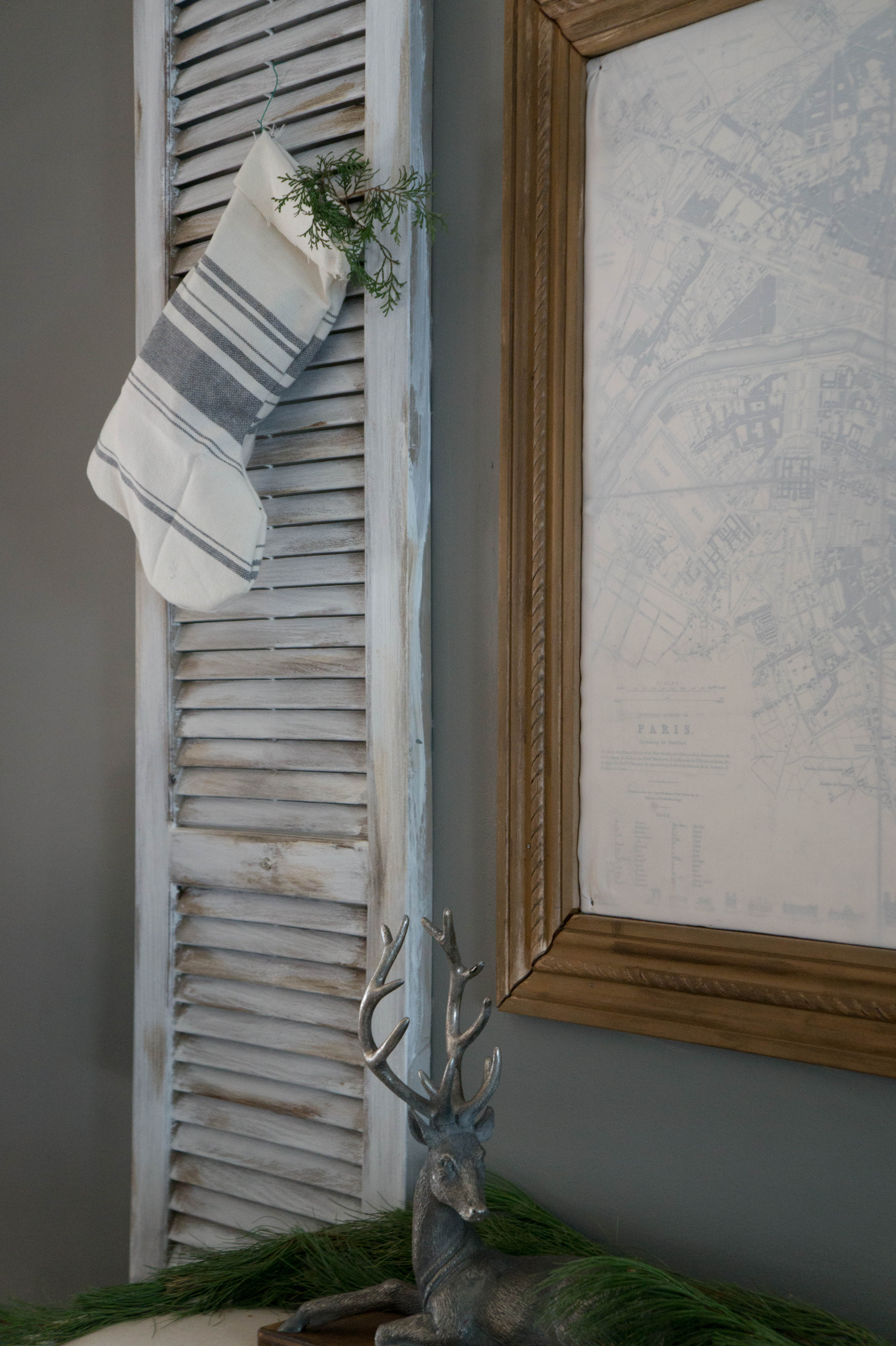 I added these DIY dish towel stockings to hang on my shutters, and  some fresh greenery placed on top of my shelf.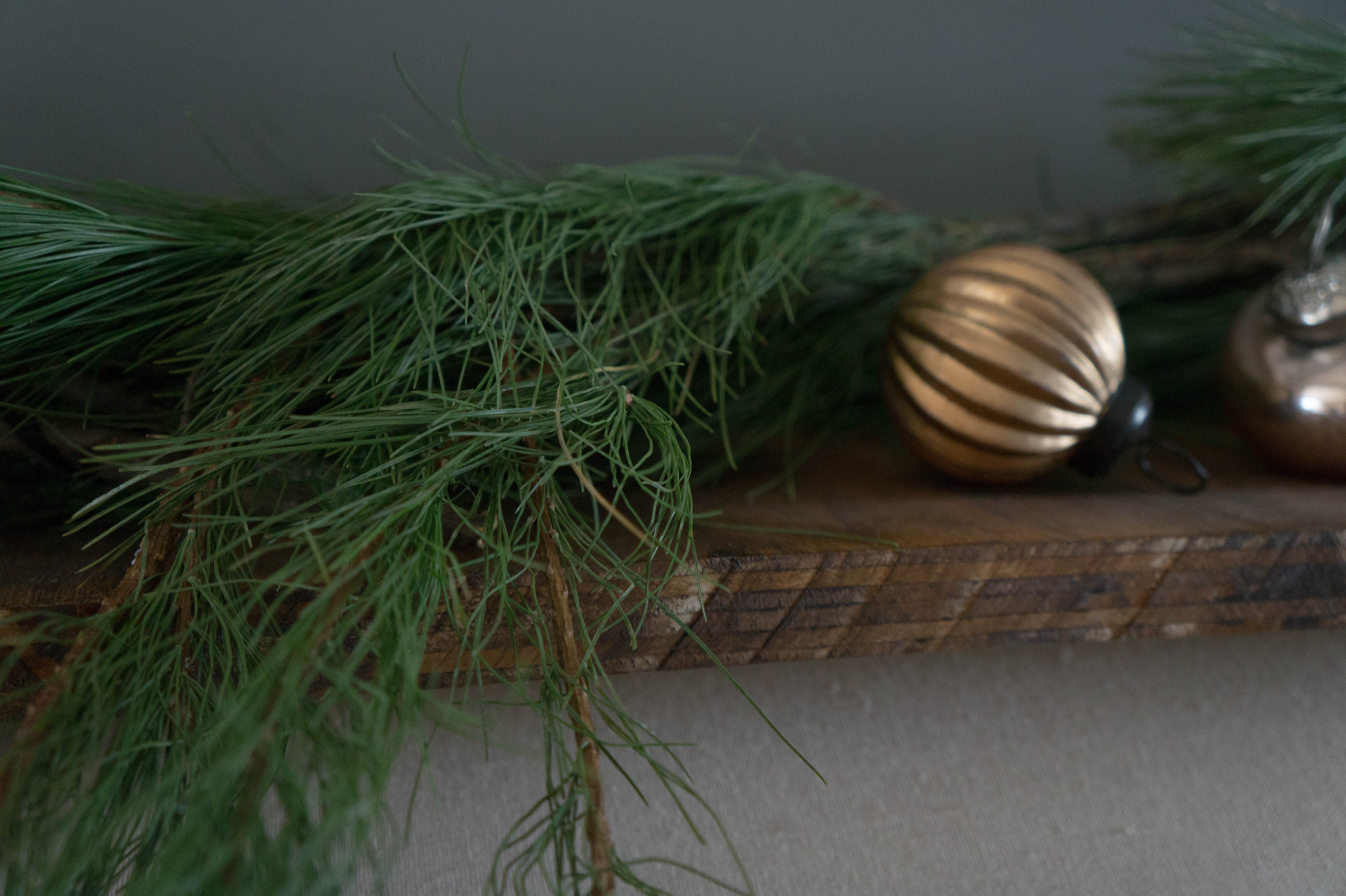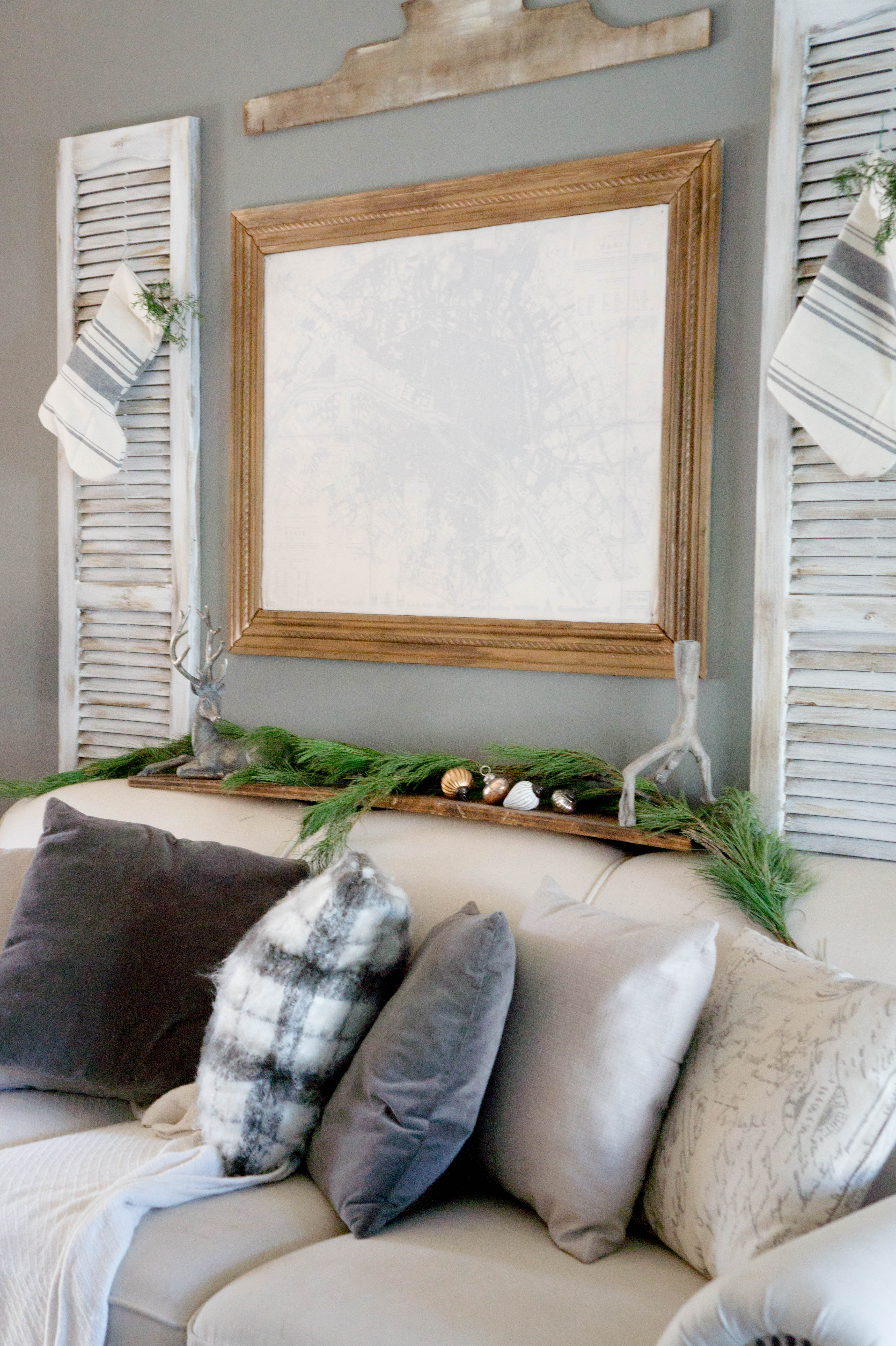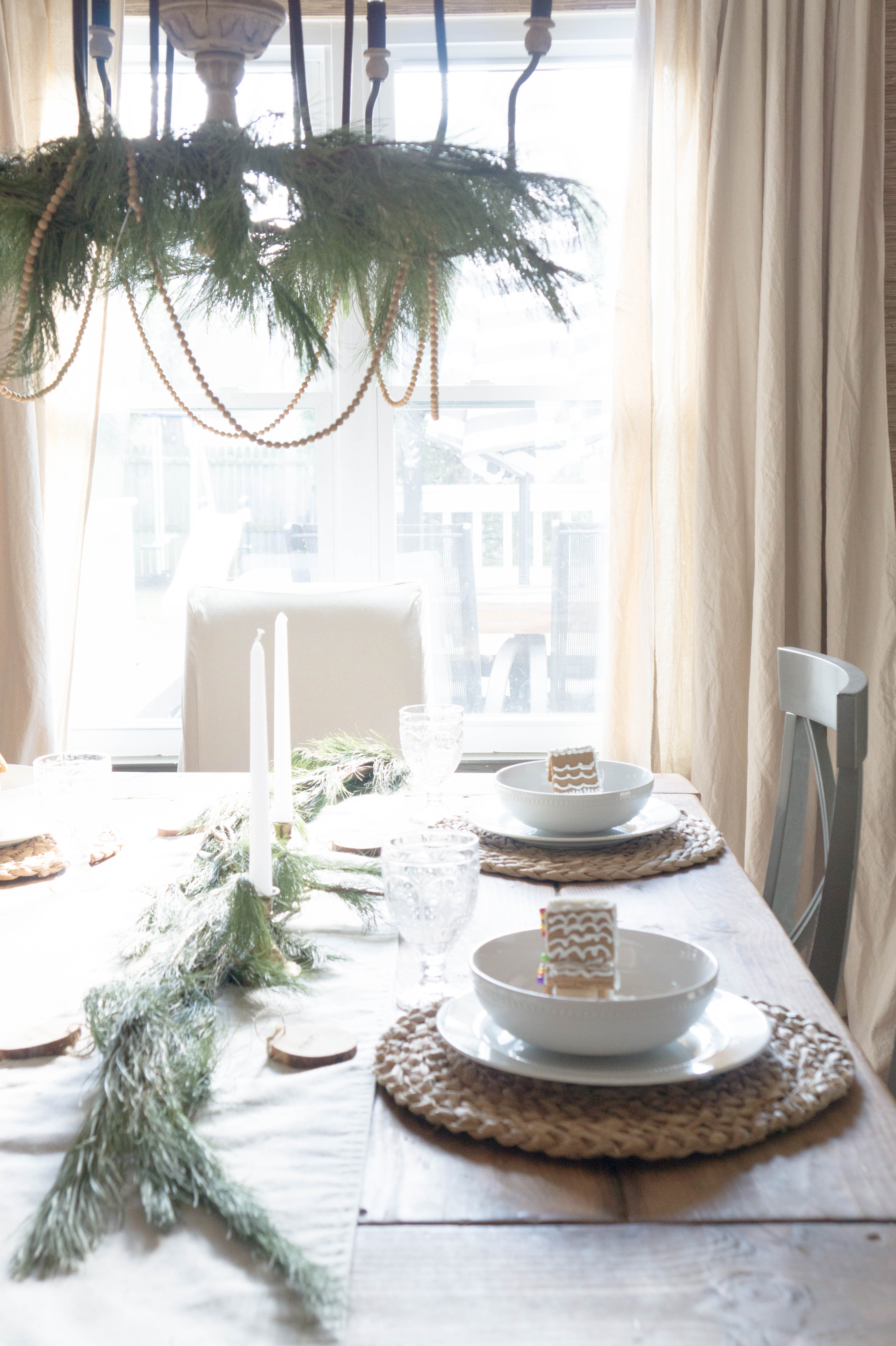 To my dining room I wanted to keep it simple again. I loved adding my fresh garland to my chandelier with a strand of some wooden beads that I made. Also grabbing some ginger bread houses we made with the kids I placed those in each bowl and added thin wood sliced ornaments with each persons name.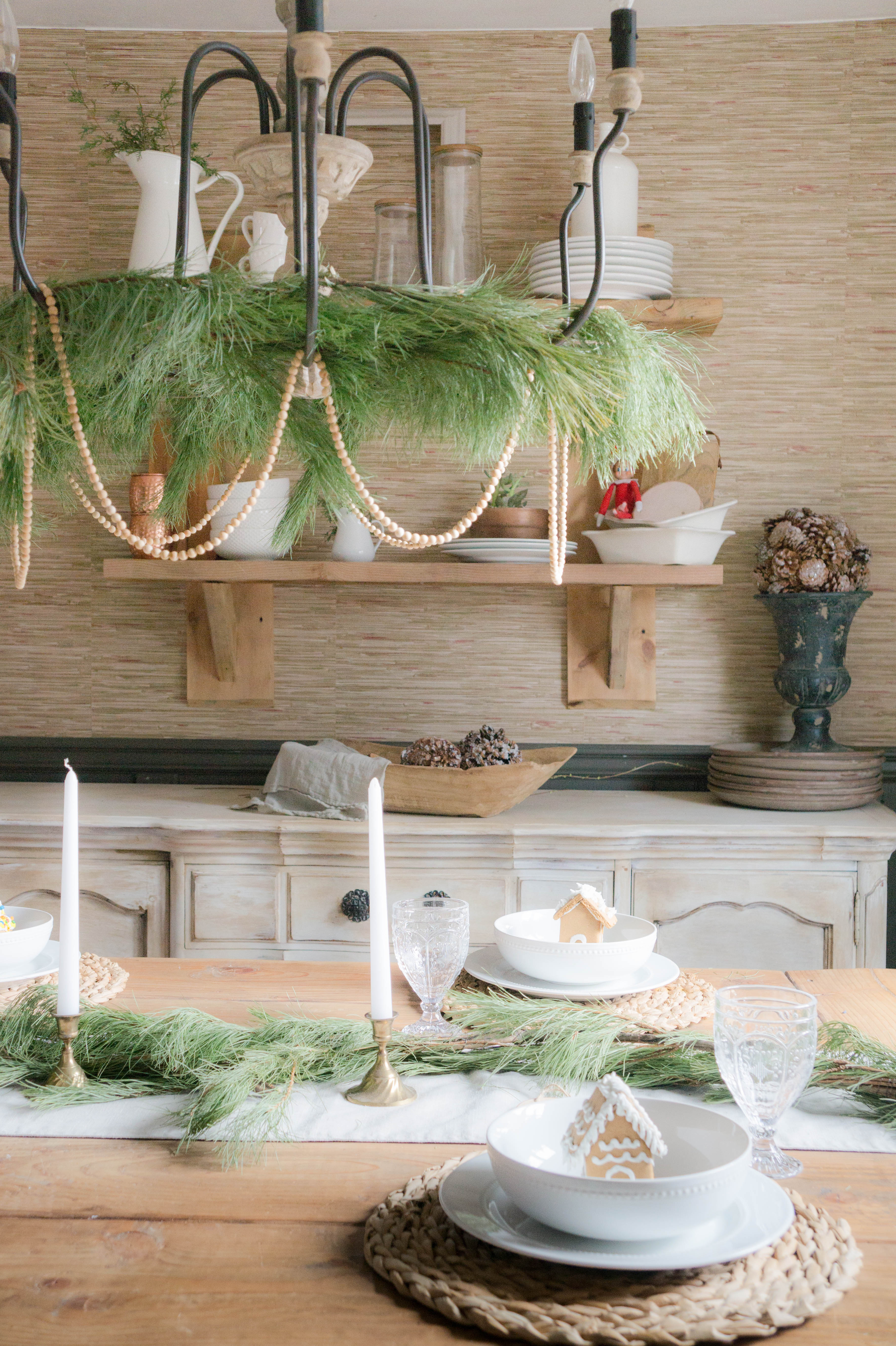 Do you see our elf in the background? confession…he sat here for 3 whole days!!! eek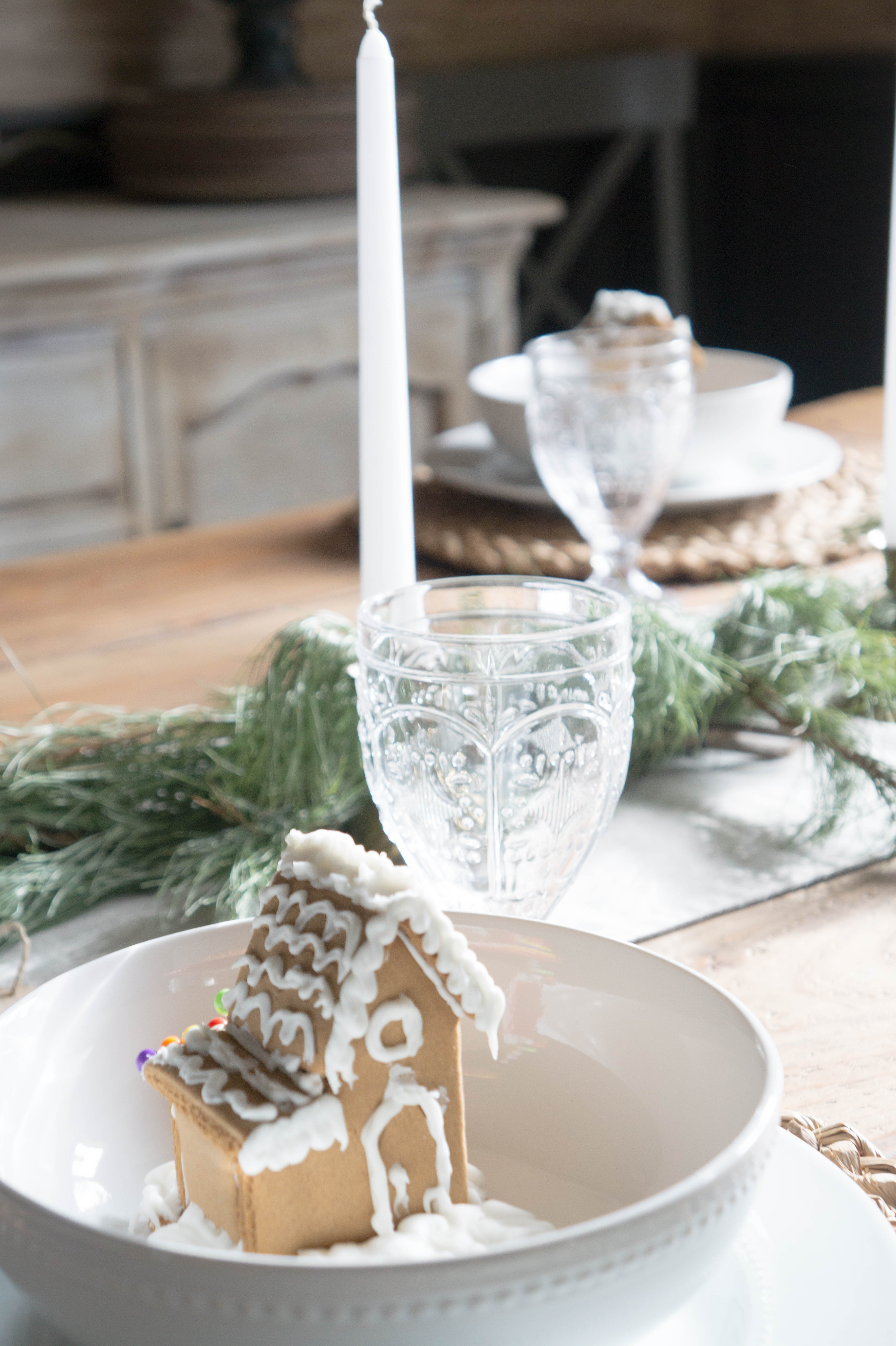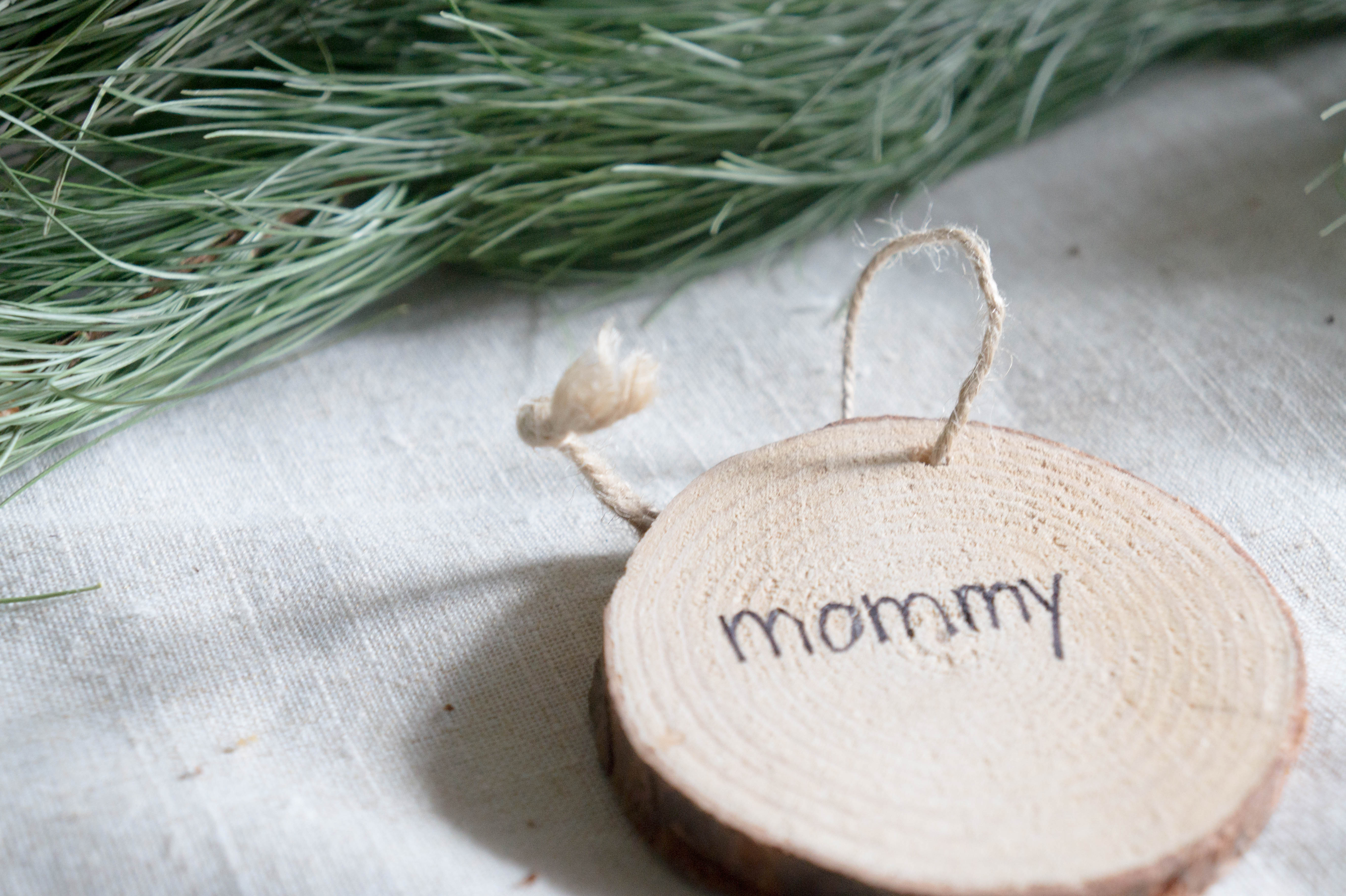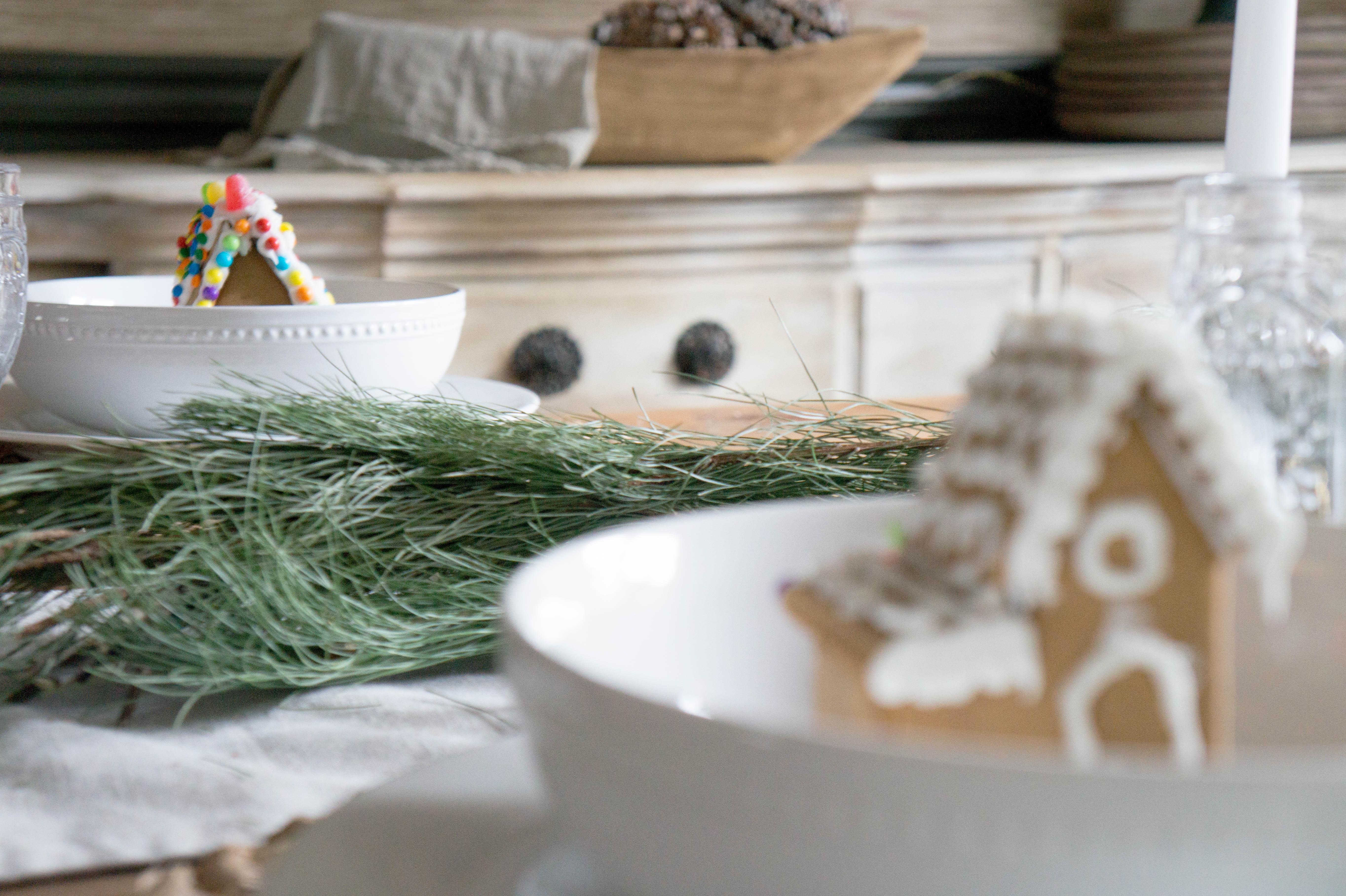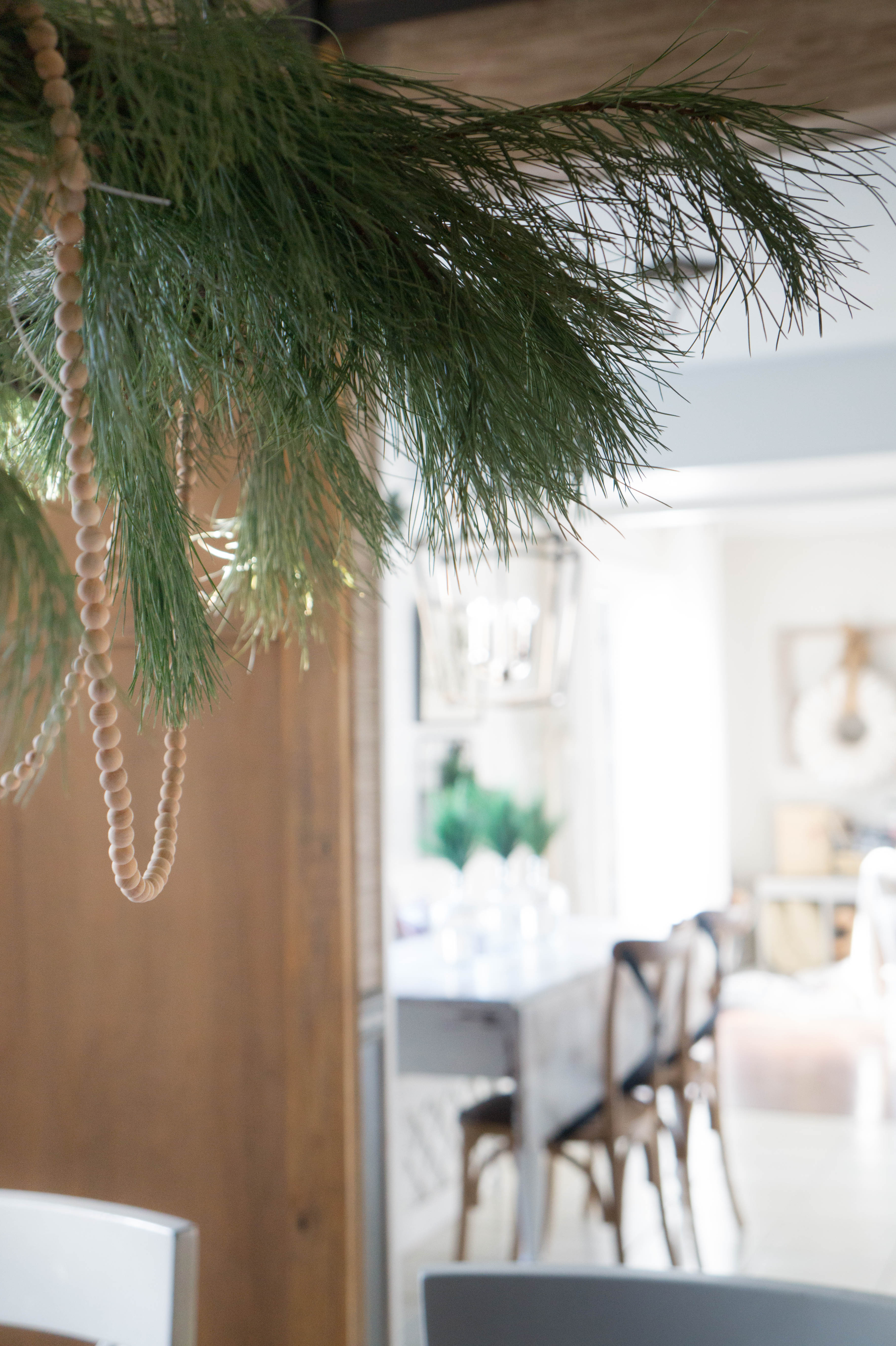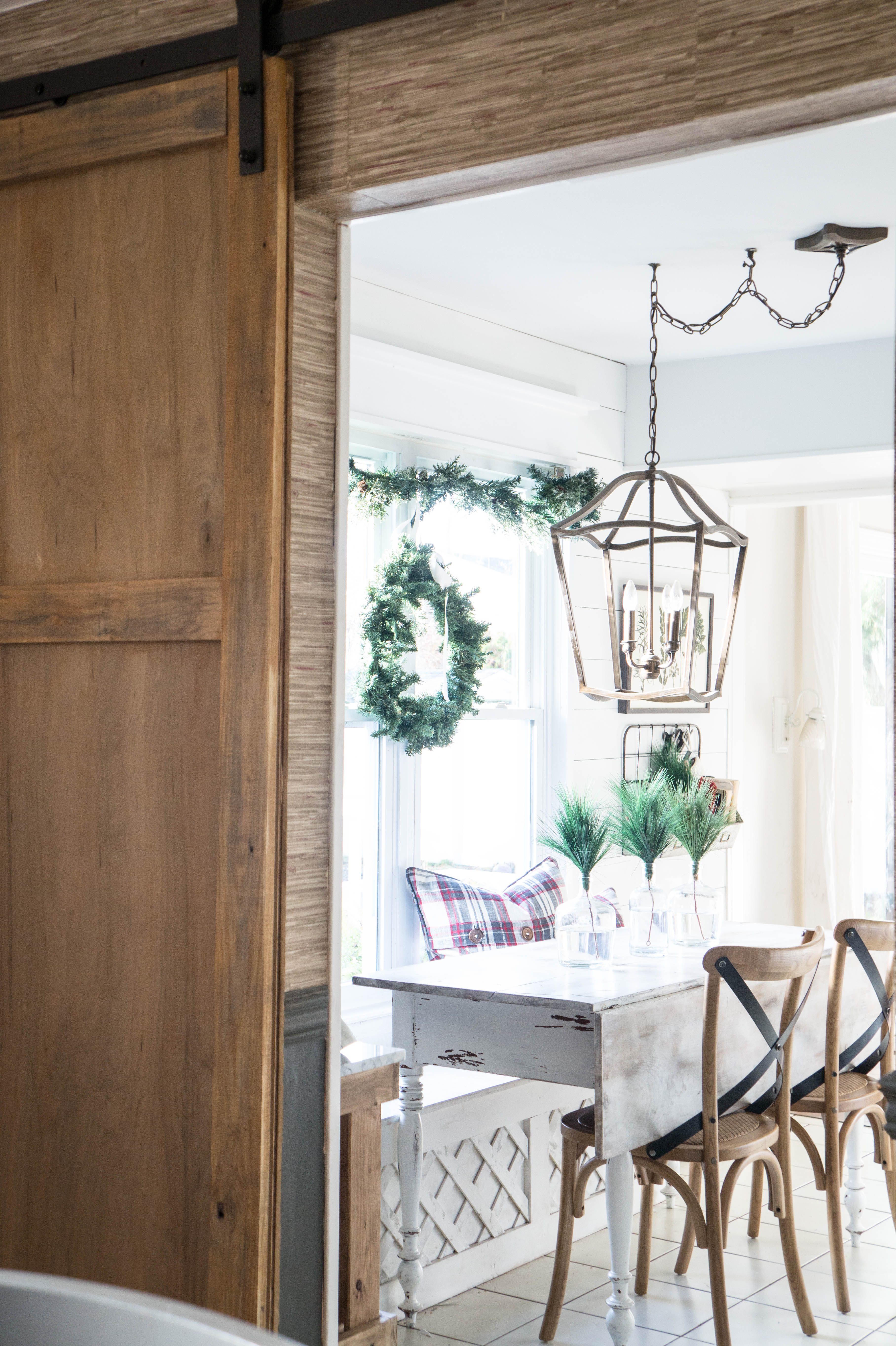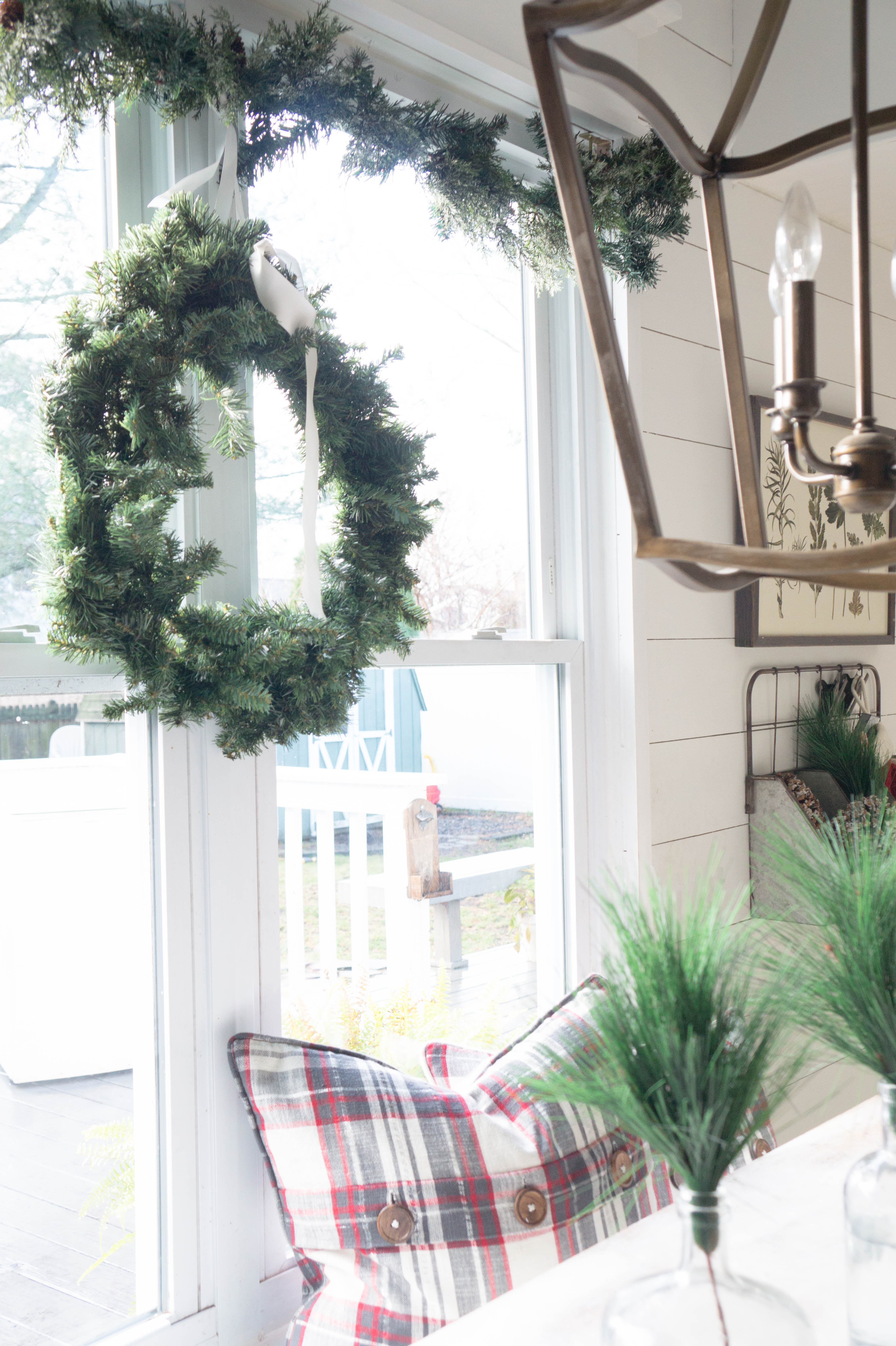 My entire Kitchen Christmas Home Tour I shared yesterday, but wanted to throw a few in here as I'm doing a recap of our Christmas home.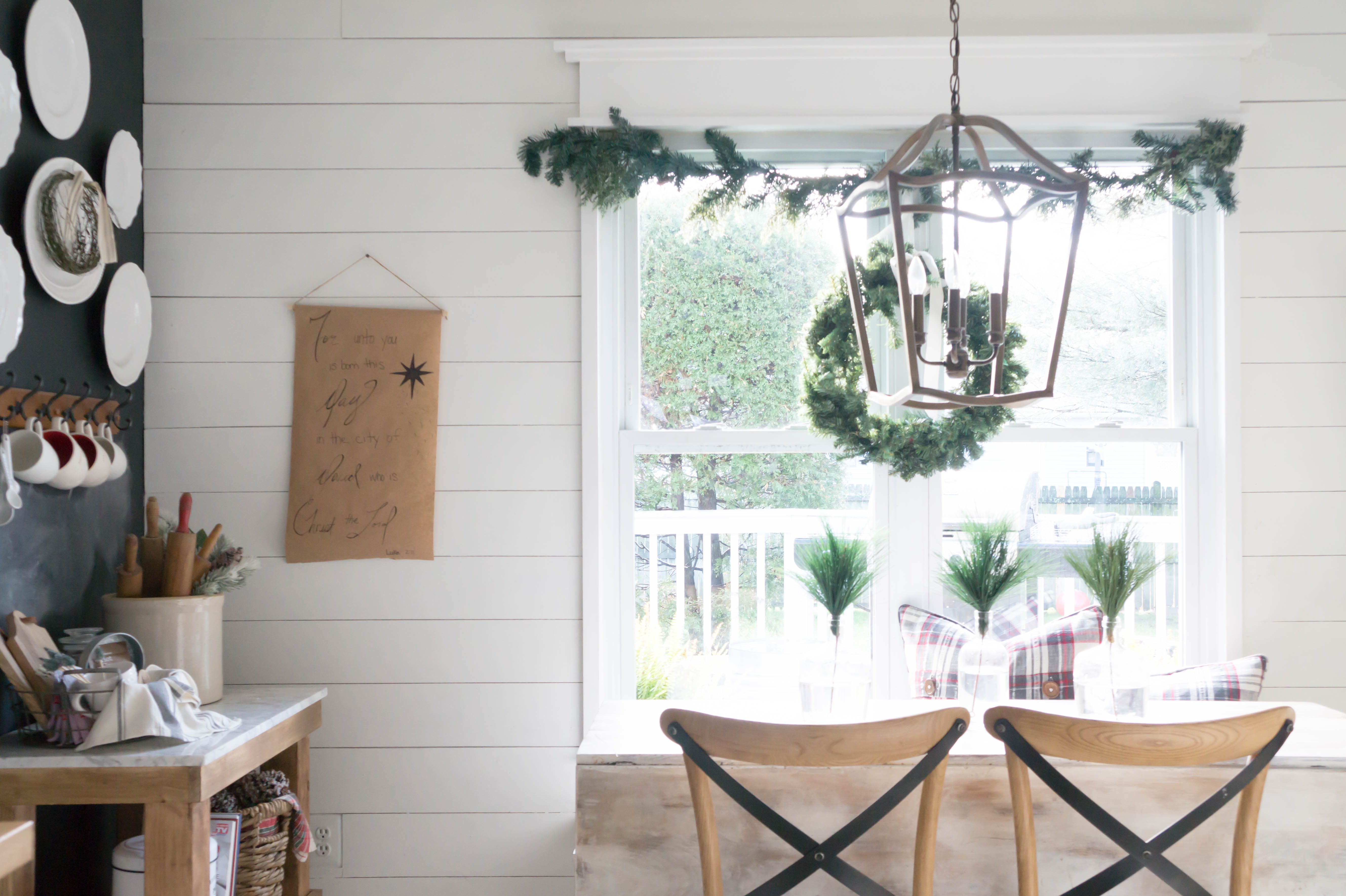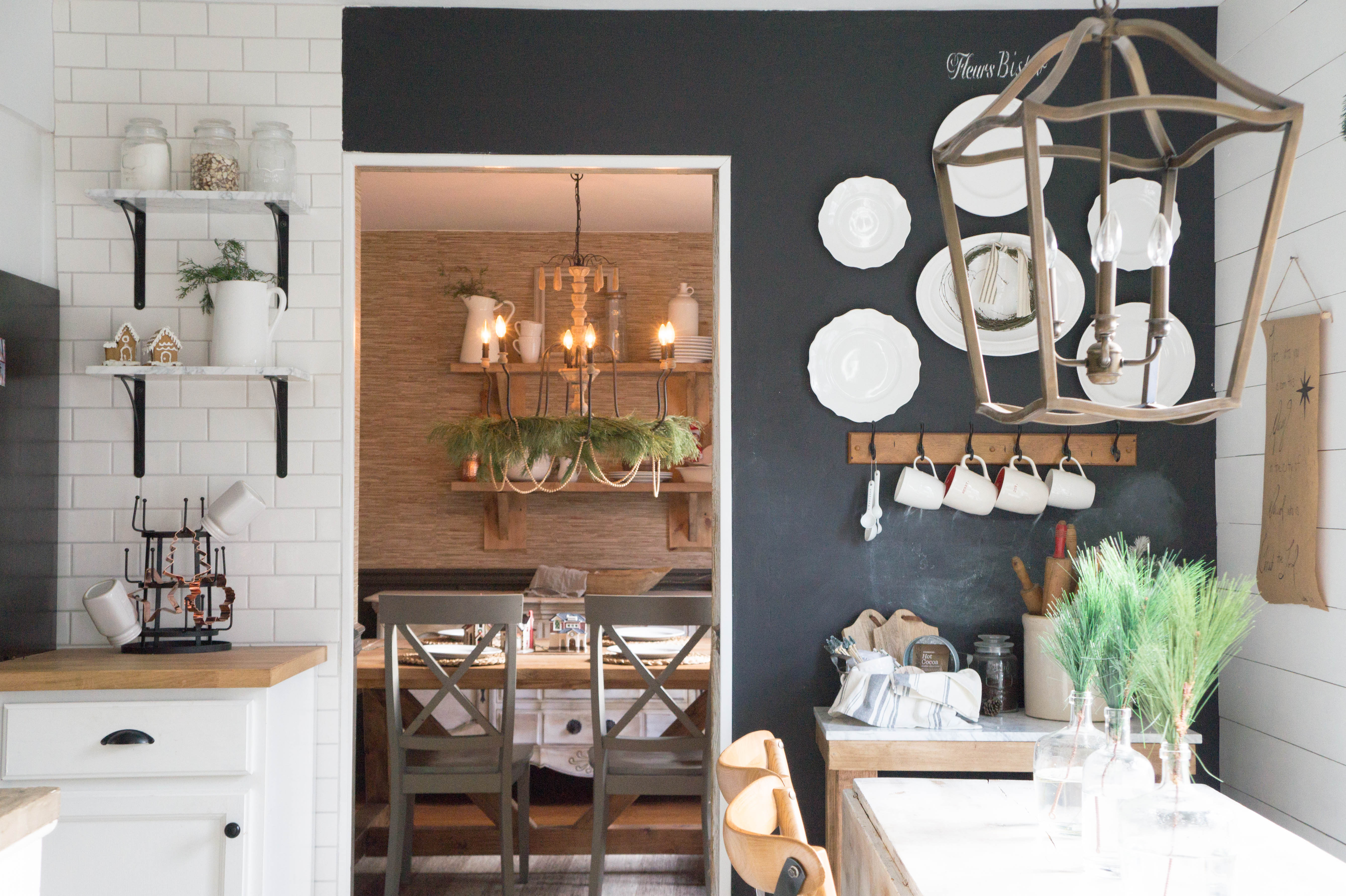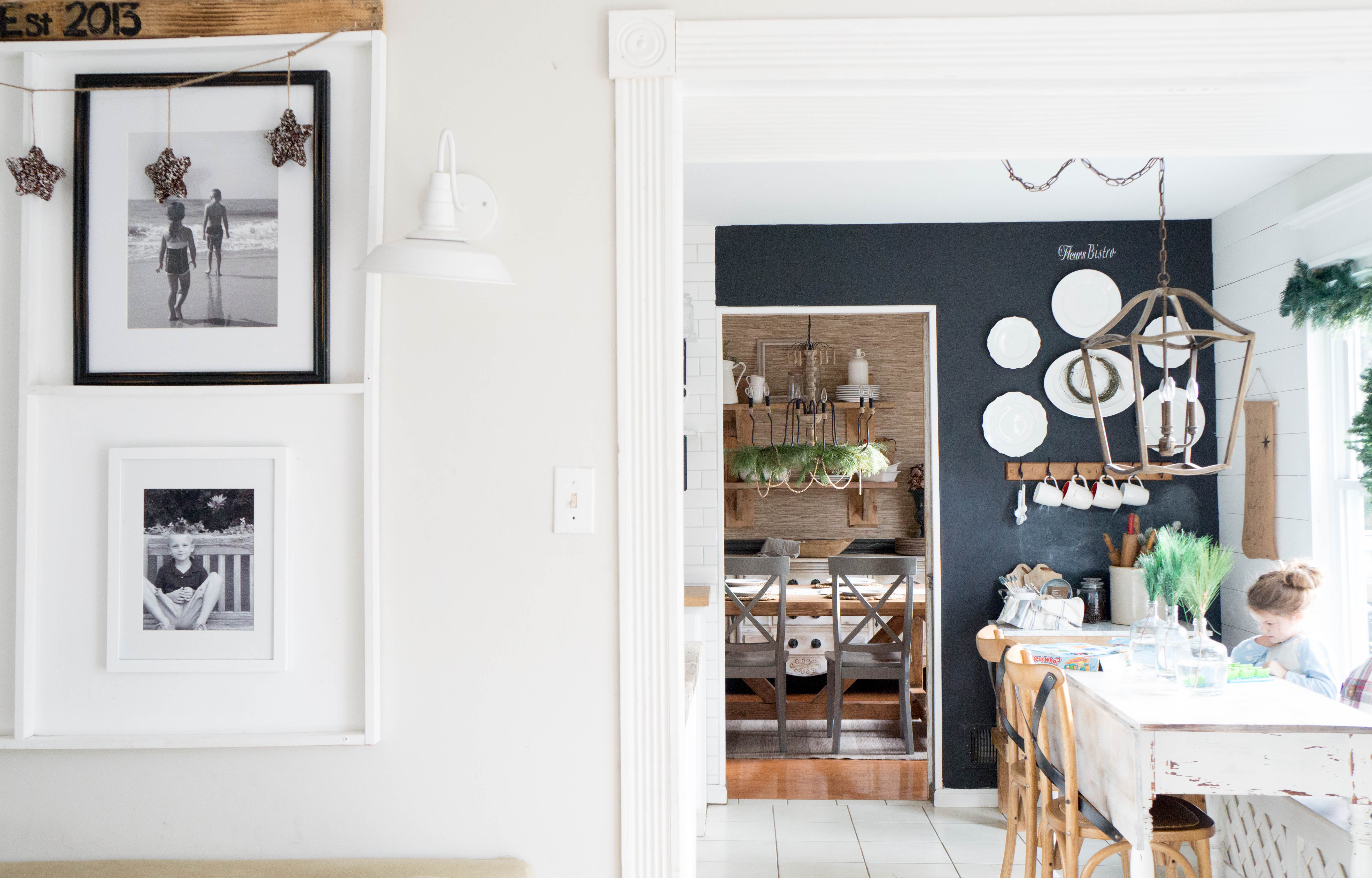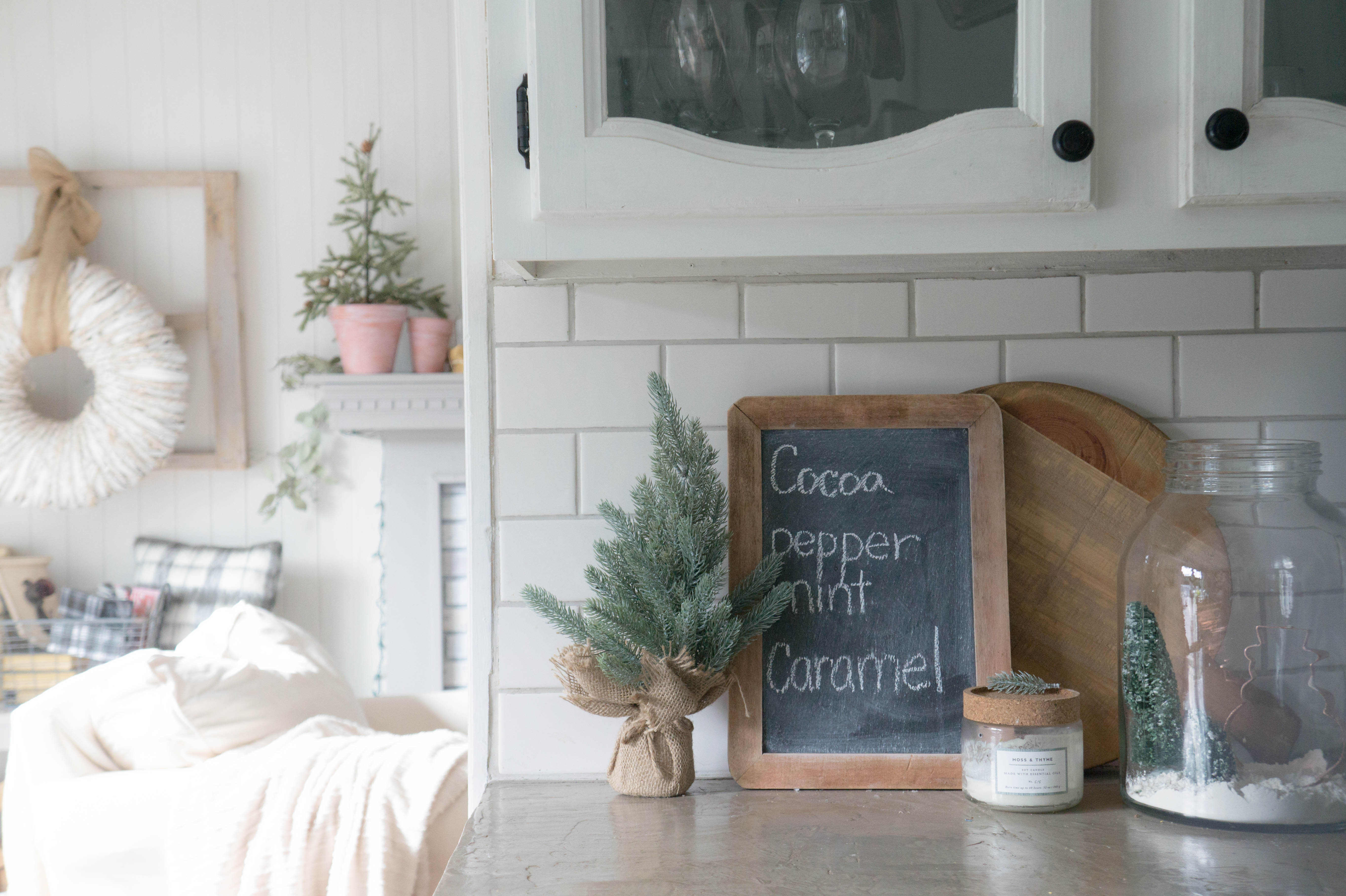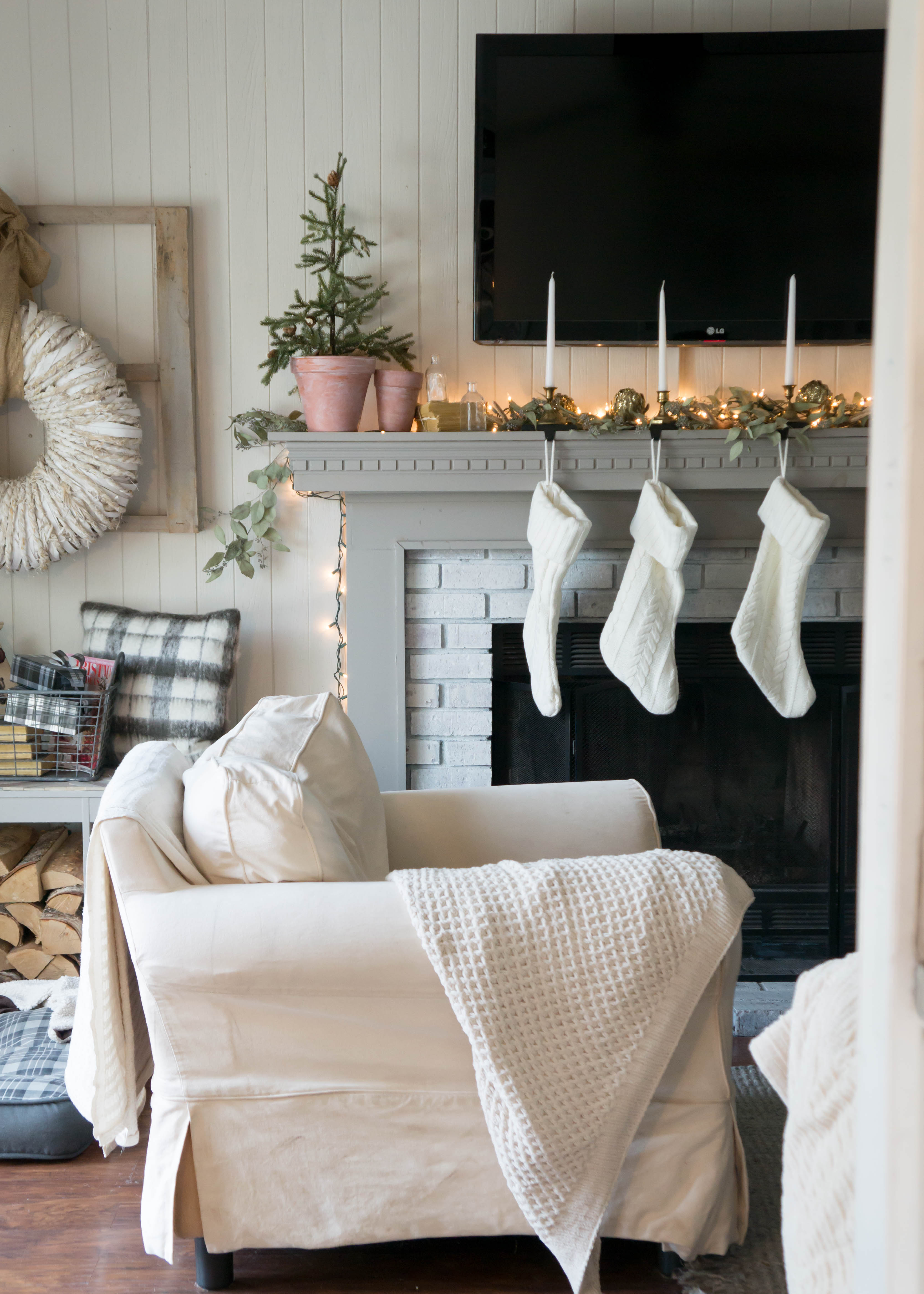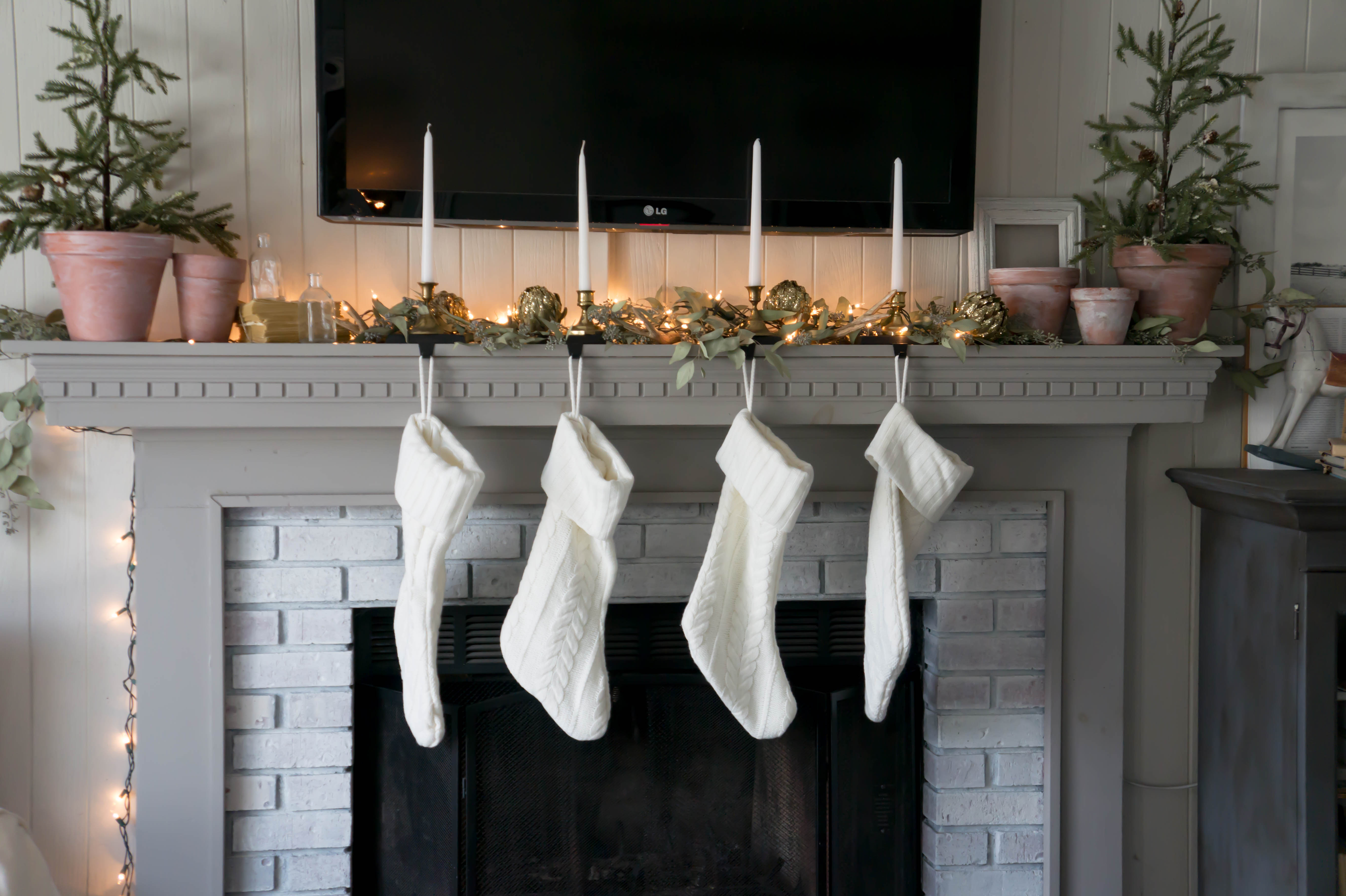 I love my rocking horse that I got  from Amazon and it just adds the vintage french farmhouse feel to our family room.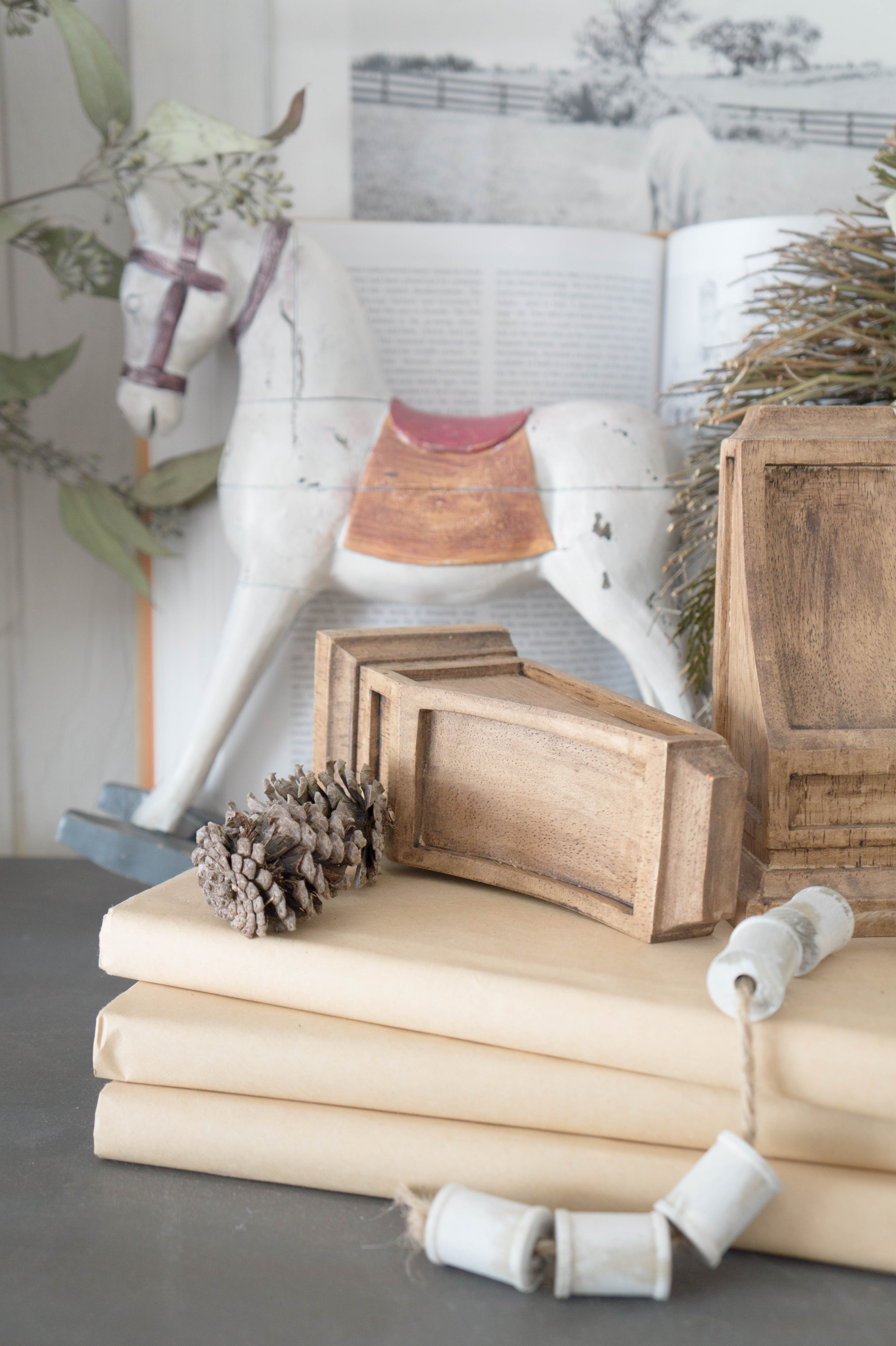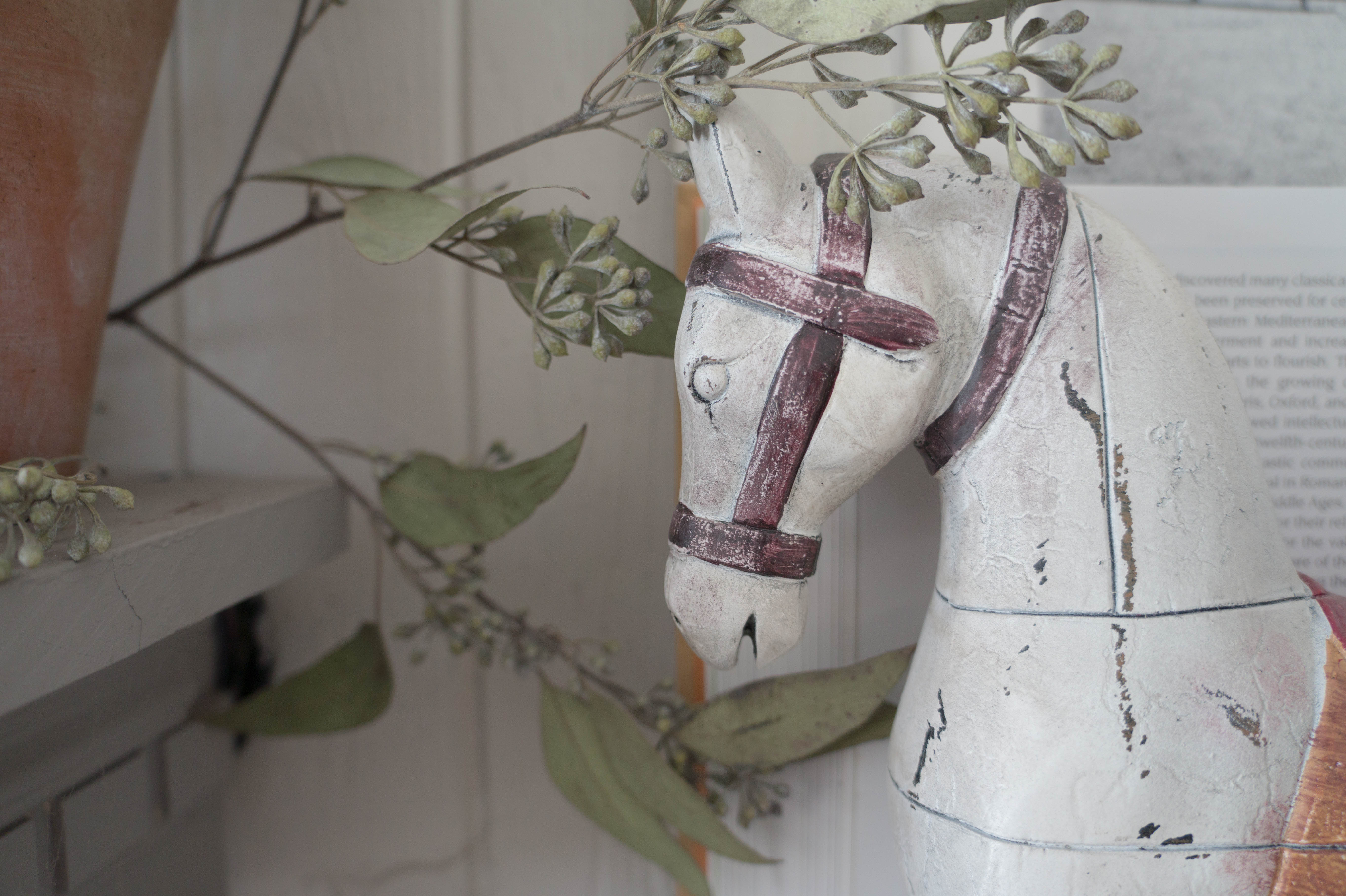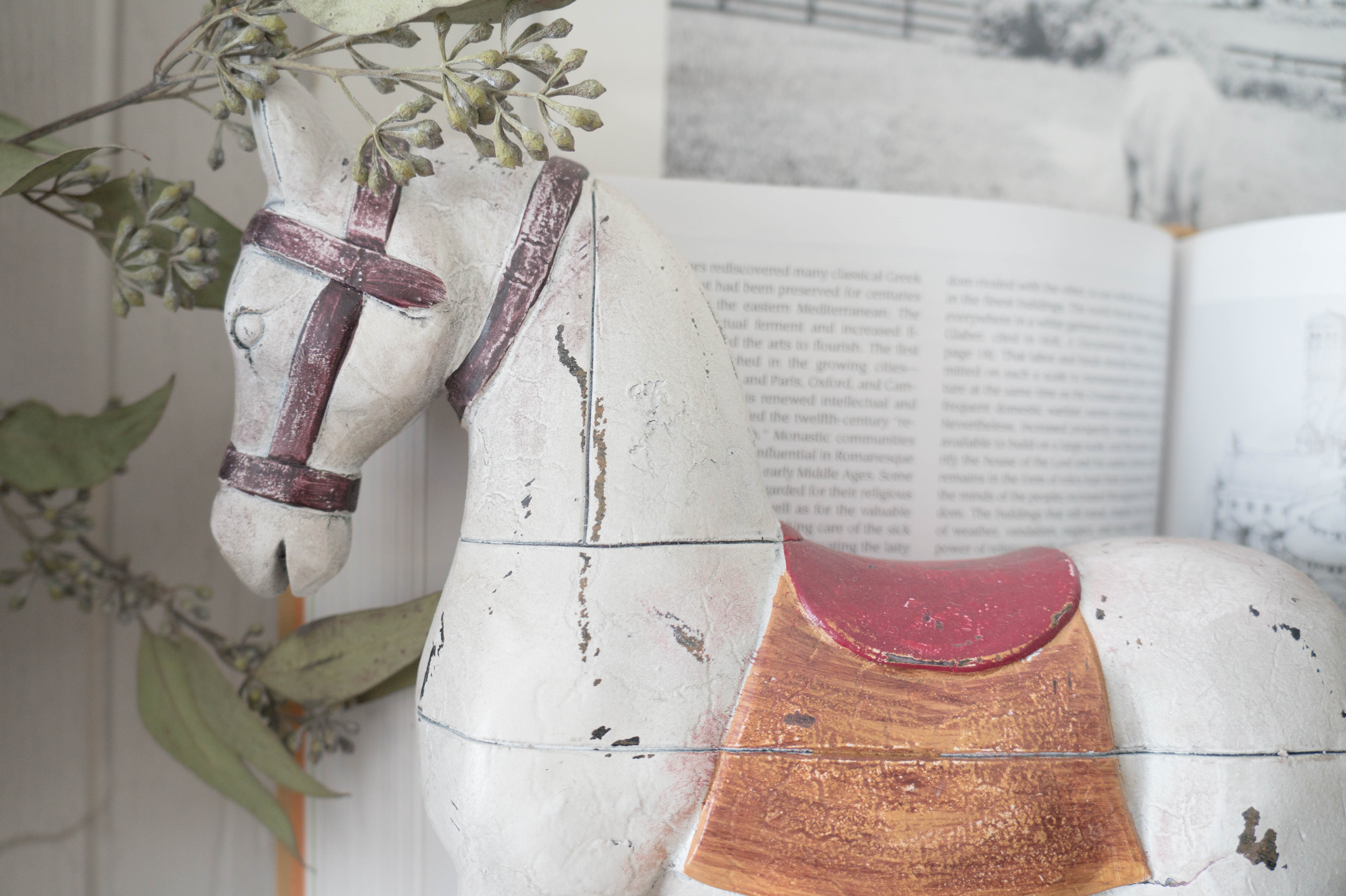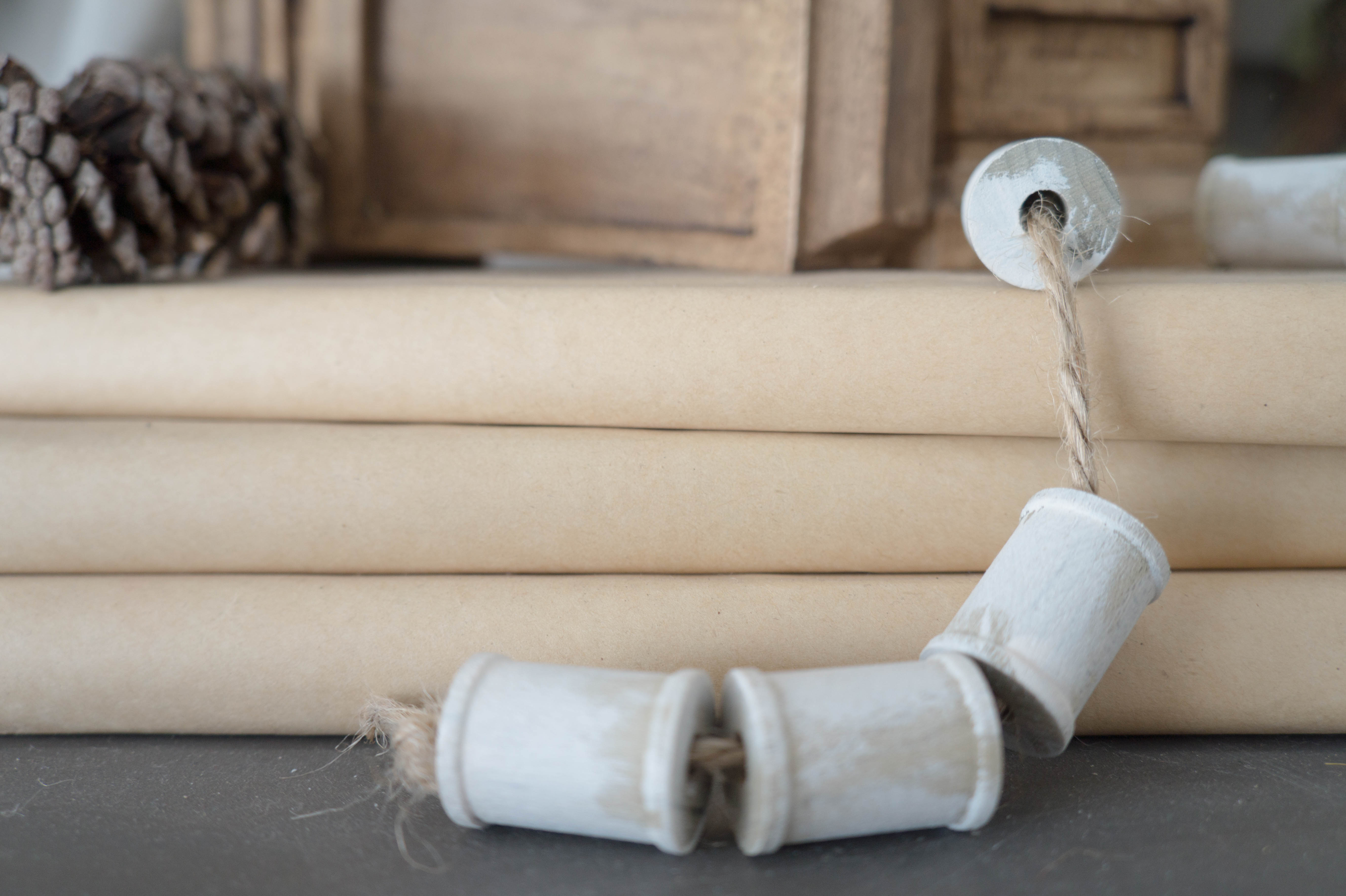 and that's all I got today. Tomorrow I will be back with my front porch decorated for Christmas, sponsored by Home Decorators.
Now head on over to these other blogs to see some more Farmhouse Christmas Inspiration.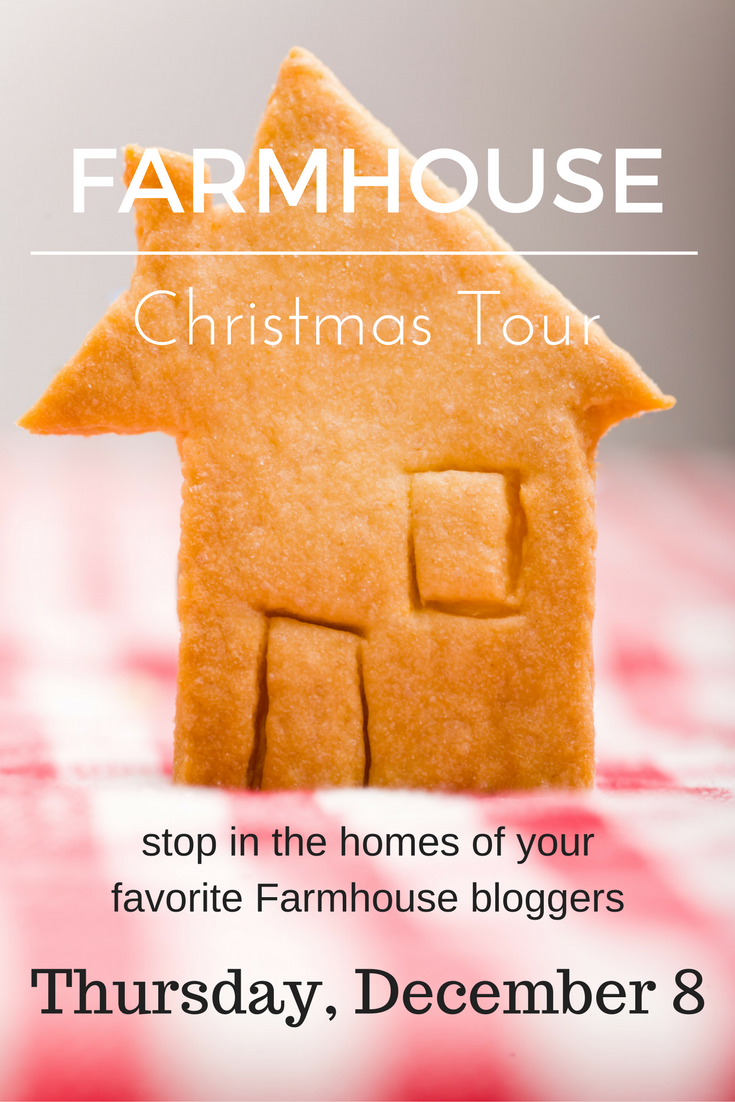 (Visited 368 times, 1 visits today)