The Reveal of our Farmhouse Kitchen
Hip-Hip-hooray! It's week 6 of the One Room Challenge, and we can now finally take a breather. I am so excited not only to share my kitchen reveal with you all, but to see all the other reveals this week as well. Be sure to visit  all the link ups to Week 6 where most of us will be sharing our room reveals. Where did six weeks go? Honestly, its like we were just starting…and here we are at the reveal. It now just feels like the perfect Farmhouse Kitchen for our family.
Let me take you back to each week so you can see the progress of our kitchen.
Week ONE: before and inspiration
Week TWO: painting Kitchen Cabinets the Easy Way
Week THREE: Marble Floating Shelves
Week FOUR: Shiplap Walls and a DIY Built in Bench
Week FIVE: Distressed White Farmhouse Table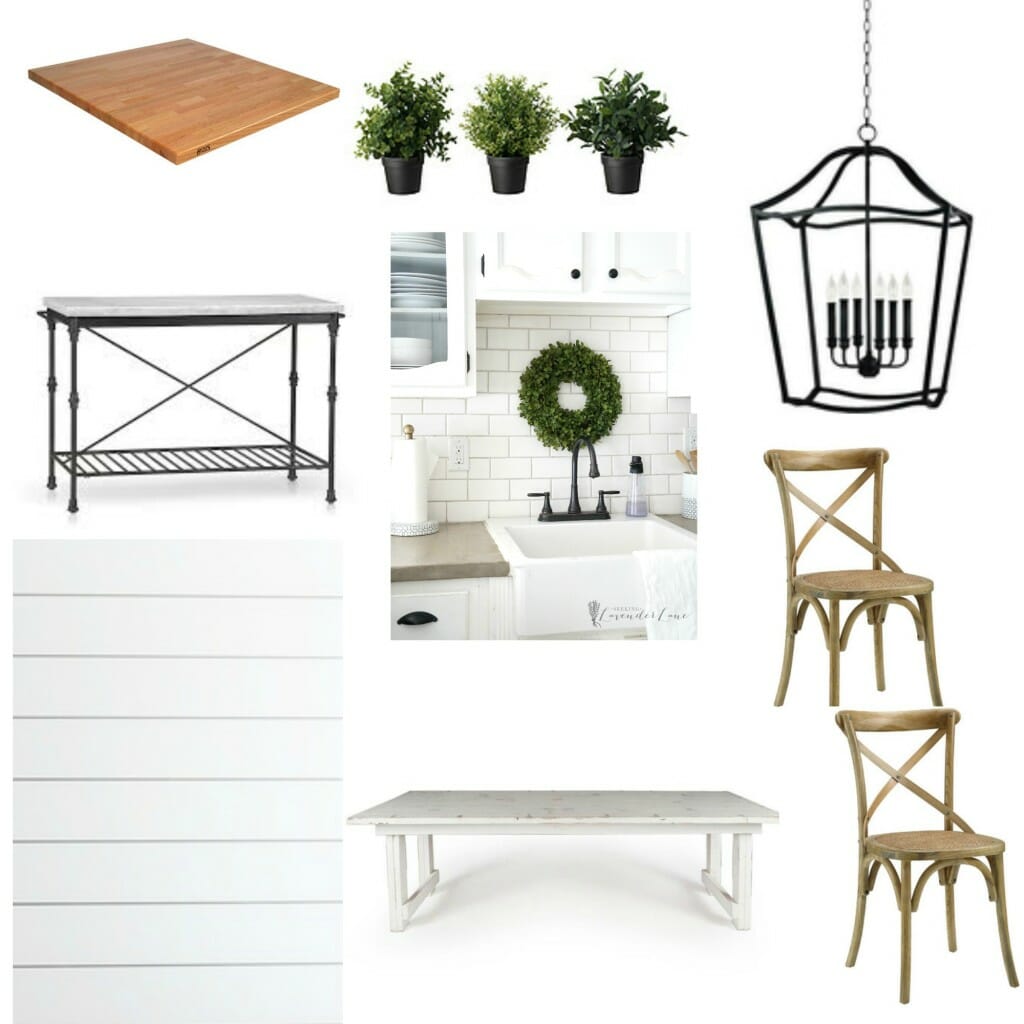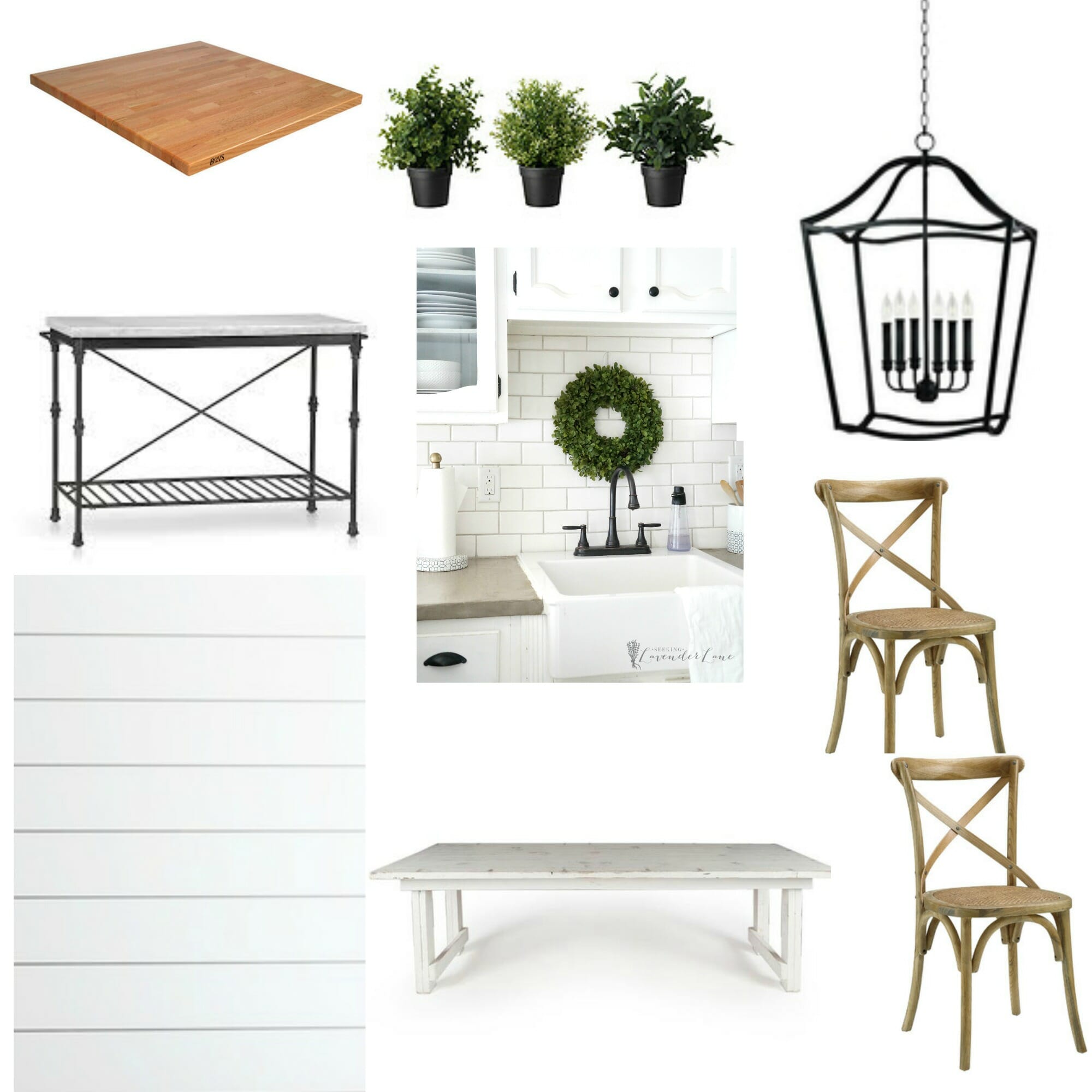 I kind of never went over my checklist with you, so let me walk you through what we did, and what we never finished.
What we Accomplished
Install (hand-me-down) cabinets
Paint Cabinets: Benjamin Moore Simply
Purchase Natural Wood Bistro Chairs
Purchase Lantern Light Fixture
Purchase Faux Greenery
Butcher Block Counter
Ardex Feather Finish Counters
Paint Walls
New Accessories
What we didn't accomplish
DIY Marble Top Bistro Cart
What a list! I mean so much has happened in here that the kitchen space, really looks and feels like a totally new home. I of course kept my Chalkboard Wall, which we did last summer. It kind of was the makeover that pointed me in this direction for more of a french farmhouse kitchen. Before the kitchen felt a little more Americano Farmhouse. Though I loved parts of that too, I am always just drawn to that Parisian feel. So here we are and I am basically there. The only last makeover piece would be the Bistro Cart. I shared on the above Design Board that gorgeous Bistro table I had found online. Of course the price tag was wayyy out of our reach, but I thought I would try to make my own version with a little DIY help. Unfortunately, it was a failed DIY and so we just painted our existing sewing machine table, put the marble we had purchased on top (for now) we will eventually update once I find the right vintage table, or we may try another DIY method. I'll update you all on that when that happens.
Well that's about it! Unless I convince the hubby to officially re-tile our kitchen, I think that will be all the updating that happens in here for a long time. I hope I am just sharing how much DIY can make a difference in a home. You don't need a full custom kitchen or expensive tile or brand new furniture to make a home look beautiful. Everything was done on a major budget from the hand-me-down cabinets (free) the Vintage find table ($160), some whole sale marble ($175), Paint, a few accessories, and of course a new light fixture (which I am blessed to have sponsored by the fabulous Lampsplus). By creating a DIY built in bench (though we had to pay for the wood) it was for sure a way to save. Instead of purchasing, 4 or 6 chairs keeping just the two new ones and the bench helped keep the budget down. The shiplap walls add dimension and character and cost us less than $40!
Now for the photos. Let me know if you have any questions in the comments about the makeover I'd love to share!
I decided to take pictures with the table with out the drop leaf up and with the table up and set.
Farmhouse Style Kitchen Reveal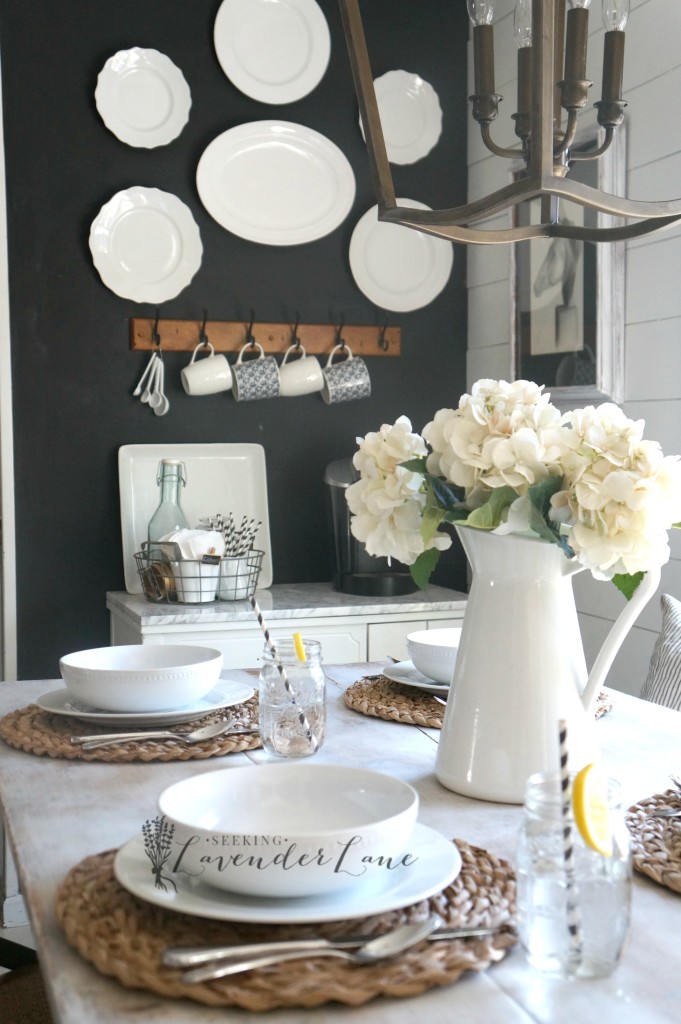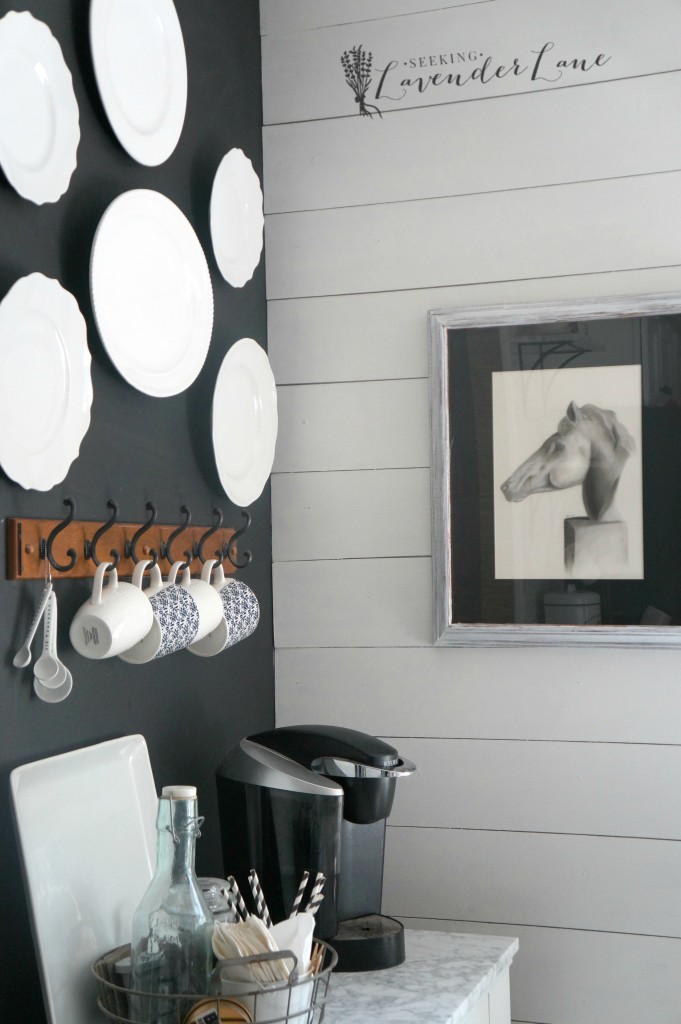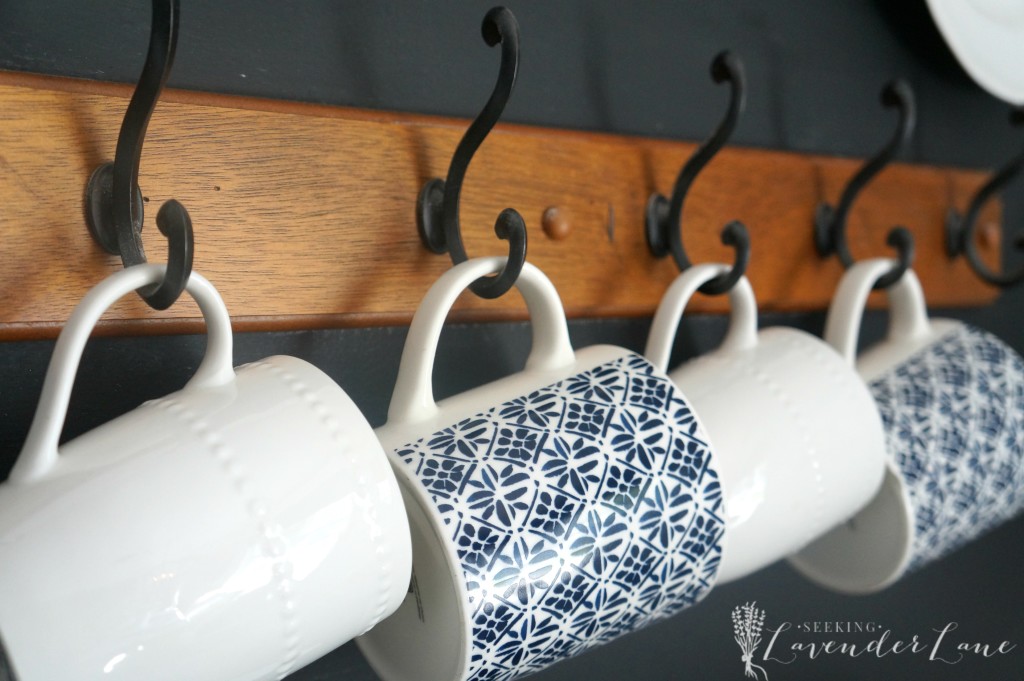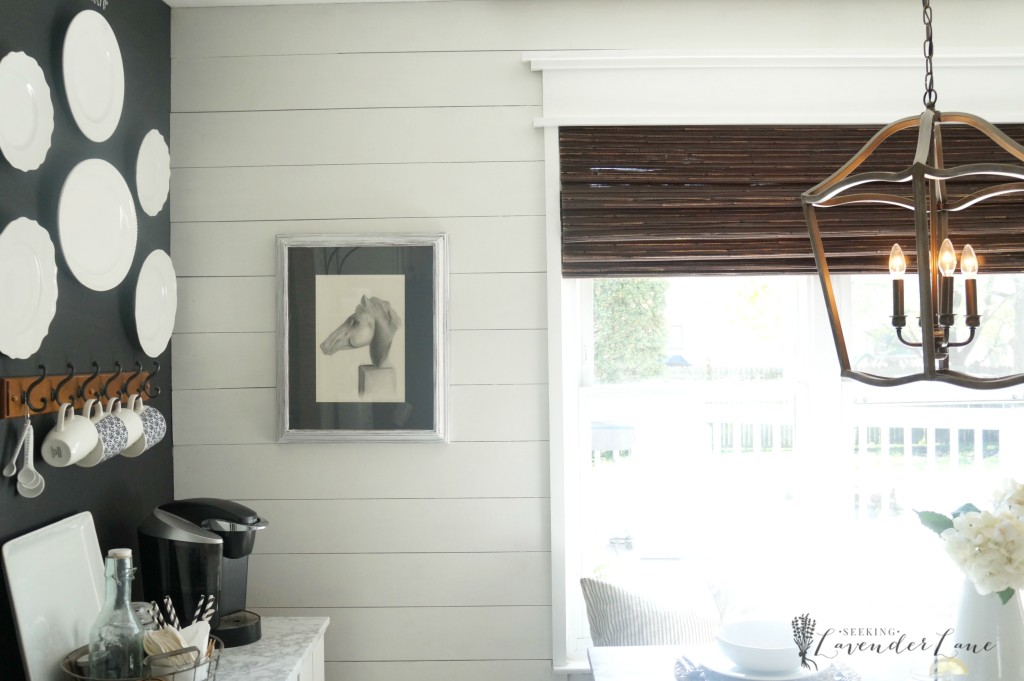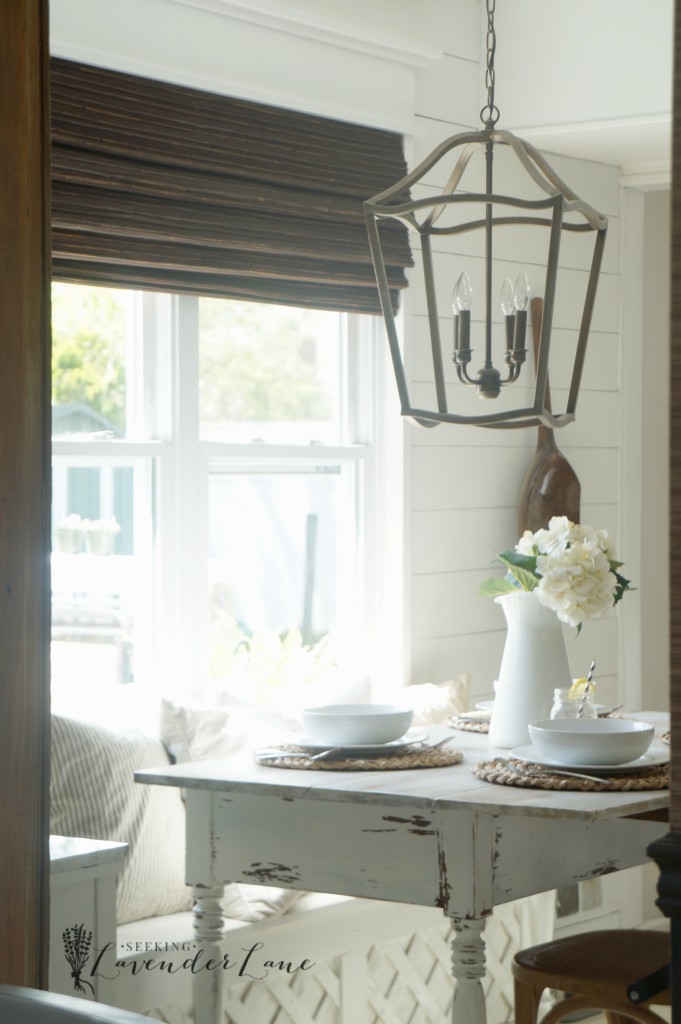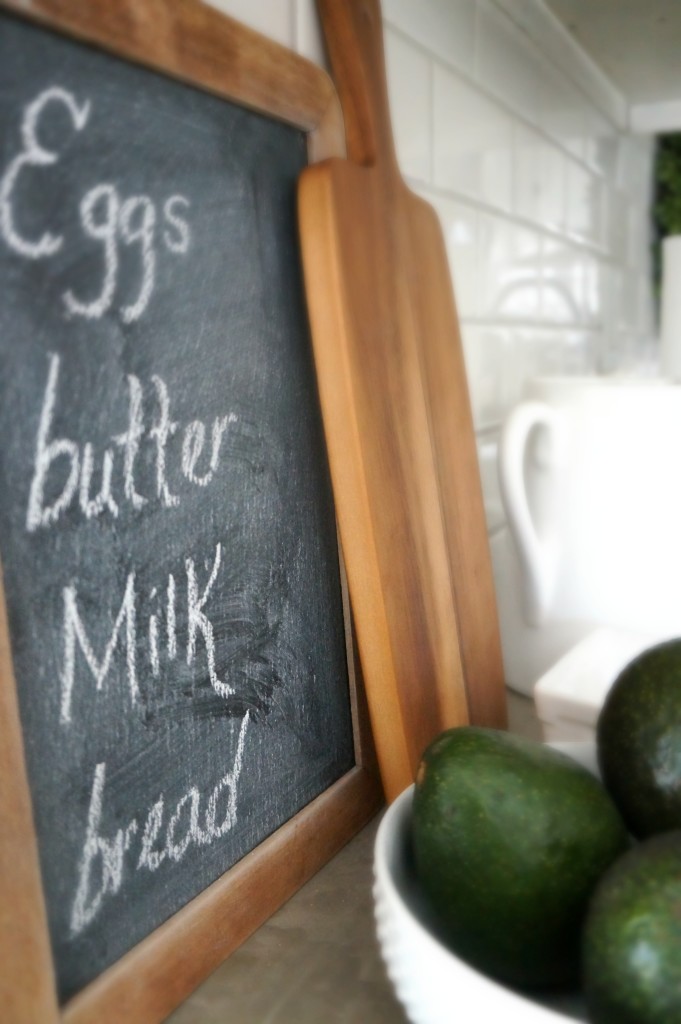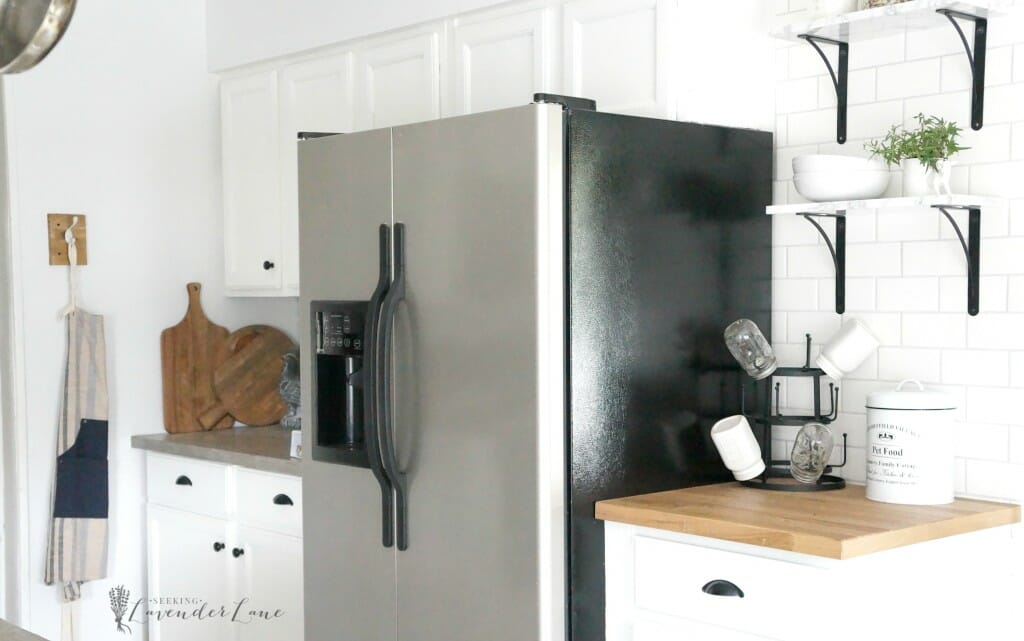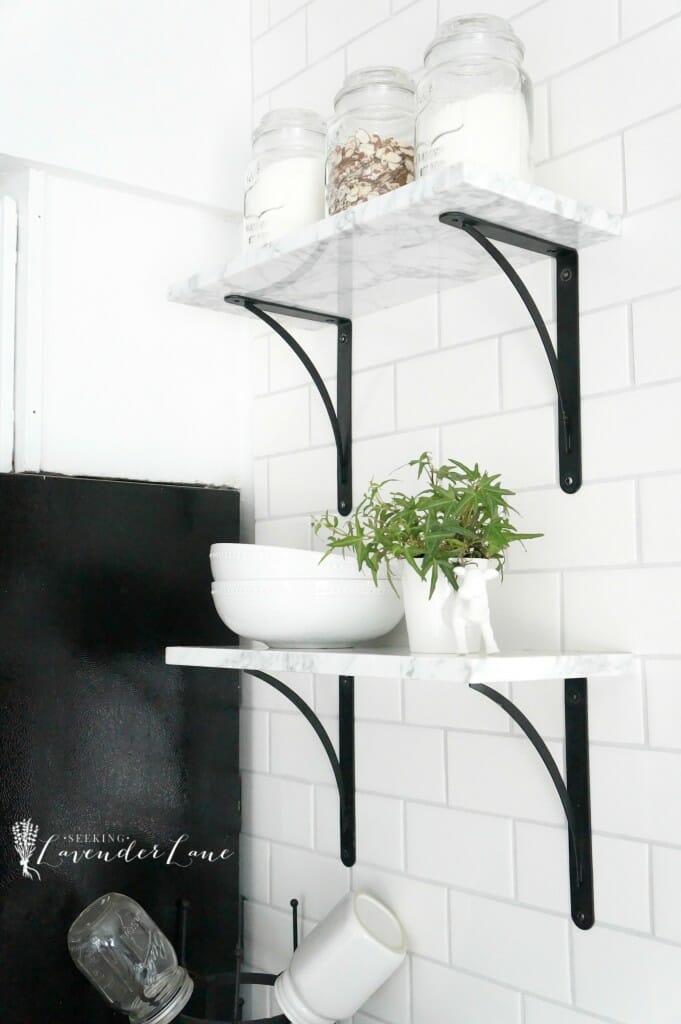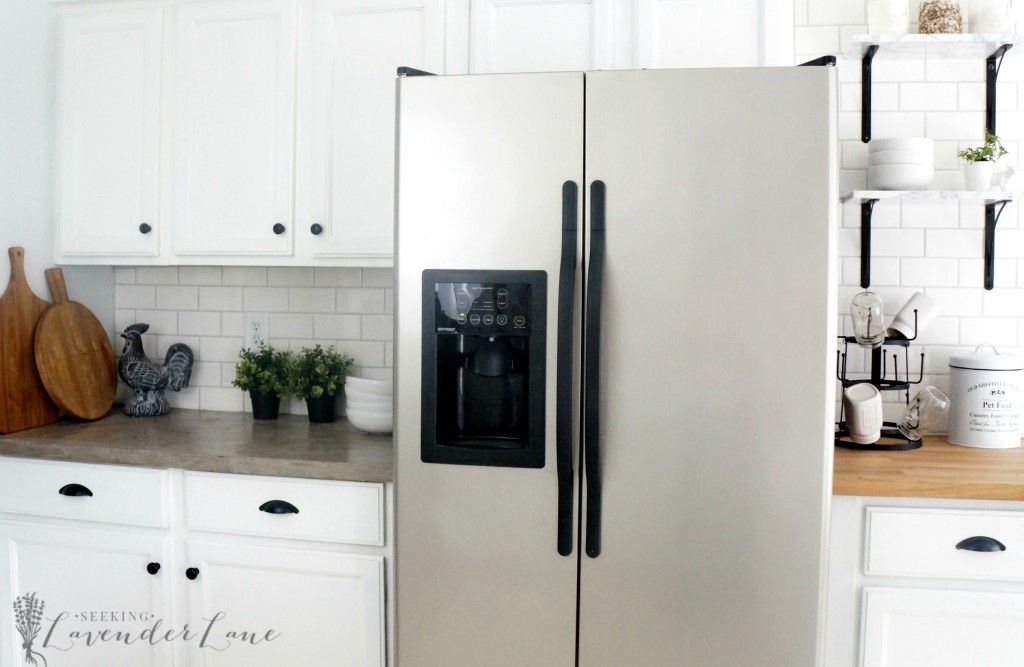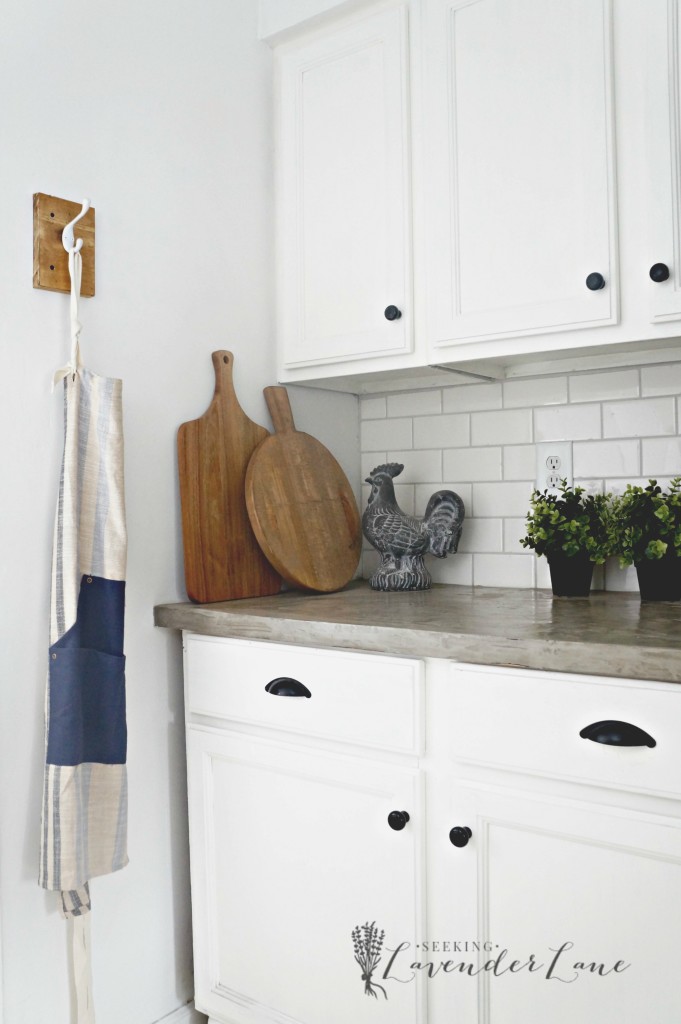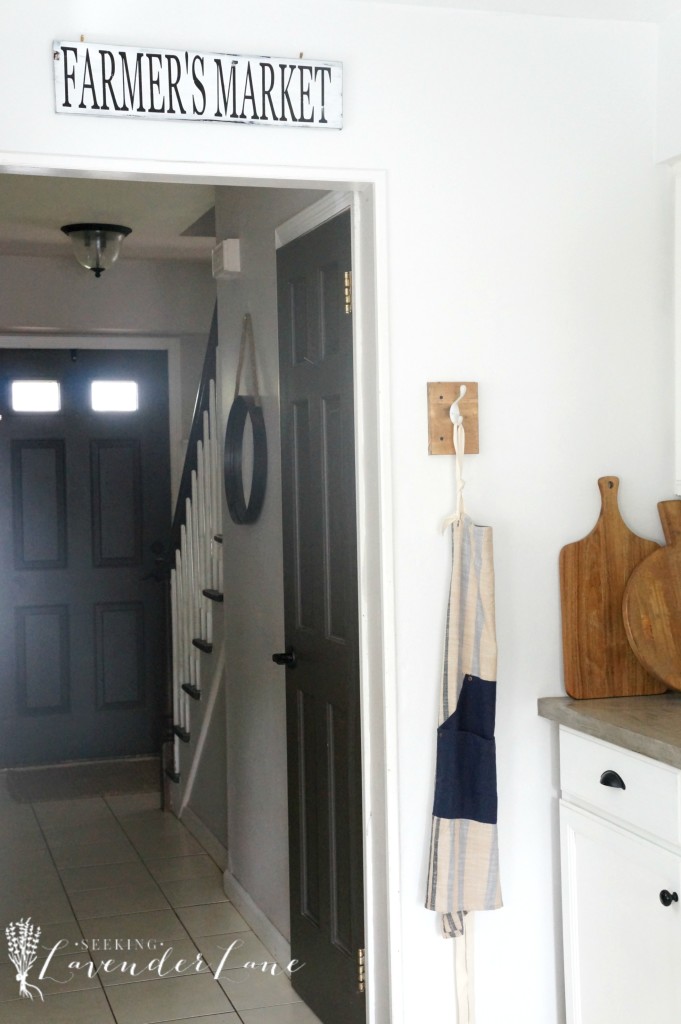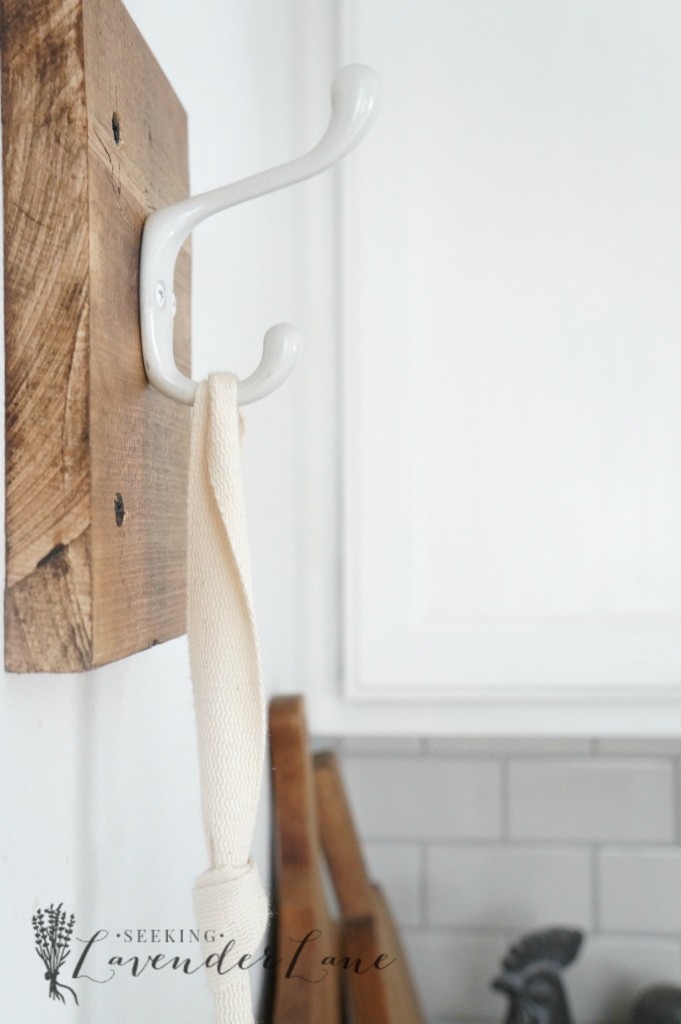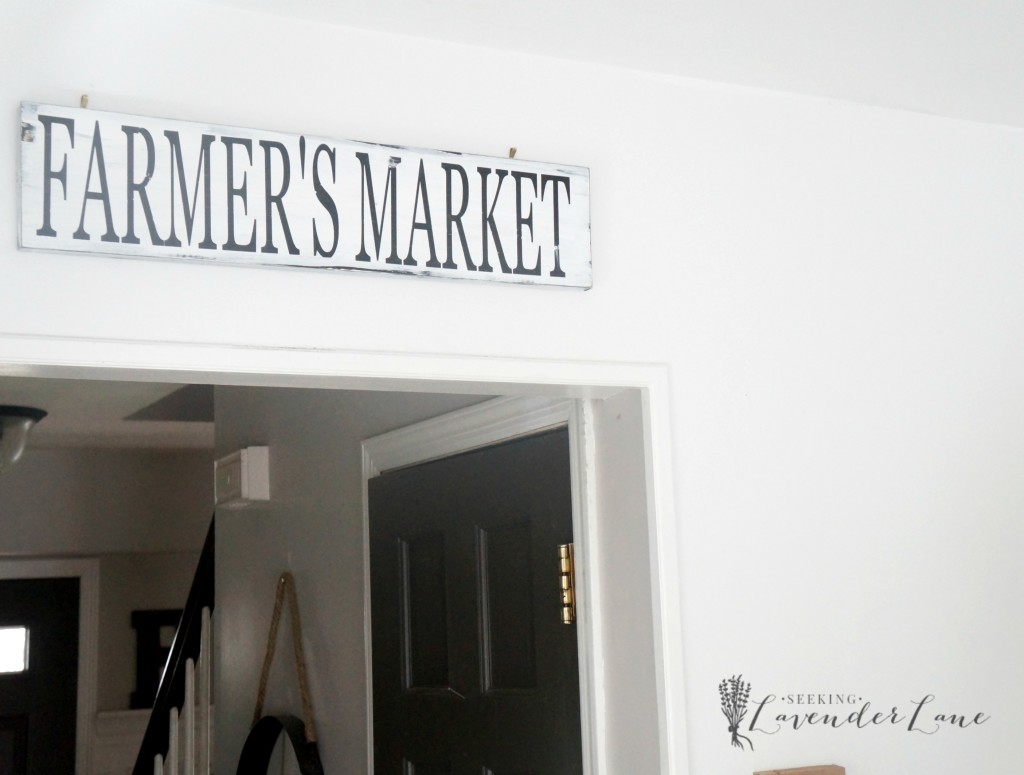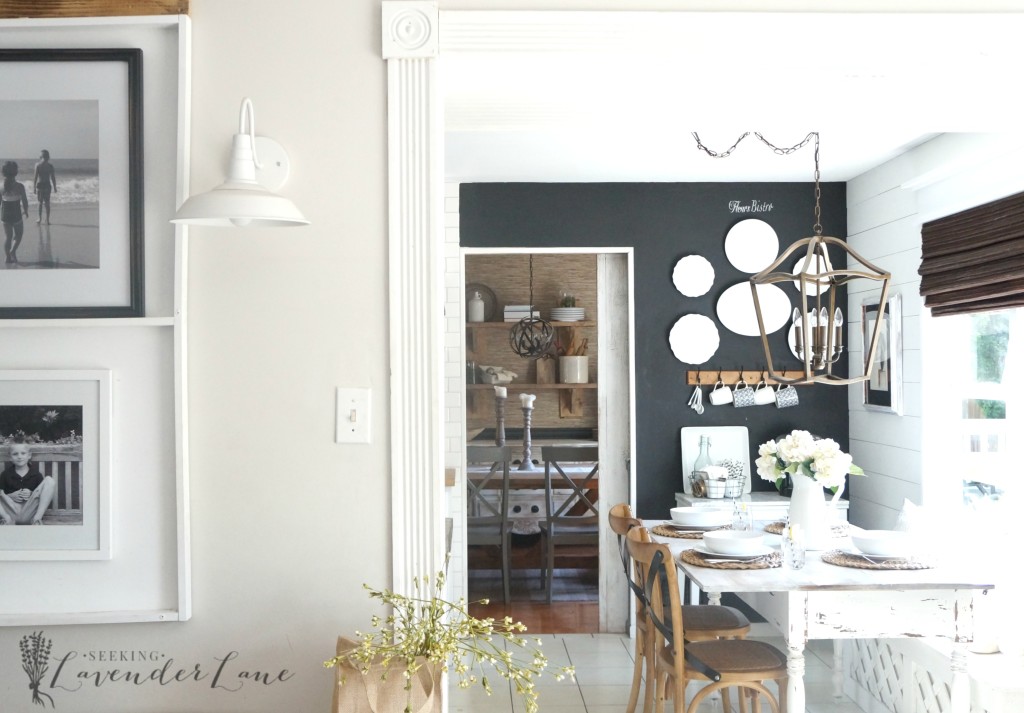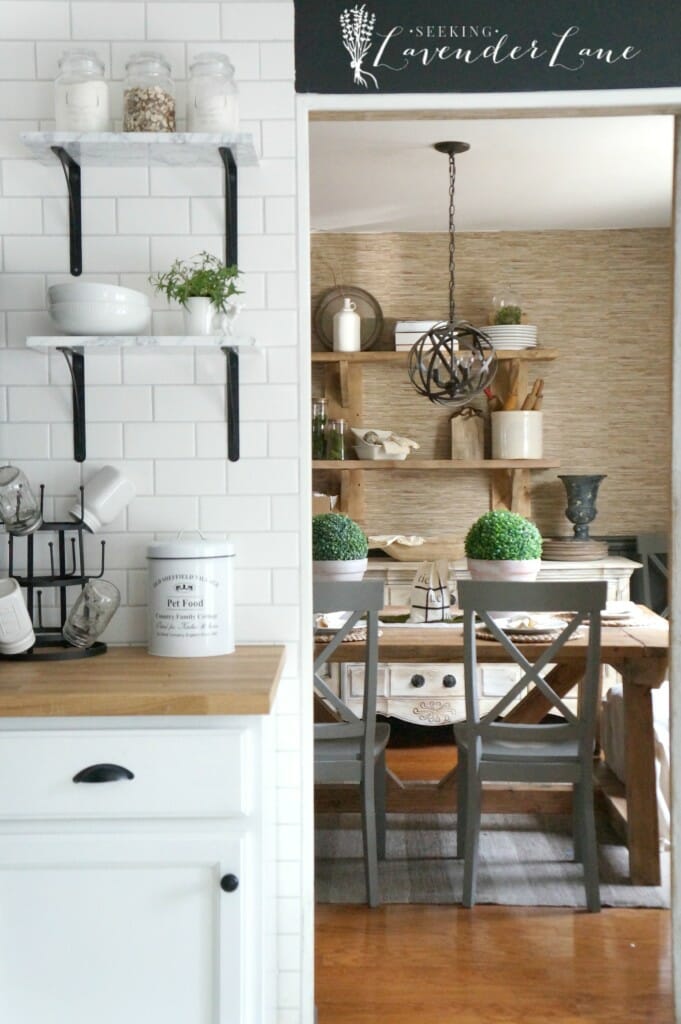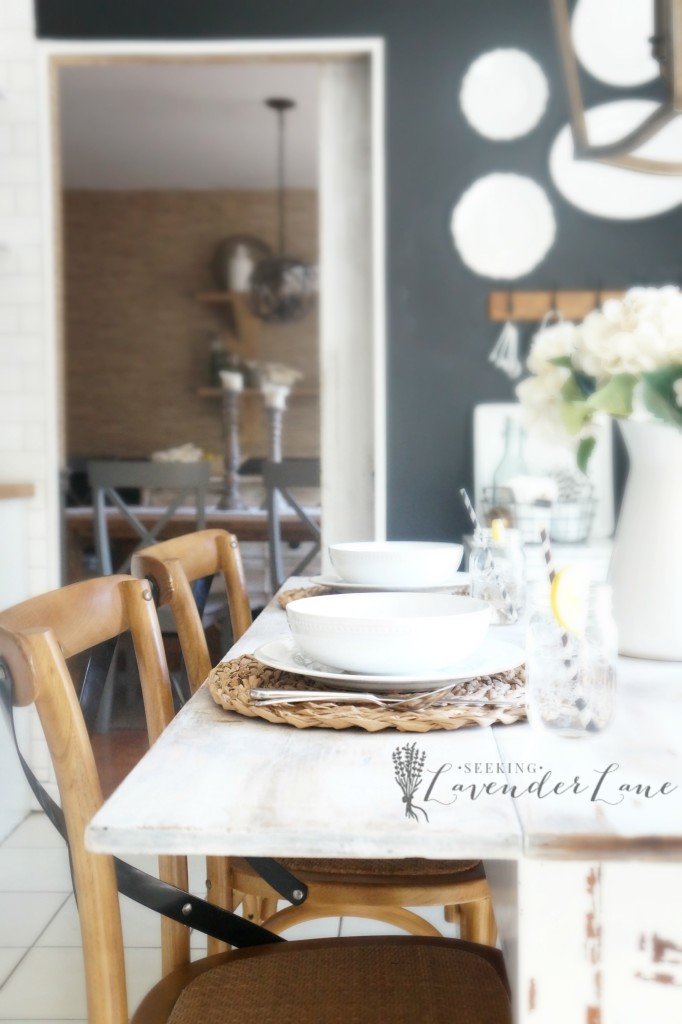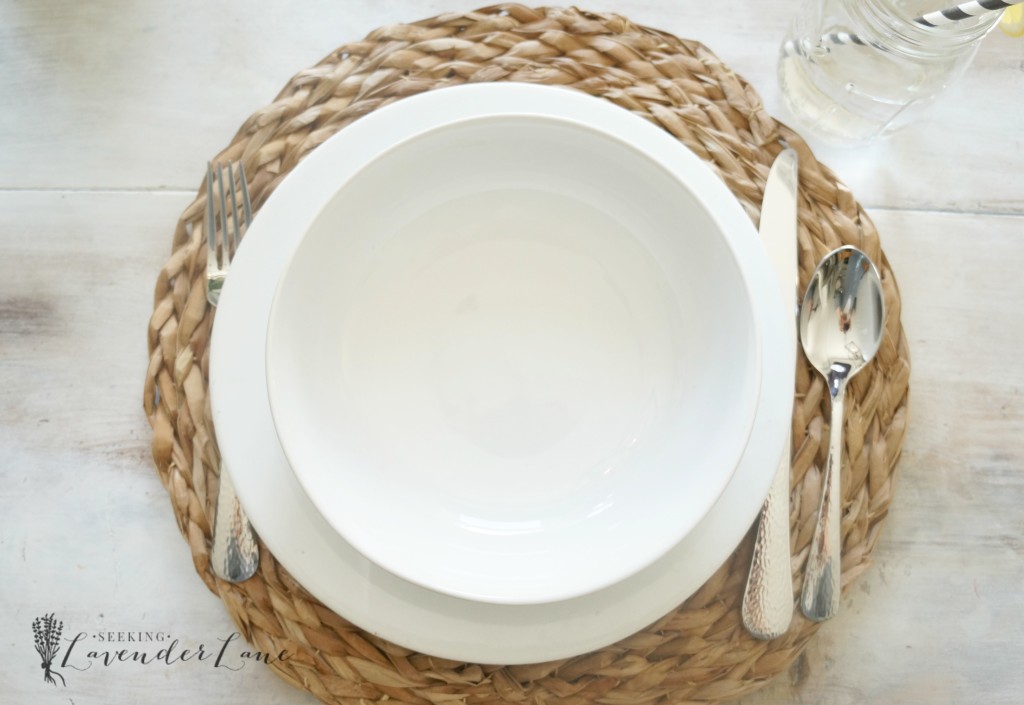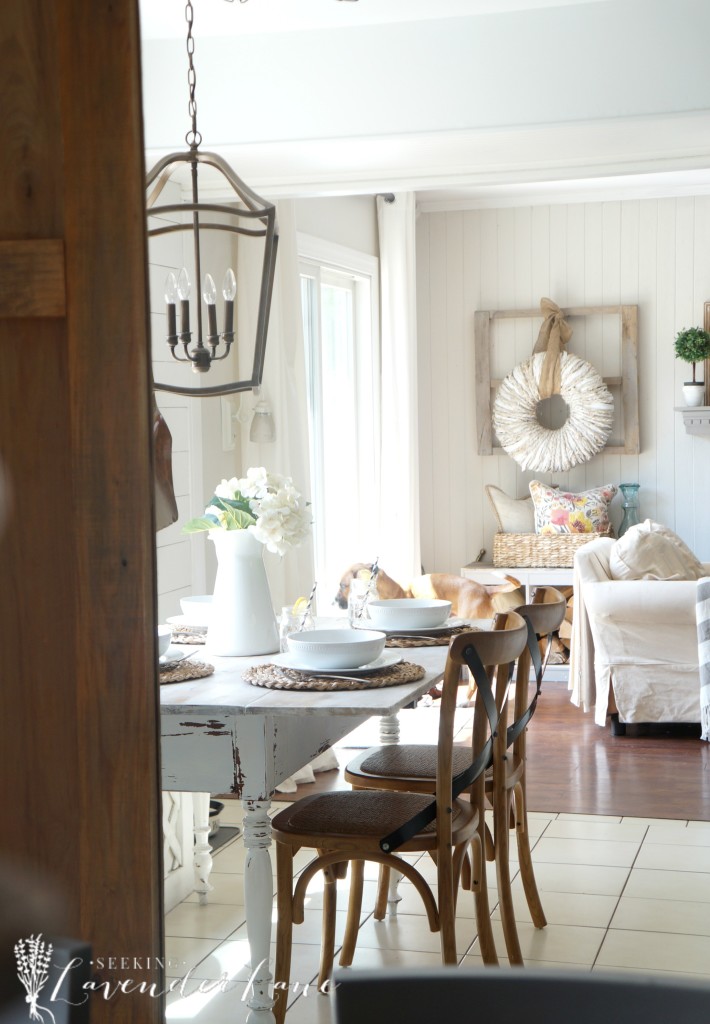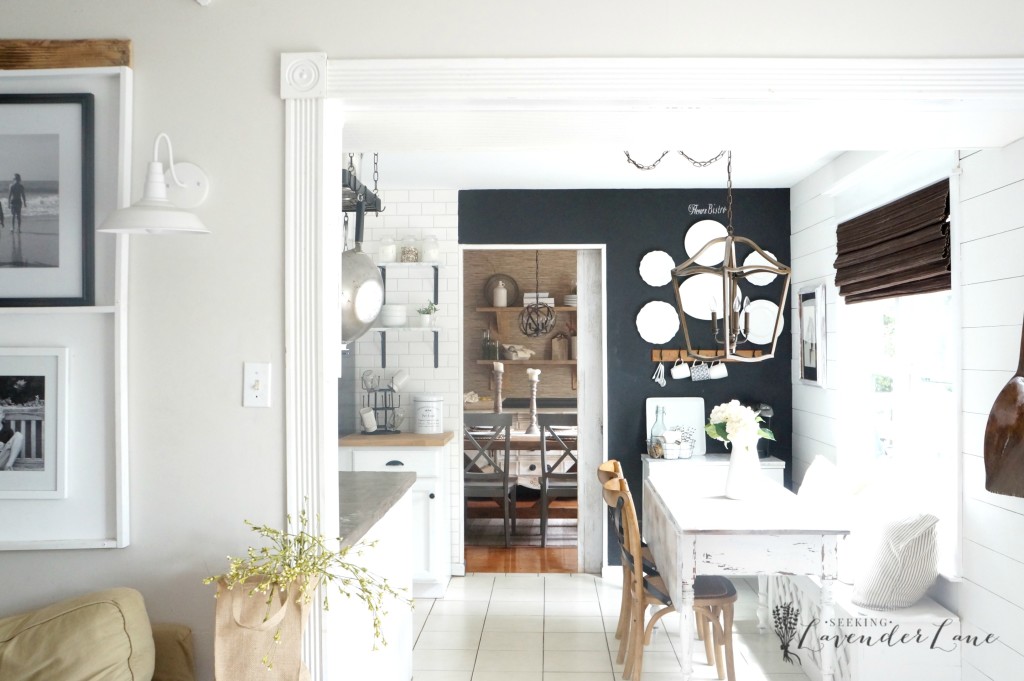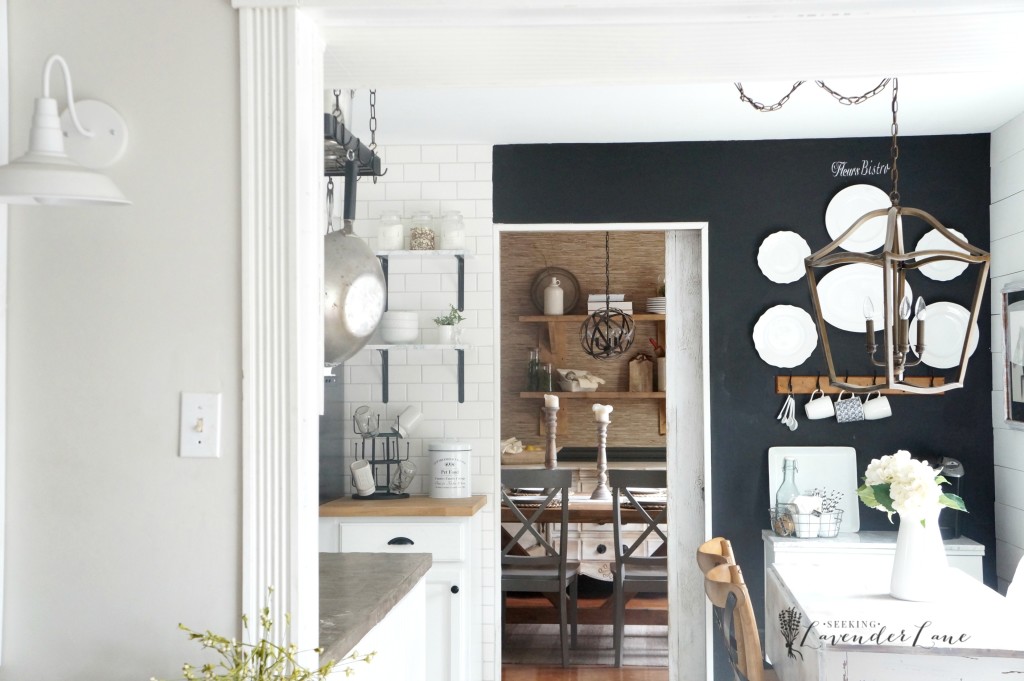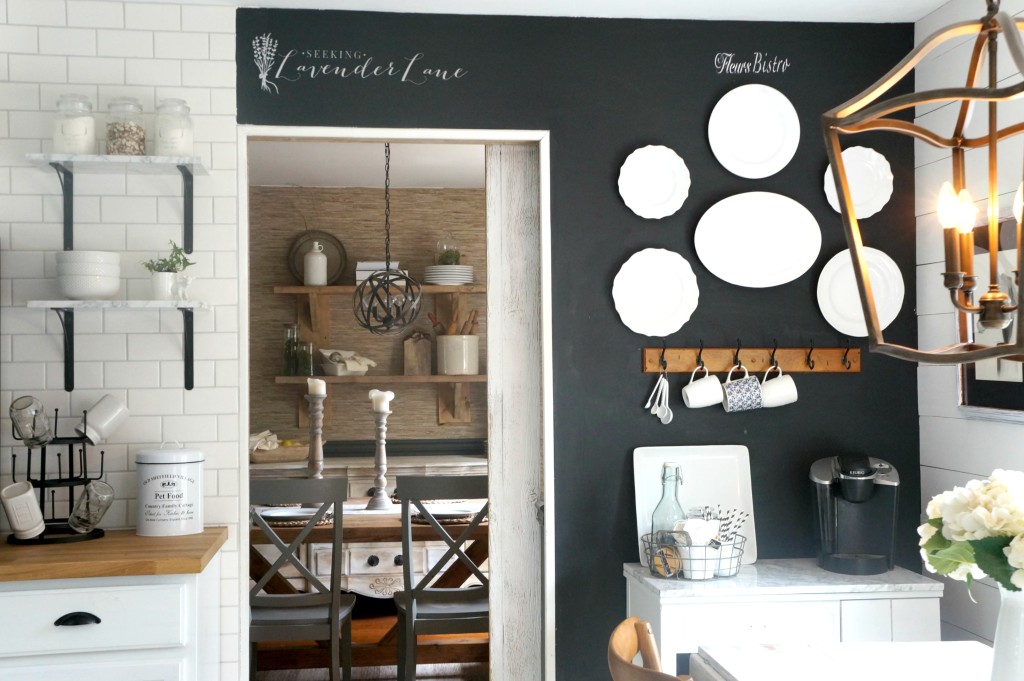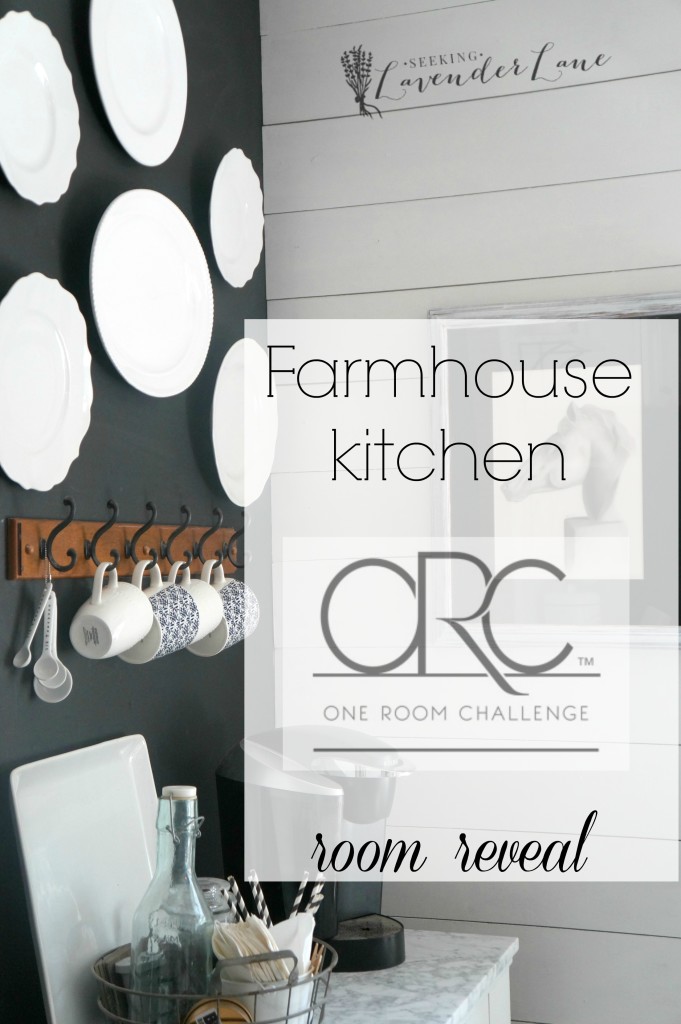 Source List:
Walls: Sherwin William HGTV Pure White
Cabinets: Benjamin Moore Simply White (Advance Paint)
Butcher Block Counter: Ikea
Marble Shelves and Coffee Nook: Custom
Hardware: Lowes
Round Bread Board: Magnolia
Farmers Market sign
"Love Grows Best" Pillow
Ardex Feather Finish Concrete Counters
Chairs
Jars on shelf: homegoods
Mugs: TJ Maxx
Measuring Spoons: Store in Waco, TX
Wreath above sink: TJ Maxx
if I left anything out let me know! lol
This post does contain affiliate links which helps support this little blog! : )
More Posts on Farmhouse Kitchens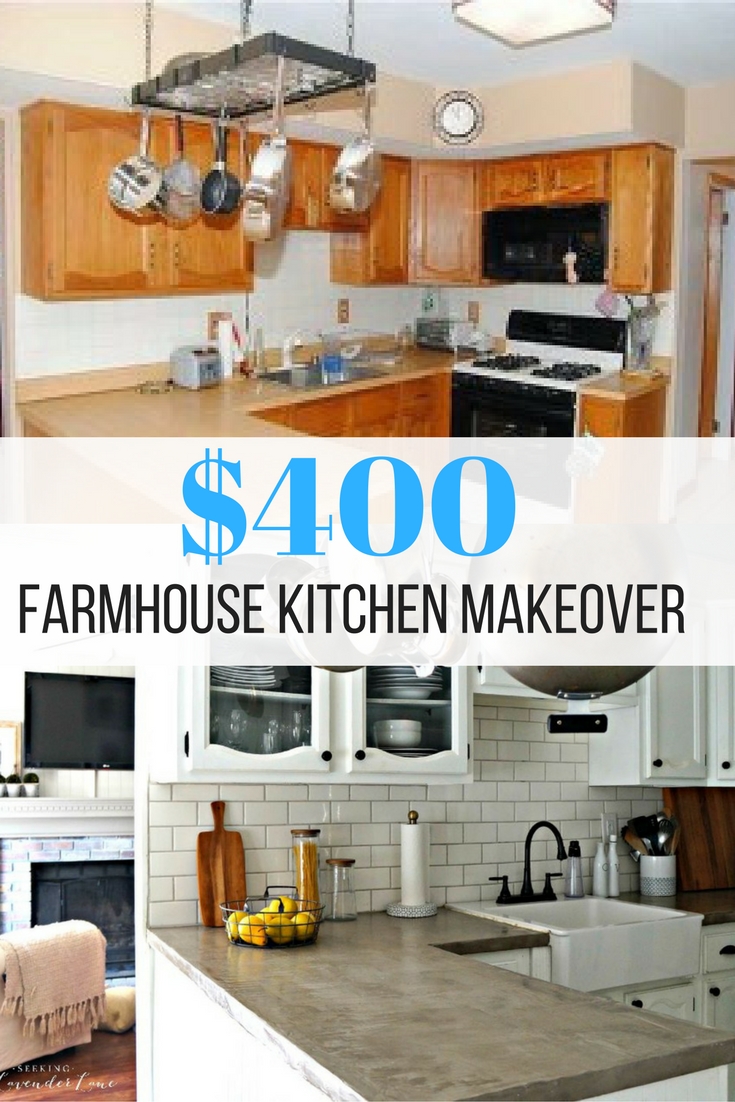 $400 Farmhouse Kitchen Makeover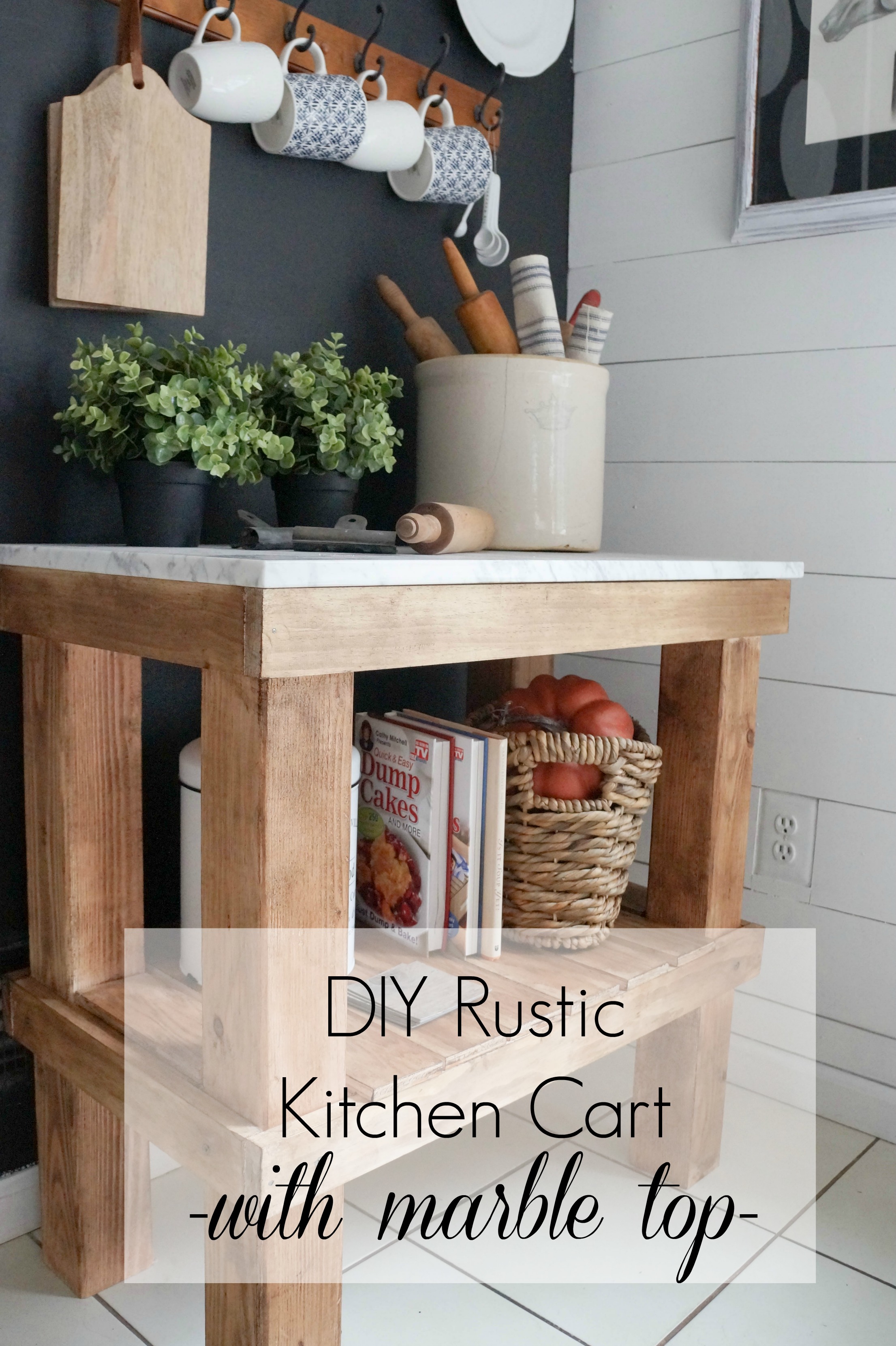 DIY Rustic Kitchen Cart with Marble Top