Okay mom's, I got a cool one for ya today. Not my usual decor post, but this one is a great one for keeping organized, and keeping your kids organized. Just because the school year is coming to a close does not mean that we don't need to label everything in site. I mean sports are still going on, and Summer camp is just about to get fun; with lost clothing and packed lunches.
So thanks to Minted , they have solved this problem with a cool and modern way to keep our kids from getting mixed up. The best part you won't have to ruin it with a sharpie.

Dishwasher safe?
Waterproof?
Laundry safe?
and Non-Toxic? Whattt???
I was just as impressed.
I thought I would try it out myself with my son's garments and school notebooks.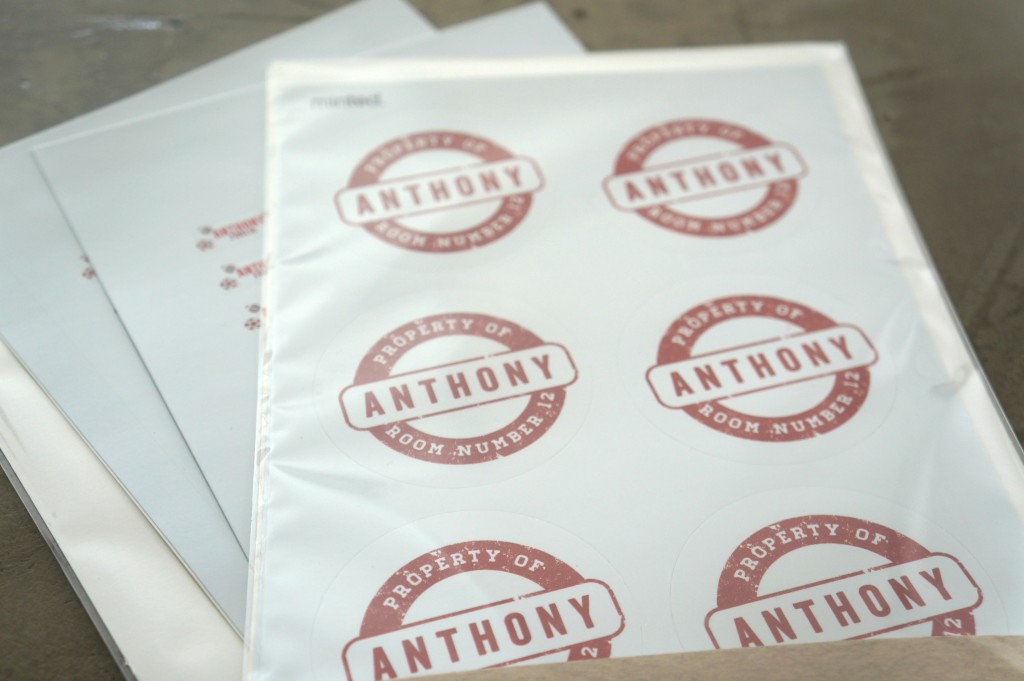 These arrived after I customized the name and Room number for my son's notebooks. I loved the Vintage Varsity feel of these. Red is my his favorite color, so I chose to stick with that.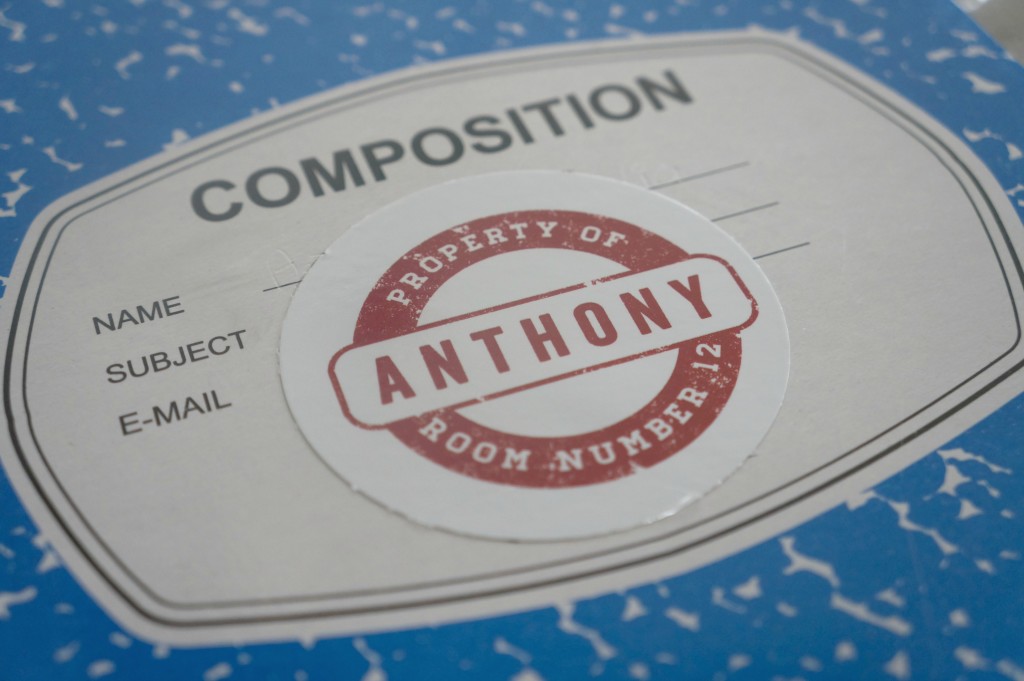 adorable right? He did have his name written on the Name line, but that came off so easily with a a smudge of my thumb. These stickers should keep that from happening and they are super cute! Can't wait to order a whole bunch next year for when he starts second grade.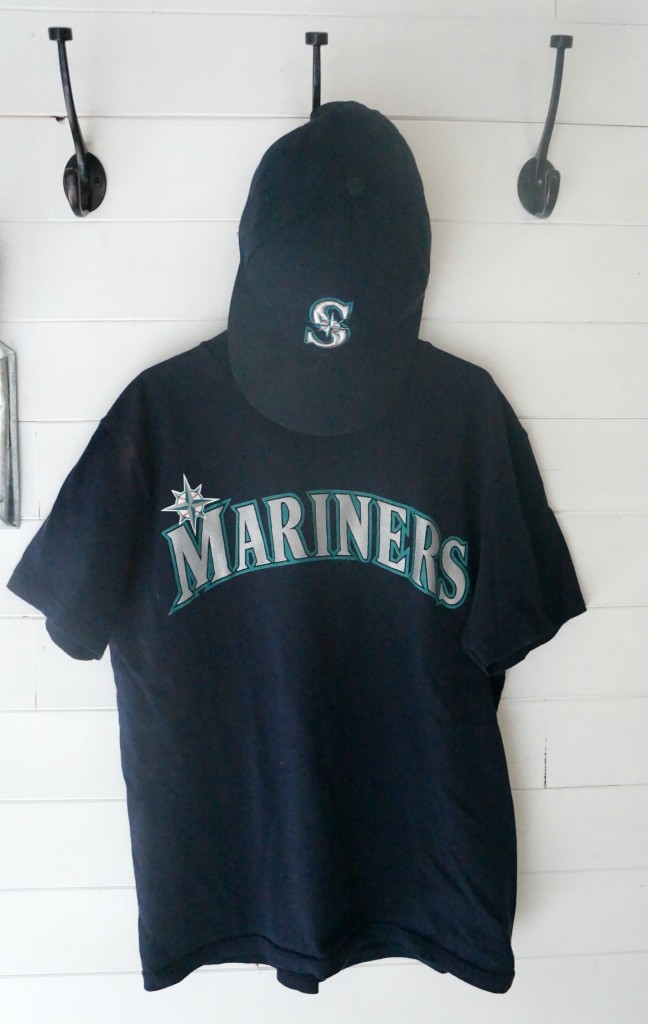 So, no sleepovers going on yet for my kiddo's that I'd have to worry about missing t-shirts and PJ's, but I thought what a great way to label his sports gear. I mean you know when the kids toss their hats and then some how you end up with two in your trunk, and the sweaty sports shirts are tossed on in the dugout. This item was perfect! Just small enough to slip into the back of a tag on a shirt of even under a rim of a baseball cap.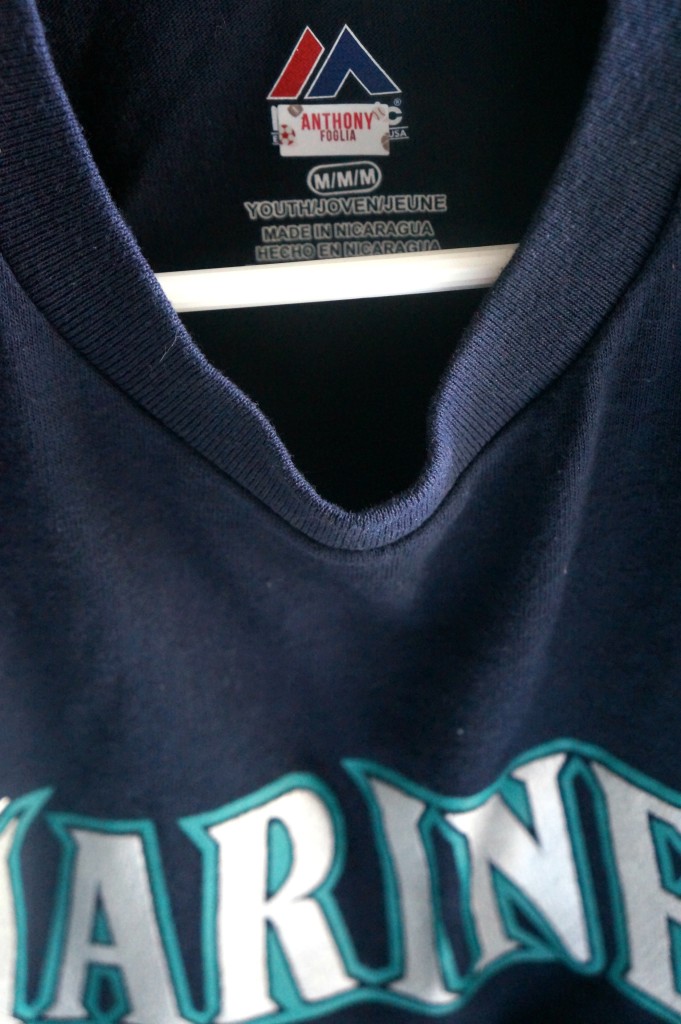 Perfect! Small enough to not be annoying, yet a statement enough just for those left behind moments.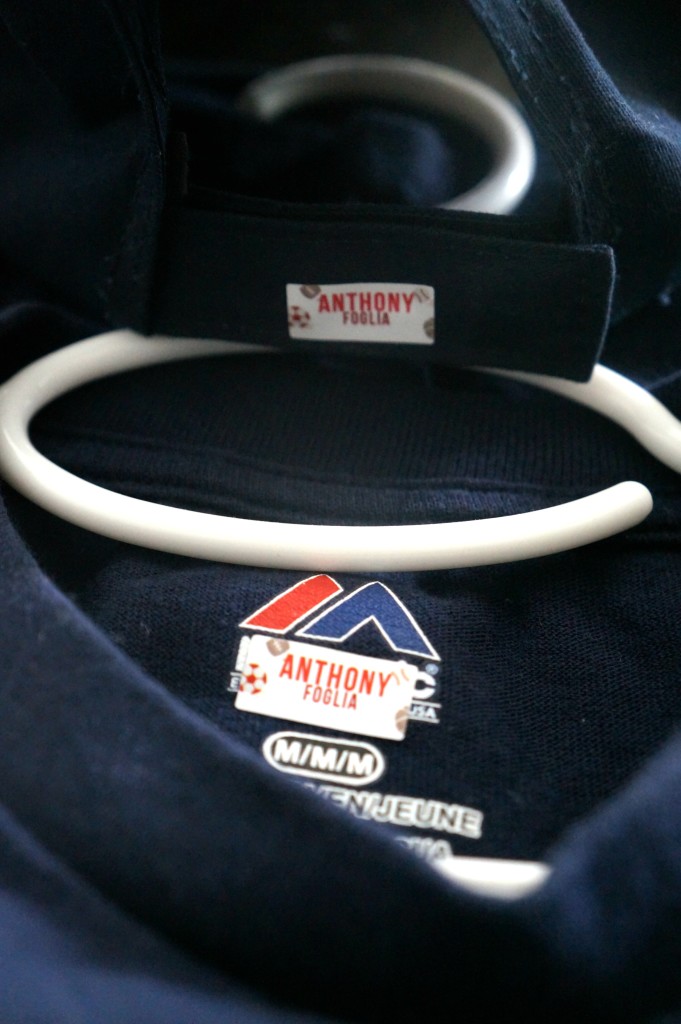 And there you have it a close up shot in the sports shirt and on the back of the hat.
The variety is endless here and they even have one you can put your adorable kid's face on. I bet my daughter would LOVE that, not so much my 7 year old haha.
Stop by here to see more for your kiddos.
Get organized and creative!
This post is a sponsored post, but all thoughts are 100% my own.