It's week 3 of the One Room Challenge Makeover. I can't believe how much we have gotten done, and I am especially fond of what I am sharing with you all today. Well, lets just back track a little bit or catch you all up if it's your first time here. For Week One, I shared our before photos of the one side of our kitchen as well as the makeover design board I put together. For Week Two, I shared The easy way to paint cabinets and some of the progress we had made; including subway tile, ardex countertops, and the newly painted kitchen using our Sherwin Williams HGTV paint in Pure White.
So, now for some decorative features. The kitchen is coming together really nicely, but one thing that I was craving in here were some floating shelves. When we replaced the cabinets, I decided I wanted to leave the kitchen open as much as I could. We have very little sunlight in our house and our layout is not even close to an open floor plan. So though knocking walls down would be amazing, but with our budget and luck we chose to keep the walls as they are in this house and make the most out of opening the space with just some small design choices. By removing the pantry and keeping no upper cabinets on the end of the wall we were able to really open the space and allow more light to shine in from the dining room window. If you're in the space you could feel the difference (it's great).
Anyhow, though no cabinet is great on top, it of course needed something. We first did the subway tile all the way up the wall (which I shared last week), but then I decided to do some beautiful shelves to steal the show. Of course reclaimed wood shelves would be GORGEOUS, but I wanted something different. I had already planned to do some butcher block on this part of the kitchen, so I felt that would be a little too much wood tones. White, seemed so boring, I wanted something more exciting…so I decided to use some marble!!!!
Did I just say Marble? yes, me the DIY queen that can't even afford the slightest bit of marble…decided to splurge a bit and add some marble to this kitchen. I mean after all I am truly going for a french style bistro kitchen and what says french more then beautiful marble. Though counters will be in my future, I say if not here then my forever home (and I don't mean the next one we mortgage). So a little marble would be a perfect way to satisfy this crave of mine. Fortunately, I have family that works in the cabinet business and I was able to buy through them the marble at cost. Not bad, right? I mean heck that was still splurging for me, but not nearly what it would have been if I bought it at retail.
So once that gorgeous marble arrived, and I stopped petting it lol, it was time to decide how we would install it. We had purchased these brackets, which were cheap and easy..but installing them to tile was going to be challenging. I mean, it really isn't, but for this DIY couple that messes everything up before we get it right, had no second chance here. Once they were screwed in…that's it! So can you believe we actually called a handy man to get a quote on it. Yea well after our jaws hit the floor with the $160 price he gave me, we decided to  just attempt it ourselves.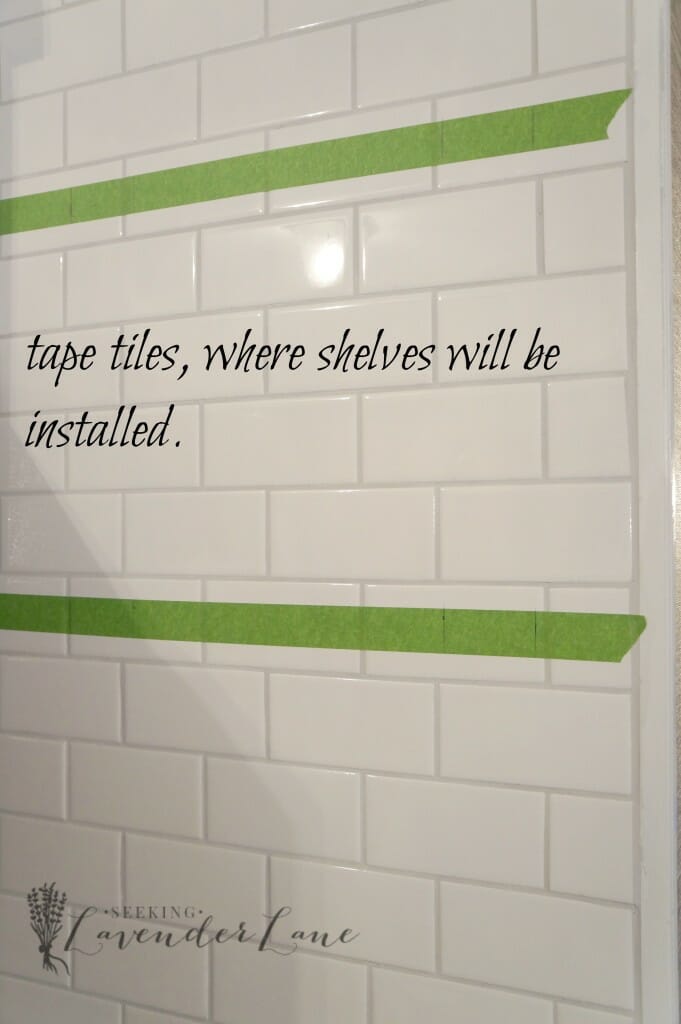 Mark hole for screw, then use tile drill bit to put hole into tile. (somehow I forgot to take photos of this part).
Use anchor to hold the weight of the tile.
Once brackets are into place, use apoxy to attach the marble to the brackets.
And …voila!
I'm not gonna lie this took us about 3 hours because every project we do has a hiccup or two in it. Thankfully nothing that sacrificed the design.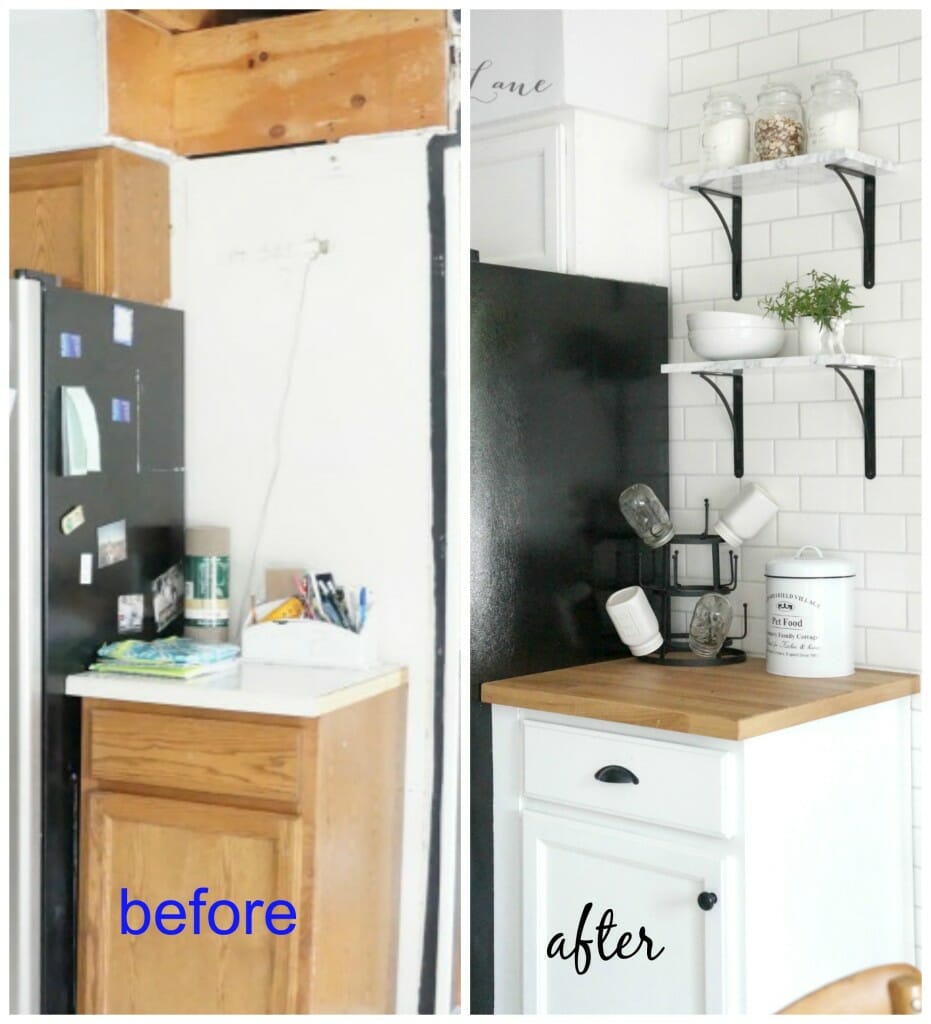 What a difference! as you can see the hubby patched the ceiling and covered the soffit. We picked up some butcher block from Ikea and finished this corner off.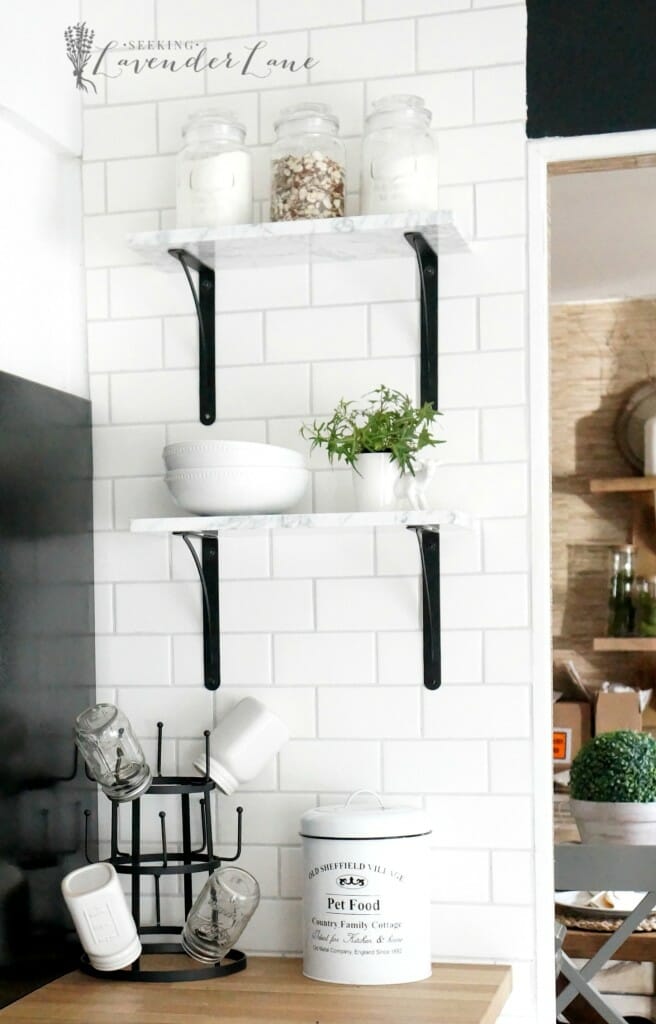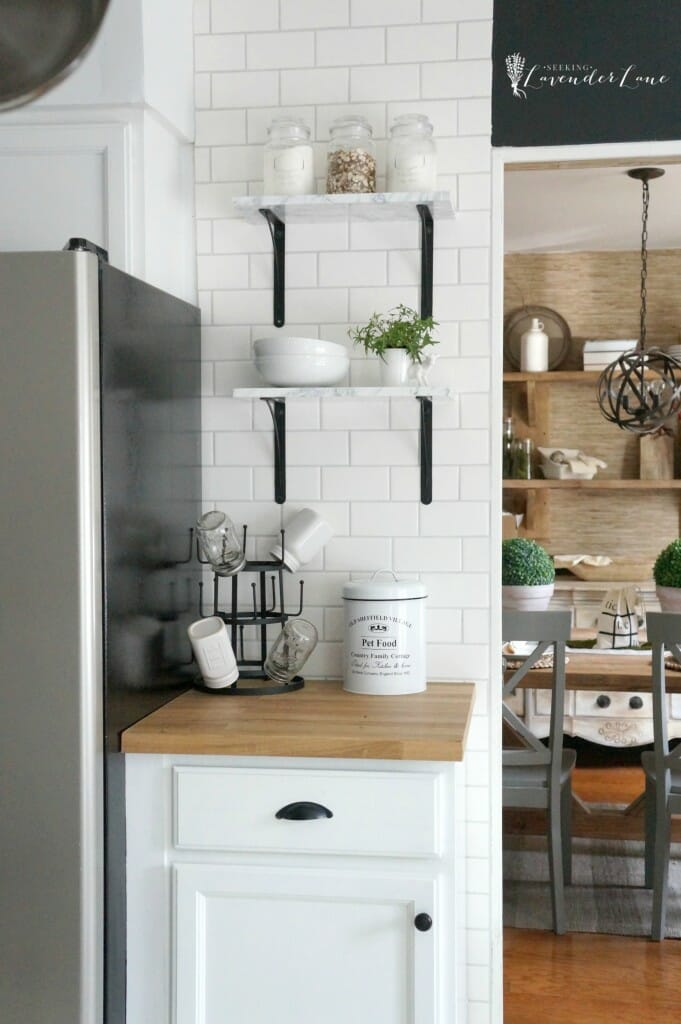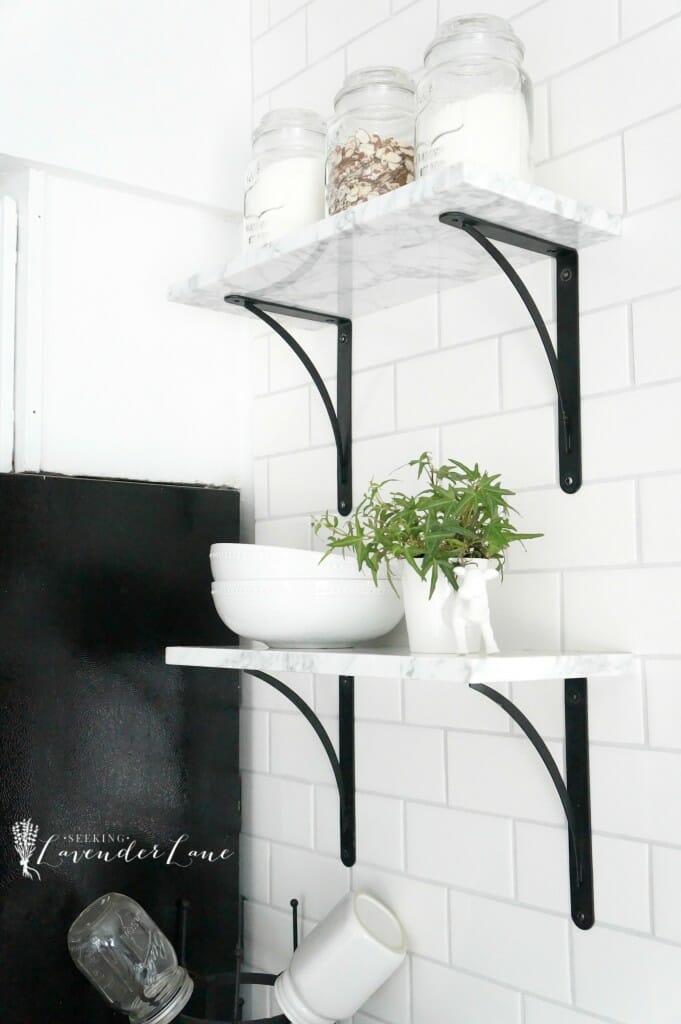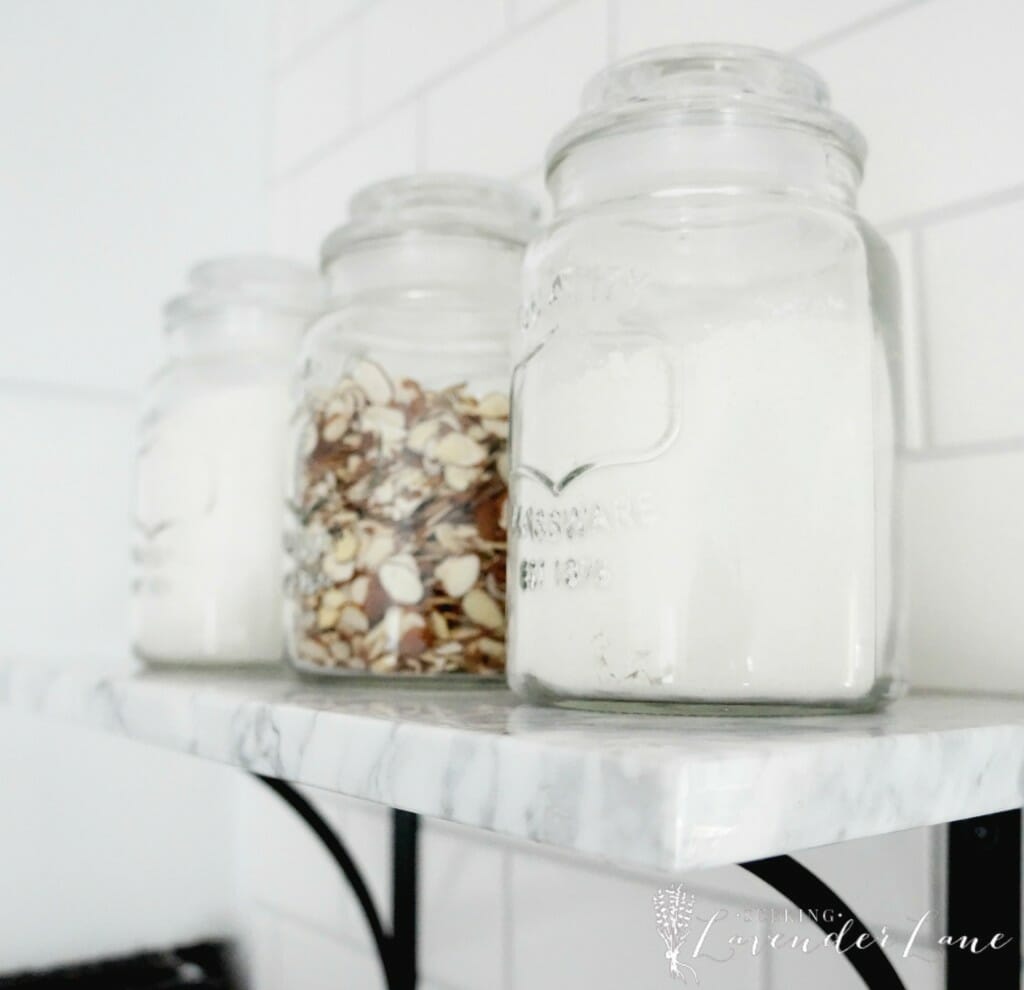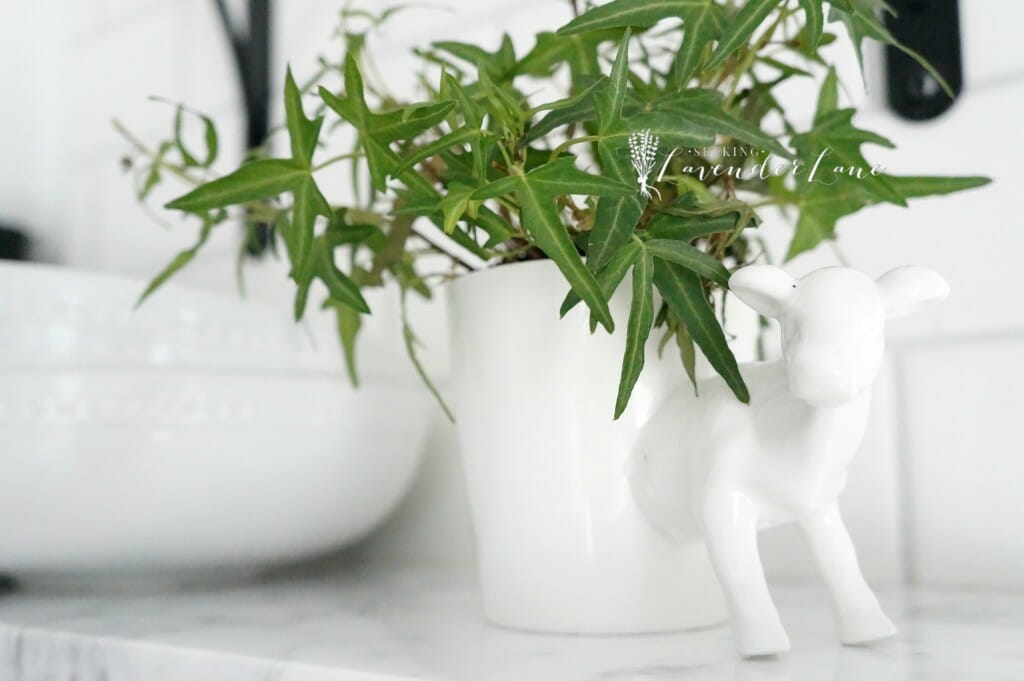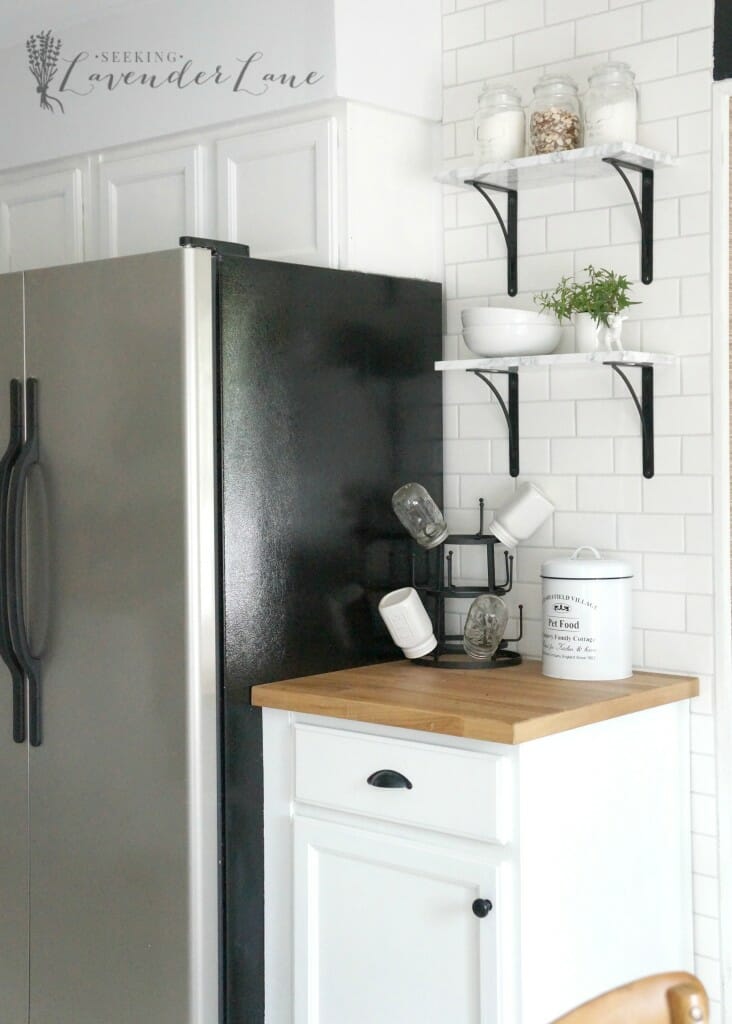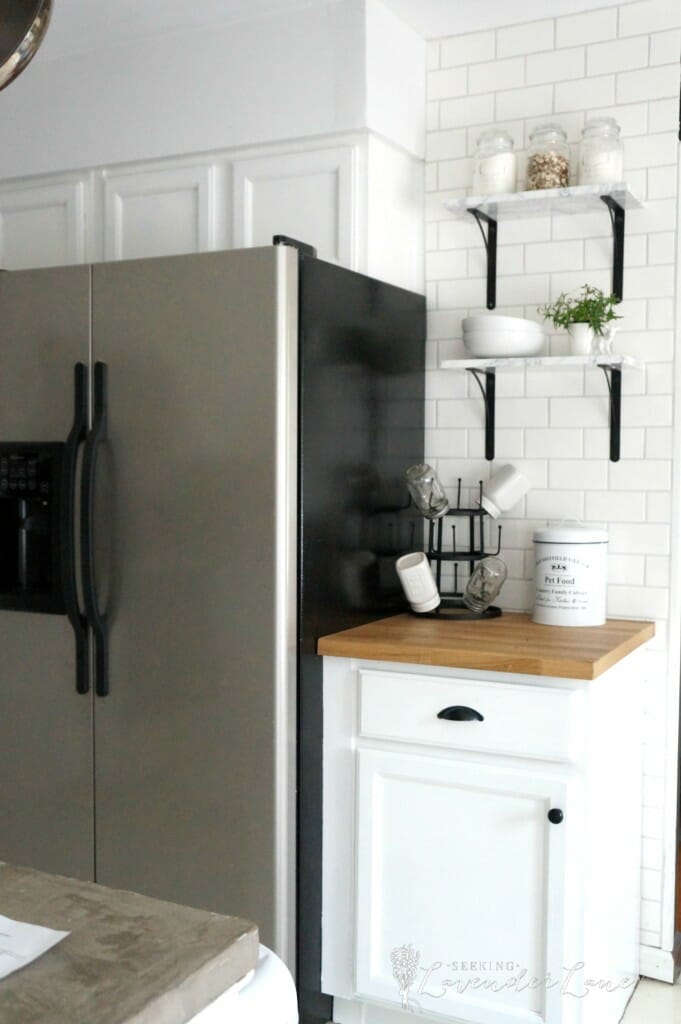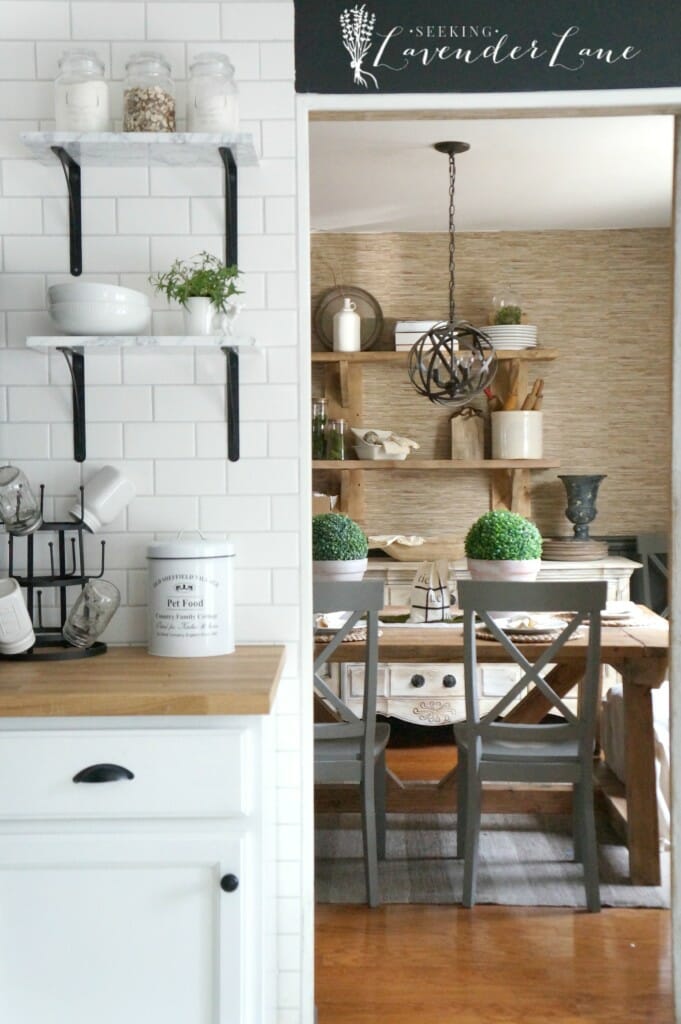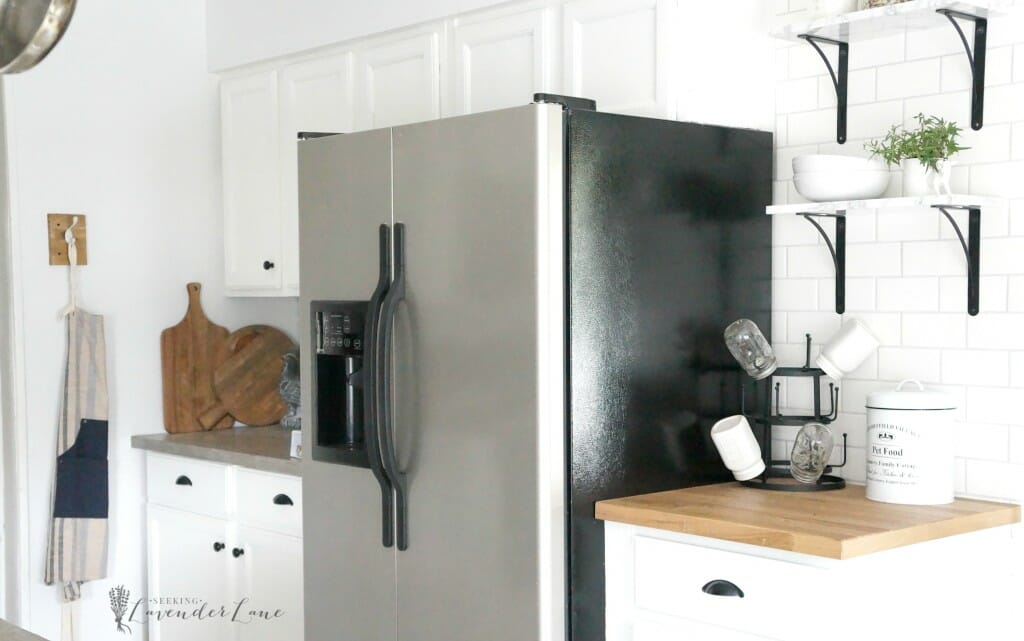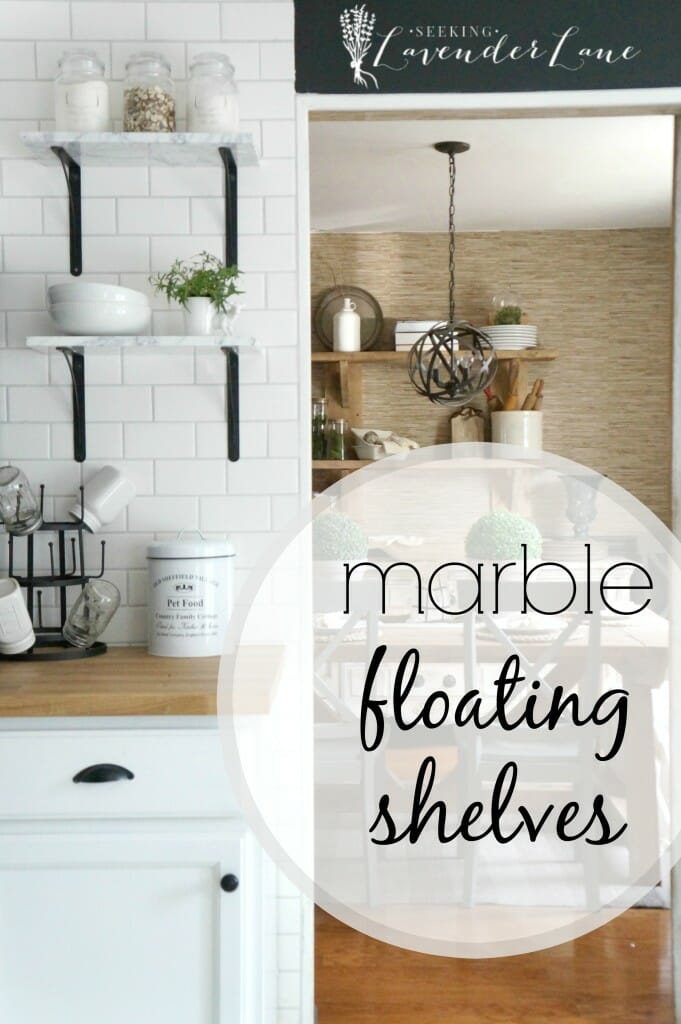 Source:
Butcher Block: Ikea
Hardware: Lowes
Brackets
Cabinet Paint: Benjamin Moore-Simply White
Cup Rack: TJ Maxx
Jars: Homegoods
The above affiliate links help support this little blog! : )
PLEASE STAY A WHILE

Be sure to stop in and see all the other link up's of week 3 ORC
(Visited 678 times, 2 visits today)