Hello there friends I know I've been giving snippets of our garden here and there…and today, I am finally ready to reveal it to you. It's been such a fun process, something I think turned out better then I had imagined and has been so fun and relaxing to tend to. If you haven't seen some of our previous posts like how we made our own (4) planter boxes and how we laid down pea gravel…with a little assistance, now today I am sharing the last little bit of the garden with some details that made it possible. Also, I should mention that the top half of the garden is what I am considering a "court yard" It's been my very favorite place to spend time. I put my DIY fountain on (You can see how we made that over on my highlights button on instagram), and I grab my coffee or wine and just sit and create this little getaway for myself. It's been very special and I feel truly blessed when I sit here. There's more I'd like to add through the years, but for now I am enjoying it just the way it is.
Why I made this garden in the first place, was for the view from the kitchen window! Doing dishes facing the woods has been wonderful, but I was craving a true view. I wanted to create something I can look at…oh and let's not forget about that ugly well head that was the center of our yard.
BEFORE: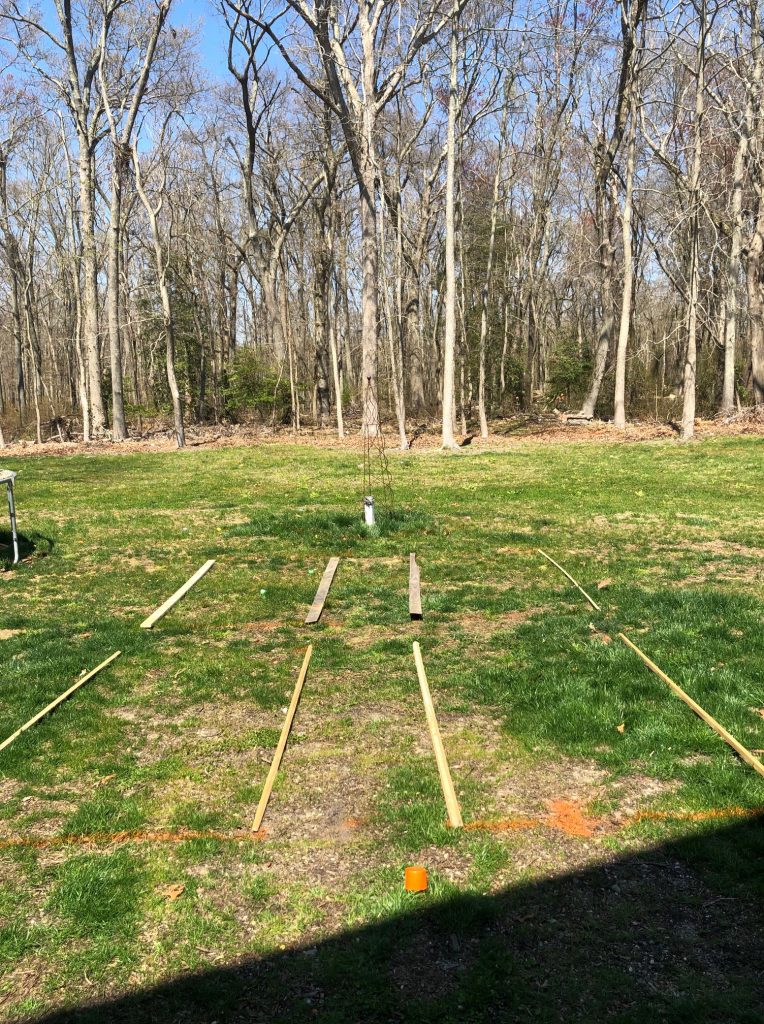 And today's view from the sink…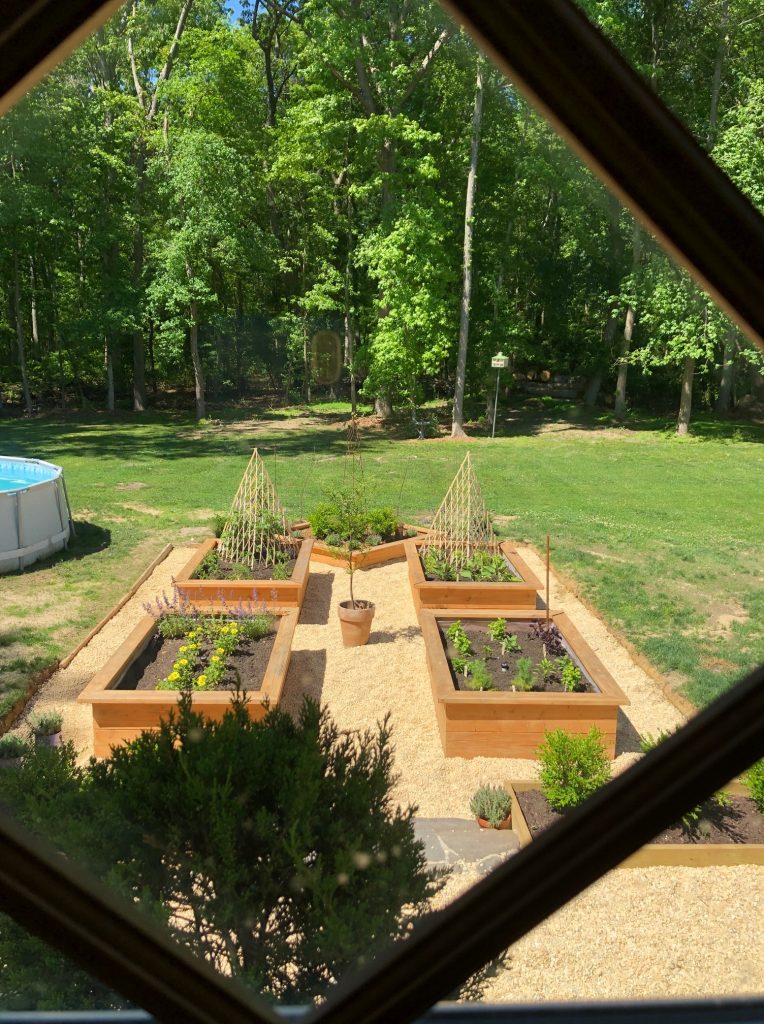 We still have more to go since we are considering adding a border, but as true home ownership goes…things take time and money doesn't grow on trees lol.

and a little close up…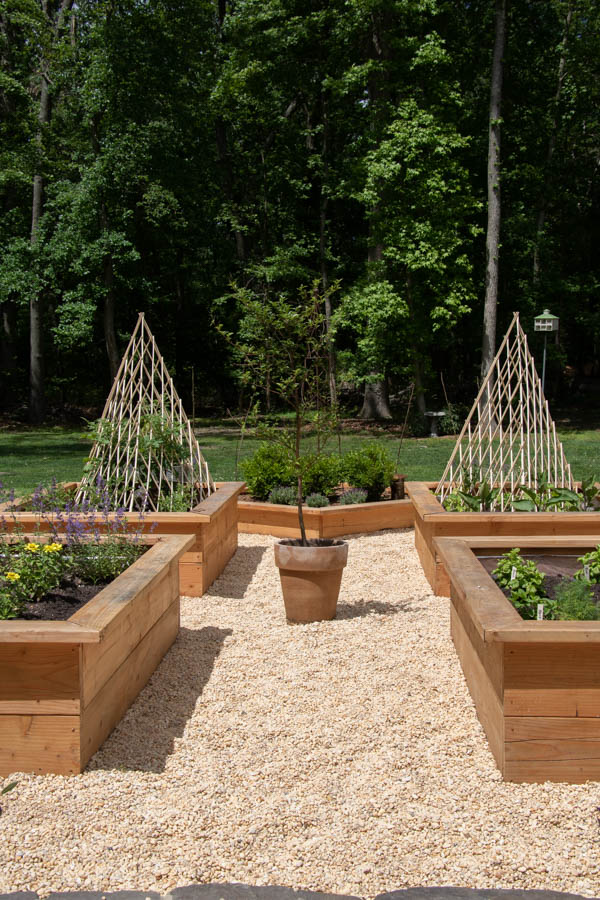 So some details about our garden, I decided on 4 boxes, one solely for tomatoes because we love our tomatoes in the summer in this family. The next one has our remaining vegetables like, zucchini, cucumbers, eggplant, and peppers. The front box to the right is my herb box which we have been using a lot already, and the box to the left is our flower box. I may switch things up next year as I learn, but I thought this was an easy start and chose what we truly love rather then crowding it with vegetables we may not eat.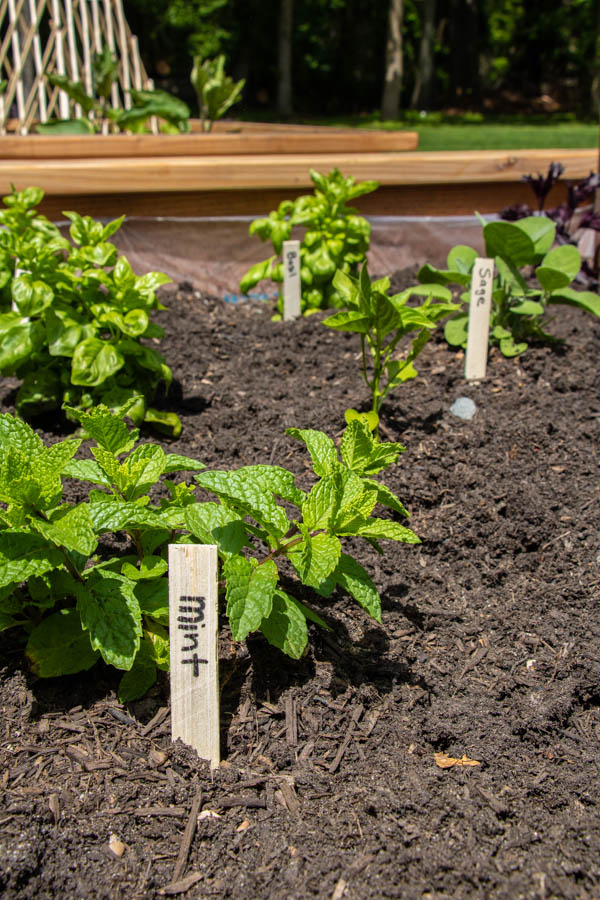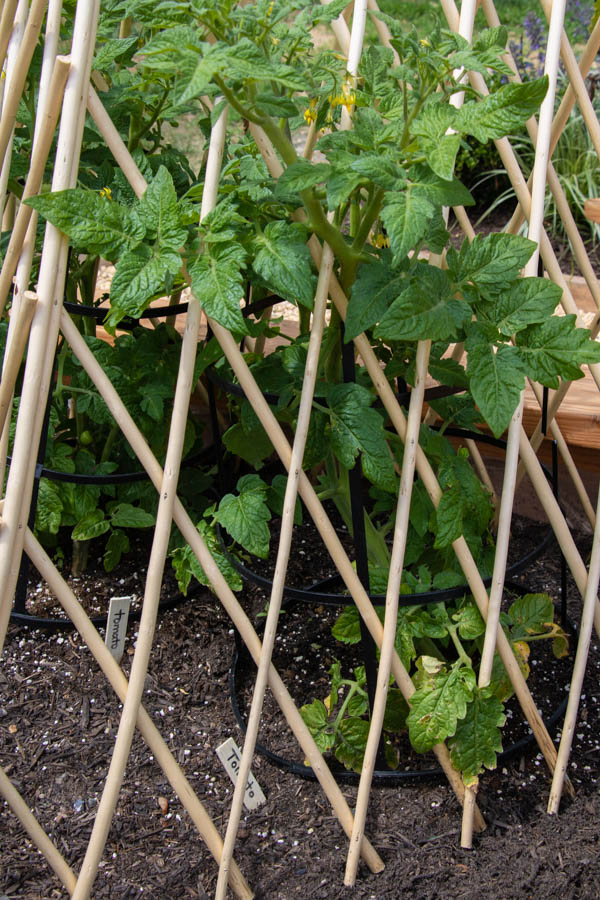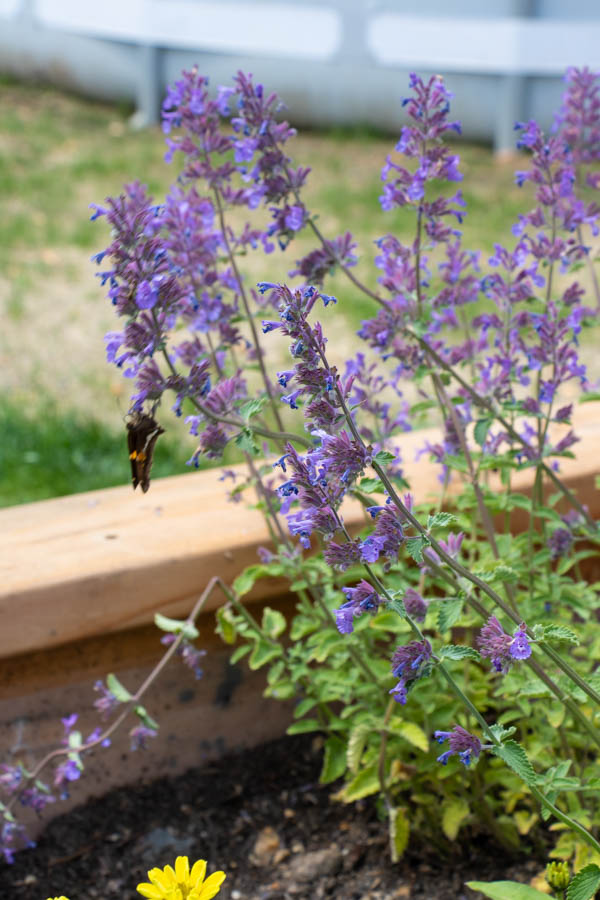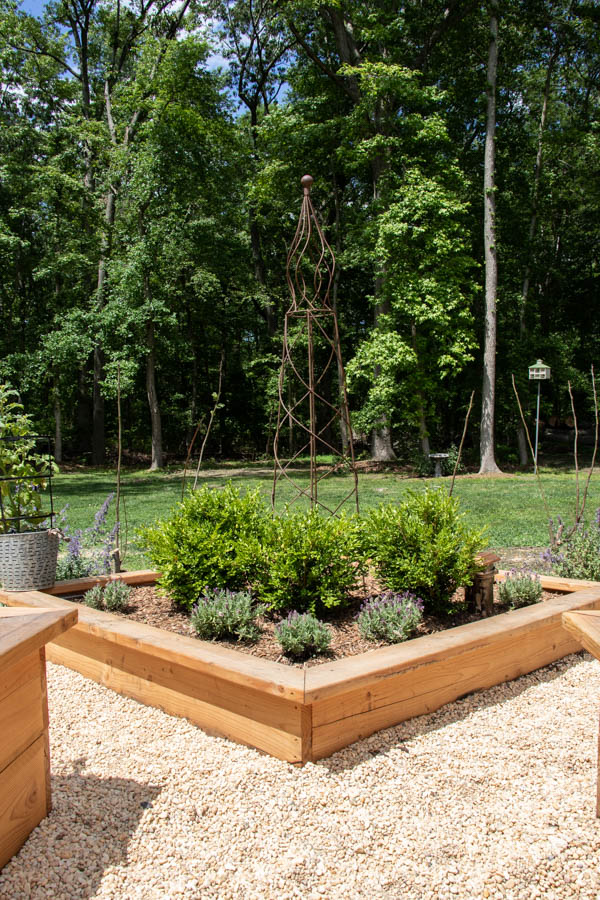 Details of prepping the boxes and garden:
For the inside of the box we decided to wrap in plastic to protect the wood over time (leaving the bottom open for drainage). Next, we added some logs to the bottom of the boxes to fill up space and I heard it's a great way to add that natural composite to the soil. We ordered some garden soil from a local company.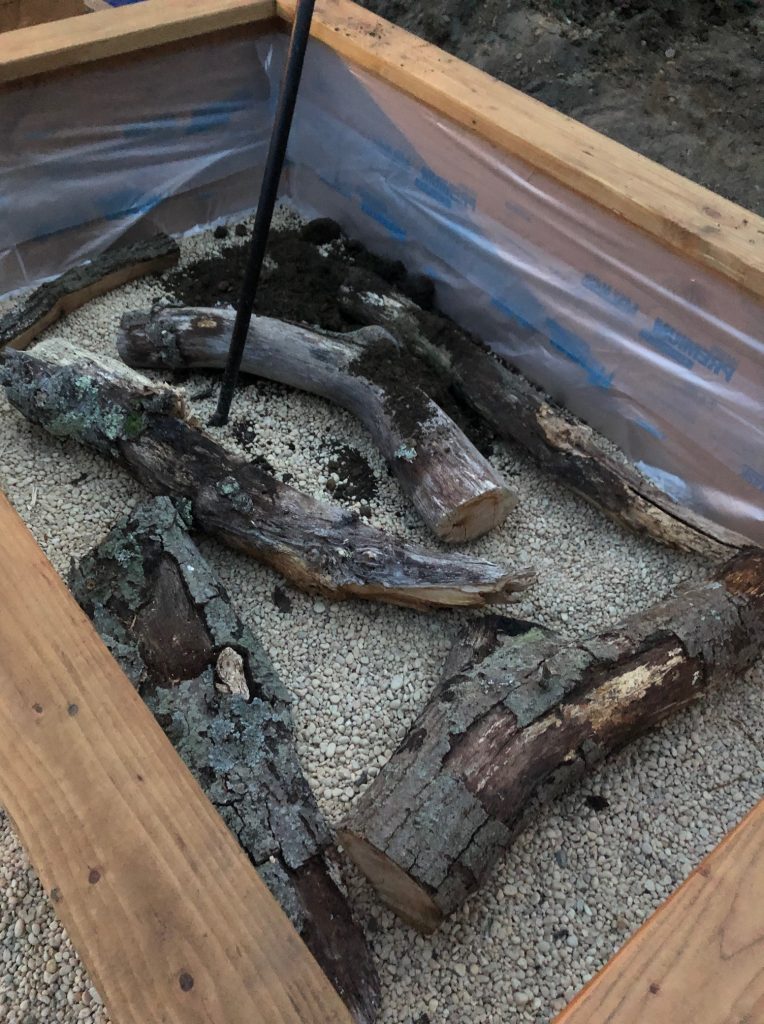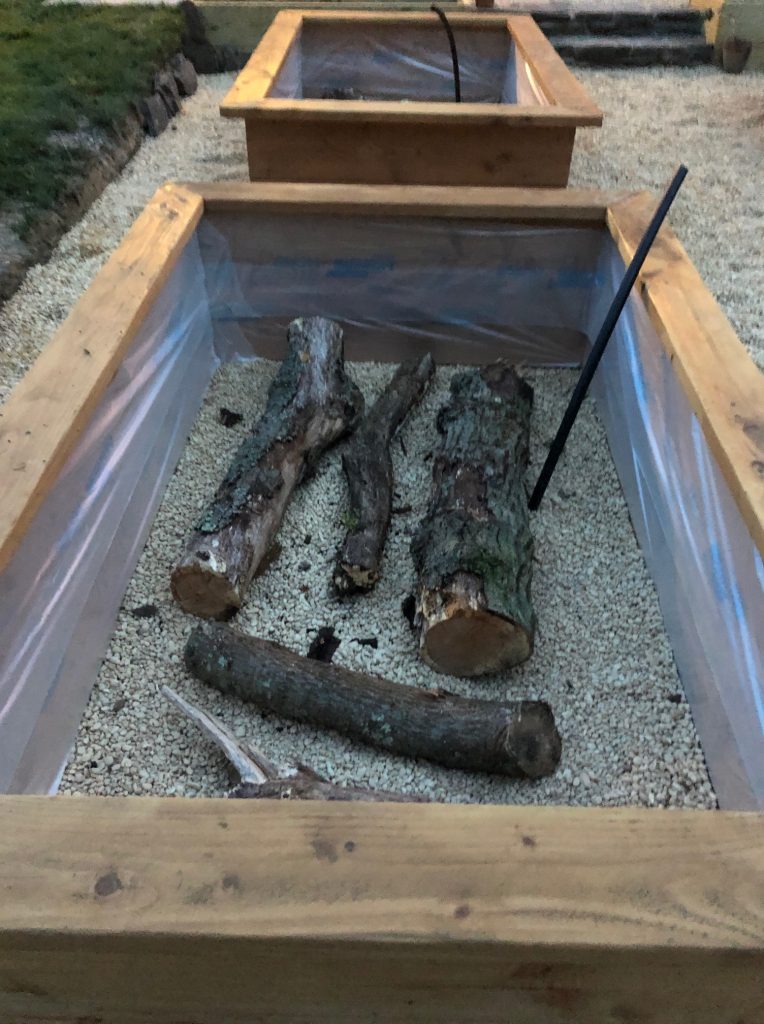 One of the questions I have been getting a lot is about our irrigation system for the garden that we we set up. Prior to clearing out the area hubby ran a line off of the sprinkler line in our backyard. He was able to split them to 4 sections and attach sprinkler head to each, for easy watering. We were back and forth about doing a drip line or having the actual sprinkler head, but we went for the more dramatic of the two for that satisfying spray.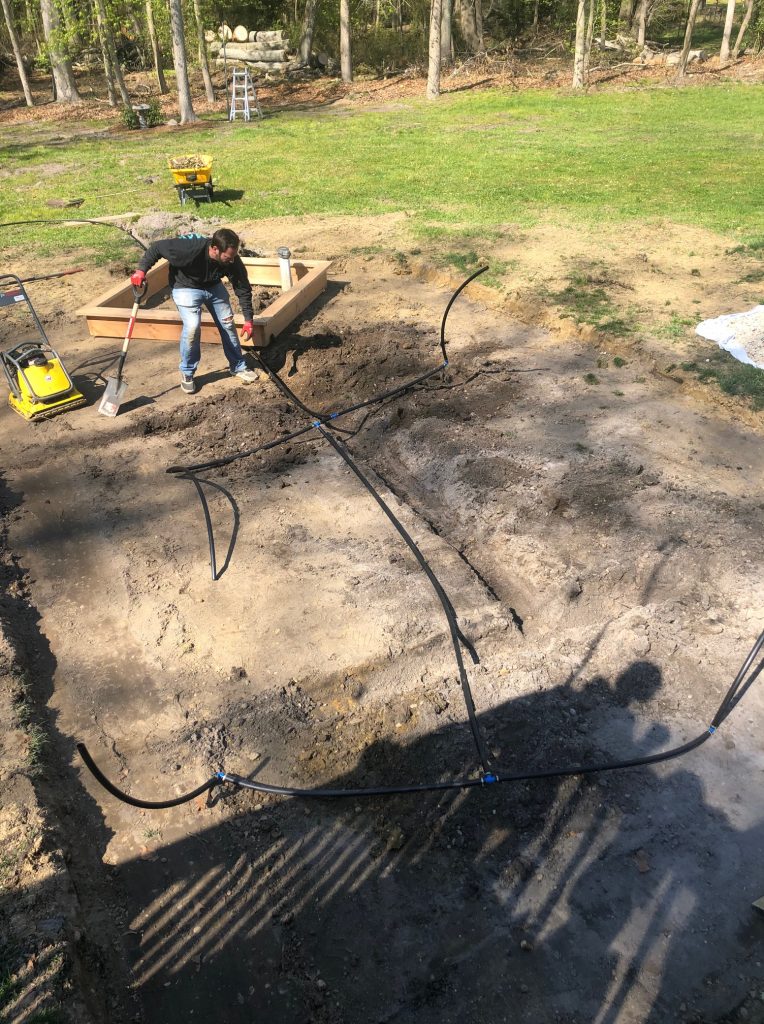 Now for the "courtyard" off the garden, which has such a special feeling. It lies perfectly between our two decks which before we had stairs that came down and was taking up space. Now it's such practical space and a great little area to spend time.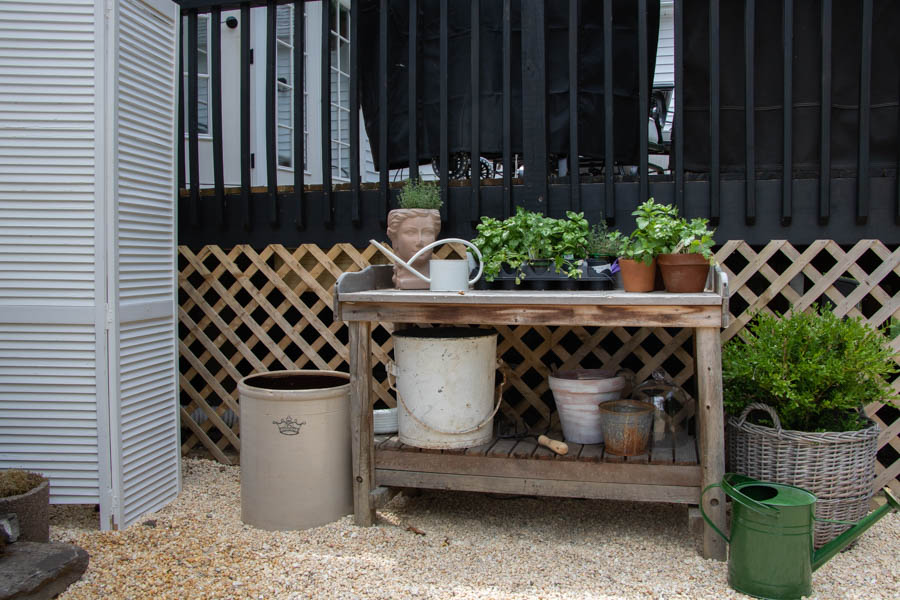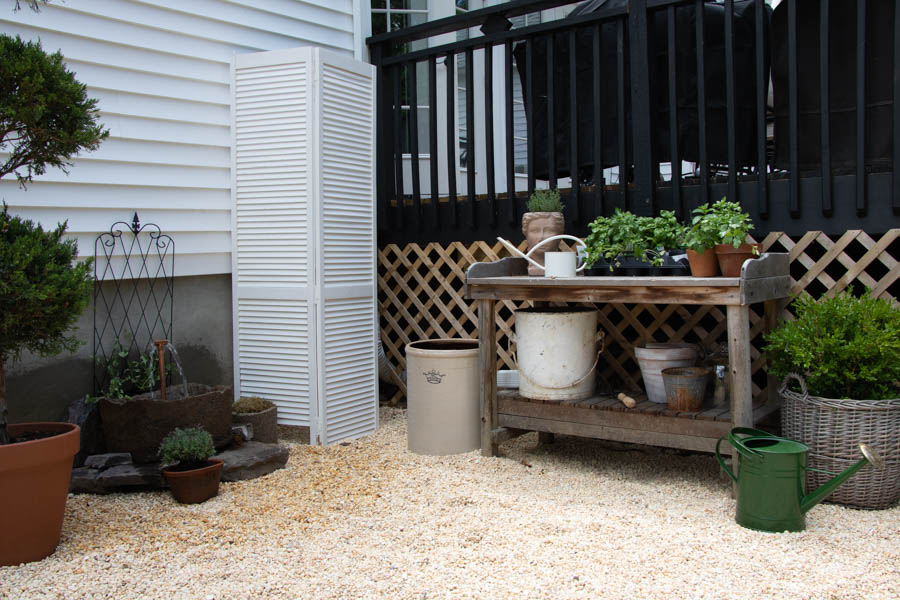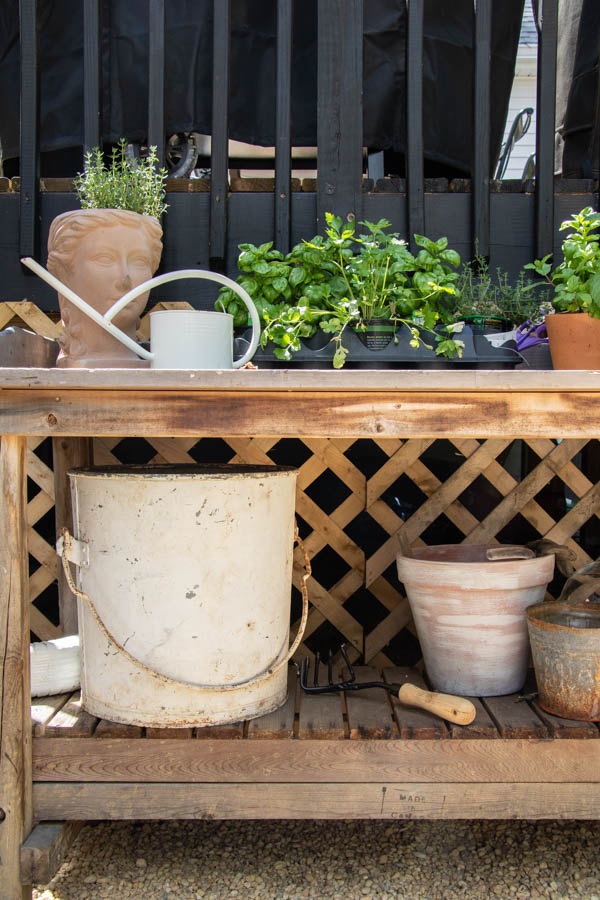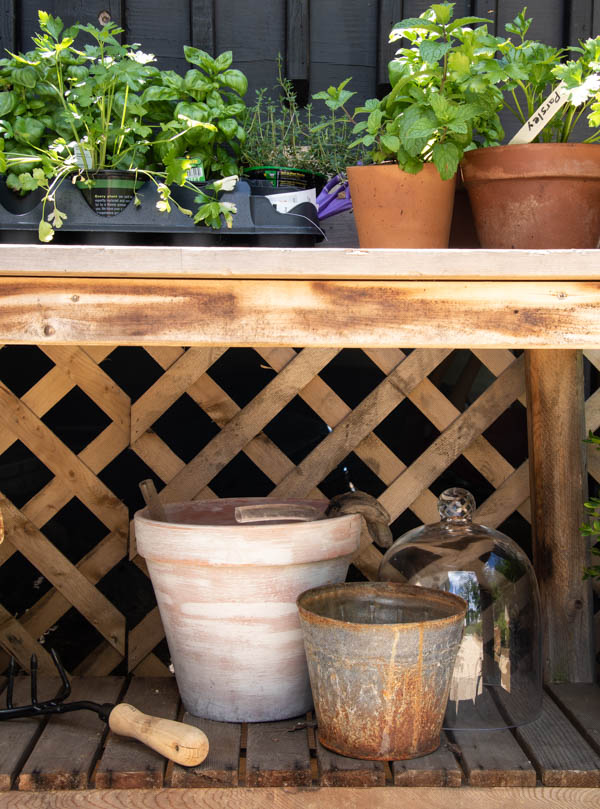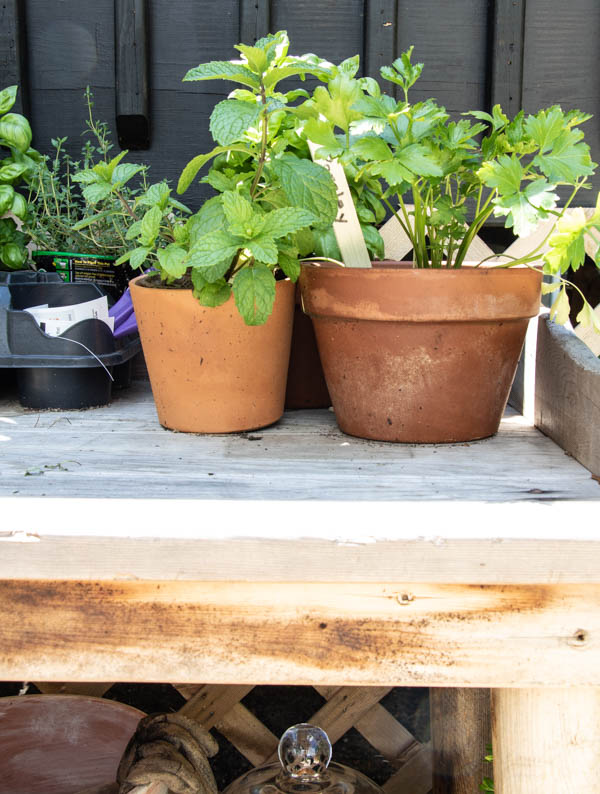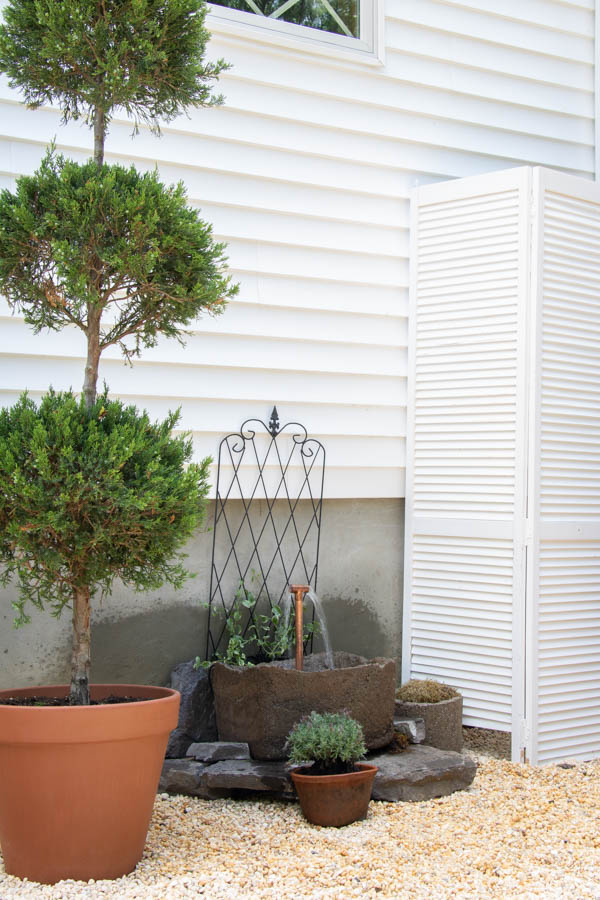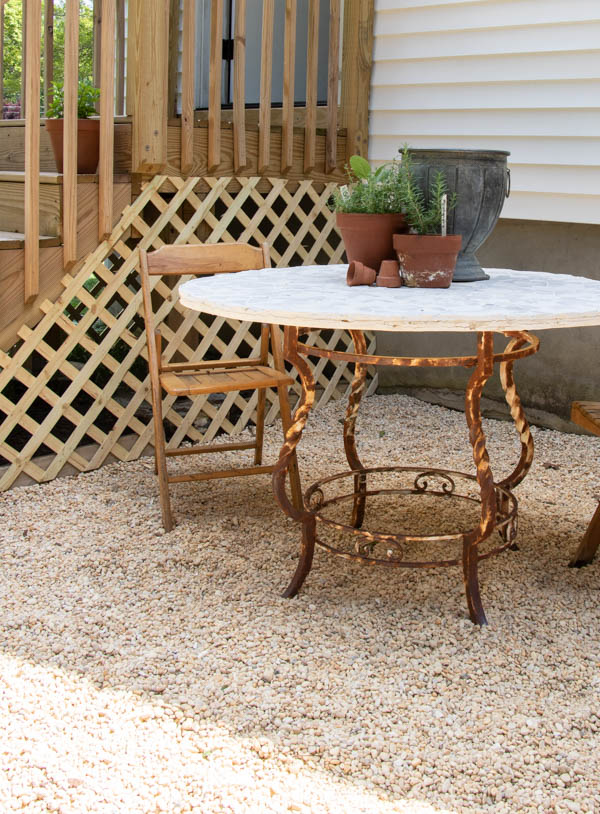 It truly has become an experience and a way to enjoy our home even more. From walks in the garden each morning, to coffee breaks in the courtyard, and picking fresh herbs for our summer dinners. It's been special and I think all the hard work truly has paid off not only in the look of the garden but also the feel of it. Do you enjoy the hobby of gardening?
Please Pin