Another Friday Fashion day here! Love sharing some personal style with all of you. Let me know so far, what you are thinking. Do you like seeing fashion here on the blog? How about seeing the adorable outfits from Glamour Farms? Are they something you are considering for yourself? Let me know! I would love to have your feedback. This week I am sharing this comfy-adorable sweater. I am loving the olive green color and the effortless style.This top is called the GRACE SWEATER in olive! It comes in a beautiful Ivory and Mustard as well.
This post is a sponsored post, and I receive a small commission on the items purchased here. There is no added cost to you, just helps to support this little blog of mine!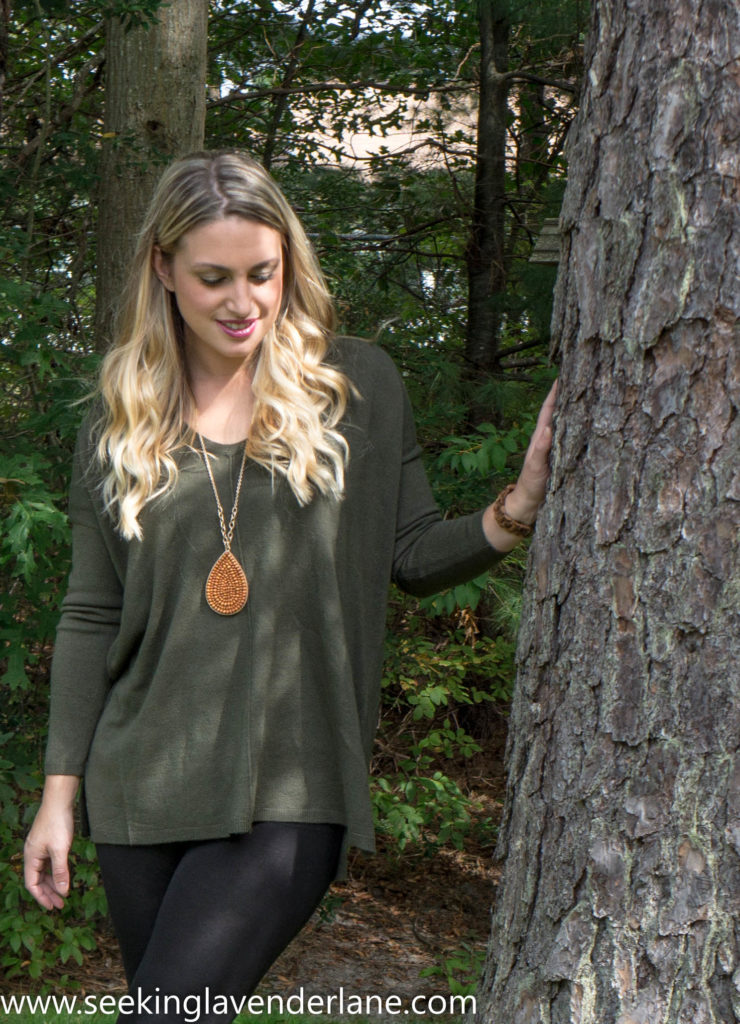 Of course pairing it with a statement necklace and some comfy leggings or jeans with a boot brings this to a complete Fall package. The necklace I am wearing is the Selma Beaded Necklace. Which I LOVE! I shared the other day on Instagram the combo of this along side my Jord Wood Watch, and love how much the warm wood tone accessories work with this outfit. Kind of sounds like my home right? That's once again why I am loving this brand and their clothes. They represent all that I believe that style should be about…comfort and chic! Mix some casual elements with some great accessories and you have yourself  perfect look in your home and on yourself.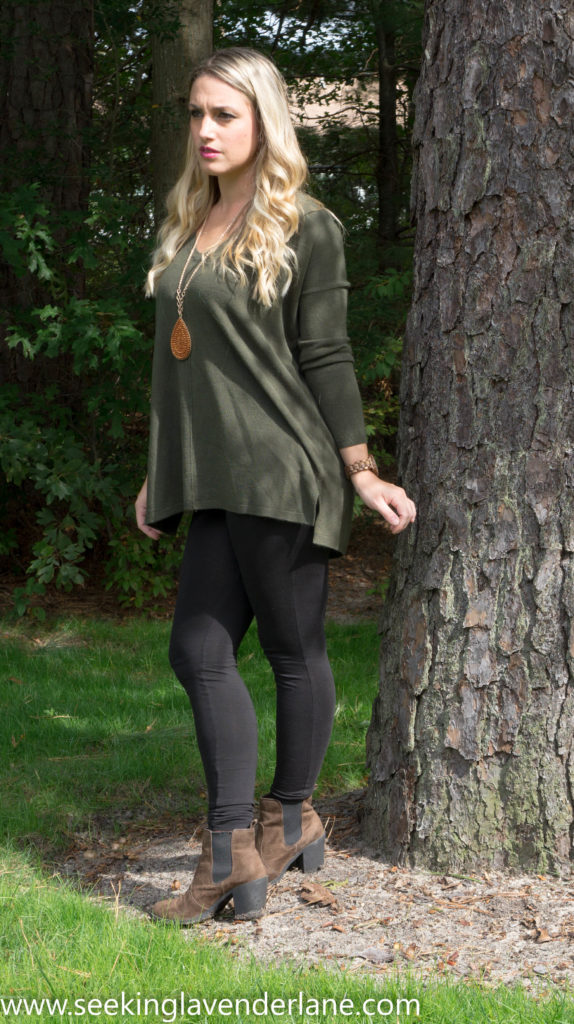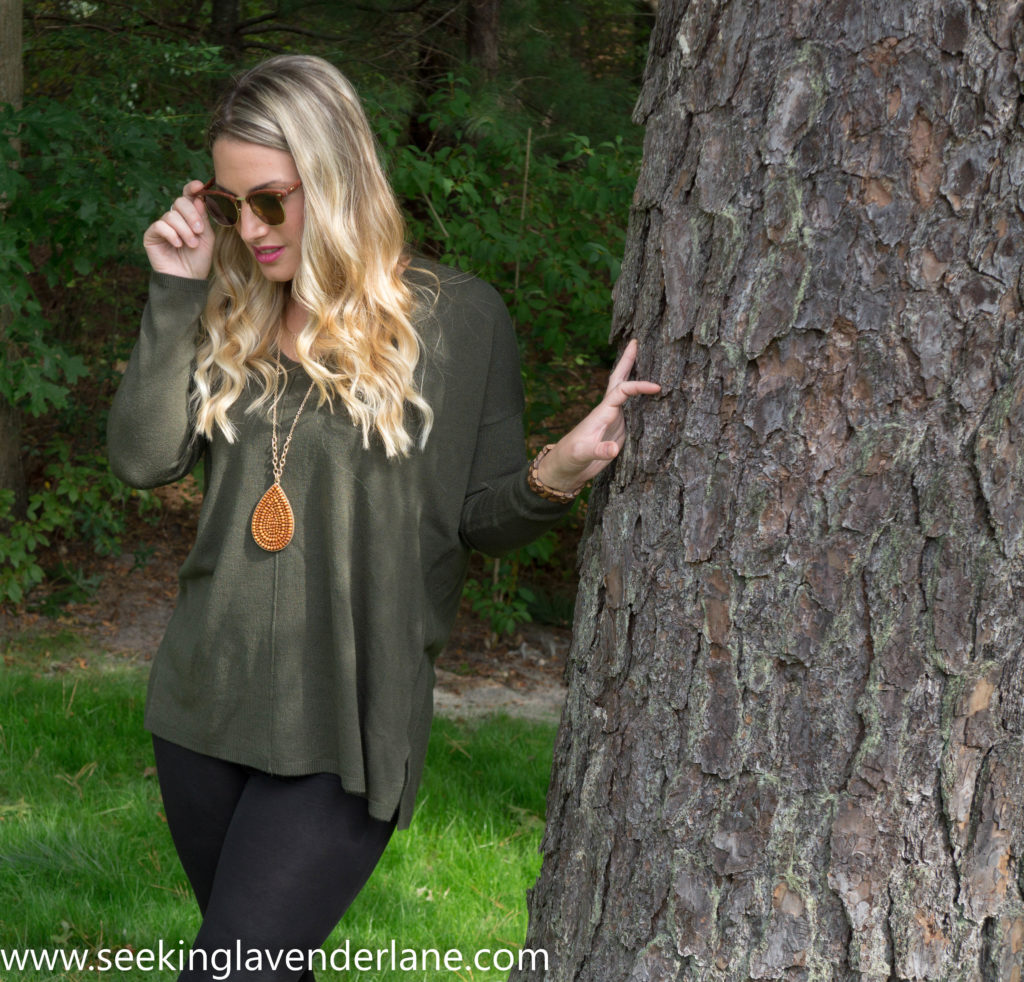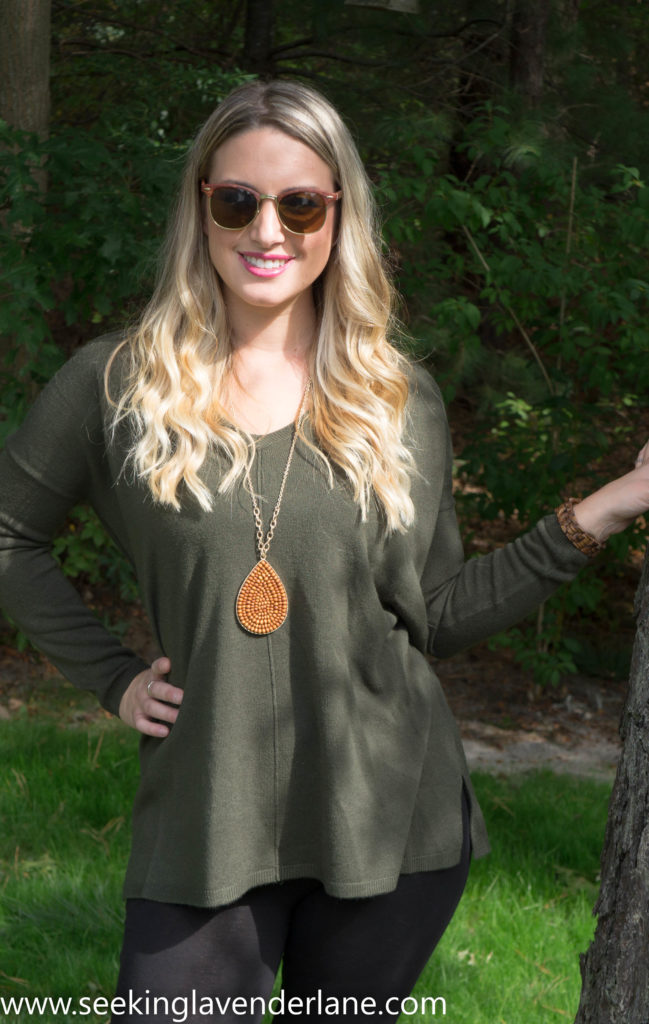 So, if you're loving this outfit or the style I am sharing every week here on Friday be sure to grab this $10 coupon Code to get your shopping started.
 SLL357
Make sure that each purchase is over the $20 price and that it is a full priced item. Share with myself and Glamour Farms what you've purchased on IG and tag us both : )
Now go get cozy!
PLEASE STAY A WHILE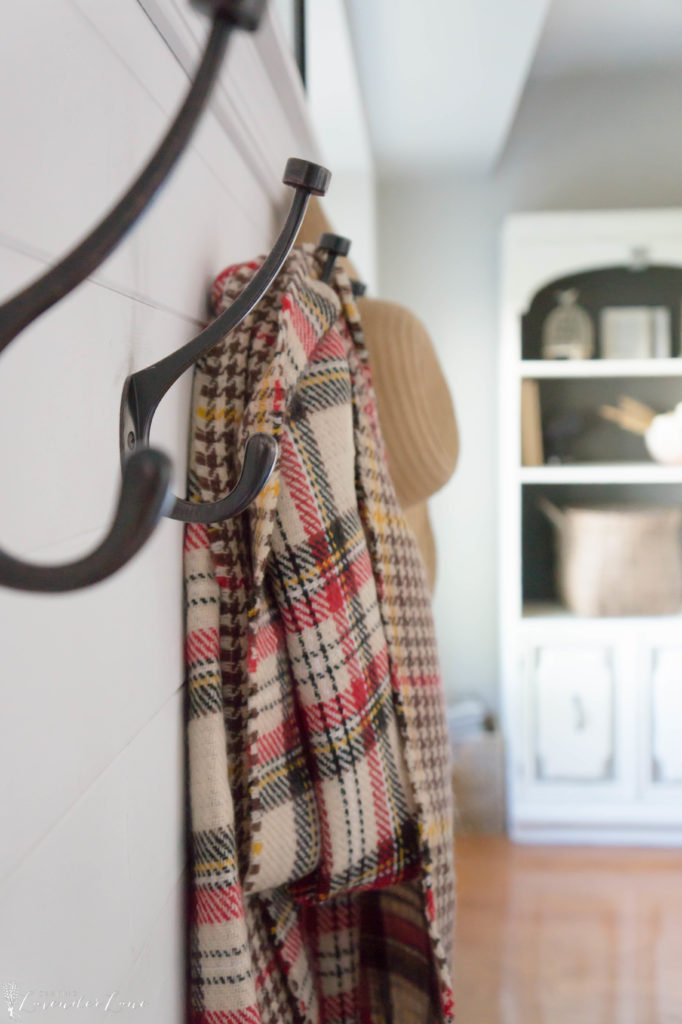 Glamour Farms Plaid Reversible Scarf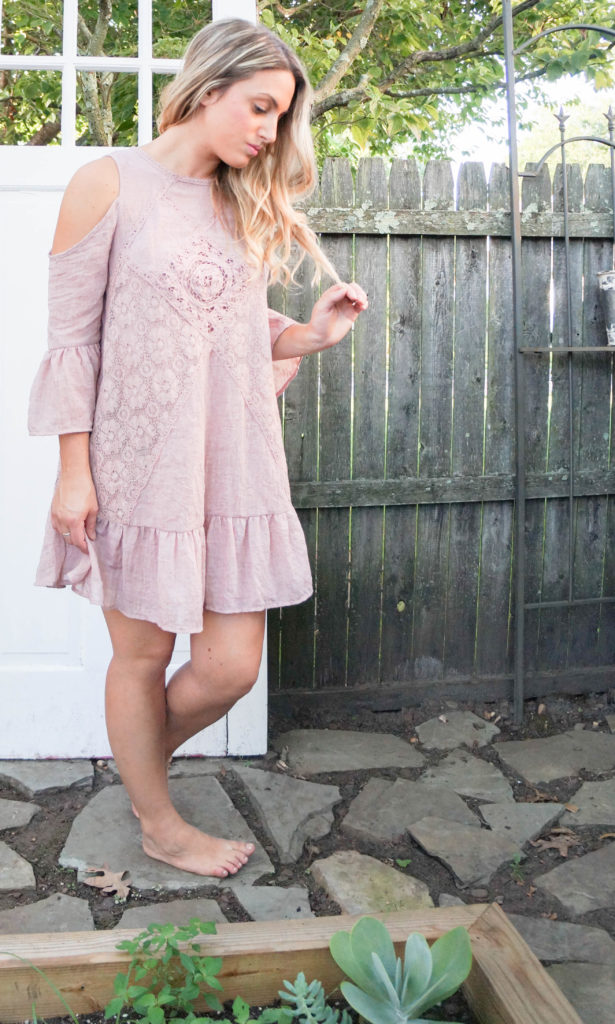 Glamour Farms Tuscany Cold Shoulder Tunic