I've never been so grateful to have a home office as I have been the past few weeks. Having a space to be able to not only do my own job, but my husband's home working, and even the kids have been in and out of the office here and there. Printing items, charging our laptops, and escaping the rest of the house to be able to do work in private. I have to say our office has been a little messy though and it needed a some organizing and cozy feels again.
Here's a few essentails to make for a welcoming home office space:
A Color on the walls you love
A comfortable and stylish chair
A desk that suits your needs (I wanted one that was big and simple)
A great back drop for Zoom calls
Cozyness with great textiles and an amazing area rug
Also, cute pen holder!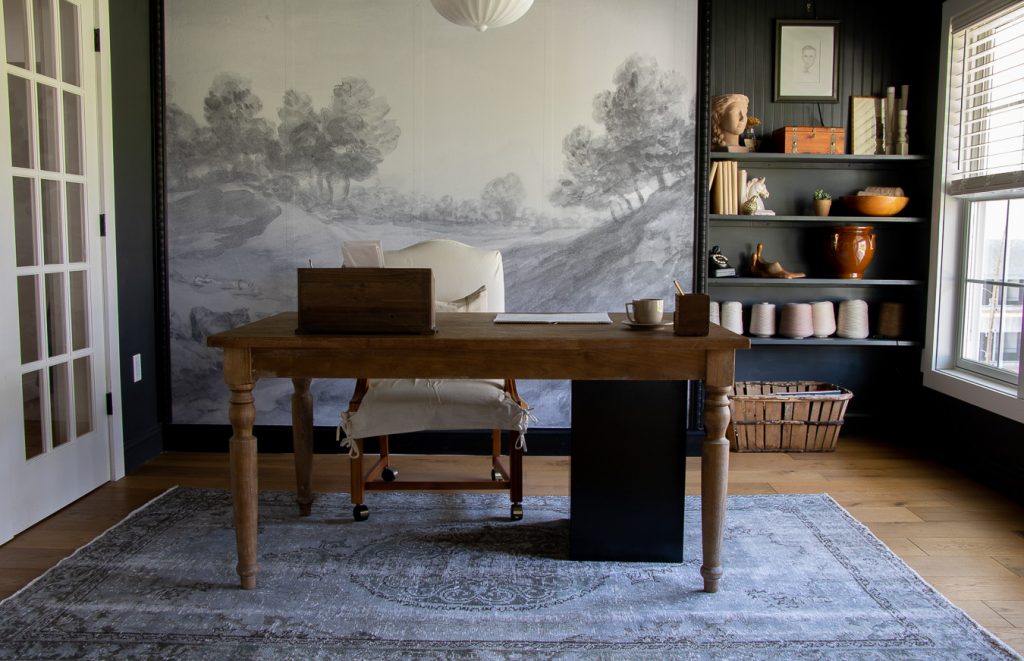 With quarantine so many of us are working from home now, we need a space to be able to do work, but also want to have an inviting one. You're probably all familiar with our moody office which I really love. I like the dark walls for an office space, but we also have plenty of light, it being a front room. The wallpaper works as the perfect Zoom meeting backdrop (which I totally realized long after installing it). I just needed one more thing to cozy to the space, and that's an area rug.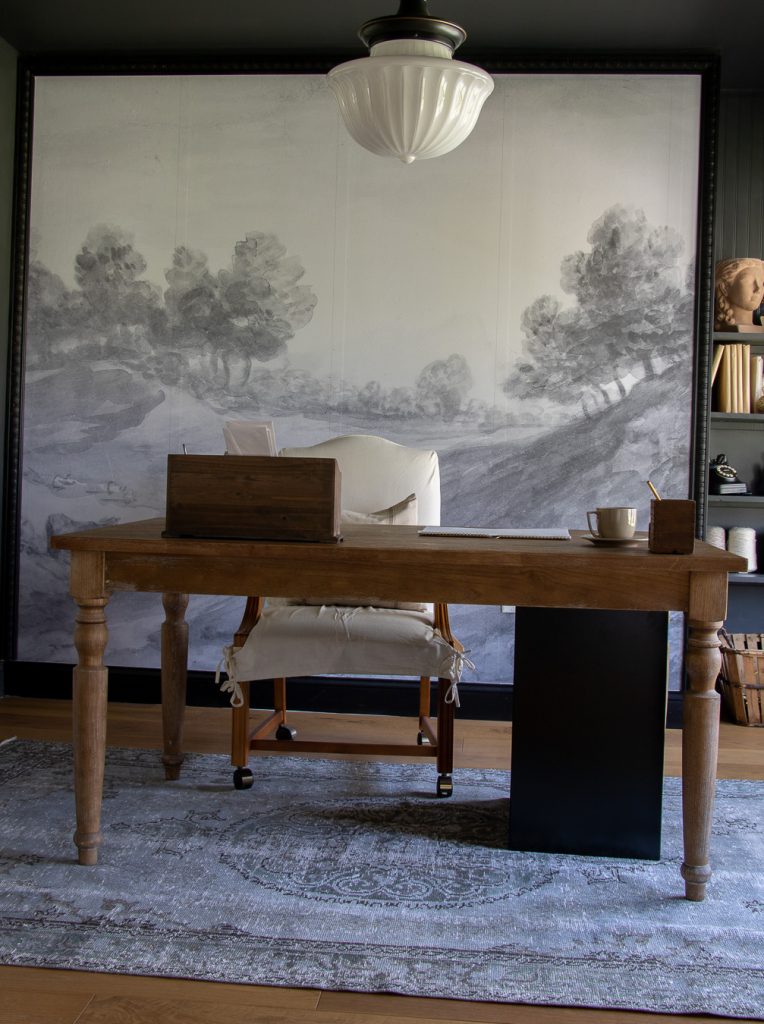 I removed the rug that was here a while back because I felt the colors were all wrong and I was so eager to find a color and size that would be perfect. I spotted this vintage rug from Revival Rugs.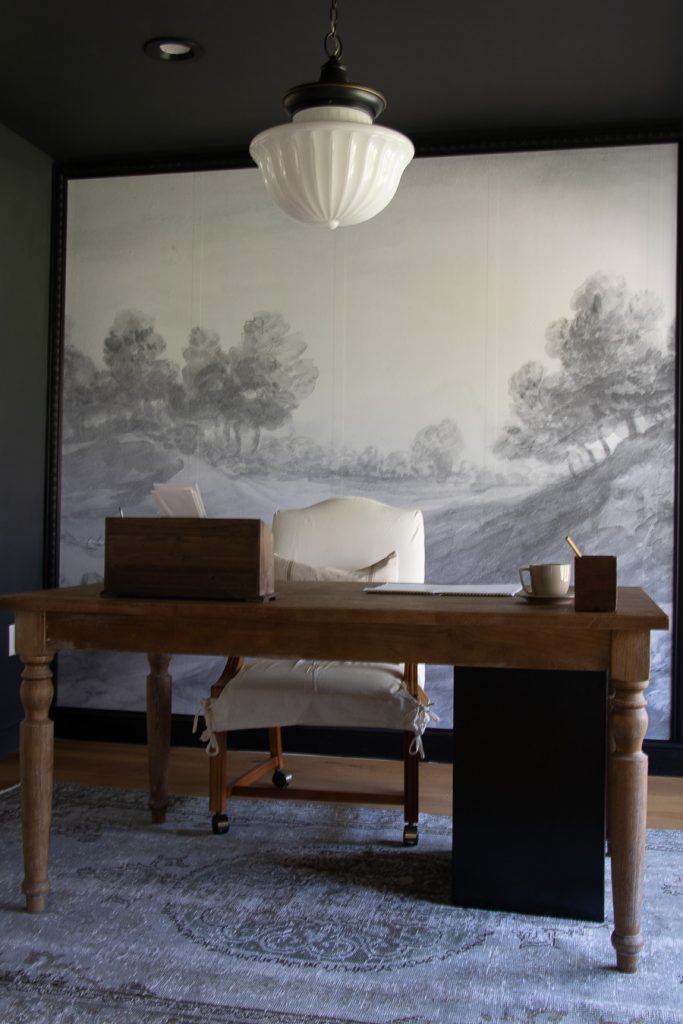 Revival Rugs are my absolute favorite rugs on the market. Their beautiful vintage prints and textiles are the perfect added texture to any space. This one of a kind vintage rug was just what this space needed.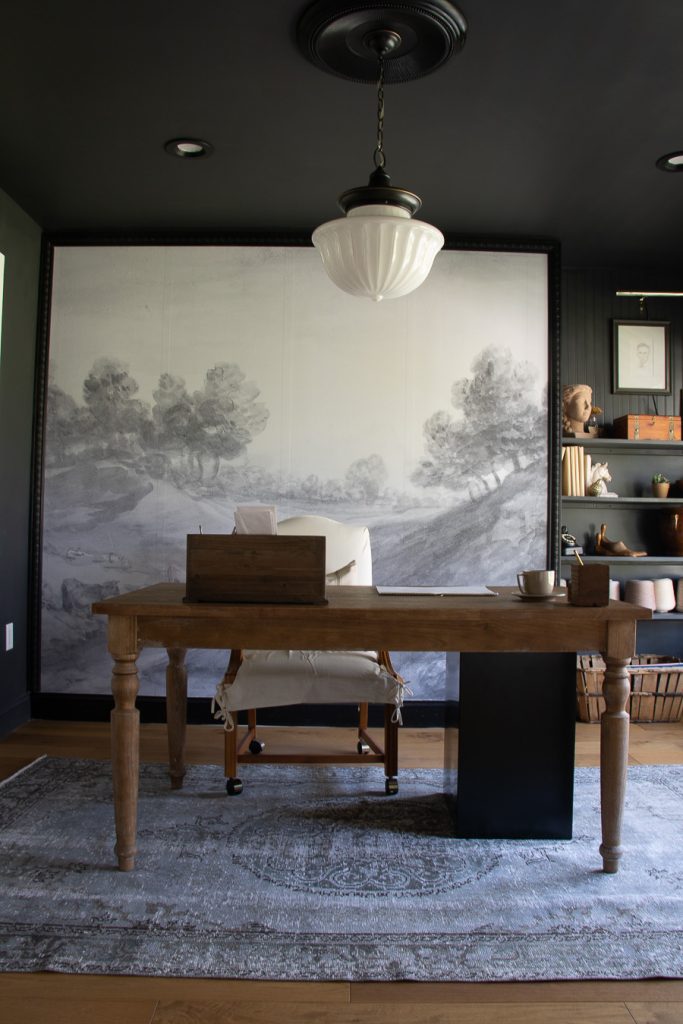 I would definitely recommend making your office space beautiful and functional while you're working from home. So, now will be the perfect time to adding those extra touches to your home office.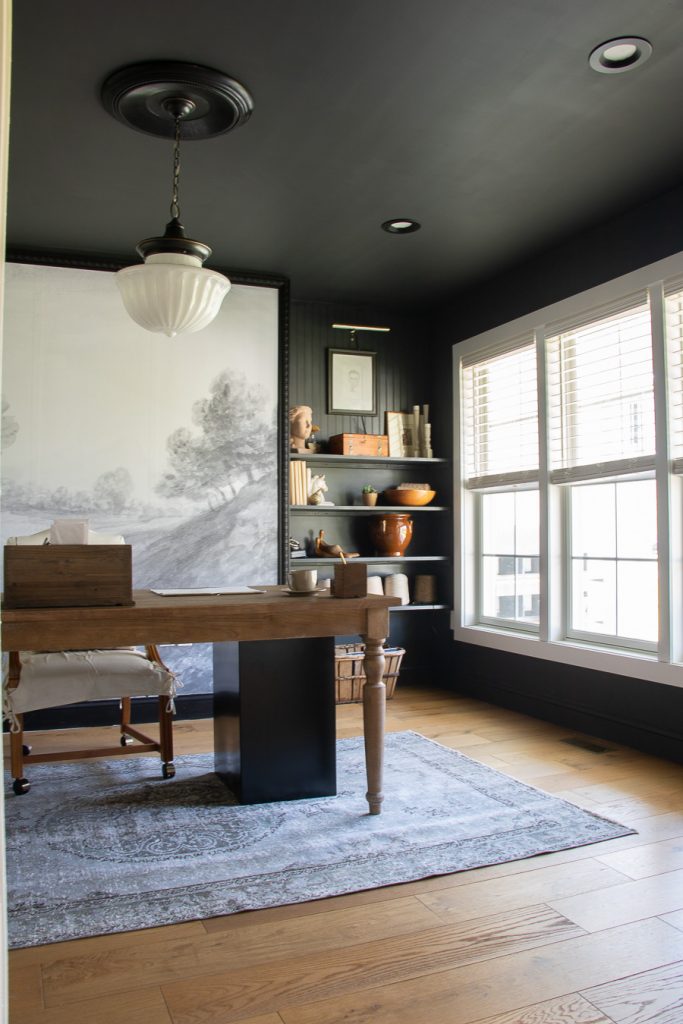 Grab my code: SEEKINGLAVENDERLANE10 to receive 10% off a Revival Rug of choice for your home.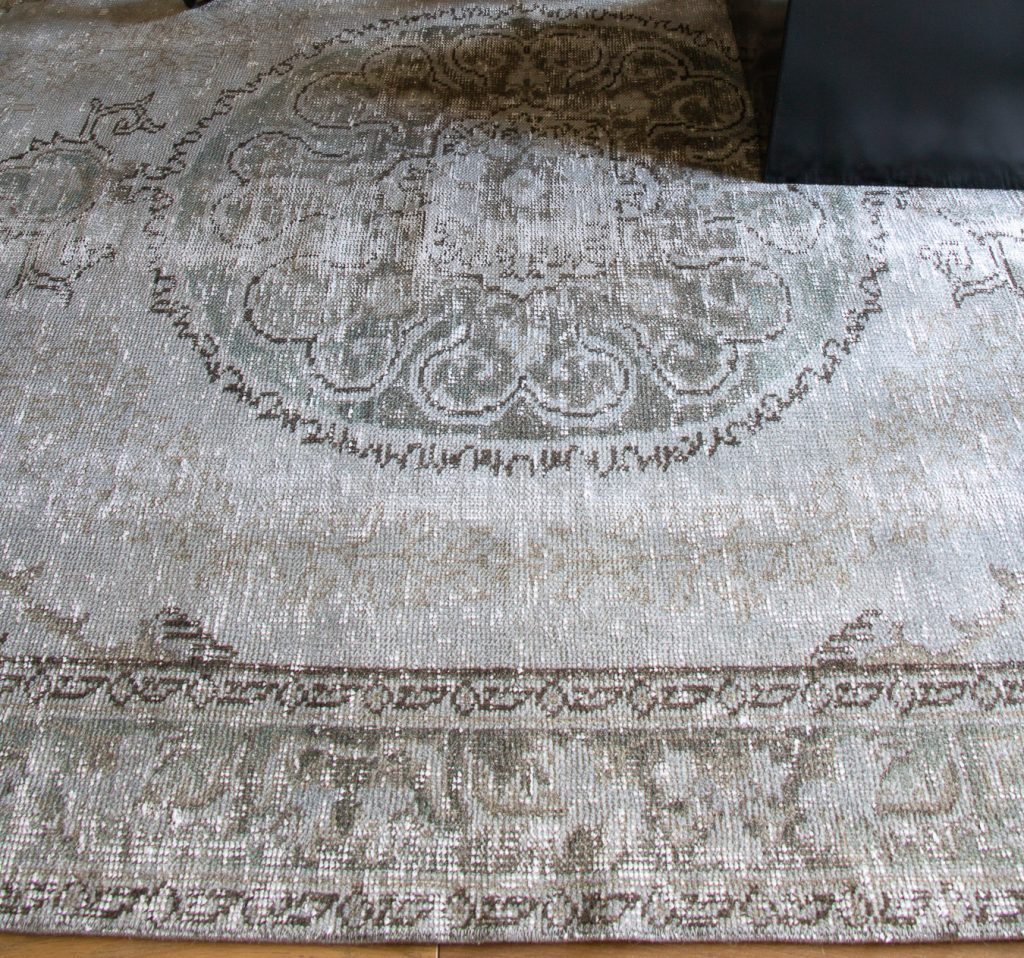 The last rug in here, I just felt was a little too blue and even the size was a little off.
If you're needing a little ozy
Please Pin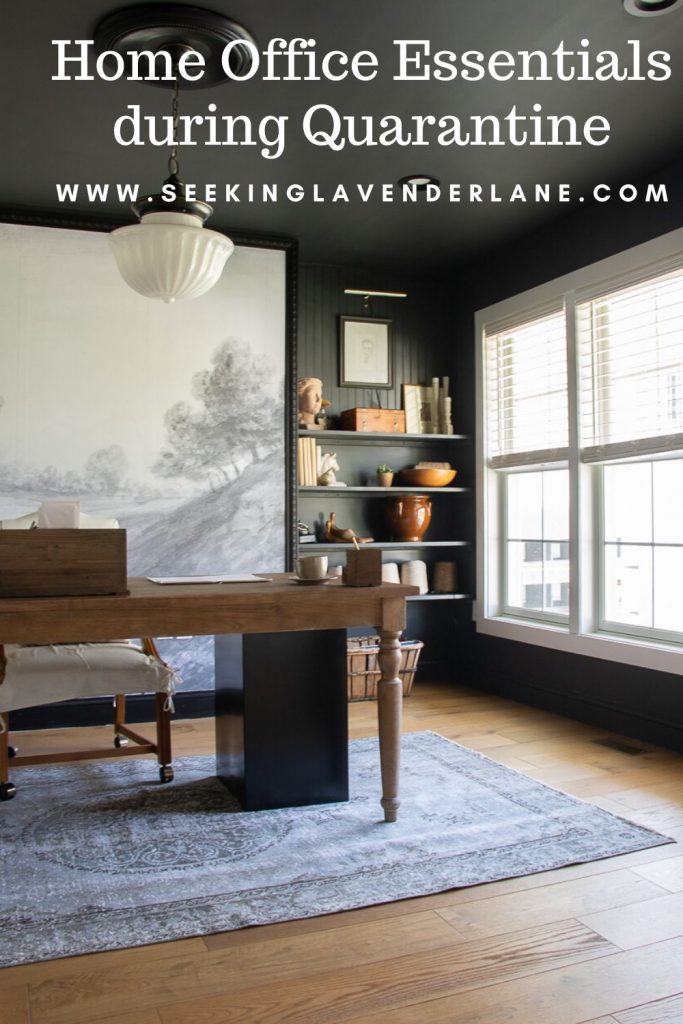 (Visited 1,459 times, 1 visits today)