What to do with an awkward wall?
I know we all have them right?
Spaces that just don't seem like they could use another mirror, picture, or clock. Or  just too small to add a piece of furniture in front of.
I have had that problem in my room next to my DIY Mantel. Too close to the bed and hallway to add a piece of furniture, not really finding the right size (or price) painting to go in front of, oh and that random light switch that must be covered.
My solution???
How about another Blanket Ladder?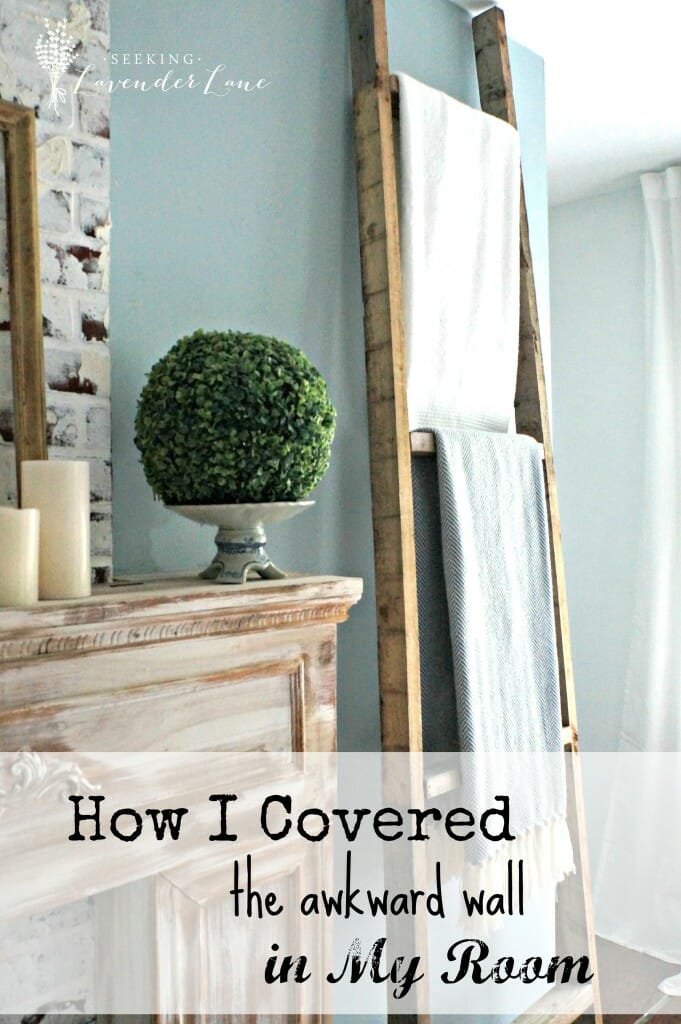 I found some more left over fence wood in my backyard, just the same that I had used from the Wooden Shutters project.
The wood just happens to be the same height of my bedroom, rustic and warn, and enough to make another blanket ladder with.
If you have not tried to make a blanket ladder yet, it's a must!  It is a great way to get a Pottery Barn look for your home.
I grabbed the hubby to help me cut the ladder "steps" and with a few nails in each, the ladder was together within 15 minutes. We were going for a tapered design here so we were unsure if we needed to have the steps cut to an angle, but it worked just fine having them cut straight.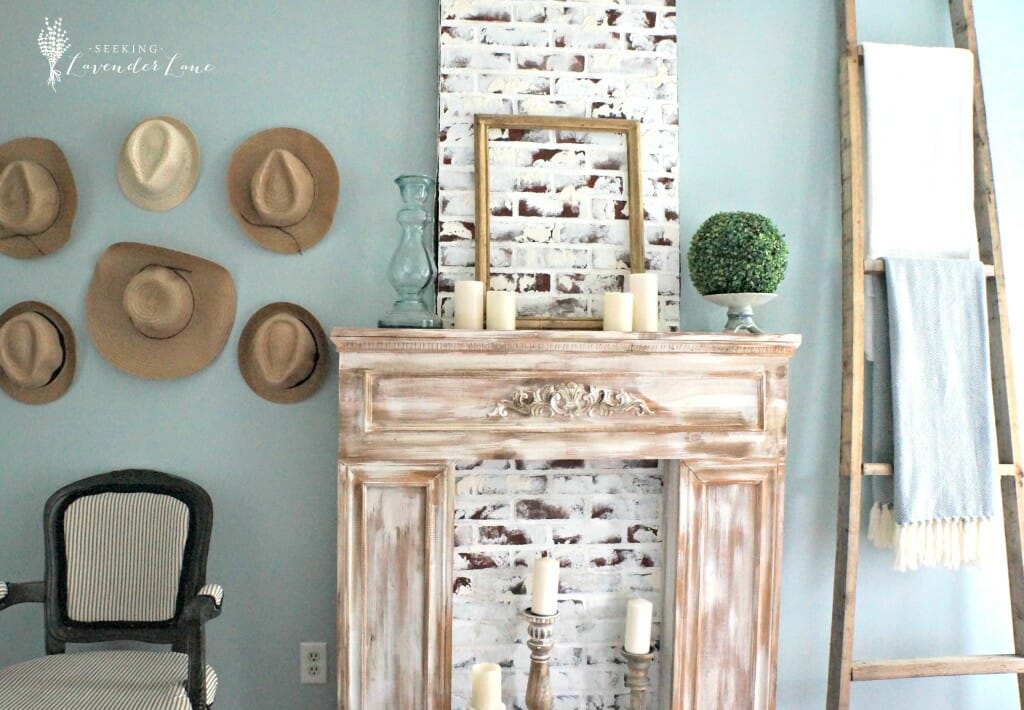 Since the wood had come from our fence the wood had some imperfections, but I think that adds to the character of course.
Every wall is different and depending on what room it is in it can definitely become difficult to find the right accessory for it. Just remember to be different and to not repeat the same type of accessory too many times in the same room. A blanket ladder is unique and functional and definitely becomes a statement piece in your home.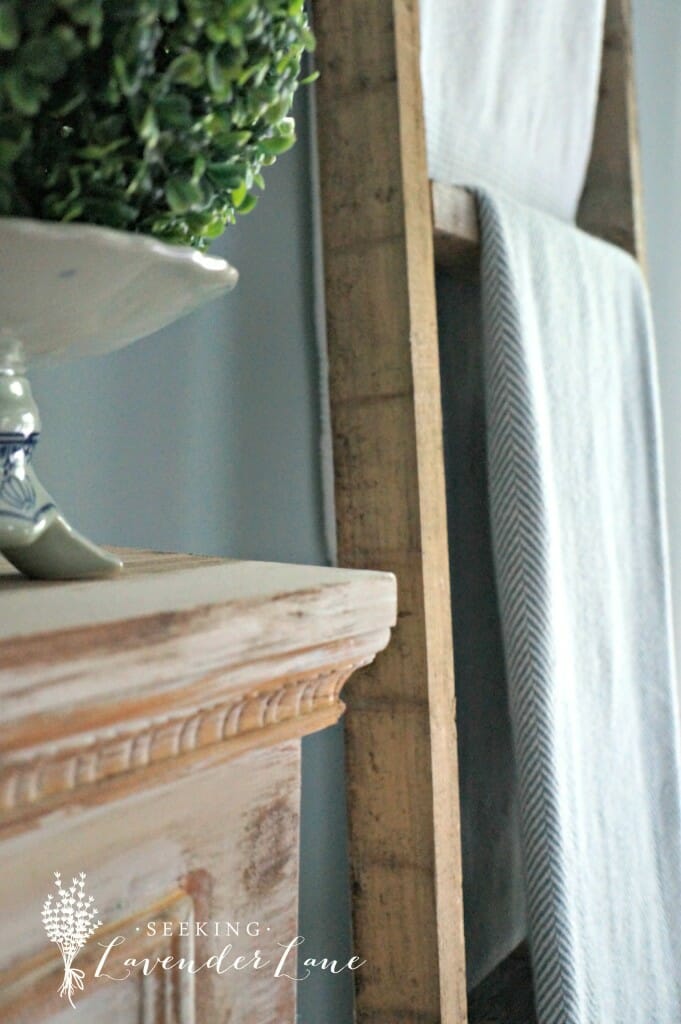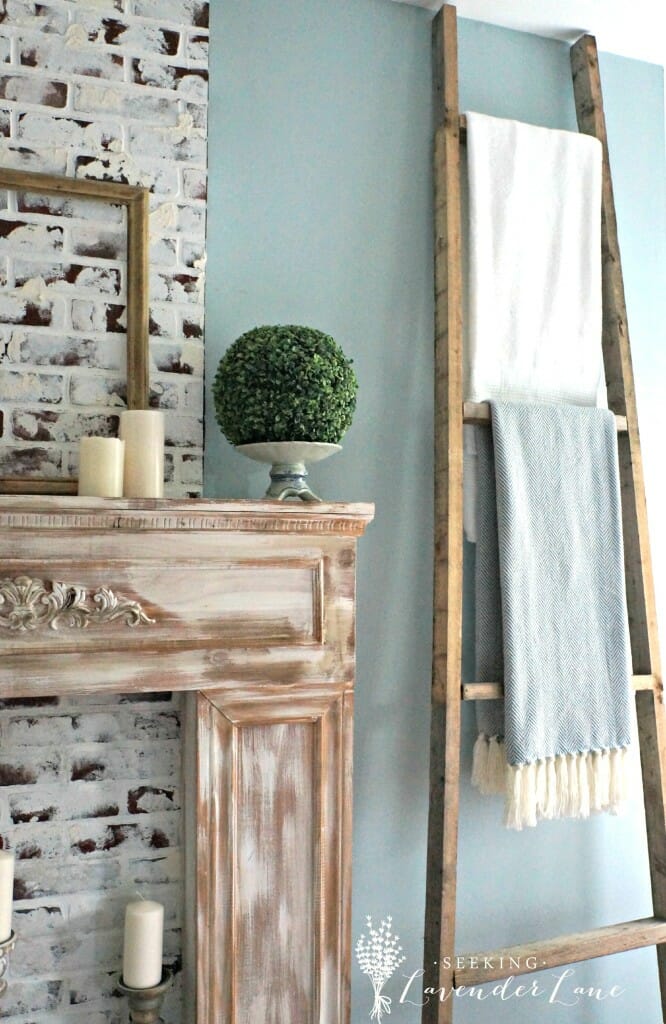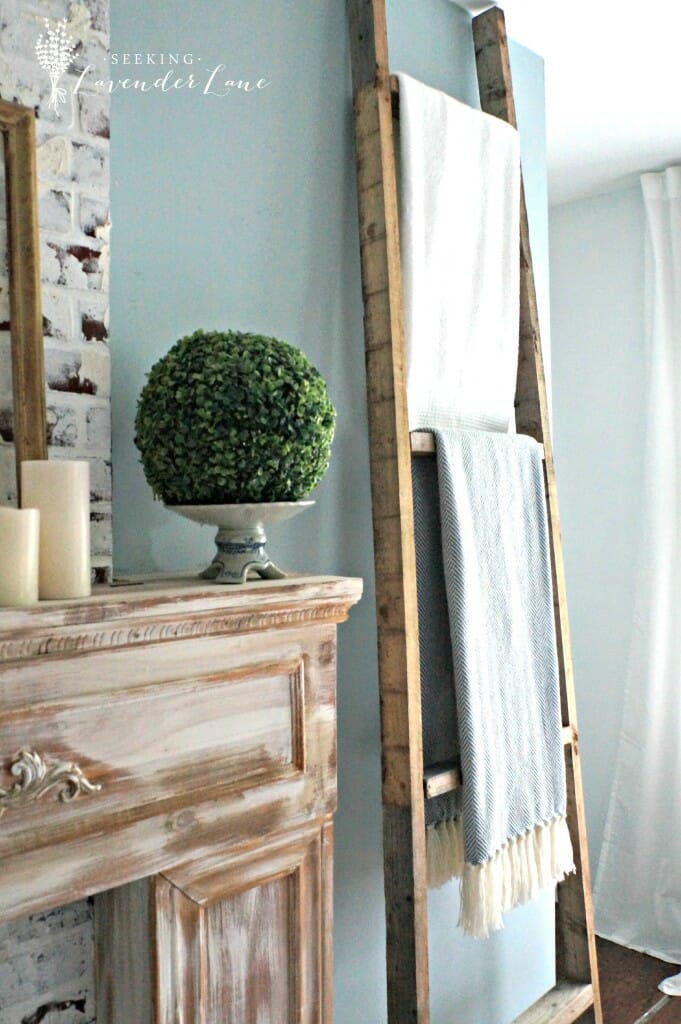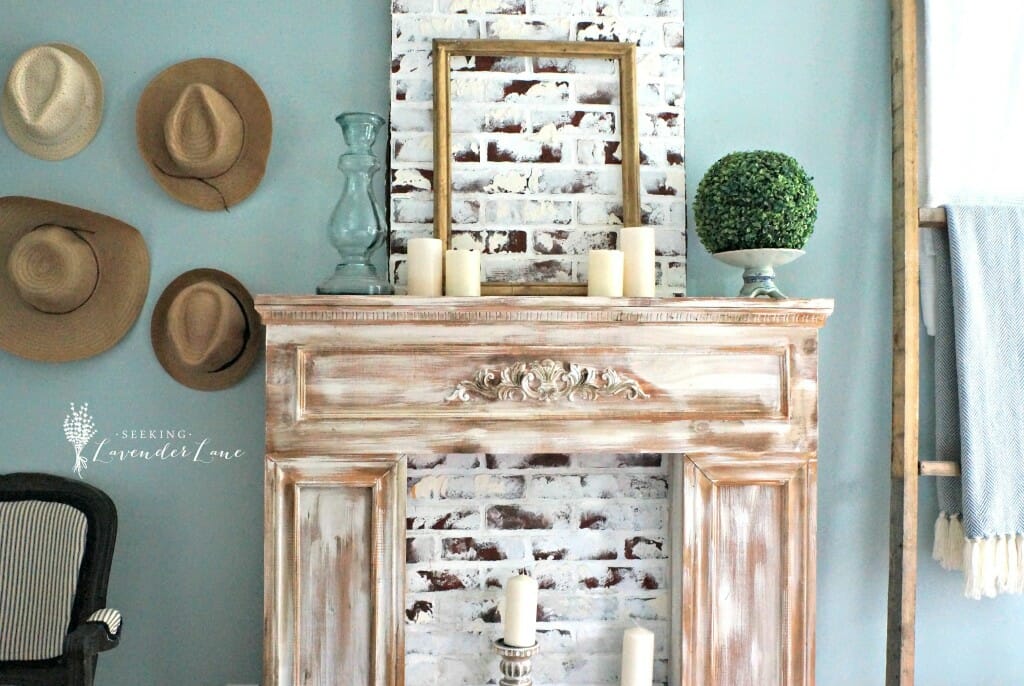 I did contemplate adding white paint to the ladder, what do you think? I do feel that this wall has loads of texture which is my favorite.
PLEASE STAY A WHILE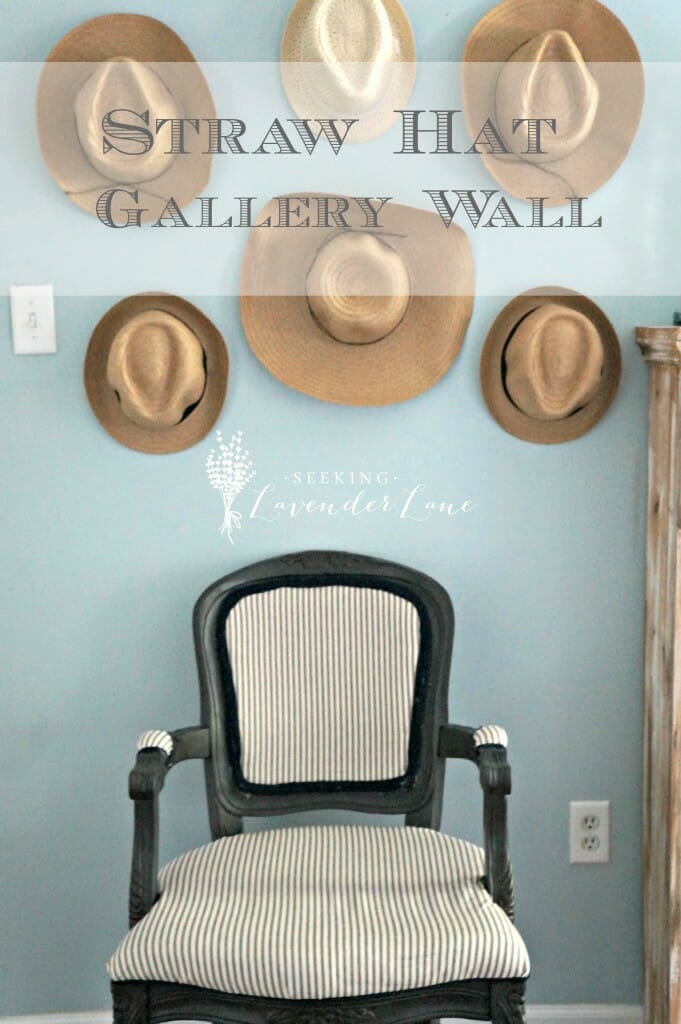 See More photos of our Straw Hat Gallery Wall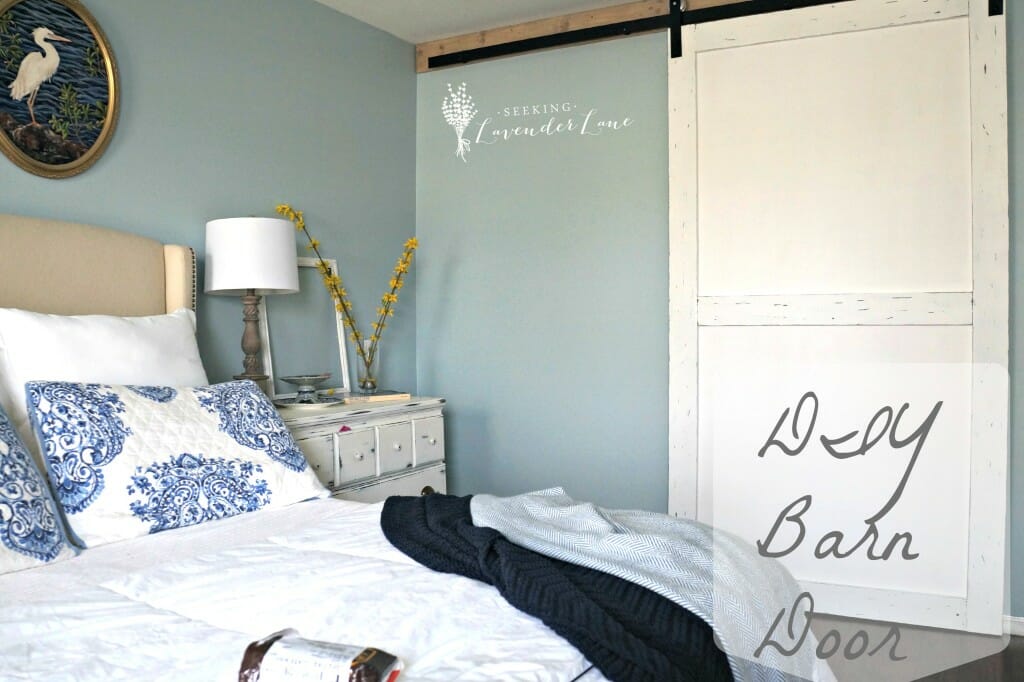 We created more drama in our room with this DIY Barn Door
linking with: http://savvysouthernstyle.net
(Visited 348 times, 1 visits today)