So we all want to know how to beautify our home for when company comes to visit during the holiday season. I am especially starting to think about this considering my parents have officially sold their home! Wo-hoo it has been a long time coming. My poor parents have had their gorgeous home for sale for the last 5 YEARS! I know insane right? and when I say gorgeous, it really is. Not quite my taste a little bit more modern meets Tuscany for me, but here in Jersey people love that look. Well, they can finally breathe knowing that their home is sold and by the end of the month they will officially be moving out. The hard part is though, they don't quite have a home to move into yet. They plan on downsize by a lot and going into a 55+ development, but this may take some time and even if they did have the chance to move into prior to the Holidays their new home will not quite be large enough to host family gatherings and especially Thanksgiving dinners.
With that in mind, my home will probably be the gathering spot for our family. I wanted to come up with a list of what will make me feel like my home is ready for guests.
Here is a checklist that I am making for myself and for you so we can both be prepared this season.
1. A Great Door Wreath!
We all love to feel welcomed and cozy when visiting other homes for the Holidays. A great way to welcome our guests is to have a  beautiful festive wreath hanging on your door. Nothing like having your family ring the doorbell while staring right into a festive piece to set the vibe for your decorated home. This also includes your entire curb appeal. Be prepared for your guests, have the leaves raked, add some flowers, and if its in the evening when guests are coming put the porch light on.
2. When Entering the Home have a great scent to greet your guests.
There is nothing better than a good smelling house or a good smelling man. I mean seriously isn't that what attracts us to something or someone. Have your home smelling festive! Be prepared with pumpkin pie candles or autumn scents in the home. My favorite for Christmas and Winter is a fireside candle. I love this scent and you can for sure find it burning in my home this year. If you forget to buy the candles or they are too pricey to buy to get the entire home smelling good, a great little trick is to put a little bit of a Cinnamon in a pan and all foul smells will be masked by the seasoning of the season.
3. Have a table set to perfection
Now we are not all Martha Stewart over here, so set the table to your liking. If you are one for just one fork and paper napkins, that is more than fine. Just make sure the setting is tasteful and inviting. Having a great centerpiece whether homemade or done by a florist will add drama and beauty to you dining space. If you're not one for natural elements adding candles will be warm and inviting. Also, have a place setting will help keep your seating arrangements organized.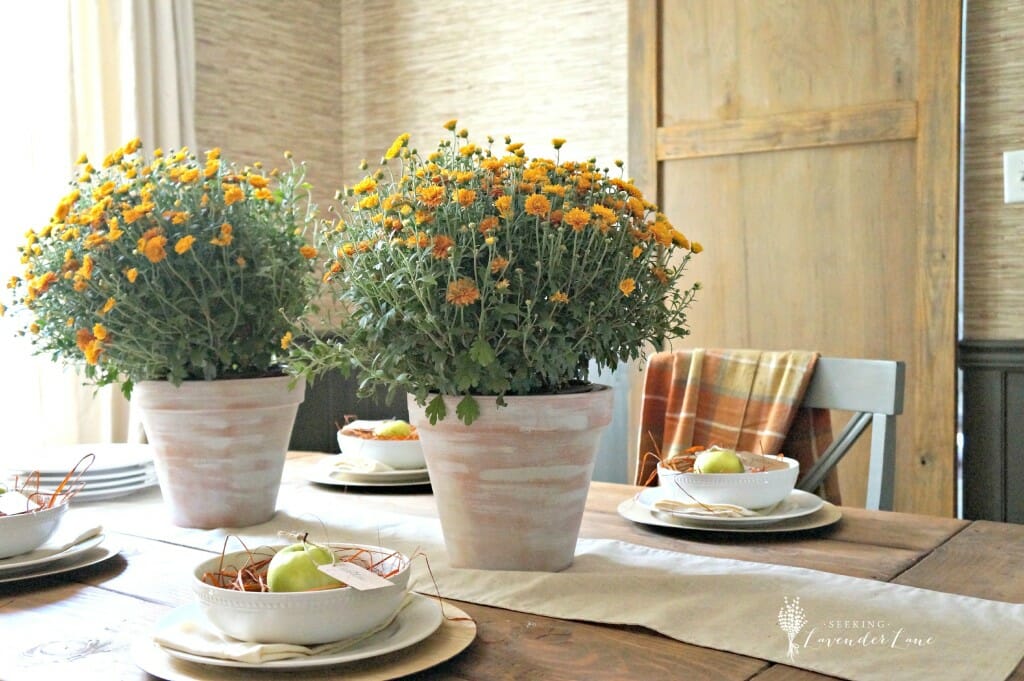 4. Pillow and Throws
Get your couches prepared for those post turkey nappers. We all love to feel at home for the Holidays, so those that are traveling want to feel like they can put their feet up after dinner. By having throws and pillows out not only makes your home stylish and comfortable, it also draws attention for your guests to feel welcomed and not hover in the kitchen.
5. Home sweet Toilet
Lets face it, we are not all so comfortable using others toilets…especially after big meals ; ) So what can you do to make your guests feel comfortable in there? Lets start with this number one selling item "poopour
i" If the bathroom is close to your family room or kitchen guests probably don't want their smells traveling with them to where everyone else is sitting. Have one of these sitting on the back of the toilet. Also, I love beautiful hand towels rolled up and displayed on a shelf or table for a stylish feel. Now is the time to buy that more expensive hand soap too (Not the refill bottle from costco kind) Have something scented but not too strong so guests continue to have that Holiday touch to their day with that undeniable holiday scent. If you really want to go all out have a basket prepared for post dinner flossing and brushing…and some wet wipes won't hurt.
6. Music
We got our visual scense covered, taste sense covered, scent scense covered, now how about our hearing sense? Though we know most of our homes are tuned into the football game on thanksgiving, we still have plenty of time to fill the home with Holiday sounds or your families choice of great music. This makes the entire home feel relaxed and entertained at the same time.
7. Tupperware 
If you are one to over cook prepare with take out tupperware or the cheap kind from Ikea to hand out to guests when leaving. Who doesn't love to have a turkey cranberry and stuffing sandwich the next day? Especially for those that helped chip in, or for the younger guests that are heading back to college (that was my favorite when I was a student).
8. Snackers
Don't forget those snackers…keep the cheese and crackers out on the counter or table the whole time. This will also help prevent those that want to take those leftovers out a little too early.
9. Coffee Bar
If you have the room to have your own coffee bar, be sure to have one out. This will make serving coffee easily and you can add a section for hot cocoa or even tea with cute pitchers and containers.
10. Overnight Guests
Get those beds ready ahead of time. This will save time later on after a full day of hosting. Have the wifi password available, along with some extra blankets. If you want to really get into your seasonal decor buy bedding that has that fall or winter touch. Prepare as if you are setting up a Christmas Bed and Breakfast for your guests.
I love these ideas and hoping I can at least accomplish half of these for my holiday season. As long as you're prepared and create a homey and cozy atmosphere…your guests will feel welcomed and impressed.
What do you do to beautify your home for the holidays?

Linking with: http://savvysouthernstyle.net 
PLEASE STAY A WHILE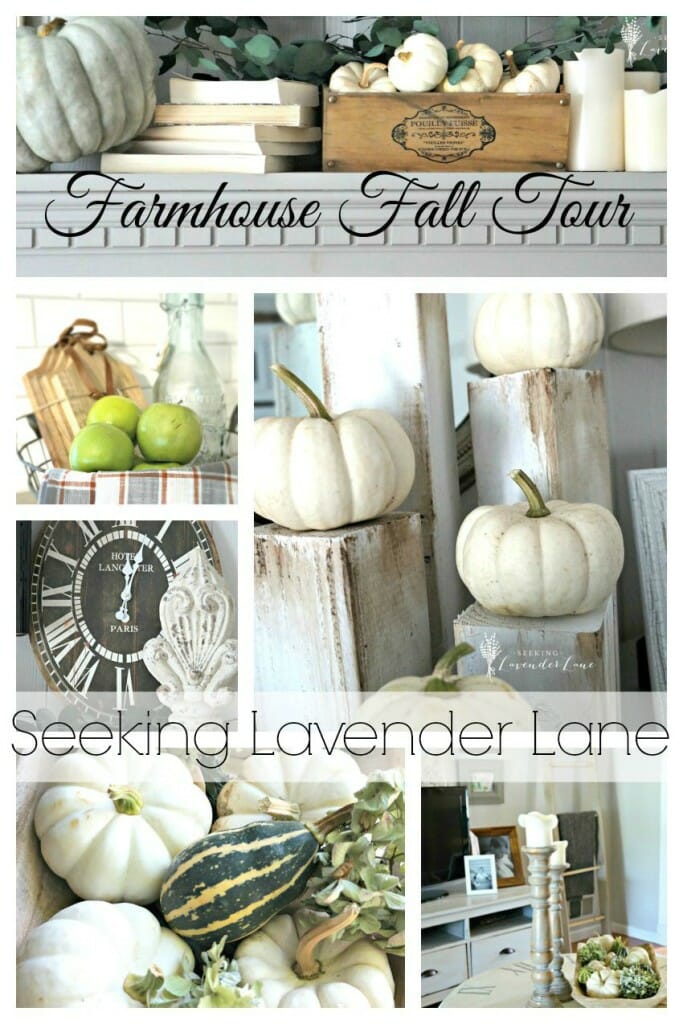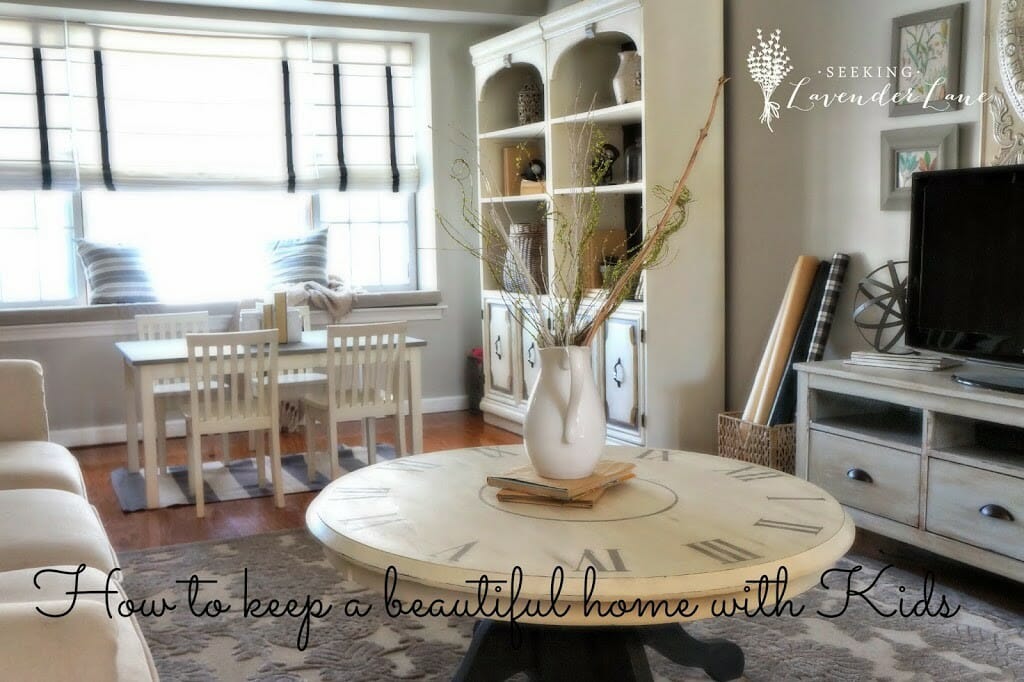 How to Keep a Beautiful Home with Kids
(Visited 66 times, 1 visits today)