Who doesn't love Restoration Hardware? and even more so, who doesn't love Restoration Hardware for their children? Restoration Hardware has become such a trend leader in the Industry and not only are Designers using their help and furniture for their projects, but your average "trend following" mom is looking for this look as well.
The decor is just breathe taking with French and Industrial style touches that are purely elegant for any home. I especially love the unique storage solutions which can be helpful in a smaller room or to hide those unwanted toys.
Well…how can you accomplish this look without spending a dime at a restoration store? Very easily!
STEP 1
The first step I like to point out is picking a certain style or multiple style from a catalog page. This will really narrow down the style you are aiming for for your child's room.
Here is some ideas…and two that I had used as guidance for my kids rooms.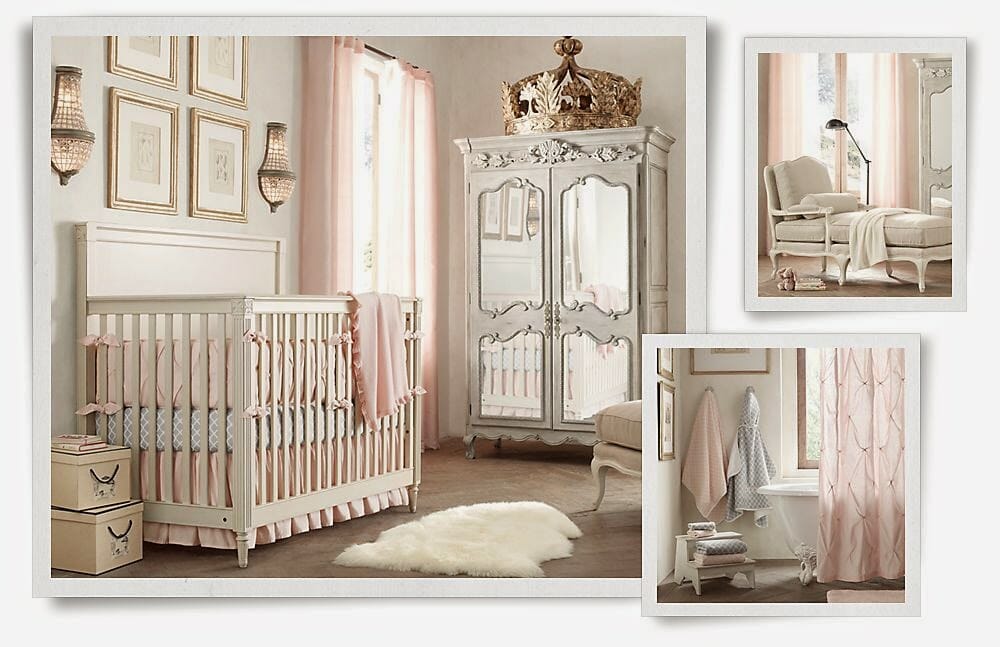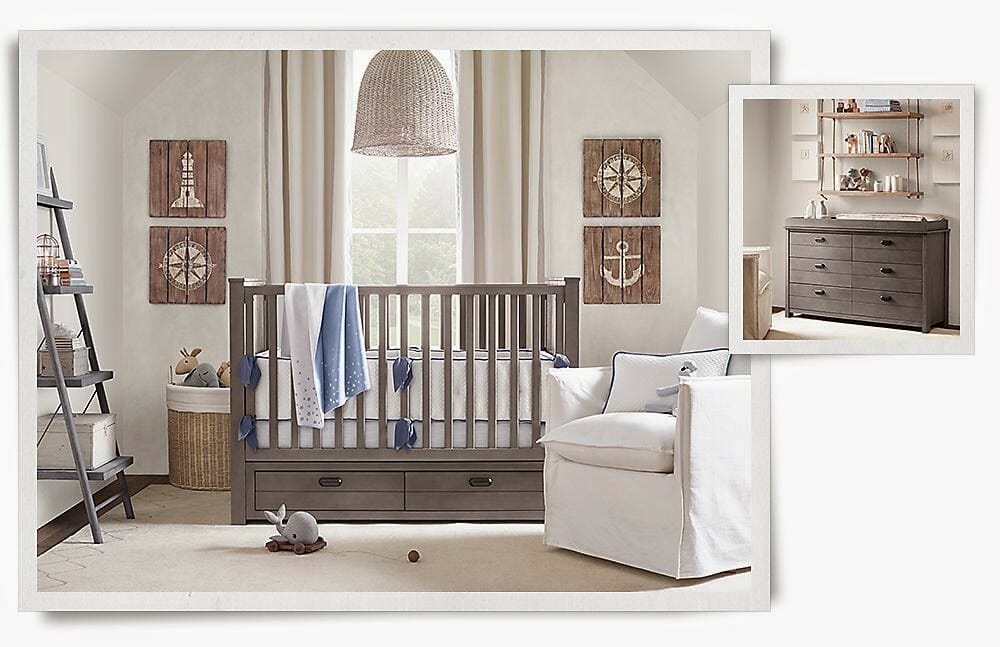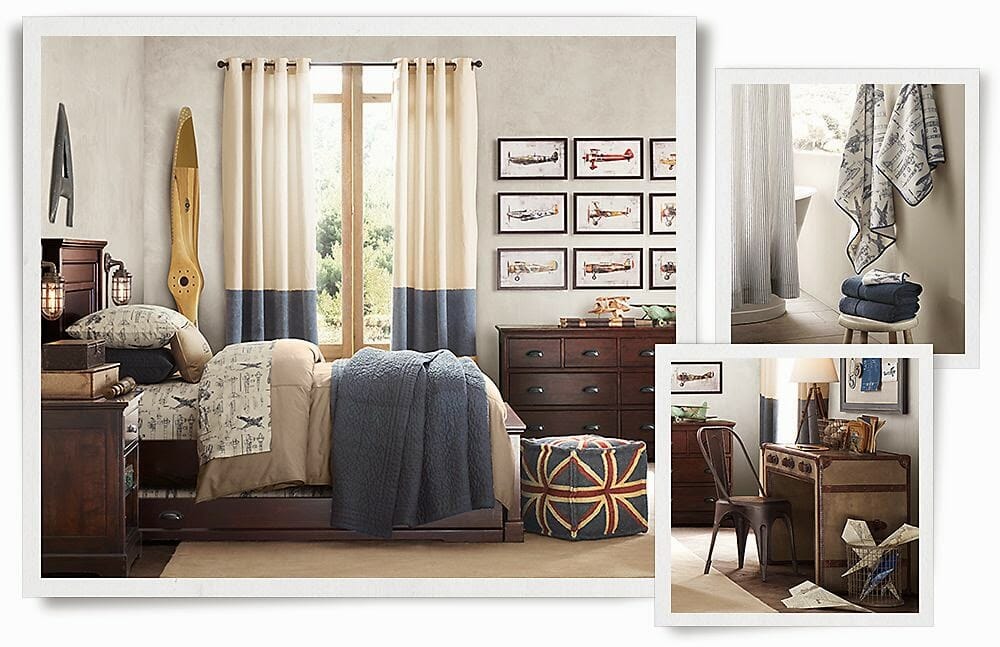 STEP 2
After deciding on the style that you love as it may be a color scheme, or maybe a transportation theme, pic out certain elements that can easily be bought at stores such as: Home Goods, Target, Amazon, Hobby Lobby etc. A lot of the accessories and bedding especially can be found in any of these stores to accomplish a look such as these. I remember a year ago when planning my children's rooms, circling items that could easily be found at a Home Goods that would be just as similar.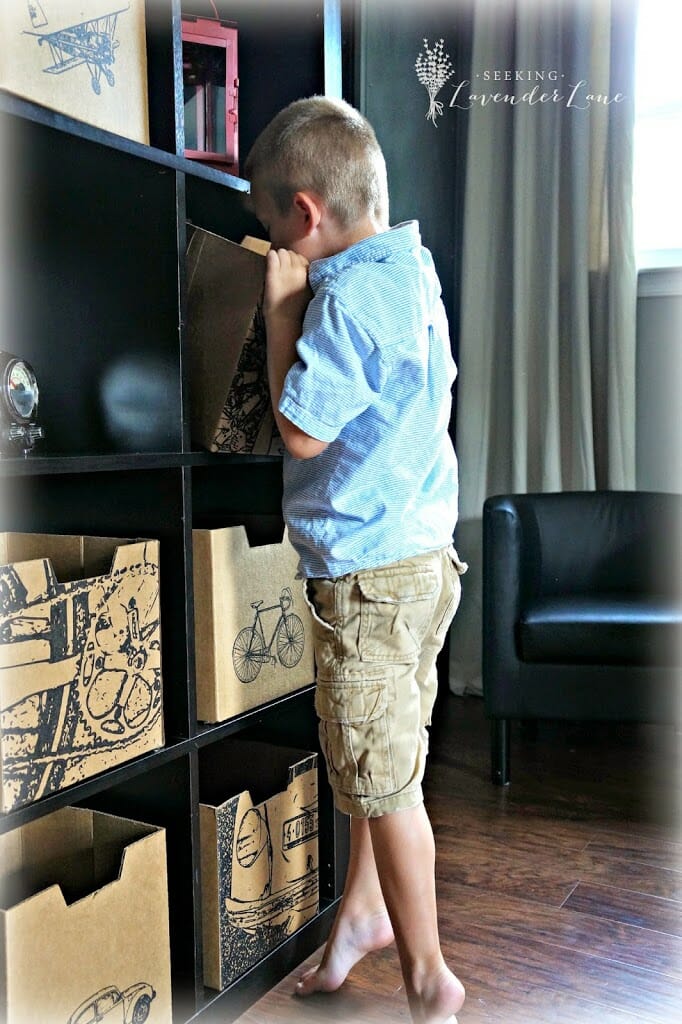 STEP 3
DIY! Of course! There are tons of projects that can be done to accomplish a RH look. For instance the
DIY RH BABY Rope Shelf
that I made for my sons room. Almost identical in style, but a fraction of the cost.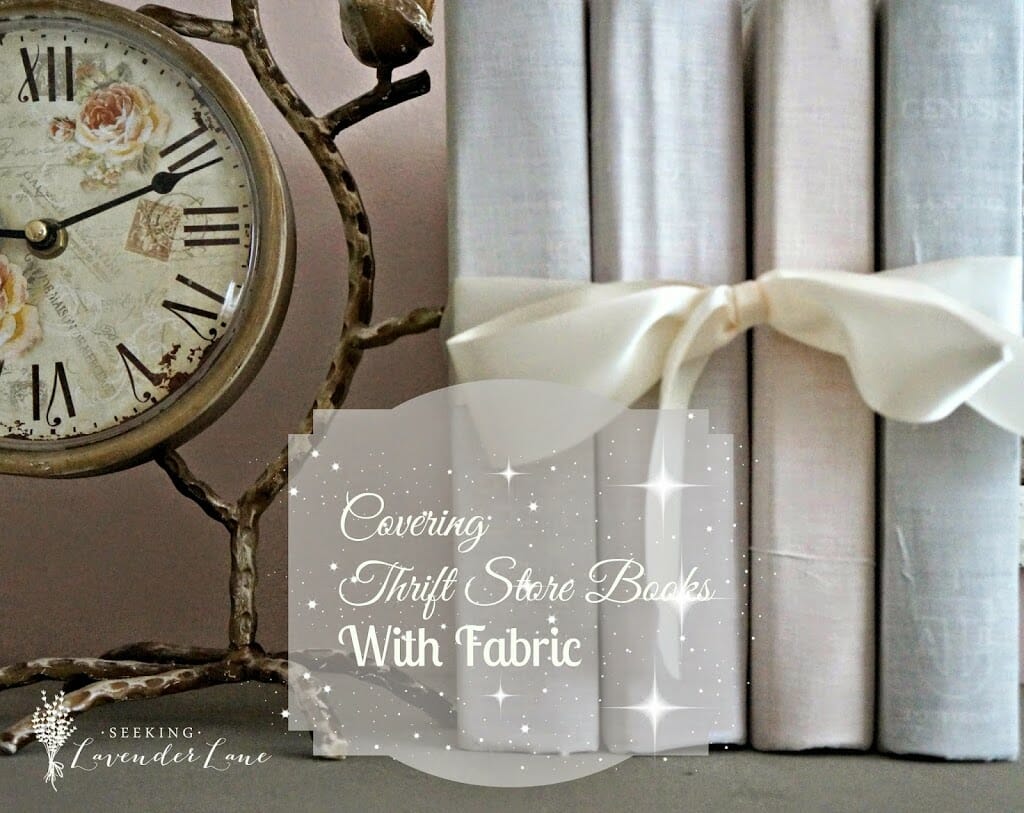 STEP 4
Add decorative molding or items that add "luxury" appeal. In my daughters room we added molding around her
window
to give her very small room a grander affect. In my sons room we used Ikea curtains that went all the way to the ceiling for that extra dramatic affect.
Also adding a chandelier can create drama. In my kids rooms we have ceiling fans…that unfortunately according to my husband are not going anywhere. I did add an Ikea chandelier to the corner of my daughters room and added some Benjamin Moore London Fog paint to it. I think a craigslist or a thrift shop find would be perfect for a project like this as well.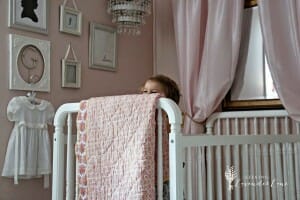 STEP 5
Picking the right paint color! This should probably be the first step, but make sure to choose colors that are similar in the styled catalogs. Usually RH Baby goes for grey, creams, or whites. Any of these colors are extremely elegant and will also grow with your child. I did choose a dusty blush color for my daughters room..since I know this may be the only time she will ever have a pink room. It is for sure a classy pink color. Be sure to steer away from bright, primary, or "childish" colors. Anything with a grey undertone to it should work!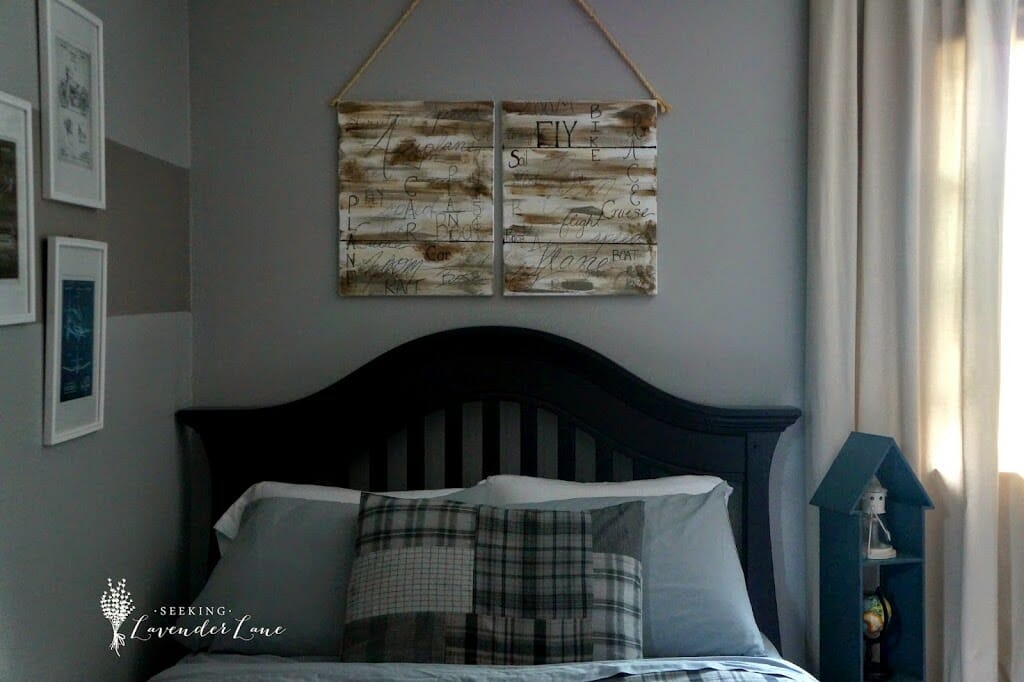 STEP 6
Add an area rug! This gives the room pattern, warmth, and layers. Any well designed room has a great area rug to tie it all together. It does not have to be expensive at all… I chose for Gemma's room a white plain rug from Lowes for $20. I know it probably will not last forever,but spending $20 I am okay with that.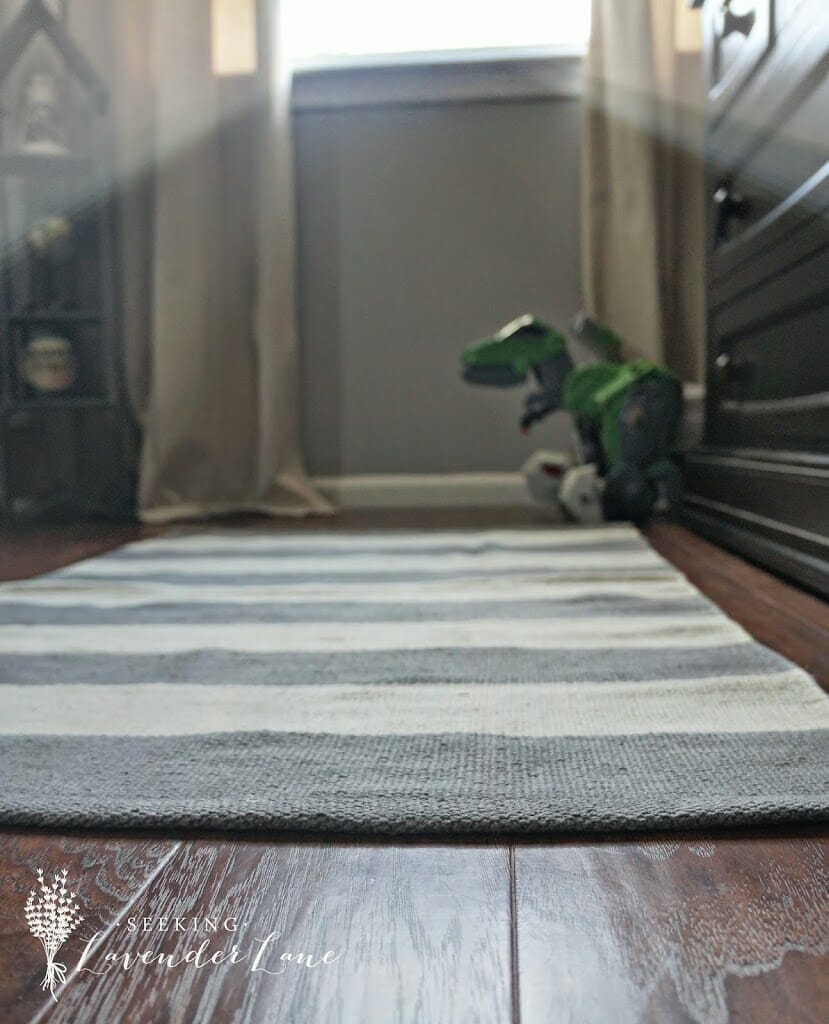 STEP 7
Mismatch your furniture. You can for sure have two pieces matching whether it be the bed and dresser, but make sure to have an eclectic choice for the rest. This also gives the room layers and visual interest. Use a combination of woods, metal, painted furniture, and materials. Nothing is more inviting than metal and wood in a room…especially when the bedding, curtains, and area rug have patterns and colors to tie it all together.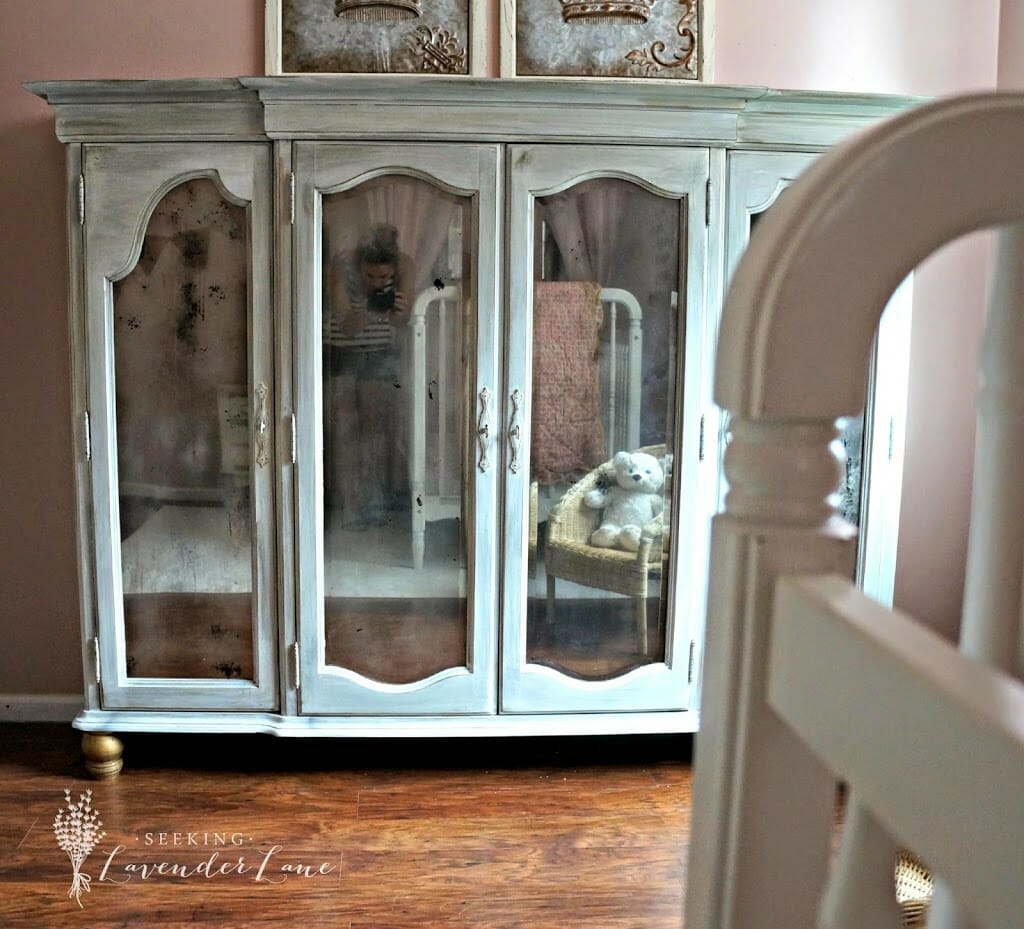 Be sure to have an outline of how you want the room to overall look, don't be afraid to pick up something that catches your eye in a store even if it was not what you had planned on, and never be afraid to try to make something on your own…especially if your hubby is available to help!
Remember rooms in catalogs have the perfect lighting, perfect architectural features, quality, and professional Stagers. Don't be disappointed if the space looks different than what you had imagined…this is real life…and all that matters is that your child loves their room and you have created a space they can be happy and grow in.
If You Like What You Saw Here Please Check Out